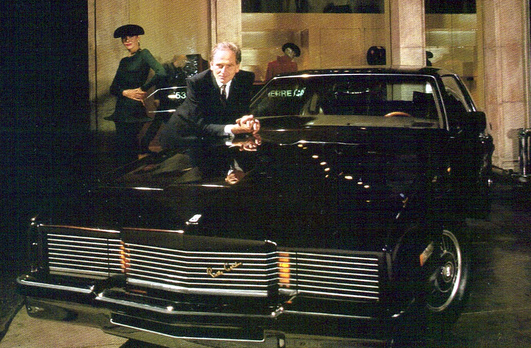 Most Americans know Pierre Cardin as a purveyor of luxury designer clothing, but how many of us recall the fashion maestro's foray into the automotive realm?
Nicely Suited: The Designer Series Lincoln Mark V Models of 1977
Italian-born French fashion designer Pierre Cardin is probably best known to car enthusiasts for his interior treatment of the American Motors Javelin. The sporty AMC coupe was treated to seats upholstered with white, plum, and orange stripes with matching doors and headliner. The Cardin interior option listed for just $85, and could be had in 1972 and 1973.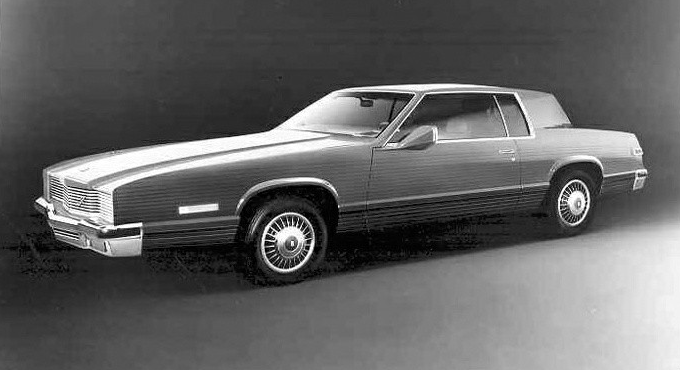 Cardin's next automotive project would be much more comprehensive… and much, much more expensive.
Known as the Cadillac Eldorado Evolution by Pierre Cardin, the modified Cadillac coupe was offered between 1981 and 1982, though at least one 1983 example is also known to exist.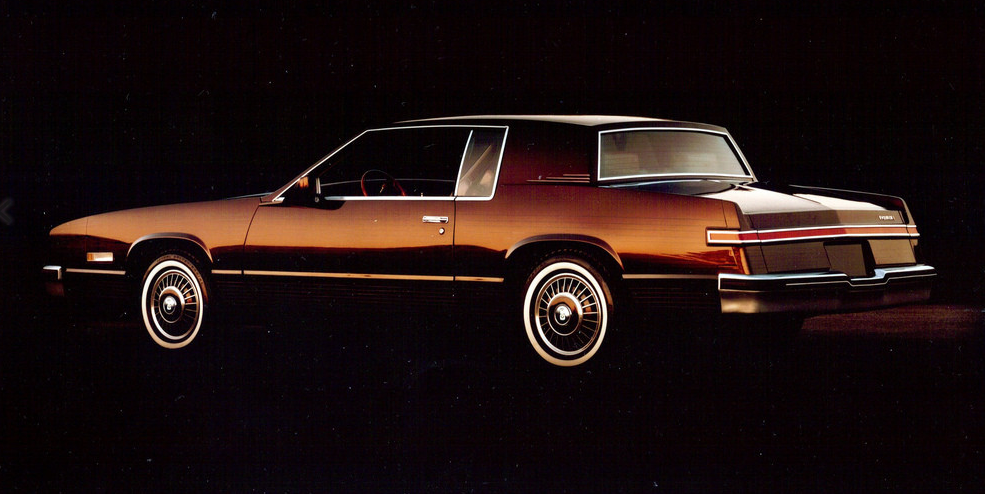 10 Most-Expensive American Coupes of 1976
Not content to work only inside the car, Cardin tried his hand on the exterior styling as well—or at least signed off on it.
The most notable changes to the Evolution are the front and rear clips. Up front, was a handsome horizontal-bar grille with hidden headlamps. To make this boxy grille work, fenders from a same-generation Oldsmobile Toronado were substituted for the original Eldorado fenders.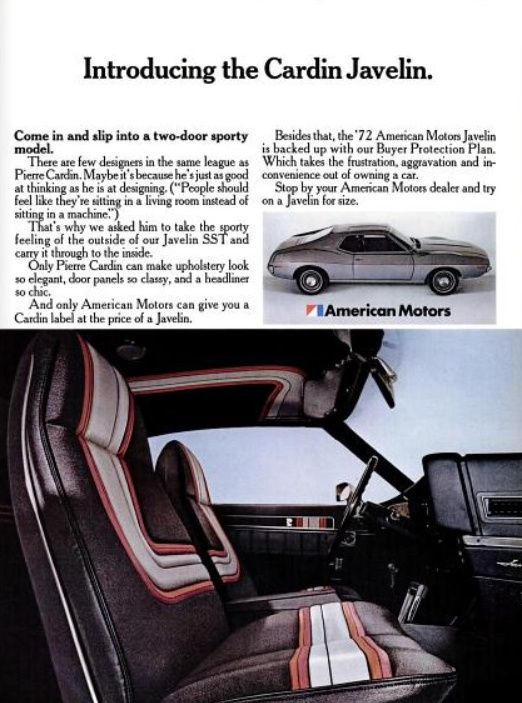 This conversion would likely have been considered a success by most observers, had the update not added roughly eight inches to the front overhang. Swoopy rearview mirrors, ribbed lower-body cladding, and a striking new rear-end design featuring a full-width horizontal taillight treatment rounded out the exterior styling revisions.
Inside, Cardin went a little crazy. Among the cabin updates were:
Leather headliner
Hand-stitched leather seats
Lambswool carpeting
Leather-lined glove box
22-karat-gold trim accents
Bar with custom Cardin decanter
Sherwood auto system
TV and VCR
Each car was also treated to a multi-coat custom paint job that was reportedly of excellent quality.
The plan had been to build 300 Eldorado Evolutions a year, but estimates put total production for 1981 and 1982 at fewer than 100 units.
One barrier to purchase was the price. While an off-the-shelf 1982 Eldorado started at just under $19,000, the Cardin-upgraded Evolution started at a whopping $58,000, and came to $61,000 fully loaded. By comparison, a well-equipped Mercedes-Benz 380SEC still went for less than $50,000 in 1982.
Good-condition examples of the Eldorado Evolution have shown up for sale in recent months, with asking prices in the $20,000 range—considerably more than a stock 1982 Eldo might go for.
What do you think of Cardin's treatment of the Eldorado? The place to leave comments is at the bottom of this page.
5 Really Bad Cobranded Special Edition Vehicle Ideas