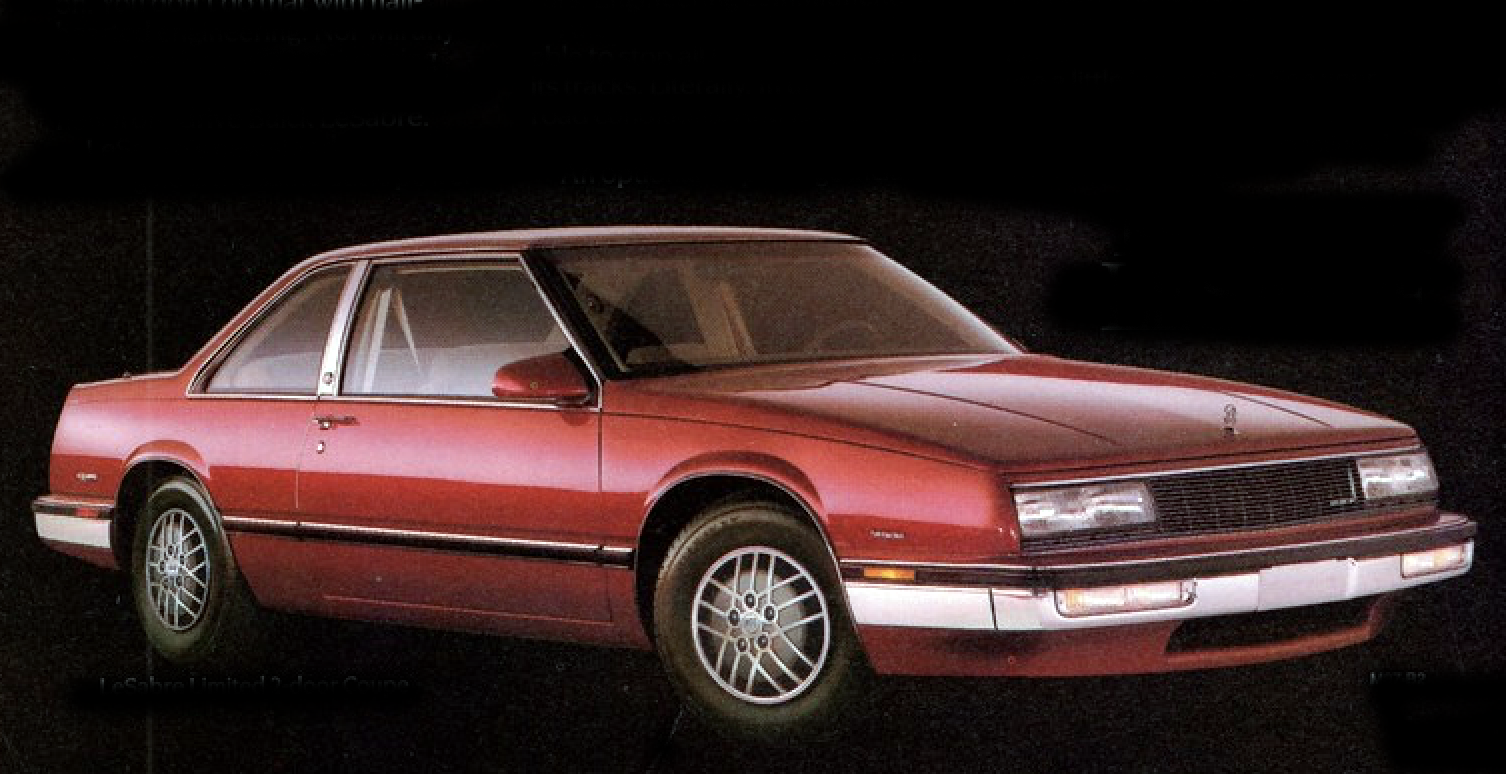 Question: Is a Buick LeSabre a luxury car? What about a LeSabre Coupe, which seems a little more indulgent than the sedan? For this collection of luxury vehicle ads, we've dipped a little low on the price scale by including Mercurys and Oldsmobiles, as well as the aforementioned Buick. Even if they're not true luxury rides, it's easy enough to argue that these particular cars are at least a cut above the mainstream fray.
For a number of years, Consumer Guide applied the term "near luxury" to a number of vehicles that straddled the fence between true upscale status and more common fare. Volvo models were generally labeled near luxury, as were some Buicks–though no Mercurys, if this editor can remember correctly.
Regardless, for your consideration we've amassed a rather eclectic sampling of high-end rides from 1987, the ads for which are all very entertaining.
If you had to pick one of these rides back in '87, which would you have gone with? Let us know–the place to leave comments is down below.
Luxury Car Ads from 1987
Acura Legend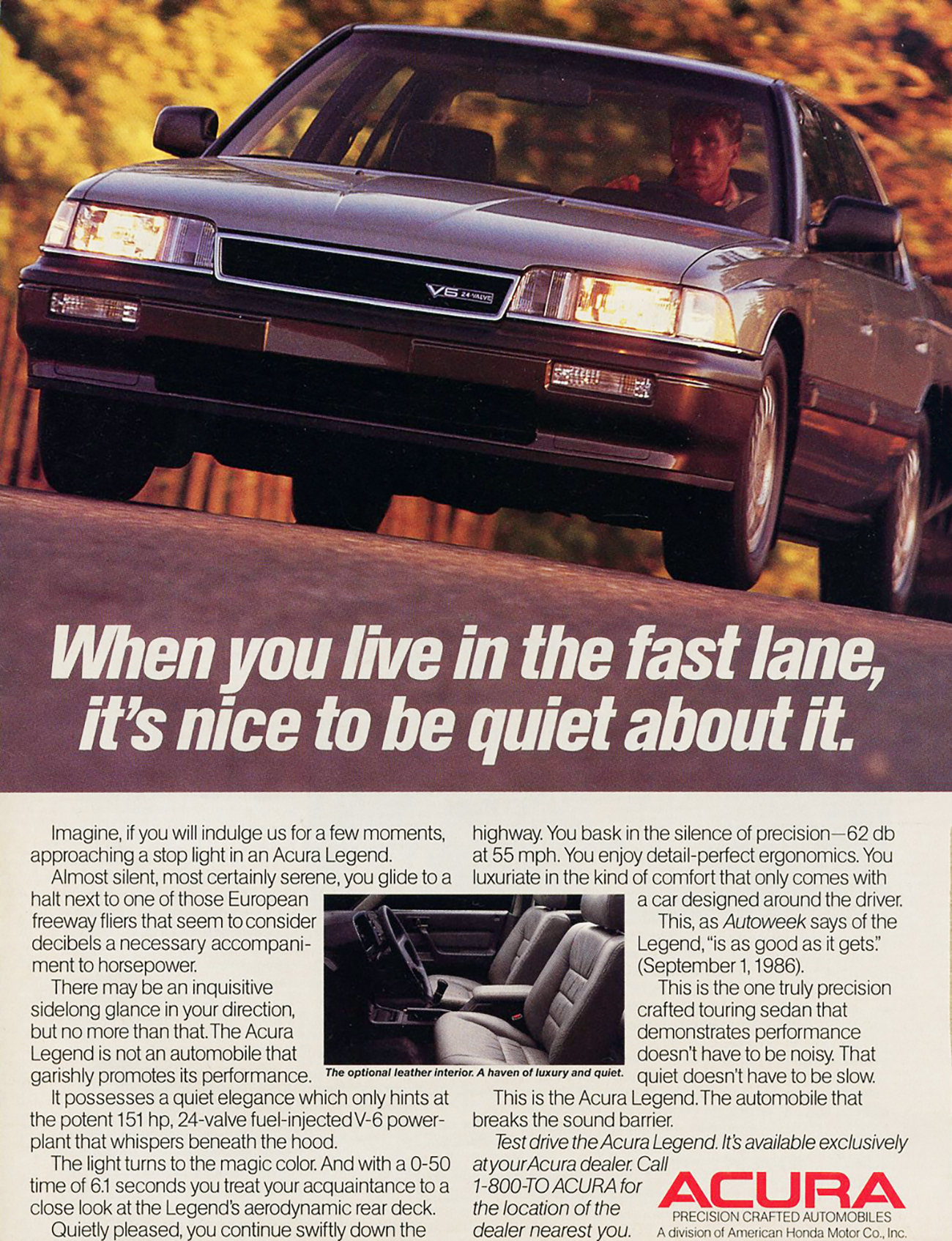 Acura: The Racing in its Blood
Alfa Romeo Milano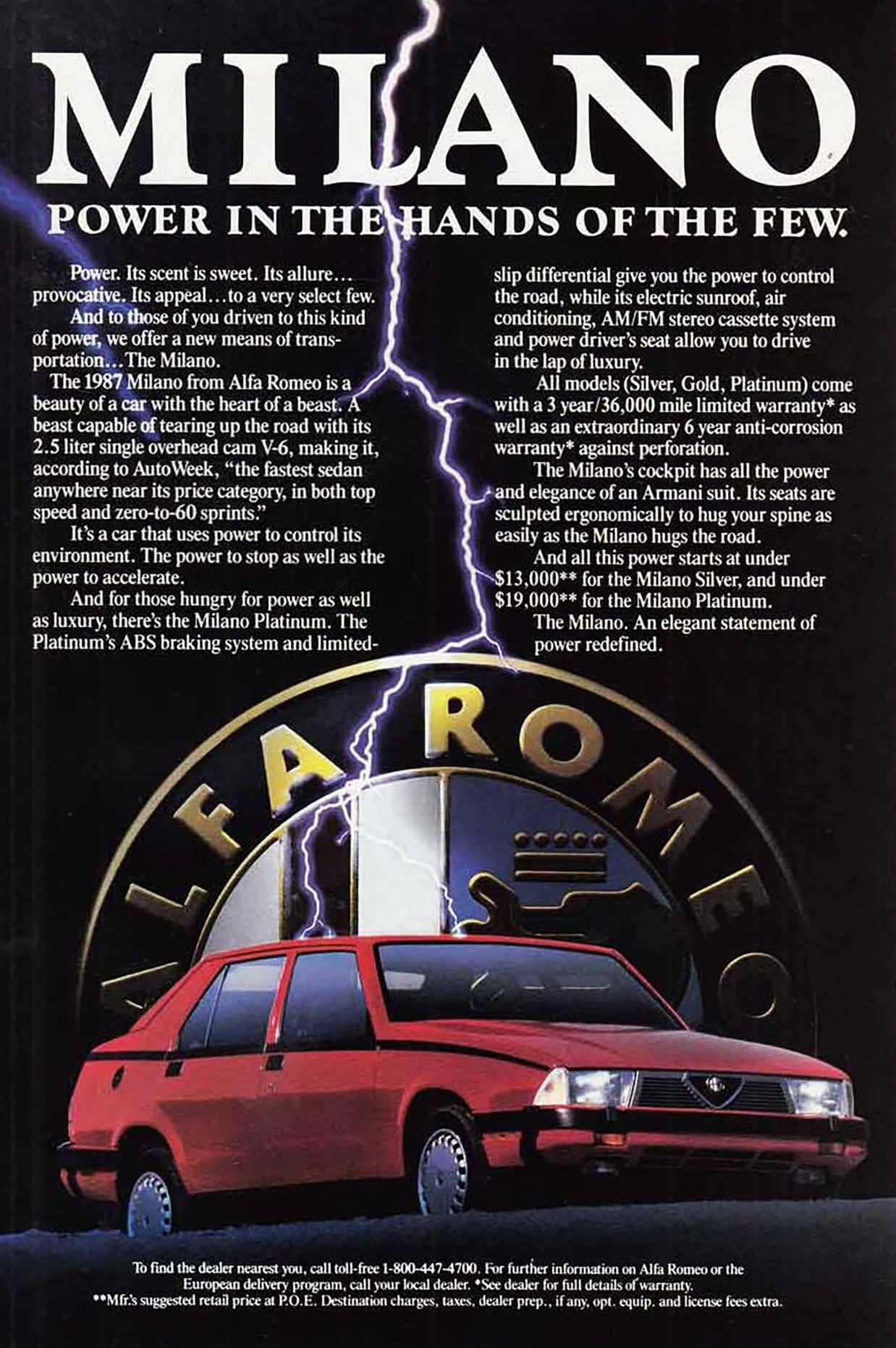 Road Trip: Best Albums for a Night Drive
Buick LeSabre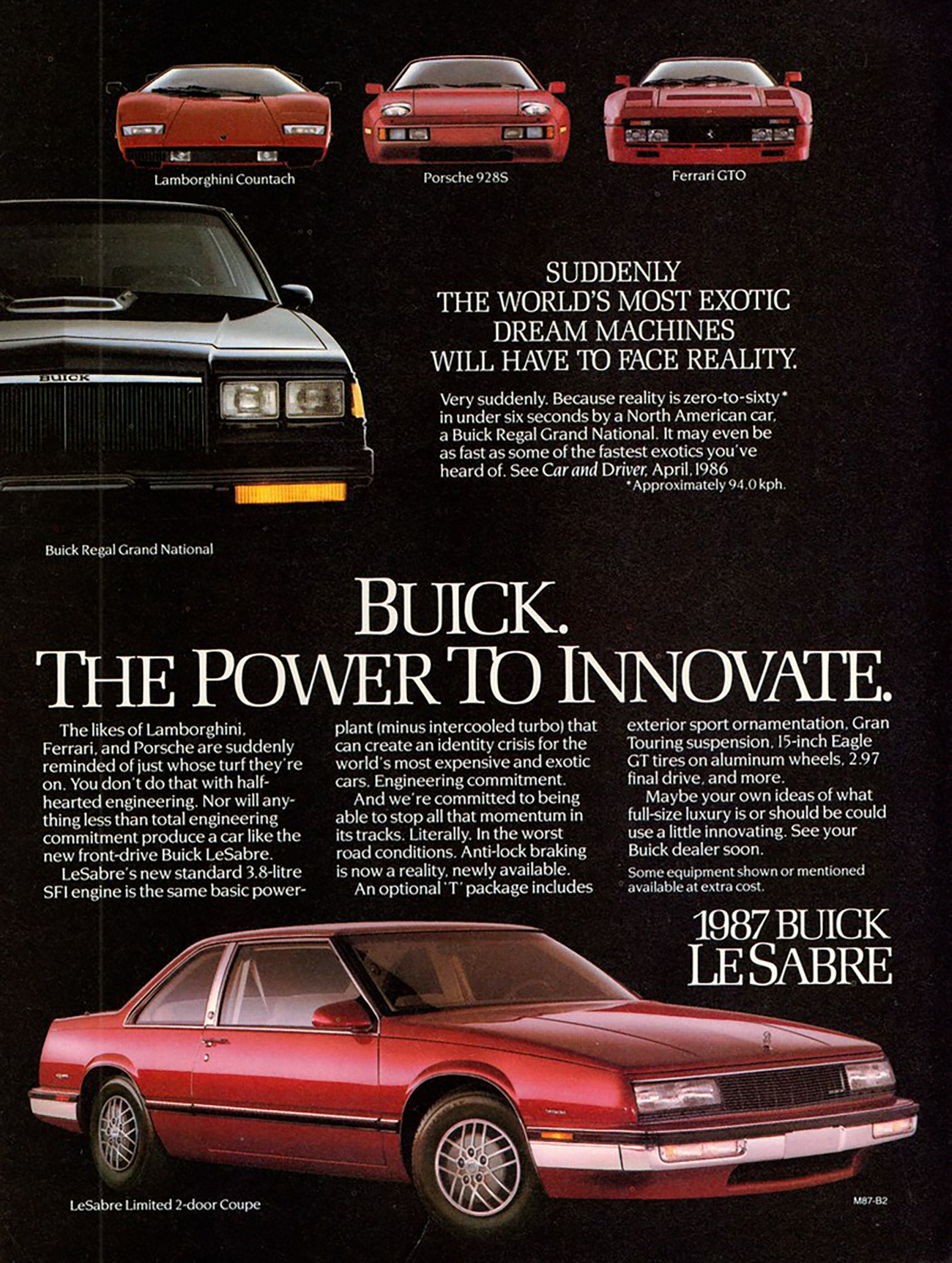 Dynaflow Madness! A Gallery Of Classic Buick Ads
Maserati Biturbo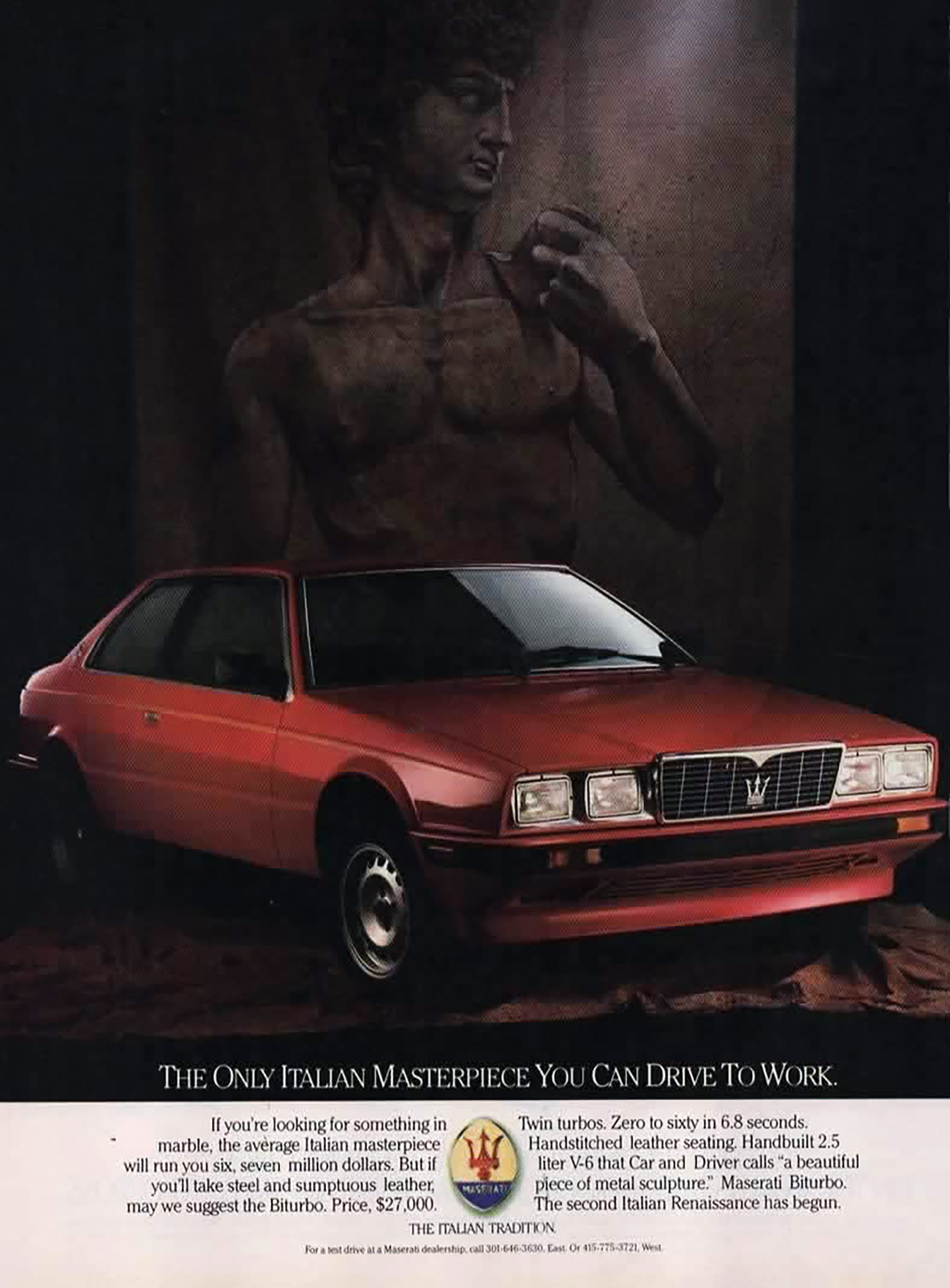 Review Flashback! 1990 Chrysler TC by Maserati
Cadillac Brougham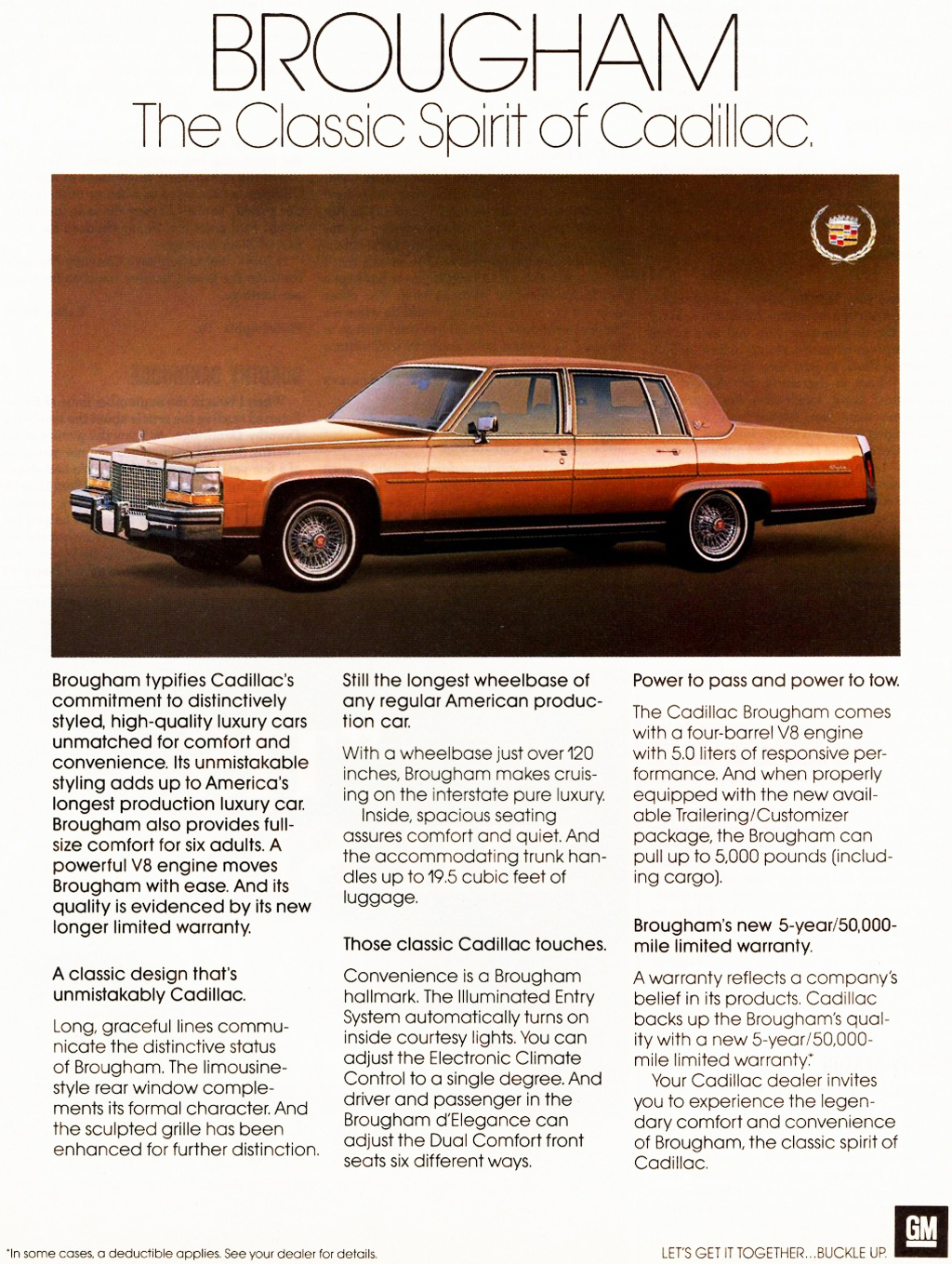 Review Flashback! 2006 Cadillac XLR
Chrysler New Yorker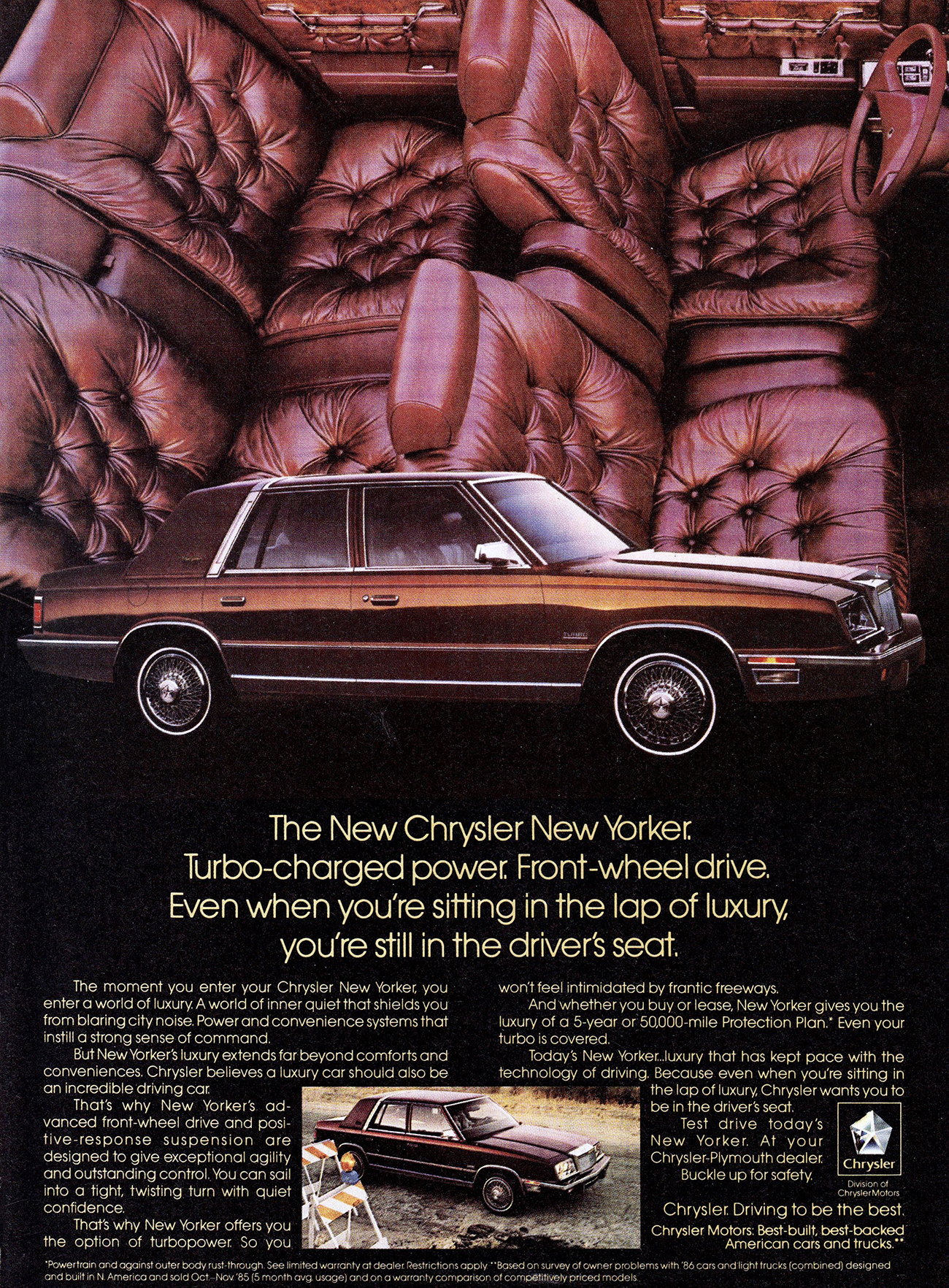 Pentastar Madness! A Gallery of Classic Chrysler Ads
Mercury Cougar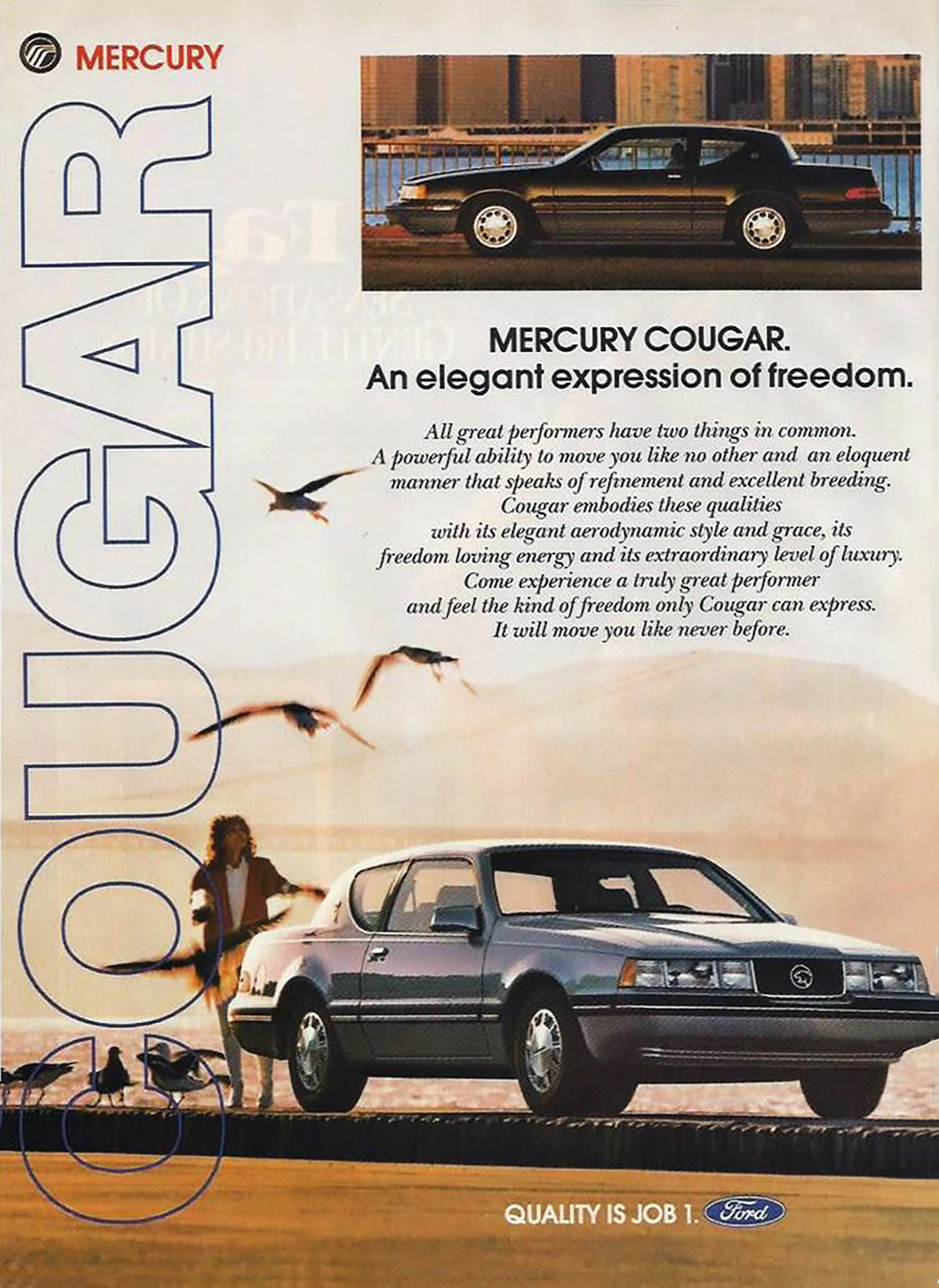 Feline Madness! A Gallery of Mercury Cougar Ads
Oldsmobile Toronado Troféo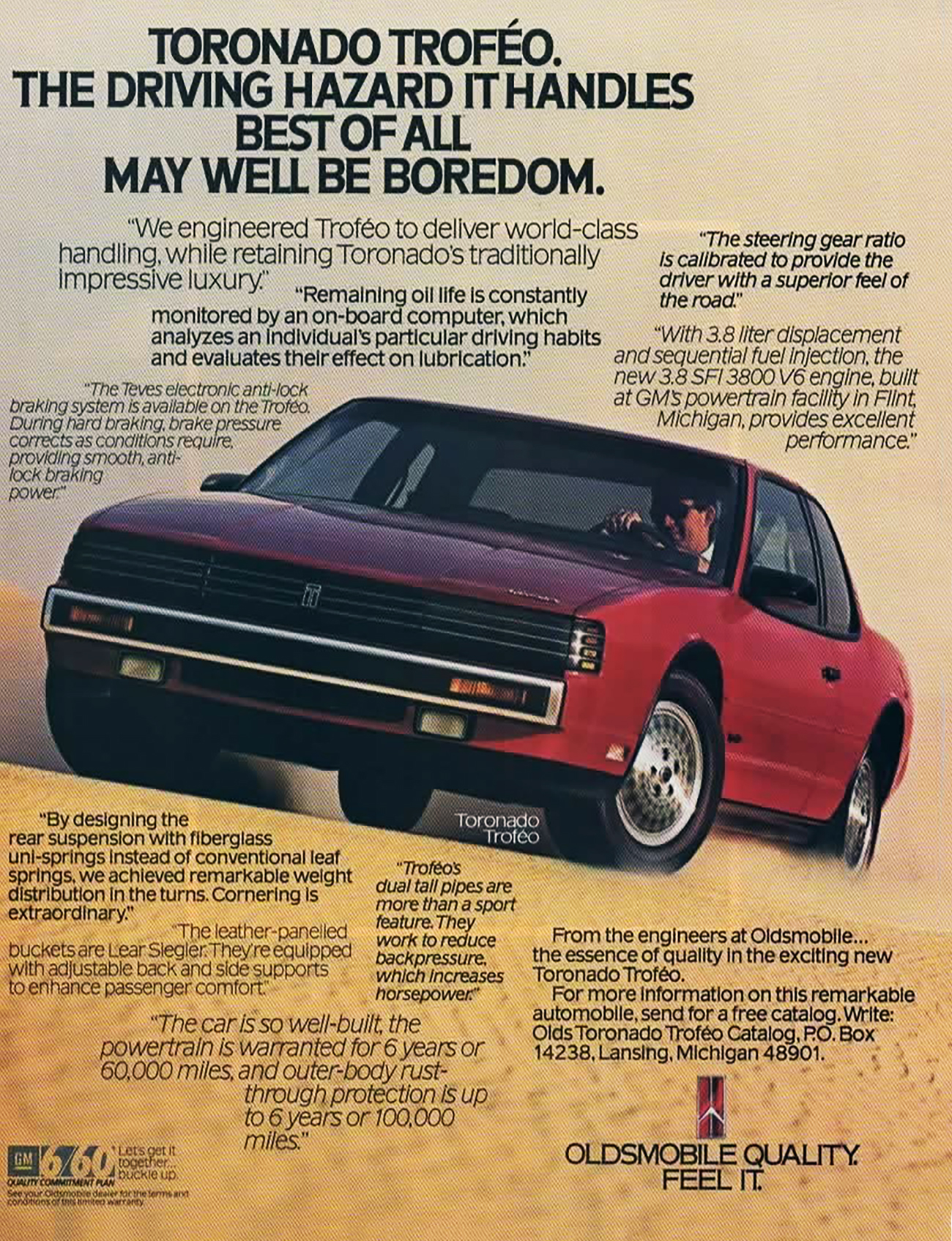 Review Flashback! 1986 Oldsmobile Toronado
Sterling 825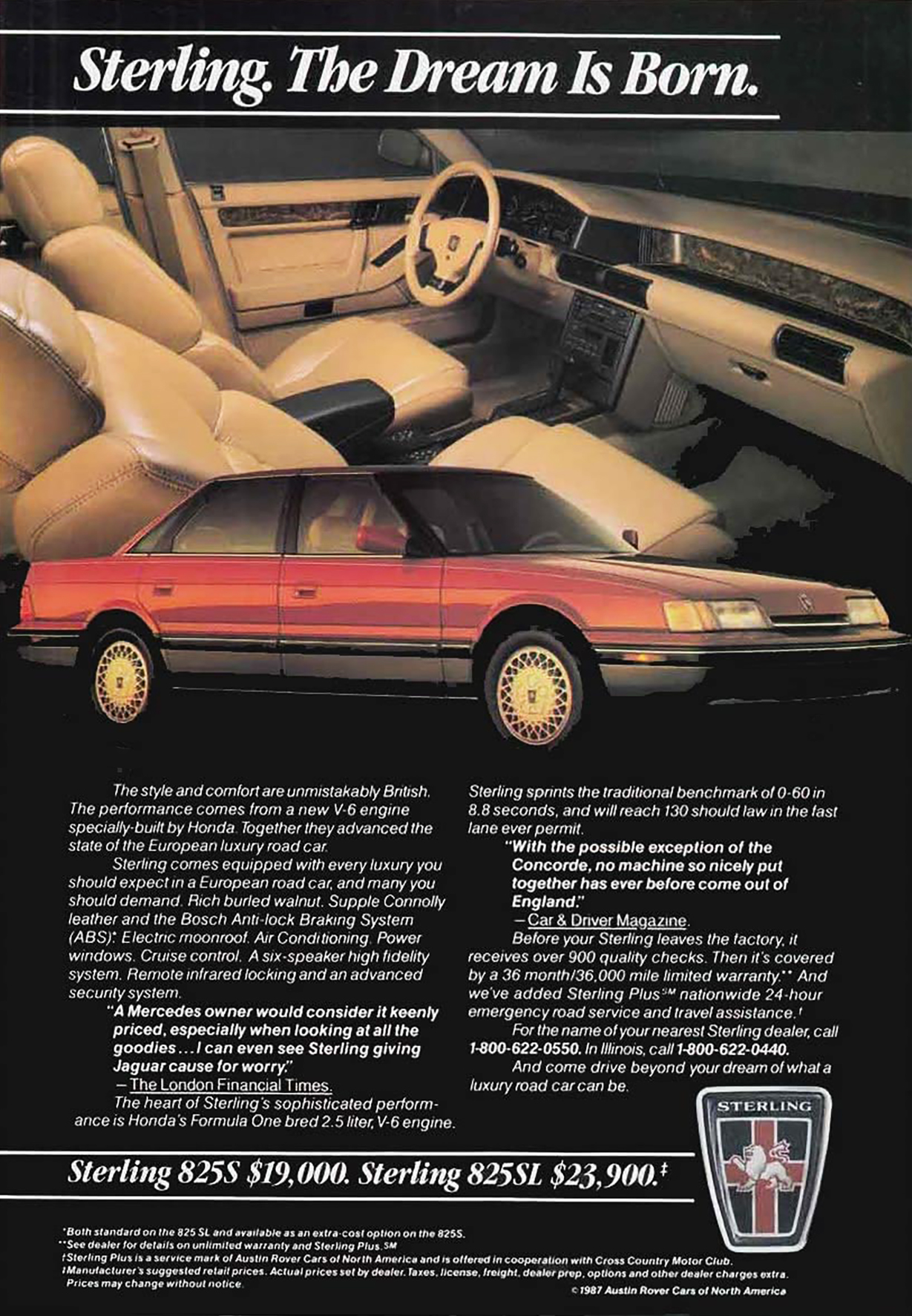 Volvo 700 Series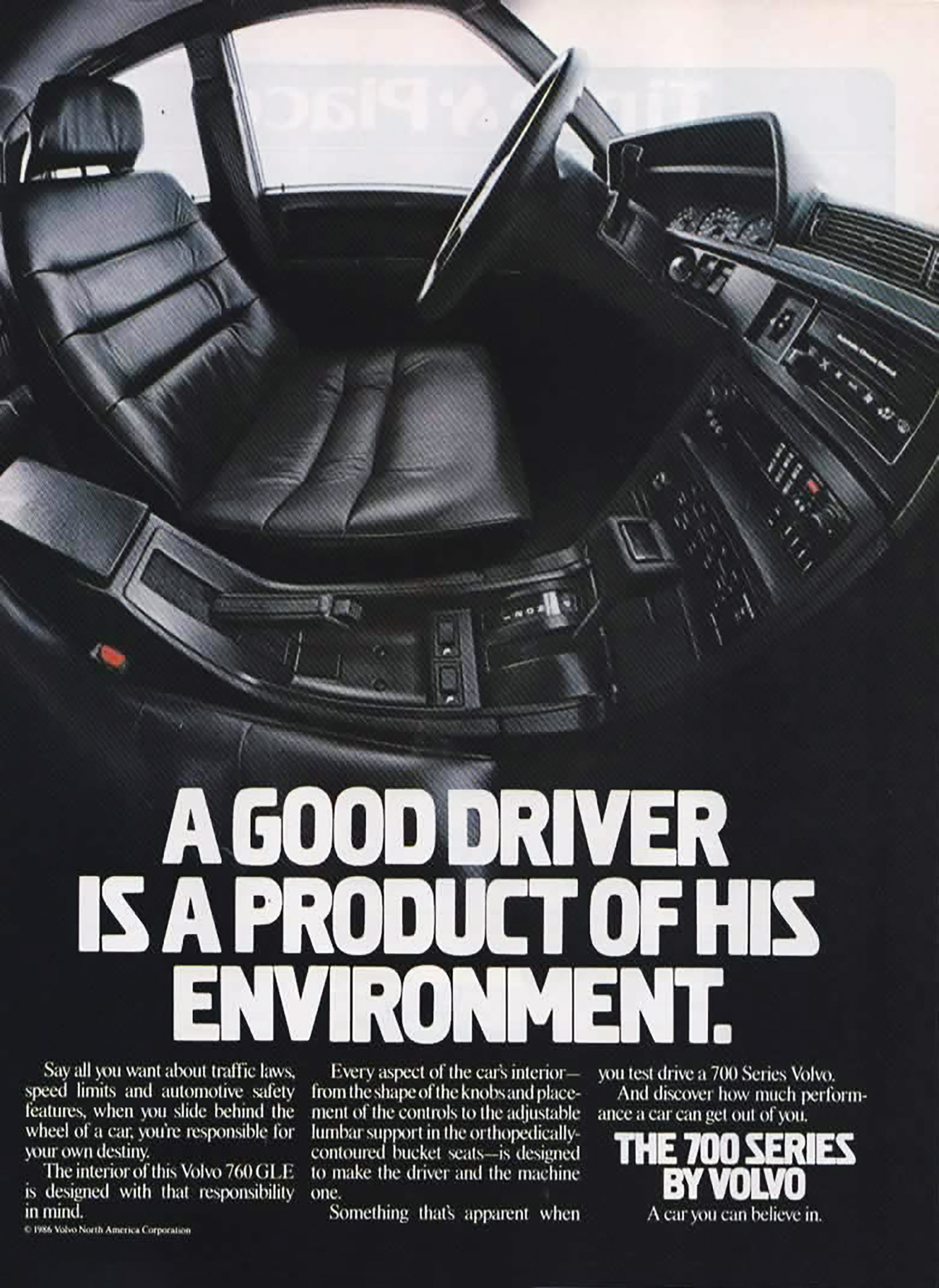 Halifax: Volvo's Forgotten North American Factory
Luxury Car Ads from 1987