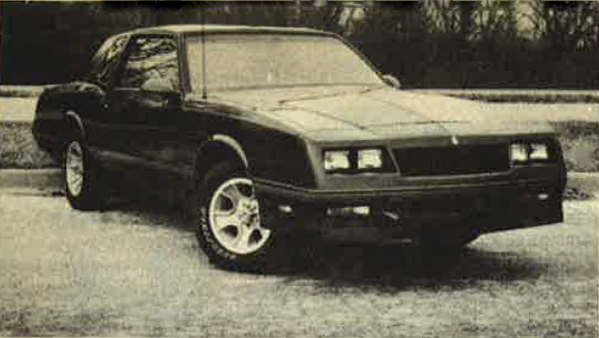 As a contemporary homage to the classic muscle car, the 1987 Chevrolet Monte Carlo SS followed the letter of the law, if not the spirit. The Monte SS was indeed a midsize car crammed full of big-car engine, but by '87, "big-car" engines just weren't what they used to be.
Headlamp Hat Dance: 6 Years of the Chevrolet Monte Carlo
The SS's 5.0-liter V8 was goosed to 180 horsepower, no trifling sum by 1987 standards. But the car itself weighed in around 3300 pounds—a bit more poundage than the 5.0-liter powerplant could move with any real authority. In fact, the '87 SS's horsepower-to-weight ratio of 18.2 pounds per horsepower is just slightly higher than that of a base 2018 Honda Civic's (17.8 to 1).
Perhaps ironically, it was not power but handling prowess that the editors of Consumer Guide found praiseworthy when evaluating the 1987 Monte Carlo SS—an attribute not typically associated with muscle cars in general, or Monte Carlos specifically.
This generation of the Monte Carlo SS came online in 1983, and ran through the 1988 model year. As things turned out, 1987 was the last calendar year of Monte Carlo SS production, as GM's rear-wheel-drive midsize coupes were phased out in favor of the new "GM10" front-wheel-drive cars. The Monte Carlo's spot in Chevrolet's lineup was soon filled by the 1990 Lumina coupe, and the Monte Carlo name itself returned for 1994, when the Lumina coupe was renamed.
My fasciation with this generation Monte Carlo SS came by way of a former coworker who owned one. His tales of the car's performance were both wild and utterly fabricated. Still, the car sort of looked the part, with a big spoiler, cool wheels, and rakish front-end treatment. (You can read more about Monte Carlo Guy's fantastic lies here.)
The SS was fairly popular with shoppers, accounting for almost 40,000 Monte Carlo sales for 1987.
Below, please find Consumer Guide's original review of the 1987 Monte Carlo SS. And, if you've ever spent time with one of these factory-tweaked Montes, please tell us about it. The place for comments is down at the bottom of the page.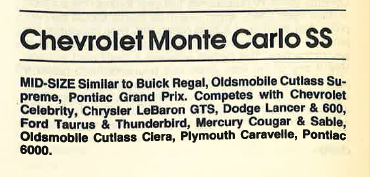 Review Flashback! 1986 Oldsmobile Toronado

Review Flashback! 1997 Cadillac Catera

Review Flashback! 1984 Pontiac Fiero

Review Flashback! 1989 Chrysler Fifth Avenue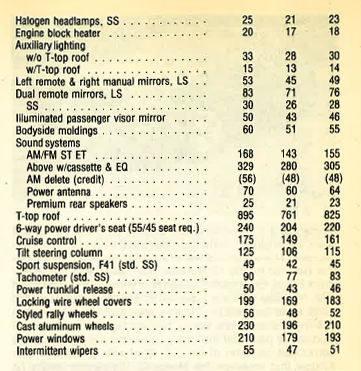 Review Flashback! 1993 Volkswagen Corrado