When she was a younger woman, my mother spent some time working the register at a neighborhood Burger King. Near as I can tell, mom doesn't spend too much time reflecting on her days peddling fast food, but she does share one story, and it's worth retelling.
My mother remembers a regular customer who, when asked "How can I help you today?" always responded with "By not making me say the word Whopper."
I feel a powerful connection with this Whopper-eating man I never met. I, too, often feel a bit indignant when pressed by the agents of corporate marketing to speak the focus-group-crafted words of mass promotion.
Unfortunately for my mother's regular customer, the word Whopper is as much a part of the American lexicon as are such trademark classics as Bimbo bread, Bloomin' Onion appetizers, and Piggly Wiggly grocery stores. I suspect that guy has said Whopper hundreds of times since then. I wonder if he ever got used to forming the word.
Automakers are no different in this regard. Over the years, the auto-buying public has been peppered with plenty of contrived car-related phrases and buzz words… and we usually accept them with only modest resistance.
By now, we're pretty used to specific automotive features being branded for public consumption and easy recognition. Chevrolet was peddling Knee-Action independent suspensions back in 1933, and post-war Oldsmobiles boasted Futuramic styling, for example.
But something insidious has happened in the world of car selling. No longer are the marketing and advertising wizards content to brand specific features. Now, more nebulous concepts are getting the buzz-word treatment too, and in a manner that makes the brand-resistant among us—mostly me—cringe a little each time I am forced to use the language.
Shared here are five examples of car companies attempting to brand the ethereal, and in each case doing so with monikers that leave me just a little bit queasy. If you can think of more examples of this disturbing trend, please share them below.
What is Avenir? Meet Buick's New Flagship Sub-Brand
Art & Science (Cadillac)
When I hear the term "Art & Science," I think of Fritz Lang's science-fiction masterpiece Metropolis. Packed with futuristic cityscapes, elevated highways, massive machinery, and gothic architecture, Lang's 1923 silent epic is a feast for the eyes that literally combines art with science. It's unlikely that Cadillac's use of the Art & Science tag is meant to evoke anything along the lines of a classic black-and-white art-house film.
Instead, Art & Science is the name given by Cadillac to its current design theme. First seen on the 2003 CTS, Art & Science design incorporates flat-planed body panels defined by sharp lines and bold, angular shapes.
Unlike Lexus and its L-Finesse styling language (below), Cadillac has been remarkably faithful to the basic design principles of the Art & Science theme. A decade and a half later, Caddy still hews closely to the original concept–the recently introduced CT6 sedan and XT5 crossover are recognizably related to the original CTS.
If Art & Science didn't feel like such a clumsy, silly thing to say, I really wouldn't have an issue here at all.
The Most-Popular Auto Brands on Facebook, Ranked
Earth Dreams (Honda)
Why, Honda? Why must you brand perfectly functional technology with a name so elusively ethereal I am never sure I am using the term correctly?
Per Honda's website, Earth Dreams is an umbrella brand covering the company's gasoline, gasoline-hybrid, and electric-vehicle technologies.
While all the technological elements associated with the Earth Dreams brand are legitimate, they are only loosely connected, and, at least to us, don't really seem all that closely related. The single unifying element seems to be a general effort to reduce energy consumption, though Honda's website never actually says that in plain language.
We suspect that Earth Dreams is a response to Mazda's SkyActiv suite of technologies, all of which are aimed at lowering fuel consumption. And, like all the terms being discussed here, Earth Dreams is a mouthful that is awkward to use and arguably goofy to say out loud. That said, it's tough to beat Honda drivetrain technology when it comes to refinement and fuel efficiency.
Nicely Suited: The Designer Series Lincoln Mark V Models of 1977
Fahrvergnügen
Full disclosure: I had a Fahrvergnügen sticker on the rear window of my 1985 Volkswagen Scirocco.
At first, VW's Fahrvergnügen campaign of the early Nineties seemed brilliant. Slap together a silly German compound word, throw in a couple of cool, minimalist stick figures, and sell the whole thing as hip and countercultural.
Literally translated as "driving enjoyment,' Fahrvergnügen became the centerpiece of a multi-year ad campaign designed to remind folks that Volkswagens are fun to pilot.
Indeed, few folks at the time would have argued that the Corrado, Jetta, and Rabbit weren't fun to drive. Many might have argued that the campaign went on too long and was far too pervasive.
After a fairly short time, even VW enthusiasts grew weary of the wacky umlauted word, but the commercials, stickers, license-plate frames, key chains, and T-shirts kept coming, for a least a year longer than anyone cared to embrace them.
I realize that unlike Earth Dreams or L-Finesse, Fahrvergnügen was meant to be a little obnoxious. The problem was that Fahrvergnügen was a lot obnoxious, and there was no turning the wacky off.
5 Really Bad Cobranded Special Edition Vehicle Ideas
L-Finesse (Lexus)
Lexus first began using the term L-Finesse in 2003. Though its use has ebbed and flowed over the last 15 or so years, L-Finesse has always served as a catch-all name for the luxury maker's design language.
The "L" in L-Finesse obviously refers to Lexus; the "Finesse" part is a little harder to pin down. Until recently, Lexus's styling has fallen on the conservative side of the design fence.
All that started changing for 2013, when Lexus began rolling out aggressive new styling, including the controversial—and much discussed—spindle grille.
The strange thing is, Lexus is still branding its styling efforts with the L-Finesse tag, despite the fact that there is no clear lineage connecting early vehicles described as such with more-recent models. As for the L-Finesse name itself: It's silly, and we really don't want to use it.
The Ford Aspire and Four Other Vehicles That Couldn't Live Up to Their Names
SkyActiv (Mazda)
Combine this Japanese maker's family of super-high-compression-ratio engines with its lightweight modular vehicle architecture and you have SkyActiv, Mazda's well concerted drive to improve the efficiency of its cars and crossovers. I just averaged 34 mpg in a 2017 Mazda CX-5 during a recent road test, so I have little doubt that the stuff that makes up SkyActiv is real–I just hate saying the word, and I really dislike looking at it.
I'm not sure how the word sky works as a substitute for environment, or ecology, or whatever it is that Mazda is prompting us to visualize, but spelling "active" without an e is the kind of thing that will drive some people crazy. Despite its apparent shortfalls as a branding element, SkyActiv seems to have caught on with car shoppers. Most people I talk to assume SkyActiv refers only to the engine technology, but that's not such a bad thing. Mazda's current generation of gasoline engines are good enough to merit a little obnoxious branding.
Dead Car Brands and Meat-Substitute Word Search
Written by: Tom Appel
on June 6, 2017.
on January 24, 2018.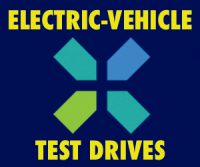 Auto Shows
Steve & Johnnie's Road Tests