By Don Sikora II
In the United States last year, the new-vehicle market ran about 70 percent light trucks—SUVs and pickups, essentially. With traditional car sales continuing to shrink, even high-volume classes have seen some competitors drop out. In the compact car segment, recent casualties have included the Chevrolet Cruze and Ford Focus. Still, compact cars are an extremely competitive category with some excellent entries, including the Honda Civic and Toyota Corolla.
Hyundai's Elantra has played in this pool since 1990, and for 2021 the company introduces a new seventh-generation model that brings bold new styling, new technology features, and the Elantra's first hybrid powertrain, along with a new sporty model—and an even-hotter performance model is on the way.
The redesigned 2021 Elantra follows the time-proven new-car design philosophy of longer, lower, and wider. That said, the dimensional changes are relatively modest compared to the 2020 Elantra—length increases by 2.2 inches, width is up by an inch, the wheelbase stretches an additional 0.8 inches, and overall height is reduced by 0.8 inches. The result is a car that's within roughly an inch or two overall of its main competitors: the Toyota Corolla, Honda Civic, Volkswagen Jetta, Nissan Sentra, and Mazda3.
Quick Spin: 2020 Volkswagen Jetta SEL Premium
The 2021 Elantra only comes as a 4-door sedan and rides an all-new front-drive platform. A hatchback body style is no longer offered, at least for now—the Elantra's 4-door hatchback sibling, the Elantra GT, has been dropped for 2021. Hyundai calls the new Elantra sedan a "4-door coupe;" the exterior styling follows the company's "Sensuous Sportiness" design motif. Highlights of the new bodywork include a large, intricately detailed grille; sleek headlights and a full-width taillight assembly; and sharply creased body panels. Other design details include a dramatic angled beltline and a fastback-style roofline that visually blends into the trunk lid.
6 Cool Things About the 2020 Nissan Versa
All Elantras now come standard with blind-spot alert, rear cross-traffic alert, forward collision avoidance with pedestrian detection, lane following assist, high beam assist, and safe exit warning. Apple CarPlay and Android Auto connectivity are also standard, and most trim levels have the wireless versions of both systems. Save for the base SE trim level, all models include keyless entry and push-button starting, and Hyundai's Digital Key—a smartphone app that allows you to lock/unlock and drive the car without the physical key fob—is available on higher-line trim levels. Other available features include LED headlights and taillights, a Bose audio system, voice recognition, wireless cellphone charging, hands-free trunk release, and adaptive cruise control.
The Elantra's standard engine is a retuned version of the previous-generation car's 2.0-liter 4-cylinder, paired with a CVT automatic transmission; it's rated at 147 horsepower and 132 lb-ft of torque. The Elantra SE (base price: $20,645), SEL ($21,895), and fully equipped Limited ($26,445) models all use the 2.0 powertrain, as well as a torsion-beam rear axle. EPA-estimated fuel economy for SE is 33 mpg city, 43 mpg highway, and 37 mpg combined. The SEL and Limited are rated at 31/41/35.
Quick Spin: 2020 Hyundai Elantra Limited
Our Elantra preview drives were in the Los Angeles area, and they covered a combination of freeways, twisty two-lane canyon roads, and urban streets. With the car in the Normal drive-mode setting, our Limited 2.0's throttle response was mushy and its power adequate at best. Sport mode sharpens the throttle and the car feels a bit livelier. The most obvious tradeoff in Sport is that the engine runs at higher RPM even while at a constant cruise, and that brings with it an unwelcome increase in cabin noise. Hyundai also provides a drive mode called Smart, and we liked it best; it seemed to combine the sharper throttle response with the more relaxed engine behavior while cruising.
Hyundai says its Smartstream Intelligent Variable Transmission works differently than the typical continuously variable transmission. Without getting into the engineering specifics, we were impressed with how "invisible" the Elantra's transmission was during our drive. One of the best compliments we can give an automatic transmission is that it just works and you never notice it, and this unit was one of those—it exhibited none of the high-RPM droning or disconnected feel that sometimes plague CVTs. The ride quality is comfortable and controlled, and the handling is predictable and even a little fun in the canyons. While we did not have the opportunity to officially measure fuel economy, over our 73.9-mile drive the car's trip computer had us at 43.0 mpg.
As we mentioned above, the Elantra gains its first hybrid powertrain with this redesign. The Hybrid is offered in SEL ($24,545) and Limited ($29,095) trim, and uses a 1.6-liter 4-cylinder gas engine that mates with an electric motor and a 6-speed dual-clutch automatic transmission. Combined gas/electric horsepower is 139, and combined torque is 195 lb-ft. Hyundai estimates fuel economy for the SEL Hybrid at 53 mpg city, 56 mpg highway, and 54 mpg combined. The Limited Hybrid's estimates are 49/52/50. The Hybrid's battery pack is located under the rear seat, so it doesn't take up space in the trunk.
Quick Spin: 2020 Toyota Corolla Hybrid LE
We drove a Limited Hybrid on the same roads as the Limited 2.0, and we liked its powertrain more than the base 2.0 engine. Throttle response is smooth and linear, and it is easy to keep the car in the electric-only EV mode. Transitions between electric-only and gas-electric hybrid operation are nearly imperceptible. The 6-speed dual-clutch transmission was very smooth and exceptionally well behaved during our drive. Hybrid models use a multi-link independent rear suspension that's shared with the Elantra N Line sports model (more on that in a minute). While the Hybrid isn't particularly sporty, its handling is more than competent, and we noticed the car felt a bit more planted and stable on the road than the Limited 2.0. We suspect the multi-link rear suspension is mostly responsible for that, but the Hybrid's heavier curb weight might play a part too. Over our 74.2-mile test drive, the trip computer had us at an impressive 59.7 mpg. We're curious to see what kind of mileage we get when we test an Elantra Hybrid at our home base in suburban Chicago.
Hyundai calls the Elantra's new interior an "immersive cocoon," and we can't really argue with that. The front door panels are deeply "scooped out," and the center console is tall and wide. We liked the console's clever cup-holder insert, which can easily be installed two different ways to allow for shallow or deep drink pockets. The seating position is low, and you drop down into the bucket seat with your legs nearly straight in front of you. Driver space is good overall, and the seat is comfortable. Your 6'2" tester had more than enough headroom under the sunroof, even with the power-adjustable driver's seat at nearly its highest setting. In the rear seat, sitting behind the driver's seat set for myself, the headroom was no better than adequate, and legroom was tight but livable for a short trip. Still, kids and smaller adults should be comfortable in the rear seat. The spacious trunk is deep and wide with a flat floor, but the relatively small opening may limit its usefulness for large items.
First Spin: 2020 Honda Civic Si
Our Elantra Limited and Limited Hybrid test cars had the 10.25-inch digital instrument cluster and 10.25-inch touchscreen infotainment system with navigation. Oddly, the upgraded 10.25-inch touchscreen doesn't include the wireless versions of Apple CarPlay and Android Auto that come with the standard 8.0-inch screen, but rather has the versions that require a corded connection. These two 10.25-inch screens feature beautiful, sharp, and easy-to-read graphics. To the left of the instrument cluster, another shiny black panel visually ties into the cluster but it just displays some abstract white graphics that are printed on its outer surface and look out of place.
Test Drive: 2020 Toyota Corolla XSE
The steering wheel uses a four-spoke design, with several push-button and toggle controls located on the two upper spokes. Some of these controls are multifunction, and will likely require a bit of time for familiarization. The areas between the upper and lower spokes are trimmed with textured hard-plastic pieces. Sometimes our hands would naturally go to these areas at the 4- and 8-o'clock positions on the steering wheel, and while we can't say the textured plastic was uncomfortable, it was an unexpected contrast with the leather on the rest of the wheel. The armrest on the driver's door panel felt a bit low to us, and we didn't like the far-forward, low-mounted placement of the window and mirror controls—reaching them requires a long stretch. The Limited's interior is generally attractive, and the material appearance and quality are class appropriate. We appreciated that even the hard plastics had low-gloss surfaces and nicely executed texturing. The leather trim on the steering wheel and seats doesn't feel especially luxurious, but it looks good and isn't slippery.
Test Drive: 2020 Hyundai Sonata Limited
From the driver's seat, the dashboard and cowl are pleasingly low, and the front roof pillars are slim, giving a great view of the road ahead. Views back over the shoulder are trickier, with the rising beltline on the rear-door windows blocking much of the view out. The racy fastback roofline further challenges the view astern, with the high rear package shelf (and reflections of it in the rear window) dominating what is visible in the rearview mirror. As a result, in traffic we quickly appreciated Elantra's standard blind-spot monitoring and big side mirrors.
The sporty Elantra N Line ($25,095) takes the place of the previous Elantra Sport in the model lineup, though the 1.6-liter turbocharged 4-cylinder is carried over—it's again rated at 201 horsepower and 195 lb-ft of torque. This engine can be ordered with a 6-speed manual transmission or a 7-speed dual-clutch automatic. EPA-estimated fuel economy with the manual is 28 mpg city, 36 mpg highway, and 31 mpg combined. With the 7-speed transmission, the ratings are 25/34/28.
Test Drive: 2019 Honda Insight Touring
Outside, the N Line gets unique front and rear fasciae, a modest decklid spoiler, and 18-inch wheels and tires. Goodyear Eagle F1 summer tires come standard with the 6-speed manual transmission; the available 7-speed dual-clutch transmission swaps out the summer tires for Hankook Ventus S1 RX all-season rubber. All N Lines get specific shocks, revised steering, upgraded front brakes, a sunroof, and a sportier looking 3-spoke leather-covered steering wheel. Interior layout is generally the same as the other Elantras we drove, but the N Line upholstery is a grippy cloth with complex surface detailing and generously applied red accent stitching, and the headliner is black. The front bucket seats are racier and have noticeable seatback bolsters, but they aren't too confining and the seats are comfortable. The overall vibe inside is suitably sporty and attractive.
Hyundai only had 6-speed manual cars available for our test. The 1.6-liter turbo doesn't have enough suds to make N Line feel outright fast by today's standards, but there is plenty of power for the car to be lively and entertaining. Throttle response is sharp, even before choosing Sport or Sport+ mode. Clutch action is light and pedal travel is short, and the manual shifter has a beefy knob that feels good in your right hand. Shift action is pleasingly short and precise, but the lever feels a bit unnatural as you move it, leaving it just short of completely satisfying.
Our test route took us over long stretches of tight and twisty two-lane canyon roads, along with sections of Pacific Coast Highway, the US 101 freeway, and more than 10 miles of Sunset Boulevard. In the twisties, the handling is very predictable, steering weight is good, and it's very easy to accurately place the car. We experienced almost no front-end "plow" or understeer during our spirited canyon runs; the grip from the Goodyear tires was sufficient, and the ride quality was daily-driver livable… at least on Los Angeles-area roads. How comfortable the ride is on our winter-ravaged pavement at home is a question to be answered another day. The brakes are strong, with an easy-to-modulate pedal. The exhaust has a sporty bark, and maybe promises a bit more than the 1.6T can deliver.
Surviving the Polar Vortex: Winter Driving Tips
Hyundai is pitching the N Line as sporty and fun to drive, and we think they are easily clearing that standard. We were grinning as we zipped along those canyon roads, and the manual transmission wasn't tiring in heavy afternoon traffic. And we'd guess an Elantra N Line will be just as practical day-to-day as any other Elantra.
After our first drive of the 2021 Hyundai Elantra, we think there's a lot here to like and our gripes are minor. We are especially fond of the refined Hybrid and its promise of thrift, and we thoroughly enjoyed the fun-to-drive N Line. The biggest question here may be if the throngs of SUV-focused shoppers will give any Elantra a serious look. The new Elantra lineup is scheduled to start arriving at dealers next month.
And, there's more… for 2022, Hyundai will introduce the Elantra N, a high-performance variant that follows in the footsteps of the Veloster N 3-door hatchback. It will be powered by a 276-horsepower 2.0-liter turbocharged 4-cylinder engine, and offered with a 6-speed manual transmission or an 8-speed dual-clutch automatic. Other upgrades include the N Corner Carving Differential (limited slip, with electronic control), larger front and rear brakes, and 19-inch wheels and tires. It will also receive N-specific exterior styling touches, along with some unique interior trim.
We were given literally a few minutes behind the wheel of a camouflaged Elantra N prototype with the 8-speed dual-clutch transmission. It was just a sneak peek, but we noted that the suspension felt somewhat stiffer and racier than the N Line tuning, and a couple short bursts indicated that the turbocharged 2.0-liter should be every bit as strong as its 276-horsepower rating suggests. We look forward to a longer drive.
Test Drive: 2020 Hyundai Kona Ultimate
One more thing… we also spent some time on this press event behind the wheel of the 2021 Hyundai Sonata N Line—a sporty new addition to Hyundai's redesigned-for-2020 midsize-sedan lineup. Under the Sonata N Line's hood is a 290-horsepower 2.5-liter turbocharged 4-cylinder engine that's backed up by an 8-speed dual-clutch automatic. Pricing starts at $34,195, and our test car had the optional Continental ProContact summer tires, which tack on an extra $200. Unfortunately, road closures dictated a last-minute drive route change that meant most of our seat time was a straight shot on a busy freeway. In this environment, the car reminded us of the V6-powered midsize sedans that used to be commonplace. The turbo 2.5's power is ample, and the 8-speed dual-clutch transmission is smooth and well behaved. The Sonata N Line rides comfortably, and handled confidently on the short stretch of canyon road we covered.
Should I Buy a Car or Crossover?
Click below for enlarged images
Listen to the very entertaining Consumer Guide Car Stuff Podcast
2021 Elantra Gallery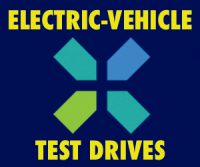 Auto Shows
Steve & Johnnie's Road Tests