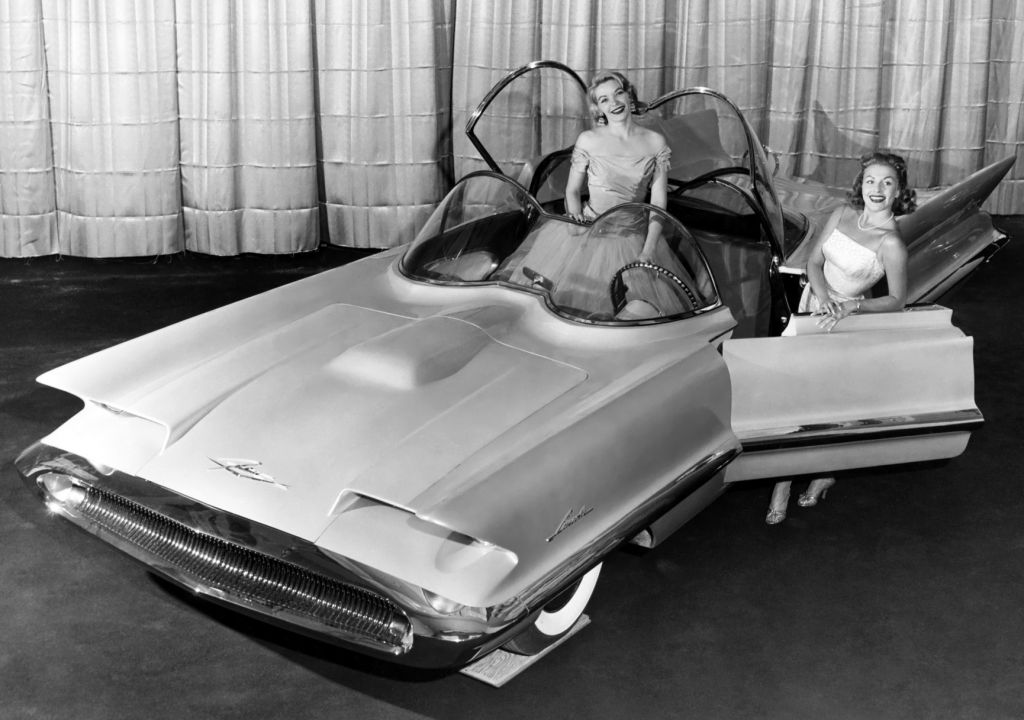 By Frank Peiler–Publisher, Collectible Automobile magazine  
My first visit to the Chicago Auto Show happened in 1953, when I was 12 years old. Before then, I had to rely on the huge auto-show sections in Sunday editions of the three newspapers my family subscribed to: the Chicago Tribune, Chicago Daily News, and Chicago Sun-Times. I vividly recall pawing through the 1951 auto-show sections for every picture I could find of the Buick XP-300 and the only car that really amazed me, the LeSabre. It was then that I resolved to attend the auto show in person—as soon as I could persuade someone to take me.

Narrowing this list down to just a few cars felt a little like picking a favorite child. Still, the rules are the rules. Here are my five favorite concept cars of the Fifties. And, be sure to check out my picks for the coolest concept cars of the Sixties and Seventies, as well.

1951 General Motors LeSabre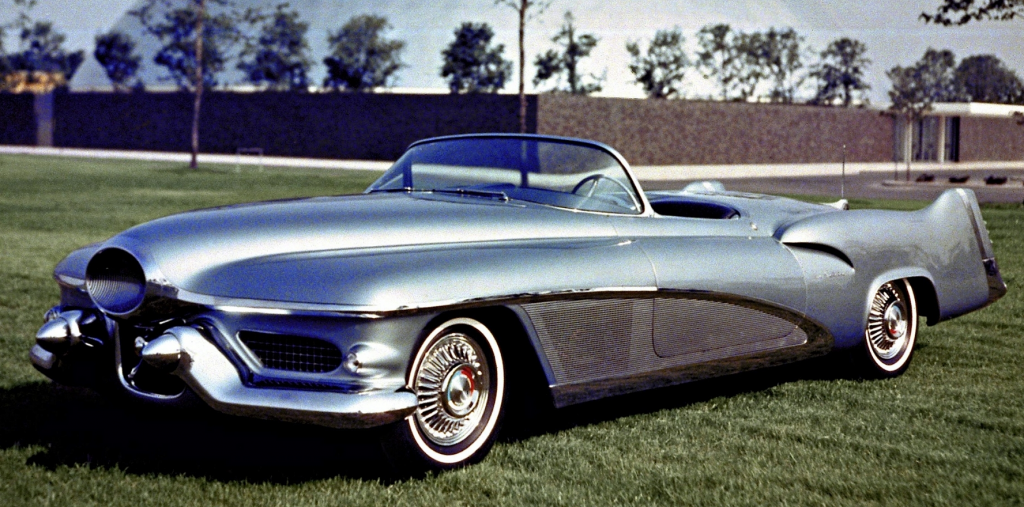 To a 10-year-old, the LeSabre looked like a wingless jet plane with four wheels, and those fins were so futuristic!  Never mind all the wondrous engineering advances hidden beneath that sleek shell.  It was this concept car that set the stage for nearly every Detroit dream car for years to come.
1951 Buick XP-300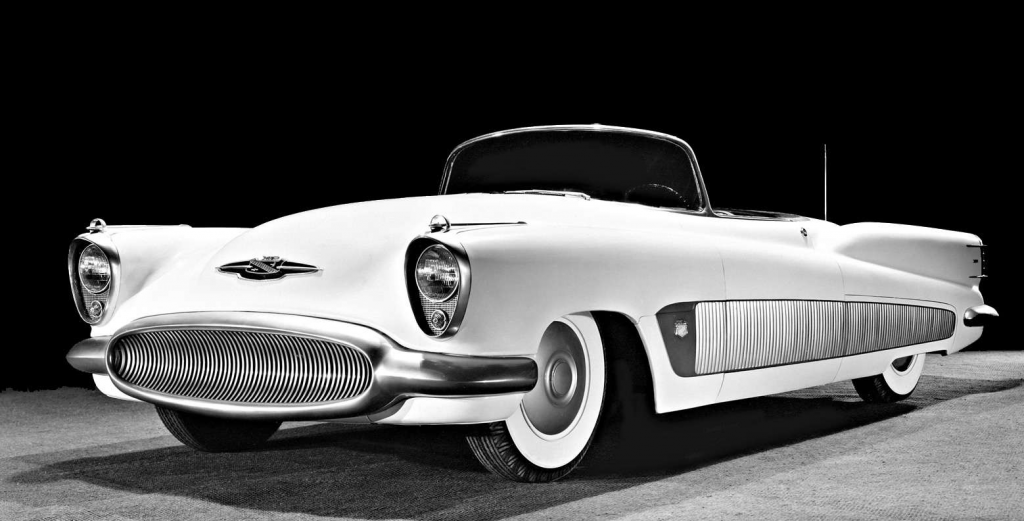 The other 1951 dream car from General Motors was the striking Buick XP-300. Its jet-age styling wasn't as radical as the LeSabre, but it was still ground-breaking.
1955 Lincoln Futura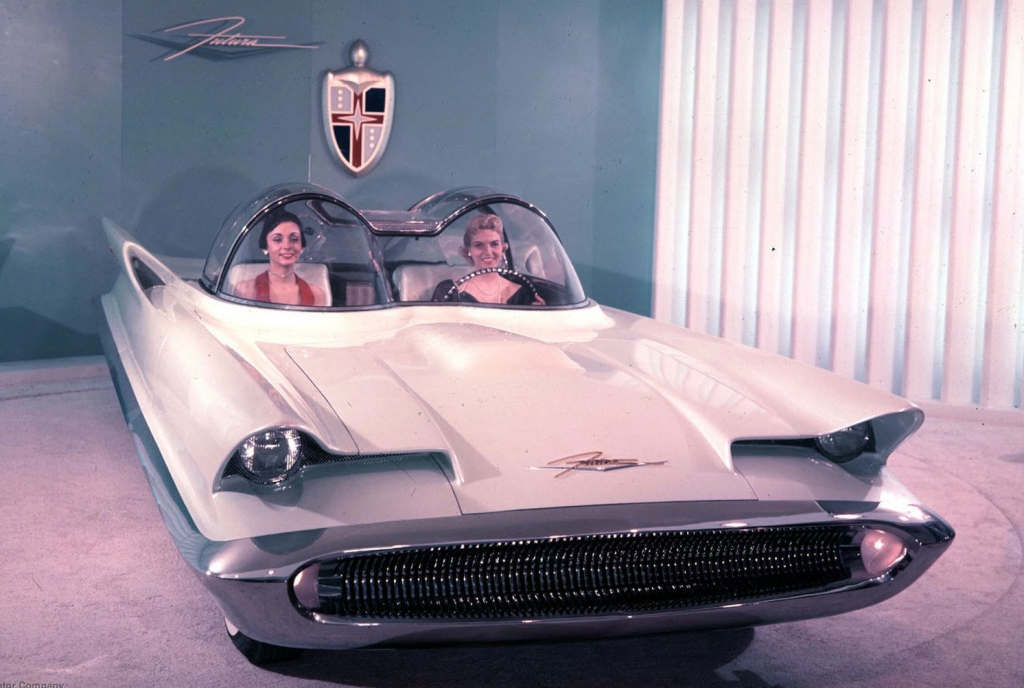 Later to become the Batmobile, the Futura was futuristic but not as distant a future concept as some other Ford dream cars. Many of the Futura's design elements would show up later on production Lincolns.
The Secret History of the Batmobile
1956 Buick Centurion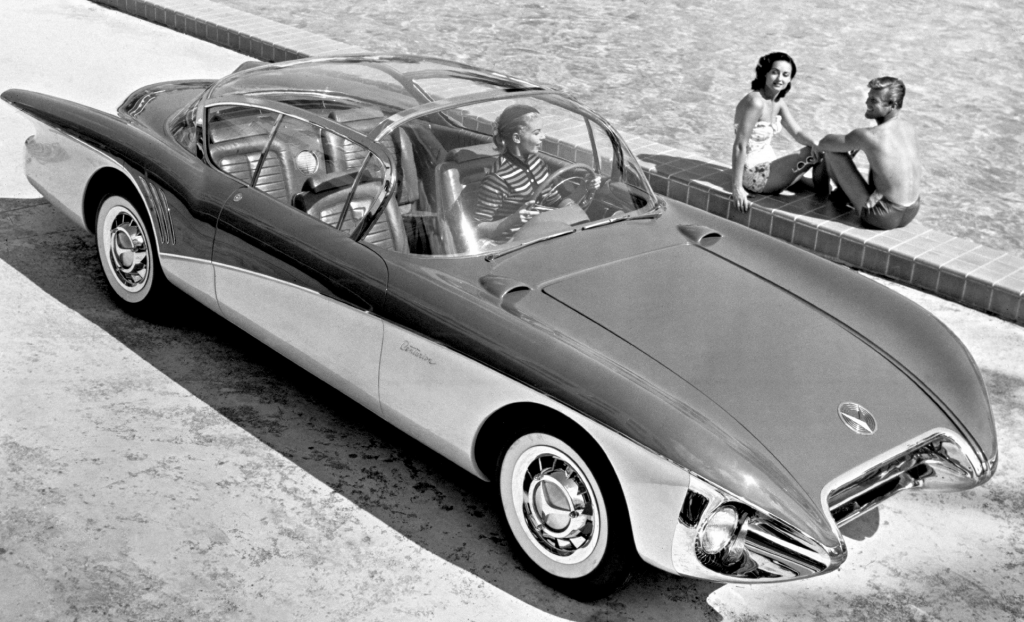 The Centurion made quite a splash in 1956, and although it didn't actually herald the future of Buick design, it was one of the brightest and flashiest dream cars ever.  
1956 Packard Predictor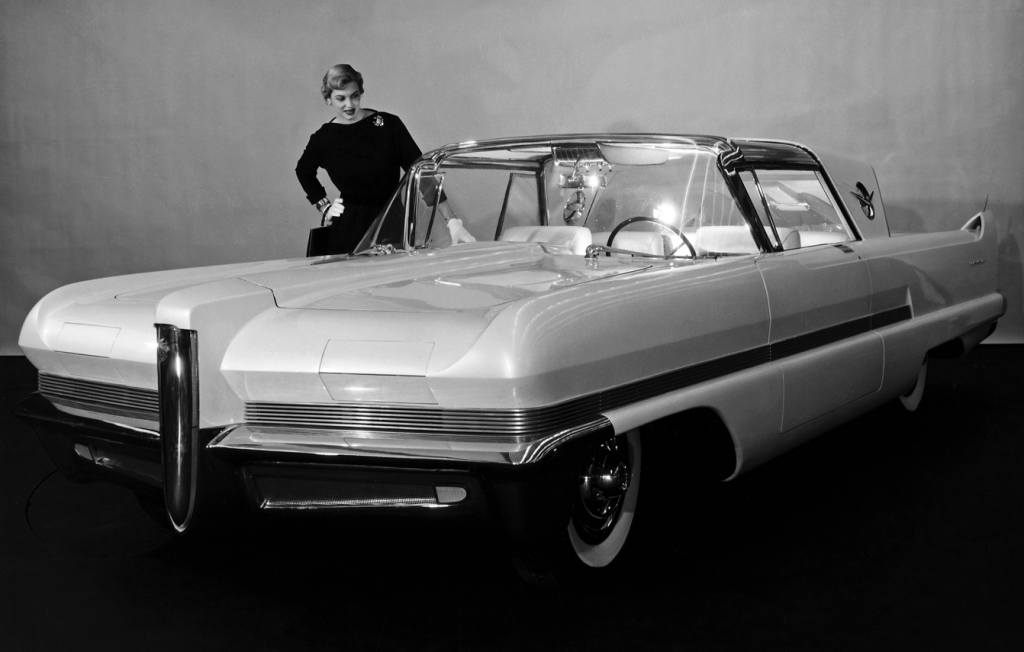 This car was to be a preview of the all-new 1957 Packard lineup. Sadly, those vehicles would never come to be.  A lineup of production Packards based on this concept would have been a hit–unlike the dowdy, Studebaker-based Packard Clippers that were actually produced for 1957.