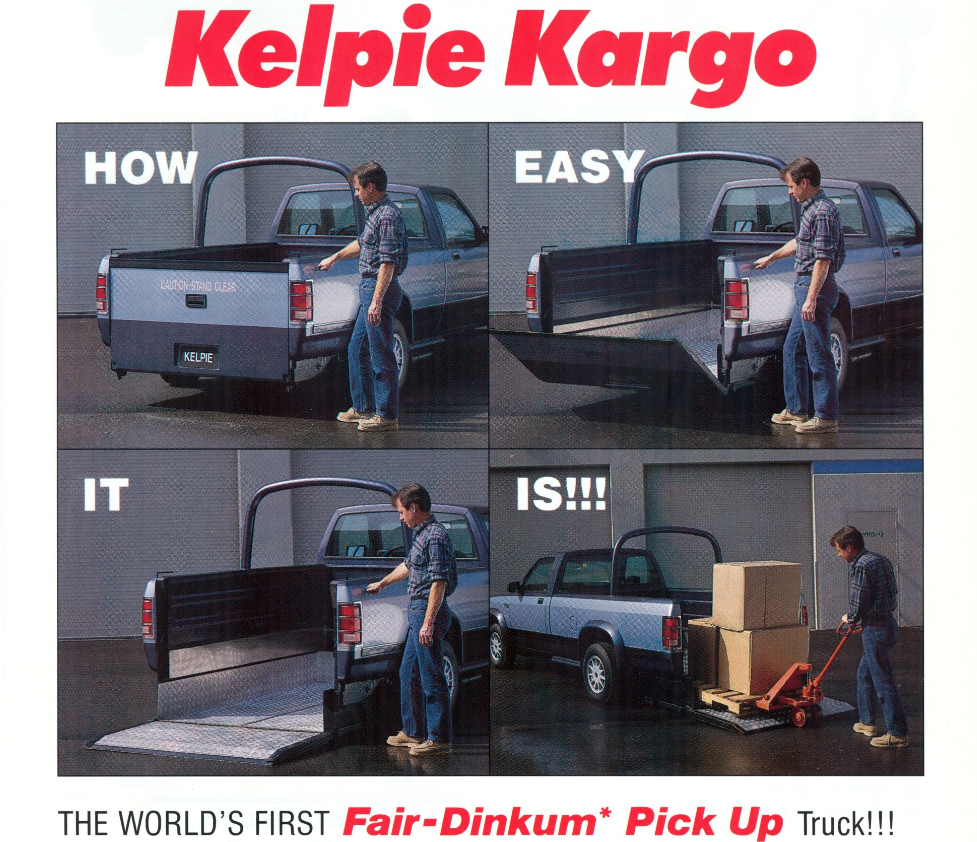 I would make a lousy forensic investigator. Actually, I am a lousy automotive forensic investigator. I confess this because, try as I might, I cannot piece together the complete story of a car company that existed—or nearly existed—just 25 years ago.
Aussie Madness! 12 Classic Ute Ads
Kelpie Kargo
The company in question is Kelpie Industries, LTD. The sole product this company set out to manufacture was the Kelpie Kargo, a conventional-looking pickup truck that boasted unique engineering which allowed the cargo bed to be lowered to ground level.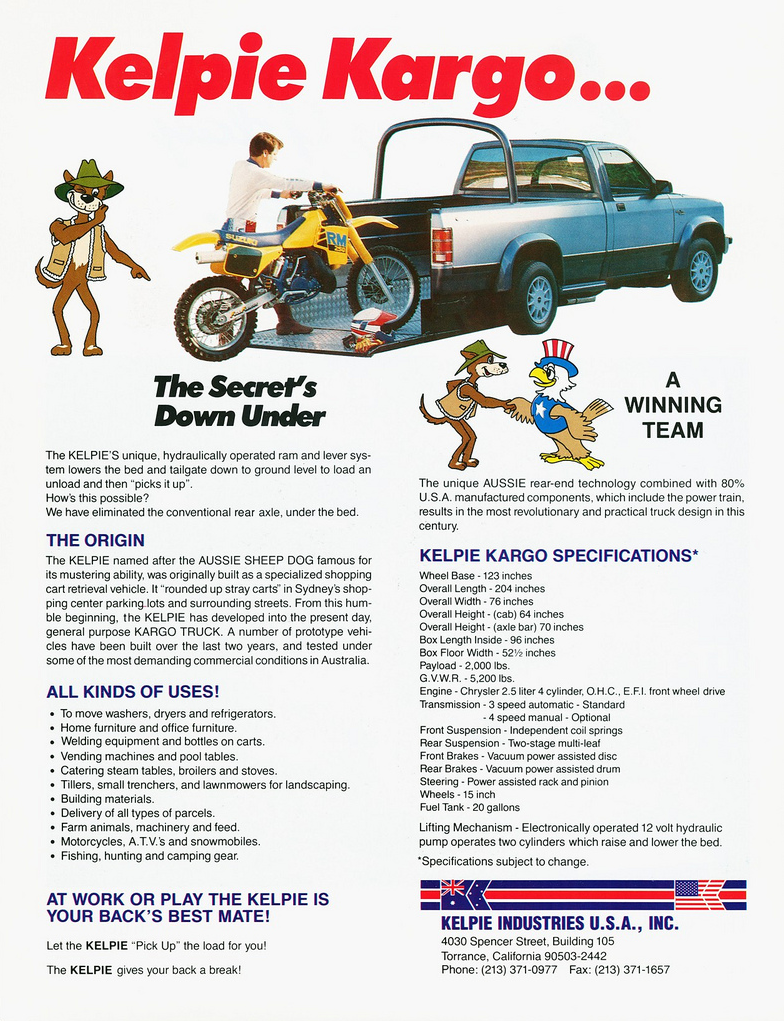 The Kargo was the brainchild of Australian Bob Page, the founder and majority owner of Kelpie Industries. An Australian native, Page was a successful businessman, having started an office-cleaning business in Sydney that quickly went national.
Page began working on the Kargo after watching his employees struggle to load cleaning equipment into the beds of pickup trucks. Sensing an opportunity, Page set to work on truck that would be easier to load and unload. By 1983, he had created a working scale model of Kelpie Kargo.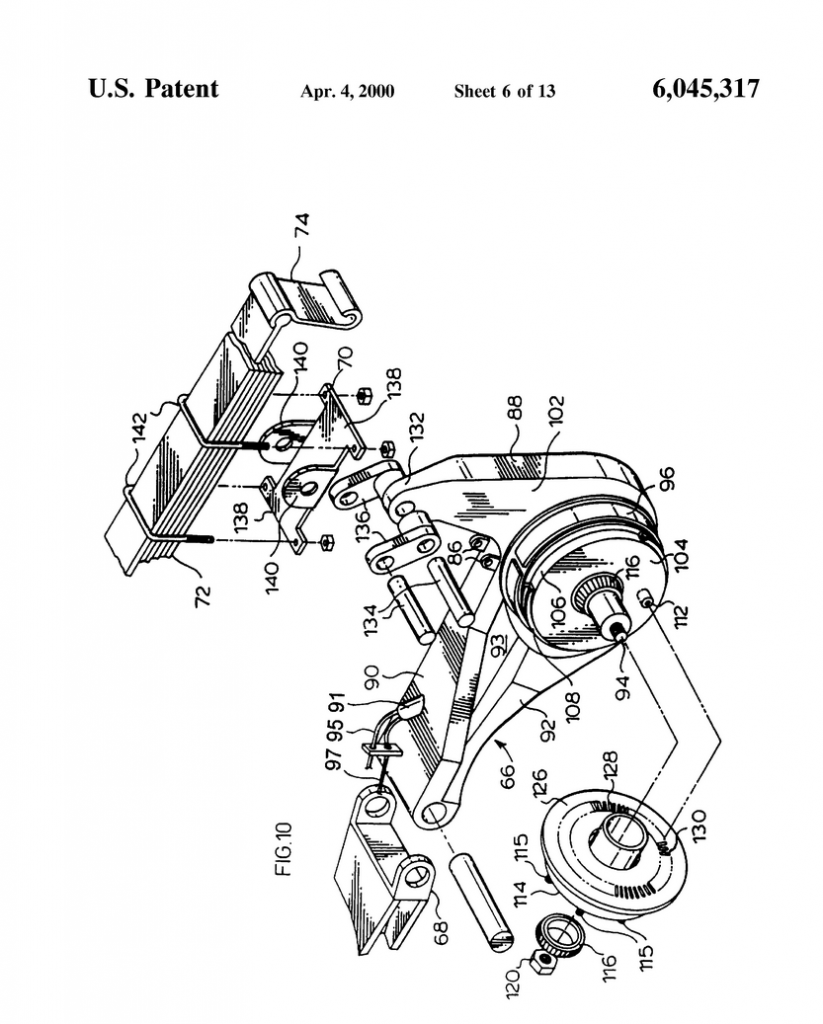 In 1988 Page incorporated Kelpie Industries, and soon raised more than $2 million AUD—about $1.4 million US. As for the truck, the Kargo began life as an American-market 4WD Dodge Dakota. The 4WD part is key: Because the Kargo's load floor would drop to ground level, the rear axle of the truck needed to be removed—effectively creating a front-drive Dakota. Considerable engineering work was required to reconfigure the rear suspension, as it needed to be positioned entirely outside the width of the Kargo's load floor.
To compensate for the structural losses that came as a result of the extensive frame modifications that allowed the bed floor to be lowered, the Kargo was equipped with a basket-handle-style hoop brace not unlike those seen on early Nineties Oldsmobile Cutlass Supreme convertibles.
Initially the Kargo was slated to be offered only with a 2.5-liter 4-cylinder engine mated to a 3-speed automatic transmission. Early promotional material listed payload capacity at 2000 pounds. The Kargo was expected to retail for around $17,000 U.S., about $5000 more than a comparable equipped Dodge Dakota.
It was Page's plan from the beginning to sell the Kargo in the U.S., and by 1991 he had signed up more than 100 dealers. More ambitious was Page's plan to build Kargos in the U.S., and a dedicated facility in Ohio.
Here's where things go wrong. Having seemingly built no more than a couple of prototypes, Page went from signing dealers to building what was expected to be a $250 million assembly facility. Work on the plant never began, however, as funding for the facility fell through, leaving Kelpie in debt and with no near-term product to sell.
Kelpie Kargo was liquidated in 1992. In a 1999 interview with Pierpoint Magazine, Page expressed his regret over having attempted to build the Kargo himself rather than licensing the design to an American company.
Unanswered questions include:
How many prototype trucks were built?
Were any prototypes ever driven by a member of the media?
Are there any Kelpie Kargos still around someplace?
How many Kargos did Kelpie expect to sell in a year? Seems that $250 million would have bought much more capacity than the company would likely have needed.
Why are there no photos of the truck's grille? Was there a Kelpie logo where the Dodge icon once was affixed?
Wouldn't this thing need to be crash tested?
Finally, how much money had U.S. dealer hopefuls paid into Kelpie before the bad news came down?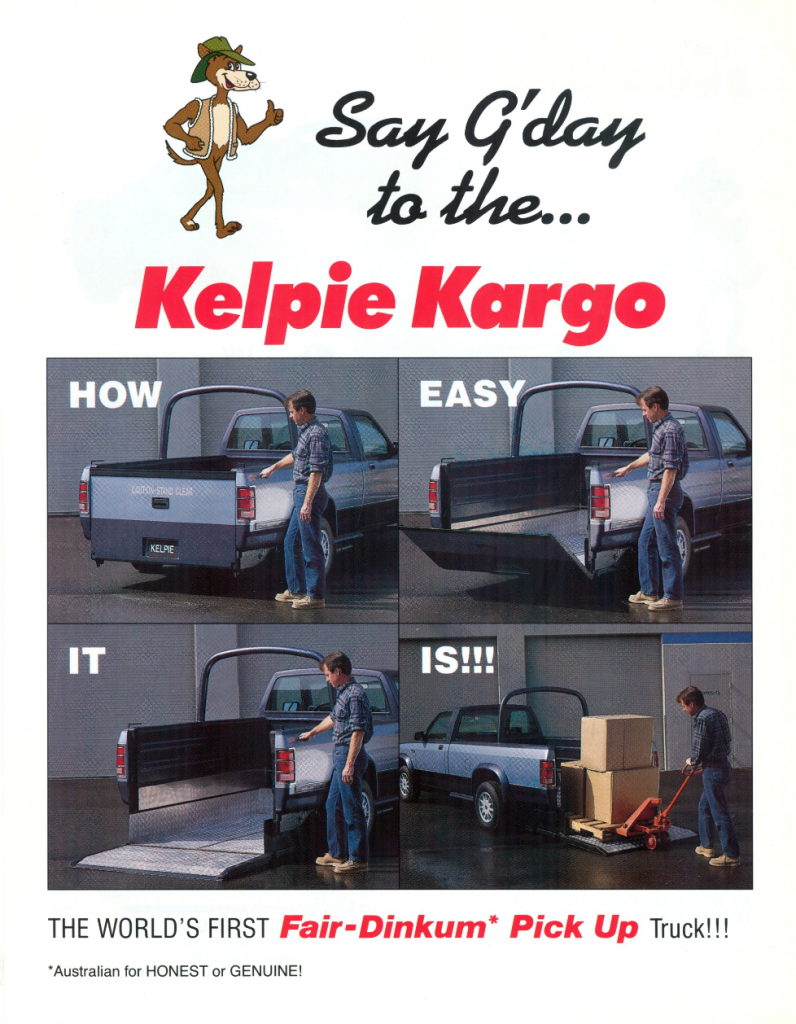 It's easy to armchair quarterback this operation 30 years later, but I can't see the demand for this truck having been especially strong. With a price premium 40 percent over conventional pickups, the Kargo would have been a specialty item with a seemingly limited audience.
Additionally, I have some serious doubts as to how well that rollover-bar hoop compensated for the rigidity-compromising frame modifications that allowed the bed floor to be lowered.
Like I said, I am a lousy forensics guy. Picking through the bits of information that ended up online, I am left with more questions than answers regarding the Kelpie Kargo. Still, my hat's always off to guys who try to shake things up. Maybe the Kargo wasn't destined for volume sales, but it might have found a small following.
Vehicles That Nearly Were: Mahindra TR Pickup