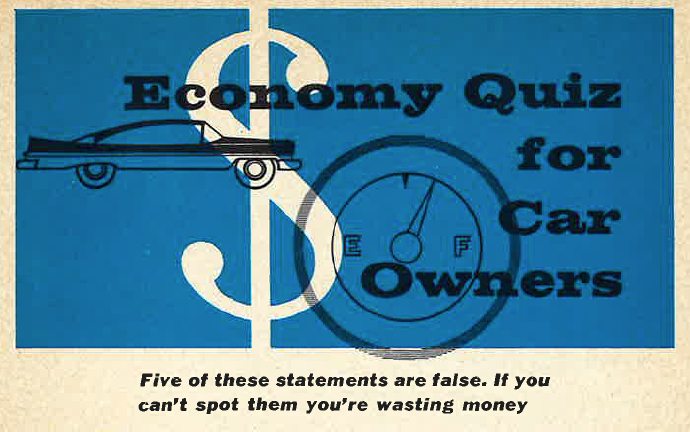 Sometime in 1959 or 1960, Allstate produced and shipped to policy holders a delightful booklet of helpful car-care hints. The digest-sized, 96-page publication, titled Money-Saving Facts for Car Owners, is packed with useful information, including a chapter on the wisdom of using premium gas, and another that deals with checking your fan belt.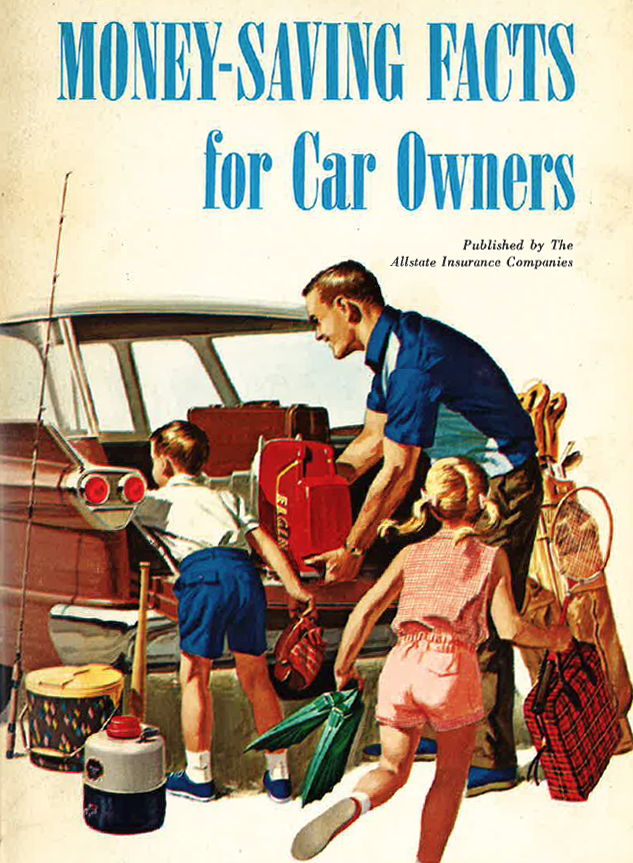 We recently explored a chapter of this marvelous publication dealing with money-saving tips–you can check it out here.
Here, we're sharing a 12-question car-care quiz that deals with tire rotation, spark advance, and letting your car sit outside until the engine has cooled.
We invite you to take the quiz, and let us know what kind of car owner you would have been in 1959.
If you know what "tune-up oil" is, or have some idea whether or not the continued use of old shock absorbers is detrimental to your car's long-term health, you may do well.
Please tell us how you score. The place to leave comments is down below the last image.
Historically Helpful: Money-Saving Tips From 1959
…
Car-Care Quiz From 1959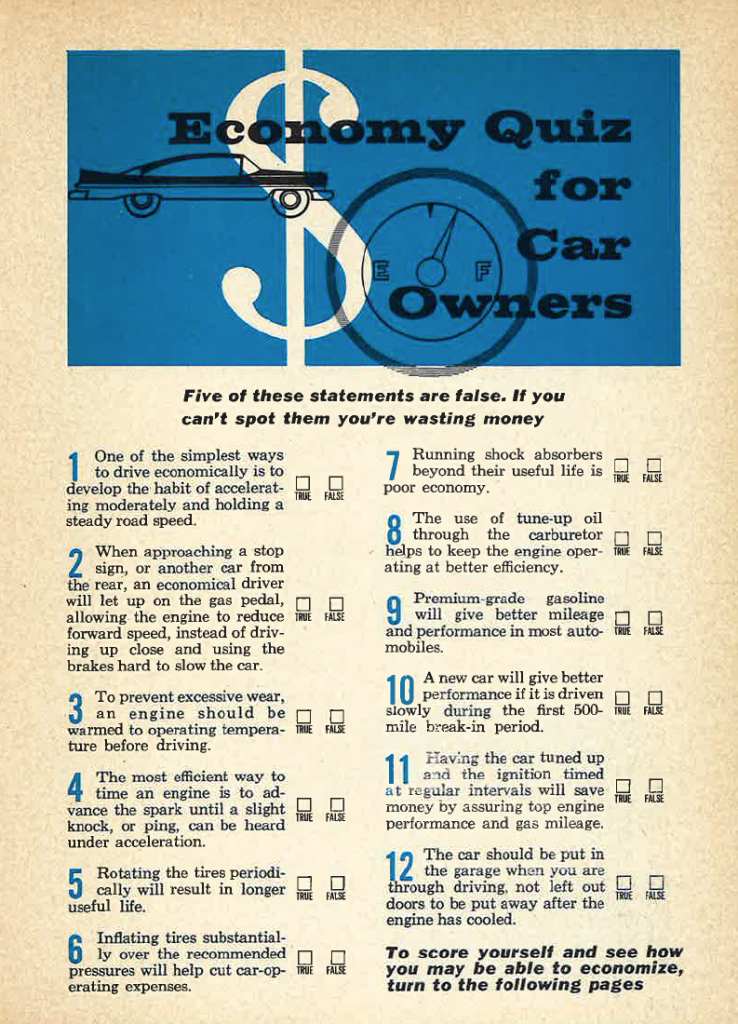 Luckless Irish: Remembering the 1959 Shamrock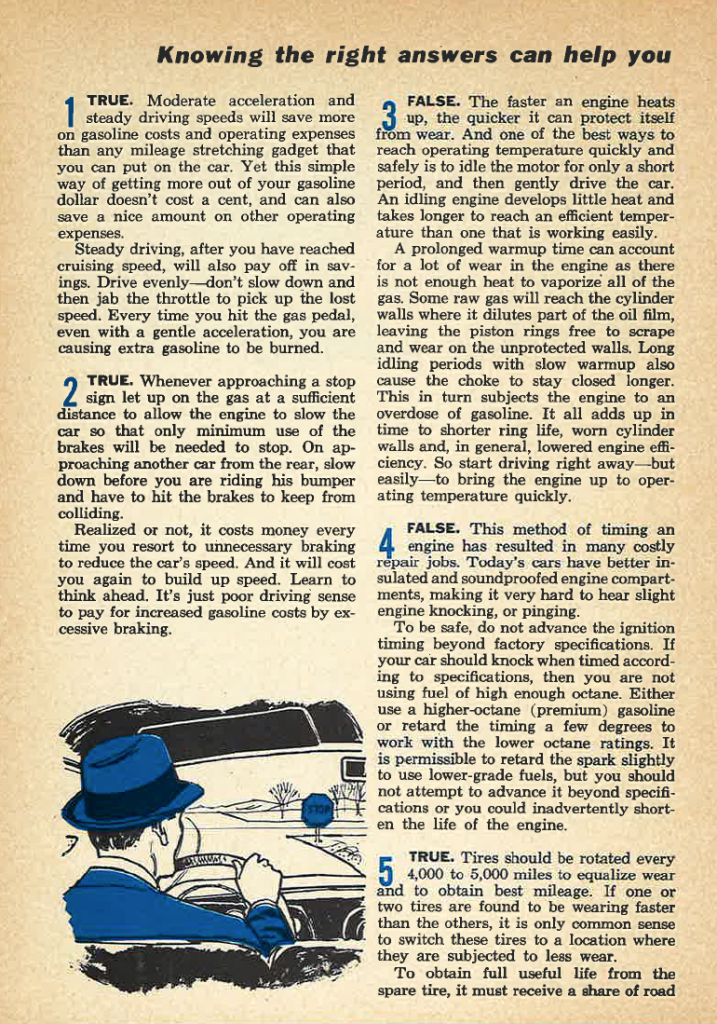 Model-Year Madness! 10 Classic Ads From 1959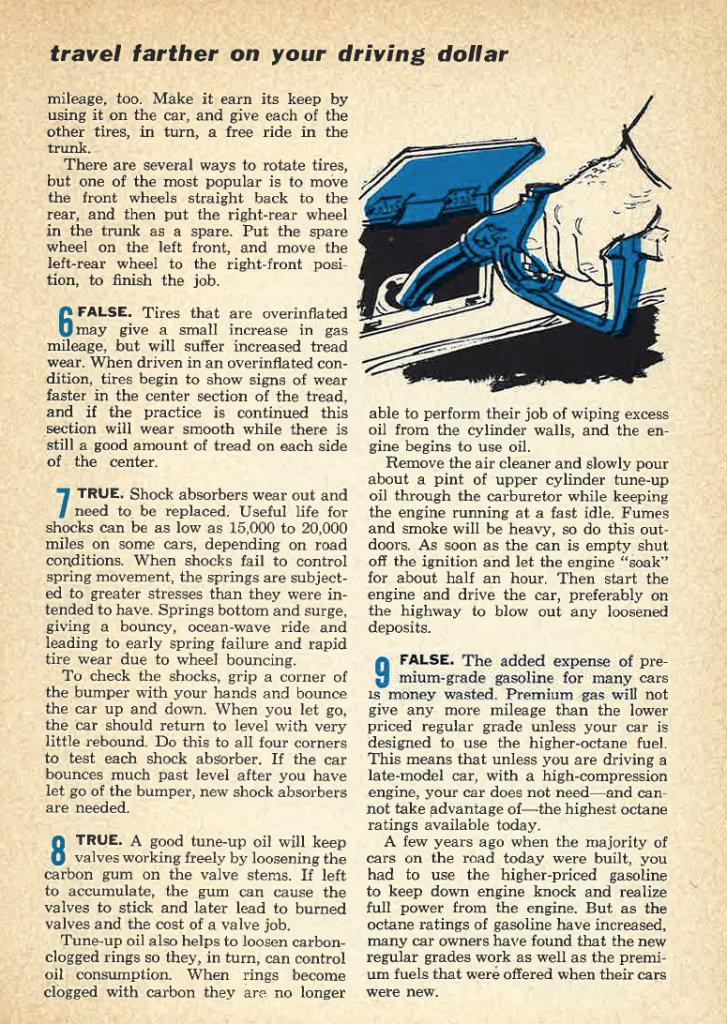 Photo Feature: 1959 Goggomobil Dart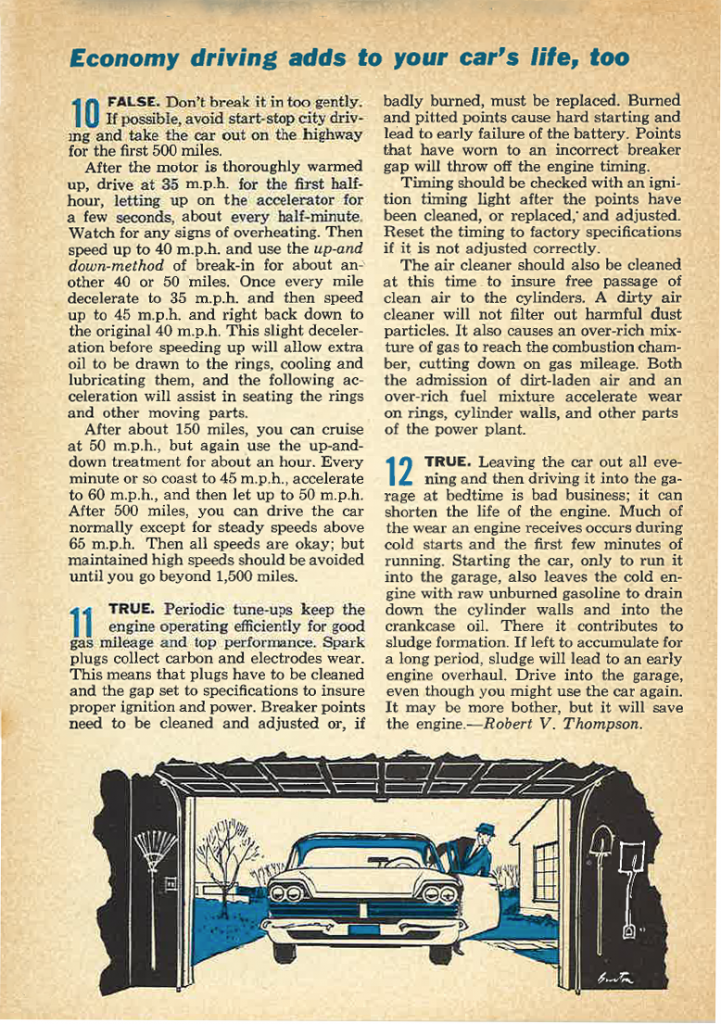 Photo Feature: 1959 Mercury Colony Park