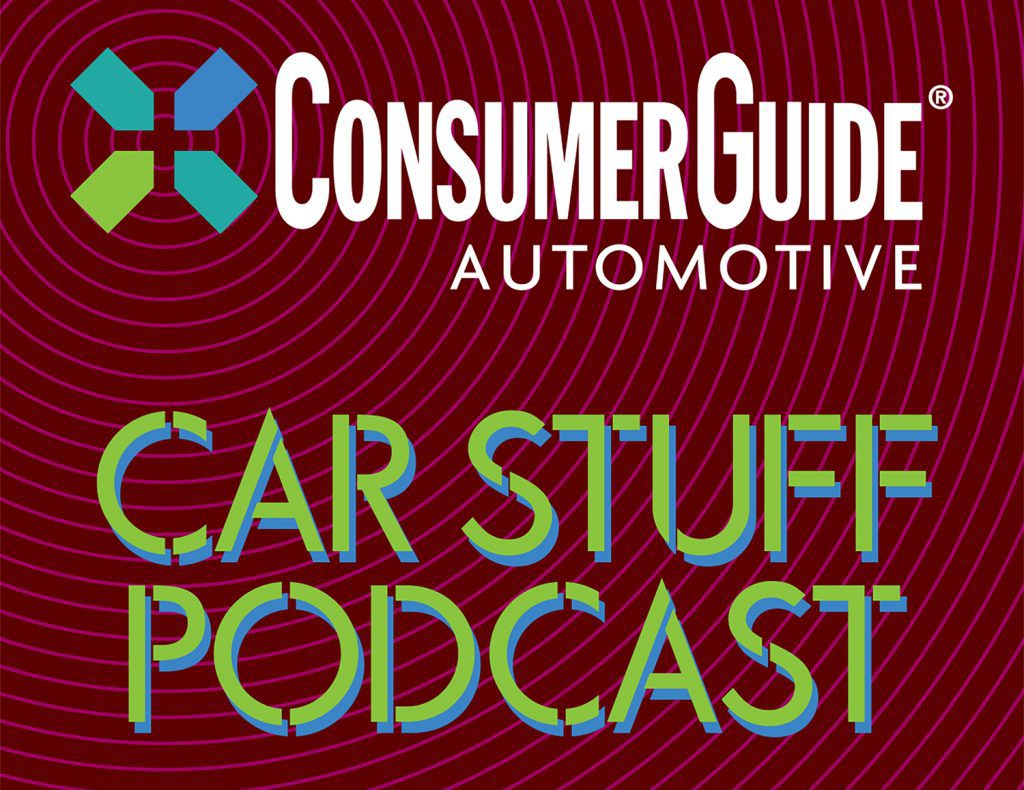 Whether you drive a car, need a car, or just occasionally bum a ride with friends, you've come to the right place. Join the editors of Consumer Guide Automotive as they break down everything that's going on in the auto world. New-car reviews, shopping tips, driving green, electric cars, classic cars, and plenty of great guests. This is the Consumer Guide Car Stuff Podcast.
Episode: 71
Broadcast date: March 7, 2021
Guest: Anthony Novak
Toyota Hybrid Strategy, 2022 Kia Carnival
Host Tom Appel and co-hosts Jill Ciminillo and Damon Bell kick off the show by discussing the recently unveiled 2022 Kia Carnival "Multi-Purpose Vehicle" (don't call it a minivan). Anthony Novak, Toyota Brand and Growth Audiences Marketing Manager, joins us to talk about Toyota's marketing strategies and the expanding role of hybrids in the brand's model lineup.  Tom has a "where is it made?" quiz on new vehicles for Damon and Jill, and Damon runs down the latest articles on the Consumer Guide Daily Drive blog–including a Test Drive review of the new Land Rover Defender 110 SUV.
The Consumer Guide Car Stuff Podcast is broadcast every Sunday on Chicago's WCPT AM 820 at 1:00 PM CST.
Discussed this week:
Test Drive: 2021 Toyota Venza XLE
First Spin: 2021 Toyota Sienna
Test Drive: 2020 Land Rover Defender 110 SE
Mail-Truck Mainstay: What Was The Grumman LLV?
Classic Brochure: The First Car Phone
Follow the crew:
Tom on the radio:

The Crew
Toyota Hybrid Strategy
Consumer Guide Car Stuff Podcast, Episode 57; 2021 Consumer Guide Best Buys
Toyota Hybrid Strategy