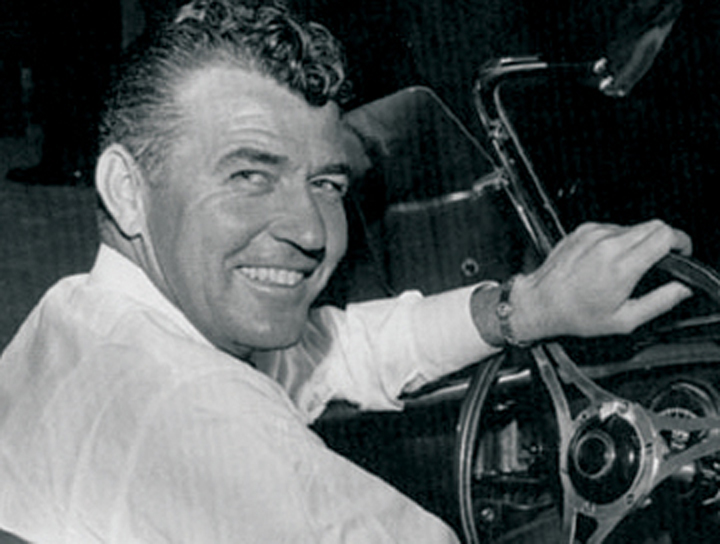 Whether racing on the circuits of Europe or designing exciting cars for Main Street, USA, Carroll Shelby, who died Thursday at age 89, left an indelible mark on the automotive world.
Born in Leesburg, Texas, on January 11, 1923, Mr. Shelby's post-World War II plans were to enter the poultry business, but after disease wiped out his chickens, a friend invited him to try racing. By the late '50s he was among the world's elite drivers and teamed with Ray Salvadori to win the 24 Hours of Le Mans in 1959 at the wheel of an Aston Martin.
Photo Feature: 1970 Shelby GT-500
In the early '60s, with his racing career cut short by illness, Mr. Shelby opened a performance-driving school in California. He next devised a plan to build a sports car that mated the two-seat roadster chassis of the British A.C. with a small-block American Ford V8 engine. The Shelby Cobra was born, and with the adoption of a 427-cid Ford engine later in the decade, he had created an enduring icon that won races and stirred the passions of enthusiasts and collectors.
To this day the hottest-performing Ford Mustangs bear a cobra logo and the name Shelby, a salute to his work turning the first "pony car" into a potent street and track machine, beginning in 1965. When Ford elected to back Mustang entries in the Sports Car Club of America's Trans-Am series, it turned to Mr. Shelby to prepare the cars. His association with Ford extended to preparing the Ferrari-beating GT-40 for competition.
Entrepreneurial "Ol' Shel" would be involved with a number of business ventures (even non-drivers may have used his chili seasoning, for instance), but remained attached to the automotive sphere. He worked on projects with both Chrysler—most notably consulting on the development of the Cobra-inspired Dodge Viper—and General Motors. His Shelby American company in Las Vegas continues to make parts, modify high-performance Mustangs, and produce "continuations" of the legendary Shelby Cobras.
Mr. Shelby died at Baylor Hospital in Dallas. The cause of death was not disclosed. He had a long history of heart-related illness and received a heart transplant in 1990 and a kidney transplant in 1996.
The Day We Shared Bowls of Chili With Carroll Shelby
Carroll Shelby Obit