What price, performance? That's the question sporty-car shoppers were forced to ask themselves when considering the purchase of a 1987 Dodge Daytona. And by price, I'm not talking about money.
For 1987, the rakish Daytona received a significant freshening. The update included a much smoother front and rear fascia treatment, along with a move to hidden headlamps. There was also a new topline engine: The Turbo II.
The Turbo II powerplant was an evolution of the "Turbo I" overhead-cam, 2.2-liter turbocharged four. The Turbo II boasted a healthy 174 horsepower—28 more than the Turbo I. The added power came by way of a higher-boost turbocharger, unique Mahle pistons, and an intercooler.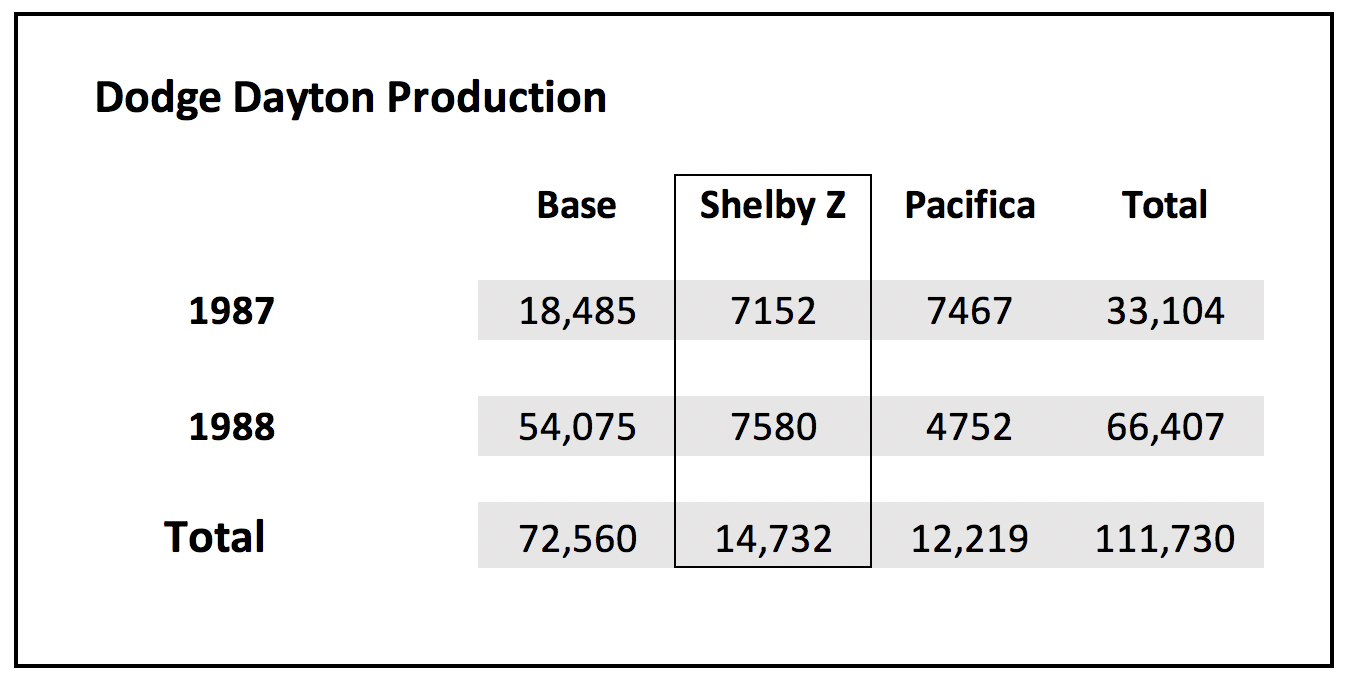 The Turbo II engine was available only in the new Shelby Z trim level, and offered only with a 5-speed manual transmission. The model lineup also included a base Daytona and a spiffy topline Pacifica. The base model came standard with a naturally aspirated 2.5-liter four or optional Turbo I. The Pacifica came only with the Turbo I.
Period reviews of the Shelby Z consistently put its 0-60-mph performance at around 7.5 seconds—nearly as quick as contemporary V8-powered coupes such as the Chevrolet Camaro and Ford Mustang. That figure was also about a full second quicker than Daytonas powered by the Turbo I. Handling was competitive, too, thanks to the Shelby's thicker front anti-roll bar, stiffer springs, and larger wheels and tires than other Daytona variants.
As for the price of that performance, the Turbo II was widely rebuked for being coarser in operation than the already maligned Turbo I.  Period reviews decried not only the engine's rough nature, but the 5-speed transmission's balkiness, and the car's bone-crushing ride quality.
Further, Automobile magazine noted that the Shelby Z produced "the kind of torque steer that demanded Dolph Lundgren­-quality forearms to control." You can read Consumer Guide's comments on the Z's dearth of refinement below.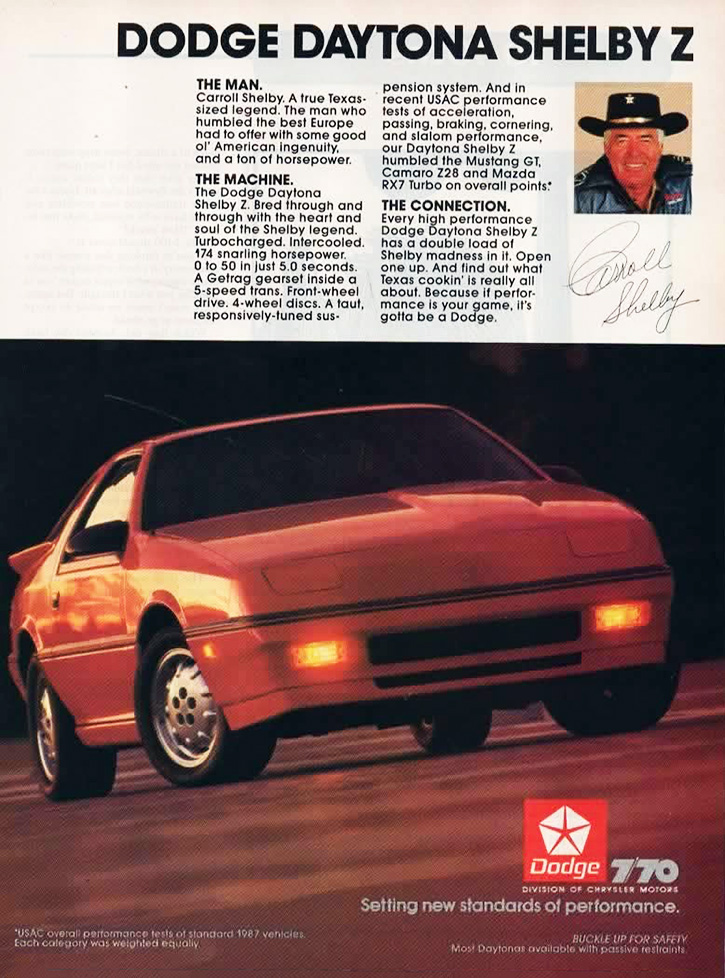 Though almost $1000 less expensive than similarly quick Camaros and Mustangs, the Shelby Z proved unpopular. No doubt the car's generally unpleasant nature played a role in turning away customers. Even with a solid price advantage, the smooth, refined torque available from the V8 engines offered in the Camaro and Mustang proved far more compelling to sporty-car shoppers.
Value was another issue. Though the Shelby Z's low starting price may have proved tempting, a well-equipped example could easily top $17,000. Plus, opting for the available 3-speed automatic transmission meant downgrading to the more pedestrian Turbo I engine.
All told, about 15,000 Daytona Shelby Zs were sold, roughly half of which were 1987 examples. The Shelby Z was dropped from the Daytona lineup after that.
Review Flashback! 1987 Chevrolet Monte Carlo SS
1987 Dodge Daytona Shelby Z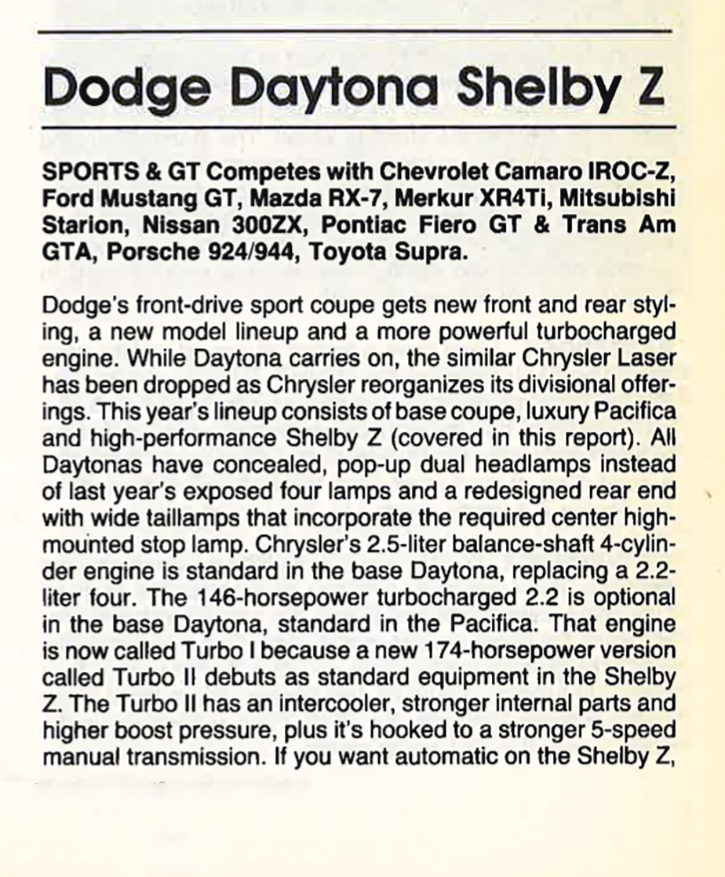 The Affordable Sporty Coupes of 1981

Consumer Guide Tests the Affordable Sporty Coupes of 1985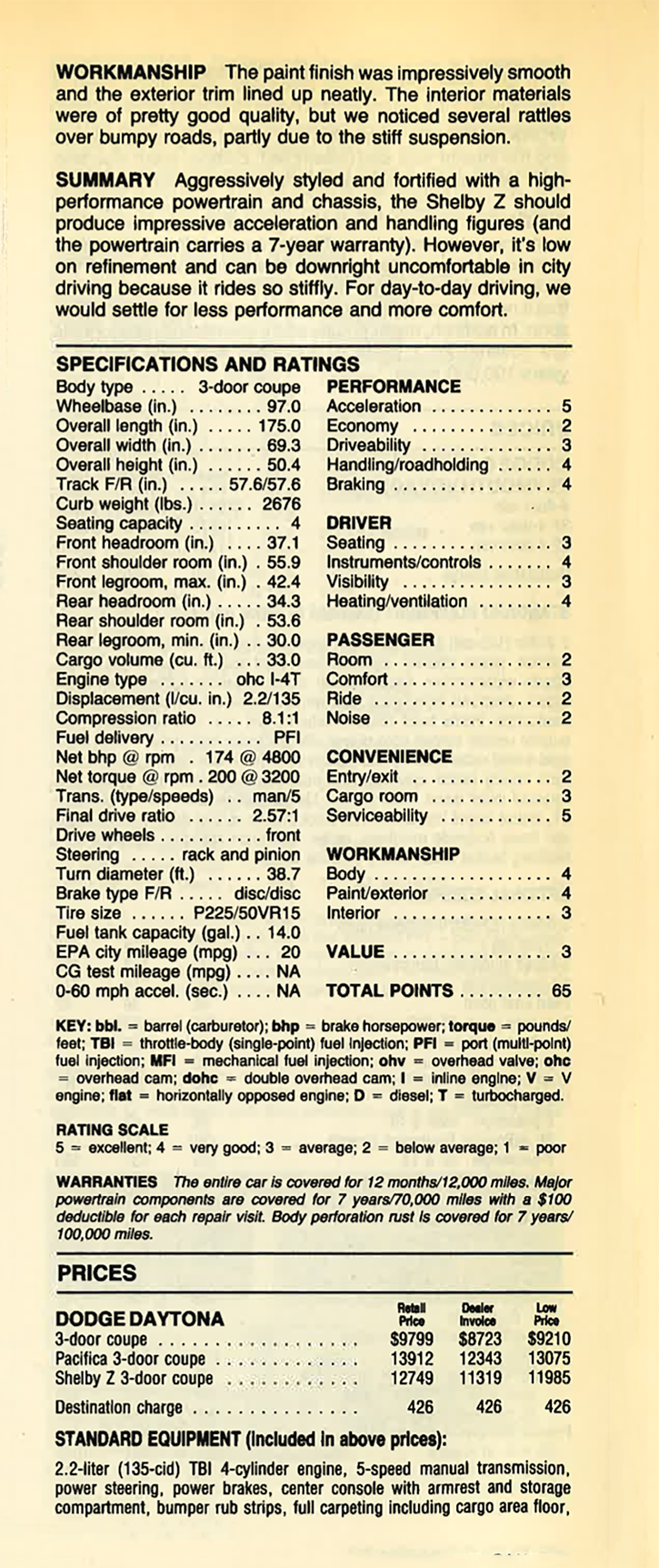 Model-Year Madness! 15 Sporty Car Ads from 1984

The Cars of The Rockford Files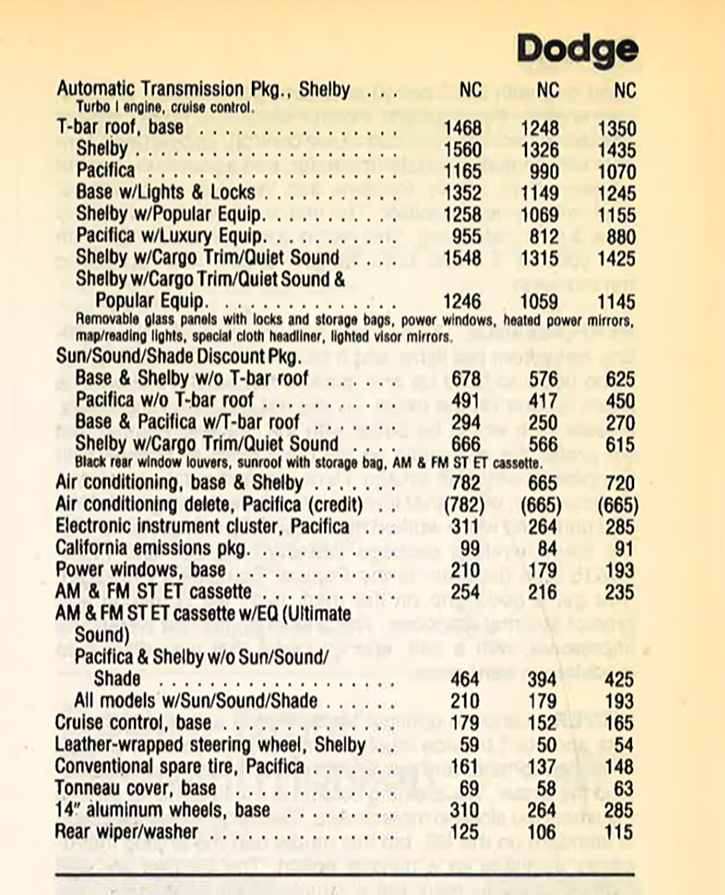 5 Coolest Concept Cars of the 60s
Dodge Daytona Shelby Z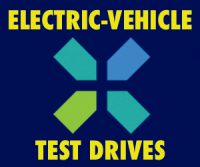 Auto Shows
Steve & Johnnie's Road Tests