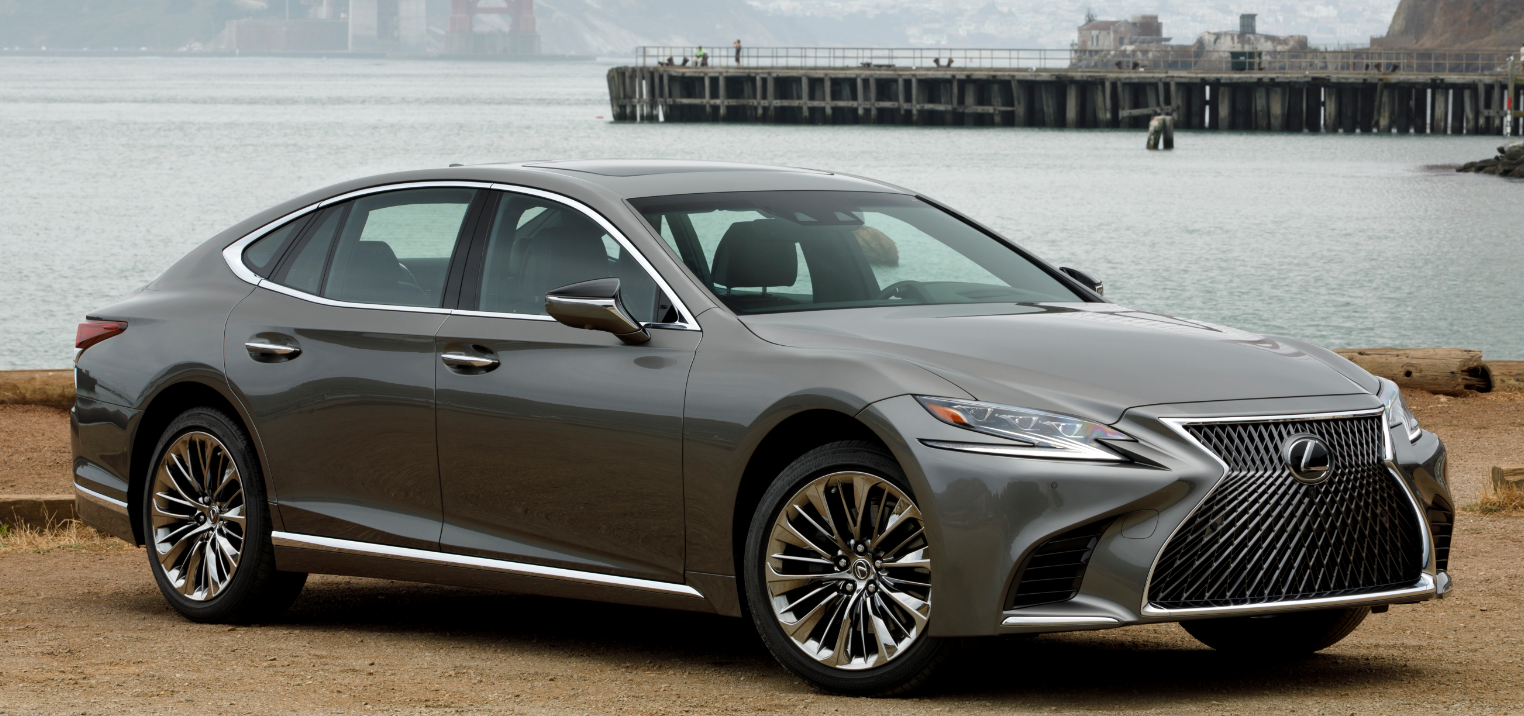 Few cars have made a stronger entrance than the Lexus LS 400. Introduced for 1990 as the make's debut into the U.S. market, this luxury offshoot of plebeian Toyota immediately set the premium-sedan segment on its ear.
In its first full model year, the LS 400 sold nearly 43,000 copies. To put that into perspective, that same year, sales of the rival Mercedes-Benz S-Class — pretty much the standard by which other luxury cars were measured — dropped from roughly 26,000 to about 18,000.
That turned out to be the LS's peak, however. Over the four generations since, sales have rarely topped 30,000 units, and for 2016, they were down to just 5514. Oh, how the mighty have fallen.
But Lexus hopes to regain some of that past glory (or at least, past sales volume) with a redesigned fifth generation due to go on sale next February as a 2018 model carrying the LS 500 designation.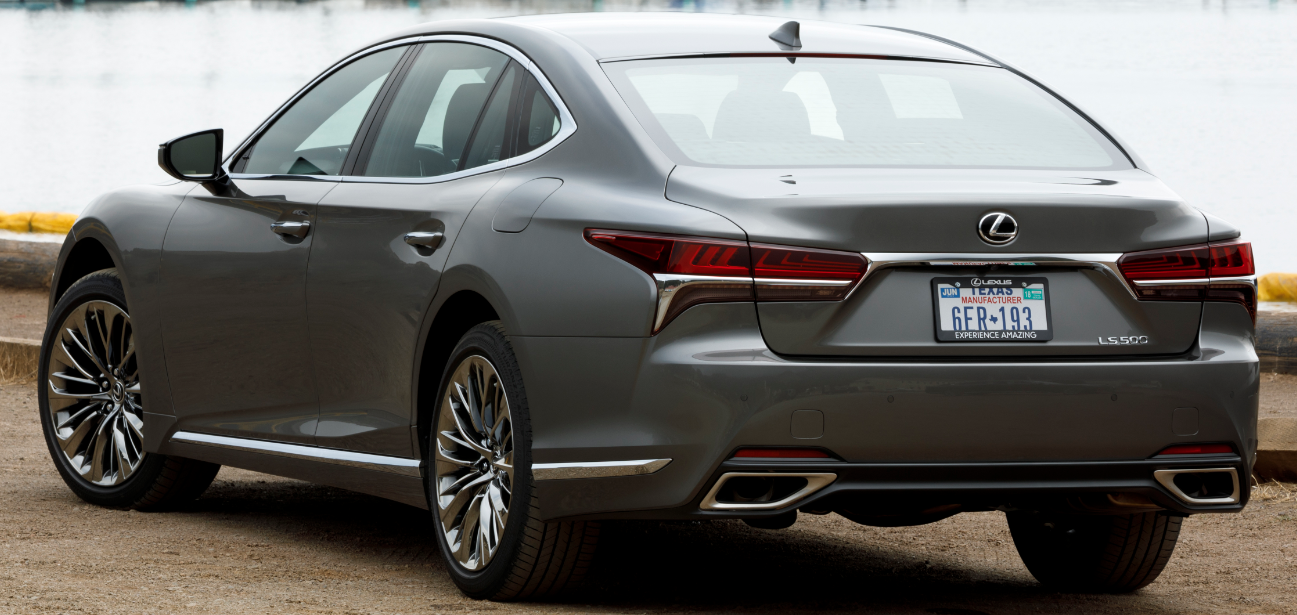 Actually, not just "LS 500." Because joining the base car will be a hybrid version called the LS 500h, along with a sport-themed model called the LS 500 F Sport. All are built on a new platform that stretches the wheelbase by 1.3 inches and overall length by 2.1 inches over the previous long-wheelbase version, which itself was five inches longer than the base model. All offer a host of new features and, save for the rear-drive-only F Sport, are offered with RWD or AWD.
Test Drive: 2016 Jaguar XJL supercharged
In addition to fresh styling inside and out, the LS carries new powertrains. Under the hood of the LS 500 and its sportier LS 500 F Sport sibling lies a 3.5-liter twin turbo V6 rated at 416 horsepower (the outgoing LS 460 had a 4.6-liter V8 producing 386 horsepower) mated to a 10-speed automatic transmission. The LS 500h hybrid pairs a non-turbo version of the V6 with two electric motors to produce a total of 354 horsepower, and they're backed by an unusual transmission comprised of a combination CVT and conventional 4-speed automatic. (Thus — following the annoying trend of some German makes — the "500" designation is absolutely meaningless.) The gas model is EPA rated at 19 mpg city/29 highway/23 combined with rear-wheel drive, 18/27/21 with all-wheel drive; the hybrid comes in at 25/33/28 with RWD, 23/31/26 with AWD.
Test Drive: 2017 BMW 740e X-Drive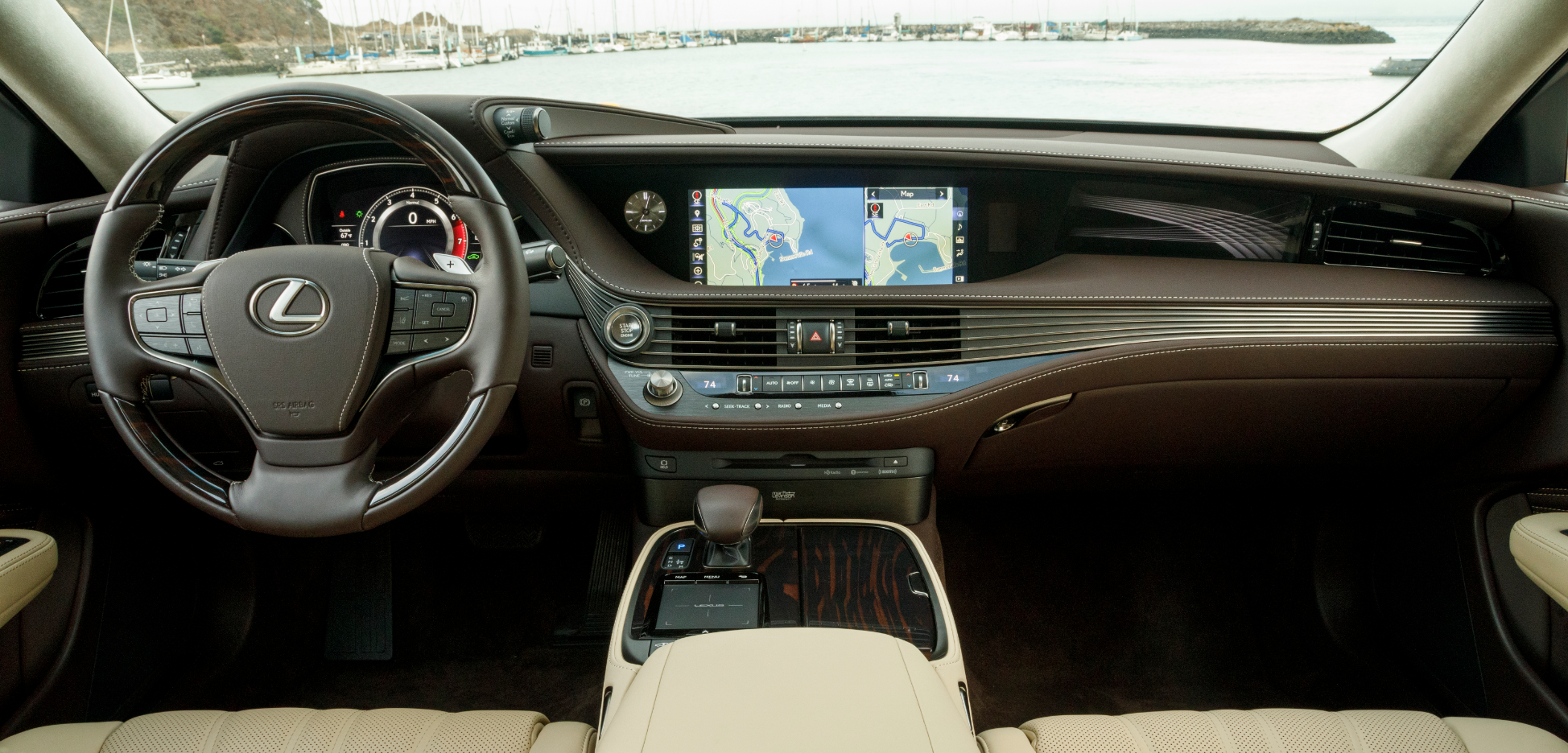 While an adaptive suspension is standard (offering Normal, Sport S, and Sport S+ modes), optional is an air suspension that can alter ride height by a couple inches or so, and automatically raises the car when getting in or out to ease the process. On the F Sport, you can get a performance package that adds variable gear-ratio steering, active rear steering, and active stabilizer bars that help maintain a flat cornering attitude in fast turns.
Test Drive: 2015 Infiniti Q70L 3.7
As might be expected, all the usual high-end safety features are standard; less usual are some of the options offered. These include pedestrian detection and alert with brake and steering intervention (if the car "sees" a pedestrian, warns you about it, and feels you aren't doing enough to avoid a collision, it will first apply the brakes and then — if necessary — help steer around them), Lane Trace Assist (a step up from Lane Keep Assist, as if it can't detect stripes on the road — which LKA needs to be able to function — it will follow the car in front), front cross-traffic alert, rear cross-traffic alert with automatic braking, and Road Sign Assist, which reads stop, speed limit, and yield signs and displays them on a screen.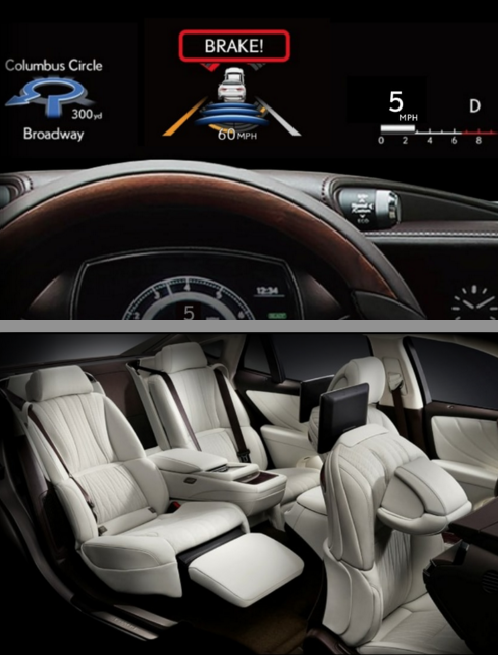 Several other features offered are also unusual. Optional is a head-up display that — at a whopping 24 inches — Lexus claims is the largest offered in the world. A 28-way power driver seat is available (which includes side bolsters that fold flat to ease egress), as are front and rear seats that can be fitted with air bladders to provide a massage function. An Executive Package brings a limo-like experience to the lucky passenger calling dibs on the right rear seat, which not only reclines, but has an ottoman that can be extended to support your legs, while the front seat ahead can be moved far forward to provide true stretch-out room. And what "limo-like" experience would be complete without the included Shiatsu massage? Standard on the LS is Lexus Enform telematics, which includes elements such as emergency and roadside assistance, maintenance notifications, remote start and door lock/unlock, vehicle finder, and dynamic navigation updates.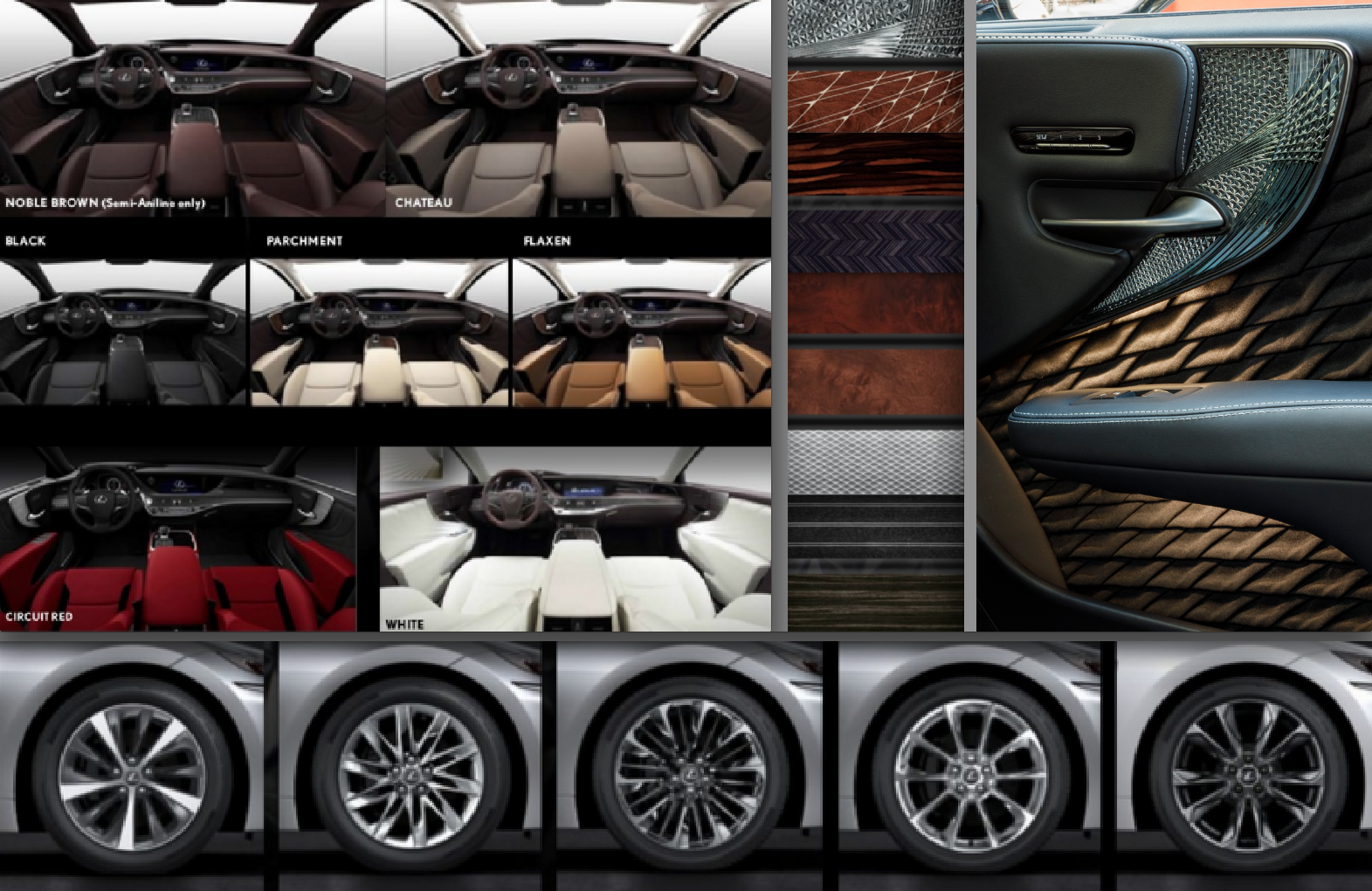 How does it all work? Well, the LS (at least, in non-F Sport form) has long been known for its ability to isolate occupants from both noise and road irregularities. And though our preview route mainly utilized the smooth, twisting asphalt surrounding San Francisco, it seems that's still the case. But those same twists also showed a surprisingly agile side to the LS — even in non F Sport models — at least if you move the mode setting from Normal to Sport S or Sport S+ (adjustable through a handy knob on the side of the instrument panel), which noticeably firms the suspension and steering feel. As might be expected, F Sport models come off as even sportier.
While the new twin-turbo V6 puts out substantially more power than the V8 it replaces — and takes the LS from 0-60 much more quickly as well (Lexus says in a very impressive 4.6 seconds) — it doesn't have quite the full-throttle, off-the-line snap of a V8. And while the new 10-speed automatic probably helps during the 0-60 dash — not to mention with fuel economy — we found it wasn't as quick to kick down to a lower gear when the throttle was prodded as was the old 8-speed. Oddly, the hybrid version — though offering less power on paper (and what Lexus says is "just" a 5.1-second 0-60 time) — actually feels more responsive in most situations, including when flooring the throttle from a stop or from speed.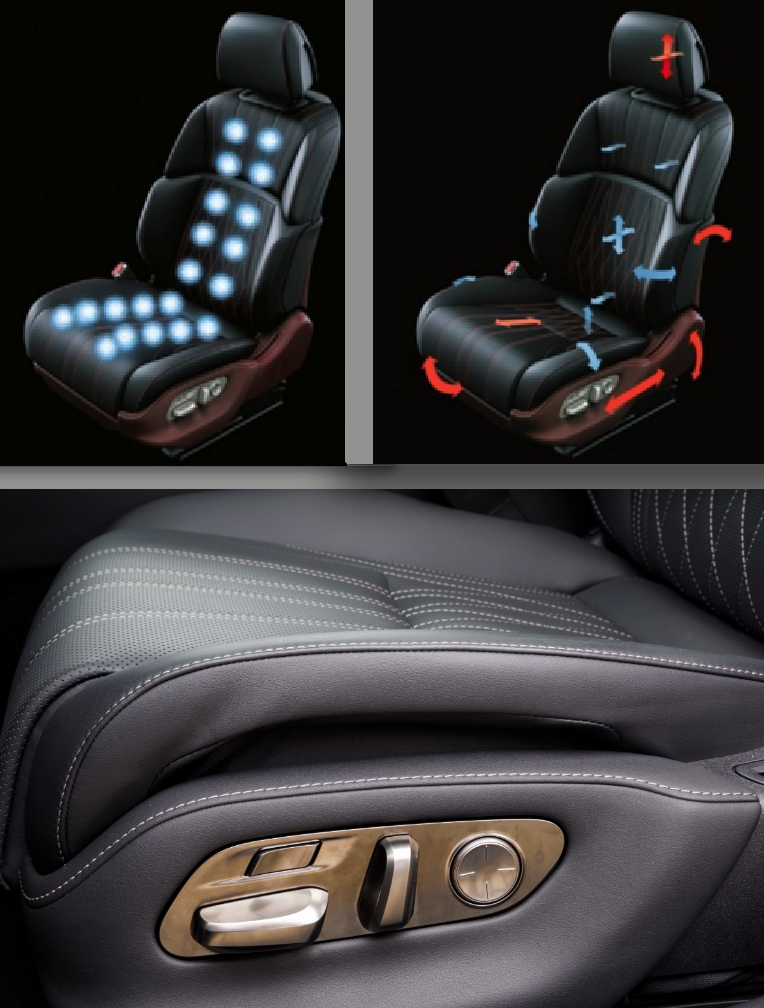 Climb inside the LS, and you'll find good all-around visibility (aided by lots of cameras), a decent amount of cabin storage space (highlighted by a large console box with Aux/12-volt/USB plugs and a handy left-side dash bin), and the expected quality materials, available in a vast selection of color and trim choices. Front headroom and legroom are "good" rather than "great," while in back, legroom is ample but headroom might get tight for those over 6-feet tall, and a massive center tunnel intrudes on a center passenger's foot space.
Test Drive: 2016 Cadillac CT6 Luxury
The LS carries on the Lexus tradition of having one of the more complex infotainment systems out there. The dashboard screen is not a touchscreen; rather, you move a cursor around its surface via a small console-mounted touchpad, which makes many seemingly simple and common functions overly tedious to execute, including some for the climate system. While most high-end vehicles with lots of features suffer similarly, we find those with dashboard touchscreens to be less cumbersome. And that leads us to some other negatives.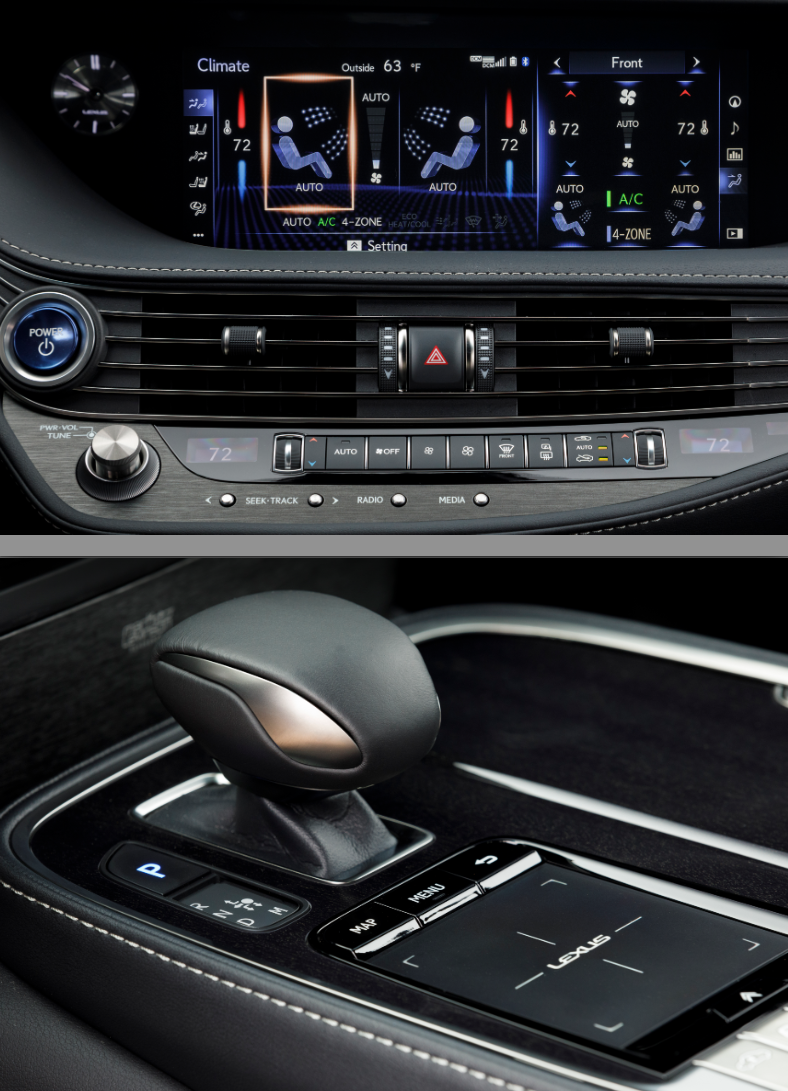 Oddly, the LS does not offer Apple CarPlay or Android Auto. Though the trunk is reasonably large and has a foot-activated power trunklid as standard, it offers very little underfloor storage space, the sickle-shaped trunklid hinges — though covered — intrude on cargo space, and notably, the rear seat backs don't fold to expand the cargo area.
Unless you're aware of the LS's recent … uh … "exclusivity," it might be surprising to hear that Lexus only intends to sell about 12,000 of its flagship sedans a year, with prices expected to start at about $75,000. But while that's just a fraction of its peak volumes, it's a huge jump from current levels, and especially if outfitted with some of the LS's optional high-end features, those buyers will be enjoying some very special treatment.