By Don Sikora II
The Tucson is the best-selling Hyundai vehicle worldwide, and the most popular Hyundai SUV here in the United States. For 2022, it's been redesigned with eye-catching new styling, several new features, and, for the first time, available hybrid and plug-in-hybrid powertrains.
The 2022 Tucson inaugurates the fourth generation of Hyundai's mainstream compact SUV. It plays in a very competitive class that includes the Honda CR-V, Mazda CX-5, Nissan Rogue, and Subaru Forester (all of which are Consumer Guide Best Buys), as well as big-name competitors such as the Chevrolet Equinox, Ford Escape, Jeep Cherokee, and Toyota RAV4.
Compared to the 2021 model, the new Tucson is 6.1 inches longer overall on a 3.4-inch-longer wheelbase; height and width are up by about a half inch. The larger platform bumps up passenger volume by about 6 percent and cargo volume by about 25 percent compared to the previous-generation model. The American-market Tucson will be built at Hyundai plants in Alabama and South Korea.
First Spin: 2021 Buick Envision
The fresh bodywork sports several bold styling touches that give the new Tucson a unique look that stands out. On the road, we think the memorable visual signature created by the bright white daytime running lights works particularly well. Our eyes were also drawn to the fender bulges and their interesting visual contrasts with the surrounding bodywork. The rear window wiper is mounted at the top of the glass, hidden under the roof spoiler. This arrangement not only looks cleaner than the traditional placement in the open at the bottom of the glass, but it also helps keep the wiper blade clean in winter and protected in automated car washes.
First Spin: 2021 Mazda CX-30 2.5 Turbo
All 2022 Tucson models come standard with driver attention warning, forward collision avoidance assist, lane keep assist, high beam assist, intelligent speed limit assist, rear occupant alert, automatic on-and-off LED headlamps, and wireless Apple Car Play/ Android Auto connectivity. Additional safety features are available, including blind spot collision avoidance, rear cross-traffic collision avoidance, safe-exit warning, parking sensors, blind-spot view monitor, parking collision avoidance assist, highway driving assist, and ultrasonic rear occupant alert. This last item uses sensors to detect movement from children or pets in the rear seat after the driver has exited the vehicle. If movement is detected, the vehicle's horn sounds and the Blue Link connected-car system sends a message to the driver's smartphone.
Quick Spin: 2021 Toyota Venza Limited
Except for the base SE, all Tucsons include keyless entry and push-button starting. Hyundai's Digital Key smartphone app is available on higher trim levels. In addition to allowing the car to be locked/unlocked and driven without the physical key fob, the app will allow you to grant friends or family members limited access to certain functions. For example, parents can set up the Digital Key to let their child unlock and lock the car via the child's own smartphone, but not start the engine. A new feature for Digital Key is remote parking, which allows you to park the vehicle in very tight spaces while standing outside of the vehicle, using your phone as a remote control to slowly move the vehicle into the parking spot. We didn't get to try this feature, and don't know how often you'd use it, but it's an interesting addition nonetheless. Other available features include heated and ventilated front seats, heated rear seats, heated steering wheel, heated side mirrors, adaptive cruise control with stop-and-go functionality, LED taillights, a conventional or panoramic sunroof, wireless device charging, and a surround-view camera. Also available is a hands-free power liftgate with an auto-open feature—stand at the back of the locked vehicle with the key fob on your person, and after a few seconds the liftgate beeps and powers open automatically.
The sportier-looking Tucson N-Line wears unique exterior styling that includes model-specific designs for the grille, rear spoiler, and 19-inch alloy wheels, along with unique front and rear fasciae. Also added are black headlight bezels and side mirror housings, N-Line badging, and specific interior touches such as red accent trim.
Quick Spin: 2020 Mazda CX-5 Signature
Non-hybrid Tucsons are powered by a naturally aspirated 2.5-liter 4-cylinder paired with an 8-speed automatic transmission. This "Smartstream" engine combines port and direct fuel injection and is rated at 187 horsepower and 178 lb-ft of torque. EPA-estimated fuel economy is 26 mpg city/33 highway/29 combined with front-wheel drive and 24/29/26 with all-wheel drive. The 2.5 engine essentially matches the previous-generation Tucson's optional 2.4-liter 4-cylinder, which had similar power ratings of 181 horsepower and 175 lb-ft of torque, but EPA fuel-economy numbers that were 3-4 mpg lower.
The 2.5-liter-powered Tucson is offered in four different trim levels: base SE ($24,950), popular SEL ($26,500), sporty N-Line ($30,600), and top-line Limited ($34,700). Prices shown are for front-drive models; all-wheel drive on any trim level adds $1400, and the destination fee tacks on another $1185.
The Tucson Hybrid pairs a 1.6-liter turbocharged 4-cylinder with a 44.2 kW (59 horsepower) electric motor and a 1.49 kWh battery pack, for a combined output of 226 horsepower and 258 lb-ft of torque. The hybrid powertrain is paired with a 6-speed automatic transmission and standard all-wheel drive. Tucson Hybrids come in three trim levels: entry-level Blue ($29,050), SEL Convenience ($31,650), and top-line Limited ($37,350). (Add $1185 for destination on all.) The Blue model is roughly equivalent to the 2.5-powered SEL in overall content, and it ekes out slightly better EPA ratings that its more lavishly equipped hybrid siblings: 38 mpg city/38 highway/38 combined, versus 36/37/37 for the SEL Convenience and Limited hybrid models.
Test Drive: 2021 Toyota RAV4 Prime SE
A plug-in hybrid model is slated to join the Tucson lineup this summer; like the regular Tucson hybrid, its gas engine is a 1.6-liter turbo four and all-wheel drive is standard. However, the plug-in Tucson's electric motor is a 66.9 kW (90 horsepower) unit, and Its battery pack is much larger—a 13.8 KWh unit that can be fully charged on a Level 2 charger in approximately 1 hour and 40 minutes. Hyundai estimates the Tucson plug-in hybrid will achieve a combined output of 261 horsepower, a pure-electric driving range of 32 miles, and a fuel economy rating of at least 70 MPGe.
We didn't get the chance to drive a plug-in-hybrid Tucson yet, but we did get seat time in both gas-engine and regular-hybrid Tucsons. Our preview drives were, appropriately enough, around Tucson, Arizona, where we covered a combination of urban streets and rural two-lane highways. We drove a 2.5-liter-powered Limited with the optional all-wheel drive and an as-tested price of $37,454. The 2.5's power is adequate overall, and its throttle response is fine from a stop. The transmission shifts very smoothly, though it seems tuned to shift into the highest gear possible as soon as it can. This certainly helps optimize the Tucson's gas mileage, but when we wanted more power for passing or merging, there was a noticeable lag from when we pressed the gas pedal until the transmission downshifted for more power. Limited models get a push-button gear selector instead of a traditional shift lever, but are also equipped with steering-wheel-mounted paddle shifters. We found that using the paddle shifters to downshift manually was quicker than waiting for the transmission to downshift itself.
Test Drive: 2020 Toyota RAV4 TRD Off Road
We also drove a Limited Hybrid (with an as-tested price of $38,704) on the same type of roads as the 2.5-liter model. We liked the Hybrid powertrain better—its throttle response is excellent, and it feels noticeably livelier all-around. The Hybrid will readily stay in "EV" electric-only mode, and there is an easy-to-read bar graph that shows how much charge is left in the battery. The transitions between electric-only and gas-electric hybrid running are almost imperceptible; it's easiest to determine which mode you're in by looking at the instrument cluster to see if the EV indicator light is on or off. The Hybrid's 6-speed automatic is very well behaved too, with commendably smooth shifts.
The 2.5 Tucson's available all-wheel drive has active control of the torque split between the front and rear wheels, and is capable of a 50:50 front/rear spilt. The driver can choose between Normal, Sport, Smart, and Snow modes. Our drive of the 2.5-liter Limited included nearly 30 miles of challenging (not to mention very dusty) gravel roads. With the all-wheel drive in its default mode, we were impressed by how sure-footed Tucson felt on the rough and narrow gravel trails—even when our speeds topped out around 40 mph. And in these conditions, we had no quibbles with throttle control.
Test Drive: 2020 Jeep Cherokee Limited
Tucson's interior is airy, especially in the available light-gray color scheme. This 6'2" tester had generous room all around, even with the seat set high under the Limited's panoramic sunroof. Door panels are deeply "scooped out" for added elbow room. The driver's seat was very comfortable, and the ventilation feature was appreciated. Both of our test Tucsons had the 10.25-inch digital instrument cluster and 10.25-inch navigation display. Count Hyundai among the automakers that seem to be inspired by tablets and personal electronic devices—the Tucson's iPad-esque rectangular instrument cluster is out in the open rather than under a hood that projects toward you from the dashboard. The graphics on both the gauge cluster and infotainment screen are very sharp and clear, and we noted no problems viewing them while wearing polarized sunglasses.
The Tucson's controls are logically laid out, but numerous enough to require familiarization. Most are capacitive touch-sensitive "virtual" buttons; these worked well and were responsive, but we still prefer old-school physical buttons are knobs for their tactile feel and ease of use while driving. The strip of controls at the leading edge of the center console are physical buttons, but they are somewhat inconveniently positioned so they are pointed away from the driver. We found these buttons surprisingly difficult to decipher, and that was even more challenging while wearing sunglasses. Another quibble: the top of the door panel had a vaguely squared edge and was a very narrow, not-particularly-friendly place to rest your elbow.
Quick Spin: 2020 Subaru Outback Touring XT
From the driver's seat, the dashboard and cowl are nice and low, and generally the view out is quite good. Limited models include rear-facing blind-spot cameras that are activated when you use the turn signals. These automatically display on the left or right sides of the instrument cluster and are extremely handy when merging or changing lanes.
The steering wheel sports several buttons and toggle switches to control various features, including the cruise control and radio—some of these controls are multifunction and take a bit of study to understand. Limiteds and N-Lines come standard with a leather-wrapped steering wheel, but the rim areas between the spokes aren't included—those are trimmed in hard plastic.
Rear-seat room is generous enough that your tester could sit behind himself without his legs hitting the back of the driver's seat. The rear cargo area boasts a helpfully low load floor and easily accessible underfloor storage, and the cargo capacity itself is among the best in the compact SUV class: almost 39 cubic feet behind the rear seats and almost 75 cu. ft. with the 60/40-split rear seat backs folded. And, those seat backs can be folded while standing at the rear of the vehicle by using the handy remote-release latches built into the cargo area's side panels.
Overall interior appearance is very good, with seemingly sturdy-looking but not especially luxurious feeling materials. We liked the low-gloss plastics and leather trim, along with the tasteful texturing. The headliner is a nice woven fabric that recalls the look of the piqué material used for Lacoste polo shirts. We also liked the dark trim band that runs horizontally across the dash and appears to be made of a gauzy fabric.
Our on-road drives were pretty standard fare, but still Tucson impressed for a smooth, settled ride and confident handling. However, we'll withhold final judgement on ride quality until we can test a Tucson on the winter-ravaged roads back home in our suburban-Chicago environs. The 19-inch Michelins do a good job of communicating the road surface, but don't kick up too much racket. The cabin itself is pleasingly quiet overall, and we only noticed a bit of wind noise at highway speeds.
Overall our first impressions of the 2022 Hyundai Tucson are good, and our complaints minor. Perhaps most importantly, we think the Tucson will prove quite practical day-to-day. Our choice between the two AWD Limited models we tested would be the Hybrid. It's a smooth operator and we appreciated its extra power, especially considering the price difference at the top-of-the-line is only about $1250. That price spread is wider at lower trim levels, but even so, the Hybrid may be the most compelling 2022 Tucson.
Real-World Walk-around: 2021 Nissan Rogue
Listen to the very entertaining Consumer Guide Car Stuff Podcast
2022 Hyundai Tucson Gallery
(Click below for enlarged images)
Consumer Guide Car Stuff Podcast, Episode 57; 2021 Consumer Guide Best Buys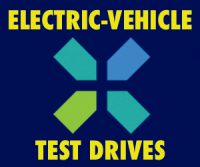 Auto Shows
Steve & Johnnie's Road Tests