Note: The following story was excerpted from the June 2000 issue of Collectible Automobile magazine.
Throughout his professional life, Carlo Abarth (1908-1979) won acclaim for wringing great amounts of performance from cars with tiny engines. On occasion, these were cars of his own design. More often than not, though, his shops in Turin, Italy, founded in 1949, turned out vigorous vehicles that took as their starting points other manufacturers' products.
More Collectible Automobile Photo Features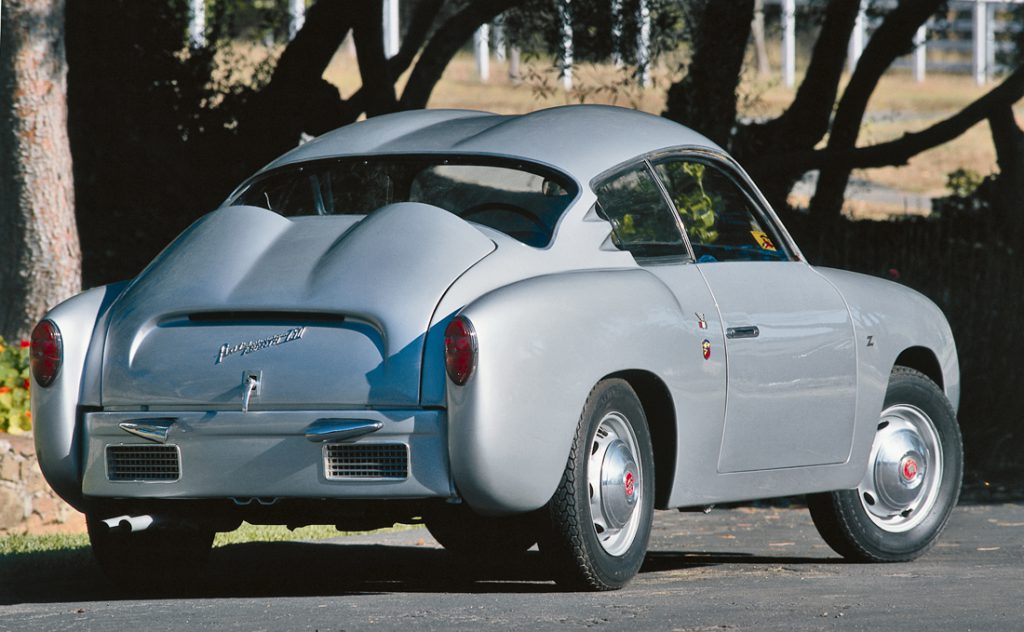 Abarth's closest—and most famous—collaboration was with Fiat, Italy's car-making colossus, also located in Turin. (When in 1971 Abarth and a partner sold their business—which also produced engine conversion kits and performance exhaust systems—Fiat was the buyer. Abarth stayed on for several years as director of racing and testing before returning to his native Austria.) The restored car on these pages, owned by Classic Showcase of San Marcos, California, is one of the fruits of the Abarth-Fiat alliance. It was one of several successful variations Abarth & Co. was able to make out of the popular rear-engine Fiat 600 sedan.
Photo Feature: 1963 Volkswagen Type 34 Karmann-Ghia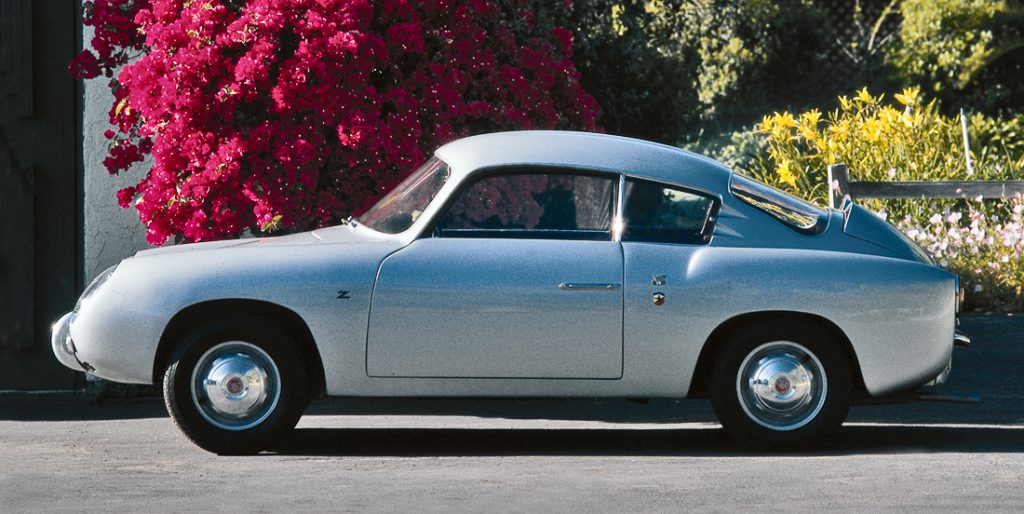 In 1956, Abarth began offering a 750 derivation of the little rounded Fiat. The 600 cc four-cylinder engine was bored and stroked to 747 cc (rounded off in print to 750), and given other improvements. Output nearly doubled to 41.5 bhp.
Externally, these Fiat Abarth 750 sedans looked almost identical to their mass-produced cousins. The next step for Abarth was to offer special-bodied versions of the 750. For this, he turned to the Milan coachbuilder Zagato. The result was an aerodynamic aluminum-bodied coupe so low that it was deemed necessary to press bulges in the roof over the seats in order to gain a little precious head room. The feature led to the nickname that would identify this most famous—and prolific—of Abarths: "double bubble."
Photo Feature: 1967 BMW 2000C Hardtop Coupe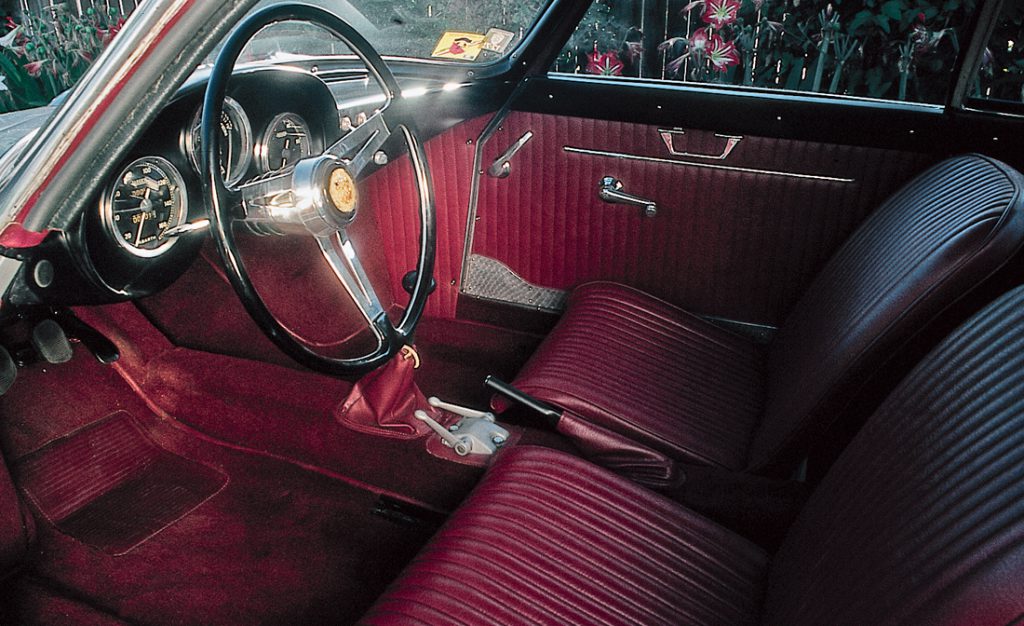 The Zagato coupe was so low because it had to look sporty on the same tiny 78.7-inch-wheelbase unibody platform (and all-independent suspension with rear swing axles) used on the stock Fiat 600. The 750 Zagato stood 8.1 inches lower than a 600-based 750 sedan, and was 1.5 inches shorter. The coupe was lighter, too. The twin-hump theme was continued on the decklid for air intakes. Up front, little vertical nerf bumpers provided limited protection for the delicate bodywork. Between the glass-covered headlamps sat the Abarth badge, with its depiction of Scorpio, the forceful astrological sign under which Carlo Abarth had been born.
Photo Feature: 1959 Goggomobil Dart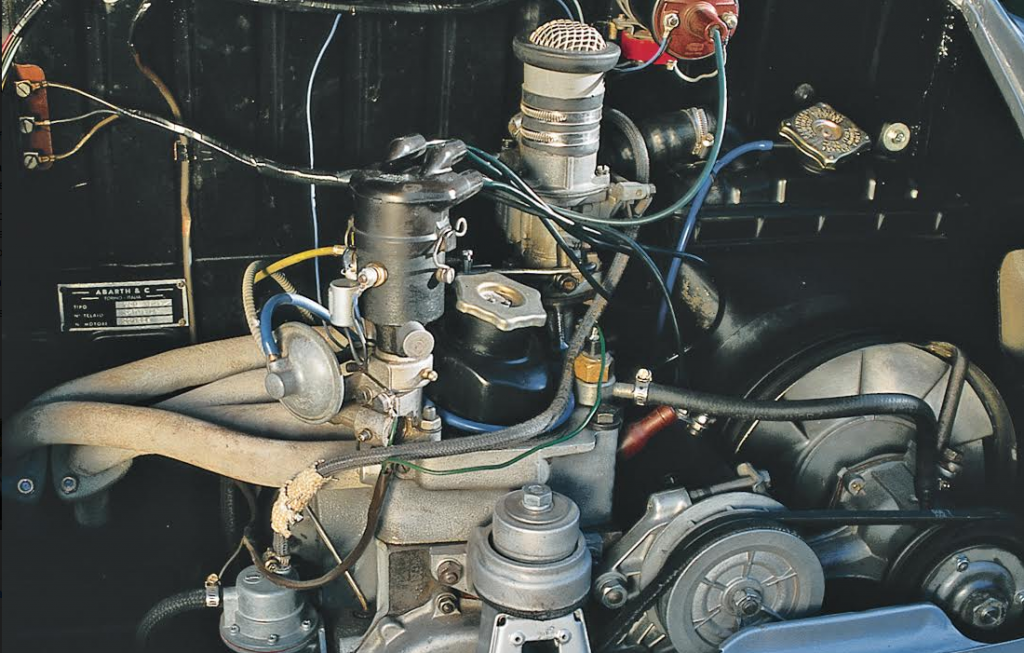 With a 9.8:1 compression ratio and Abarth-designed exhaust, a standard 750 Zagato made 43 bhp. It could reach 60 mph in 17.3 seconds and topped out at about 90 mph. The transmission was a four-speed with a strengthened clutch. 
Sports-minded Americans could buy a 750 Zagato for $3460 in 1959. It's estimated that at least 600 were made before the model was dropped in 1960.
Photo Feature: 1956 Maserati A6G 2000GT Coupe