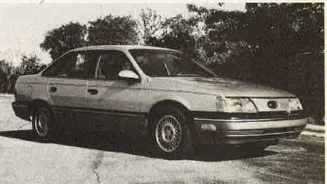 Question: What is Ford's second-most important model, ever? The way I see it, there are only two possible answers: The 1948 F-Series pickup, and the 1986 Ford Taurus.
The pickup choice speaks for itself, once Ford standardized what a pickup truck was meant to be, the company proceeded to maximize sales and earning from that segment until this day. Today, the F-Series pickup accounts for roughly 30 percent of Ford's U.S. sales annually.
Though most people will agree that the Ford pickup is a pretty big deal, history hasn't been as kind to the Taurus—which I find strange.
Like the F-Series trucks, the Taurus became an economic motor for Ford, scoring millions of sales over a fairly short period of time. And, like the Model T, the Taurus redefined what a mainstream affordable car should be.
The chart below demonstrates exactly what the Taurus did to secure Ford's dominance of the midsize family vehicle market. If you wanted to make the case that the Ford Explorer was the fourth most-significant vehicle product Ford ever launched, I would gladly hear you out—but that's a story for another day.

Presented here is Consumer Guide©'s original review of the 1986 Ford Taurus, as seen in Auto Test: 1986.
If you have any memories of the Taurus to share, please do so. The place for comments is at the bottom of the page.
More Review Flashback! original reviews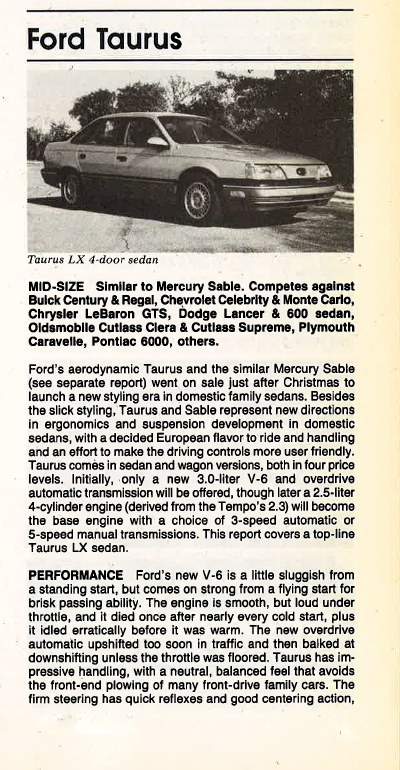 Future Shock: 1985 Ford LTD vs. 1986 Ford Taurus

The 10 Best-Looking Sedans of 1991

6 Sexy Sedans of Yesteryear (And One That Just Looks Good)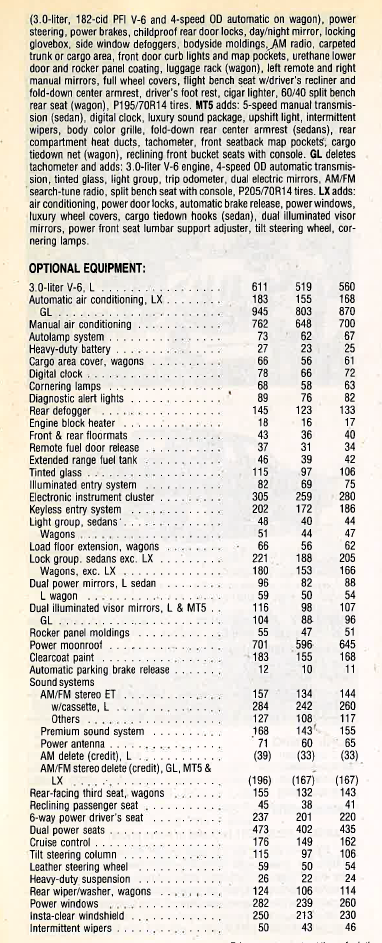 Ugly Vehicles, Part 1: 1995-2004

Ford's 2.5-liter "HSC" Engine: The Fleet Special That Time (Thankfully) Forgot