Automotive marketing types enjoy a fine tradition of branding things that aren't always that noteworthy. Consider the 1980 launch of Chrysler's first "K-Cars." Advertising in support of the Dodge Aries and Plymouth Reliant touted the cars' "Iso-Strut" suspension and "Trans 4" engine.
More pickup-truck news and reviews
Cool as those technologies sounded, they were, in reality, distinctly disappointing. The Iso-Strut suspension was nothing more than a MacPherson strut arrangement, quite common by 1980, and the Trans 4 engine was just a transverse-mounted 4-cylinder engine…that's it.
Skip ahead to 2003 when Ford first slapped an EcoBoost badge on the decklid of one of its vehicles. While the integration of turbocharging and direct fuel injection is nothing to sneeze at, it was also nothing all that special by '03, and that's all that EcoBoost really is.
Mountain of Torque: Remembering the Short-Lived "Big-Block" Chevrolet Avalanche
So, back in 2009, when Chevrolet decided to produce a sporty, V8-packing version of its popular Colorado compact pickup, you'd expect that brand managers would have been all about promoting and packaging the hot little truck—and you'd be wrong. They didn't even give it a name.
Known for 2009 only as the 3LT Package, the option group included a host of compelling equipment such as a 300-horsepower 5.3-liter V8, unique bucket seats, upgraded cabin décor, 18-inch alloy wheels, and a sports suspension–dubbed ZQ8–that lowered the truck about an inch. Also included in the 3LT Package were unique body-color front and rear bumpers. Sadly, the V8 was paired only with a 4-speed automatic transmission.
As much as the 3LT package begged for a name along the lines of SS, Sport Truck, or Heavy Chevy, it also begged for broader availability. For 2009, the 3LT package was only offered on rear-drive crew-cab 2LT models.
For whatever clerical reason, the 3LT Package became a trim level for 2010, and availability was broadened to include rear-drive extended-cab models.
Though horsepower and torque figures went unchanged, the 5.3-liter V8, dubbed LH8 for 2009, became the LH9 for 2010. The code change brought with it flex-fuel compatibility and a move to variable-valve timing.
Torque-Steering Trio: Remembering GM's "Small Block" Front-Drivers
The 3LT trim level was discontinued after 2012 when the truck was redesigned. As for the 5.3-liter V8, it was offered as a stand-alone option on lesser Colorado models, though the price was steep enough to make V8-powered versions of the truck fairly rare.
A V8-powered Colorado was never made available to Consumer Guide for formal evaluation, but a period Motor Trend review of a 2009 3LT reported a brisk 0-60-mph run of 6.9 seconds and a quarter-mile time of 15.2 seconds.
Perhaps more obscure than the Colorado 3LT was similarly outfitted GMC Canyon. Like the Chevy, the sportiest version of the Canyon went without a formal name, known only by the sexy moniker SLE3 Preferred Equipment Group 3SC. So equipped, the Colorado and Canyon were nearly identical.
The lack of proper marketing support was not the only factor in keeping sales of these sporty little pickups low; there was also the price. The cheapest anyone could outfit a 2009 Colorado 3LT was $30,735, and that price did not include a numbers of options including curtain side airbags ($395), or bed tonneau cover ($476).
At the time this article was posted, no 3LT-equipped Colorados were being advertised for sale.
Note that the same LH8/LH9 V8 offered in the Colorado and Canyon was also made available in the Hummer H3, but not the contemperaneous Isuzu i-Series pickups, which were mechanical clones of the Chevy and GMC pickups.
We have no idea how many of these sporty pickups were ultimately sold—we can only guess that the number is very low. We are reasonably certain that had the truck been properly named, Colorado V8 SS perhaps, we'd probably see a few more of them around today. If they only had a name…
First Look: 2019 GMC Sierra 1500 CarbonPro Edition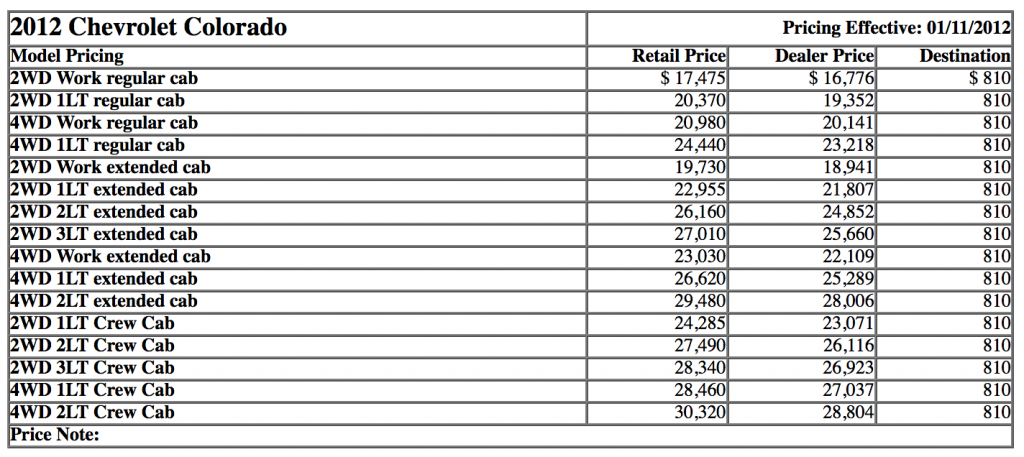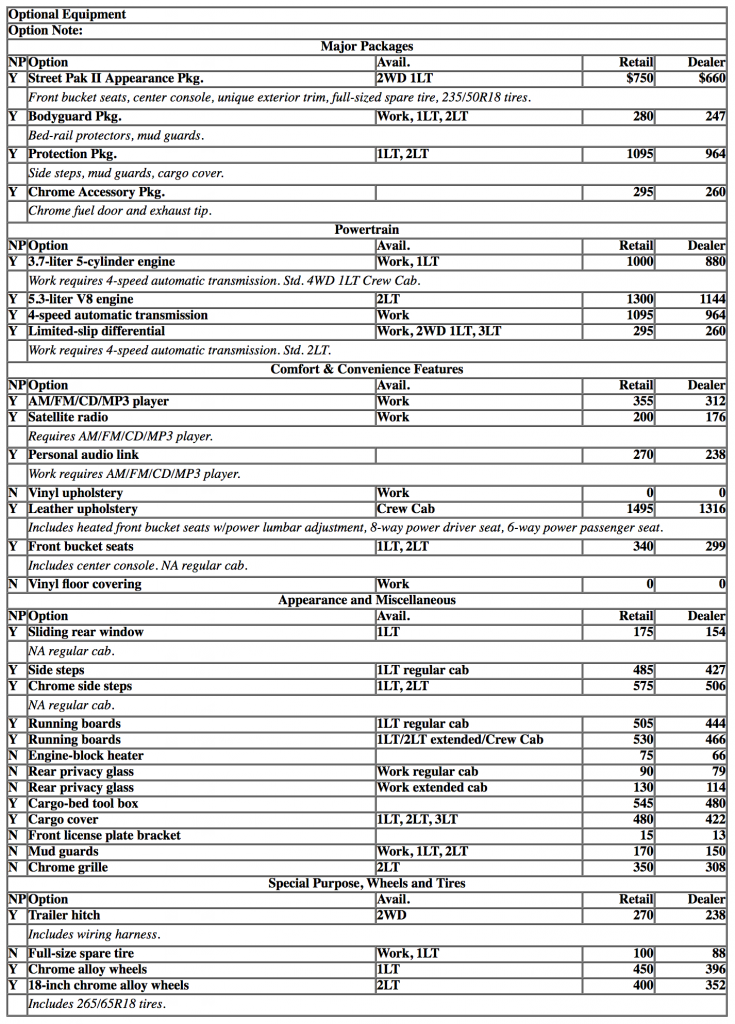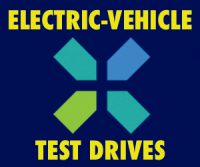 Auto Shows
Steve & Johnnie's Road Tests