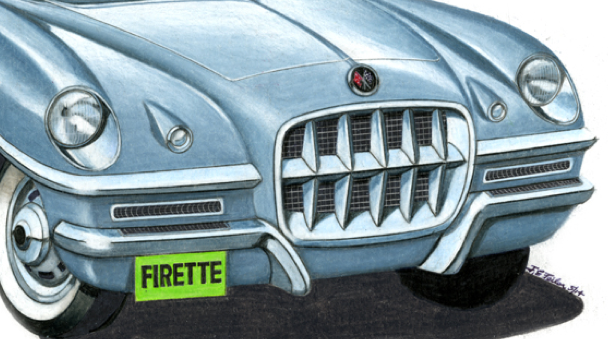 Frank Peiler, Consumer Guide Automotive's Publisher Emeritus, is back for another round of  "What If" design studies. This time, Frank envisions what the 1953 Chevrolet Corvette might have looked like if it had been designed by Studebaker, Hudson, Packard, Nash, Dodge, Ford, or Kaiser. For more of Frank's "What If?" artwork, check out his blogs on the 1957 Mercury, 1957 Packard, Cord 810, and Lincoln Continental.
Model-Year Madness! 10 Classic Ads From 1961
1953 Corvette by Studebaker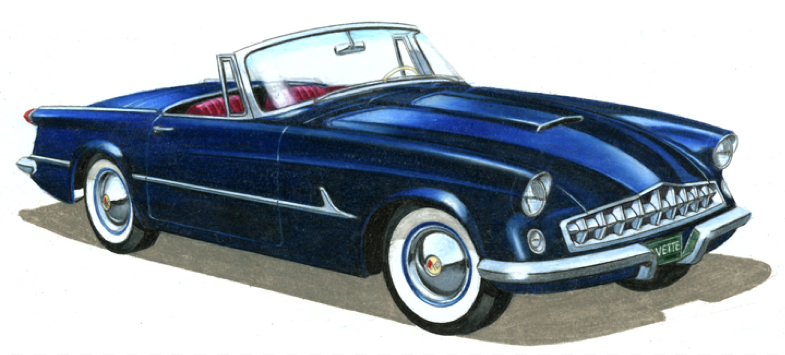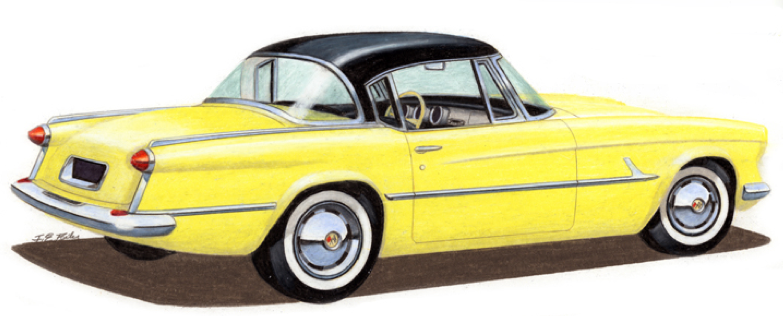 Lots of Corvette baubles on this shortened Studebaker Starliner —  grille teeth, bumpers, side trim, taillights and rear deck lid. The wrap-around windshield would be the most expensive (but necessary) alteration to the Studebaker cowl.
1953 Corvette by Hudson 


This Vette is based on a shortened version of the Hudson Italia.  Except for body trim, there isn't much Corvette in this design at all, but it does make for a nice Hudson.

The basis for this car was the Packard Panther by Creative Industries and Mitchell-Bentley.  This design features a Corvette-like snout with teeth.  At the rear are Corvette-style taillights and deck lid.  The removable hardtop design was lifted directly from the Packard Balboa show car.
1953 Corvette By Nash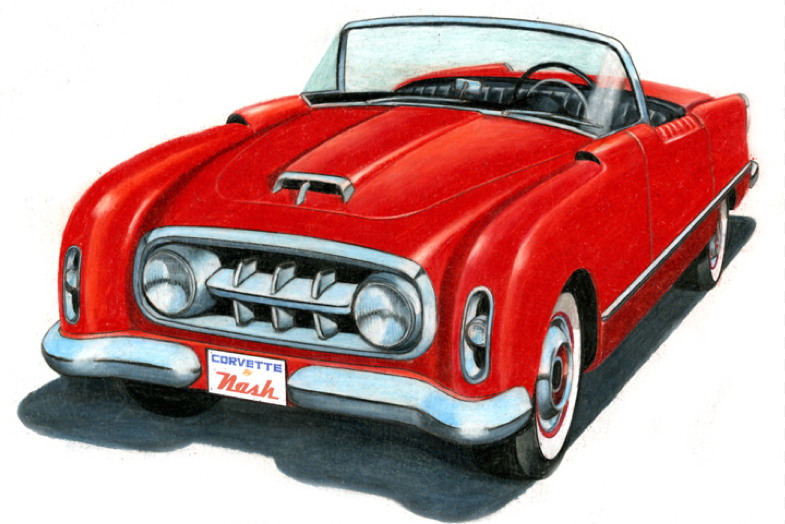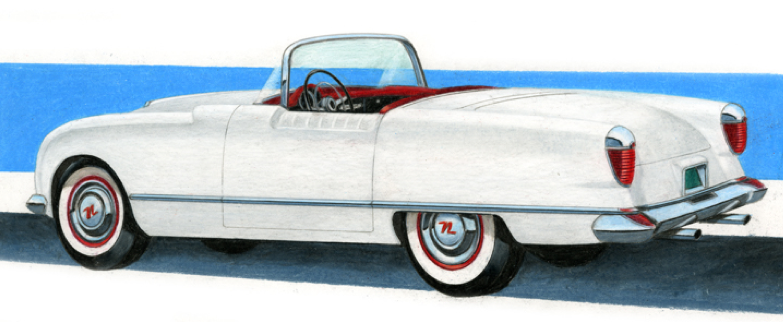 The most logical starting point for a Nash designed Corvette would have been the Nash-Healey.  Except for the fake upper fender air scoops, there is nothing on this design that looks Vette-like.  The Nash taillights add even more bulk to an already heavy looking car.
1953 Corvette by Dodge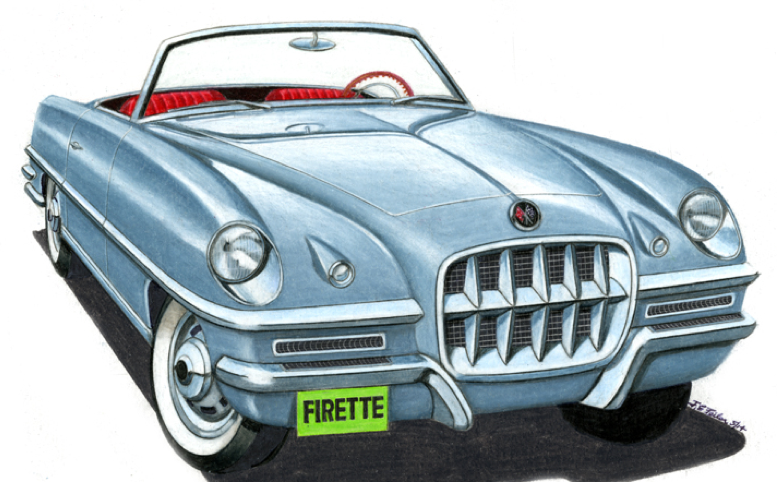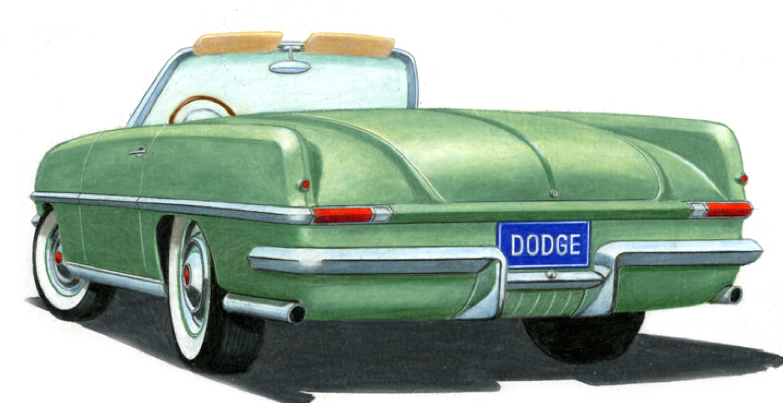 The basis for this one is the Dodge Firearrow show car.  The biggest Corvette-esque elements are the teeth in grille and the headlight bezels.  The front and rear bumpers are also Corvette-like, but that's about it.  The external exhaust pipes match the design of the chrome rocker panels.
1953 Corvette by Ford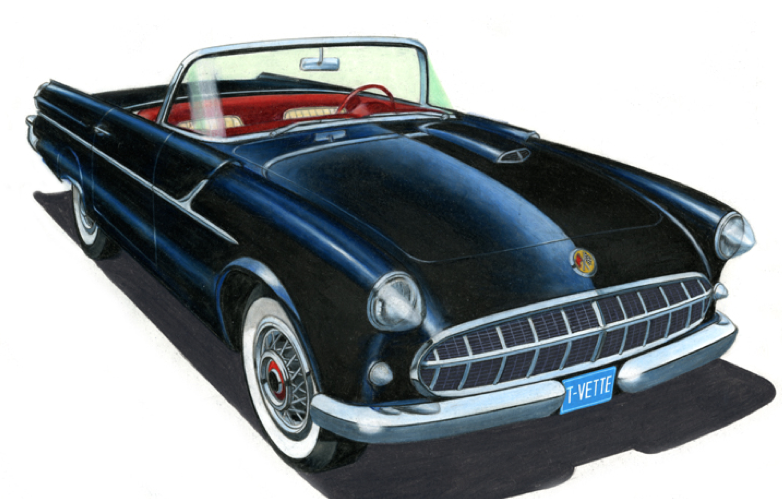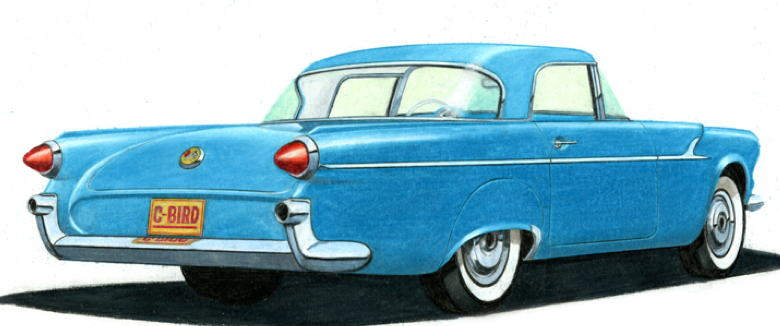 This Thunderbird-esque design boasts a long list of Corvette-inspired design elements:
Oval grille surround

Stamped aluminum grille to resemble "teeth" of Corvette grille

Clear Plexiglas covers over headlights and parking lights

Split front bumper

Functional air scoop over triple carbs on straight six

Twin ornamental fender scoops

Side trim similar to Corvette used to accentuate fender scoops

Cone-shaped taillights

Bumper exhaust tips built into bumpers

Wraparound rear window on hardtop, similar to Ford sedans
1953 Corvette by Kaiser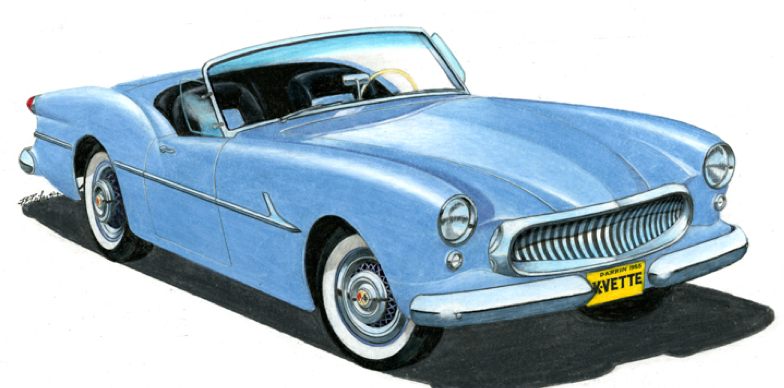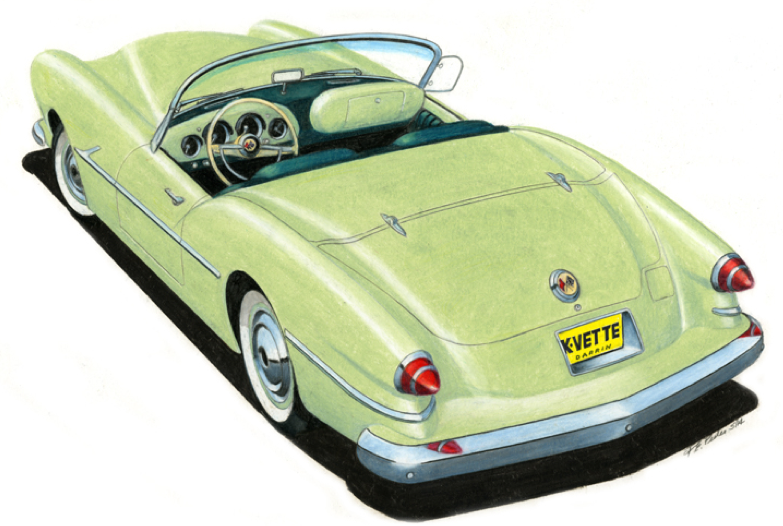 This Corvette concept is based on the Kaiser Darrin sports car. I ditched the sliding door, opened up the tiny grille, and added split bumpers up front.  At the rear, I redesigned the quarter panels to accept cone shaped taillights and cut a Corvette-style license surround.