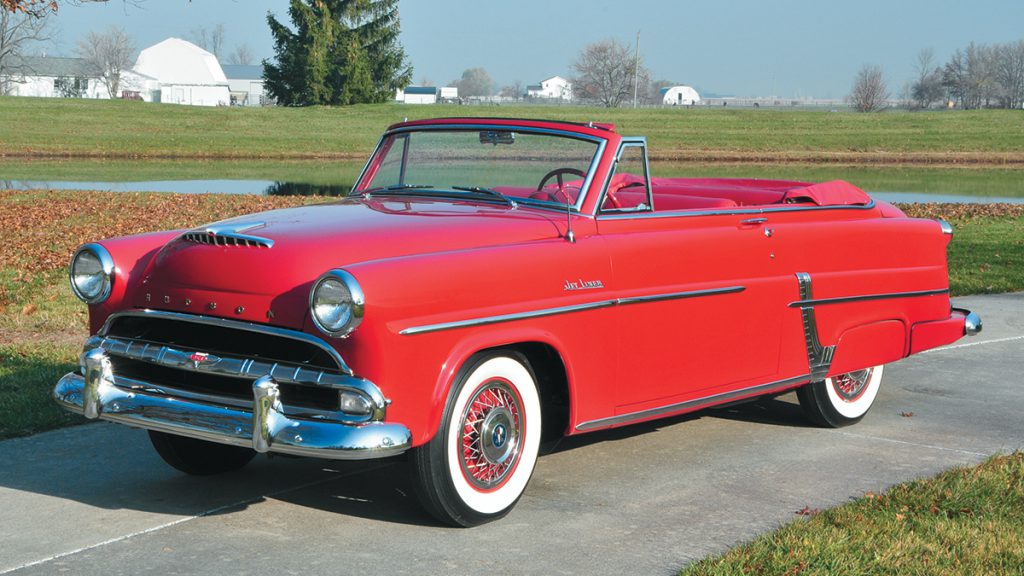 Note: The following story was excerpted from the February 2012 issue of Collectible Automobile magazine
By Don Sikora II
When it comes to collecting just about anything, rare is usually good. When it comes to cars, few are rarer than factory-built prototypes. Count among them the one-of-a-kind factory-built 1954 Hudson Jet-Liner convertible prototype owned by well-known Hudson collector Edward Souers of Woodburn, Indiana. 
More from Collectible Automobile Magazine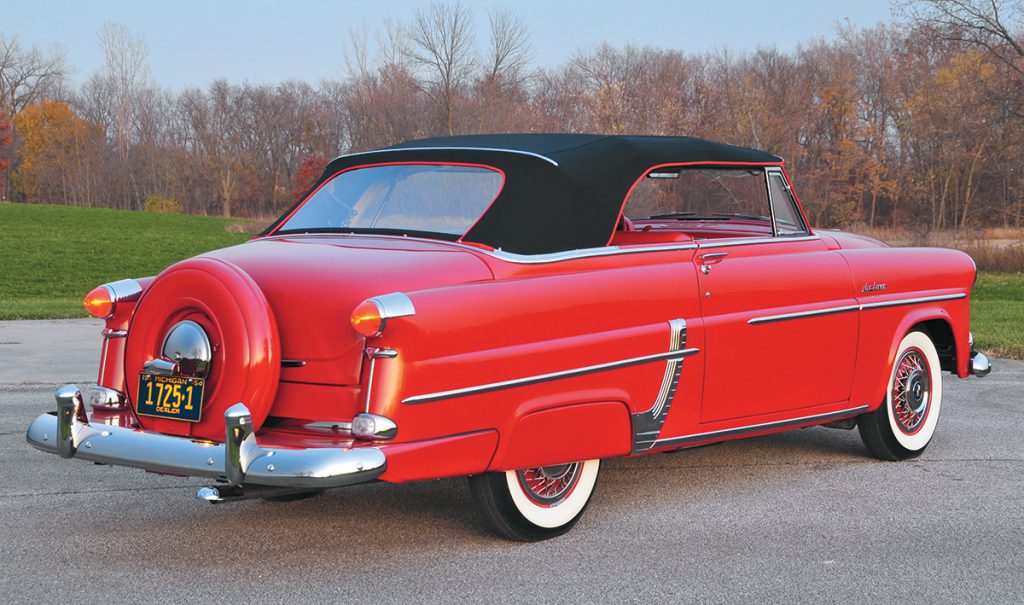 Hudson bet big on the Jet, introducing two- and four-door-sedan versions of the compact for 1953. It rode a 105-inch wheelbase and was 180.7 inches long. The engine was a "new" 202-cid L-head six that was actually Hudson's old Commodore straight eight minus two cylinders. 
Well engineered, solidly built, and a fine performer, the Jet suffered in the looks department. In an era of longer, lower, and wider, the small Hudson's tall and skinny shape was not a big selling point. 
Photo Feature: 1947 Studebaker Gardner Special Roadster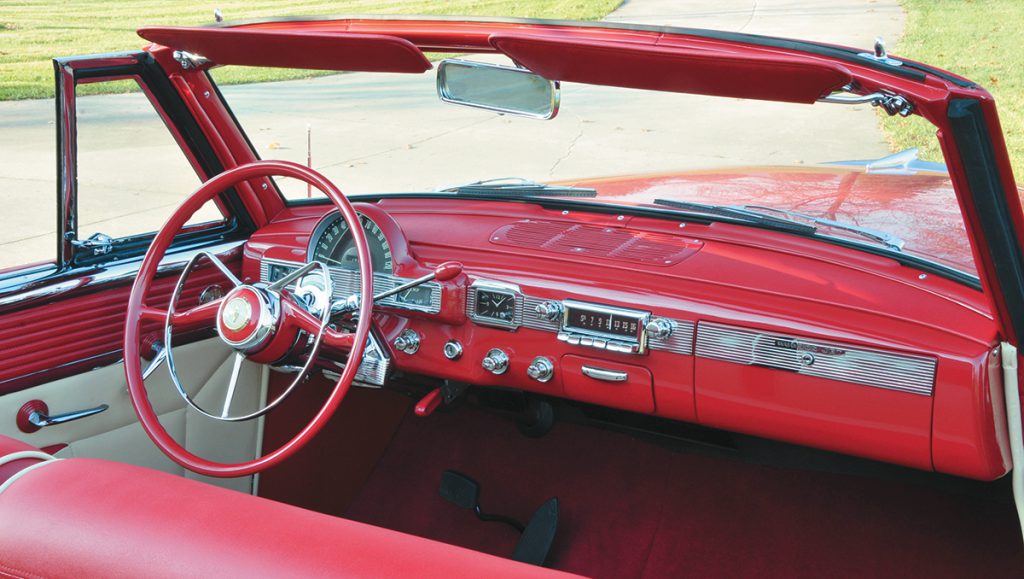 Price was a bigger problem. A stripped Jet four-door sedan started at $1858, or nearly $200 more than a basic Ford or Chevy. Worse, a top-line Chevy Bel Air four-door cost $1874. 
With looks and price against it, Jet was a tough sell. First-year deliveries came to 21,143. Worse, total Hudson sales were down almost 1000 units. Red ink flooded the ledgers, turning 1952's profit of about $8 million into a net loss of $10.4 million. A substantial portion of the losses are said to be attributable to adjustments that had to be made to the Jet's tooling amortization schedule.  
What Was The Packard Twelve Concept?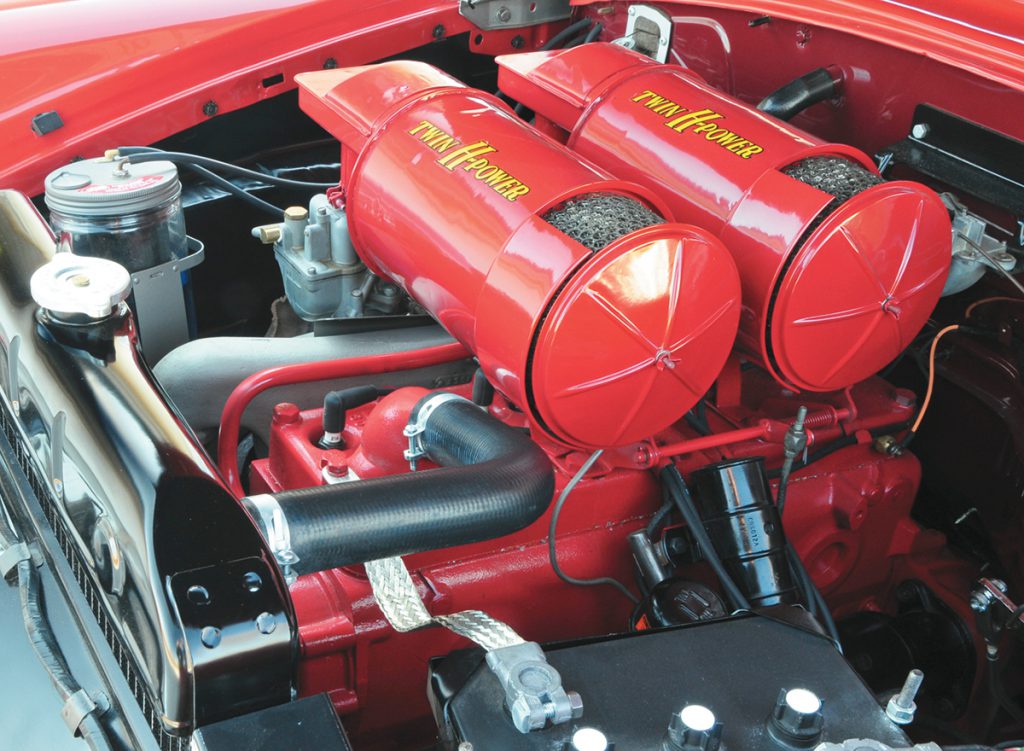 Still, at some point, Hudson explored the possibility of expanding the Jet line in a bid to increase sales. The company likely was serious about adding a convertible, since Souers reports that the car was fully engineered with handmade convertible-specific body components, including a windshield lowered two inches from conventional sedan height. The prototype is trimmed as a Jet-Liner—a new top-end series added for '54—suggesting the model would have been priced at the highest level of the small Hudson's range. It was fitted with "Twin H-Power," Hudson's twin-carburetor option that helped the small six produce 114 hp. 
Hudson consolidated with Nash to form American Motors on May 1, 1954. Like the big "Step-down" Hudsons, the Jet went out of production that October. Had Hudson survived as an independent, a production Jet convertible likely wouldn't have made much of a difference. Rambler's compact ragtop was dropped after the 1954 model run, when only 221 had been built.
Photo Feature: 1952 Packard Pan American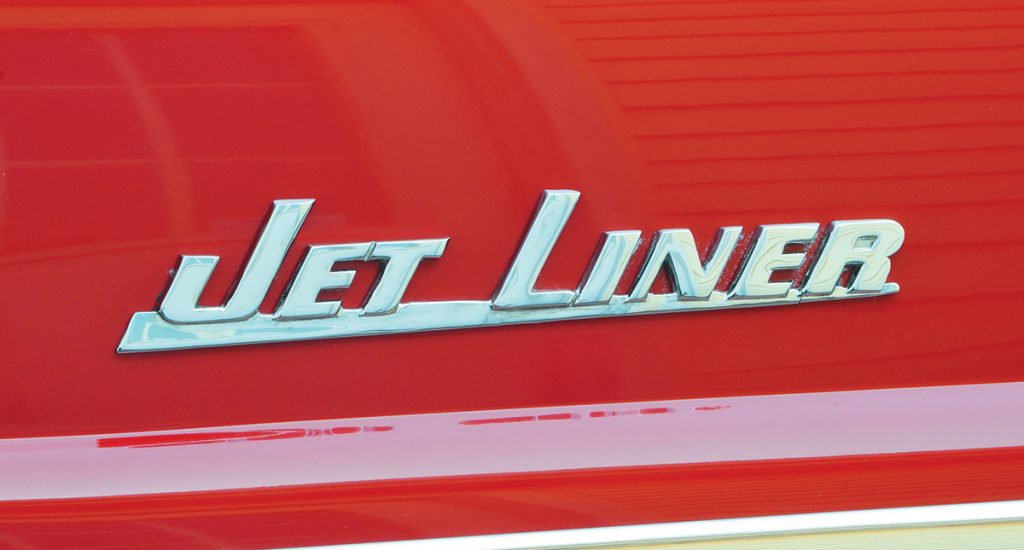 After the merger, the Jet convertible ended up in the possession of Virgil Boyd, Hudson's sales manager within American Motors. He sold the car to a Detroit-area couple around 1959. Then Harry Mills, a Ford engineer, bought it a few years later. 
Souers obtained the rusted remains of the Jet from Mills after winning it in an eBay auction in 2006. A complete restoration was finished in 2009, in time for the Hudson-Essex-Terraplane Club's celebration of Hudson's 100th anniversary.
Photo Feature: 1953 Plymouth Cranbrook Convertible Coupe