Just a thought: What if the 1974 Pontiac GTO was never actually named "GTO?" What if, instead of disappointing GTO loyalists, this extensively upgraded compact Pontiac had instead been called the Ventura GT?
I would like to argue that while this 1974 Pontiac Ventura-based edition may not have made an especially compelling GTO, it was probably the single most interesting—and best-performing–vehicle to ride on General Motors' 1968-1979 X-Body unibody architecture.
Sure, Chevy stuffed the 396-cubic-inch V8 under the hood of the Nova for a while, but those cars suffered from the added weight up front, and reportedly didn't handle especially well.
Per Car Magazine, a '74 GTO with a 4-speed manual transmission could reach 60 mph from a stop in 7.7 seconds, which was decidedly fast by the standards of the day. More importantly, contemporaneous reviews of the smallest-ever GTO were near unanimous in their praise of the car's handling.
I would also argue that 1974 GTO was the best-looking example of the X-Body breed. I love the hood scoop, and I really dig the placement of the fog lights.
Sadly, the arguably good looks and quick moves of the Ventura-based model weren't enough to keep the GTO name alive–1974 would be the last year of the original GTO's run.
The GTO name made a short-lived comeback on a rebranded Australian-market Holden Monaro that Pontiac sold from 2004-2006–that car offered truly muscular V8 performance, but most enthusiasts deemed its styling too bland to be a proper heir to the GTO name. The Pontiac division itself was shuttered in 2010 in the wake of  GM's bankruptcy, so it's highly unlikely we'll ever see an "official" Pontiac GTO again–much less a Ventura GT.
You can read what our Consumer Guide predecessors had to say about the "last" GTO below. All clips are as they appeared in Consumer Guide: Auto '74.
The Consumer Guide Best Buys of 1974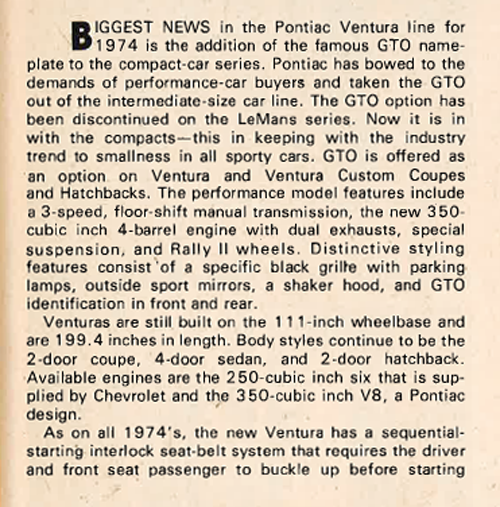 NOVA(S): The GM Compacts of 1975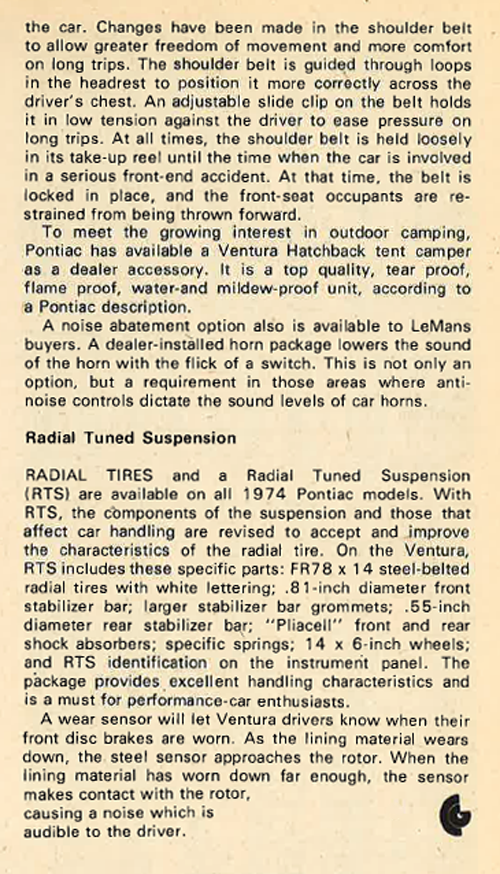 Model-Year Madness! 10 Classic Ads From 1974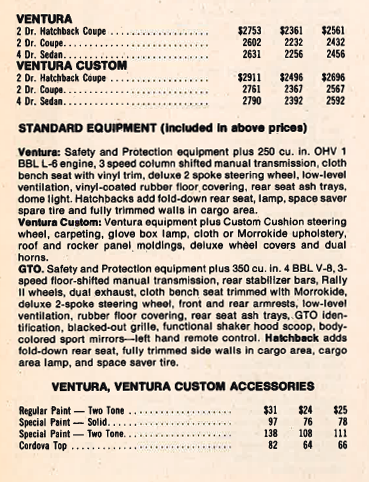 Senior-Year Lust: The 5 Coolest Cars of 1974

Photo Feature: 1971 Pontiac GTO The Judge Convertible

Review Flashback! 1987 Chevrolet Monte Carlo SS