In terms of total production, Cadillac's second attempt to sell a modern-era 2-seat sports car was less successful than its first effort. Indeed, the total build of 1986-1993 Allantés came to 21,430–almost 5000 units more than our topic here: the 2004-2009 Cadillac XLR. But in the case of Cadillac sports cars, sales volume may not be the best measure of success.
Where the Allanté was, at its core, a close relative of the contemporaneous front-wheel drive Cadillac Eldorado and Seville, the XLR boasted a legitimate thoroughbred as its architecture mate: the Chevrolet Corvette. As such, the XLR was a much more convincing sports car than the Allanté, and generally better received by the media and enthusiasts.
The XLR was built alongside the Corvette at General Motors' Bowling Green, Kentucky, assembly facility. Though based on the 'Vette, the XLR featured completely different bodywork, unique chassis tuning, and a much nicer cabin than its Chevrolet relative. The XLR also enjoyed its own Cadillac-specific powerplants.
The base XLR was powered by a 320-horsepower version of the Cadillac's Northstar 32-valve V8. The new-for-2006 high-performance XLR-V came with a supercharged, 443-horsepower version of that engine.
Unlike the Allanté before it, which could be had with an optional, manually installed hardtop, the XLR featured a standard power-retractable hardtop that could be raised and lowered in less than 20 seconds.

The XLR's "Art and Science" design was generally well regarded, but the car's price was another matter. Like the Allanté, the XLR seemed pricey for a Cadillac–even a Caddy with hopes of being cross-shopped with the well established Mercedes-Benz SL Roadster.
Less than 17,000 XLRs were built over the car's six-year run. Though heavily discounted when new, the XLR is surprisingly expensive used. The asking price for base models is typically more than $20,000, with low-mileage XLR-Vs being listed for as much as $50,000.

What follows is the original 2006 Consumer Guide review of the XLR, complete with specs and editorial logbook comments. If you've spent time with a XLR, or even seen one on the road recently, tell us about it. The place to leave comments is down below.
2006 Cadillac XLR
Overview
Cadillac's two-seat V8 convertible gains steering-linked xenon headlights and a high-power V model for 2006. XLR shares a basic structure and plastic composite body panels with the Chevrolet Corvette, but has unique styling, a power-retractable hardtop, and different suspension tuning. The base XLR has 320 hp and a 5-speed automatic transmission. Added for '06, the supercharged XLR-V has 443 hp and a 6-speed automatic. Both come with traction/antiskid control, run-flat tires, and GM's automatic-adjusting Magnetic Ride Control. XLRs have heated/cooled leather seats, wood interior trim, and side airbags covering head and torso. A dashboard screen displays navigation and audio functions. Also standard are adaptive cruise control and keyless locking and engine start.
 Acceleration
Impressive takeoff thrust supports Cadillac's 0-60 mph claims of 5.9 sec for base model, just 4.6 sec for XLR-V. Transmissions furnish crisp, almost seamless shifts to enhance muscular merging and passing power.
Fuel Economy
Test base models averaged 15.9-18.4 mpg. No opportunity yet to measure with XLR-V. Both require premium-grade fuel.
Ride Quality
Refined and stable, even with XLR-V's firmer suspension and 19-inch tires. Tar strips, surface blemishes noticed, but generally aren't jarring. Magnetic Ride Control helps provide reassuring high-speed discipline. Impressive structural rigidity, even top down, though one test car suffered a creaking cowl over bumps.
Handling
XLR-V corners with Corvette-style balance and grip; base model shows a touch more body lean. Precise steering imparts agile feel. Traction/antiskid control lends welcome margin of security.
Quietness
Tightly sealed hardtop, plenty of insulation keep wind, tire noise well within reason. Normal conversation possible with top down, even at highway speeds. Rapid acceleration brings spirited V8 growl in base XLR, supercharger whine in XLR-V.
Controls
Clear array of analog gauges supplemented by head-up windshield display. Numerous switches control myriad functions, but are logically placed and not cluttered. Navigation screen required for some audio functions. Ignition is dashboard "start" button rather than key. Old-fashioned pedal parking brake clutters driver footwell. Mix of top-quality leather, wood, aluminum gives cabin fresh, upscale ambience.
Review Flashback! 2005 Acura NSX
Comfort
Not expansive, but as roomy as any rival. Comfortable, supportive seats set low, so entry/exit requires minor effort and visibility slightly compromised, especially with top up.
Cargo Room
Power-operated trunklid opens to 11.6-cu-ft cargo hold, enough for two golf bags. Roof and rear glass lower into trunk, shrinking volume to 4.4 cu ft. Interior storage tight. Difficult for occupants to access small bins behind console while seated.
Review Flashback! 2006 Ford GT
Review Flashback! 2011 Tesla Roadster
Value
Priced between the less-expensive Lexus SC430 and costlier Mercedes-Benz SL rivals, XLR need make no apology for features and performance. The XLR-V is a genuine high-performance machine, even if it doesn't quite feel like a $100,000 car. Cadillac's challenge is to convince well-heeled shoppers that any XLR is in the same league as its prestigious competition.
Editor Notes (XLR-V)
"How Cadillac can justify $100K for this car is beyond me. Give me a $76K regular XLR and let me put $24K into the brakes and engine and I'll have a faster car that stops better. Better yet, I could do the same with an extra $30K in a $45K Vette. That said, the supercharged V8 is always ready and willing, but there just isn't enough special about this car to justify the price."
"Value is a moot point in discussions relating to the XLR-V. At $100,000 (exactly!), this car's uneven power delivery, modest interior trim, and relatively undefined ride coalesce into a singular cry for help: "Just buy a damn Corvette, already." Really, the base XLR is genuinely sporty and plenty flashy and should show well enough at the country club. But this über-dollar Caddy isn't quite ready for prime time."
Review Flashback! 2002 Chrysler Prowler
2006 Cadillac XLR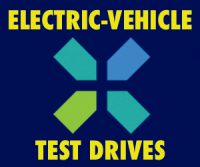 Auto Shows
Steve & Johnnie's Road Tests