American muscle got the short shrift in 1980. As a result of the Summer Olympics embargo of 1980, America's strongest athletes didn't compete in Moscow, leaving most of the medals to be claimed by the Russians.
But while the Russians could claim more athletic muscle than we were able, albeit using an asterisk, America had them beat under the hood. While most Soviet car builders were peddling vehicles equipped with archaic homegrown powerplants, or generation-old Fiat and Peugeot engines built under license, American carmakers were beginning to emerge from the power outage that came as a result of federal emissions-regulation compliance.
Among the most interesting engine developments of 1980 was the expanded use of turbocharged V6s by General Motors. Seen primarily in Buick models, the blown 3.8-liter V6 also found a home in the Chevrolet Monte Carlo.
Presented here are the 5 most powerful American cars of 1980. All of our "muscle" cars are powered by either a V8 or turbocharged V6, and all are carbureted. While these horsepower numbers may seem modest by contemporary standards, they represented a significant improvement over the weak-knee powerplants showing up in cars just a couple of years earlier.
The Most-Powerful American Cars of 1977
The Most-Powerful American Cars of 1986
The Most-Powerful American Cars of 1991
Most-Powerful American Cars
Chevrolet Corvette: 230 Horsepower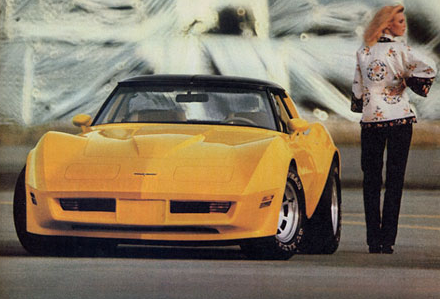 Seems appropriate that America's Sports Car would top this list. To claim the 230 horsepower listed here, shoppers needed to opt for the $595 L82 version of the 'Vette's venerable 5.7-liter V8. Most buyers made do with the standard engine, a more gently-tuned 5.7 good for 190 horses. Power seekers in California were out of luck, however, as the only engine available in the Golden State was a 180-horsepower 5.0-liter V8 saddled with a mandatory automatic transmission. For this insult, Californians saw a $50 credit on the window sticker.
Corvette Fun Facts: C3 (1968-1982)
Pontiac Firebird Formula and Trans Am: 205 Horsepower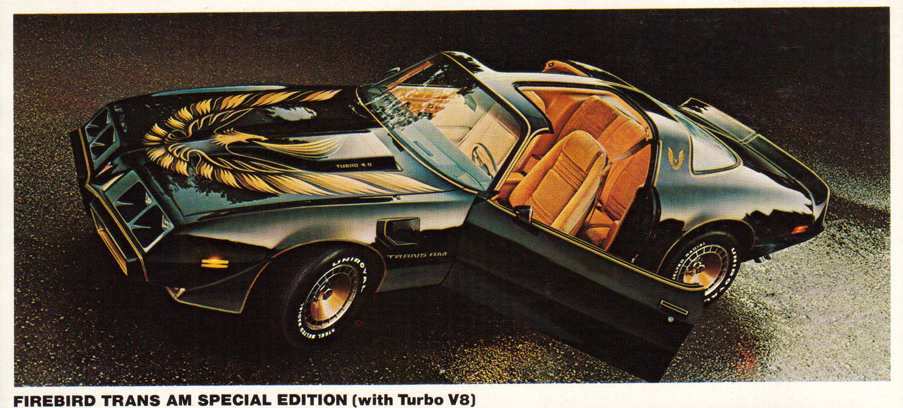 Pontiac fans still cringe when they recall what happened under the Trans Am's hood for 1980. Gone was the legendary 6.6-liter V8, replaced by a decidedly less interesting standard 4.9-liter mill. New, however, was a turbocharged version of that same 4.9, good for a stout 205 horsepower. While down from the 220 ponies the best version of the 6.6 could crank out, the new turbo was still pretty impressive compared to the competition. Perhaps to prevent drivers from over-revving their turbos, the blown engine could be had only with an automatic transmission. The turbo V8 was a $350 option on Trans Am, and a $530 upgrade on the Firebird Formula, on which it was also available.
Chevrolet Camaro Z28: 190 Horsepower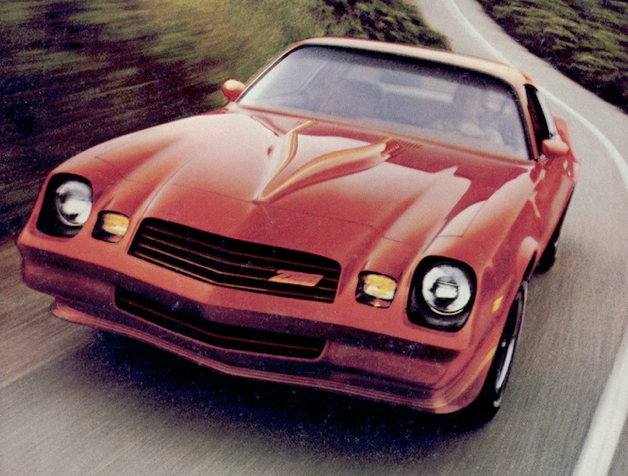 Though similar to the Firebird architecturally, Camaro's engine lineup didn't mimic that of the sporty Pontiac. The line-topping Z28's only engine, a 190-horsepower 5.7-liter V8, split the power difference between the Trans Am's standard 4.9 and turbocharged 4.9 V8s. The best news for Z28 enthusiasts was the availability of a close-ratio 4-speed manual transmission with the 5.7. Lesser Camaros could be had with a 155-horsepower 5.0-liter V8, a $295 upgrade over the standard 115-horse 3.8-liter V6.
Review Flashback! 1980 Plymouth Gran Fury
Buick Riviera S Type: 185 Horsepower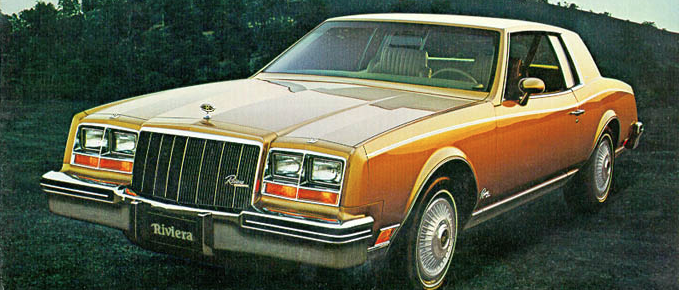 Riviera shoppers had it good in 1980. Buick's big coupe came standard with a 160-horsepower 5.7-liter V8, while an even more potent turbocharged 3.8-liter V6 could be had for just $160. The 185-horse V6 came standard on Riviera S Type models which also boasted a sport suspension, tighter steering, and unique trim bits. It's worth noting that Buick's turbocharged V6 was available in a number vehicles for 1980, but tuned for less power than when installed in the Riviera.
Review Flashback! 1985 Buick Riviera
Dodge Mirada CMX: 185 Horsepower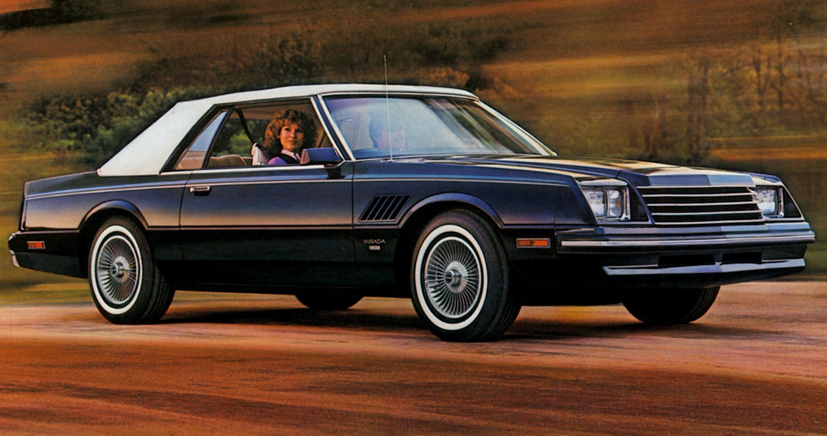 There is so little good information available about this potent version of the Dodge Mirada that the story borders on being apocryphal. While most Miradas made do with Chrysler's ageless "Slant Six" 3.7-liter engine, or one of two available 5.2-liter V8s, a few examples hit showrooms packing a 185-horsepower 5.9-liter V8. Available only with the pricey CMX package, the 5.9 out-powered the best 5.2 option by a solid 30 horsepower. According to MOPAR fan site Allpar.com, only 5384 of the almost 33,000 Miradas built for 1980 were CMX models, and just 76 of those boasted the 5.9-liter V8.
Hidden Headlamps: The Awkward Years