It happened to the Ford Thunderbird in 1980, and it was about to happen to General Motors' "E-Body" cars in 1986–a downsizing so dramatic and so incredibly unpopular as to render classic model names moot in the eyes of new-car shoppers.
Model-year 1985 would prove to be the last year the Buick Riviera, Cadillac Eldorado, and Oldsmobile Toronado would ride on GM's 114-inch E-Body architecture. For 1986, all three cars would be redesigned and substantially slimmed down on a new 108-inch wheelbase. Stretching just 188 inches, the 1986 Riviera was a full foot and a half shorter than the '85.
Also noteworthy, 1985 would be the last time a Riviera could be had with a V8 engine. Standard was a 307-inch gas mill, while GM's ill-fated diesel 350 could be had as a $99 option. A gas-fueled 350-inch V8 was last offered in the '83 Riviera.
Another milestone: 1985 would also see the last Riviera convertible.
How unpopular was the downsized 1986 Riv? We'll let the sales numbers do the talking. Consumers snapped up a healthy 61,000 1985 models. Sales fell almost a third for 1996, to just over 41,000 units. By 1989, Riviera sales would slip under 23,000.
Check out more Consumer Guide Review Flashback! posts:
1977 Chevrolet Impala and Caprice
1985 Lincoln Mark VII Turbodiesel
1991 Chevrolet Caprice Classic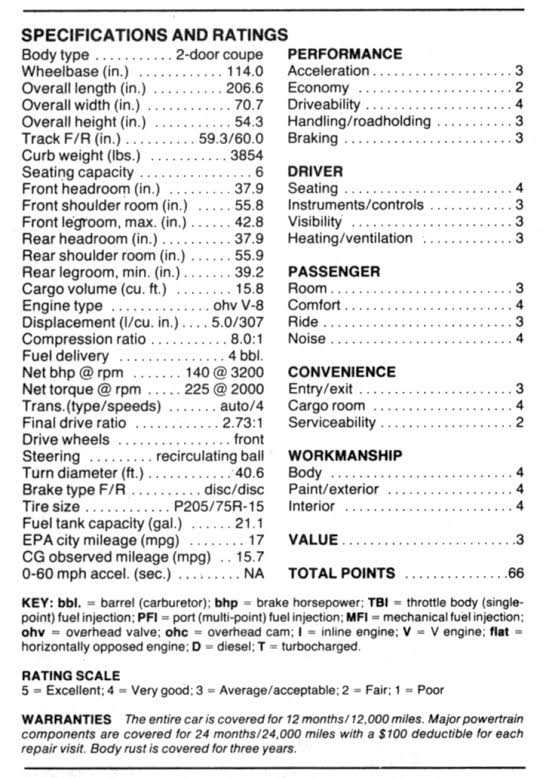 Eldorado, Riviera, Mark VIII: The Last Coupes of the Cigar-Wielding American Deal Makers
Written by: Tom Appel
on June 18, 2014.
on February 19, 2018.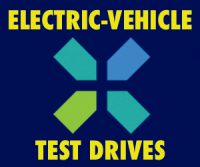 Auto Shows
Steve & Johnnie's Road Tests