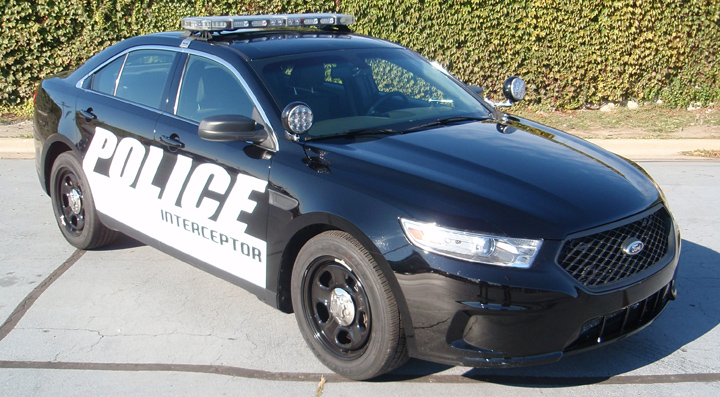 So, we've checked out the Dodge Charger and Chevrolet Caprice PPV cop cars. . . . Now we round out our series of Johnny Law walk-arounds with a look at Ford's police car. Actually, police car and police SUV. Ford offers both a Police Interceptor Sedan (based on the Ford Taurus) and a Police Interceptor Utility (based on the Ford Explorer, which was redesigned for 2011 on a platform shared with the Taurus).
Unlike the Charger, Caprice PPV, and the discontinued Ford Crown Victoria, Ford's new Police Interceptors are built on a front-wheel-drive platform and are not offered with a V8 engine. However, all-wheel drive is available on both, and the Sedan can be equipped with Ford's 365-horsepower 3.5-liter EcoBoost turbocharged V6. That horsepower rating puts it right in the running with the Charger's 370-hp Hemi and the Caprice PPV's 355-hp 6.0-liter V8. The Police Interceptor Sedan is also available with a 288-hp 3.5-liter V6 and a 305-hp 3.7 V6; the Utility offers only the 3.7 V6.
Most police departments have traditionally favored rear-wheel drive, but Ford representatives are confident that the AWD capabilities of their vehicles will win over converts. And, for police departments that have a need for both traditional 4-door sedans and SUVs, the Ford Police Interceptors share many parts and "wear-and-tear" components, such as belts and filters. This means easier and more economical servicing and repairs.
Cop Car Walk Around: Chevrolet Caprice PPV
Cop Car Walk Around: Dodge Charger Police Car
We recently had the chance to check out the Police Interceptor Sedan and Utility and take both of them on a quick spin through an autocross-style handling course that was set up in a parking lot of Chicago's U.S. Cellular Field. (The location was fitting, since both the Sedan and Utility, like all other Tauruses and Explorers, are built in Ford's Chicago Assembly plant.). Both vehicles handled the tight corners and braking exercises of the driving course with aplomb, considering their size and heft. Let's take a quick walk-around: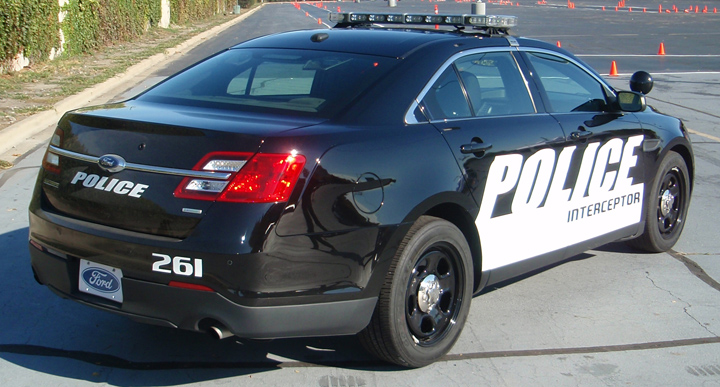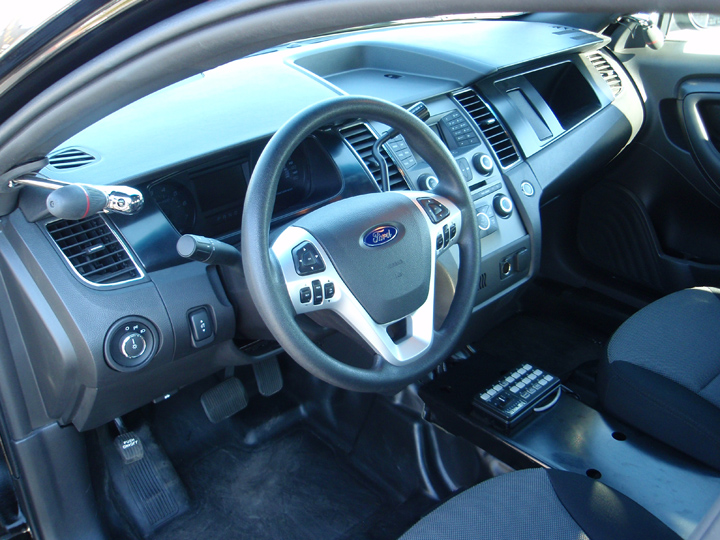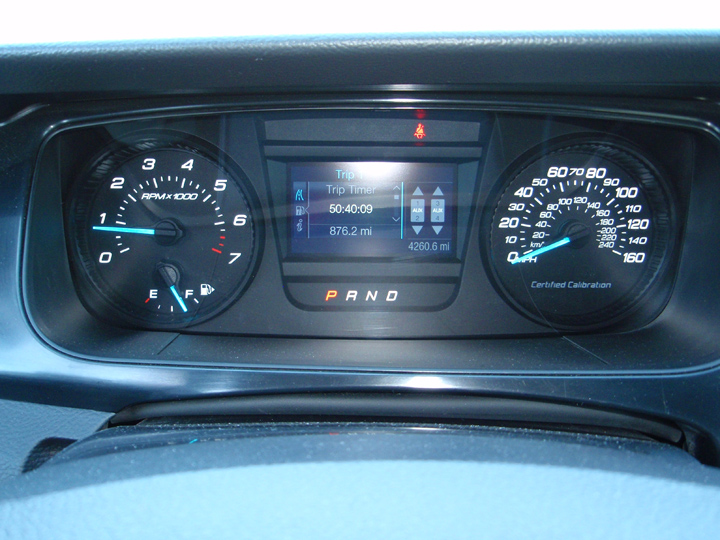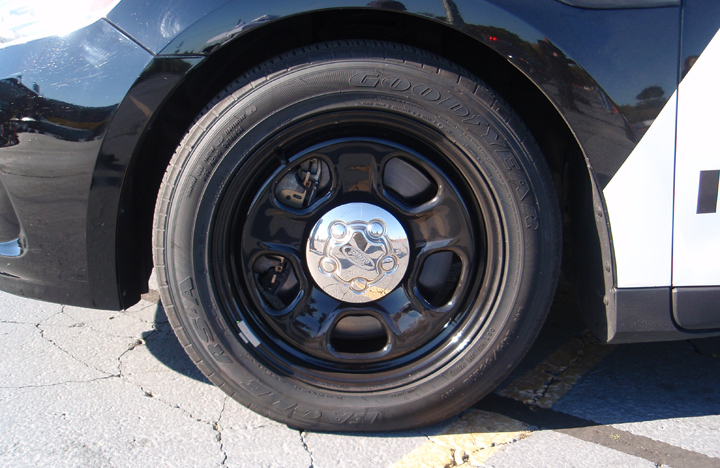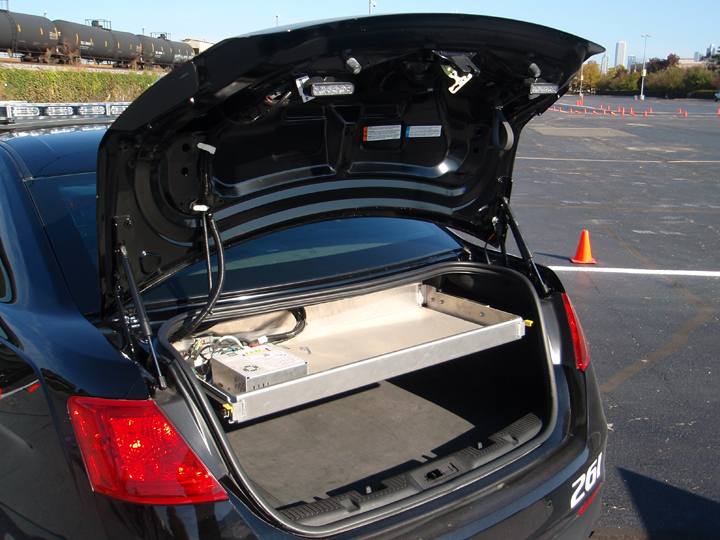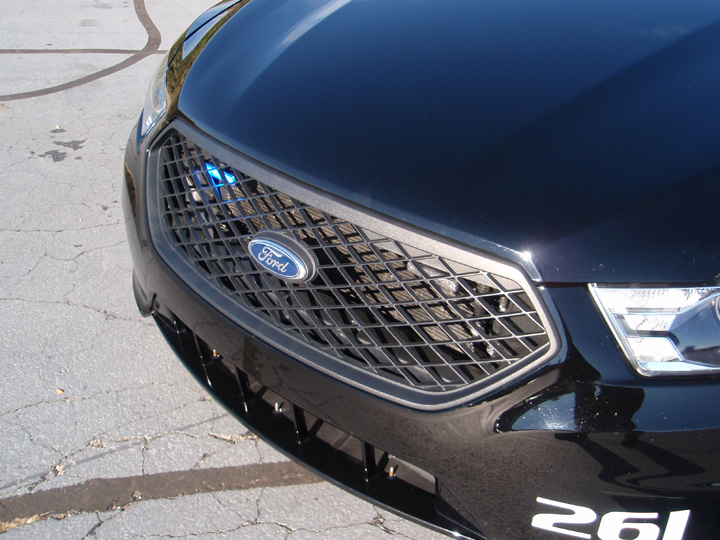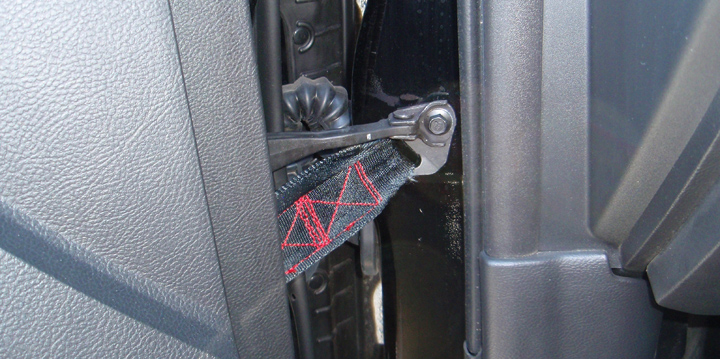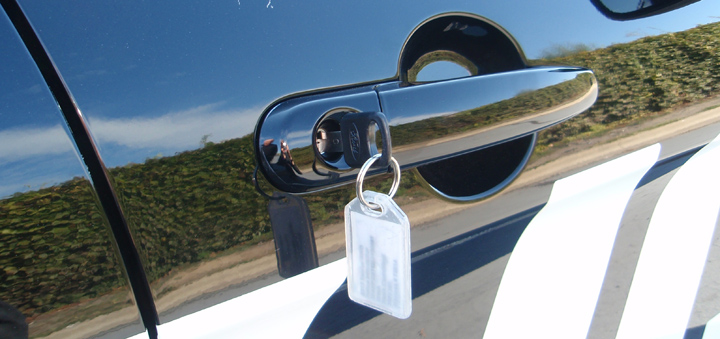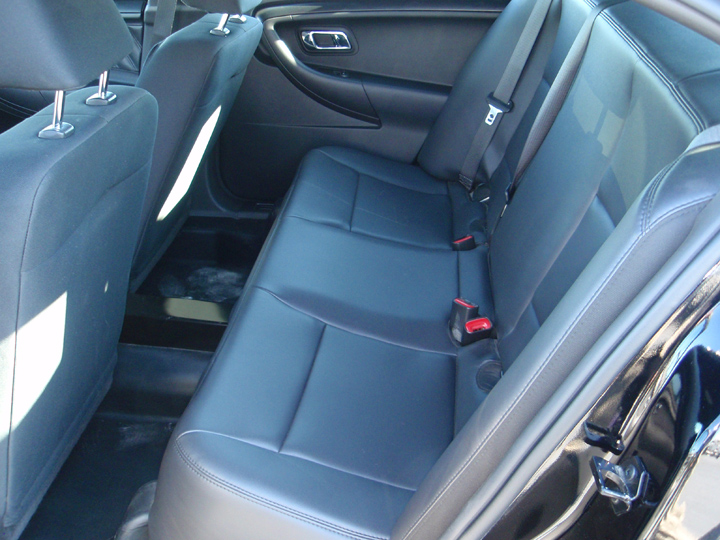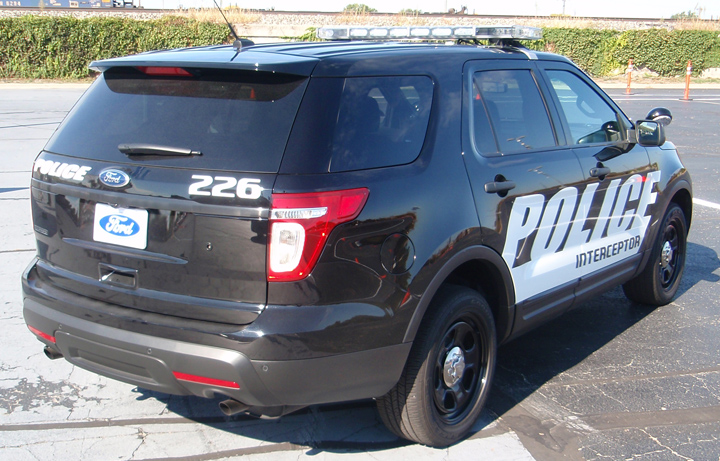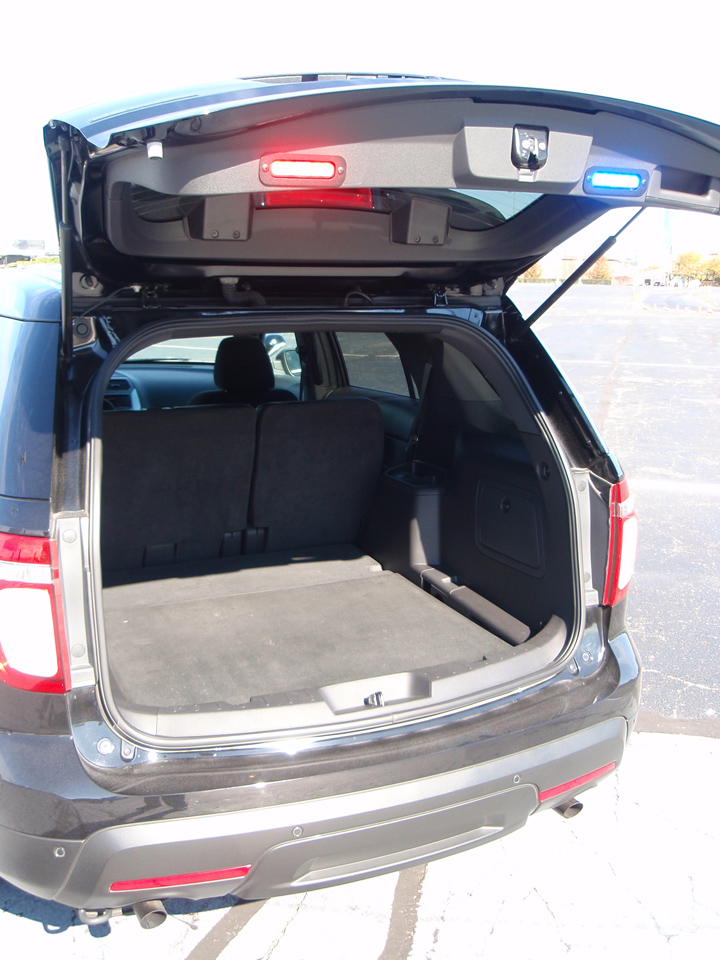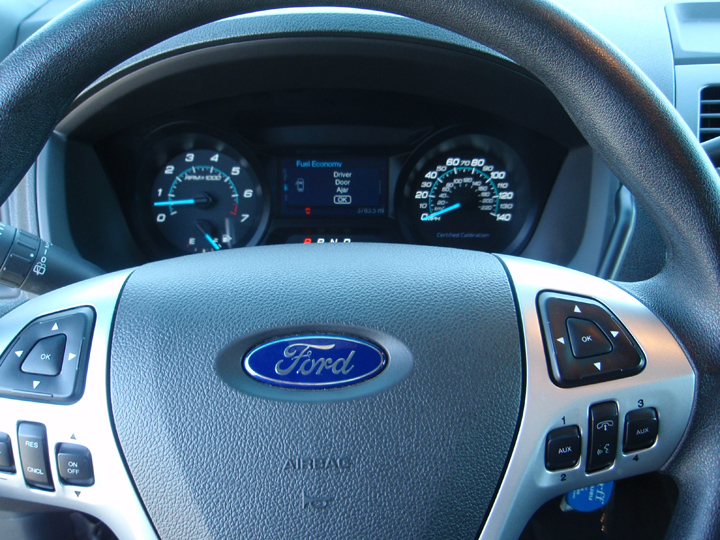 2017 New York Auto Show: 2018 Ford Police Responder Hybrid Sedan