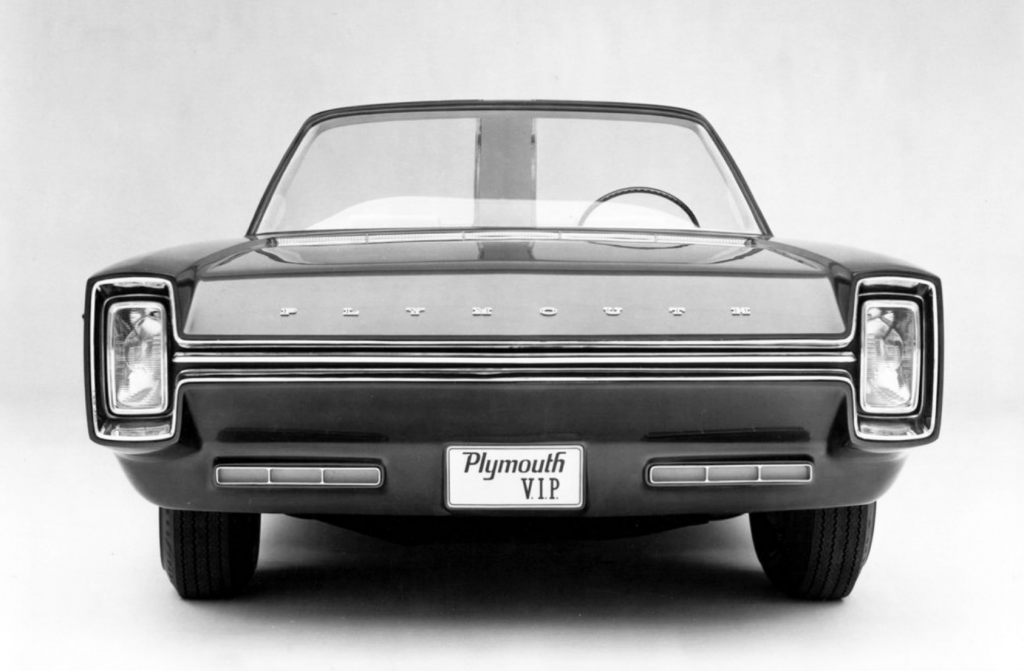 This is an installment in a series of posts looking back on show cars that we feel deserved a little more attention than they got. If you have a suggestion for a Forgotten Concept topic, please shoot us a line or leave a comment below.
Plymouth XP-VIP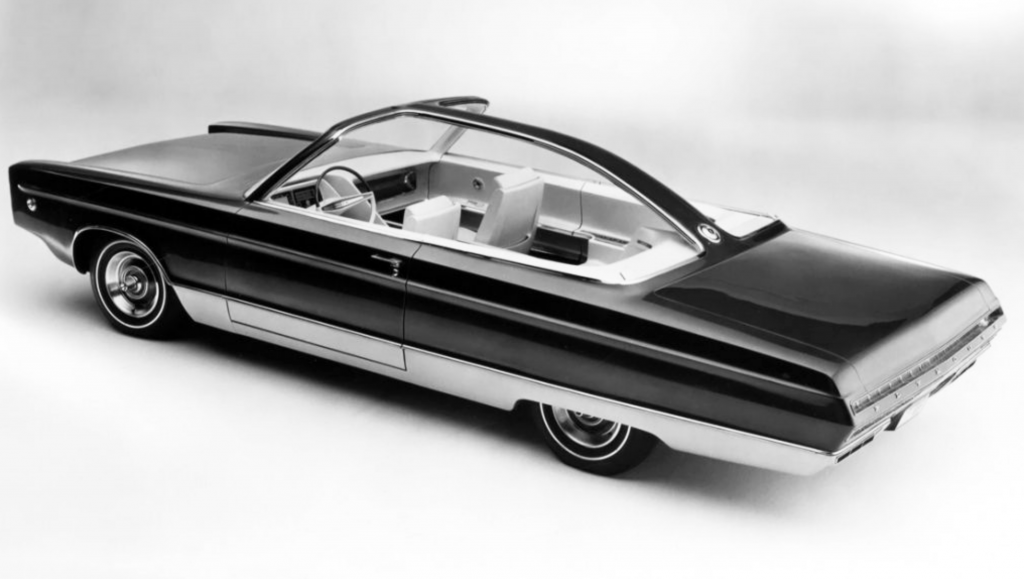 First Seen: 1965 Chicago Auto Show
Description: Full-size convertible featuring a retractable glass canopy and longitudinal roll bar
Sales Pitch: "An exercise in preparation for the future."

Details: The Plymouth  XP-VIP was a hotbed of technical and design innovation, the most compelling of which was the roof. Essentially a convertible, the VIP's clear roof elements were made of "photochromic" material which tinted automatically in bright light, and could be lowered completely. A centrally located roll bar ran the length of the passenger compartment. Interestingly, the XP-VIP was never presented with the glass in place, presumably because actual provisions for the raising and lowering of the glass had not been engineered into the concept vehicle.
The VIP feature four-place seating, and such luxuries as a telephone, mini reel-to-reel tape player, and an accident-detection system. A view screen ahead of the driver presented travel information and engine diagnostics,. A similar sized monitor located forward of the front-seat passenger served as a television, which was not visible from the driver's seat. The low-back front bucket seats featured power headrests which could deployed as needed. The XP-VIP was designed under the guidance of Chrysler's Elwood Engel.
Photo Feature: 1960 Plymouth Fury Hardtop Coupe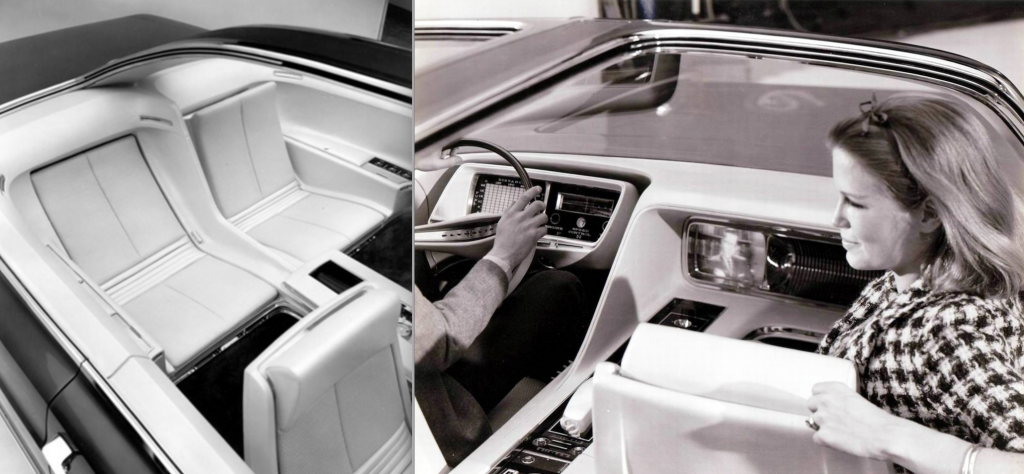 CG Says: Though the XP-VIP was claimed to be a test bed for cutting-edge features, it also served as a gauge to measure public demand for a Plymouth personal-luxury coupe along the lines of the popular Ford Thunderbird.  A model dubbed VIP would join the Plymouth lineup for 1966, though it was merely a topline extension of the brand's lineup–not a true personal luxury car–and was available in both coupe and sedan configurations. The VIP was dropped from the lineup after 1969. Chrysler revisited the personal-luxury car concept in 1970 with the the Cordoba De Oro concept.
Model-Year Madness! 10 Classic Ads From 1965