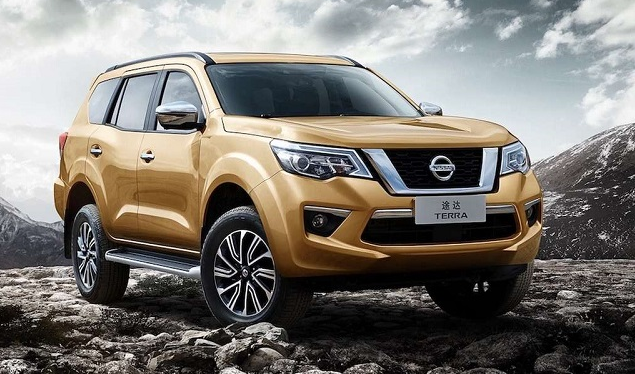 Is the U.S. market ready for a return of the old-school body-on-frame midsize SUV? Ford seems to think so, as a revived version of the company's Bronco SUV is being readied for a 2020 model-year debut.
Of course, Toyota never left the segment. The Japanese automaker's 4Runner still sells well, having enjoyed a small year-over-year sales increase for 2017.
Though Nissan essentially abandoned the off-road-oriented midsize-SUV market with its discontinuation of the Xterra SUV after the 2014 model year, the company is said to be considering a return to the segment.
While the absolute sales potential of this category of rugged, trail-ready SUVs is relatively small—likely no more than 200,000 sales–it is a potentially profitable niche, assuming the number of competing entries remains low.
Since a Nissan entry to the class would most likely come as a variation of a vehicle already being sold overseas, the automaker's capital commitment to introducing such a vehicle in North America could be relatively small.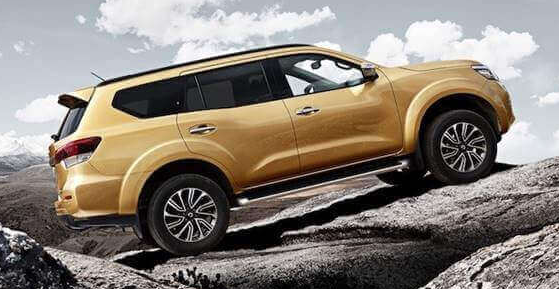 2021 Nissan Xterra–Why now?
With fuel prices having stabilized at a relatively affordable level, many American consumers seem to be less worried about fuel economy. And, with the U.S. economy humming along at a healthy clip, shoppers are spending more than ever on their new vehicles.
A body-on-frame SUV would likely retail for more than a comparably sized crossover, and with limited competition from rival products, incentive spending on such trucks would likely be low.
While carmakers are loathe to commit too much time and energy to building old-school SUVs—especially since gas prices can spike at any time, just as the economy can take a tumble—importing a vehicle already in production limits downside capital exposure.
Also, off-road-capable SUVs can make excellent halo vehicles; they practically ooze the sort of sporty, adventurous attitude that can help lift an entire brand.
2018 Detroit Auto Show: Nissan Xmotion Concept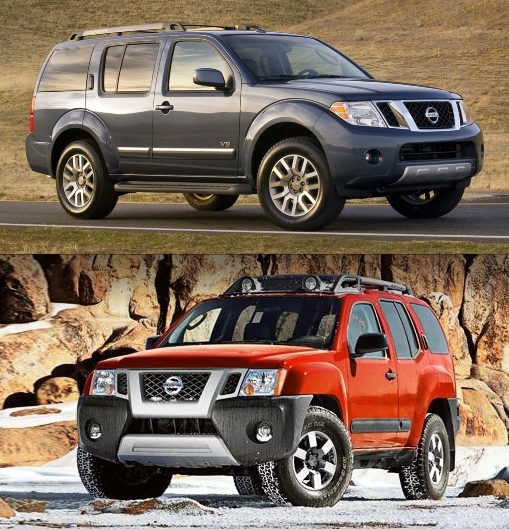 What is it?
The 2021 Nissan Xterra would likely be a veritable clone of the Nissan Terra, a largish midsize SUV just introduced for sale in China. With a 112-inch wheelbase and an overall length of 192 inches, the Terra is a little smaller than the U.S.-market Nissan Pathfinder.
The Chinese-market truck is powered by either a gasoline fueled 2.5-liter four, or a diesel engine of the same displacement. A 6-speed manual transmission and a 7-speed automatic are available with either engine.
Neither of these powerplants is likely to see North American market duty, however. Expect either a 3.5-liter V6, or a variation of Nissan's new variable-compression turbocharged "VC-Turbo" 4—cylinder engine. Americans are likely to see only the automatic transmission.
A revived Xterra will not be offered with third-row seating, and may not be available with Nissan's ProPILOT Assist semi-autonomous system.
Test Drive: 2018 Nissan Armada Platinum
Will it really be called Xterra?
Good question. Nissan last sold a truck called Xterra in 2014, and that vehicle was considerably smaller—and likely much less expensive—than the truck that would be imported from China.
Nissan could well go with the Terra moniker, hoping to build some global recognition for the brand, but could also hope to capture some of the brand recognition still associated with the Xterra moniker, even if the new truck is not all that similar in size or price to the original.
Nissan could also surprise everyone and introduce and all-new model name, though we're betting on Xterra.
How will the Xterra fit into the Nissan crossover/SUV lineup?
Compared to the rest of the Nissan truck lineup, the Xterra will be a relatively low-volume vehicle, and unlikely to cannibalize many sales from the more on-pavement-oriented Nissan models. Xterra will slot between the Murano and Pathfinder in terms of size, but will almost certainly cost more than either of those crossovers.

How much will the 2021 Xterra cost?
Look for Nissan to offer a more limited, higher-priced menu of Xterra models than Toyota does with its 4Runner. Expect to see a nicely equipped SL model to start at just under $40,000, a beefed-up PRO-4X Xterra to start at around $45,000, and a well-equipped Platinum Reserve example to top out around $55,000.
When will the Xterra arrive in showrooms?
As production of the Terra just began, it seems unlikely we would see a U.S.-market variant until the Chinese-market truck is updated in 2-3 years; this is because the changes needed to federalize the SUV for U.S. sale would be easiest to effect at that time.
Our best guess is that the new Xterra would become available before Autumn 2020 as a 2021 model.