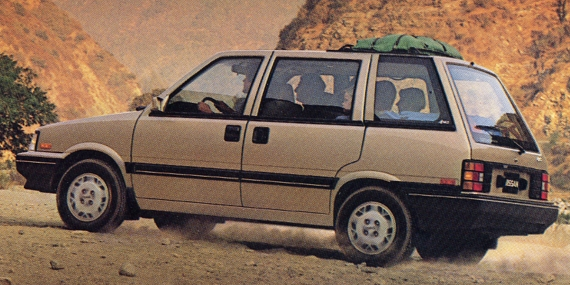 When you think Nissan, you likely think of models such as the Altima, Pathfinder, Rogue, or some other popular, high-volume vehicle. Indeed, Nissan will come close to selling half a million Rogues and Rogue Sports in 2018.
But despite its mainstream successes, Nissan has produced a few models that never really caught on in the marketplace—vehicles we suspect have completely vanished from your memory.
Here we have selected five such Nissans, each of which has been long forgotten by the average car shopper.
For this list, we stuck specifically with the Nissan brand, which came online in 1983 in the U.S. as Nissan began phasing out Datsun as its American-market nameplate. Perhaps we'll get around to addressing forgotten Datsuns in the future, but not today.
If you remember—or, better yet, have actually spent time with—any of the cars on this list, please tell us about it. The place for comments is at the bottom of the page.
1983 Pulsar Hatchbacks

Most auto enthusiasts will remember the spunky Pulsar NX, the small Nissan coupe which, for a couple of years at least, could be had as a notchback or with a dealer-installed "SportBak" wagon top. You can read more about that car here.
What most folks won't recall is that Nissan meant for the Pulsar to be a full range of cars based mechanically on the Sentra, but more upscale in price and equipment. The Pulsar "family" lasted but one season, with just the NX soldiering on after 1983.
Seen here are Asian-market examples of the 2-door and 4-door hatchback Pulsars—vehicles that sold in such small numbers here that Nissan pulled the plug on U.S. sales not long after their introduction.
Versions of these forgotten Pulsars were more successful in other markets, being sold in Europe as the Alfa Romeo Arna, and in Australia as the Holden Astra.
Cheap Wheels: 1987-88 Nissan Pulsar NX SportBak
1984-1988 Maxima Wagon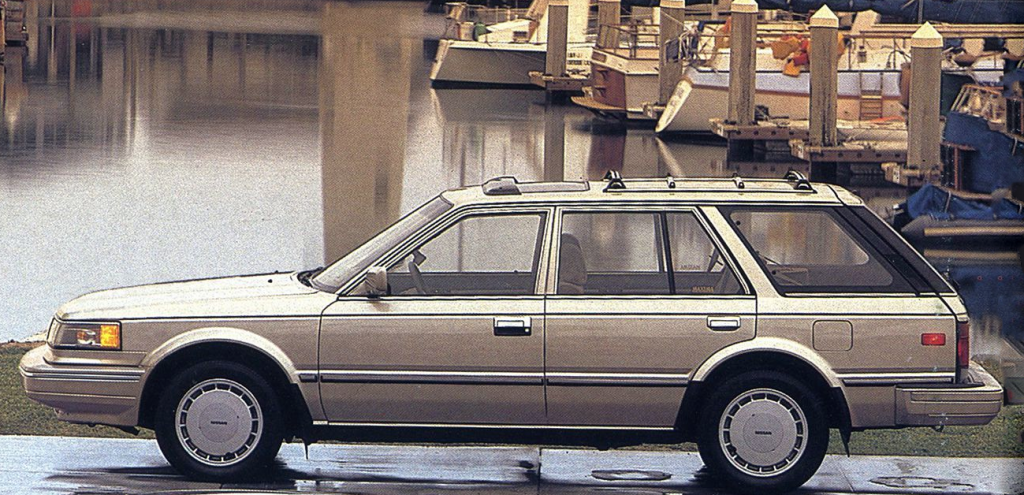 Many late-model auto enthusiasts have a soft spot for at least one generation of Nissan's "4-Door Sports Car" (4DSC), but we'd wager that most of them know it only as a sedan. There was, however, a period of time when the Nissan's near-luxury 4-door could also be had in wagon form.
The wagon variant of the Maxima actually predates the Nissan badge, having existed as a Datsun for a few years prior to the 1984 brand rollover.
A 1985 redesign of the Maxima brought with it the first generation of Nissan's slick 3.0-liter V6, replacing a 2.4-liter inline six. Sadly for enthusiasts, the Maxima wagon was never available with the sedan's standard 5-speed manual transmission, making do with a 4-speed automatic instead.
5 Wagons You've Completely Forgotten
1986-1988 Stanza Wagon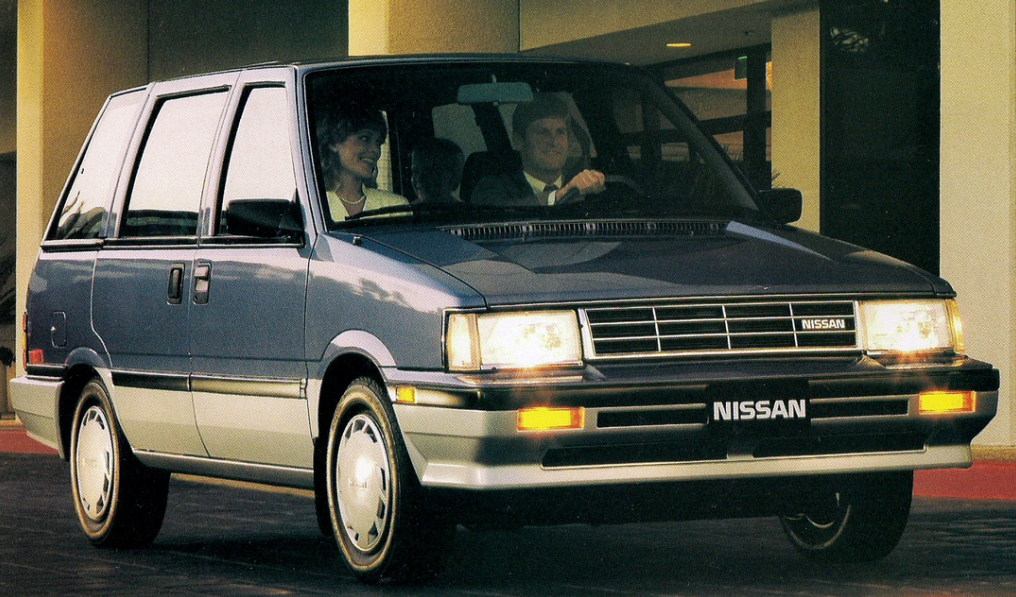 A number of space-efficient compact utility vehicles from Japanese automakers—known colloquially as "high wagons"—arrived on U.S. shores in the early to mid Eighties. Included among them were the 1984-1987 Honda Civic Wagon, and the 1982-1988 Toyota Tercel Wagon.
Like those cars, the Nissan Stanza Wagon could also be had with AWD, though only in a pricey top trim level.
Though the Stanza Wagon was short-lived here, it was popular internationally; it was sold in Asia as the Prairie, and in Canada as the Multi. All American-market Stanza Wagons made do with a 2.0-liter 4-cylinder engine. Oddly, the AWD model could only be had with a 5-speed manual transmission.
We like to consider this car an underappreciated precursor to the Nissan Rogue.
The 3 Strangest-Looking Vehicles of 1986
1987-1990 Van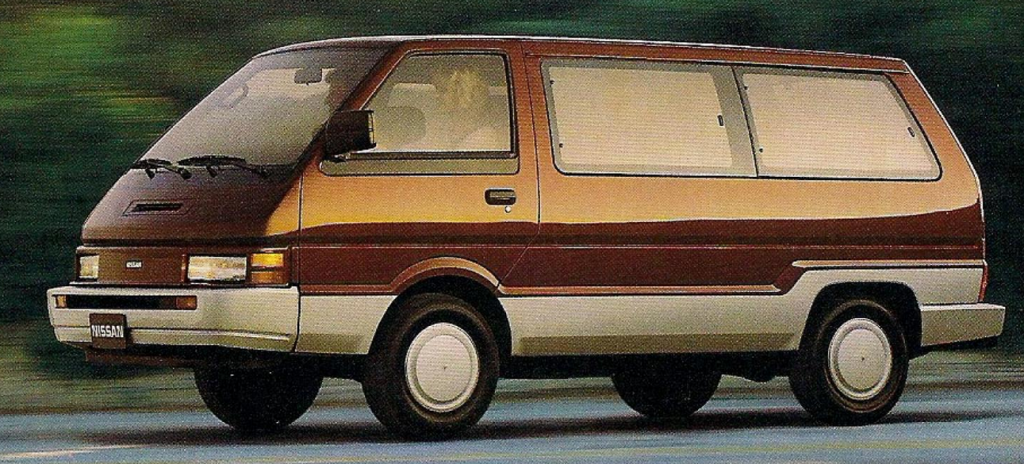 Knowing a good thing when they saw it, Nissan marketing types were keen to get into the minivan market created by the 1984 introduction of the Dodge Caravan and Plymouth Voyager.
Not yet ready with a U.S.-market-appropriate vehicle of its own, Nissan chose instead to import a Japanese-market "city van" as a placeholder. Enter the Nissan Van.
Perfect for navigating crowded urban environments such as those found in Tokyo or in Nissan's hometown, Yokohama, city vans were short in length and featured compact front and rear overhangs—traits which helped give them tight turning circles and made them easy to park.
Though they were probably a bit too small for the U.S. market, these vans had their fans, and Mitsubishi, Nissan, and Toyota all brought in examples to sell to van-hungry Americans.
The simply-named Nissan Van—dubbed Vanette in some markets—was powered by a 2.2-liter 4-cylinder engine, which was located between the front seats. (Locating the engine farther back in the vehicle was key to reducing a city van's overall length.)
Nissan Van sales volume was relatively low, but anecdotal evidence suggests that there are quite a few still on the road.
Forgotten People-Movers: More than 30 Minivans You Don't Remember
1990 Nissan Axxess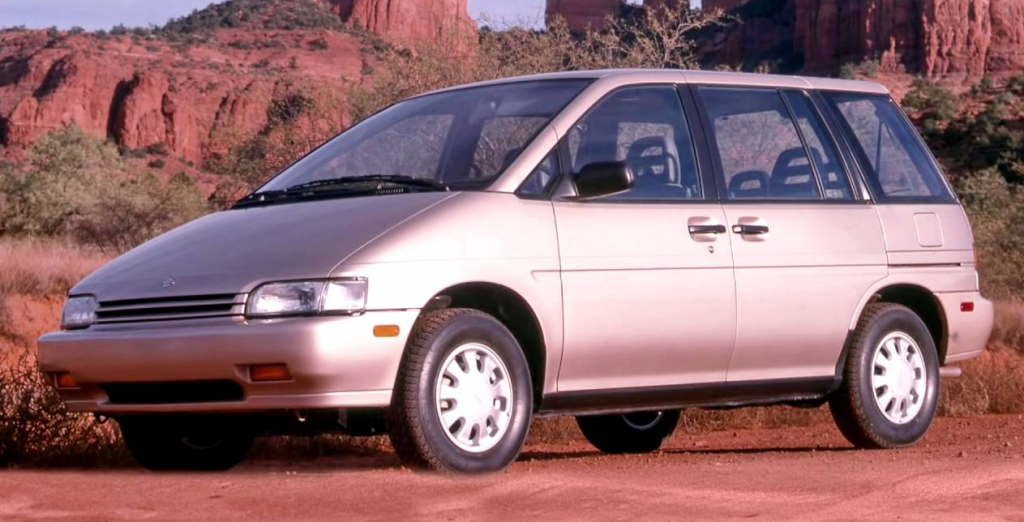 Though it was technically a 1990 model, the short-lived Axxess went on sale in the U.S. in the spring of 1989, and likely saw most of its sales volume in that calendar year.
A "mini minivan" not unlike the short-lived Mitsubishi Expo LRV or the more-recent Mazda5, the Nissan Axxess was all sorts of practical, but it failed to find a meaningful number of customers.
Axxess was the spiritual successor to the Stanza Wagon, though it was completely redesigned—and removed from the Stanza family for marketing purposes.
Consumer Guide editors were generally pleased with the Axxess they tested, though the original CG review complained that the cabin was noisy, and the sticker price of more than $20,000 well-equipped was too expensive for what the Axxess was.
Though the Axxess remained on sale for nearly two years, only 1990 models were ever sold in the United States.
Forgotten Functionality: Recalling the 1994 Eagle Summit Wagon, Mitsubishi Expo, and Plymouth Colt Vista