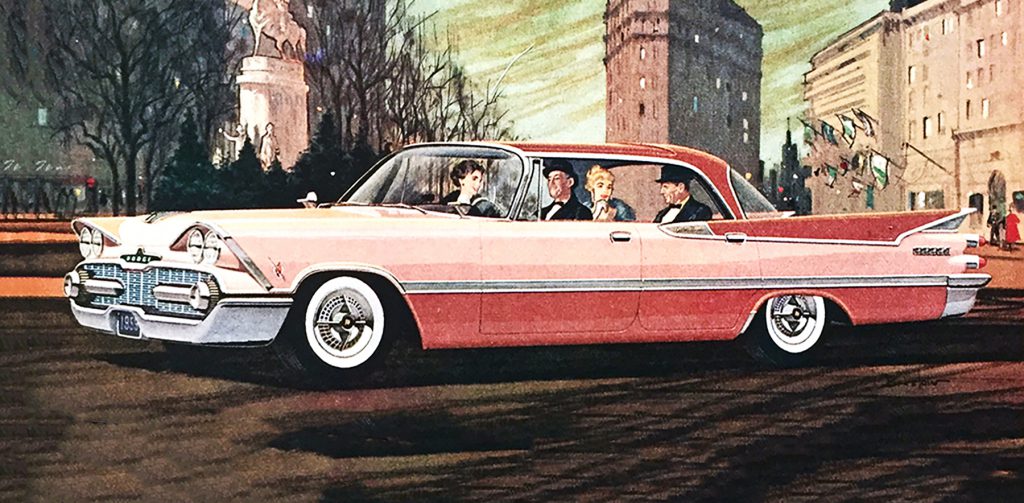 As far as colors go, pink is a relative newbie. Per Wikipedia, pink was first used as a color name in the late seventeenth century. As a car color, pink's use has been sporadic at best, though for a brief moment in time (really just the mid Fifties into the early Sixties), pink cars were all the rage.
We can't even imagine what kind of a resale-value hit a modern car or crossover would take were it painted pink, but we imagine it would be profound. Collected for you here are 16 classic car ads featuring pink cars, or at least cars in some hue very close to pink. Let us know what you think.
A Gallery of Pink Car Ads
1955 Plymouth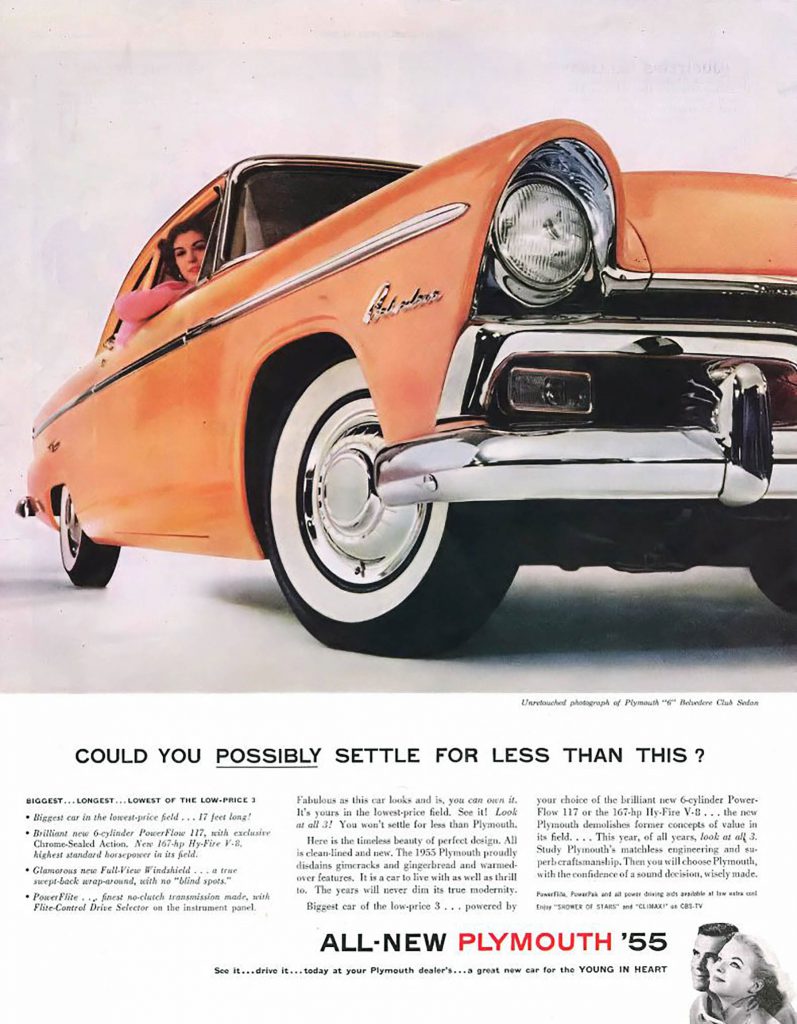 Local Color: Unusual Paint Hues at the 2020 Chicago Auto Show
1955 Plymouth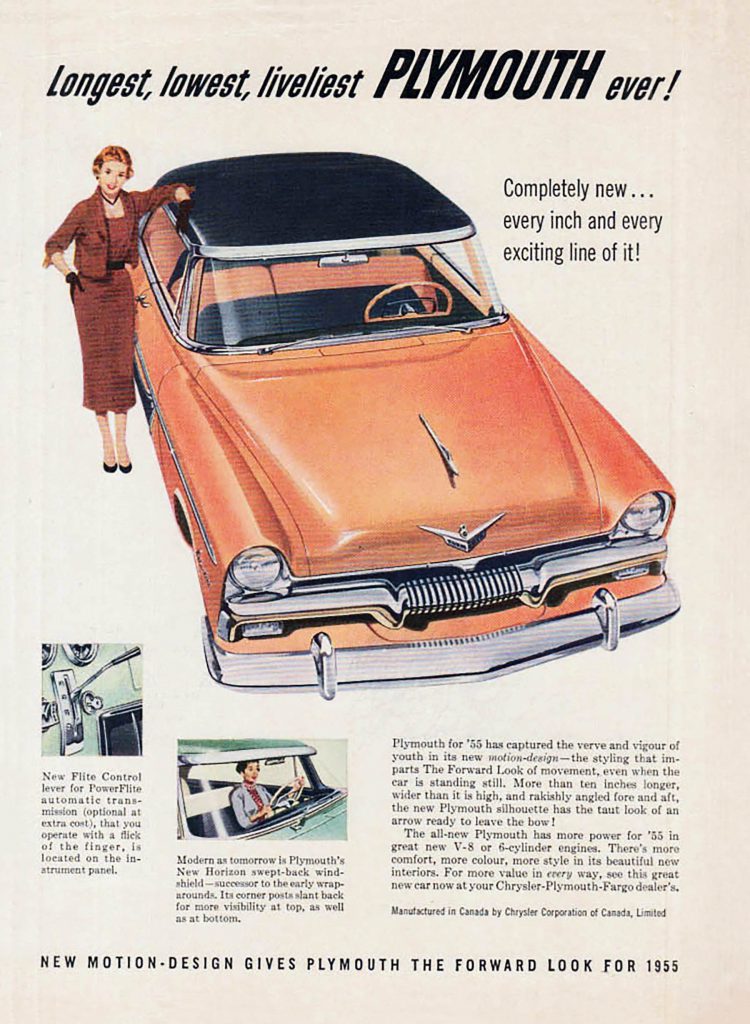 Cool Color: Nissan Midnight Pine Metallic
1956 Dodge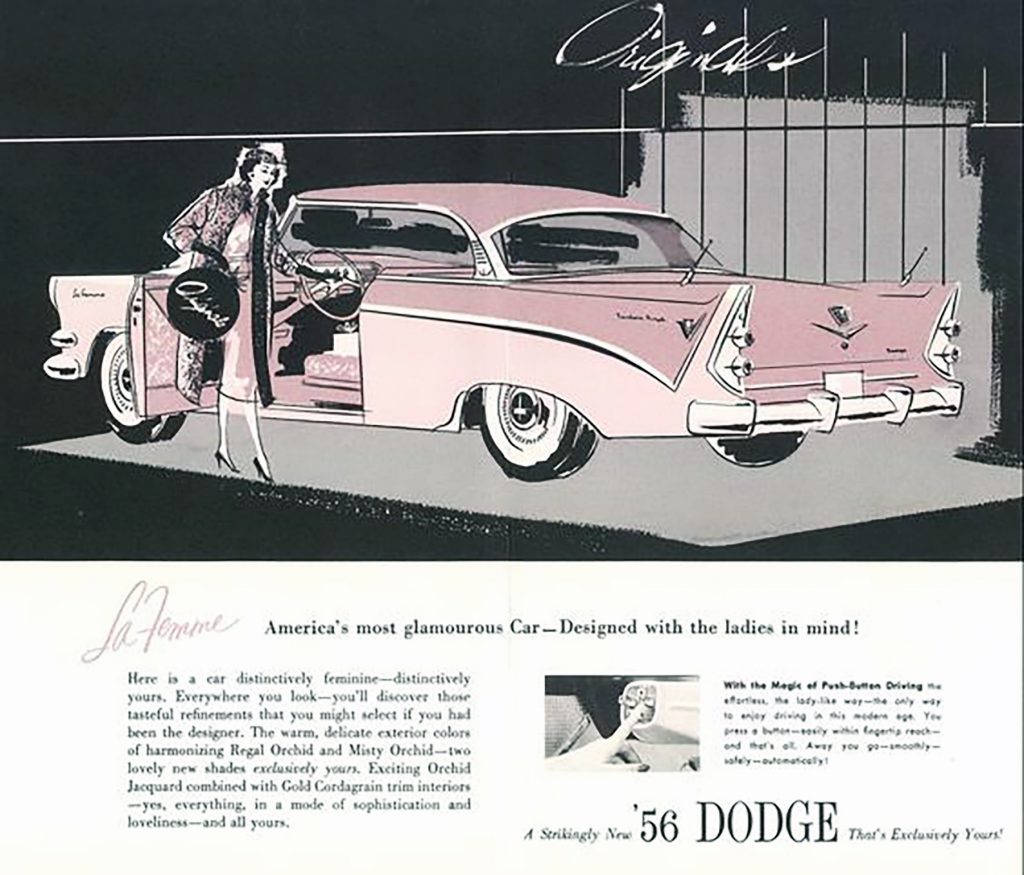 Cool Color: Lexus Sunlit Green
1956 Lincoln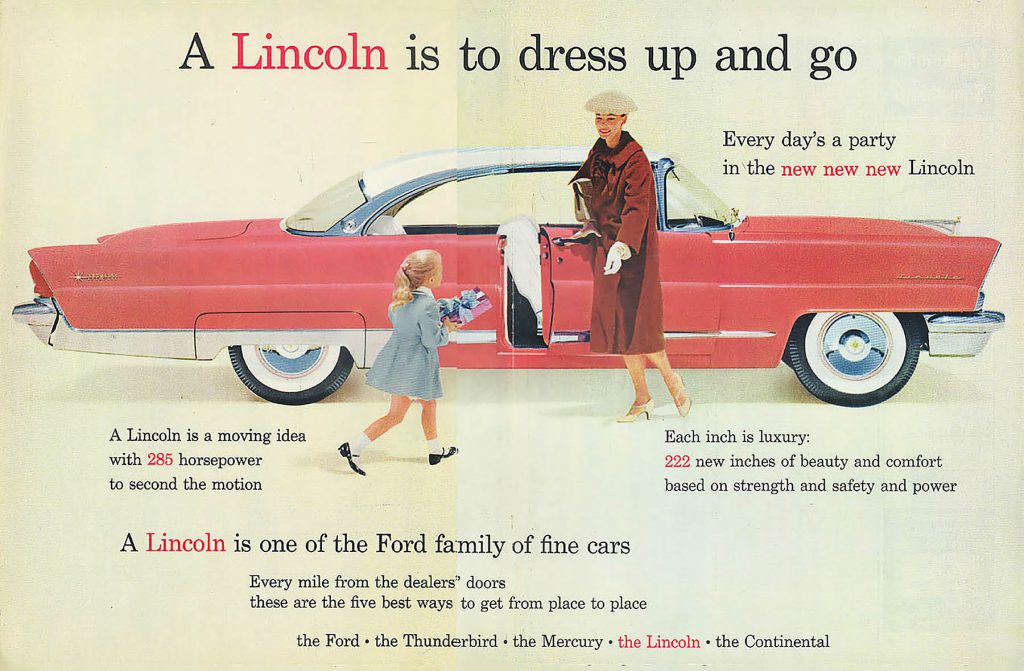 Local Color: Unusual Paint Hues at the 2019 Chicago Auto Show
1956 Pontiac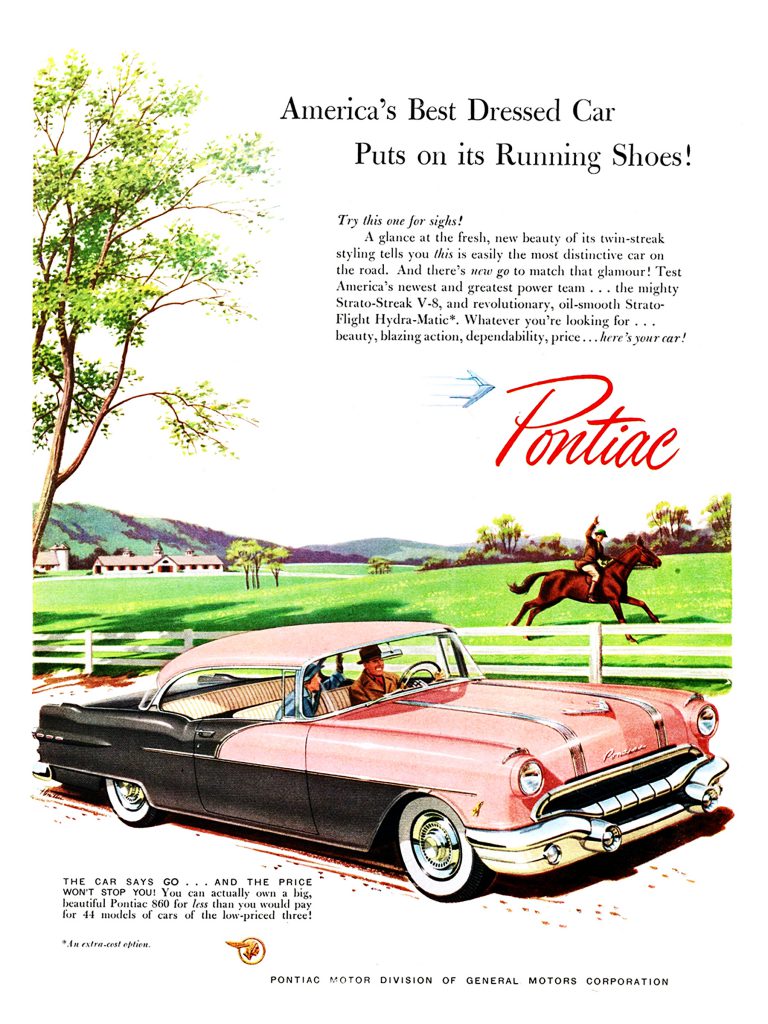 Fifteen Shades of Gray: How an Industry Brands Dull
1957 Oldsmobile in Harrison Air Conditioning ad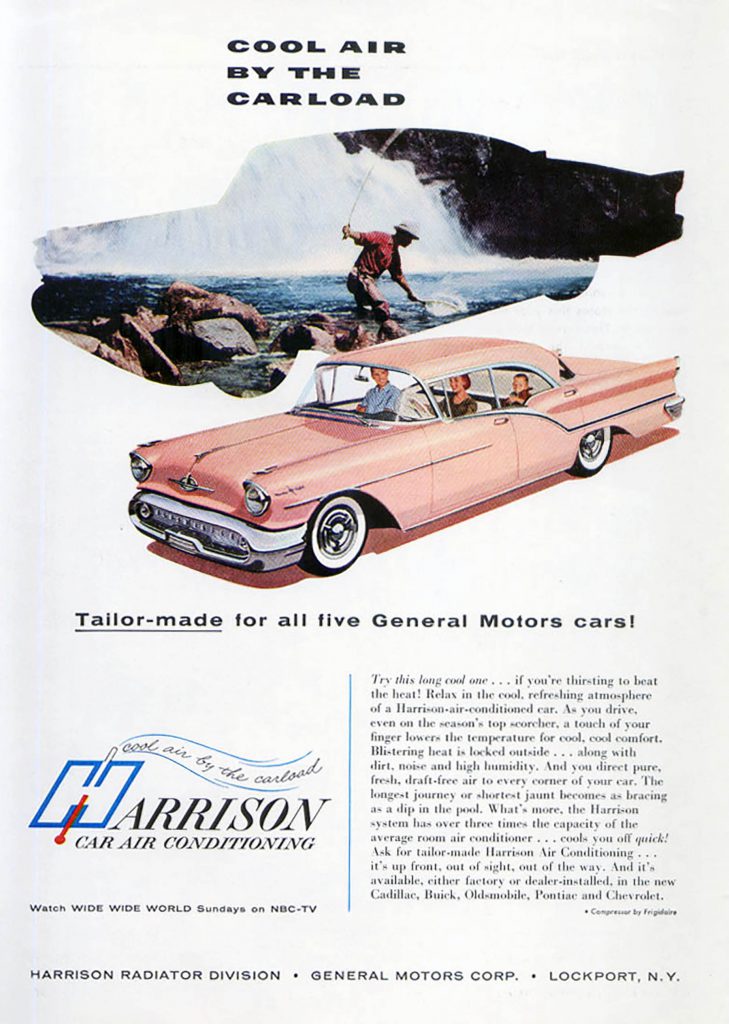 Where Have All the Colors Gone? A Car Dealer Explains…
1957 Cadillac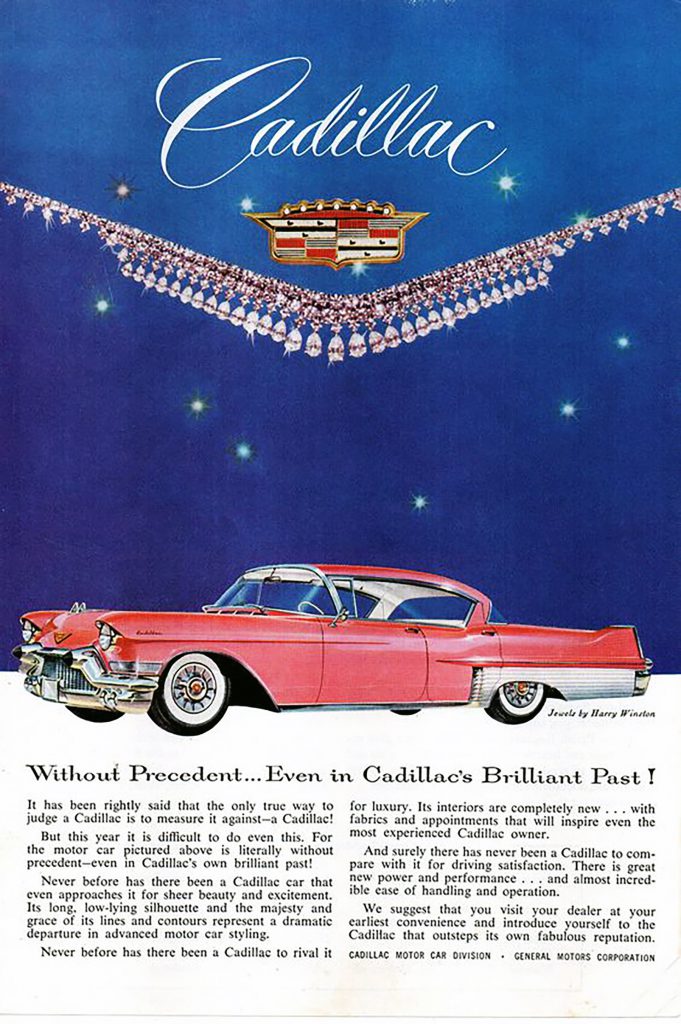 What Was The Volkswagen Golf Harlequin?
1958 Chevrolet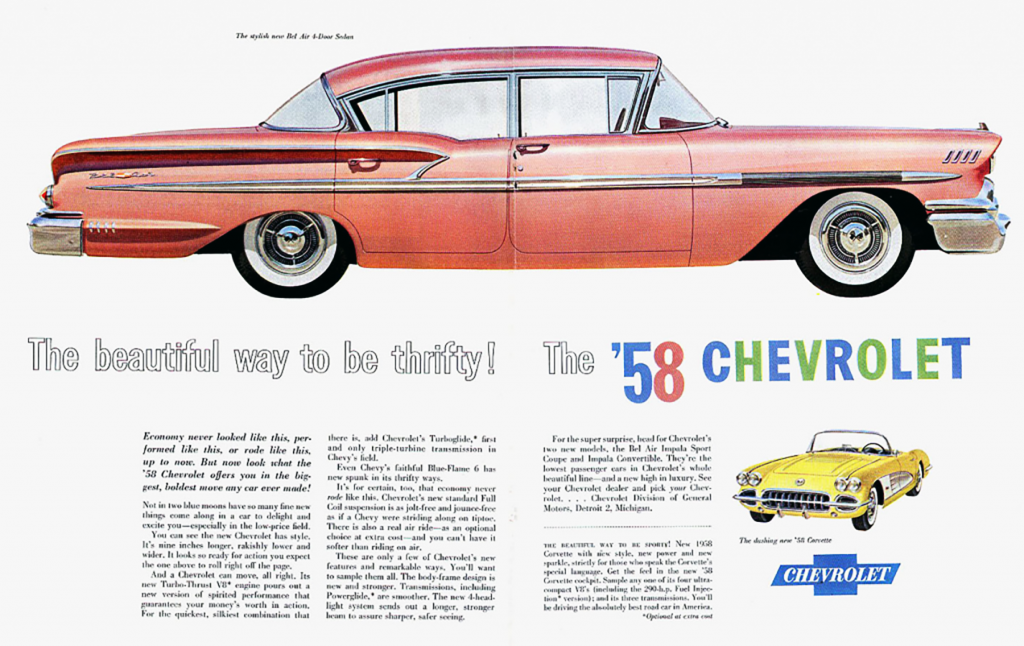 Emerald Madness! 10 Classic Ads Featuring Green Cars
1959 Dodge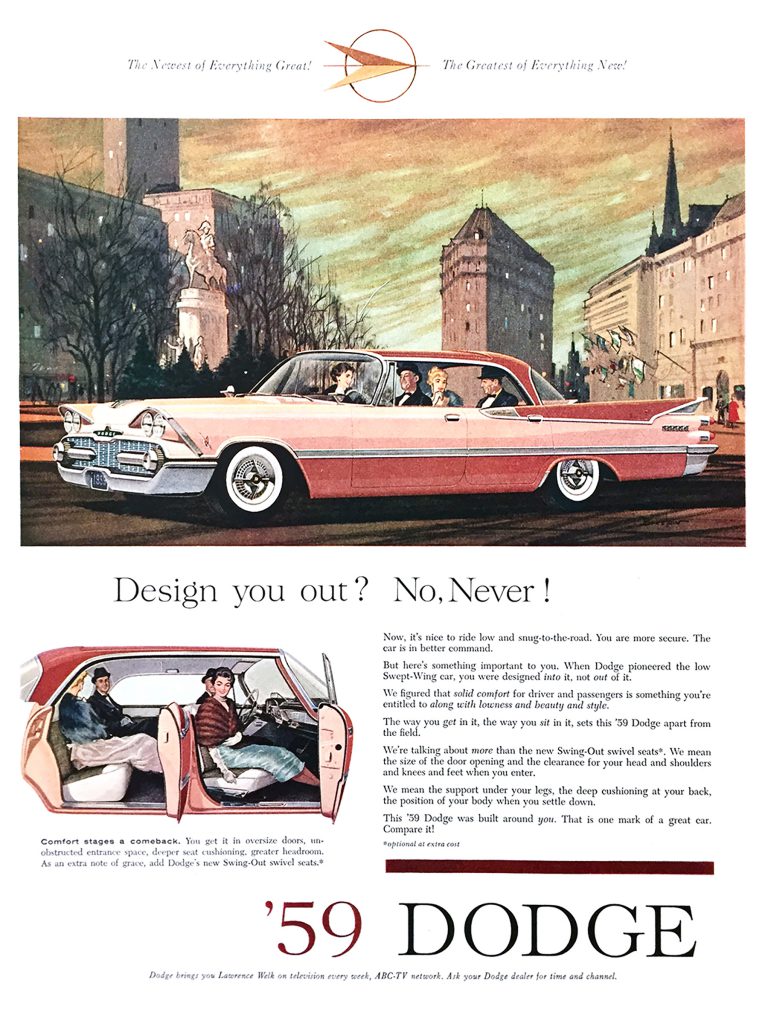 Red Hot! Five Very Red Car Ads
1959 Pontiac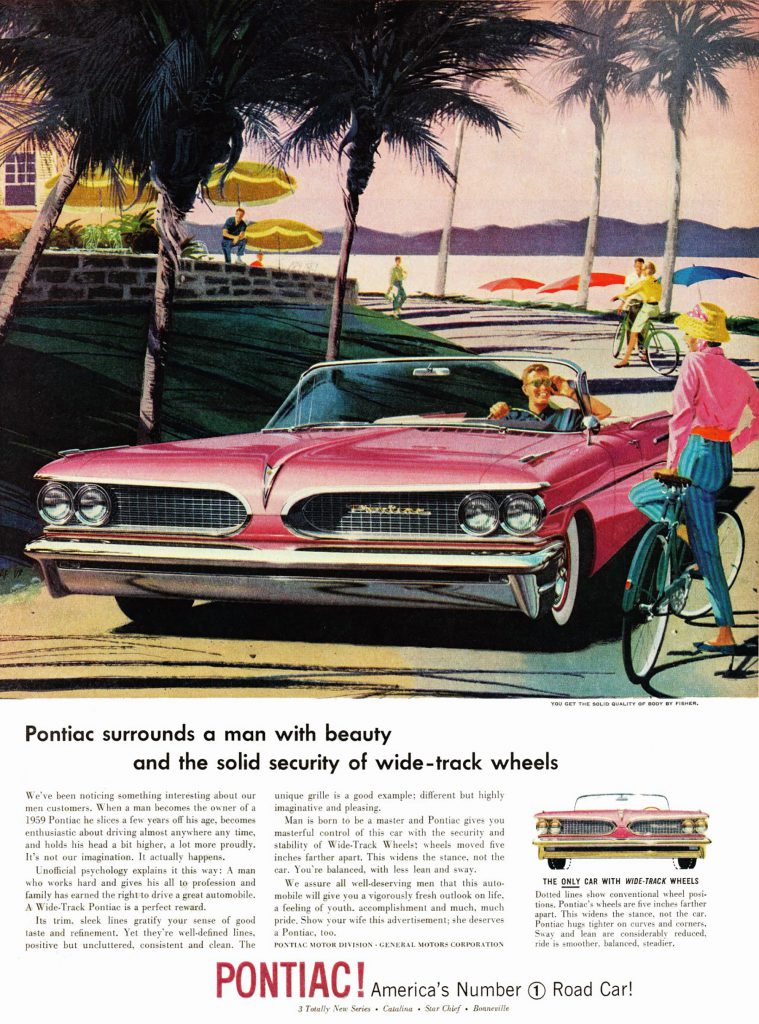 Automotive Lemons! Ten Classic Car Ads Featuring Yellow Cars
1959 Studebaker Lark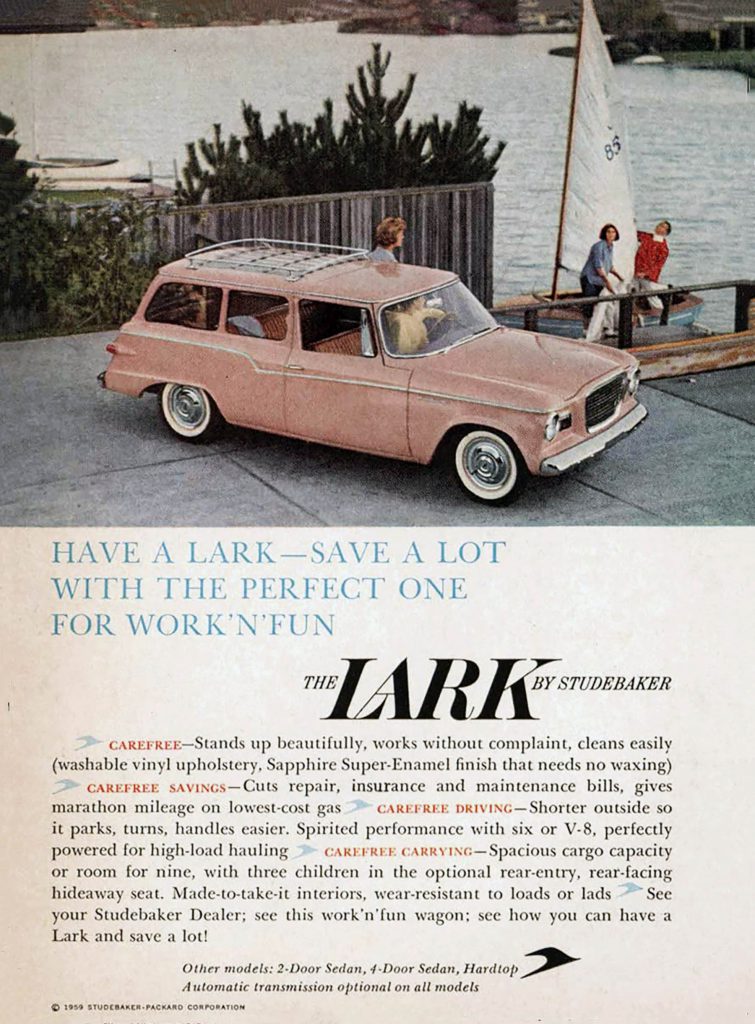 1960 Imperial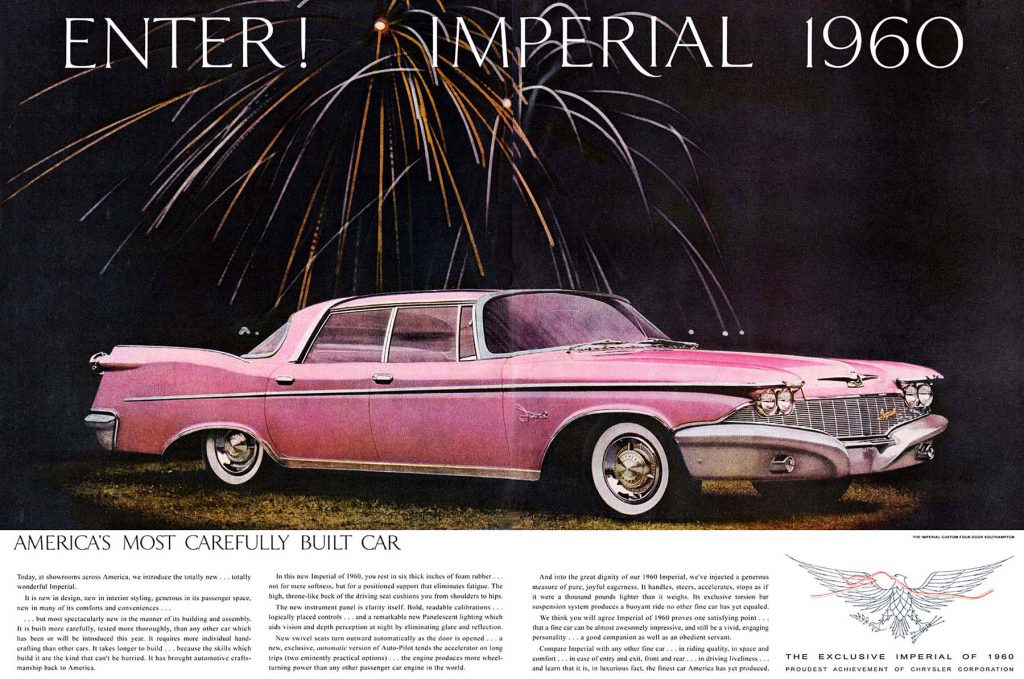 Techno Pink to Lemonade: The Many Colors of the Chevrolet Spark
1961 Cadillac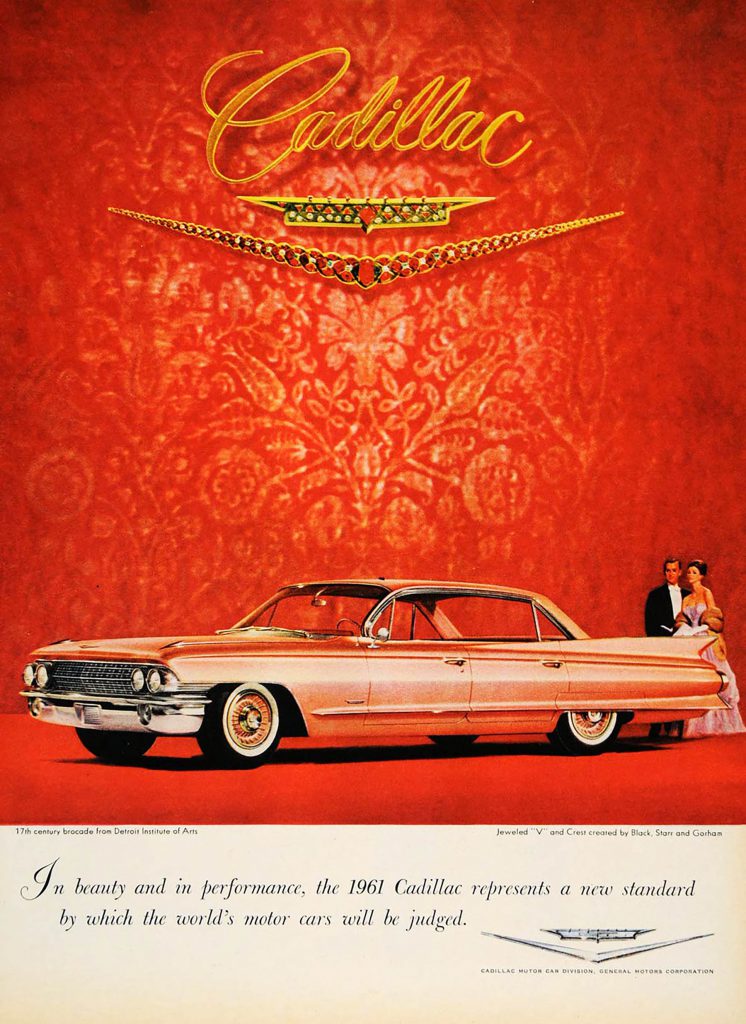 Forget Glossy: I Prefer Satin and Matte Finishes
1961 Rambler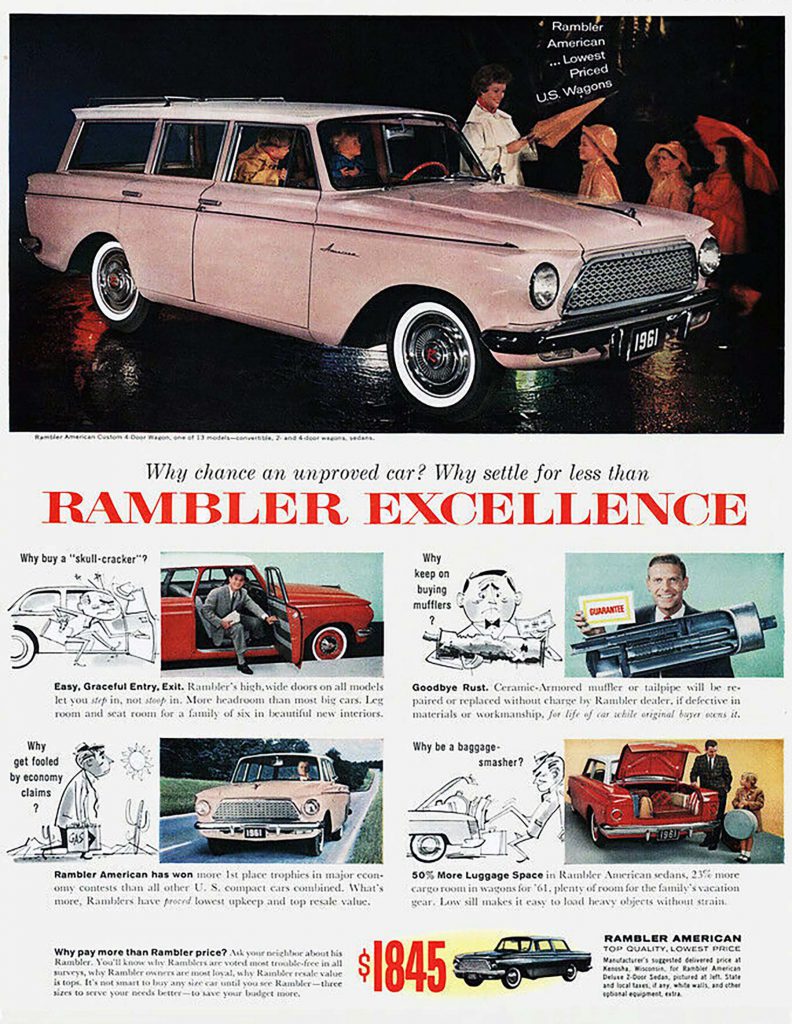 Forgotten Concept: Nissan Tri-X
1970 Dodge Charger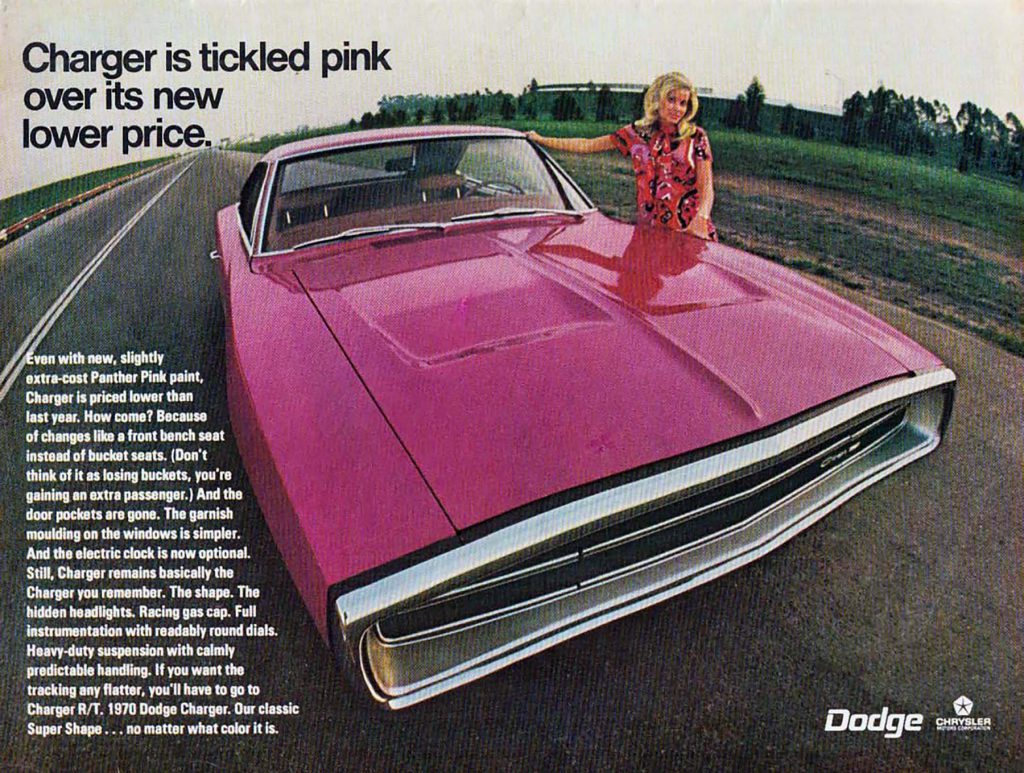 Flat-out Funky: The 2013 Hyundai Veloster Turbo's Matte Gray Paint Option
1980 Fiat Panda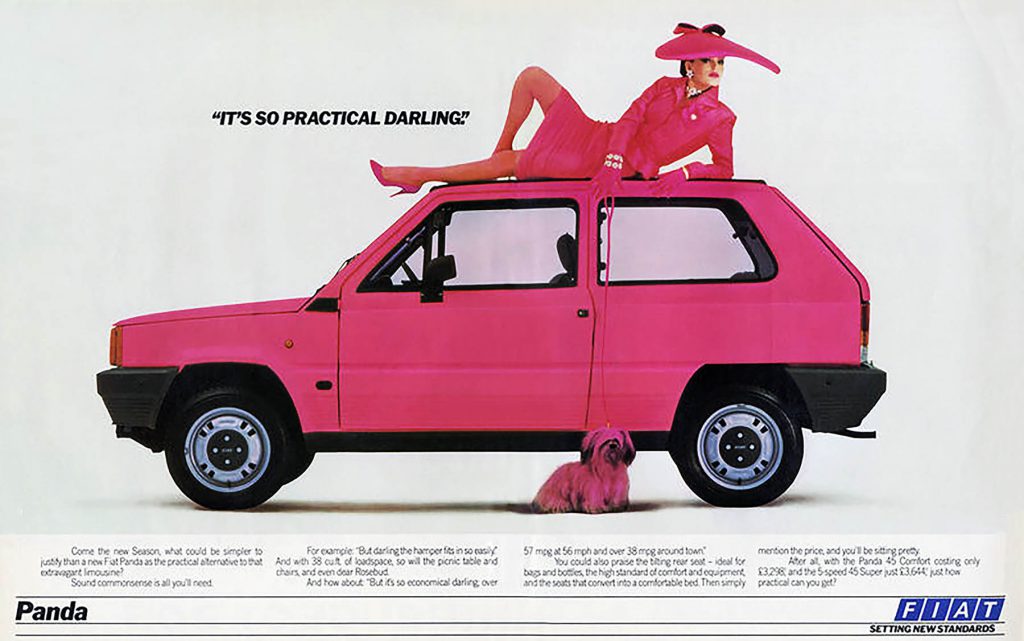 Pink Car Ads Gallery
(Click below for enlarged images)
Pink Car Ads
Pink Car Ads