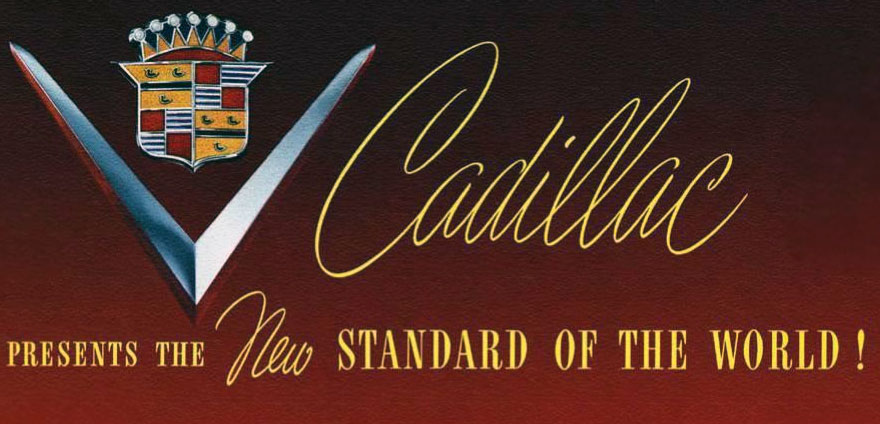 If you don't have a lucky number, you likely at least have a number or two you prefer to other digits. I, for example, rather like the numbers 2, 5, 14, and 21. I became aware of my fondness for these numbers one night while nursing a $2 gin and tonic at a now-defunct Iowa riverboat-casino roulette table.
 Automakers like numbers, too. Many storied model names have been enhanced by a carefully placed numeric suffix. Think of such classic monikers as Cougar XR-7, Fury II, and Galaxie 500, and you get the idea.
Update: On September 24, Cadillac announced that its coming flagship sedan would be named CT6.
Cadillac Names
According to a 1992 Association for Consumer Research study on the topic of alphanumeric brand names, numbers can add value to a brand that goes beyond simple rank order. Per the paper, "In the context of alpha-numeric brand names, three general areas of culture and cultural learning are implicated. First, numbers are a special category of symbols that carry 'excess meaning.' That is, a number is not just a number. Rather, like other symbols, a number evokes numerous thoughts and connotes many things beyond mere quantity."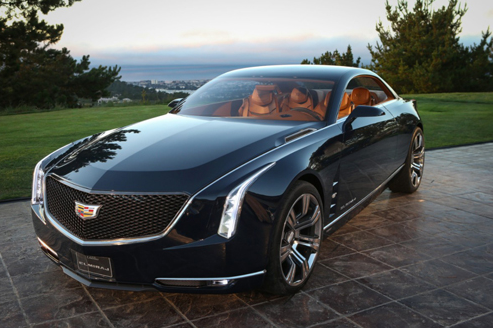 That said, it's clear many automakers have taken the letters/numbers thing too far. If you're baffled, flummoxed, or simply annoyed by the maddening proclivity for luxury-car builders to substitute complex alphanumeric codes for simple model names, you're not alone.
The Consumer GuideⒸ staff still refers to a cheat sheet whenever the need arises to refer to a specific Infiniti vehicle since that brand renamed every vehicle in its U.S. lineup for the 2014 model year. What were formerly EX, FX, G, JX, and M models were replaced by an even more perplexing amalgam of Q and QX monikers, this according to Infiniti, to better align its U.S. lineup with models sold internationally. Uh huh.
Sure, BMW and Mercedes make do with less-than-evocative alphanumeric model names, but their primary naming schemes are well entrenched–I seriously doubt many premium-car shoppers don't know what a 7-Series or S-Class is.
Cadillac Elmiraj Shimmers in Awards Spotlight
I mention all this because Cadillac is now less than 2 years away from introducing a new line-topping flagship sedan. The sedan is meant to compete directly with large luxury imports including the aforementioned BMW and Mercedes-Benz.
This is not exactly a David and Goliath story. Cadillac has been building globally competitive product for more than a decade now, and most shoppers in the luxury class now have the brand on their radar, if not on their test-drive list. I don't doubt that Cadillac can build such a vehicle. My problem is the car's name…
That's it. Cadillac's first $100,000-plus world-class sedan will likely be dubbed LTS. At least that's the working name, and it's the name being used by media most familiar with the project. The all-new rear-drive LTS would cap a line that includes the ATS, CTS, SRX, and XTS. Decent cars all, but cars with models names only serious enthusiasts will even bother to commit to memory. Only the Escalade bucks the three-digit naming convention.
I will argue that an American sedan of this importance needs a real name, and that it's time for Cadillac to move beyond these silly alphanumeric tags. Indeed, if the new big Cadillac is to be better than a BMW or Mercedes, then its model name ought not mimic the convention established by those makes.
So here, free of charge, I offer Cadillac 5 model names that far better suit the brand's new flagship. If you've got a good idea for a name, let's hear it, because LTS just doesn't cut it.
The 5 Most-Expensive Cars of 1974
Fleetwood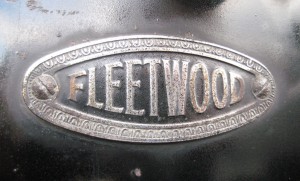 About as long a two-syllable word as you can muster, Fleetwood is a cool-sounding name that is steeped in Cadillac history and looks great on a badge. An independent body maker that was purchased by Fisher Body way back in 1925, Fleetwood produced custom bodies for Cadillac and other makers, and before that built luxury carriages.
Based on the Elmiraj show car–which we all hope the new big Caddy will look like—the "Fleetwood" should be offered with a 4.5-liter turbocharged V8 as well as (we're guessing here) a standard 3.6-liter turbocharged V6. Model suggestions:
Fleetwood 400 (roughly the expected horsepower of the V6 model)
Fleetwood 500 (V8 model)
Eldorado
While the new big Caddy is not a coupe, it is a flagship, and the Eldorado did go out on a boldly styled V8-powered high note back in 2002. Besides, there's ample precedent for coupes becoming sedans. The Charger, Duster, and Grand Prix monikers, for example, were all first applied to coupes and then later to sedans as well.
A long-wheelbase version of the new "Eldorado" will likely be necessary both for limousine use and for sale in China. To that end, I suggest reenlisting the services of the 60 and 75 tags last seen in the Seventies to help differentiate models. Suggestions:
Eldorado 60 (V6 model)
Eldorado 60 V8 (V8 model)
Eldorado 75 (V8 long-wheelbase model)
LaSalle
Smaller, nimbler, and arguably more modern looking, the LaSalle vehicles sold alongside Cadillacs during the Depression represented a breath of fresh air when compared to the giant vehicles they shared a showroom with. Likewise, Cadillac's new large sedan should feel like a break from the brand's traditional monolithic large-car past.
The LaSalle name has a continental feel, descends by way of a Detroit-area historic hero, and rolls nicely off the tongue. By way of suffixes, a bit of alphanumeric play might help the LaSalle tag feel modern. Suggestions:
LaSalle 35S (3.5-liter V6 model)
LaSalle 45S (4.5-liter V8 model)
Northstar

When introduced in 1992, Cadillac's Northstar V8 was among the most-advanced engines on the market, and a testament to the brand's technical prowess. Additionally, the Northstar name evokes a gentle wisp of '50s space-age optimism, and a time when Cadillacs ruled the Interstate.
Also, excluding the now-on-hiatus CTS-V, Cadillac cars have been without a V8 engine of any stripe for a number of years. Why not merge the flagship's moniker with a bold statement heralding the return of an 8-cylinder Caddy? For this name, we keep things simple:
Northstar (V6 model)
Northstar V8 (V8 model)
Northstar Fleetwood (V8 long-wheelbase model)
Elmiraj
Why not? Tapping the brand's most successful concept car in decades for a model name makes perfect sense, especially if the new flagship looks like the Elmiraj—which I've already noted we all really want.
For those not in the know, the El Mirage lakebed located near Carlsbad, California, is used for vehicle top-speed runs, not unlike the fabled Bonneville Salt Flats, so the Elmiraj name packs all sorts of cool connotations. Suggestions:
Elmiraj 6 (V6 base car)
Elmiraj 8 (V8 model)
Elmiraj 8L (V8 long-wheelbase model)
Runner-Up Cadillac Names Suggestions:
Calais
I Would have included Calais on the list, as the name has a fine continental feel to it, and it did spend time on Caddy decklids for a while in the Sixties and Seventies, but the tag's subsequent use by Oldsmobile compromises its appeal.
Brougham
Likewise, Brougham has a powerful historic appeal and strong association with the aristocratic early days of motoring, but today the moniker is indelibly linked with the image of vinyl tops and crushed-velour interiors on otherwise mundane cars.

Psychedelic 16: Cadillac's Multi-Cylinder Concepts of the '60s
Cadillac Names