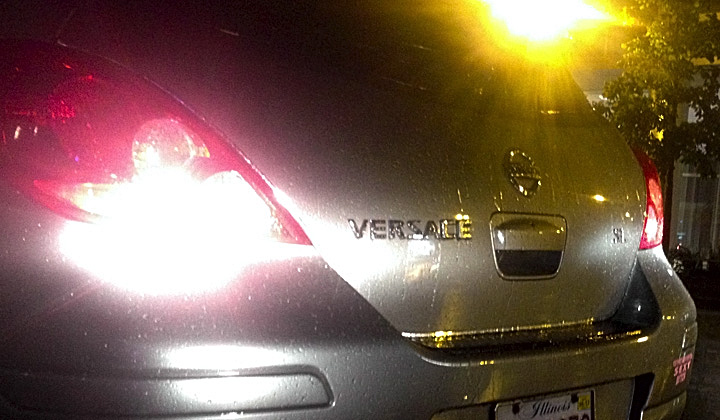 The Nissan Versa has a reputation for being an inexpensive, economical, and roomy little car, but I never would have imagined that it had a following among the dashing and debonair world of high fashion. But lo and behold, while dropping off a friend the other night, I spotted this rare, special-edition Nissan "Versace" near downtown Chicago. Meet the Nissan Versace.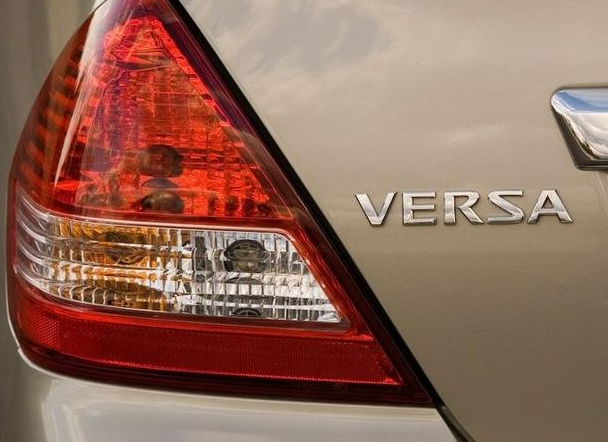 5 Really Bad Cobranded Special Edition Vehicle Ideas
Due to the late hour and rainy conditions, the photo is dark and hazy, but a true paparazzo has to get the shot wherever and whenever possible. In this case, said paparazzo was my buddy, whom I forced to take the photo during a downpour as he jumped out of my van.
The highlights on the body are water droplets and not diamonds, although an exclusive jewel-encrusted version will likely be available for the fall collection.