For auto enthusiasts, 1987 will always be remembered as the year that Chrysler purchased AMC. But it was also the year that Star Trek: The Next Generation debuted, and the fantasy video game The Legend of Zelda was released.
Economically, 1987 was an interesting year. Average personal income crossed the $25,000 line nationally, and the average value of a house came very close to $100,000. Both important benchmarks.

Here we present five cars that fall somewhere between those two benchmark numbers in terms of base price. For affluent shoppers of American luxury rides, these were the cars that were probably on  test-drive short lists.
It's worth noting that every vehicle on this list is powered by a fuel-injected V8 engine, and that two (the Cadillacs) are front-wheel drive.
If you've spent time with any of the rides on this list, tell us about it. The place to leave comments is below the last car.

Cadillac Allanté: $55,200
Leather seating: Standard
Most-expensive option: Dealer-installed cellular telephone (price varied)
5 Most-Expensive American Wagons of 1978
Cadillac Fleetwood Sixty Special: $35,350
Leather seating: $525
Most-expensive option: Cellular telephone ($2850)

Chevrolet Corvette Roadster: $33,647
Leather seating: $400
Most-expensive option: Leather Sport Seats ($1025)

Corvette Fun Facts: C4 (1984-1996)
Lincoln Town Car Cartier Edition: $27,815
Leather seating: $469
Most-expensive option: Power glass moonroof ($1319)

The Most-Expensive Japanese Cars of 1992
Lincoln Mark VII LSC
Leather seating: $560
Most-expensive option: Power glass moonroof ($1319)
Best Selling Vehicles of 2017 by Brand
Most-Expensive American Cars of 1987
Written by: Tom Appel
on December 21, 2015.
on September 27, 2019.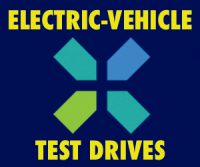 Auto Shows
Steve & Johnnie's Road Tests