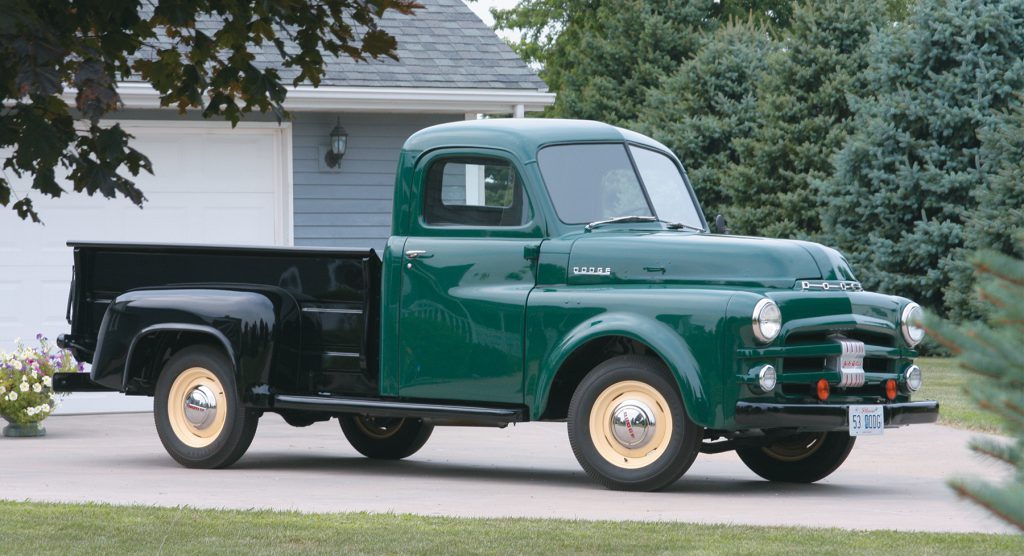 Note: The following story was excerpted from the February 2011 issue of Collectible Automobile magazine
By Don Sikora II
Back in 1953, trucks were nearly always used for work. Dodge recognized this and attempted to tailor its truck offerings to every possible need.
More from Collectible Automobile Magazine
The strategy was for a number of years advertised as "Job-Rated" and offered a dizzying array of trucks designed and engineered to fit the need of nearly any interested prospect.
To identify the literally hundreds of potential variants, Dodge developed an arcane naming convention that only an engineer could love—and probably develop.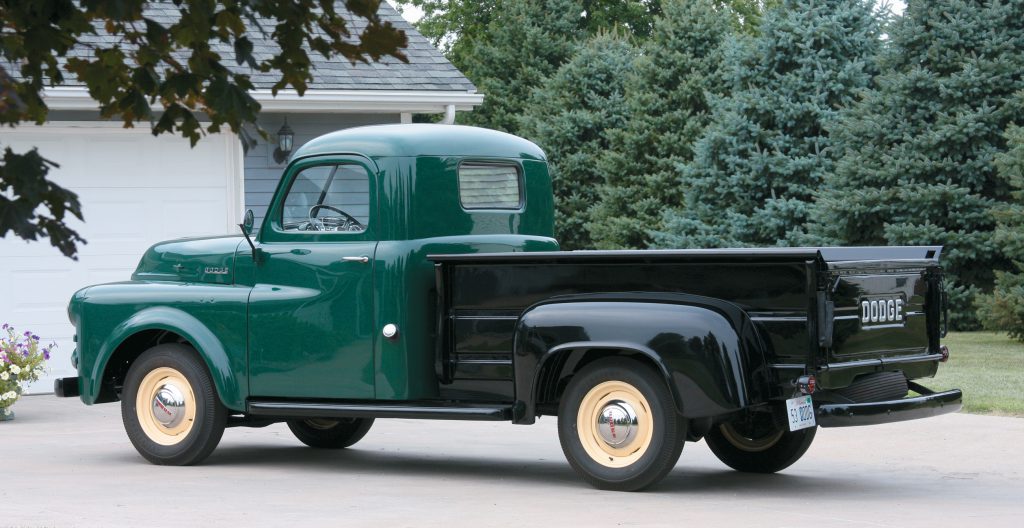 Nineteen fifty-three Dodge trucks were part of the B-4 series. The "B" stood for the B-series trucks Dodge unveiled in December 1947. These 1948 models were the brand's first all-new trucks since 1939.
The "4" indicated that the '53s represented the fourth major variation of the basic B series. These two pieces of each model name were used accross the board.
After that, it gets increasingly confusing. Half-ton models were in the B-4-B series, 3⁄4-ton trucks were called B-4-C, and the one-tonners were labeled B-4-D.
Some weight classes used multiple-letter codes depending on a particular truck's gross vehicle weight. The largest Dodges for 1953 were the four-ton B-4-Y trucks. Power Wagons were designated B-4-PW.
Photo Feature: 1960 Dodge D100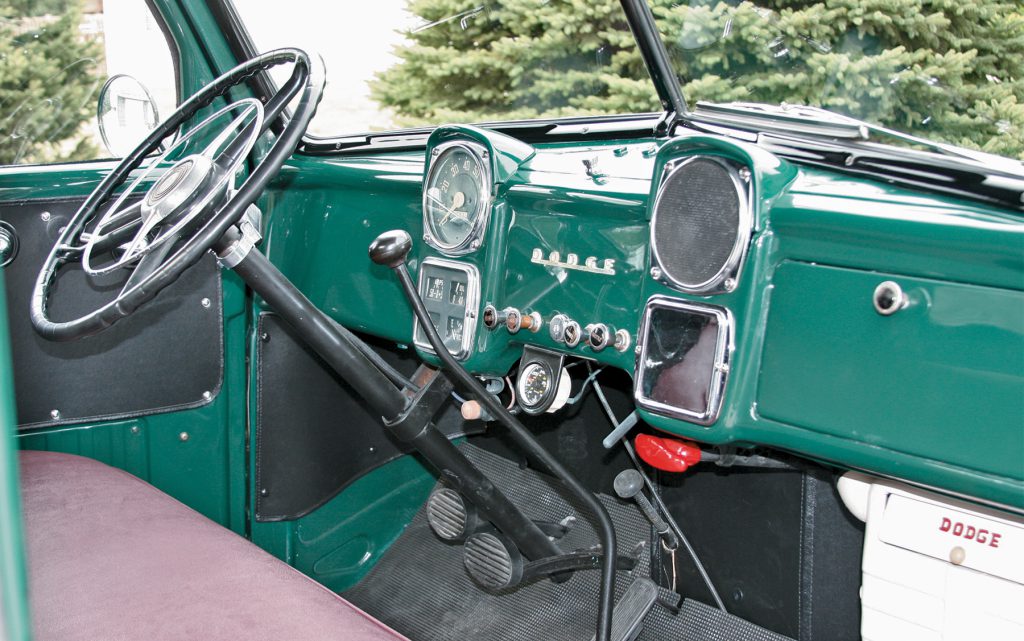 Dodge didn't stop there, though. After the second letter, additional letters could appear to further define a particular truck. Examples include cabovers that were called out with an "M" and Dual-purpose trucks—Dodge-speak for truck with a two-speed rear axle—used the letter "A."
The last piece of this puzzle was a three-digit number at the end. This was simply the truck's wheelbase in inches.
The resulting names were cryptic to the uninitiated, but to those who understood the system, the seemingly random collection of letters and numbers conveyed plenty of information.
Productwise, the 1953 Dodges benefited from some significant changes. Possibly the most important innovation was an option for 1⁄2- and 3⁄4-ton models. A semiautomatic "Truck-O-Matic" self-shifting transmission paired with Dodge's Gyrol Fluid Drive to bring nearly shiftless driving to trucks.
The setup made it possible for the driver to only use the clutch while first starting out and putting the transmission in either "Power" or "Driving" range. After the transmission was in one of the two ranges, only the brake and accelerator were used. The transmission would hydraulically shift between the two gears in the chosen range based on speed.
The Truck-O-Matic was a pricey option though, listing for $110. It's unknown how many 1953 Dodge trucks were ordered with it.
Another important development in 1953 was the appearance of one of the industry's first long-bed 1⁄2-ton pickup trucks. Buyers could choose from the expected six-foot pickup box on a 108-inch wheelbase, or a 7.5-foot bed on a 116-inch span.
Photo Feature: 1952 Crosley Pickup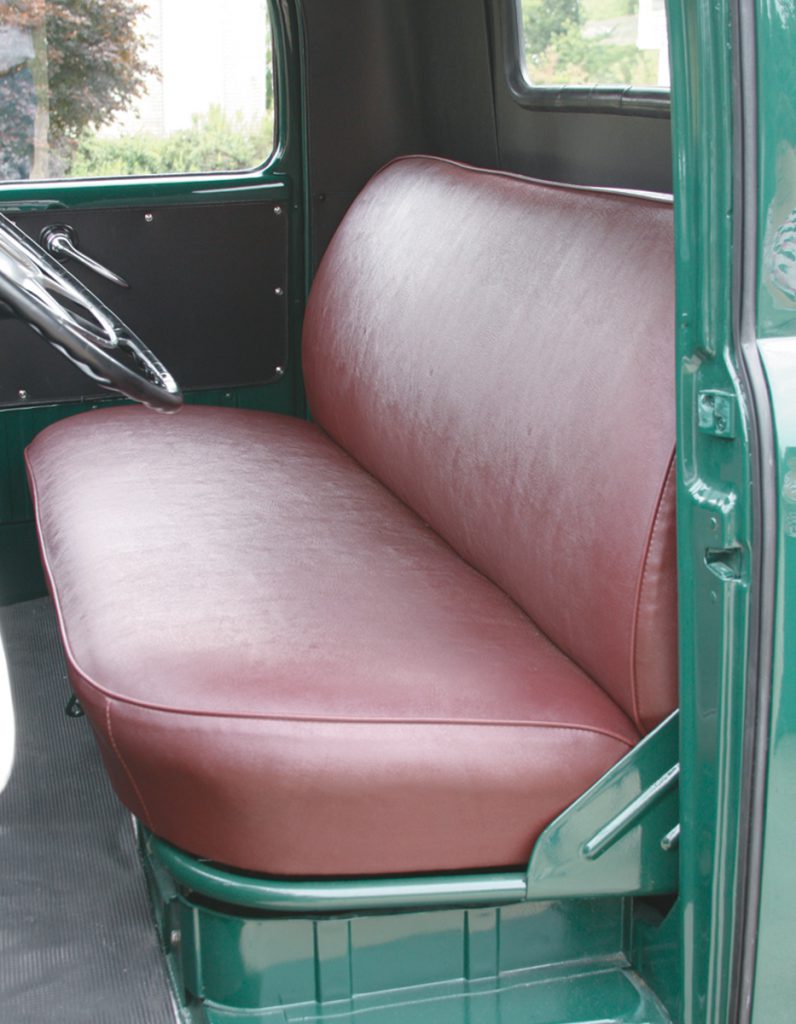 At $1379 to start, the long-bed was about $35 more expensive than its short-bed cousin. All long-bed trucks used a high-sided cargo box; short-beds received a standard low-side box, with the high-side unit optional.
Most Dodge pickups also looked a little more stylish than their 1952 B-3 counterparts thanks to a new rear fender design. The new fenders were larger, with a more steamlined design than the simple cycle-style units they replaced on all models except for one-ton dual-rear-wheel versions. It proved to be a design with great staying power, being used on Dodge "step-side" pickups through 1985.
Other changes for 1953 weren't as significant. Green-tinted glass was available for all windows. Interior styling was changed, and there was a new maroon-and-gray color scheme.
Further tweaks included new hubcaps, revised Dodge lettering above the grille, a Dodge nameplate on the instrument panel, and bright-metal trim rings for the parking lights.
Half- and 3⁄4-ton trucks used a standard 218-cubic-inch inline L-head six-cylinder engine. Output was 100 horsepower at 3600 rpm and 177 pound-feet of torque at 1600 rpm.
Sales figures for the long-box 1⁄2-ton 1953 Dodge pickup aren't known. One source lists total production of B-4-B-116 models at 9002, which includes an unknown number of chassis-and-cowl and chassis-and-cab assemblies.
Big-Rig Style: What If Semi-Truck Makers Built Pickups?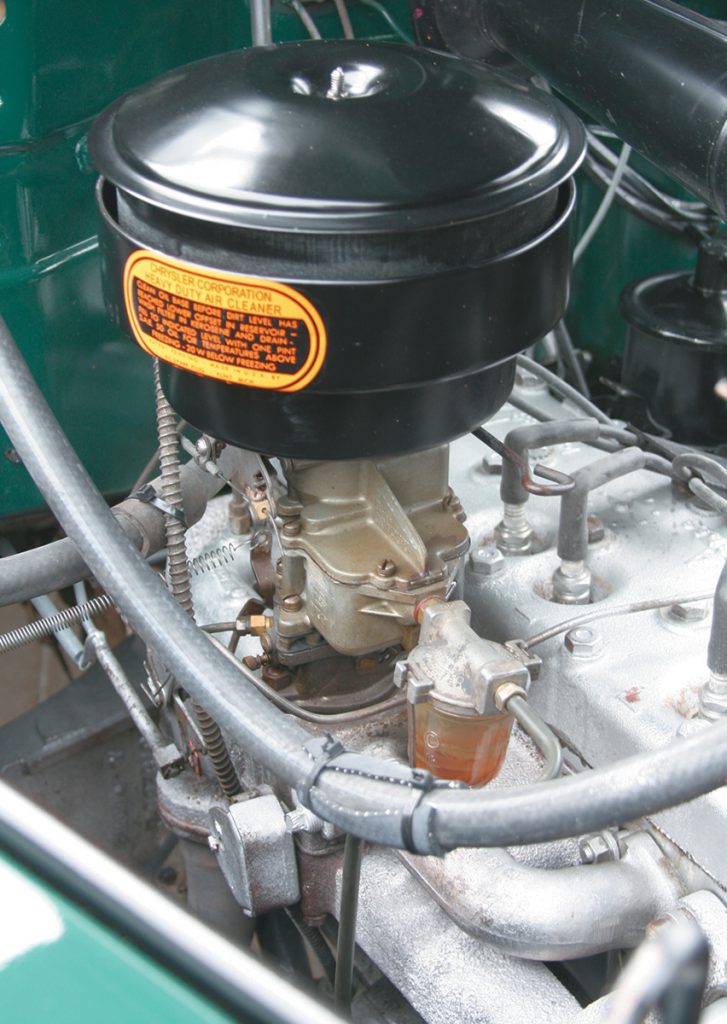 The line of shorter B-4-B-108 trucks saw model-year production of 40,412. This included the same three models listed above, plus a panel truck.
The truck featured on these pages is a 1953 B-4-B-116, one of the first-year long-wheelbase 1⁄2-ton units. It is owned by Steve and Mary Kerber, who hail from Towanda, Illinois.
The Dodge has been in the family since 1961, when Steve Kerber's father bought the 32,000-mile truck to use on his farm. Though it was last driven on public roads in 1976, the trusty Dodge continued to earn its keep by doing chores on the farm until 2003.
Restoration began soon after its "retirement" and the heirloom Dodge was back on the road by 2009. At the time of this writing, it had just crossed the 39,000-mile mark.
The unusual two-tone paint scheme of Dodge Truck Dark Green with a black bed is original; painting the bed to match the cab color was an extra-cost option back in 1953. Dodge Truck Cream was used on wheels, regardless of the other colors used on a given truck.
Other features found on the Kerbers' truck are a heater, dual windshield wipers, heavy-duty springs, and a 4.11:1 final-drive gearing. This truck also has the optional four-speed transmission with floor-mounted shifter; a column-mounted shifter was supplied with the standard three-speed manual and the optional Truck-O-Matic.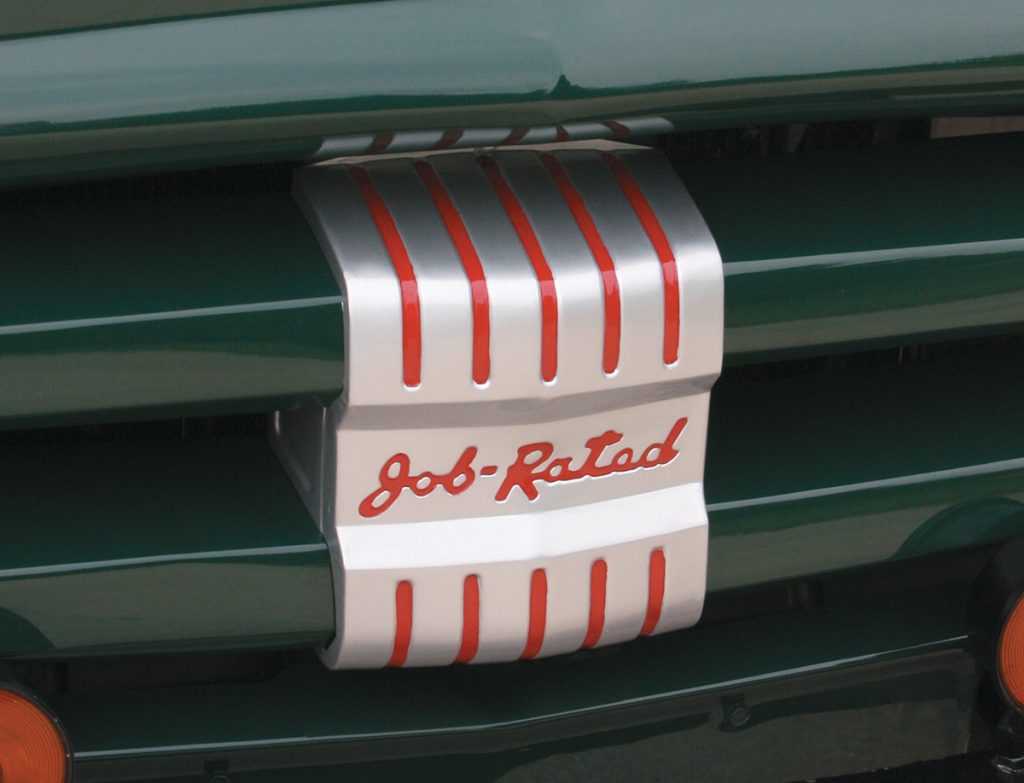 Listen to the Consumer Guide Car Stuff Podcast