It used to be that driving a compact car meant making serious sacrifices in comfort and performance in the name of affordability and fuel economy. Not anymore. Today's compact cars offer impressive all-around refinement and a broad array of available comfort and convenience features in an affordable, easy-to-manage package. No, these small cars usually can't match the outright passenger and cargo room that bigger cars provide, but their efficient design makes many so-called compacts more spacious inside than you might expect. Plus, those tidy dimensions give compact cars an inherent maneuverability–and even hints of sportiness–that larger vehicles can't match.
Front-wheel drive and 4-cylinder engines are the rule here, though a couple compacts offer all-wheel drive, and a few are available in sporty performance versions with gutsy turbocharged fours. A 4-door sedan is the predominant compact-car body style, though some come as 4-door hatchbacks as well. Listed below are our ten favorite cars in this extremely competitive category.
A note: We've focused this list on mainstream compact cars that start below $20K, a category that excludes the Toyota Prius. The Prius is a dedicated hybrid-only vehicle, and as such, carries sticker prices that are notably higher than the typical gas-engine compact car. Though it doesn't fit the parameters of this list, the Prius is still an outstanding value that we've honored with our annual Best Buy award for several years running.
Chevrolet Cruze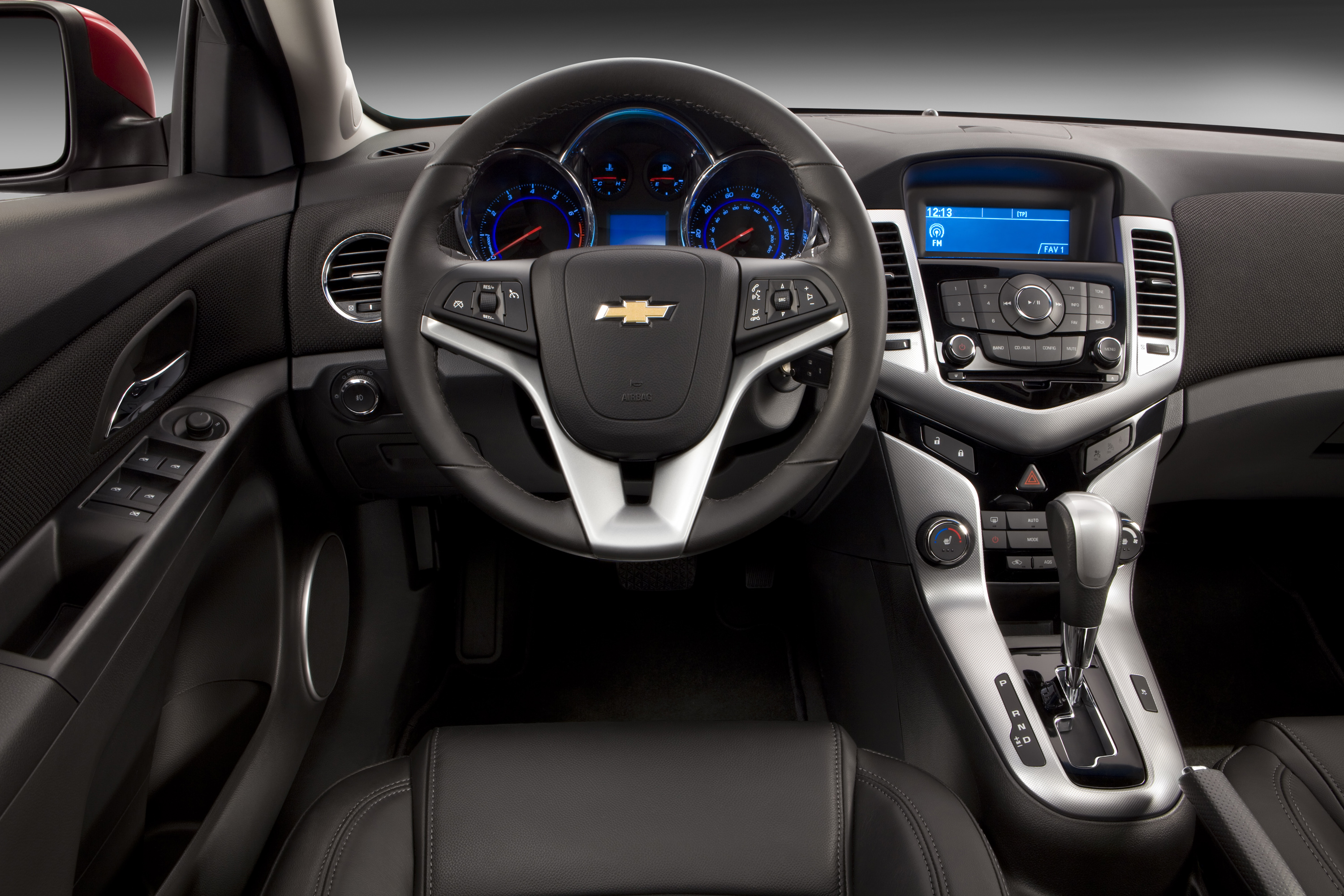 The Chevrolet Cruze debuted as a 2011 model and saw minor changes for 2012 and '13. It sees a significant change for 2014: the introduction of an available diesel engine. Cruze now joins a class of two—it and the Volkswagen Jetta are the only U.S.-market compact cars to offer a diesel. We've been fairly impressed with the Cruze Diesels we've tested. Though it tacks on a significant price premium, the diesel engine provides decent acceleration (on par with Cruze's regular gasoline engines) and impressive fuel economy with little compromise in overall refinement. One of Cruze's biggest assets is quietness; its cabin is one of the most hushed in the compact class. The ride is decently absorbent as well, though the available 18-inch wheels make things a bit clunkier over bumps. And regardless of wheel choice, Cruze doesn't feel as nimble or sporty as many compact-car competitors. Another downside is that Cruze offers just one body style–if you want something other than a four-door sedan, you need to look elsewhere. Note that Chevrolet has already announced information on the 2015 Cruze, which you can find here.
Read about the 2014 Chevrolet Cruze Diesel
Dodge Dart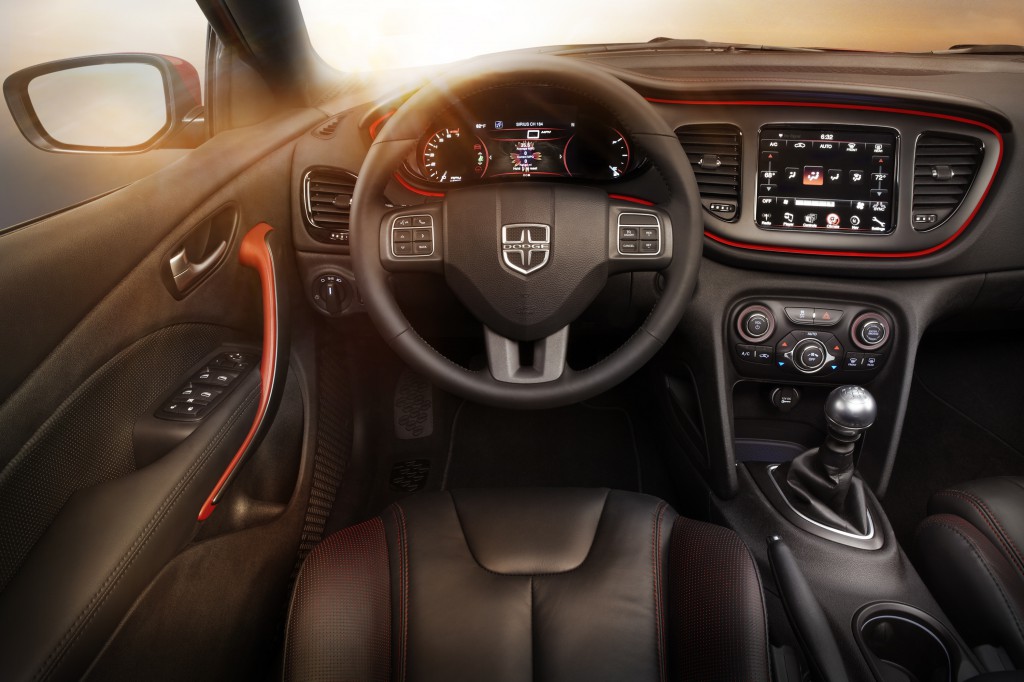 The Dodge Dart debuted as a 2013 model and sees no significant changes for 2014, save for expanded availability of the top-line 2.4-liter engine. The Dart shares its basic platform with the Italian-made Alfa Romeo Giulietta that's sold in Europe (Alfa Romeo is another division of Dodge's parent company Fiat). So, while the Dart has a bit of a Eurocentric feel, its detailing and features are definitely American. Lots of eye-grabbing colors and personalization accessories are offered, as is a lengthy list of available comfort and safety features. Dart's customizability is one of its strengths, along with its nicely finished interior and overall assembly quality. Its dynamic refinement trails the best in the class, however: Acceleration with the 1.4- and 2.0-liter fours can be lackluster, the automated manual transmission isn't particularly smooth, and engine noise can be a bit intrusive at times.
A Fond Farewell: Long-Term 2013 Dodge Dart
Ford Focus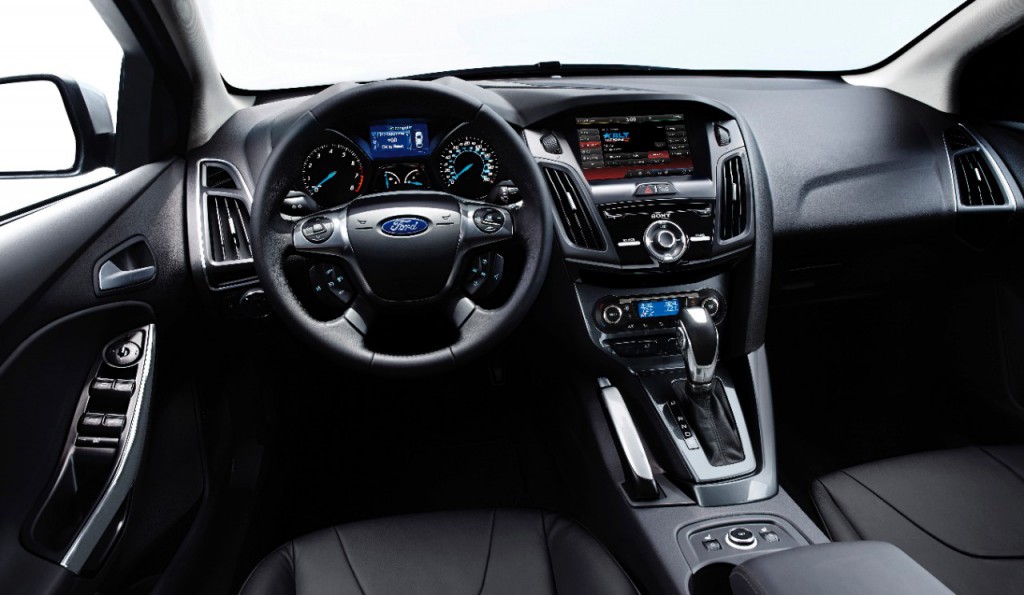 The current-generation Ford Focus debuted as a 2012 model and sees no significant changes for 2014. In addition to its mainstream trim levels, Focus also offers a high-performance ST model (with 252 horsepower) and the all-electric Focus Electric. Both the ST and Electric are available in four-door hatchback form only; other Focuses offer a four-door sedan body style as well. Every Focus boasts an upscale-feeling interior comprised of high-quality materials. The laudably absorbent ride is surprisingly relaxed in highway driving, which makes Focus feel like a bigger car than it is… in a good way. And, despite the smooth ride, Focus is pleasingly agile in quick cornering. We prefer the extra cargo versatility of the hatchback to the four-door sedan, but be warned that both body styles have a rather cramped back seat. Also, our testers didn't like the occasionally quirky behavior of the automated manual transmission, nor did they care for the often-glitchy, tricky-to-use MyFord Touch touchscreen system.
Meet the 2014 Consumer Guide Compact-Car Best Buys
Honda Civic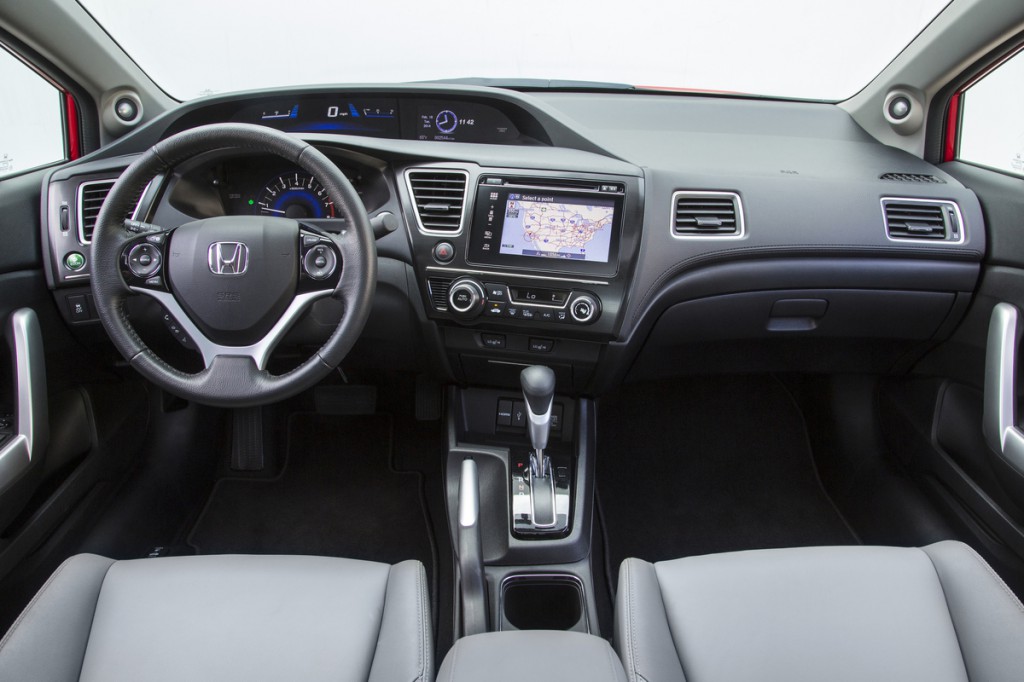 Honda's long-running compact car saw a redesign for 2012, a substantial revamp for 2013, and a number of welcome updates for 2014. A CVT (continuously variable transmission) replaces the traditional 5-speed automatic, engines get slightly more horsepower, coupe models get updated styling, and the high-performance Civic Si gets a retuned suspension. New technology features include push-button starting, a larger touchscreen display, and Honda's LaneWatch blind-spot camera. We've long been fans of Civic's all-around goodness–particularly its ergonomics, passenger space (especially in the back seat), visibility, real-world fuel economy, and ride/handling balance. The Civic isn't the poshest or quietest car in the compact class, but it's still one of the best. The broad model range is another plus; the Civic Si is for high-revving hotfoots, the Civic Hybrid suits eco-minded folks, and the Civic coupes offer a bit more style (albeit at the expense of some practicality).
Meet the 2014 Consumer Guide Compact-Car Best Buys
Hyundai Elantra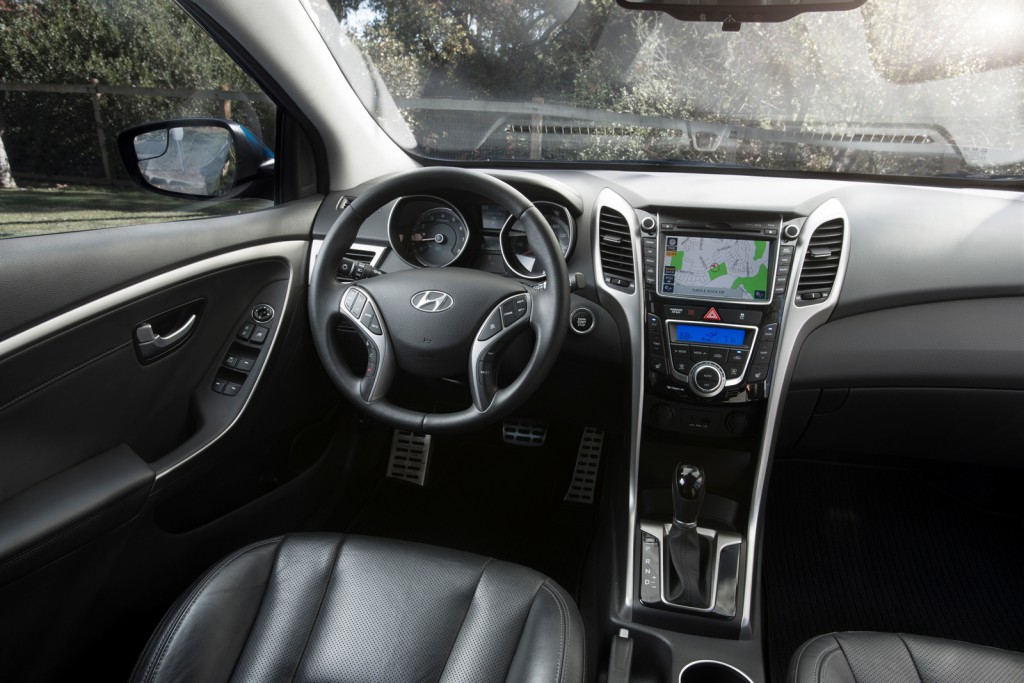 Hyundai's compact car sees minor interior and exterior styling changes, some rearranged trim levels (including a new Sport model), and a more powerful available engine (173 horsepower vs 145) for 2014. The Elantra comes in four-door sedan, Elantra Coupe, and Elantra GT (4-door hatchback) body styles. Our favorite might be the GT; it offers extra cargo versatility with a swoopy style all its own. The Coupe and GT come standard with the new 173-hp 2.0-liter engine, which provides noticeably stronger performance than the so-so 145-hp 1.8-liter. Strengths of all Elantras include a straightforward, easy-to-use control layout; decent passenger and cargo space; and a pleasant ride/handling balance. In keeping with Hyundai tradition, all Elantras offer a very generous level of features for the money, even if some desirable options are confined to pricey packages.
Meet the 2014 Consumer Guide Compact-Car Best Buys
Kia Forte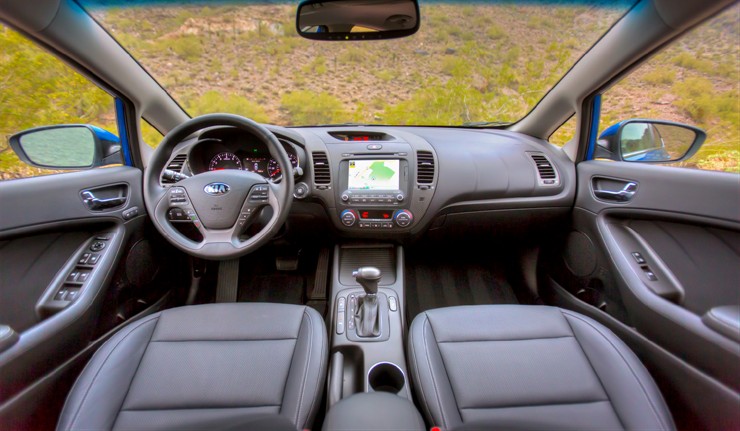 The Kia Forte is redesigned for 2014. In addition to the four-door sedan version, the Forte also comes in two-door coupe (which Kia calls Koup) and 4-door hatchback (Which Kia calls Forte5) body styles. An impressive list of standard and optional equipment is a typical Kia strong point, and the Forte doesn't disappoint here. Forte's array of available comfort and convenience features is among the best in the class, including such unexpected luxury items as a heated steering wheel, heated rear seats, and a ventilated driver's seat. An easy to use control layout, pleasant interior, and excellent infotainment system are other Forte strengths. The Forte Koup delivers a bit more sporty style, but at the expense of practicality and headroom. With any Forte, the ride and handling isn't quite as polished as class leaders, and fuel economy can't match the segment's best either, but Kia's compact still offers a lot to like.
Meet the 2014 Consumer Guide Compact-Car Best Buys
Mazda 3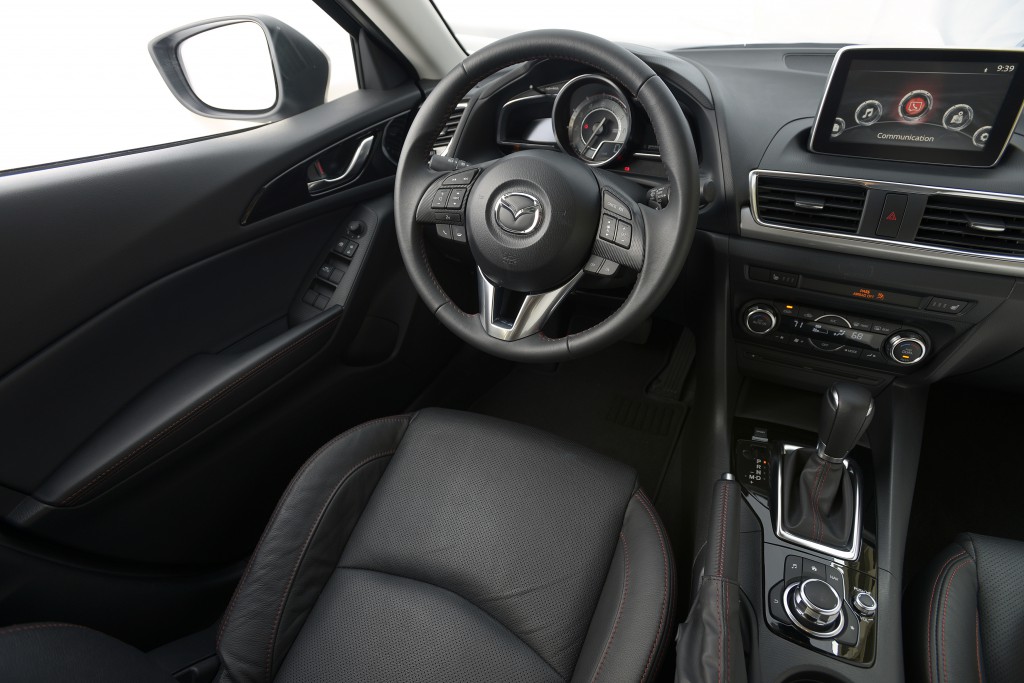 We've long loved the Mazda 3 for its wonderfully sporty driving personality; it's one of the best-handling compact cars around. The 3 has been redesigned for 2014, and it retains the previous-generation car's nimble character while upping the ante on interior refinement, fuel economy, and available features. As before, both 4-door sedan and 4-door hatchback body styles are offered. We prefer the hatchback, though its rakish rear roofline cuts into cargo space a bit. The 3 can get a bit noisy on the highway, especially with the base 2.0-liter engine, and the cabin is rather cozy… particularly in the back seat, where both headroom and legroom are a bit cramped. Nevertheless, few cars are this practical and frugal while being this much fun to drive.
Test Drive: 2014 Mazda 3i 5-Door Grand Touring
Subaru Impreza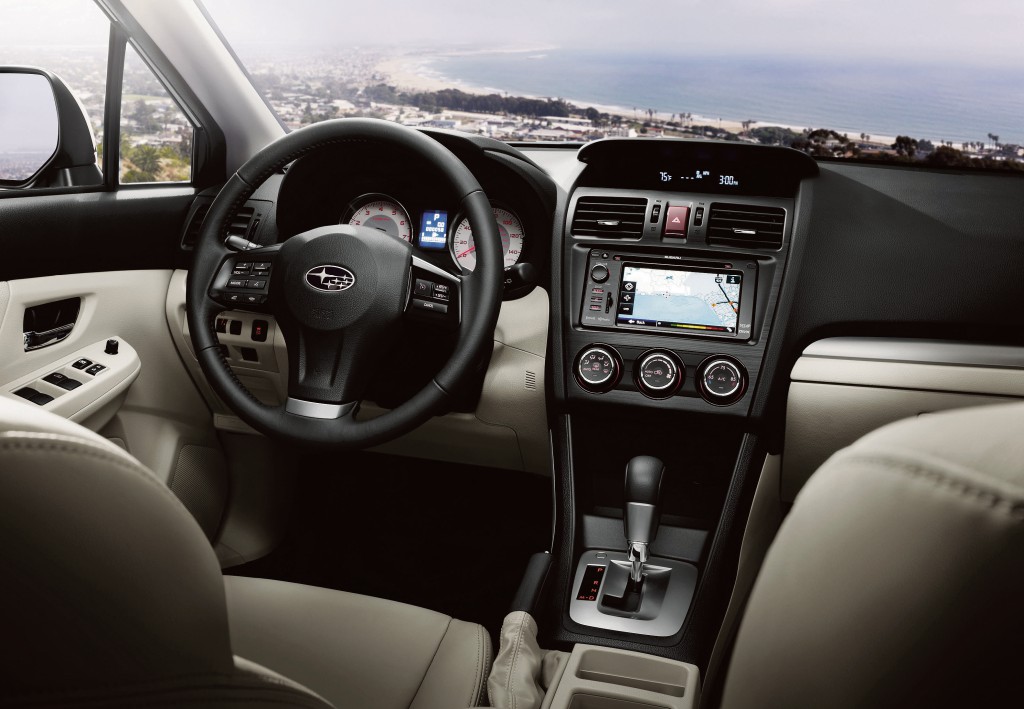 The Subaru Impreza was redesigned for 2012 and has seen minor updates since then. The Impreza comes as a 4-door sedan or 4-door hatchback, and comes standard with all-wheel drive (the only other vehicle in the compact-car class that offers all-wheel drive is the Mitsubishi Lancer). Solid build quality, a spacious interior, an impressively smooth ride, and laudable fuel economy (at least for an AWD vehicle) are Impreza strong points. Weak spots include middling acceleration, a tricky-to-use touchscreen system, and copious engine noise under throttle (a trait exacerbated by the CVT transmission). Note that Subaru also sells a rally-inspired high-performance version of the Impreza sedan and hatchback called the WRX. Also available is the XV Crosstrek, an SUV-flavored version of the Impreza that has a raised ride height and offers a hybrid model.
Test Drive: 2015 Subaru WRX Limited Automatic
Toyota Corolla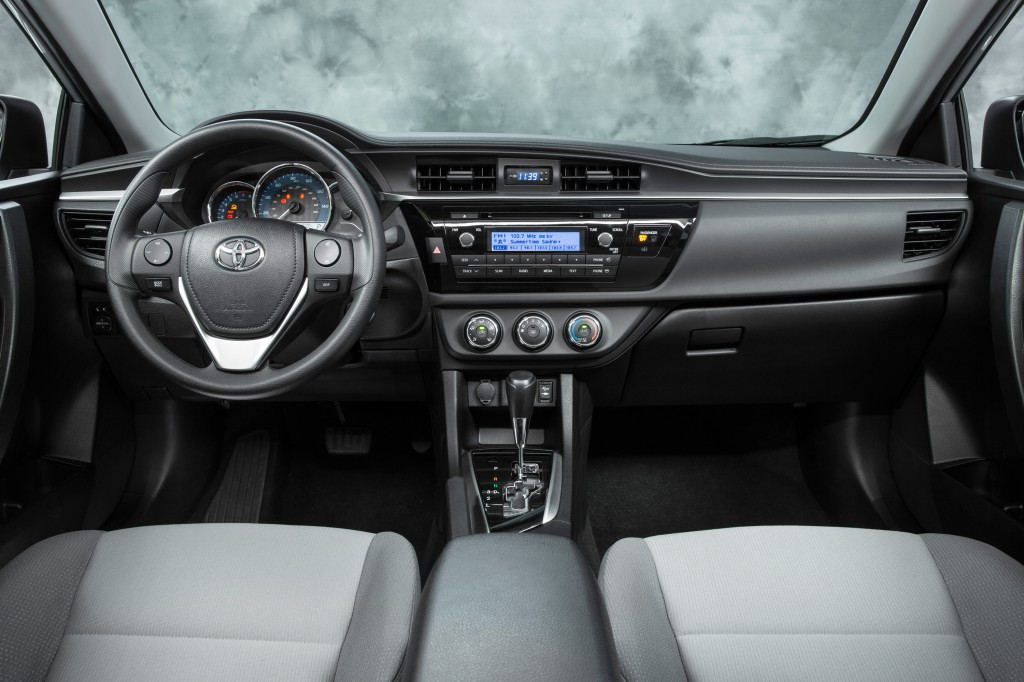 The long-running, strong-selling Toyota Corolla is redesigned for 2014 with slightly larger dimensions, new technology features, and an available continuously variable transmission (CVT). The improved back-seat space of the new model is a big plus, as is impressive fuel economy, solid assembly quality, and a clean dashboard layout with a nice complement of available infotainment features. Dynamically, Corolla is definitely not as engaging as other compacts; the steering and suspension are tuned primarily for workaday commuting, not spirited driving. The engine can grow a bit noisy at times, too. Other compacts may offer more personality and pizzazz, but Corolla is still a supremely sensible choice.
Test Drive: 2014 Toyota Corolla LE Plus
Volkswagen Jetta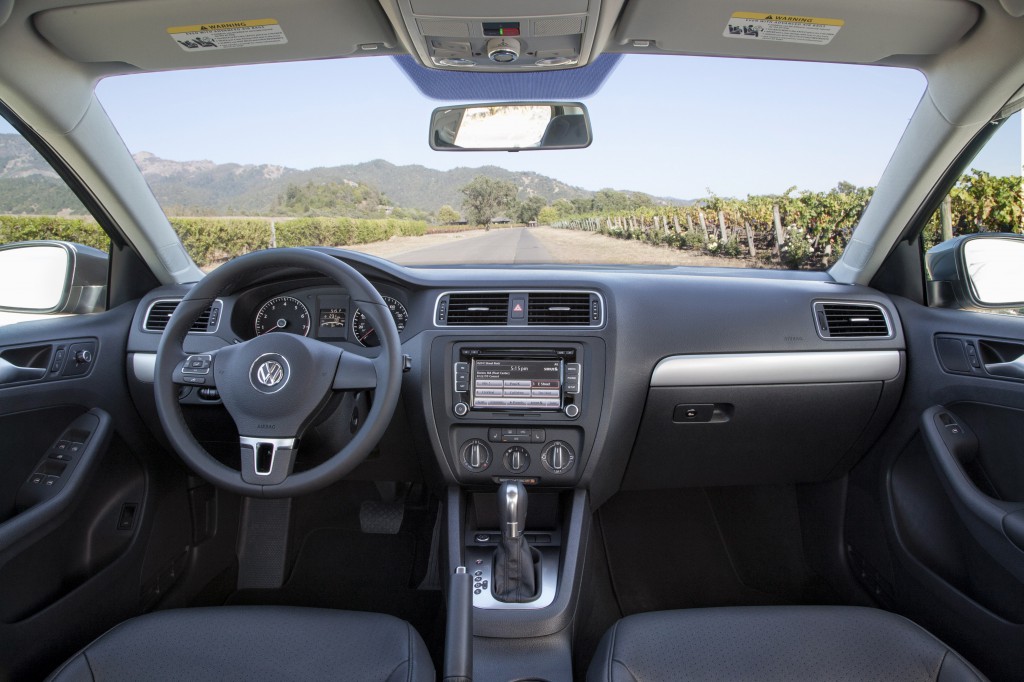 Volkswagen's compact 4-door sedan was redesigned for 2011, then added a performance-oriented GLI model for 2012 and a gas-electric hybrid model for 2013. For 2014, the Jetta gets a new 170-hp, 1.8-liter turbo 4-cylinder as its base engine and a standard independent rear suspension, among other updates. Jetta offers an understated yet sophisticated European feel, with generous room for passengers and cargo… it boasts one of the most spacious back seats in the class. Blemishes include a few interior materials that aren't as upscale as some competitors, and a bit of annoying throttle lag when pulling away from a stop. A broad model lineup is a definite Jetta strength: The Jetta Hybrid, Diesel, and sporty GLI versions are all excellent versions of the base car. If you're a station wagon fan, note that Volkswagen also offers the Jetta Sportwagen (which is based on a different design than its sedan sibling). If you prefer a hatchback, note that the excellent VW Golf 2- and 4-door hatchbacks share most of their basic design with the Jetta sedan.
 Future Car: 2015 Volkswagen SportWagen