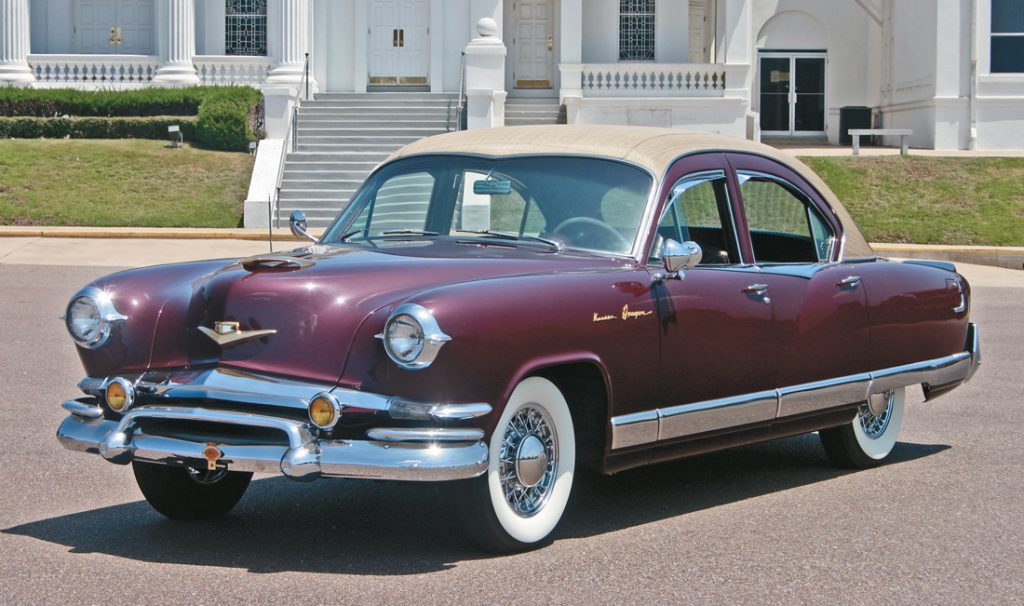 Note: The following story was excerpted from the August 2011 issue of Collectible Automobile magazine.
Henry J. Kaiser was part of the consortium that completed the daunting task of building Hoover Dam more than two years ahead of schedule. No one had mass produced ships until Kaiser built World War II Liberty Ships in as little as five days. Perhaps, then, Henry could have been excused for thinking he could revolutionize car building as well. He must have soon realized that it was a bigger job than expected and that the men running Detroit were smarter than he gave them credit for being.
More Collectible Automobile Photo Features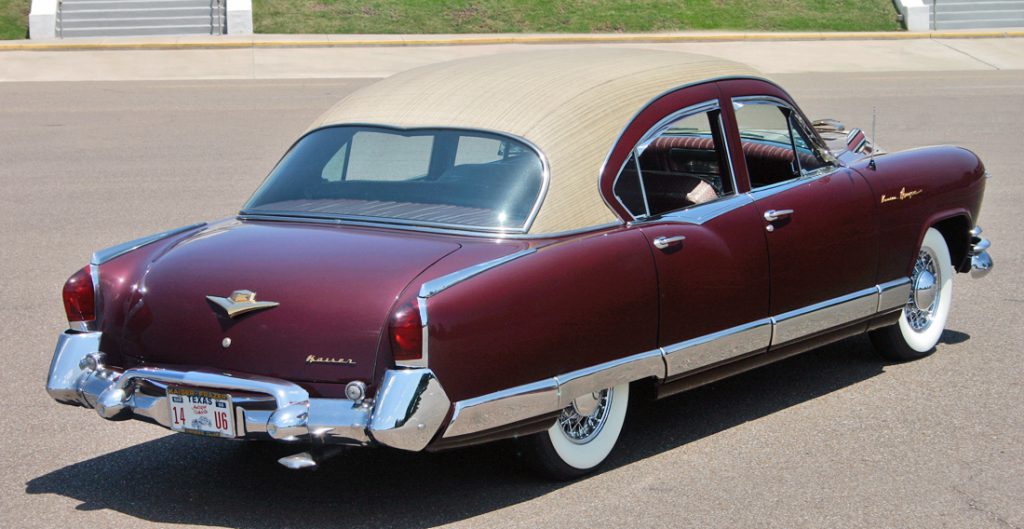 Kaiser was underfunded from the start and was never able to match the Big Three in engines and range of body styles. While Detroit offered ohv V-8s of ever-increasing horsepower, Kaiser had only an L-head six. The Big three were creating new markets with hardtops and steel-bodied station wagons; Kaiser relied almost entirely on four-door sedans.
Photo Feature: 1951 Studebaker 2R6 Delivery Van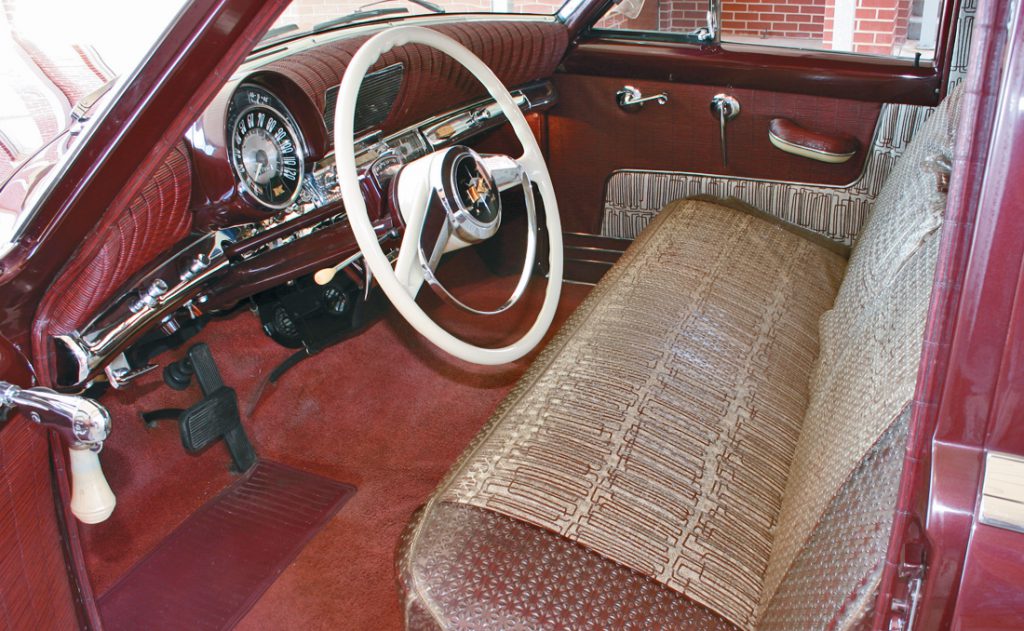 Where Kaiser did innovate was in interior design and materials. Cars of the Forties were upholstered in tan or grey cloth that didn't wear well. The average car buyer immediately applied seat covers and didn't see his factory upholstery again until trade-in time. Kaiser's color and interior chief, Carlton Spencer, helped change that with durable new fabrics and vibrant colors. His masterpiece was the Kaiser Dragon.
What Was The Packard Twelve Concept?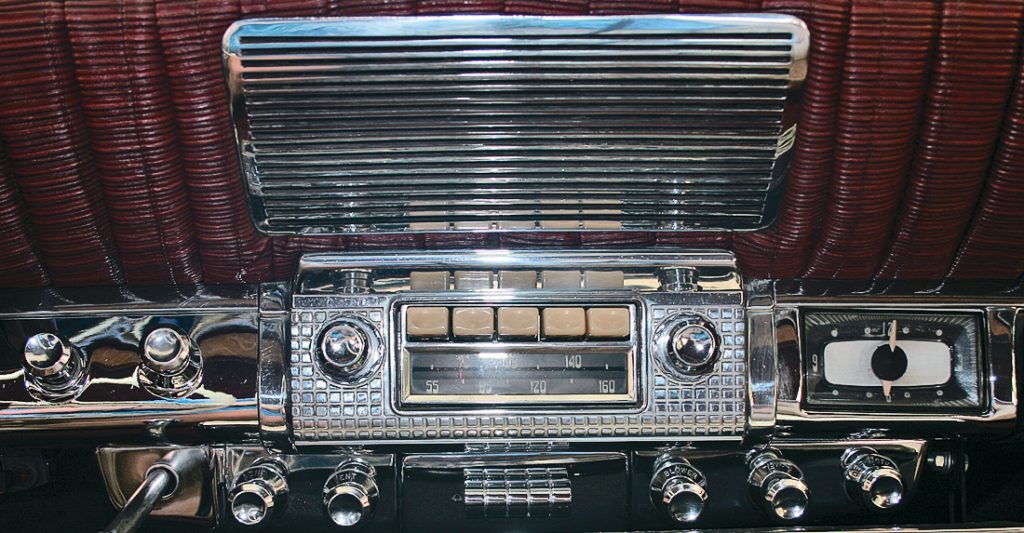 The first Dragon appeared in 1951. The name was derived from its "Dragon Vinyl" upholstery that resembled alli-gator hide. For 1953, the Dragon swapped Dragon Vinyl for a combination bamboo-patterned vinyl and "Laguna" cloth—a heavy-duty Belgium linen with a very midcentury-modern pattern of overlapping rectangles. Long-filament "Calpoint" carpeting covered the floor. Dragons used more than 200 pounds of sound insulation for a quieter ride than lesser Kaisers. Dragons also had an automatic transmission, 14-carat-gold hood ornament and badging, whitewall tires, and chrome wire wheels. Although labeled a hardtop, the Dragon was actually a four-door sedan dressed up with a "Bambu" vinyl top.
Out to Sea: 5 Vehicles Named for Islands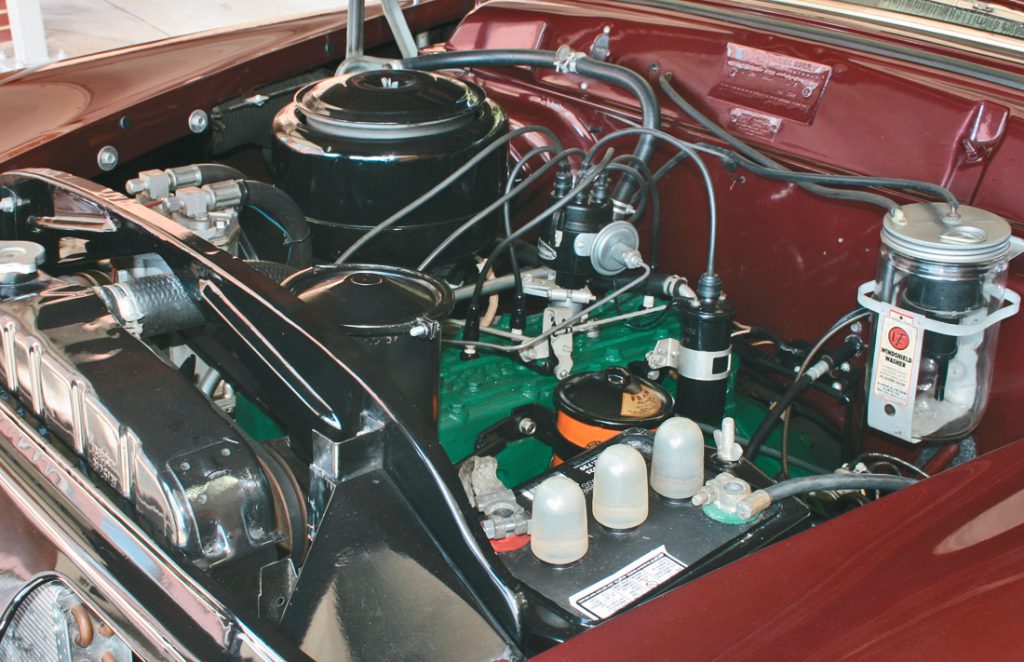 There was more to Kaiser than styling. A rigid frame with a low center of gravity provided good handling and a smooth ride. However, the Dragon's list price neared $4000, well into Cadillac territory—and Kaiser's 118-bhp six was almost 100 horses down on the Caddy's V-8. That helps explain why only 1277 Dragons were built for '53.
My 5 Favorite Taillights: Early '50s Edition

This Maroon Velvet Dragon was bought new in Iowa by Dennis and Dorothy Ferk. (After delivery, the Ferks received a personalized engraved medallion from the factory, which the dealer attached to the glovebox door.) The Ferks, who kept their Kaiser for 44 years, had the car restored in 1982, but Carlton Spencer's hard-wearing upholstery remained original. When photographed, the Dragon was owned by Richard Bailey of Greenville, Texas.