When my daughter Harper was little, I tried to convince her that her name was misspelled on her birth certificate, and that her legal name was Farper. My kid never believed me, as her innate instinct to doubt me–and my wife's unwillingness to play along– pretty much killed the joke.
Nissan Motor Company's home office in Japan wasn't kidding with American Datsun dealers in the early Eighties, however, when it announced that company's real name–the one on the corporate birth certificate–was Nissan. Actually, Datsun dealers always knew that, they just didn't know that Nissan intended to kill the Datsun brand in the U.S. and replace it with the global Nissan marque.
By this time, Nissan had been doing business in the Americas for almost three decades, so there was a fair amount of rebranding that needed to take place. Beginning in 1983, Nissan began branding new and redesigned U.S.-market vehicles as Nissans, while unchanged models remained Datsuns. This made for some messy advertising, and likely caused some confusion on the showroom floor. For 1983, the Pulsar, Sentra, and Stanza became Nissans, while the Maxima, 200SX, and 280ZX remained Datsuns. Datsun trucks seemed to go both ways in 1983, with the brand depending on model.
A lesson to all would-be brand switchers: A survey conducted roughly a decade after the brand-name swap determined that Datsun had roughly the same degree of consumer brand recognition and Nissan. Ouch. That's all history now, of course, as it's really only folks over forty who remember the Datsun days.
Presented here for your consideration is the 1983 Datsun/Nissan passenger-car lineup. If you recall spending time with one of these vehicles, please tell us about it. The place to leave comments is down below.
Maxima
Description: Premium rear-wheel-drive midsize sedan and wagon
Base engine: 134-horsepower 2.4-liter six
Optional engine: 120-horsepower 2.8-liter diesel six
Base prices: $10,869 (sedan), $12,159 (wagon)
Most-expensive option: Leather Package ($800)
Note: The Maxima was still a Datsun for 1983. Among the model lineup's coolest variants was the available manual-transmission diesel wagon.
Cheap Wheels: 1974-78 Datsun B-210 Hatchback
Pulsar
Description: Front-wheel-drive sporty coupe (NX), and subcompact 2-door and 4-door hatchbacks
Base engine: 69-horsepower 1.6-liter four
Optional engine: None
Base prices: $7399 (NX), $6299 (3-door), $6499 (5-door)
Most-expensive option: Air conditioning ($610)
Note: The Pulsar lineup was new for 1983, replacing the 310 in Nissan's U.S. lineup. The ultra-rare 3-door and 5-door hatchback models were positioned upmarket of the Sentra, but proved short-lived–they were dropped after 1983.
Datsun Is Back . . . And You Really Don't Want One
Sentra
Description: Front-drive subcompact 2-door coupe, 2-door hatchback,  4-door sedan, and 4-door wagon
Base engine: 69-horsepower 1.6-liter four
Optional engine: 55-horsepower 1.7-liter diesel
Base prices: $5999 (Deluxe Coupe) $6599 (Deluxe Hatchback), $6199 (Deluxe Sedan) $6649 (Deluxe Wagon)

Most-expensive option: Air conditioning ($610)
Note: Two additional Sentra models were also offered for 1983. The Standard 2-door coupe listed for just $4949, and went without many of the standard features found on Deluxe models, such as a radio, locking fuel-filler door, tinted glass, halogen headlamps, trip odometer, trunk carpeting, visor vanity mirror, and door trim. Also offered was an MPG model, which was available only as a 2-door coupe. It listed for $5699 and came with a 67-horsepower 1.5-liter four and a mandatory 4-speed manual transmission. The MPG was not available with air conditioning.
Model-Year Madness! 10 Classic Sporty-Coupe Ads From 1979
Stanza
Description: Front-drive compact 2-door hatchback and 4-door hatchback
Base engine: 88-horsepower 2.0-liter four
Optional engine: None
Base prices: $6999 (2-door), $7199 (4-door)

Most-expensive option: Air conditioning XE Package ($1020)
Note: The take rate on the XE package was likely fairly high, as the option included a number of interior and exterior trim elements as well as power steering, cruise control, tinted glass, full instrumentation, power door locks, and a 4-speaker stereo.
200SX
Description: Rear-wheel-drive sporty coupe and hatchback

Base engine: 102-horsepower 2.2-liter four
Optional engine: None
Base prices: $7999 (coupe), $8199 (hatchback)

Most-expensive option: SL Package $1190 (coupe), $1290 (hatchback)
Note: The SL Package went some distance towards positioning the 200SX as a premium vehicle. The option group included upgraded cloth cabin trim, a sport steering wheel, driver seat with lumbar and height adjustment, power windows, 6-speaker stereo, cruise control, remote passenger-side mirror, and rear wiper.
Forgotten Functionality: Recalling the 1994 Eagle Summit Wagon, Mitsubishi Expo, and Plymouth Colt Vista
280ZX
Description: Rear-wheel-drive 2-passenger or 4-passenger sports car

Base engine: 145-horsepower 2.8-liter six
Optional engine: 180-horsepower 2.8-liter turbocharged six
Base prices: $14,799 (coupe), $15,799 (2+2 coupe), $17,599 (Turbo coupe), $18,599 (2+2 Turbo coupe)

Most-expensive option: Leather seating ($1000)
Note: The 280ZX was among the priciest Japanese vehicles available in the U.S for 1983. There was no Chevrolet Corvette for 1983, but the base 1982 Vette listed for $18,290–only slightly more than the 280ZX Turbo. The Toyota Supra was still part of the Celica model range at the time, and it started at just over $14,000.
Written by: Tom Appel
on February 26, 2019.
on February 27, 2019.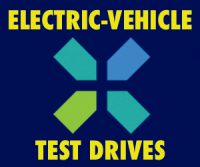 Auto Shows
Steve & Johnnie's Road Tests