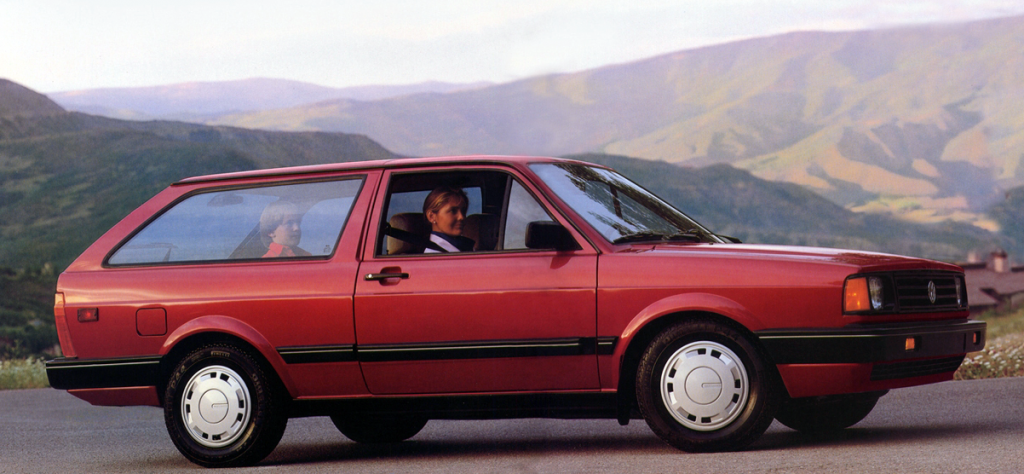 Long before the automotive Asian Invasion, German carmakers were happily and successfully selling vehicles in the U.S. The official importation of Mercedes-Benz vehicles began in 1952, though the company's cars were imported independently for decades prior.
Volkswagen beat Mercedes to the American market by about three years, though the brand's impact on U.S. automotive landscape was arguably far more dramatic.
The maker's first – and for years, only — product, the "Beetle," became a national icon, celebrated for its plucky design, durability, and low cost of operation.
Though the Beetle disappeared from American VW dealerships before the end of the Seventies, it is still the car most associated with the marque.
On some level, this is a shame, as several subsequent U.S.-market VW products were nearly as significant as the Beetle, at least design-wise.
Credit the 1976 Rabbit for defining the front-wheel-drive "two-box" economy car for Americans. Literally millions of cars would mimic the Rabbit's simple design, among them such high-volume rides as the Ford Escort, Dodge Omni, and Plymouth Horizon.
Enthusiasts still pine for the athletic simplicity of the Volkswagen Scirocco, a car that, along with the Toyota Celica, helped define what a small, sporty coupe should be.
And GTI versions of the Rabbit and Golf are still used as benchmarks in the "hot hatch" category.
But for all the VWs that Americans recall and respect, several models have come and gone with very little fanfare. This is the story of a few of those more anonymous vehicles.
Collected here are five forgotten Volkswagens we're pretty sure no one thinks about anymore, and that the average American has completely forgotten. This is something of a shame, as each of these is at least a decent vehicle, if not out-and-out exceptional.
If you've spent time with any of these forgotten Volkswagens, please tell us about it. We'd love to get your take.
The 5 Most-Forgotten Vehicles of 1986
1982-1988 Volkswagen Quantum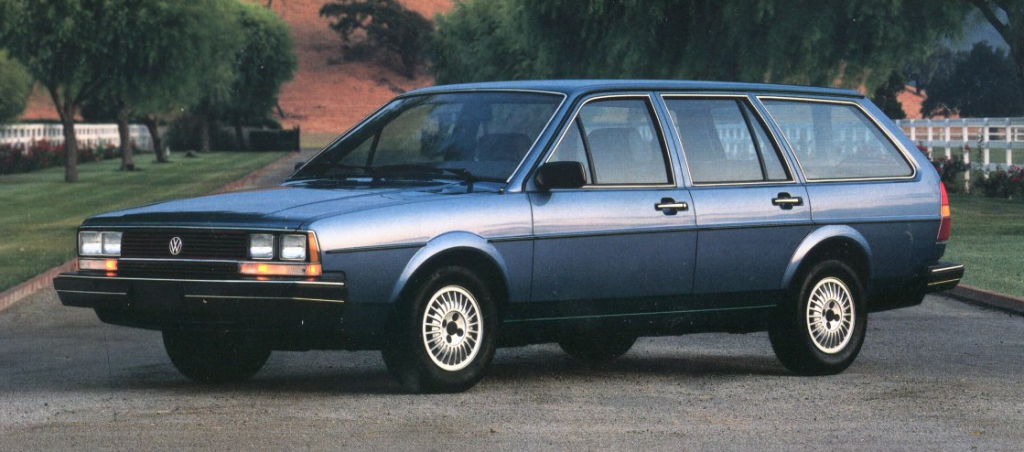 Positioned as a replacement for the spunky compact Dasher, the midsize Quantum's decidedly conventional size and shape must have come as a shock to traditional Volkswagen customers.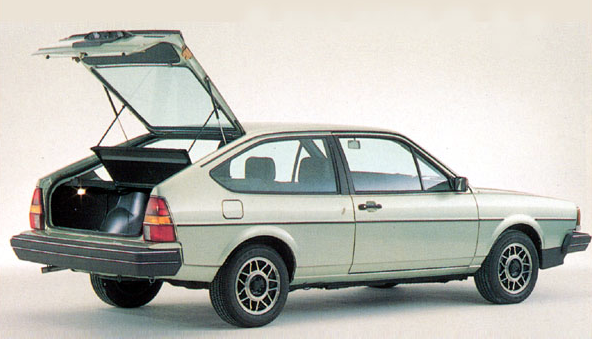 The midsize Quantum was a mechanical cousin to the Audi 4000 and shared that car's general dimensions as well as its base and available diesel engines.
Unfortunately, the Quantum was not priced far below the luxury-branded 4000, and sales suffered accordingly. A base 1982 Quantum with automatic transmission started at almost $11,000 without air conditioning. A same-year Chevrolet Caprice Classic with air, a V8, and a number of other options could be had for around the same money.
That said, the Quantum was well regarded by those who drove one. We at Consumer Guide® praised the car's road manners and build quality. Solid reviews couldn't save the car, however, and sales ceased after the 1988 model year.
1987-1993 Volkswagen Fox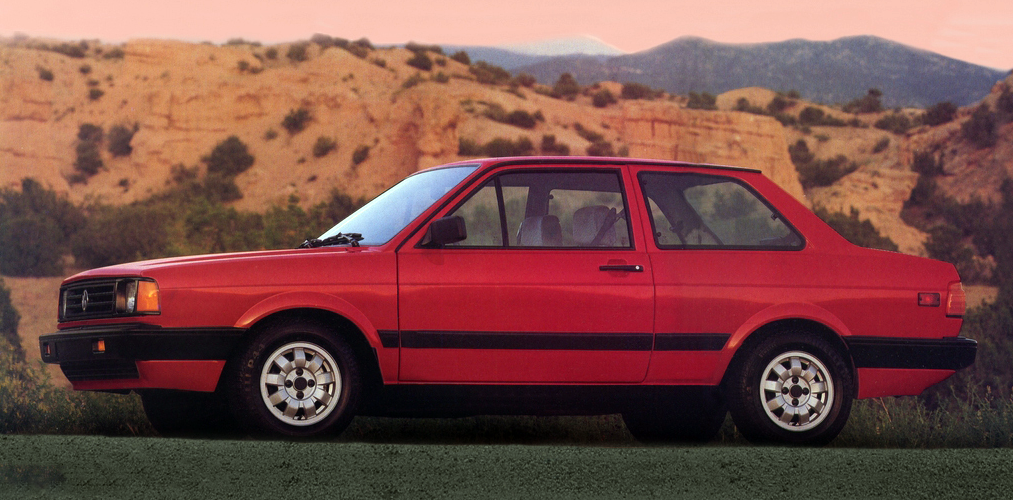 Any company that imports product into another nation lives and dies by exchange rates. Unfortunately for Volkswagen, the German Mark, which had been around 2.5 to the dollar since around 1981, had slipped to just 1.8 during 1987.
Not only was earning fewer marks per dollar hurting VW's U.S.-operations profits, it was forcing the company to raise prices on core products. The Golf, for example, started at $8200 for 1987, more than $2000 more than the cheapest Honda Civic.
Desperate to offer a more competitively priced entry-level product in the U.S., VW turned to its Brazilian operations. Enter the Gol. Popular in Brazil, the Gol was a subcompact car designed and built to be sold at an affordable price.
Renamed Fox for U.S. sale, the small car was offered in coupe, sedan, and 2-door wagon configurations. Prices started at just $5700, and options were limited to just air conditioning, metallic paint, and a stereo-prep package. No factory radio was available.
Our own contemporaneous reviews called the vehicle "surprisingly refined," and "easy to live with."
Yet, despite attractive pricing, the Fox never really caught on in the U.S. A 1991 freshening brought with it a number of cabin refinements and new composite headlamps, but sales didn't improve. The Fox was chased from American shores following the 1993 model year.
2004-2006 Phaeton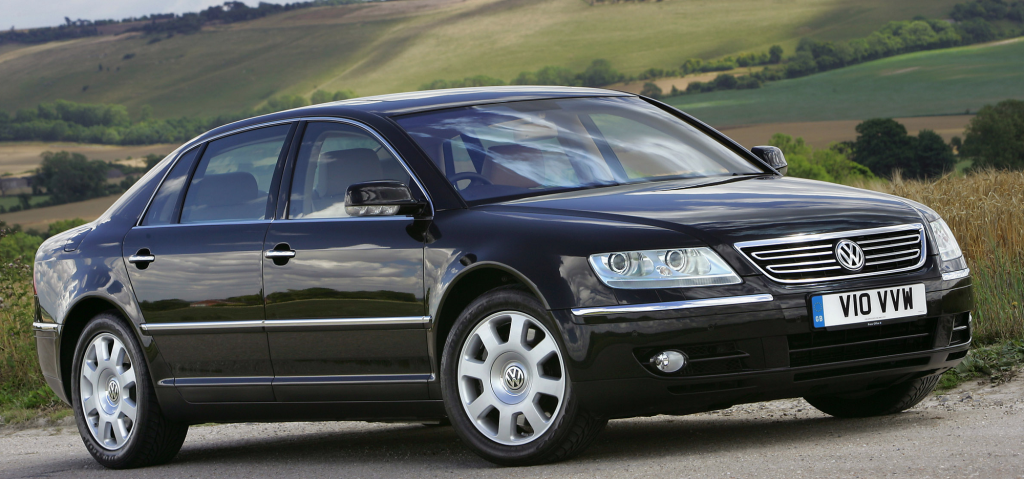 The question sort of answers itself: "Who doesn't want a $100,000 Volkswagen?" The answer, of course, was "Everyone."
Why companies feel compelled to push their brands upmarket may be a mystery, but when VW chose to pepper its American market with a little high-end love, it did so with gusto.
Enter the Phaeton, a full-size luxury sedan boasting W8 or W12 power, standard all-wheel drive, and a cabin that wouldn't look out of place in any topline Audi.
Oddly, the Phaeton was not a clone of the Audi Phaeton. Though Audi is a corporate cousin of Volkswagen, that car's aluminum structure and body panels were deemed a little too pricey for a VW product.
Instead, and counter intuitively, VW tapped Bentley—another VW division—for the Phaeton's structure and running gear. Really.
The truth is, the Phaeton was either a really expensive Volkswagen, or a bargain priced Bentley Continental. It was only under the hood that the Phaeton came in as subordinate to the Bentley, with a standard 8-cylinder engine instead of a twelve, and an optional W12 that wasn't turbocharged, which the Bentley's was.
None of this mattered, however, as the public never appreciated what VW was trying to do with the Phaeton, and sales were dismal.
It's worth nothing that today, good-condition Phaetons can be had for around $10,000, making them incredible used-luxury-car values.
2007-2016 Volkswagen Eos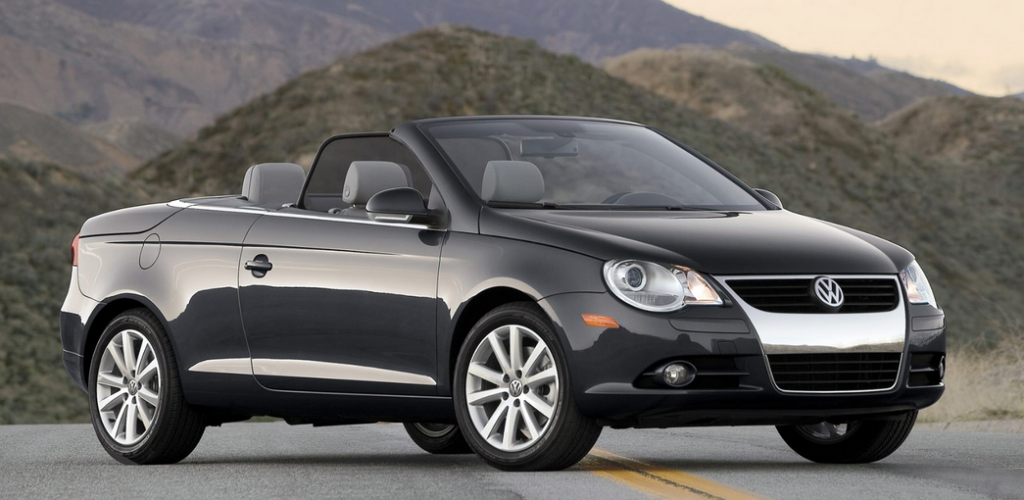 At times it seemed as if the Eos were a dream rather than a car. The likely but slightly dull Volkswagen convertible was almost completely forgotten by media types and consumers almost the moment it was introduced, which is kind of a shame.
There was nothing wrong with the little convertible, it just wasn't very interesting.
Built at VW's AutoEuropa assembly facility in Portugal, the Eos shared its basic architecture with the Golf and Jetta, but could be had in the U.S. with Audi's silky 3.6-liter V6.
Those here who have driven the Eos remember it as refined and quiet inside when the retractable hardtop was deployed.
Sadly for the Eos, being inoffensive and generally refined wasn't enough to attracted customers. A 2012 facelift did little to spark sales, and also saw the V6 disappear from the roster.
Folks looking for a deal on a used convertible could do worse than to track down a pre-owned Eos. There are plenty of them out there, and early examples can be found for less than $10,000.
2009-2012 Routan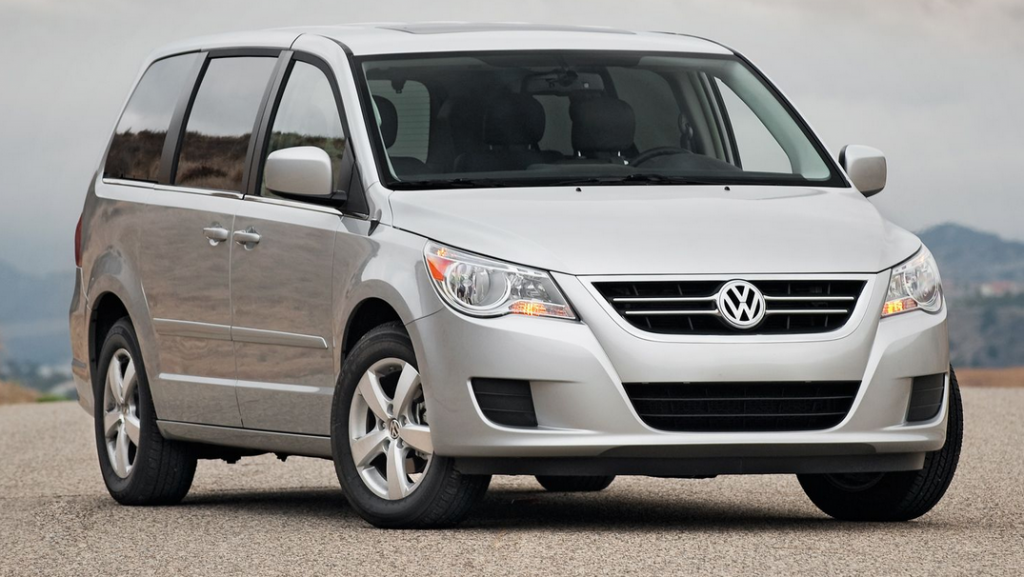 For a company known for building "peoples' cars," VW has been surprisingly slow moving in response to changing buyer attitudes in the U.S. VW has, for example, just introduced the Atlas, its first-ever non-luxury midsize crossover in the U.S. – more than 25 years after Toyota introduced the Highlander.
Volkswagen likewise missed the minivan revolution by a solid couple of decades as well. Yes, VW sold versions of its Eurovan and Vanagon in the U.S., but those vehicles were small and expensive compared to the likes of best-selling vans in the U.S., and never caught on with the buying public.
For reasons unknown to anyone outside of VW corporate headquarters in Wolfsburg, Germany, the company decided it needed a minivan to sell in America. With no vehicle available anywhere in the maker's global portfolio, VW turned to Chrysler for help. What VW got was its own version of the Dodge Grand Caravan dubbed Routan.
Although a mechanical clone to the Grand Caravan, the Routan sported unique exterior trim and interior appointments convincingly upscale of its Dodge cousin. Most reviews of the Routan were positive, but the buying public didn't care—at all.
Sales of the Routan were dismal. After two short model years, VW pulled the plug on public sale of its unloved minivan, moving production exclusively into commercial and rental fleets. Routan production ended after the 2012 model year.
Fun fact: Routan was available with Chrysler's 3.8-liter V6, making it the first American-market VW powered by a pushrod engine since the Beetle was last sold in 1978.
The 7 Most-Forgotten Vehicles of 1990
Forgotten Volkswagen