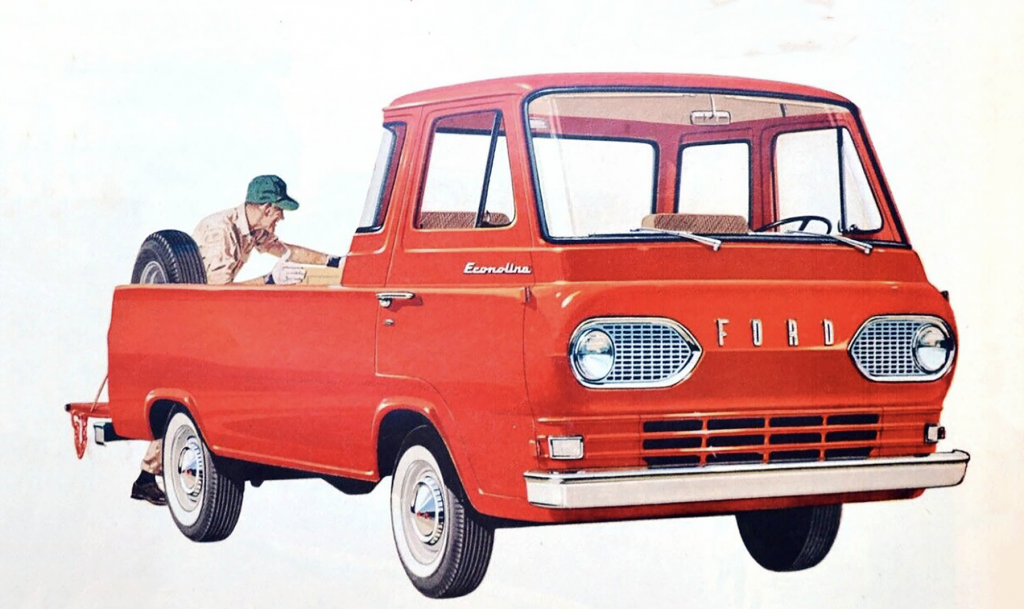 It may appear to you that the criteria for our popular classic ad galleries are somewhat random, and you wouldn't wrong. The model year for this particular collection of vintage magazine ads was indeed selected randomly, but the net effect was pretty cool, nonetheless.
Included below are ads for Ford's arguably great looking van-based Econoline pickup, and Chevrolet's unique, rear-engine Corvair 95 pickup. Additionally, the Jeep FC pickup—with its stubby profile and legit off-road prowess—is also seen in the gallery below.
Check out all the ads and tell us which you'd most enjoy spending a few hours, or a long weekend, with. The place to leave comments is at the bottom of the page.
Chevrolet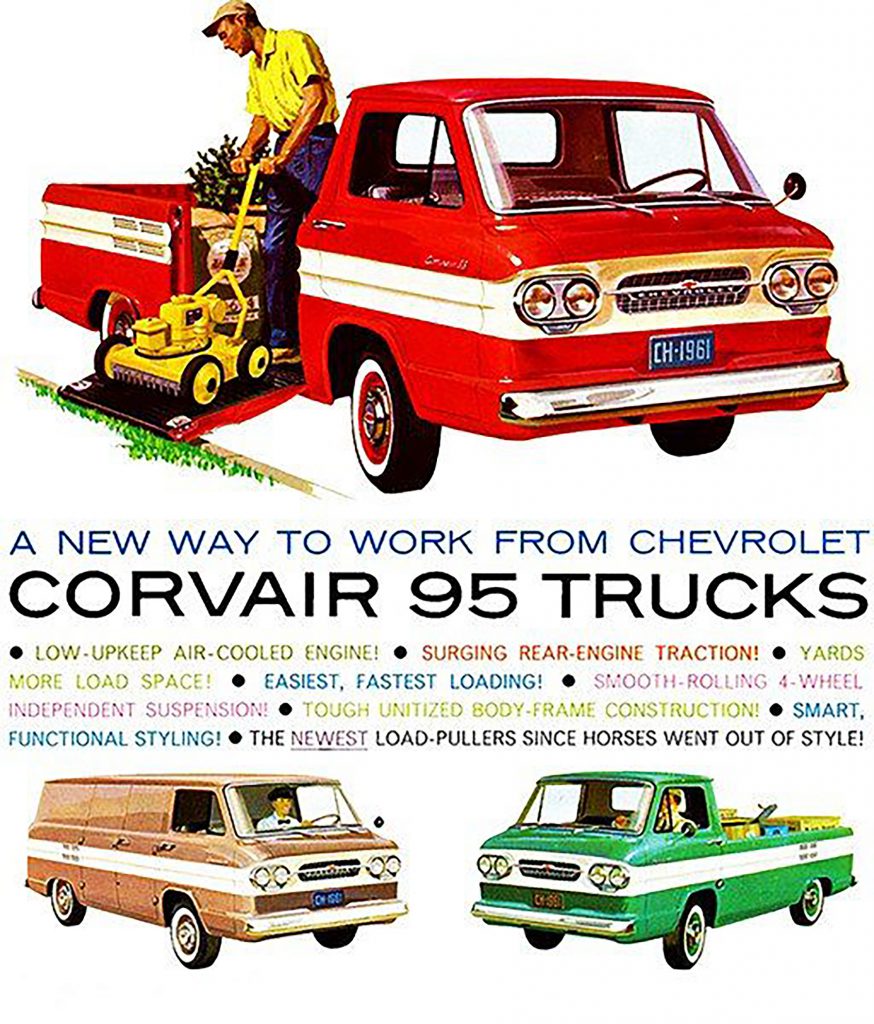 Plug-in Perspective: Electric Pickup Trucks in Profile
Dodge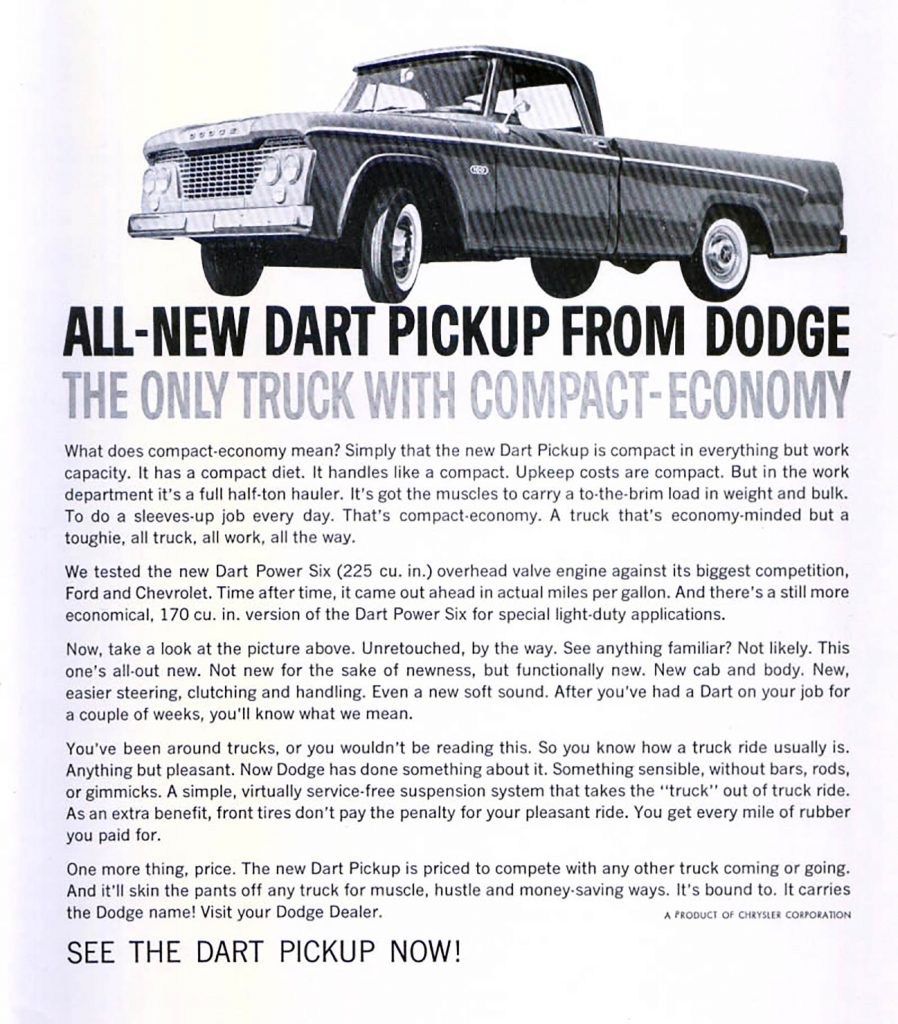 Poutine Madness! A Gallery of Canadian Truck Ads
Ford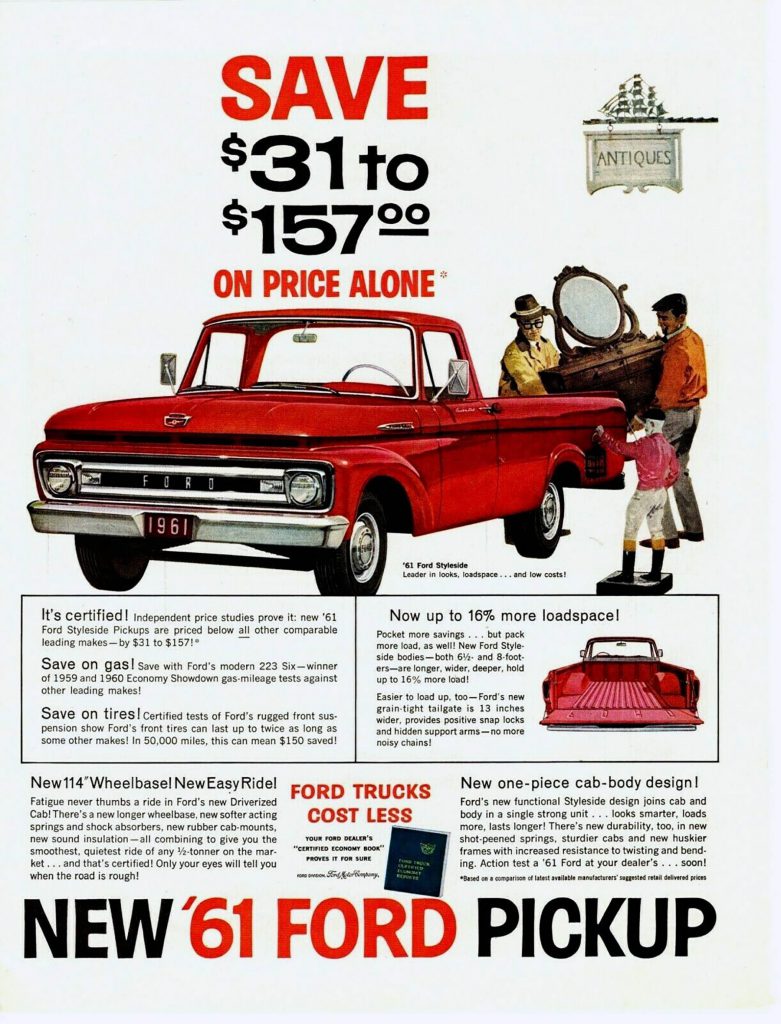 Photo Feature: 1959 Chevrolet 3100 Apache 4×4
Ford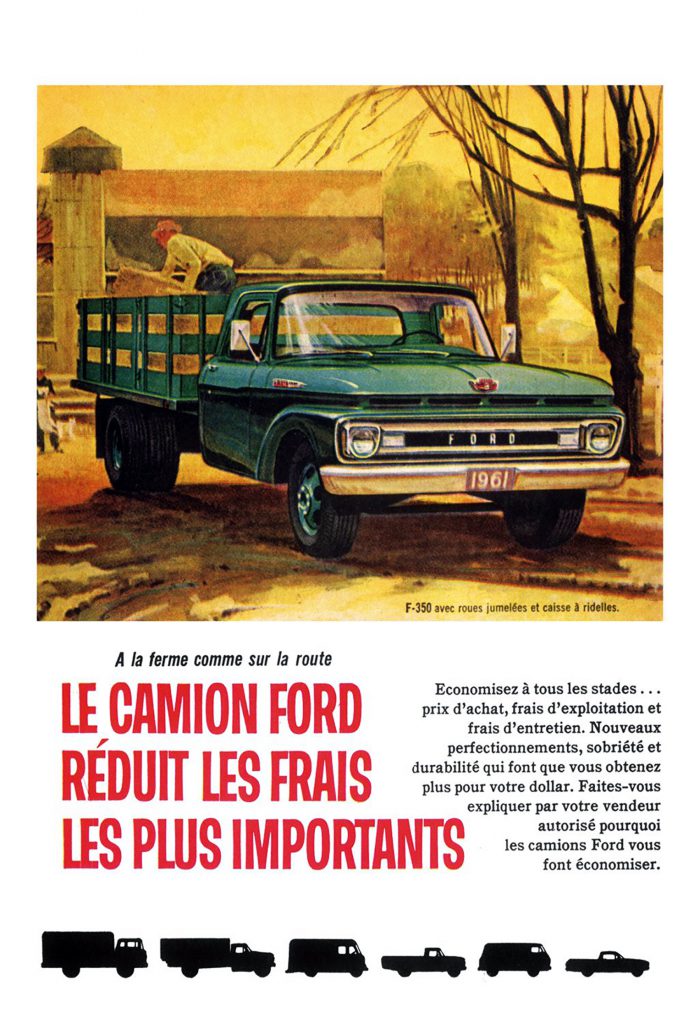 '60s Madness! 10 Years of Classic Pickup Truck Ads
Ford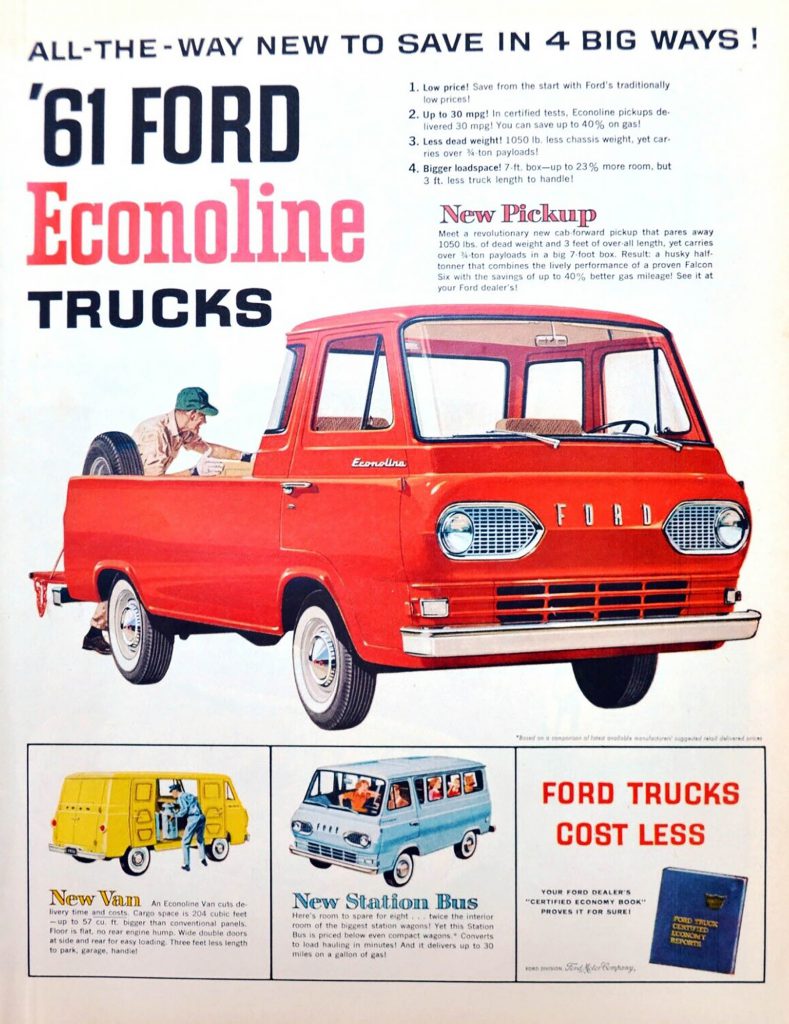 '70s Madness! 10 Years of Classic Pickup Truck Ads
GMC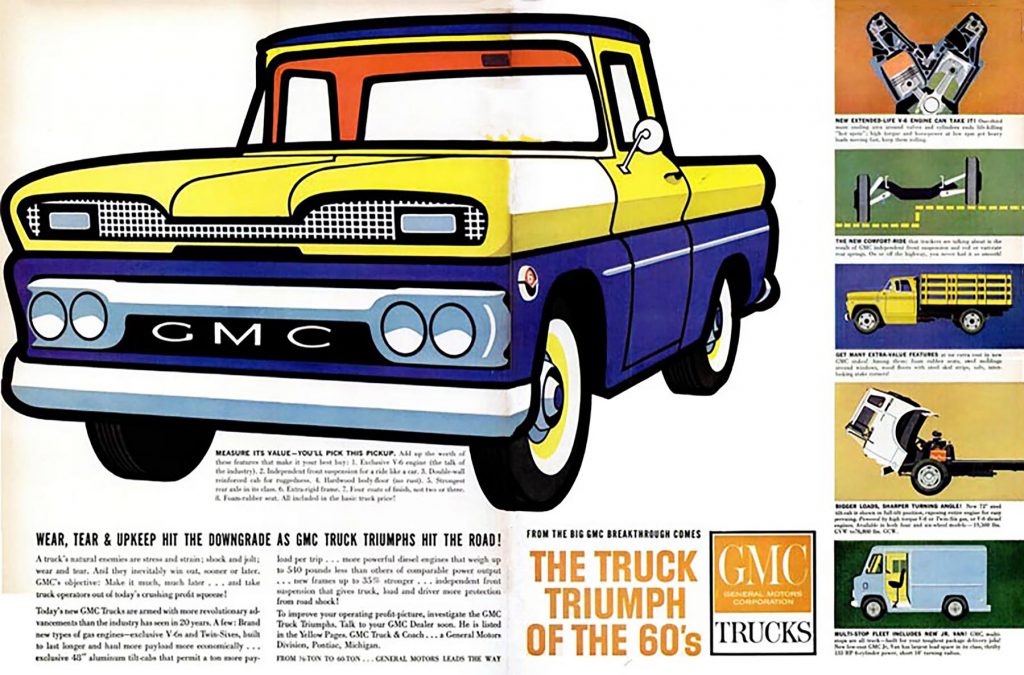 Compact Madness! A Gallery of Small-Truck Ads
International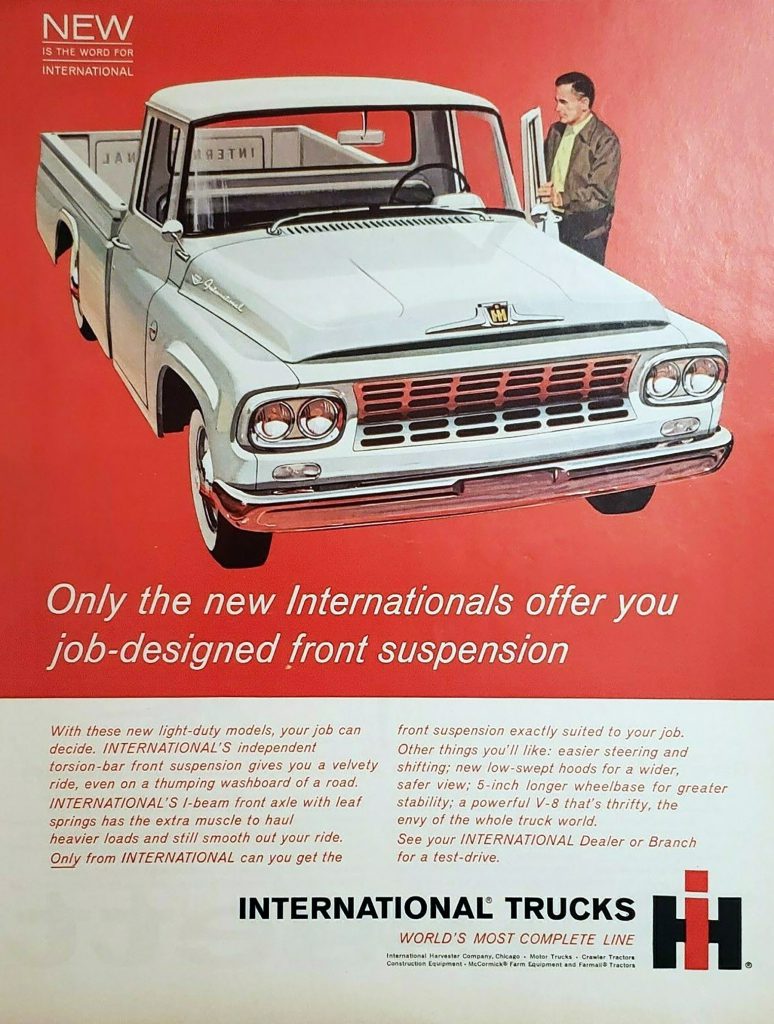 Bulldog Madness! 10 Classic Mack Truck Ads
Jeep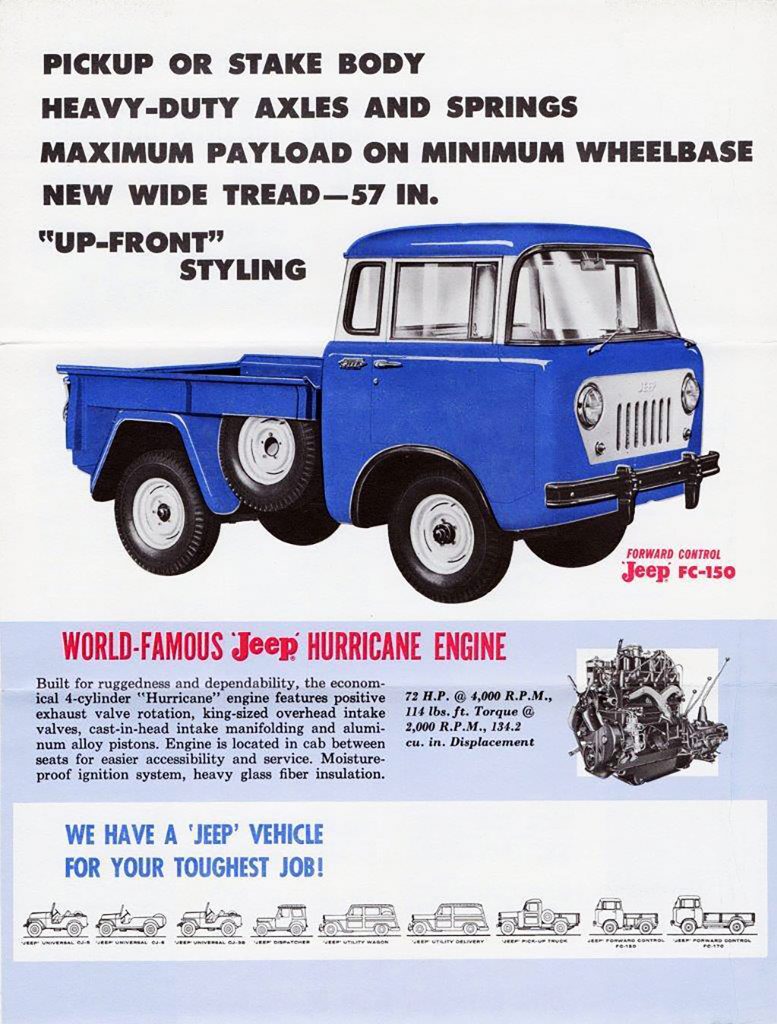 4WD Madness! A Gallery of Mini SUV Ads
Studebaker
Listen to the Car Stuff Podcast
Pickup Trucks of 1961 Gallery
Click below for enlarged images.