Fun fact: 90 percent of Canada's population lives with 100 miles of the U.S. border. That said, it's an awfully long border—about 5500 miles long, actually. Looked at another way, Canada's population density is only about 10 percent that of America's, meaning there's a lot of Canadian land with very few people living on it.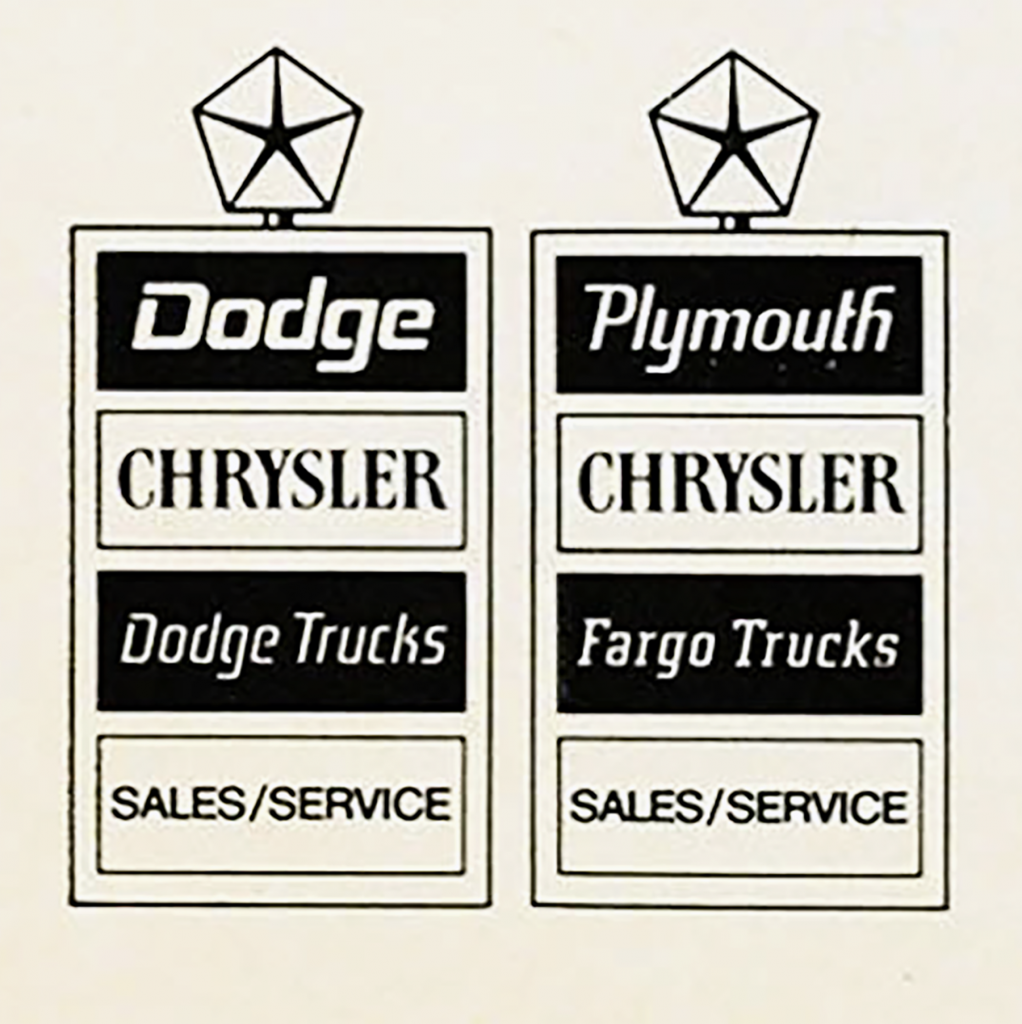 This matters very much to automotive retailers in Canada, who have long dealt with the challenges of how best to locate new-car dealerships. Obviously, big cities were a prime location, but things got trickier after that. Canada isn't a land of sprawling suburbs like the U.S. is, so serving the country's non-urban population gets problematic.
One solution was for carmakers to stock Canadian dealerships with more models across greater price ranges than are typically seen in the United States. An example of this is Chrysler's now-defunct Fargo brand. Used by Chrysler in the U.S. in the company's early days, Fargo was repurposed for use in Canada. Why? Read on…
Beginning before World War II, Chrysler sold vehicles in Canada through two channels: Chrysler-Dodge stores, and Chrysler-Plymouth stores. Dodge trucks were retailed through the Chrysler-Dodge outlets, of course.
But, because of a relatively thin dealer network—a byproduct of Canada's low population density—Chrysler deemed it necessary to sell trucks, especially pickup trucks, through Chrysler-Plymouth dealerships as well. And since it would be unseemly to sell Dodge trucks via stores which did not sell Dodge-branded cars, Chrysler rebadged Dodge trucks as Fargo for sale through those dealerships.
If this sounds complicated, it is. However, Ford chose to do roughly the same thing, selling Ford pickup trucks badged as Mercurys at Mercury stores. As for dealer scarcity, the 1965 Toyota Land Cruiser ad below tackles that issue head on.
Now that we know things have always been a little different up North, have a look at the collected ads shared here. Any thoughts on our gallery of Canadian truck ads? Share them down below.
Canadian Truck Ads
1942 Fargo
Photo Feature: 1955 Monarch Richelieu
1950 REO
1952 Fargo
Export Madness! A Gallery of American Trucks Ads From Foreign Markets
1953 Dodge
Canadian Confusion: GM's Short-Lived Passport Dealerships
1953 Willys
Halifax: Volvo's Forgotten North American Factory
1954 Fargo
1954 International
Canadian Export: 2011-2014 Lancia Thema
1954 Mercury
The Canadian Auto Brochure Power Quiz
1959 Ford/Thames
Droëwors Madness! A Gallery of Classic South African Car Ads
1961 Jeep
'60s Madness! 10 Years of Classic Pickup Truck Ads
1965 Toyota
The Last Regular-Cab Short-Bed Pickup
1972 Dodge/Fargo
'70s Madness! 10 Years of Classic Pickup Truck Ads
1972 Scot
Big-Rig Style: What If Semi-Truck Makers Built Pickups?
1980 Datsun
Check out the Consumer Guide Car Stuff Podcast
 Canadian Truck Ads Gallery
(click below for enlarged images)