If you're at all like us, odds are you're going a little stir crazy right now. I know I've got a lot of reading to catch up on, but I seem to have lost the ability to finish a magazine in a single sitting. Maybe you're in the same boat.
While this word-search puzzle is a poor substitute for lunch with friends or a trip to the gym, we hope you find it at least a little distracting.
The puzzle below includes 29 hidden engine parts. As a bonus, the title of a short-lived sitcom from the late Seventies is also buried in there someplace. To identify the TV show, simply circle all the unused letters–they appear in order.
If you're still bored, we invite you to check out our extensive collection of puzzles and quizzes here. There's also a bunch of links below.
Please print this out for all the stir-crazy folks in your house.
Enjoy!
Coronavirus Word Search: Engine Parts

Word List
| | | |
| --- | --- | --- |
| Block | Piston | Crankshaft |
| Water Pump | Oil Filter | Rocker Arm |
| Timing Belt | Head Gasket | Connecting Rod |
| Starter | Alternator | Sump |
| Rings | Turbocharger | Intercooler |
| Oil Pan | Spark Plug | Cylinder Head |
| Motor Mount | Throttle Body | Balance Shaft |
| Manifold | Carburetor | Radiator |
| Fuel Injector | Ignition Coil | Valve |
| Crankcase | Camshaft | Mystery TV Show |
More car-related word-search fun:
Dead Car Brands and Meat-Substitute Word Search
Classic-Car Word Search, Part 2: Trim Levels
Classic-Car Word Search, Part 3: Buick Mega Challenge
Additional shelter-in-place distractions:
The 1955 Auto Brochure Power Quiz
The 1980 Auto Brochure Power Quiz
The 1990 Auto Brochure Power Quiz
The 1995 Auto Brochure Power Quiz
The Pontiac Auto Brochure Power Quiz
Auto-Engine Extremes Power Quiz
The "Which Car is Longer" Quiz (Part 1)
The "Which Car is Longer?" Quiz (Part 2)
The 1984 AMC Eagle Limited Wagon Price Power Quiz
See You in Spring! The Snow-Bound Vehicle Power Quiz
Snow-Bound Vehicle Power Quiz, Part II: Advanced Car-Spotter Edition
Still bored? Listen to the Consumer Guide Car Stuff Podcast:
Coronavirus Word Search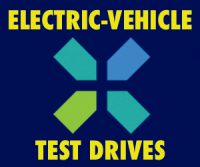 Auto Shows
Steve & Johnnie's Road Tests