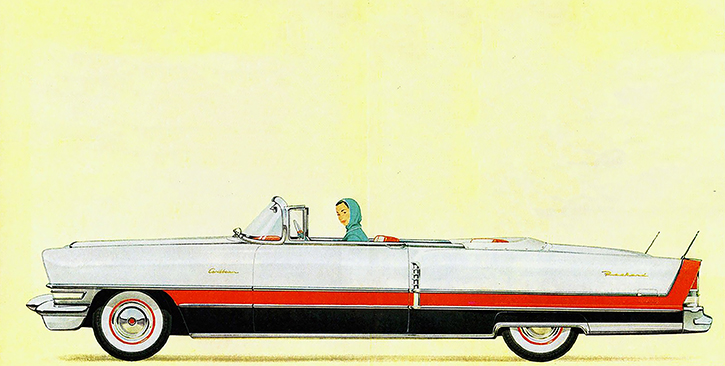 What price luxury? If you were shopping for a new car in 1955, that number was approximately $3000. It was around that dollar amount that the vehicles we might now describe as premium starting kicking in.
For reference, the most expensive 1955 Chevrolet model, excluding the Corvette, the Beauville station wagon, started at $2282. If the prices below seem a little low, remember that air conditioning, where available, added about $500 to the bottom line, while a radio ran about $150. And, even on the Cadillac, a locking truck cost extra.
That said, the Bentley seen below seems like something of a bargain. For 2021, the least-expensive model from the British ultra-luxury carmaker is the Bentayga crossover, which starts at $160,000.
Here we share ten classic car ads from 1955, all of which feature cars priced at around $3000 or more. Let us know what you think. The place to leave comments is down below.
Premium Car Ads from 1955
Bentley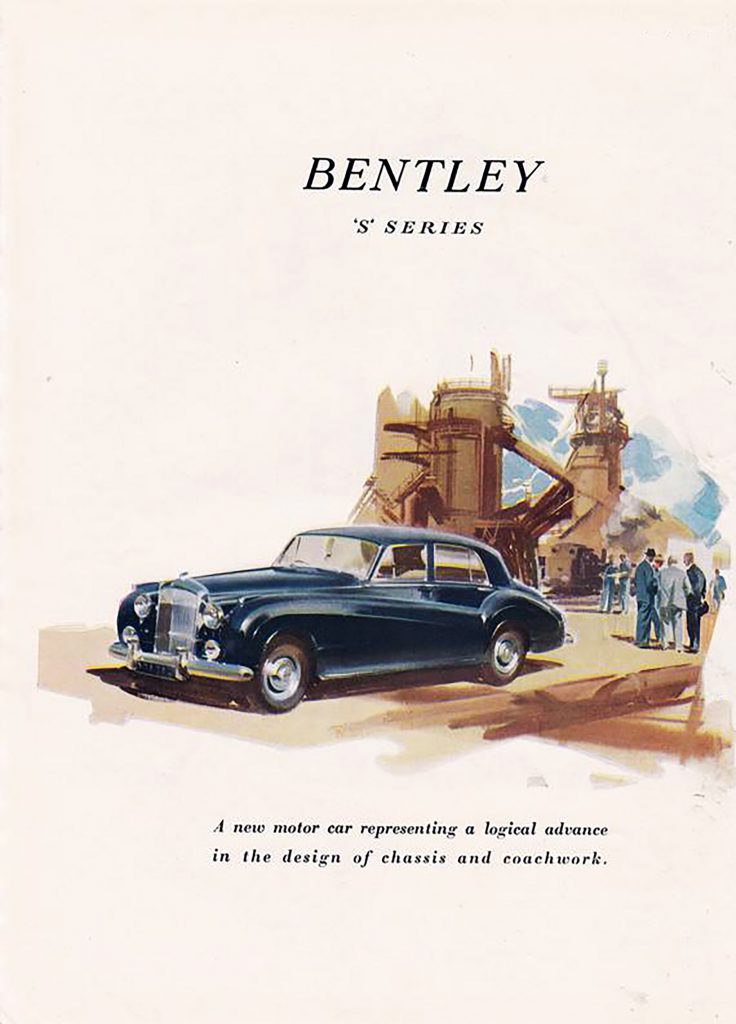 1955 Bentley S base price: $12,000
Inflation adjusted: $118,000
Photo Feature: 1947 Bentley Mark VI Drophead Coupe
Buick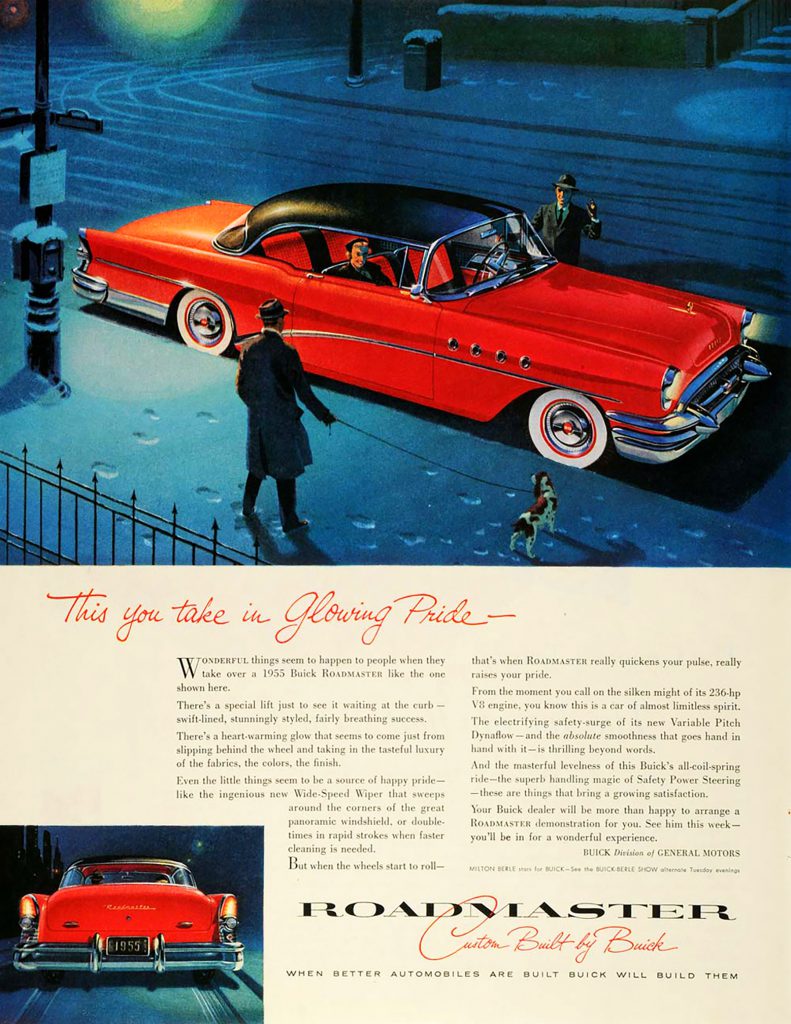 1955 Buick Roadmaster Riviera base price: $3453
Inflation adjusted: $33,850
Dynaflow Madness! A Gallery Of Classic Buick Ads
Cadillac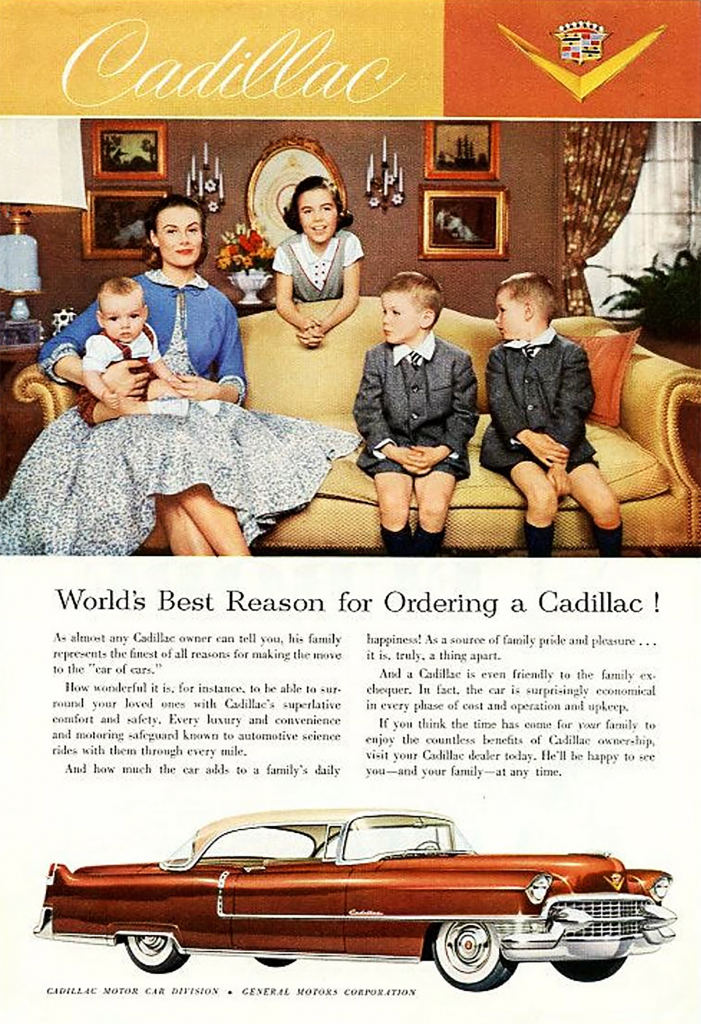 1955 Cadillac starting price: $3977
Inflation adjusted: $39,000
Hard to Park: The 5 Longest Cars of 1975
Chrysler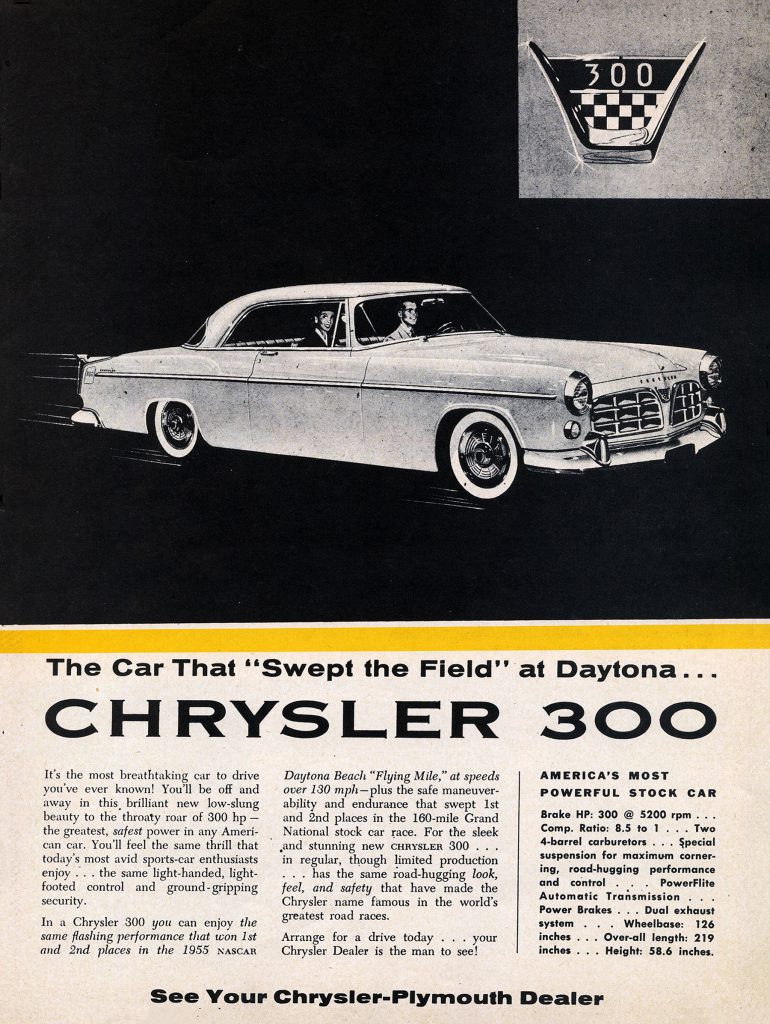 1955 Chrysler 300 base price: $4110
Inflation adjusted: $40,300
Pentastar Madness! A Gallery of Classic Chrysler Ads
Ford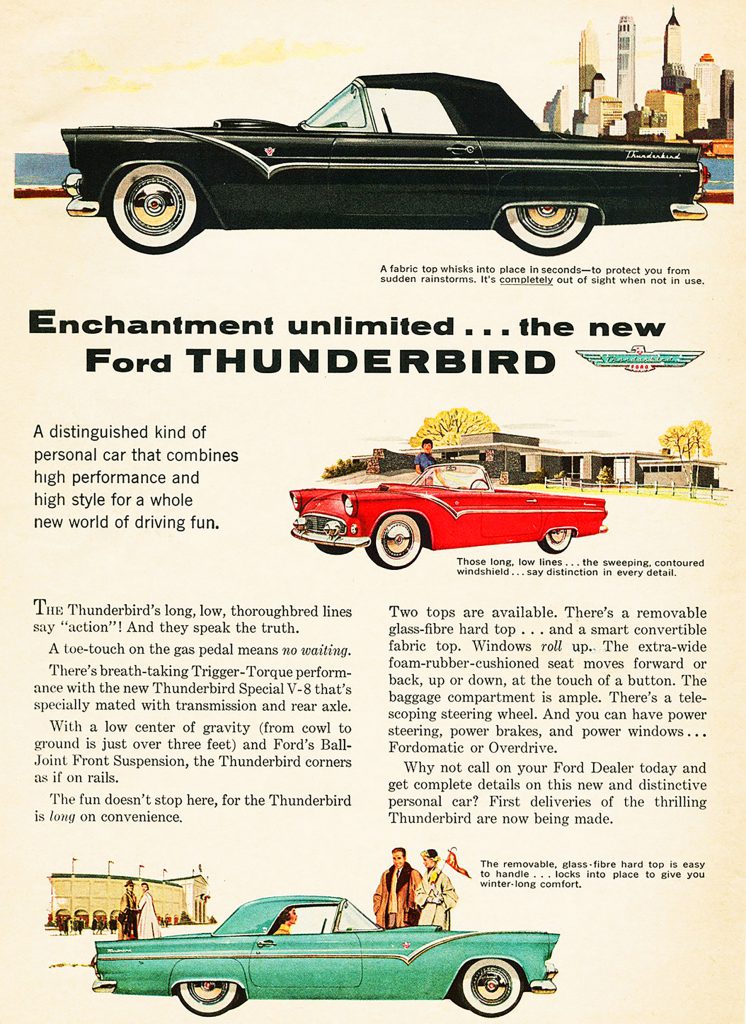 1955 Ford Thunderbird base price: $2944
Inflation adjusted: $28,900
Photo Feature: 1966 Ford Thunderbird
Imperial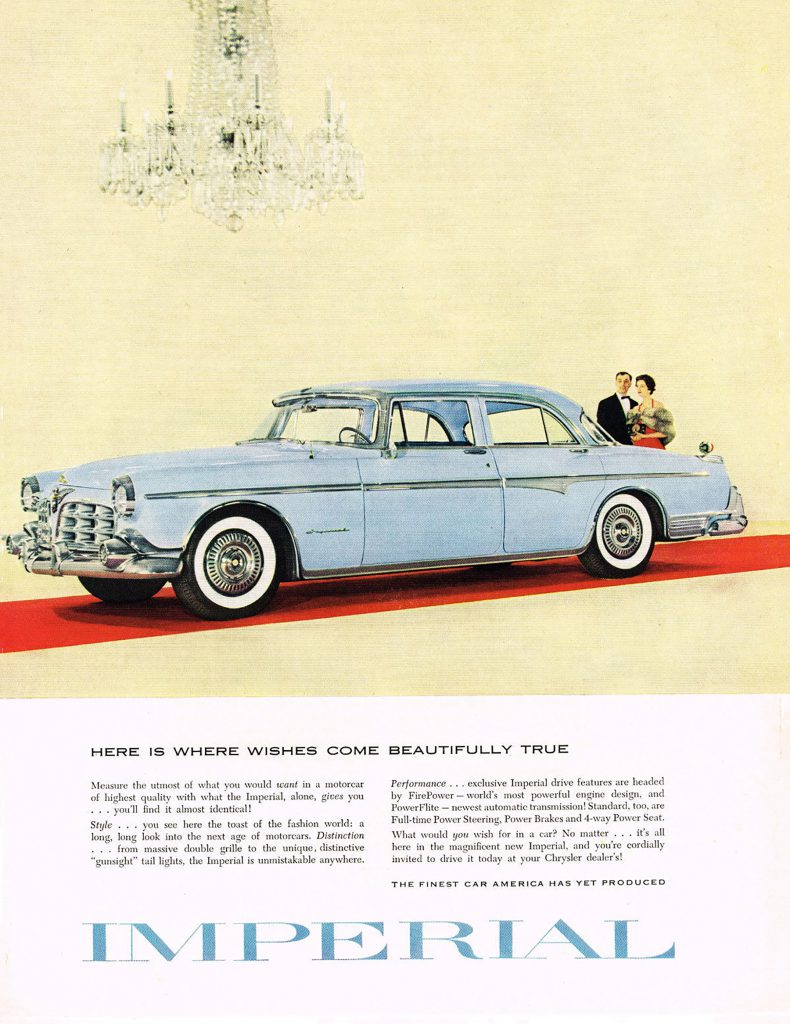 1955 Imperial starting price: $4483
Inflation adjusted: $43,950
Forgotten Concept: Chrysler Imperial
Jaguar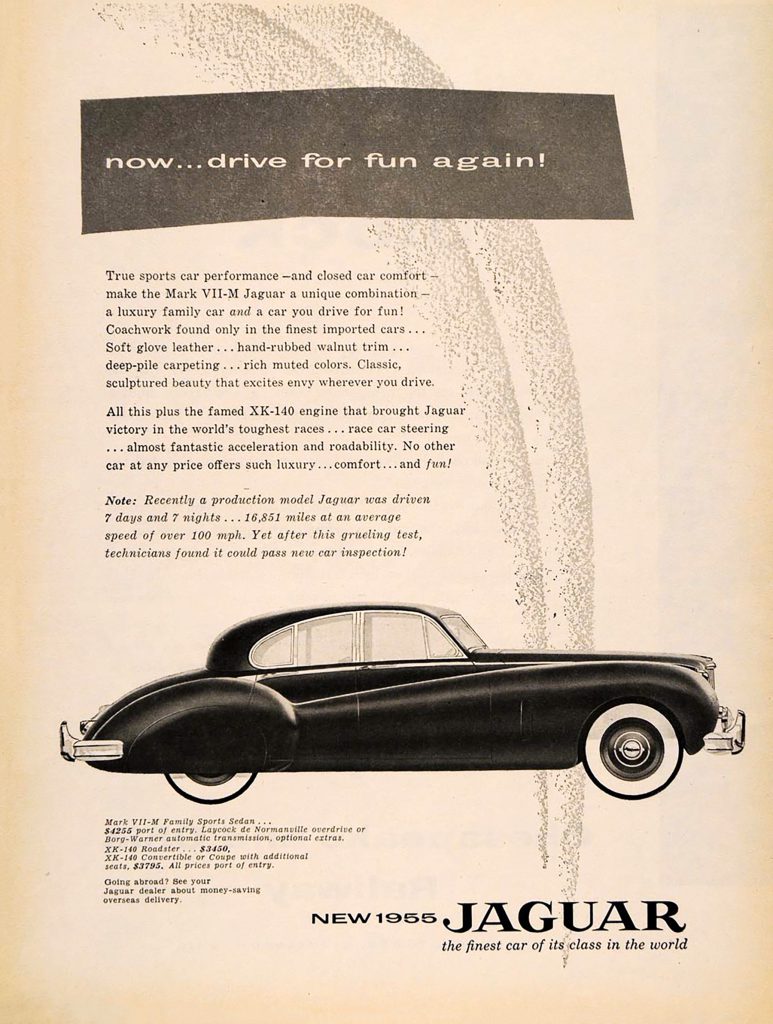 1955 Jaguar Mark VII Saloon base price: $3795
Inflation adjusted: $37,200
Action Madness! A Gallery of Classic Ads Featuring Cars in Motion
Lincoln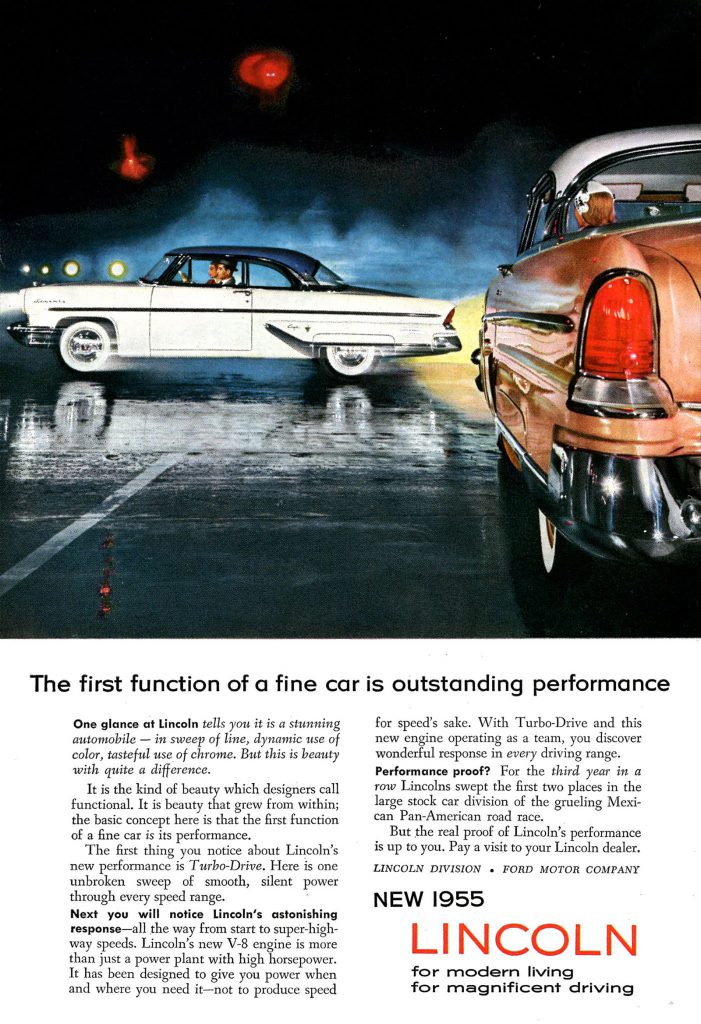 1955 Lincoln starting price: $3563
Inflation adjusted: $34,900
Luxury Madness! A Gallery Of Classic Lincoln Ads
Oldsmobile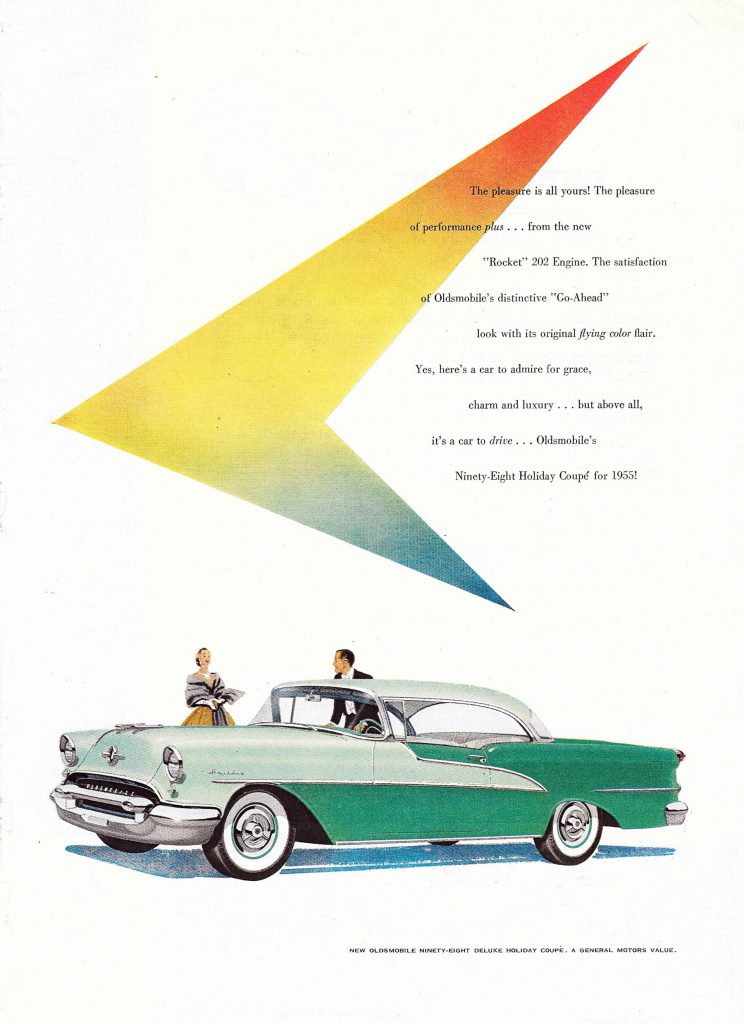 1955 Oldsmobile Ninety-Eight Holiday Coupé base price: $3089
Inflation adjusted: $30,300
Rocket Madness! 10 Classic Oldsmobile Ads
Packard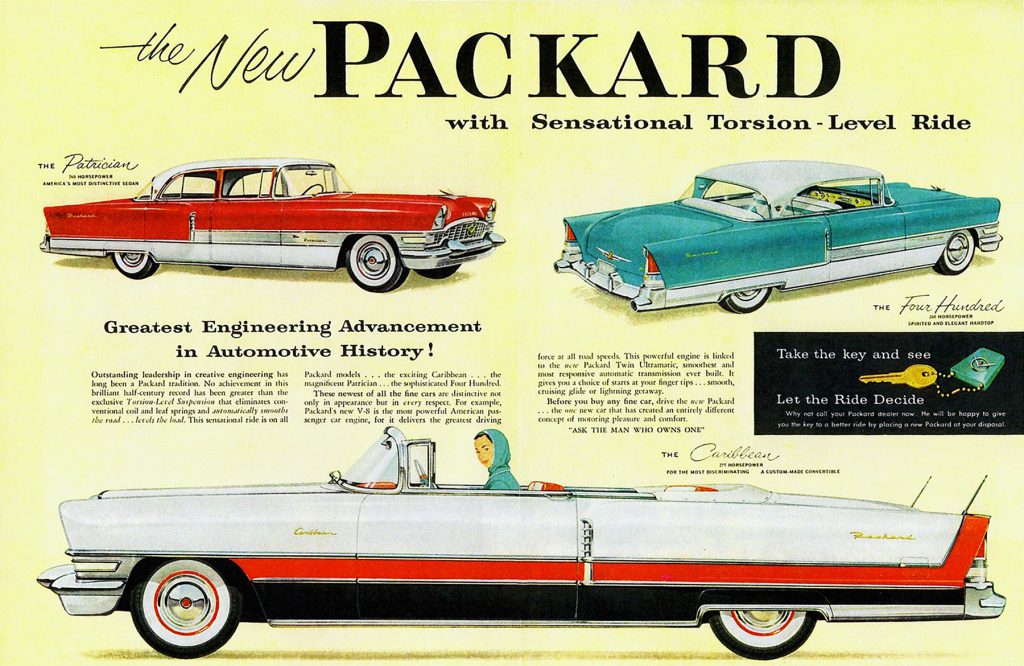 1955 Packard Caribbean base price: $5995
Inflation adjusted: $58,750
Listen to the very entertaining Consumer Guide Car Stuff Podcast
Premium Car Ads from 1955 Gallery
(Click below for enlarged images)
Premium Car Ads from 1955
Premium Car Ads from 1955