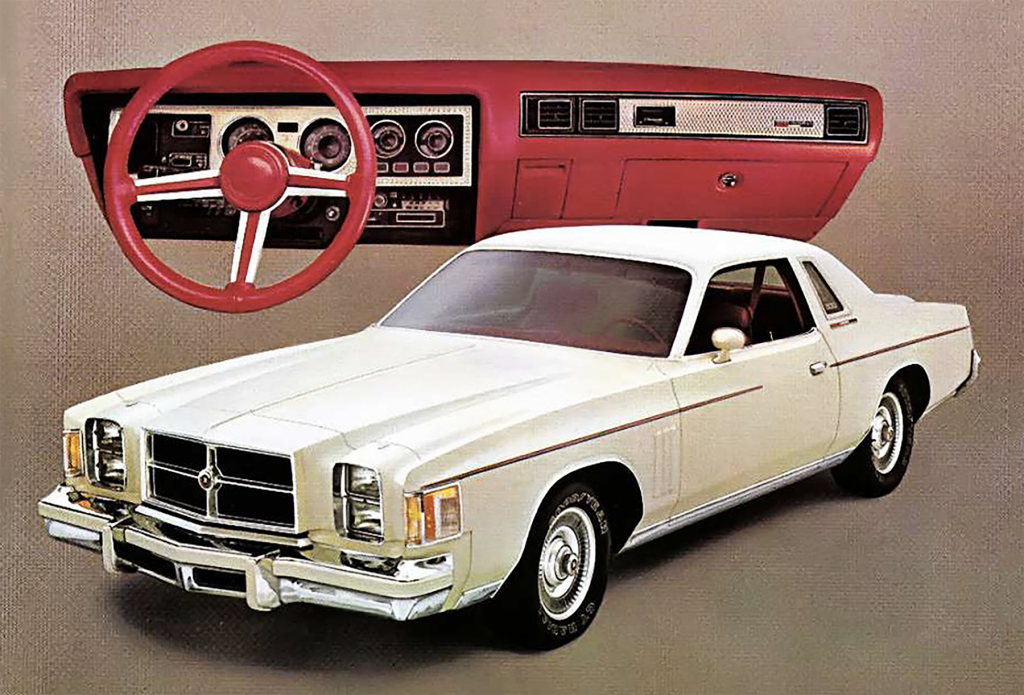 The American auto industry's "Malaise Era" is generally defined as the 1973 through 1984 model years, and it was by and large a bummer for car enthusiasts. A confluence of several sobering factors—more-stringent emission standards, the introduction of low-lead gasoline, and rising auto-insurance rates—rather suddenly put the kibosh on horsepower, and as a result, on fun.
Automakers didn't stop selling fun, however—they just didn't have much to back up said claims. What was really being retailed, instead of genuine performance, was the look of performance (which is still kind of fun).
Every car shown in our gallery of ads below made do with less than 200 horsepower. There isn't car pictured here that could cover the quarter mile in less than fourteen seconds. Still, they all look pretty cool, and that's something.
I know what these cars are, yet I would gladly own any of them—especially that 1977 Nova Rally.
Speaking of the more-show-than-go-era, I've included an 1987 Celebrity Eurosport VR ad, even though it technically arrived after the Malaise Era. The VR's flashy body-styling add-ons are, at least in spirit, the stuff of malaise.
So, which looks best to you? The relatively classy Cordoba, the sticker-laden 442, or… ? Tell us about your picks in the comment section below.
10 Reasons You Might Not Be a Car Guy
More Show than Go: Performance Car Ads from the Malaise Era
1975 Chevrolet Chevelle Laguna Type S-3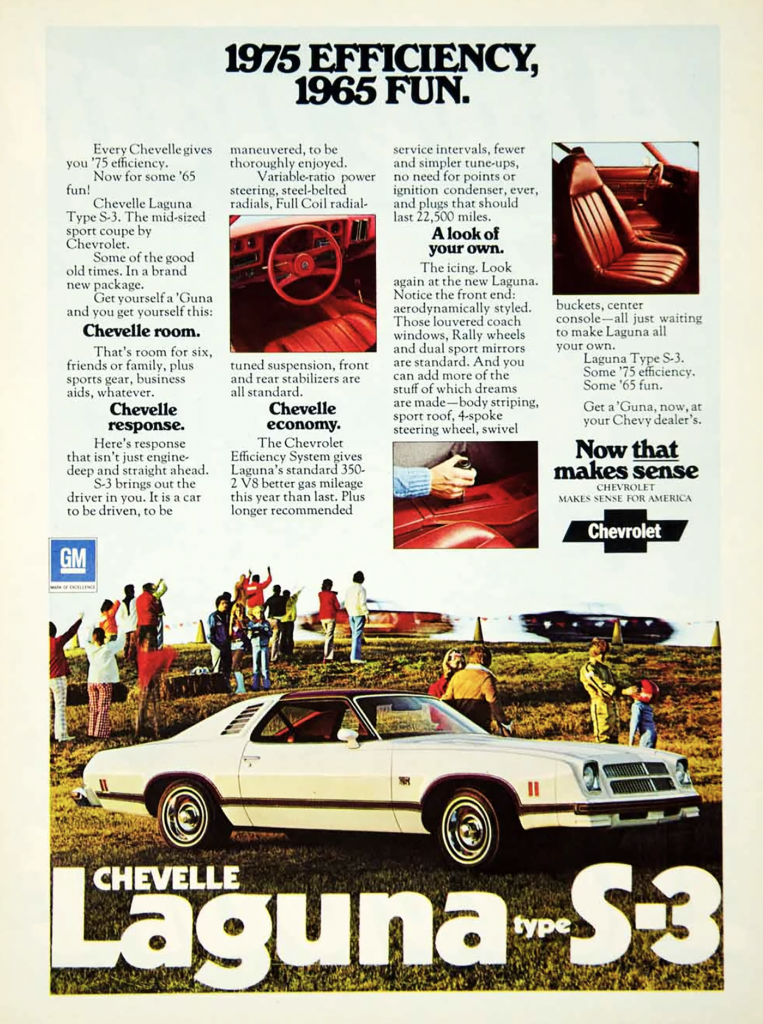 5 Coolest Cars of the Malaise Era
1976 Dodge Aspen R/T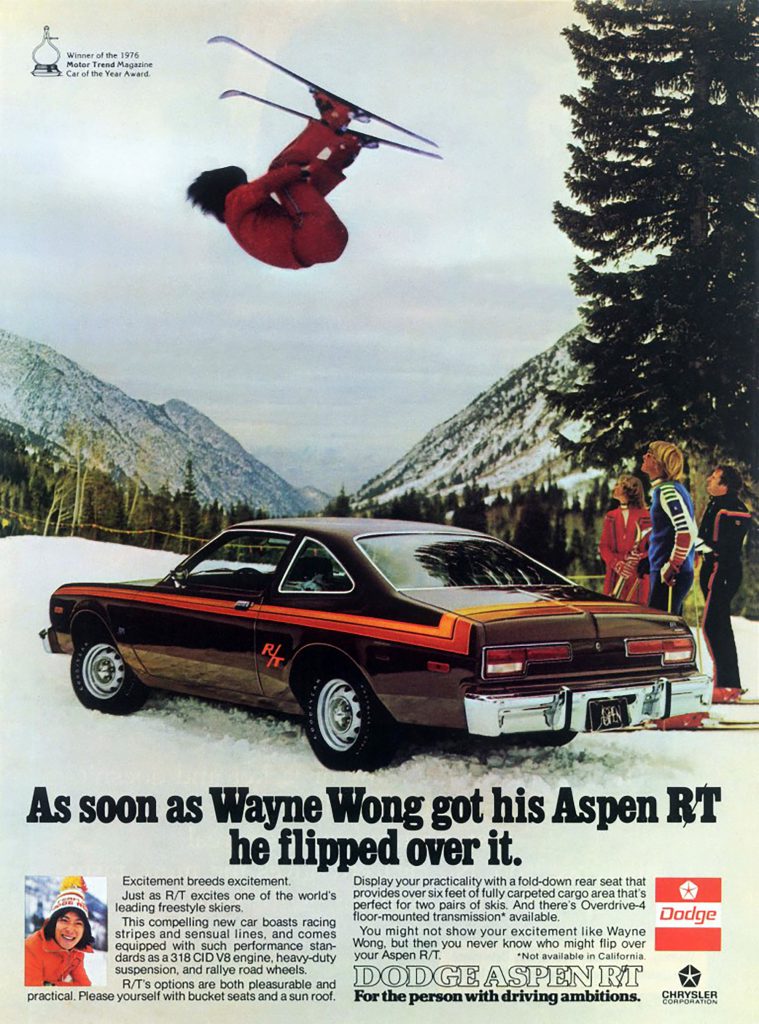 Malaise Muscle: 1976-1980 Dodge Aspen R/T and Plymouth Volaré Road Runner
1976 Oldsmobile Cutlass 442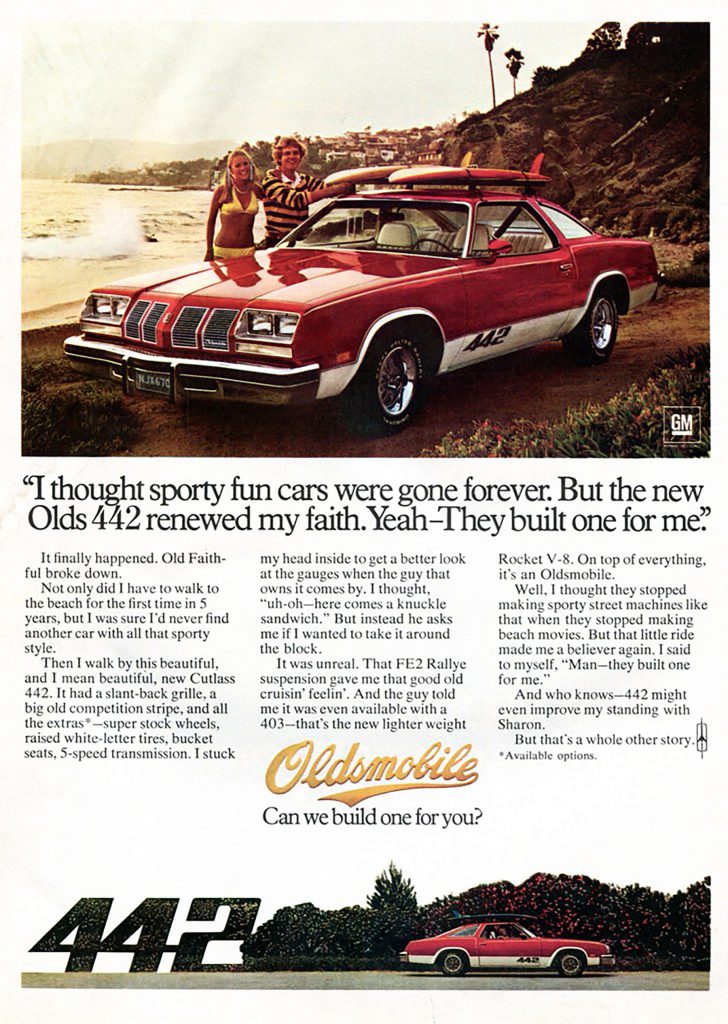 Model-Year Madness! 10 Classic Coupe Ads From 1973
1977 Chevrolet Nova Rally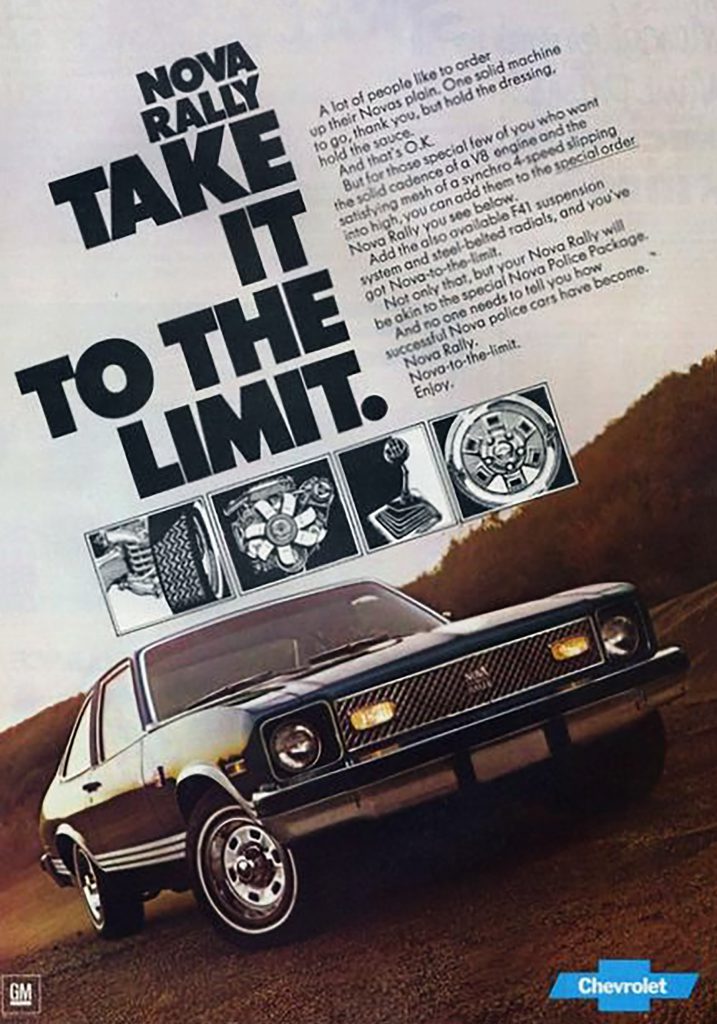 NOVA(S): The GM Compacts of 1975
1977 Oldsmobile Omega SX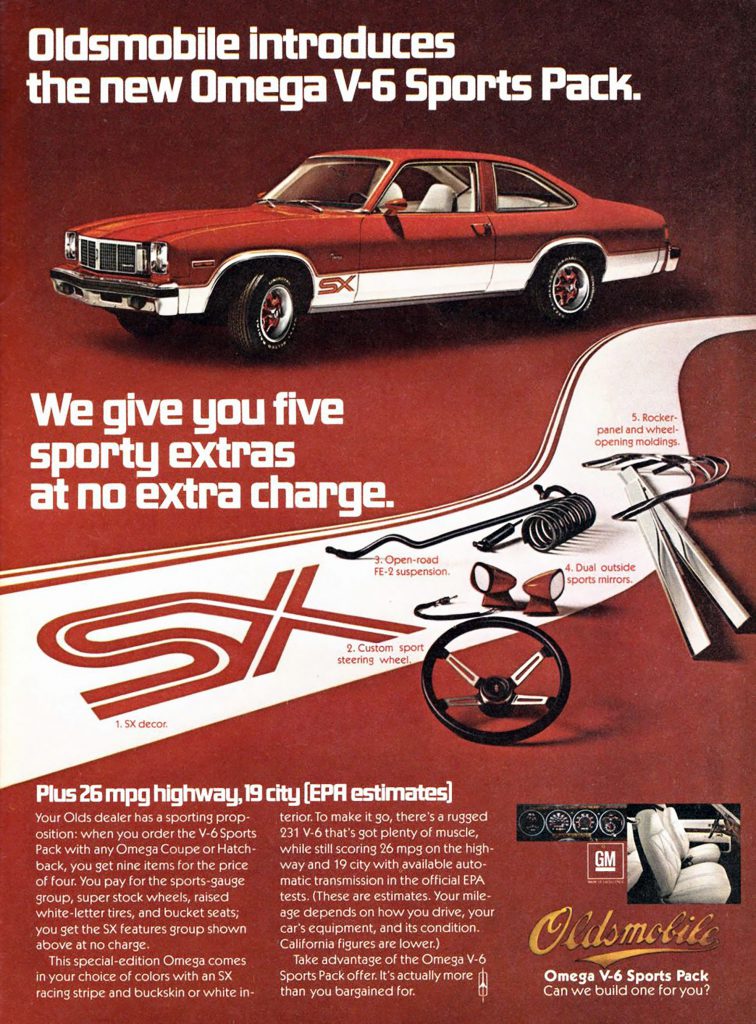 Einspritzung Madness! A Gallery of Classic Car Ads Featuring Fuel Injection
1979 Chrysler Cordoba 300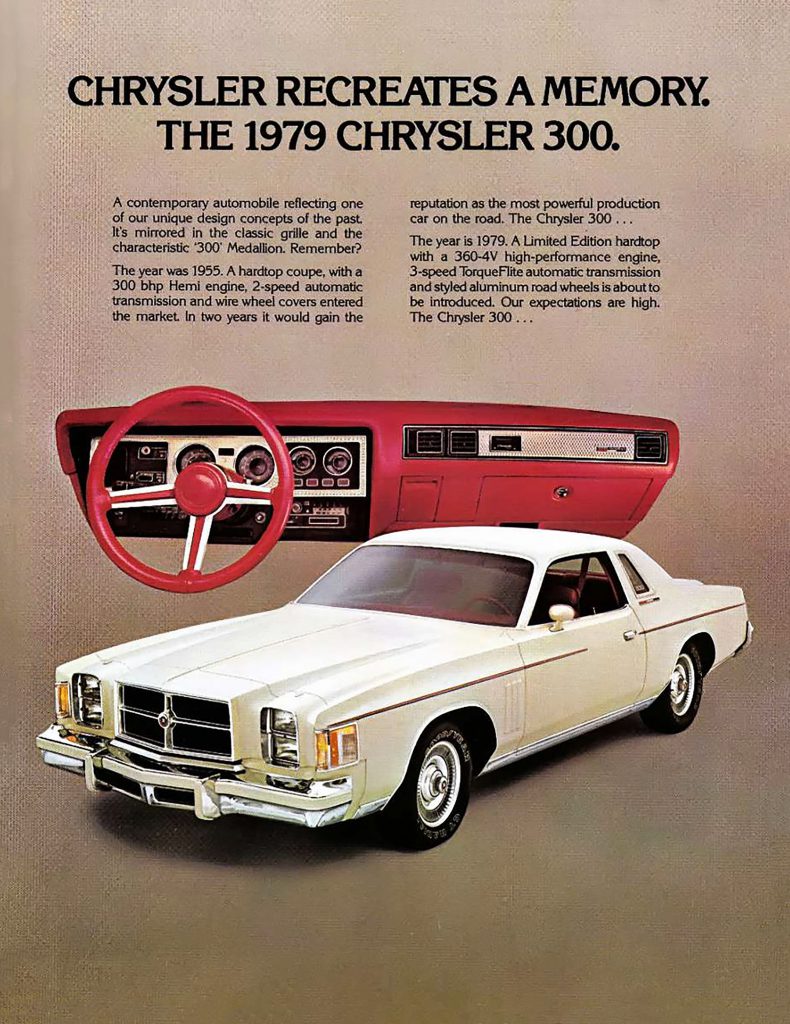 Review Flashback! 1975 Chevrolet Chaparral
1979 Dodge Magnum XE
1980 Chevrolet Monza Spyder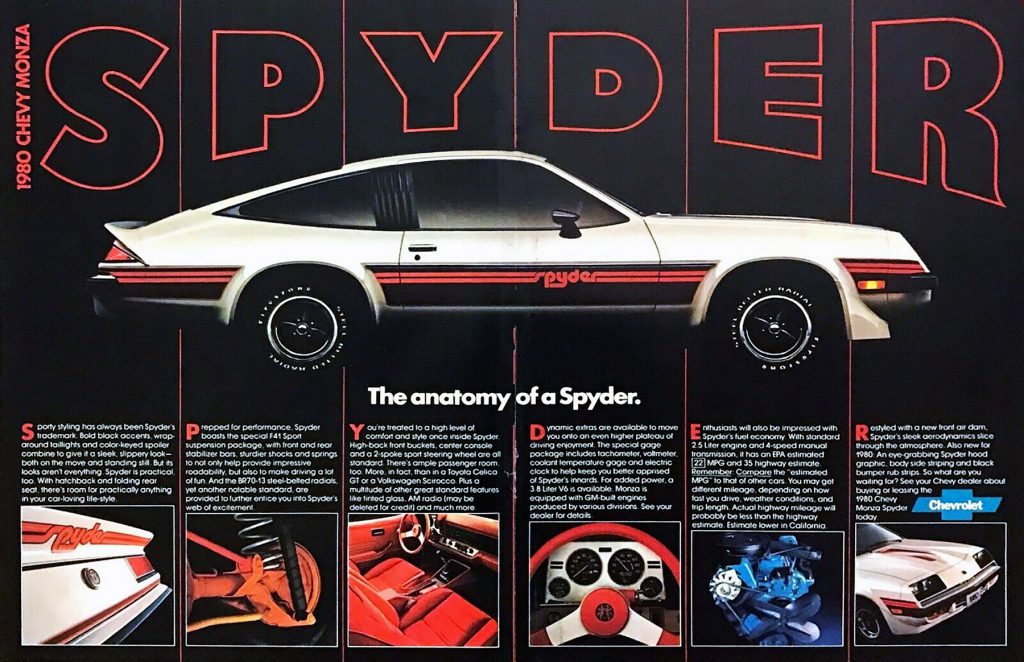 Favorite Car Ads: 1968 Dodge Charger
1980 Ford Mustang Cobra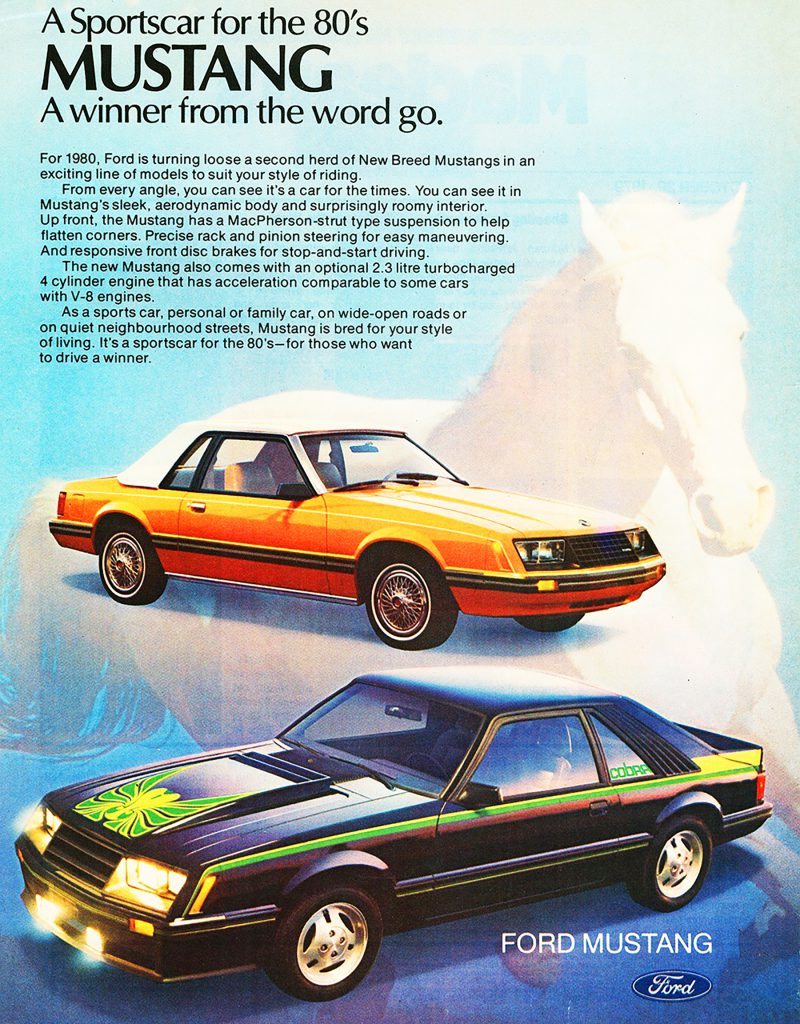 Favorite Car Ads: 1976 Ford Mustang II
1987 Chevrolet Celebrity Eurosport VR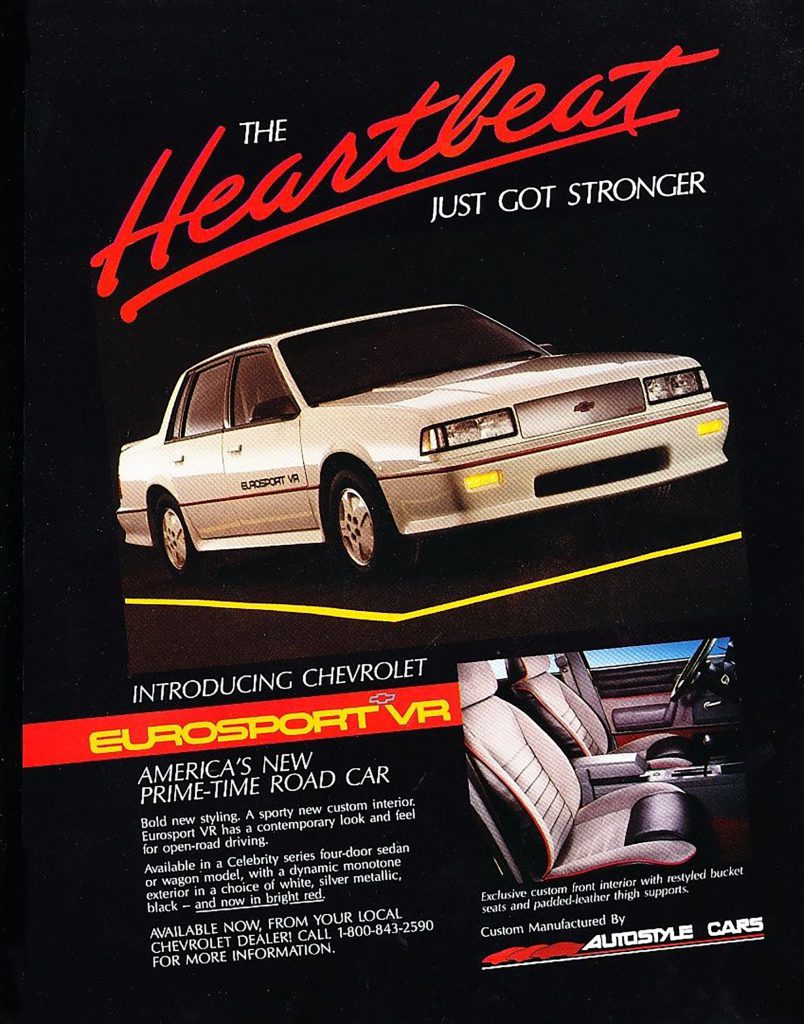 Performance Car Ads from the Malaise Era Gallery
Click below for enlarged images
Performance Car Ads from the Malaise Era
Performance Car Ads from the Malaise Era