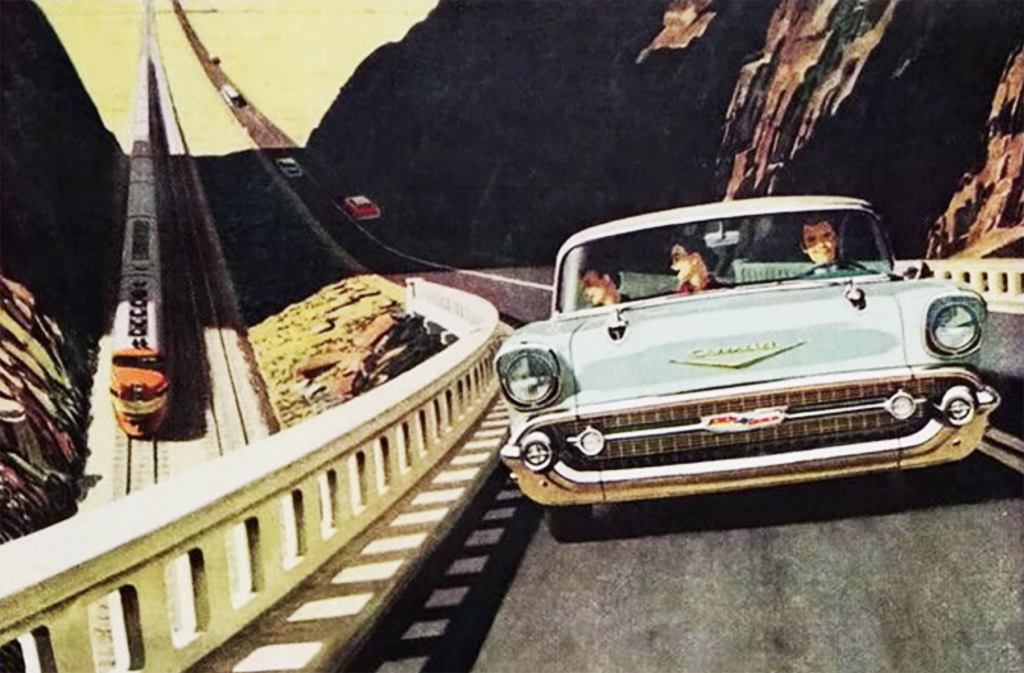 I was born a train guy. I became a car guy around the age of 10, but I never really stopped being a train guy. I don't know anything about trains, but I love them, and I usually consider myself lucky when I am stopped at a railroad crossing within easy view of the passing rail cars.
I think my story is similar to that of a lot of car people. Cars, ultimately, are things we can own and operate, and trains are not. I think it's that simple. Of course, an awful lot of car guys are also into watches, guitars, and planes… all cool things, and all more accessible—even the planes—than a train.
But whether it is hobbyist interest or the implied romance of travel (probably both), carmakers have been linking cars and trains in advertising for a very long time. I have proof of that here. Below please find 14 classic car ads, each of which features a train or train station.
Any thoughts on the ads? Please share them below.
Cars and Trains
1910 Oldsmobile (1915 Ad)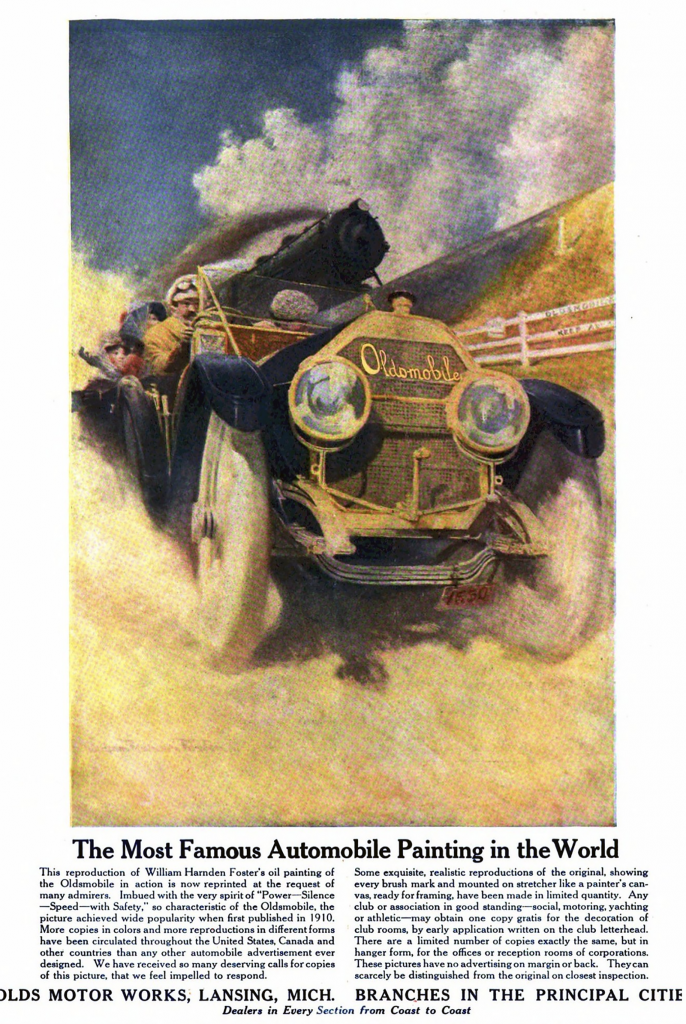 Favorite Car Ads: 1934 Tatra 77
1935 Bugatti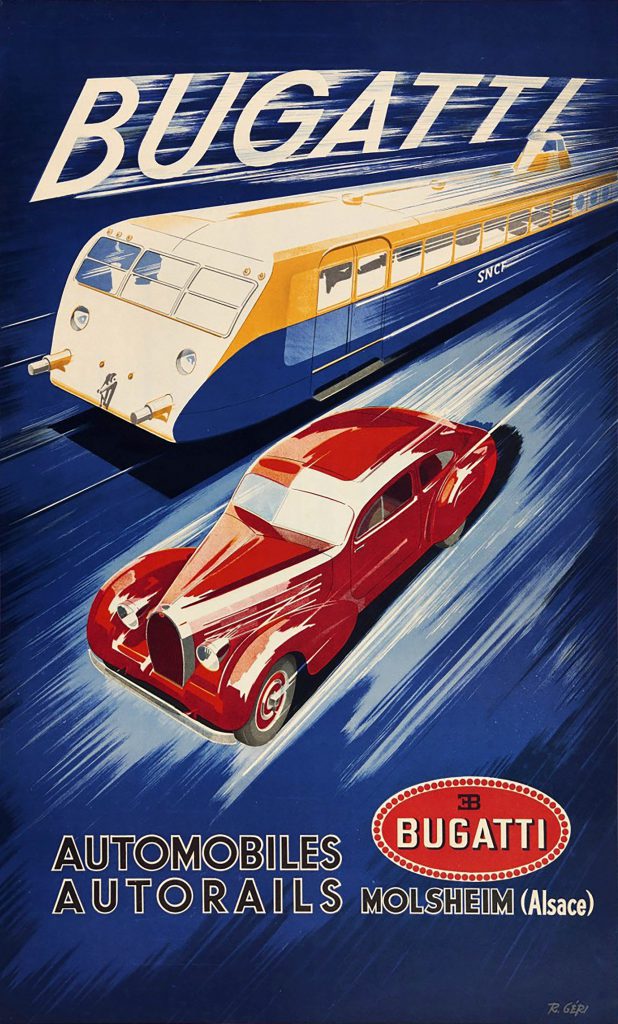 Coastal Drive Madness! A Gallery of Ads Featuring Cars at the Ocean
1937 Chrysler Airflow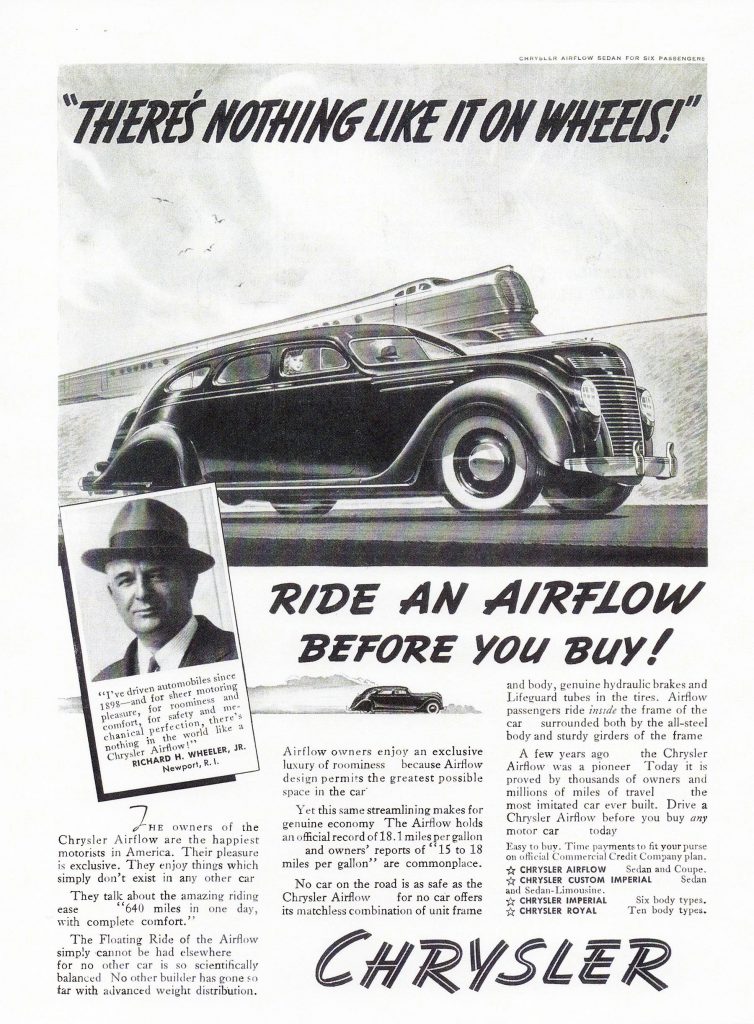 Favorite Car Ads: 1976 Ford Granada
1937 Packard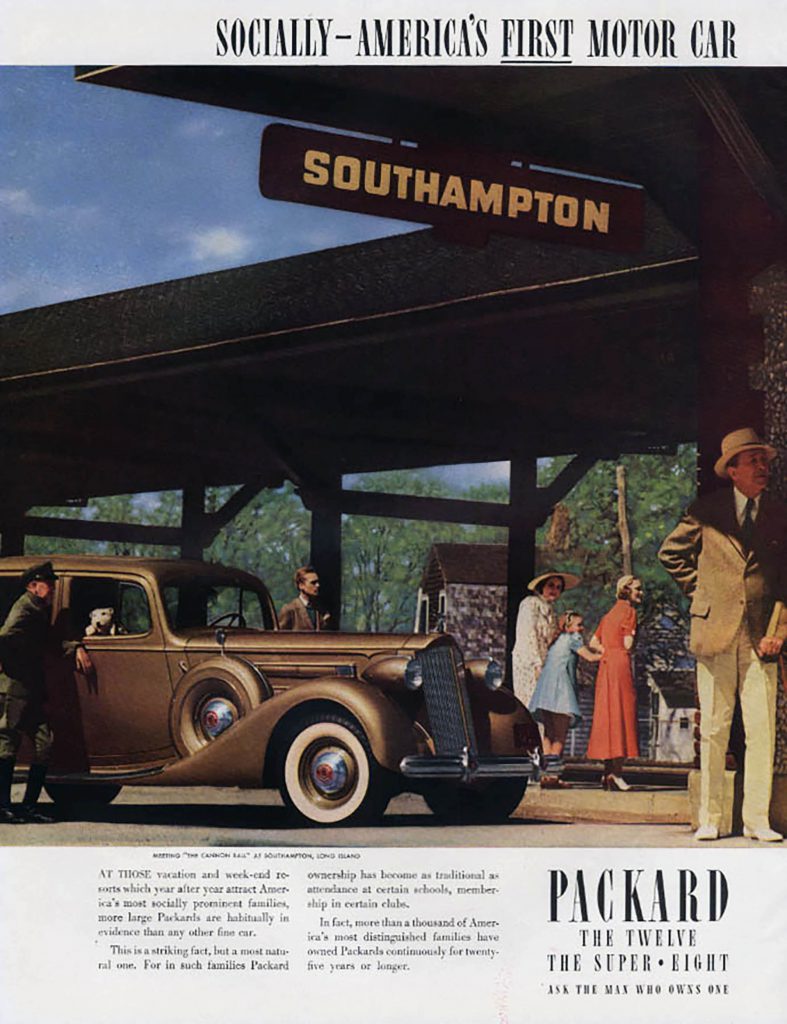 "The Man Who Owns One" Madness! 10 Classic Packard Ads
1940 Cadillac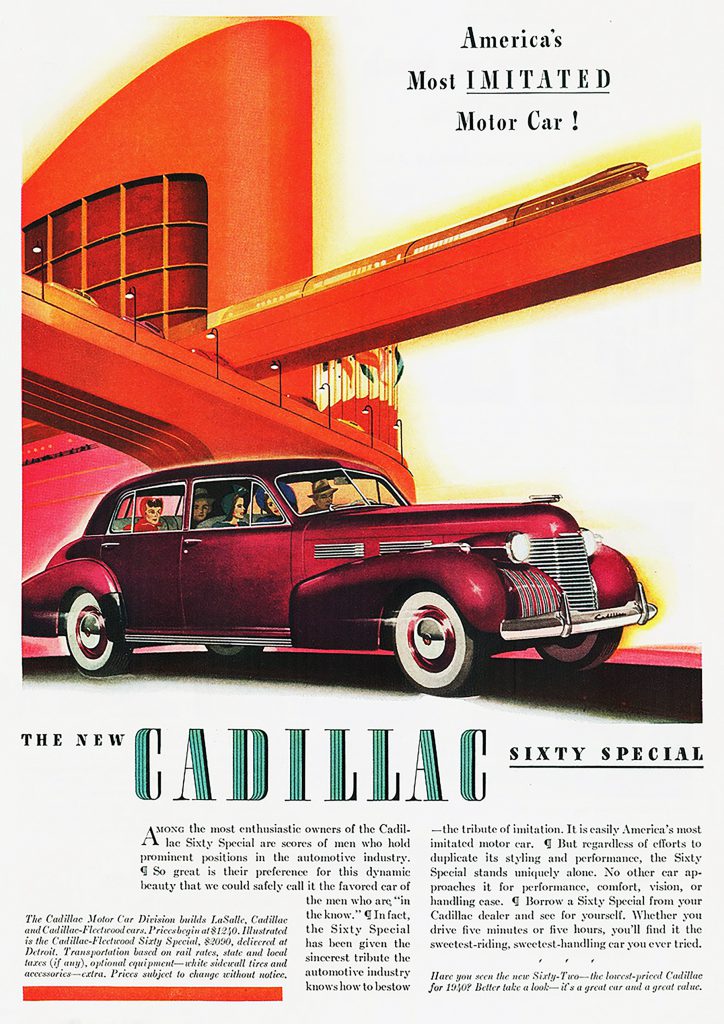 Wreath and Crest Madness! A Gallery of Classic Cadillac Ads
1942 Plymouth Suburban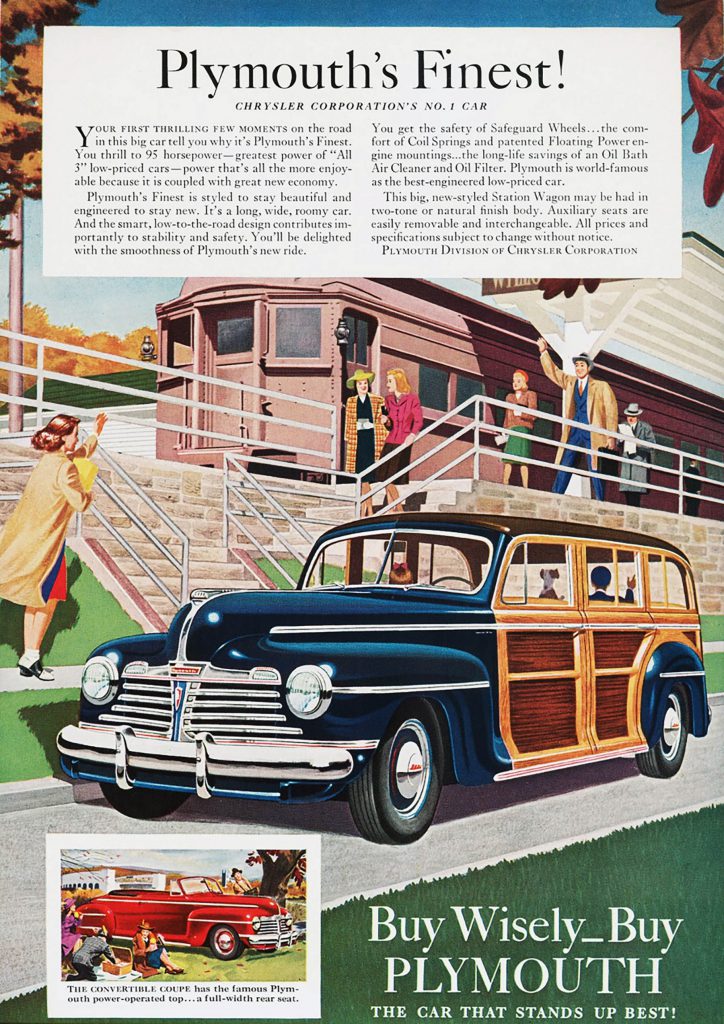 Hot Deals Madness! A Gallery of Classic Dealer Ads
1946 Packard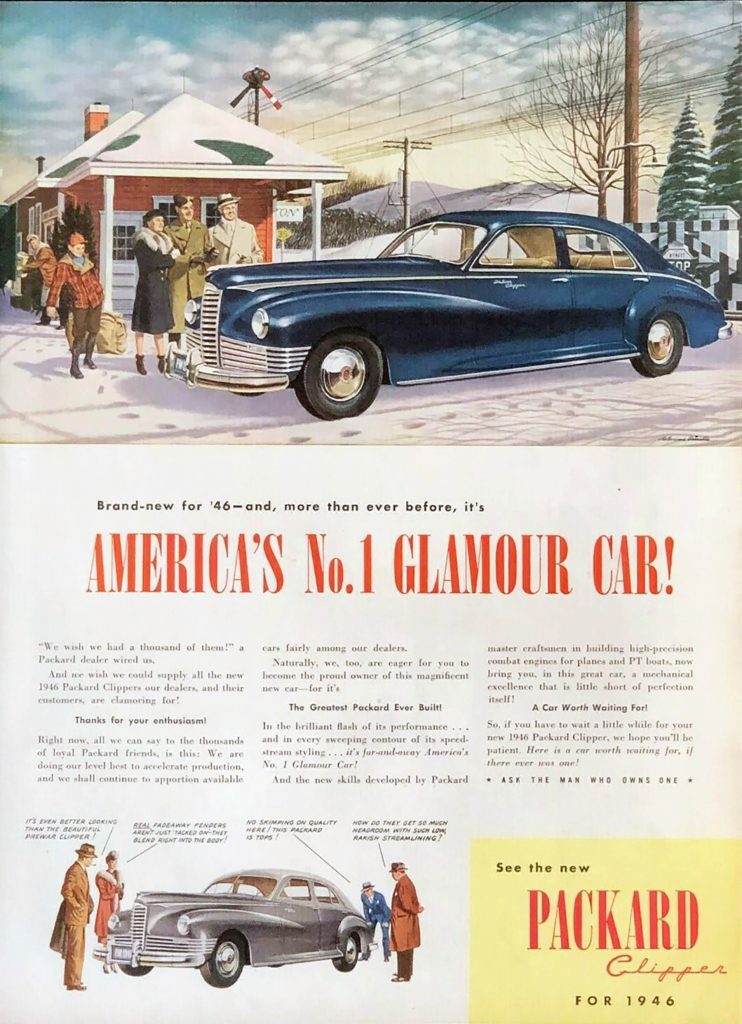 Wreath and Crest Madness! A Gallery of Classic Cadillac Ads
Hertz (1954 Ford)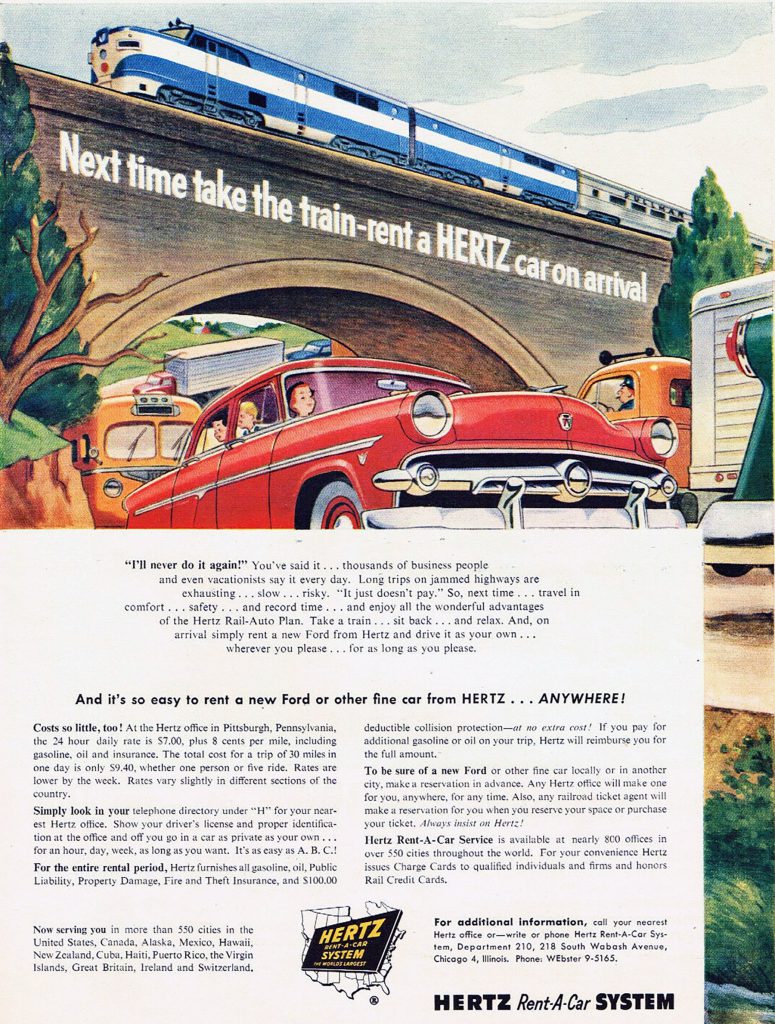 Travel Madness! A Gallery of Classic Rental Car Ads
1956 Buick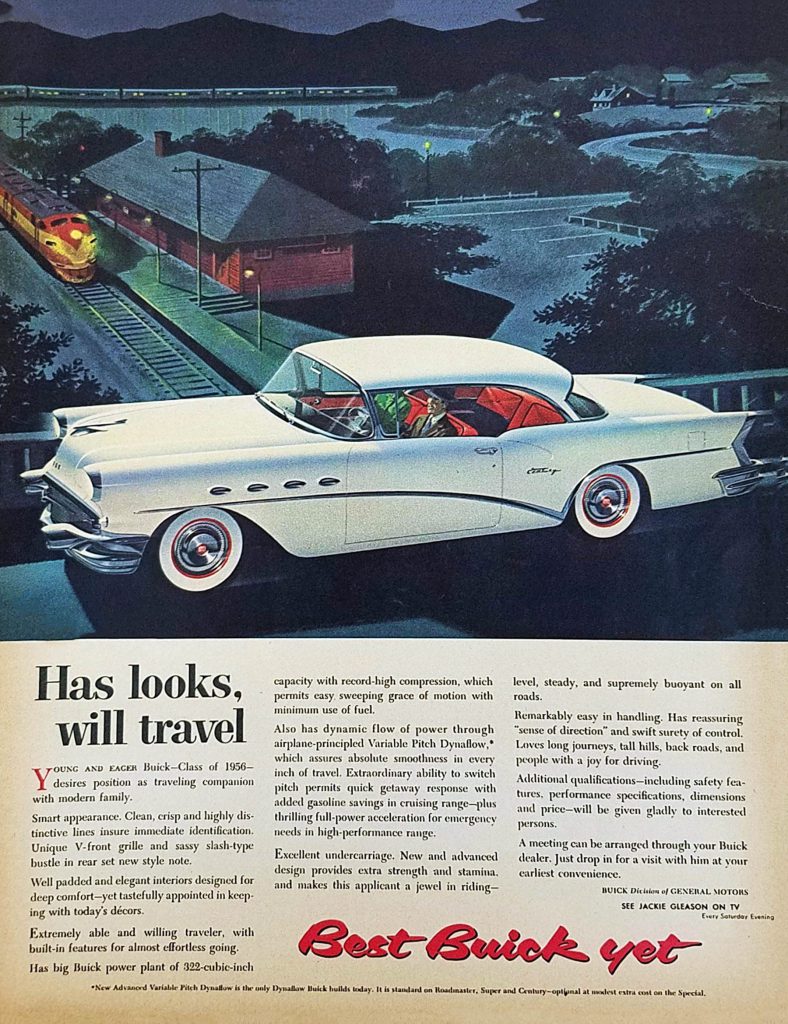 Dynaflow Madness! A Gallery Of Classic Buick Ads
Hertz (1955 Ford)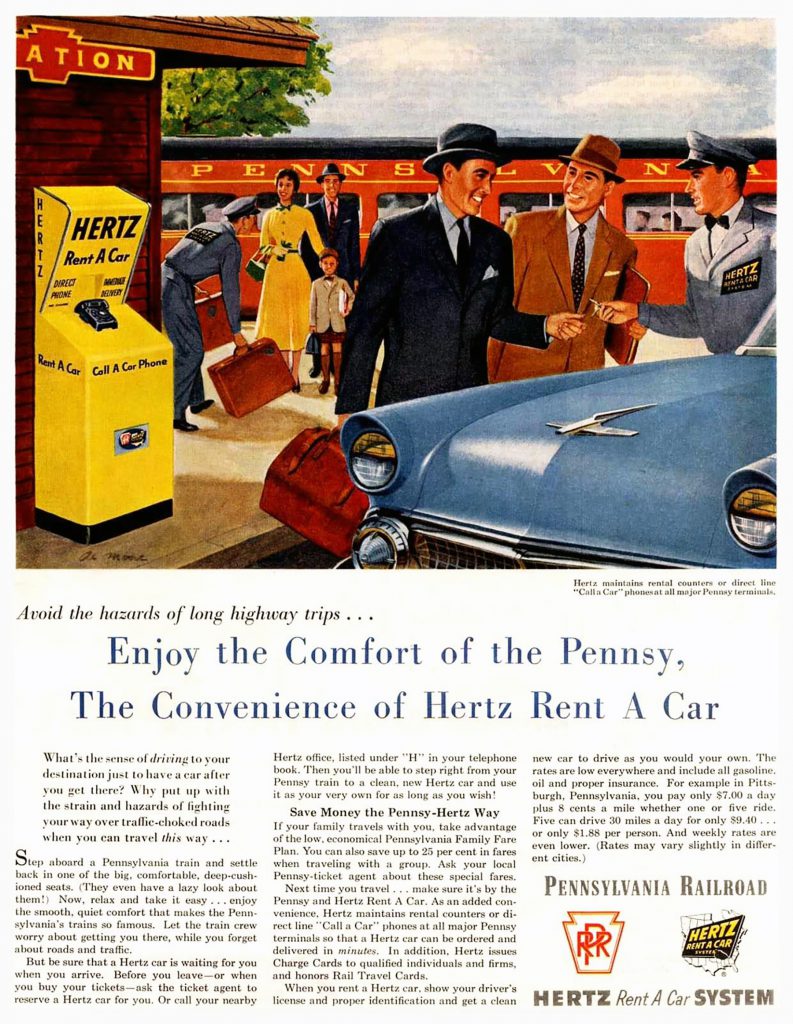 How Hi-Rail Pickup Trucks Work
1957 Chevrolet
Bow-Tie Madness! 12 Classic Chevrolet Ads
1957 Chevrolet Wagons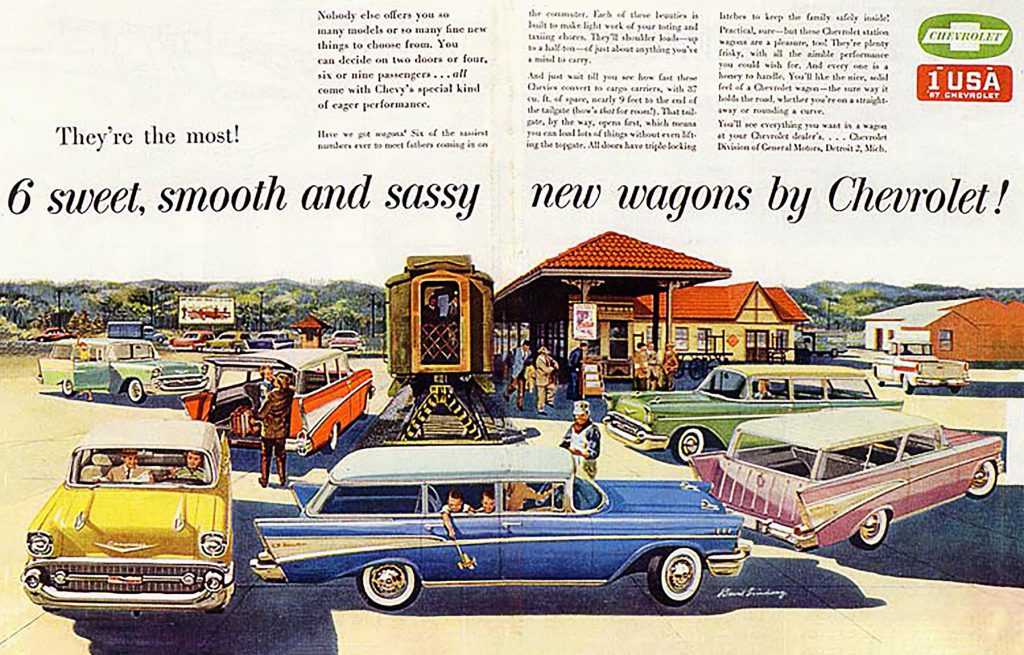 The 5 Most-Expensive American Wagons of 1972
1957 Dodge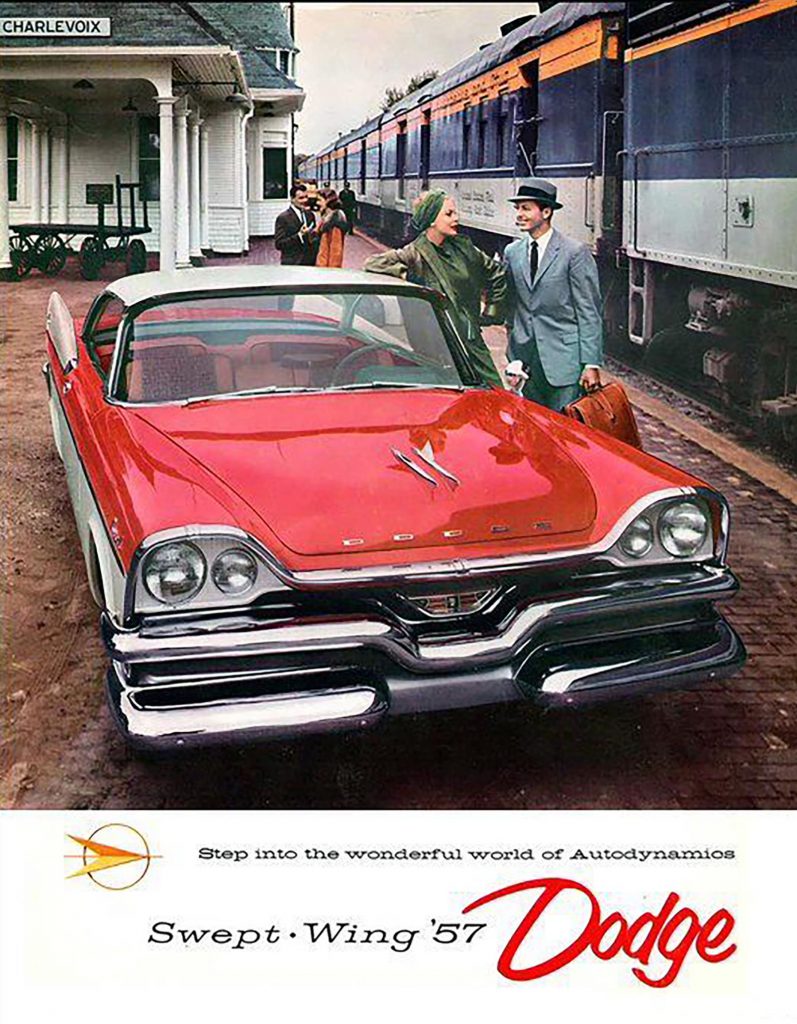 Fratzog Madness! 10 Classic Dodge Ads
1964 Oldsmobile Vista Cruiser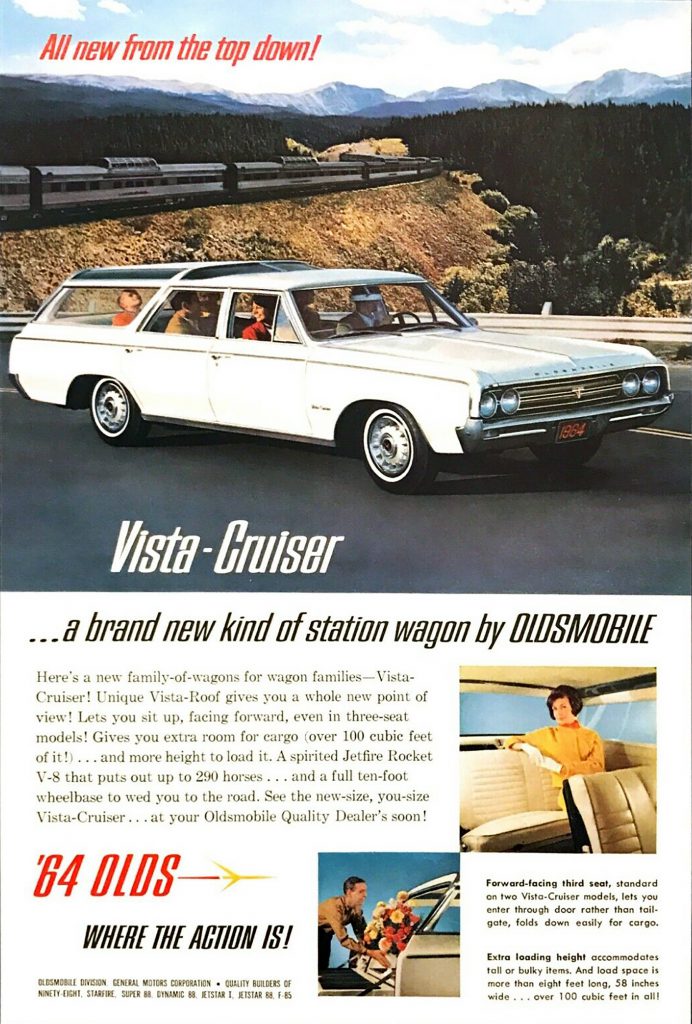 Listen to the Consumer Guide Car Stuff Podcast
Cars and Trains Ad Gallery
(Click below for enlarged images)
Cars and Trains
Cars and Trains