By Don Sikora II
After packing a sizable collection of facemasks and two squeeze bottles of hand sanitizer, we set off to drive Ram's new off-road-ready TRX pickup at a socially distanced event near Lake Tahoe. Clearly, most of us would love to forget 2020, but if you are into high-performance off-road trucks, the 2021 Ram 1500 TRX will definitely fall into the category of things you'll be happy to remember.
More off-road vehicle news and reviews
The first thing you notice about the TRX is the exterior styling. The current-generation Ram 1500 was redesigned for the 2019 model year, and it's quite a looker—its gracefully smooth lines are modern, yet maintain stylistic kinship with the revolutionary 1994 Dodge Ram 1500. In addition, Ram's designers have gotten very good at creating distinctive styling cues for each trim level. The best example of this in the current Ram pickup lineup might be the off-road-themed Rebel model, and that's where the TRX story begins.
The 2016 Ram Rebel TRX concept vehicle debuted at that year's State Fair of Texas, and introduced the basic idea of a powerful truck capable of off-road speeds of over 100 miles an hour. The concept truck also established the visuals that the production model runs with. Picture a muscled-up desert racer and you'll get the general idea… and it's an idea that Ram's designers have enthusiastically embraced.
The 2021 TRX is offered only as a 4-door Crew Cab model with the short 5-foot 7-inch bed. The most obvious changes from everyday Ram 1500s are the dramatically bulged fenders—the new front fenders are made from a composite material, and out back the TRX-unique bedsides are stamped steel. All four corners also have composite flares to help cover the TRX's 6-inch wider track and sizable 35-inch all-terrain tires. These alterations add up to make the TRX eight inches wider than other Ram 1500 models.
More Ram pickup news and reviews
The hood is a new TRX-specific aluminum unit with a functional scoop—fans of classic Mopar muscle cars may think it looks a bit like the scoop on the 1970 Plymouth AAR 'Cuda. The aggressive-looking vents that flank the TRX's hood scoop are non-functional. The new satin-black grille assembly is designed to maximize airflow to the engine—the huge RAM letters are formed in outline only, allowing additional air to pass through.
Test Drive: 2019 Ford F-150 Raptor
The TRX wears all-new steel bumpers with integrated tow hooks, and the front bumper incorporates a skid-plate section. The TRX's extreme width means it must be equipped with additional marker lights, per federal mandate. So, compact LED marker lights have been neatly integrated into the hood scoop, each fender flare, and the gap between the tailgate and rear bumper.
For now, the 2021 TRX comes in your choice of six colors: Flame Red or Bright White for no extra charge, Hydro Blue or Diamond Black Crystal for $100 extra, and Granite Crystal or Billet Silver for $200 extra. Later in the model year, Ignition Orange will be added. The limited-production Launch Edition TRX—only 702 will be built, and they're already sold out—includes "Anvil" battleship-gray paint in its $12,150 package price.
The Bright White pre-production test truck we drove during the press event was outfitted with the optional TRX exterior graphics ($495), along with the lower-body two-tone paint ($250). Some Ram fans may be disappointed that the lockable RamBox bedside storage compartments and the Multifunction Tailgate aren't available on the TRX.
To our eyes, all the changes work well together and create a striking exterior—a look that's sporty and aggressive without going over the top. While in the driver's seat, looking in a side mirror and catching a glimpse of the curvaceous rear fender was a visual treat.
Forgotten Concept: Dodge Ram T-Rex 6×6
Since we already mentioned the hood's functional scoop, let's move on to one of TRX's other defining features—the engine underneath that scoop. It's a supercharged 6.2-liter Hemi V8, much like the monster mill that debuted in the 2015 Dodge Challenger SRT Hellcat. In TRX tune, the blown Hemi is rated at an attention-grabbing 702 horsepower and 650 lb-ft of torque. It mates to Ram's beefy 8HP95 8-speed automatic transmission. The hood scoop, along with the TRX's unique grille, feed the engine cool outside air. Ram engineers say the TRX's air-filter assembly is the largest in the segment, and that its filter elements can trap four times as much dust as its nearest competitor. TRX-specific changes to the engine include a new oil pan and a high-mounted alternator, the latter of which helps make the TRX capable of fording through up to 32 inches of water.
Test Drive: 2020 Toyota 4Runner TRD Pro
Ram says the TRX will run 0-60 mph in 4.5 seconds, and 0-100 mph in 10.5. If you want to take this beast to the drag strip, expect a quarter-mile time of about 12.9 seconds at 108 mph. The muscular Hemi is surprisingly smooth, and throttle response is excellent. We were also impressed with how easy the throttle was to modulate—to its credit, the go pedal is not an on/off switch. Some distinctive supercharger whine and exhaust bark are heard under acceleration, but that's all part of the Hellcat-like experience; we'd guess the noise will be music to most TRX owners' ears.
We also experienced TRX's power using the standard Launch Control feature. At full throttle, the traction and acceleration are jaw-dropping; the experience is akin to the pushed-back-in-your-seat feeling you get when taking off in a jetliner. We braked before reaching the cones that marked an eighth of a mile from the starting line, and the speedometer had us at 73 mph. Oh, did we forget to mention this run was on gravel? Also, now seems like a good time to point out that this truck's curb weight is 6350 pounds—that's about as heavy as three 2020 Mitsubishi Mirage hatchbacks.
Our Launch Control-enabled run occurred shortly after we drove a Ram-supplied Ford F-150 Raptor on the event, and made a spirited but comparatively drama-free sprint down an interstate-highway on-ramp. The Raptor's 450-horsepower EcoBoost turbocharged V6 is no slowpoke, but it's down 252 horsepower(!) compared to the TRX. No surprise, then, that the Ram is clearly the seat-of-the-pants acceleration champ between these two, and by a wide margin.
Of course, all this power comes at a stiff price when you stop at the gas station and fill the 33-gallon tank. Premium gasoline is required, and estimated fuel economy is 10 mpg city, 14 mpg highway, and 12 mpg combined. Oof. Eight selectable drive modes—Auto, Sport, Snow, Tow, Custom, Mud/Sand, Rock, and Baja—dial in specific powertrain, suspension, and steering parameters to suit driving conditions… and we noticed that "Eco" wasn't included among those.
Quick Spin: 2020 GMC Sierra 2500 AT4
The TRX's supercharged Hemi lives and works in a beefed-up steel ladder frame that is 74-percent new compared to other Ram 1500 models. The TRX-specific suspension's front setup uses forged-aluminum upper and lower control arms and a ZF-supplied axle. The front wheels are located 20 millimeters further forward than other Ram 1500s, which lengthens the wheelbase by about a half-inch.
The rear suspension retains Ram's now-traditional five-link coil-spring layout, but again the heavy-duty components are all new. The huge rear coils are nearly two feet long, and the solid rear axle is a Dana 60 with full-floating hubs and an electronic locking differential. The Dana also receives an axle-hop damper for improved control and traction. The transfer case is a full-time BorgWarner 48-13 unit with upgraded internals. Critical chassis components are protected by a collection of five skid plates.
All four corners use active Bilstein Black Hawk e2 shocks with nitrogen-charged remote reservoirs. Wheel travel is more than 13 inches all around, compared to about nine inches on standard Ram 1500 models. In the back, TRX's increased wheel travel was achieved without reducing the bed's cargo capacity.
Quick Spin: 2020 Ram 1500 Rebel EcoDiesel
The TRX rolls on specially designed Goodyear Wrangler Territory All-Terrain 325/65R18 tires mounted on 9-inch-wide cast-alloy rims. The optional wheels ($1895) are the same size, but are beadlock ready. A full-size spare with a matching wheel and 35-inch tire is standard, and it mounts under the bed. Our test truck had the optional in-bed spare tire carrier ($995), which looks race-ready but obviously compromises the bed's usability.
On the press event, we had the opportunity to drive TRX off-road at Wild West Motorsports Park near Sparks, Nevada. There, we were able to get a taste of the truck's capabilities on dusty, rock-littered trails, and then took a few laps on the dirt race track—which included a couple of jumps that got all four wheels off of the ground. The TRX includes a Jump Detection system to identify when the vehicle is airborne and adjust the powertrain control system to help avoid any damage upon landing. We also climbed a steep, ragged rock hill with the help of two spotters. This activity allowed us to take advantage of the truck's low-range gearing, 11.8 inches of ground clearance, and optional rock rails ($995).
Our on-road drives consisted of a mix of tight-and-twisty two lanes, along with short stretches of a wide, boulevard-like suburban highway and Interstate 80. The TRX held its own in the twisties, but it's obviously no sports car—you never forget it's a big truck with a 145.1-inch wheelbase and an overall length of 232.9 inches. Steering feel is good, and ride quality is surprisingly supple and controlled—comfortable, even. One niggle appeared on the chewed-up concrete of I-80, where there was a faint, yet persistent, hint of motion present that our test truck couldn't quite smother. Still, on-road comfort is commendable, given this truck's serious off-road equipment. We didn't have the opportunity to pilot our test truck in any congested urban areas—the only tight spot was a small parking lot at a break stop in historic Virginia City, Nevada. Here, the TRX's ample size and relatively wide turning radius quickly became apparent.
Test Drive: 2020 Jeep Gladiator Mojave
Last, but certainly not least, is the interior. The TRX comes standard with cloth-and-vinyl trim that's based on the Rebel's cabin. Moving up to the TR Level 1 Equipment Group ($3420) adds 8-way power front seats, black leather upholstery, heated front seats and steering wheel, and several other convenience features. Ram representatives told us that a Level 1 TRX interior is trimmed similarly to the 1500 Limited model. Our test truck was outfitted with the top-line TR Level 2 Equipment Group ($7920); this includes everything from the Level 1 Group and adds a long list of goodies such as ventilated front seats; three-level heated front seats; memory functions for the driver's seat, door mirrors, radio, and power-adjustable pedals; a 60/40 folding rear bench seat; blind-spot monitoring; power tailgate release; and LED bed lighting.
Our test truck was decked out even further. The TRX Carbon Fiber Package ($1295) added real carbon-fiber trim, along with a flat-bottomed steering wheel covered in a mix of perforated leather and Alcantara suede. It also had the Advanced Technology Group ($1095), which adds a heads-up display, a rearview mirror with a digital-camera display, and a LED CHMSL (center high-mounted stop light) that also contains the rearview-mirror camera and lights that illuminate the pickup bed. Though our test truck didn't have it, Ram also offers a TRX Red Interior Accents package ($1495) for a bit more interior pizazz.
Test Drive: 2019 Chevrolet Colorado ZR2 Bison
The TRX's posh cabin—at least in optioned-up form—was a very pleasant surprise. The overall appearance is impressively high-end, with an attractive mix of luxury, sport, and high-tech elements. The black leather and Alcantara look and feel great, and we appreciated the tasteful gray accent stitching. Not surprisingly, passenger room is plentiful—the front seats have additional bolstering, but remain roomy and comfortable for the plus-size gentleman. We found the heads-up display quite useful, especially the speed limit and navigation information it displayed. Its white graphics were very legible overall, but wearing our polarized Ray-Ban sunglasses caused some of the HUD graphics to wash out so they weren't fully visible. Another pleasant surprise was how quiet the TRX's interior is while cruising. Surprisingly little noise from the aggressive all-terrain tires makes it into the cabin, and most of the noise from the brawny V8 and its sporty exhaust fades away.
Future Collectibles: 2009-2010 Hummer H3T Alpha
Interior items worth a special mention include the attractive leather trim on the dashboard, and the fantastic flat-bottomed steering wheel, which felt ergonomically ideal to our hands. Also notable is the standard 12-inch UConnect 4C customizable touchscreen with navigation and satellite radio. The touchscreen responds quickly to inputs and boasts sharply defined color graphics. By comparison, the smaller navigation screen in the F-150 Raptor we drove during the event looked like an old-school video game.
We kept the TRX's 9.2-inch-wide digital-camera rearview mirror in its video display mode for our drive, which we found a bit jarring at first. (The mirror can also be switched to a normal reflective-glass rearview mirror.) It's odd not seeing your reflection in the "mirror," but we quickly acclimated, and appreciated the clear, sharp view on a very sunny day. We're curious about how well the system works in inclement weather and at night. We should mention that we didn't encounter any problems viewing the touchscreen or digital mirror while wearing polarized sunglasses.
No-Name Sport Truck: Remembering the Chevrolet Colorado 3LT V8
Interestingly, the TRX does not have Ram's now-expected rotary shift knob; it uses a more traditional shift lever on the large center console and a pair of paddle shifters on the steering wheel. A narrow-but-deep storage slot runs the width of the console in front of the shifter, and is home to the "Ramcharger" wireless charging pad.
The TRX's dash includes plenty of physical control buttons, and there are numerous menus and even more virtual buttons accessible via the large touchscreen. The various controls are more elaborate than can be easily understood during a test drive or even on a day-long ride. Recognizing this situation, Ram has announced the TRX will debut a new "Know & Go" mobile app that's designed to help owners discover and understand their vehicle's features.
The TRX is the priciest Ram 1500 model; it starts at $71,690, including the $1695 destination charge. Our optioned-up test truck stickered at a cool $89,860. Spending some time with the TRX build tool on Ram's website shows that checking all the boxes can push the bottom-line price north of $97,000. For a rough comparison, Consumer Guide's 2019 Ford F-150 Raptor SuperCrew test truck priced out at $74,995, including $17,520 worth of options.
Ram calls the TRX the "Apex Predator of the Truck World." Clearly there is some Tyrannosaurus Rex-versus-Raptor chest pounding in those words, aimed directly at the TRX's Dearborn-born rival. We aren't going to bestow any grand titles, but after a day behind the wheel of the TRX, we came away impressed. It's clear this truck offers off-the-lot performance that was unimaginable in the not-so-distant past. And the very appealing and luxurious softer side of TRX was perhaps the biggest surprise—one that should extend this highly specialized model's appeal beyond hardcore off-roaders.
Mountain of Torque: Remembering the Short-Lived "Big-Block" Chevrolet Avalanche
Click below for enlarged images
Listen to the very entertaining Consumer Guide Car Stuff Podcast
2021 Ram 1500 TRX Gallery
2021 Ram 1500 TRX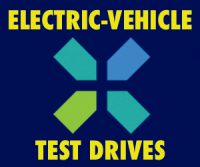 Auto Shows
Steve & Johnnie's Road Tests