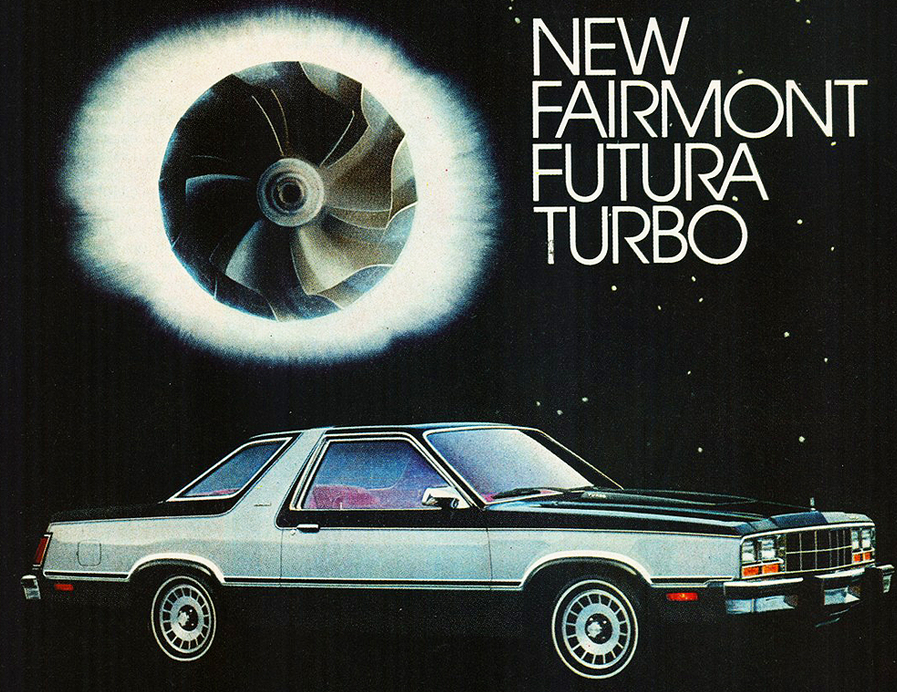 The word "turbo" is enjoying massive marketing popularity these days. Advertisers and branding folks have slapped it on tools, energy drinks, and dietary supplements.
The source of that word's selling power comes, of course, from the car world. A turbocharged engine is an enhanced engine, and generally an integral part of a vehicle tuned to be a little more fun than others in the same product line.
This is less true today, as tiny turbocharged engines have become fairly standard fare in smaller cars and crossovers. Not long ago, however, a turbocharged vehicle was a better vehicle—or so we were led to believe.
Collected here are ten classic car ads featuring turbocharged vehicles. If you've spent time with any of these "blown" rides, tell us about it. And let us know if the words "turbo lag" mean anything to you.
Classic Turbocharged Vehicles
1979 Buick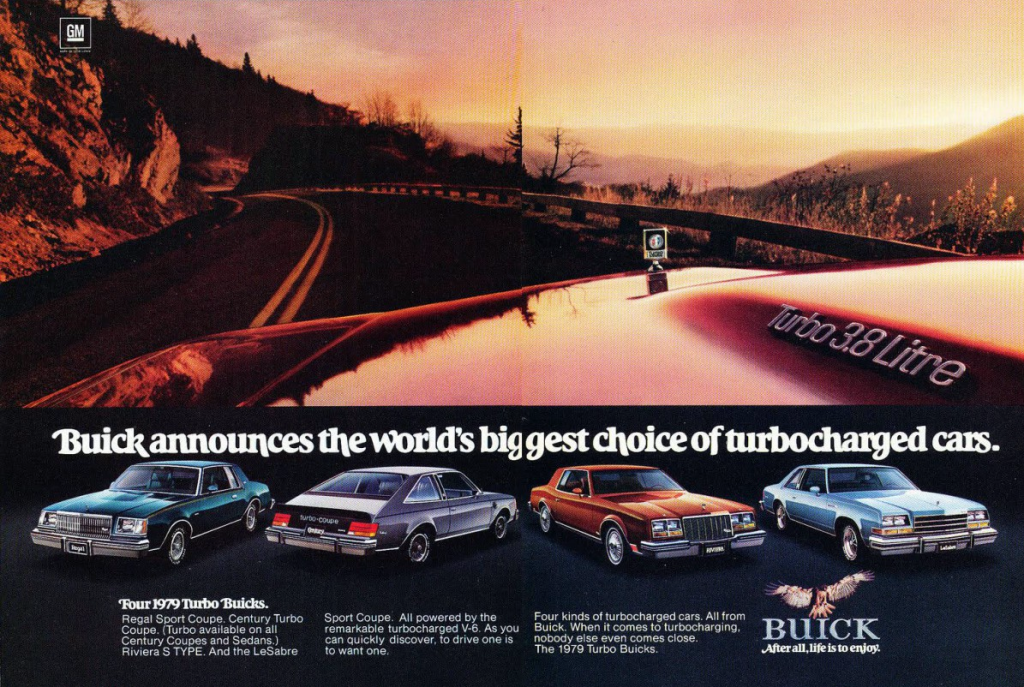 Luxury Madness! A Gallery Of Classic Lincoln Ads
1979 Datsun 280ZX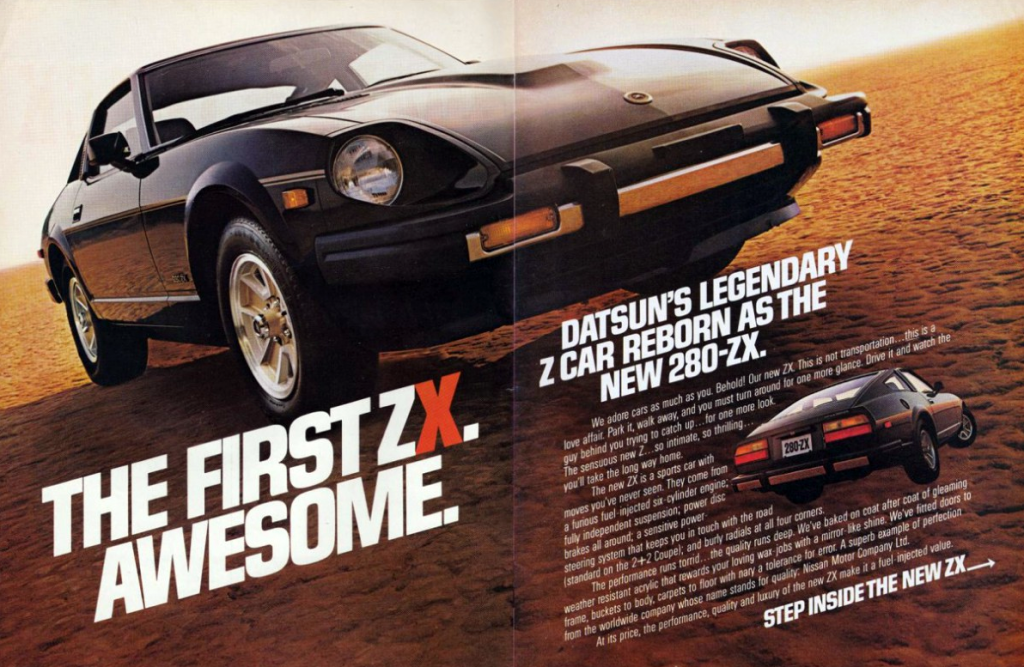 What If: A Gallery of Alternate-Universe 1950s Rolls-Royce Designs
1980 Ford Fairmont Futura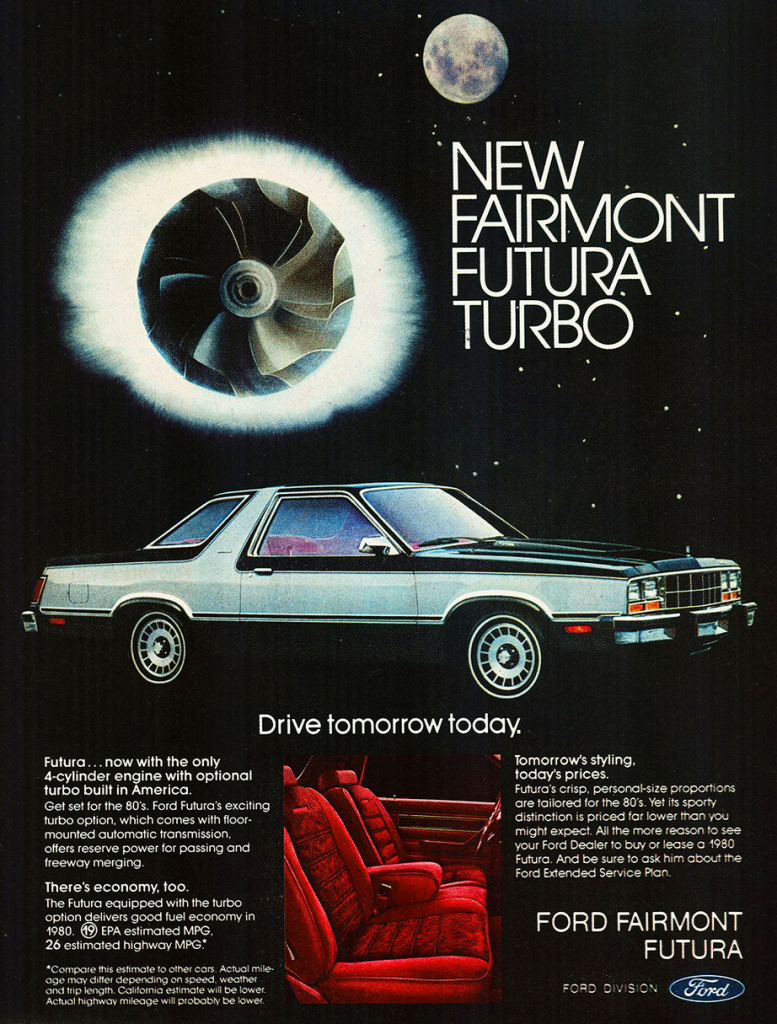 Free MPG? Yo, It's a Turbocharger, Not a Magic Wand
1980 International Scout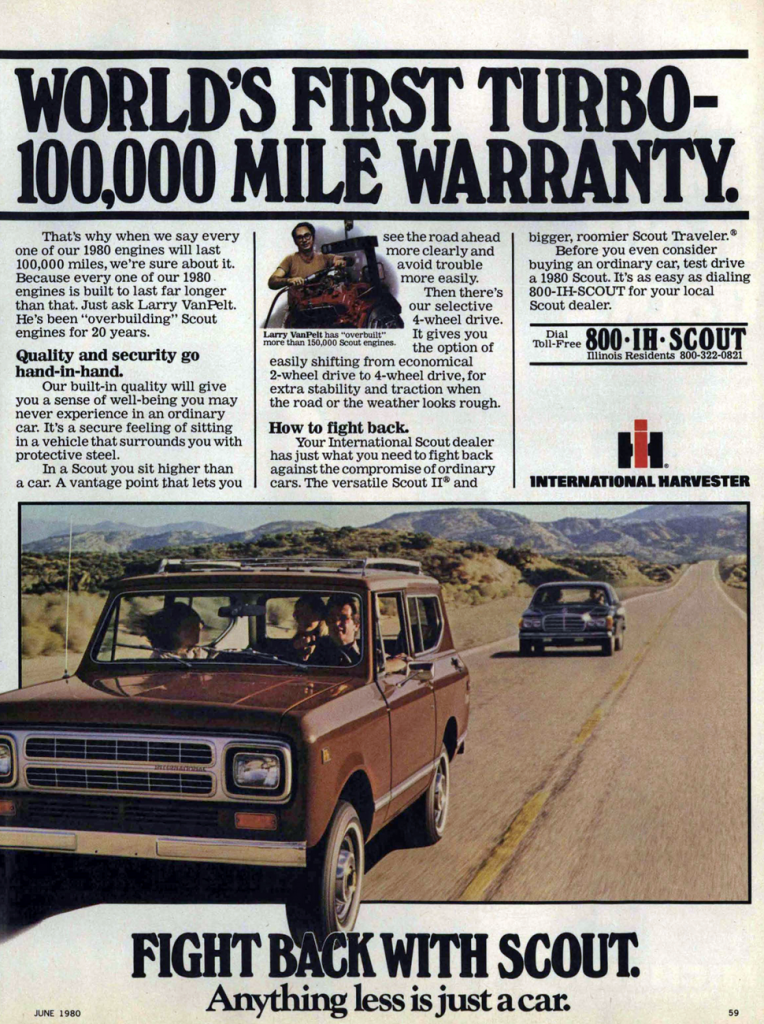 What If: A Gallery of Alternate-Universe 1963 Buick Riviera Designs
1982 Saab 900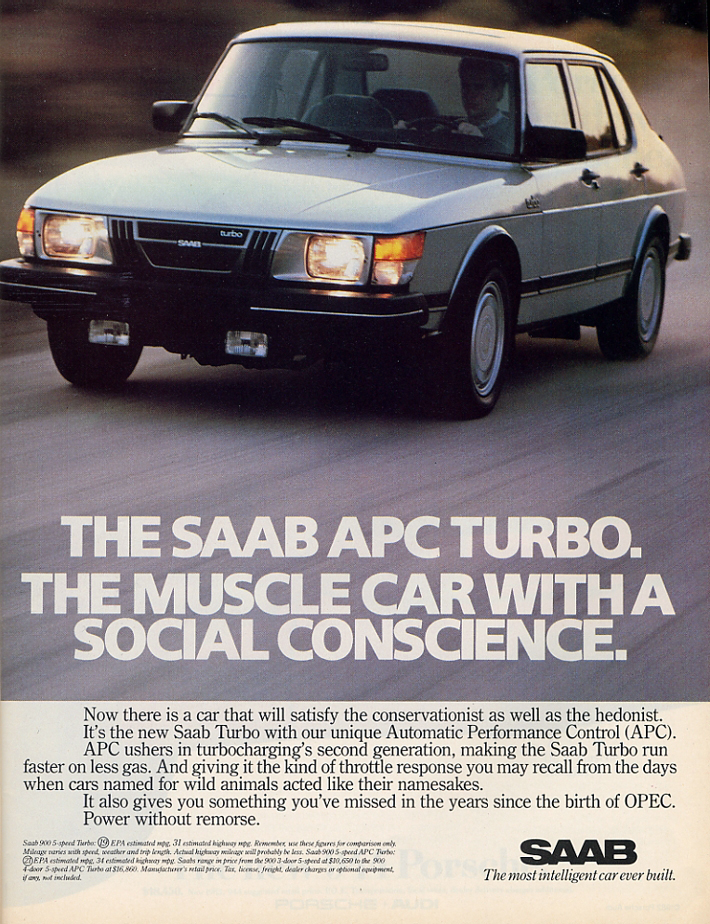 Dynaflow Madness! A Gallery Of Classic Buick Ads
1983 Renault Fuego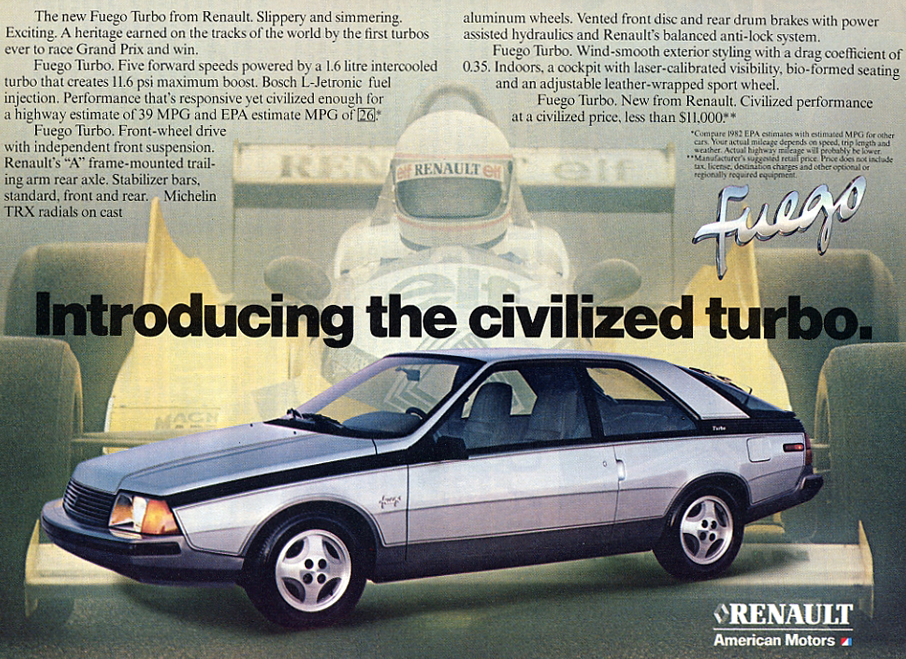 Model-Year Madness! 10 Classic Ads From 1959
1984 Dodge/Plymouth Colt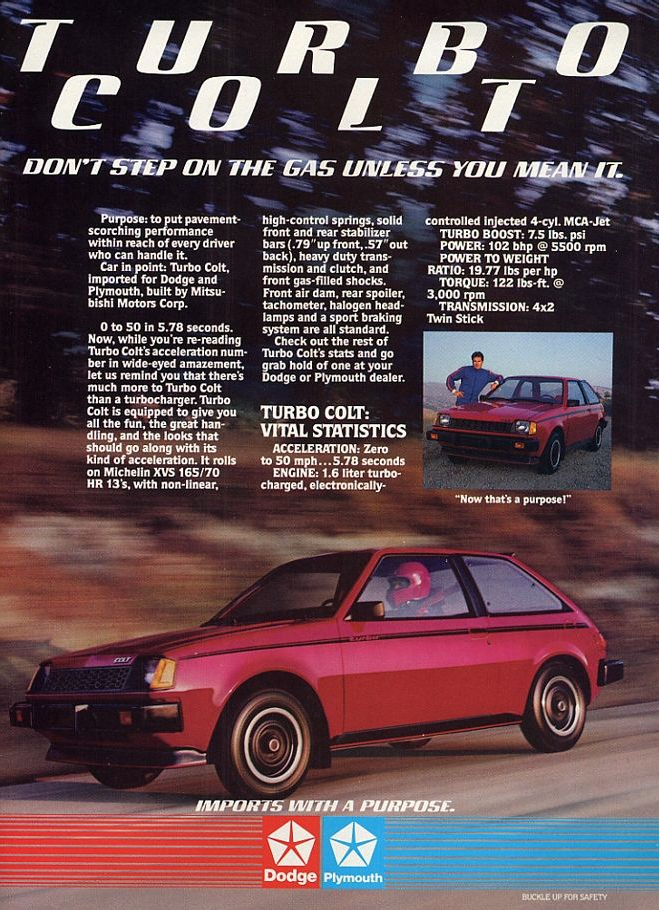 What If: A Gallery of Alternate-Universe Mercedes-Benz 300SL Designs
1984 Ford Escort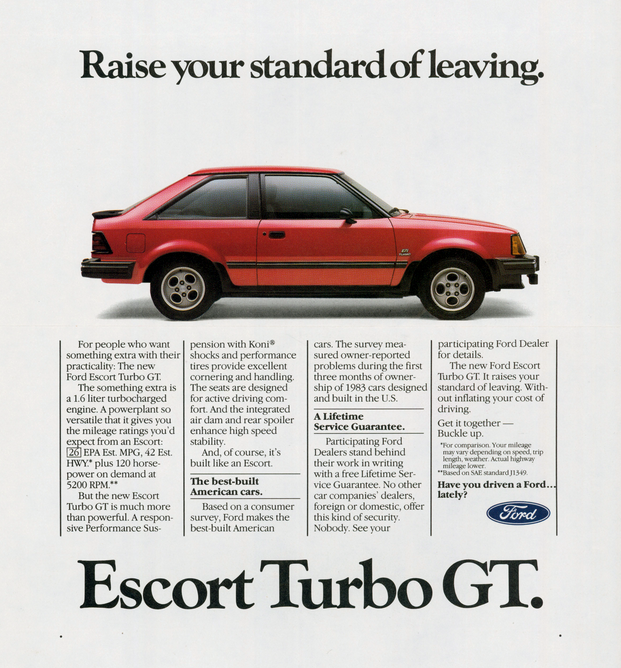 Forgotten Concept: Pontiac Salsa
1984 Ford Thunderbird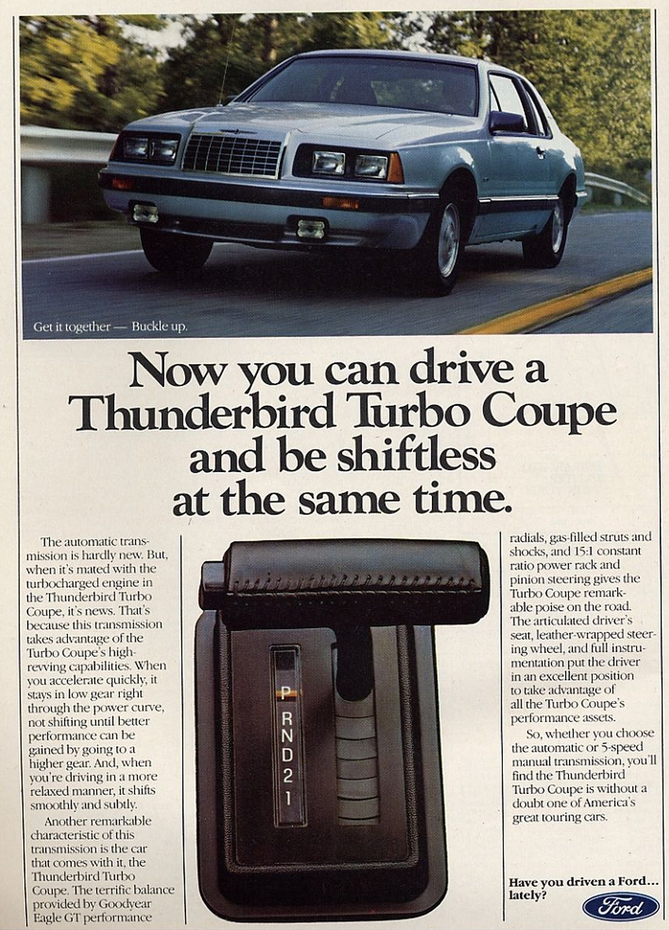 The Cars of Once Upon a Time…in Hollywood
1989 Volvo 740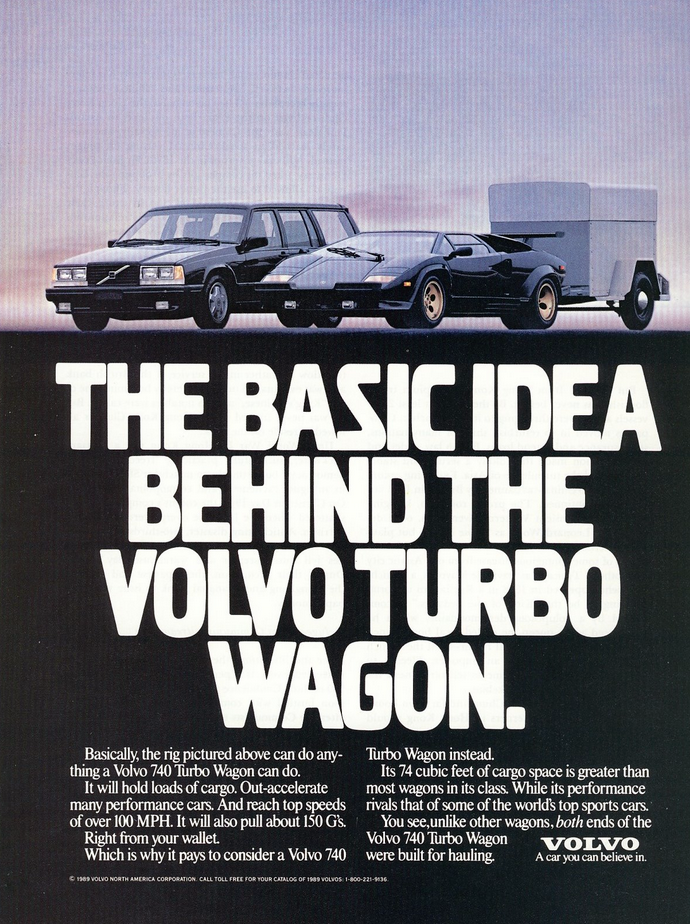 Performance Madness! Engine Technology in Classic Ads
Turbocharged Vehicles