At some point in your life, you likely will have to make the decision: Cloth or leather. What's it going to be? On some lower-priced vehicles, such as the Nissan Versa and Toyota Corolla, you're stuck with cloth, since leather is not available even as an option. Drivers of certain automobiles, such as those in the Mercedes-Benz SLK-Class, are not even offered cloth upholstery. Their only options are leather and upgraded leather.
Cloth vs. Leather
Cloth vs. Leather
On some lower-priced vehicles, such as the Nissan Versa and Toyota Corolla, you're stuck with cloth, since leather is not available even as an option. Drivers of certain automobiles, such as those in the Mercedes-Benz SLK-Class, are not even offered cloth upholstery. Their only options are leather and upgraded leather.
But for the majority of vehicles, you get to choose—actually, you have to choose—between cloth and leather. On most cars and trucks, cloth comes standard while leather is available as a standalone option or part of an upgrade package.
Many car buyers consider leather seats to be nothing more than a pricey perk. But so much more goes into it. This article includes 12 rounds of decisions—a dozen factors you should consider when choosing between cloth and leather. They include everything from cold cash and hot buns to slippage, staining, stinking, and sneezing.
Car Shopping From Home: Carvana vs Vroom vs CarMax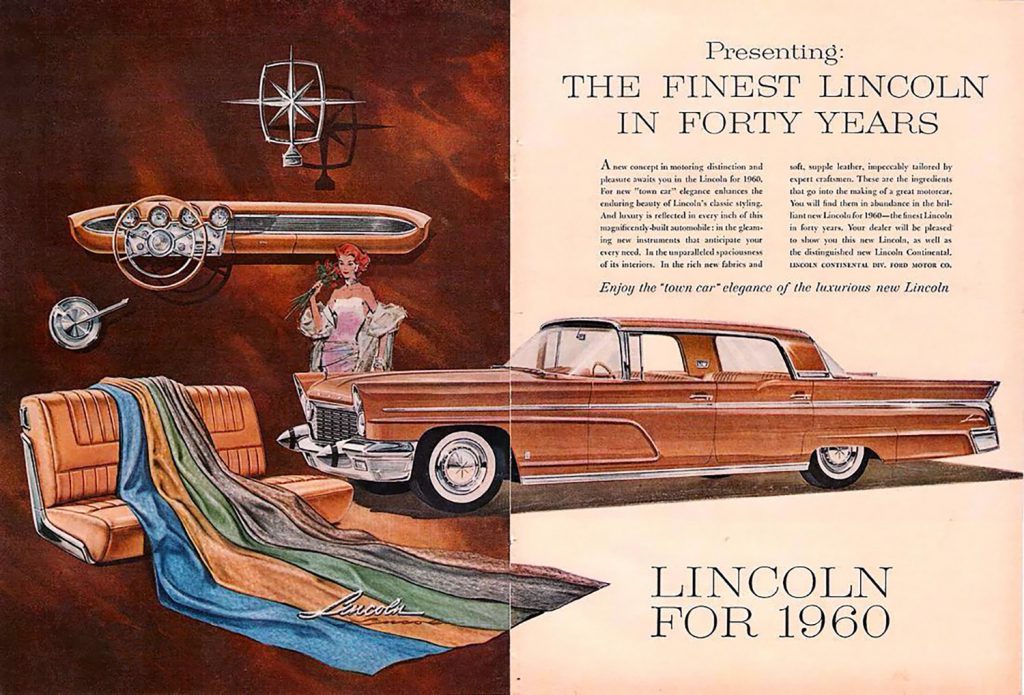 Round 1: Price
Leather will always cost you more—it's just a matter of how much more. That depends largely on the quality of the leather, which can range from "faux" to brushed to top-grain—or in some high-end vehicles, the luxuriously soft Nappa leather.
A sampling of three cars shows how much the pricing can vary. On the 2013 Chevrolet Traverse 2LT, you can upgrade to leather upholstery (and 8-way power passenger seat) for $1,750. For the 2013 BMW X5, a premium-midsize SUV, you can purchase the leather option on the base model for $1,450 or, on other models, buy upgraded leather for $1,000 more. On the 2011 Dodge Caliber, the Leather Interior Group package included leather upholstery, driver-seat lumbar adjustment, and metallic interior trim—all for just $650.
Winner: You can take cloth to the bank.
Round 2: Status
Whether it's a fashionable bomber jacket, an executive office chair, or the upholstery in your car, leather gives off a "money" vibe. It makes others—or at least you—think you're stinkin' rich.
"It's an assumed indication of wealth and status," said Adam Garel-Frantzen of Chicago. "Leather cushions make you feel good and the car look good."
Conversely, cloth upholstery is the equivalent of a Hanes hoody—it's nothing but plain and practical.
Winner: It's leather, in style.
Should I Buy a Car From CarMax?
Round 3: Hot Weather
Besides price, the biggest beef against leather is how hot it gets in July and August.
"I literally fry my buns in the summer, to the point that I'm hesitant to even sit down knowing that the backs of my legs will scream," said Julie Nor. On top of that, she said, "I'm embarrassed to get out of my car knowing that my legs will be dripping in sweat post-sitting."
Now here's the kicker: Nor lives in Wisconsin. What about the poor souls who suffer in sultry Florida? "During the summer," said Marty Strasen of Tampa, "the seats can get hot enough to melt the elastic in your underwear."
If you leave the windows up on a sunny summer day in Arizona, the temperature in the car can exceed 200 degrees. Unlike cloth, leather—especially black leather—absorbs heat. According to the National Safe Kids Campaign, "Skin that touches a car-seat surface over 150 degrees Fahrenheit can be severely burned in 1 second."
When it comes to hot weather, leather isn't just the least preferred; it's dangerous!
Winner: Cloth is cool.
Car Shopping Tips: Test Drive Checklist
Round 4: Cold Weather
As a Wisconsin resident, Julie Nor has another concern about leather: "In the winter, I wouldn't dare consider sitting on them in a skirt unless the car had ample time to warm up."
Amen, said Adrianne Loggins of North Carolina. "A friend of mine has leather seats, and when I got into the back passenger seat of his car, I made a face at how cold the leather was. I complained that I missed my car's cloth seats, and he rebutted that leather seats are luxurious. There is nothing luxurious about a numb bum in the winter."
To deal with numb bums, automakers have countered with heated leather seats. Such a device is standard on many luxury vehicles and available on other cars and trucks. Of course, the feature adds to the price, meaning you might have to pay for both leather upholstery and for the apparatus that heats the leather seats.
But for some people, the combination is well worth it. "I admit," said Nor, "I love the seat warmers and bake myself all winter long on them."
Winner: We've warmed up to cloth.
Round 5: Stains
Top-grain leather typically wipes clean, but the same can't be said for cloth. Said Chris Smith of New Orleans, "Cloth seats will soak up gumbo stains unless you remember to Scotchgard them first."
Most cloth stains, such as mud and ketchup, wipe off pretty easily. But such nasty liquids as ink, blood, and motor oil may never fully disappear, although upholstery cleaner and prevention (the Scotchgarding that Smith referred to) are big helps. Note that semi-aniline leather and, even more so, brushed leather are also susceptible to staining, but nothing is as bad as cloth.
"My kids are the reason I wouldn't consider cloth," said Christy Nadalin of Rhode Island. "A few years ago, we were in Los Angeles on one of the hottest days on record. I got a couple of convenience-store ice-cream cones for the kids as we were driving out of Topanga Canyon. Before we even hit the highway, those cones were liquefied. By the next morning, the car smelled like rotten milk. How glad was I to return that cloth-seated car to the rental lot at LAX?"
Winner: Leather is the clean winner.
Should I Buy a Car or Crossover?
Round 6: Smell
Nadalin's mention of "rotten milk" leads to the topic of odors. Leather has a pleasant aroma, one that's distinctly its own. That's what happens when you take the hide of an animal and soak it in a variety of chemicals. Most people enjoy breathing in the smell of leather, just like they savor the "new car" smell.
As for cloth seats, the only smells they emit are unwanted odors—which cloth seats absorb more than leather ones do. What happens when Fido can't hold it on the way to the vet, or when Junior gets that funny tummy feeling after eating chocolate-covered corn dogs at the carnival? You know what happens. And because cloth is porous, the urine, vomit, and spoiled milk soak all the way into the cushions. The smell will never leave your car.
Winner: It's leather, by a nose.
Should I Buy A Car From JD Byrider?
Round 7: Maintenance
Leather is not just high-class, it's high-maintenance. While the material is better at preventing stains, it needs to be cleaned and conditioned with particular products every few months. If you don't clean the leather, it eventually will show signs of wear due to the sweat, dust, and dirt that seep into its pores. Without conditioning, it will harden and perhaps crack.
Cloth upholstery needs some maintenance, including periodic vacuuming, steam cleaning (if you want it living-room clean), and perhaps Scotchgarding every few years. But leather owners will tell you that their seats need a lot more TLC.
Winner: Cloth takes leather to the cleaners.
Round 8: Comfort
Putting temperature aside, which option is more comfy to plant your tush on? Garel-Frantzen doesn't hesitate. "I want my driving experience to be as comfortable as possible, and sitting in a leather seat is the closest I can get to being on my couch at home," he said.
Leather comfort depends much on quality. Cheap leather is hard and uncomfortable, while pricier leather can be pleasingly soft. With cloth, you never go wrong when it comes to comfort. You don't slide around or stick to it on hot days. In fact, it feels as good on your skin as a soft cotton T-shirt.
Winner: We feel good about cloth.
What is the Destination Charge?
Round 9: Slippage
Picture Tom Cruise sliding on the hardwood floor in his socks in Risky Business. Could he have done so if the floor was carpeted? Of course not. Such is the case with leather and cloth. "Leather car seats," said Chris Smith, "are too much like one of those slip-and-slide yard toys." While the friction of cloth keeps your iPhone practically glued to the backseat, it will slide on leather like a hockey puck whenever you make a hard turn.
Winner: We'll "stick" with cloth.
Round 10: Resale
When you cough up, say, $1,300 for leather, you're not exactly out $1,300. You can make up some of that money at resale. If you buy the car for $20,000 and sell it for $10,000, you basically can say that you recouped $650 of your $1,300.
But other factors play into resale. Most used-car buyers simply want a reliable vehicle at a low price. (If they had money to burn, they wouldn't be buying a used car.) Few are willing to spend hundreds extra for your leather seats.
On the other hand, say your rugrat had a motion-sickness problem and repeatedly soaked the cloth seats with baby barf. Here's what you could expect to get at resale: $0.
Winner: The money is on leather.
Should I Buy A Used Car From Enterprise?
Round 11: Allergies
Cars can be a bad place for allergies for several reasons: the heat during warm months; open windows that bring the outdoors inside; swirling winds while driving; and the dirty state of the car compared to one's home.
If you or a family member has trouble with allergies, you might want to consider leather. Pet dander, dust, and other allergens can settle into the cloth fabric, while with leather you can fully vacuum the seats or wipe them clean.
Of course, even cars with leather seats have carpeted floors, which also harbor allergens. So leather upholstery can only reduce allergens in the car, not prevent them.
Winner: Leather is nothing to sneeze at.
Round 12: Morality
Less than 3 percent of U.S. citizens claim to be vegetarians, so probably few Americans have a moral issue with leather seats. Traditionally, the leather industry has tried to quash all potential guilt by claiming that leather is a byproduct of the beef industry. This is not exactly true. Leather accounts for upwards of 10 percent of a cow's potential worth. If the world demand for leather dropped to zero, the price of beef would have to go up. People would respond by eating fewer burgers and steaks, resulting in fewer cattle being slaughtered. Thus, leather remains a moral issue.
It's not just cattle that are sacrificed, either. Some automakers, such as BMW and Mercedes-Benz, use Nappa leather upholstery on some of their luxury vehicles. Soft and flexible, Nappa leather comes from the skins of sheep, lambs, and young goats.
But some drivers love leather so much that they swallow their guilt. "Even my vegan mom and vegetarian sister have made exceptions for leather seats," said Garel-Frantzen, "as long as I don't eat meat in their car."
Winner: Cloth is the guilt-free choice.
For Vegetarians, McDonald's Drive-Through Breakfast Just Got Tastier!
And the Winner Is?
In our 12-round bout, cloth wins 7-5. But of course, it will always come down to a personal—and financial—decision. Julie Nor, for one, has made up her mind: "Leather is beautiful and 'makes a statement,' but really, when all is said and done, I don't think paying the extra money to endure the temperature extremes is really worth it."
What Happens When Your Car is Repossessed?
Cloth vs. Leather
Cloth vs. Leather
Cloth vs. Leather