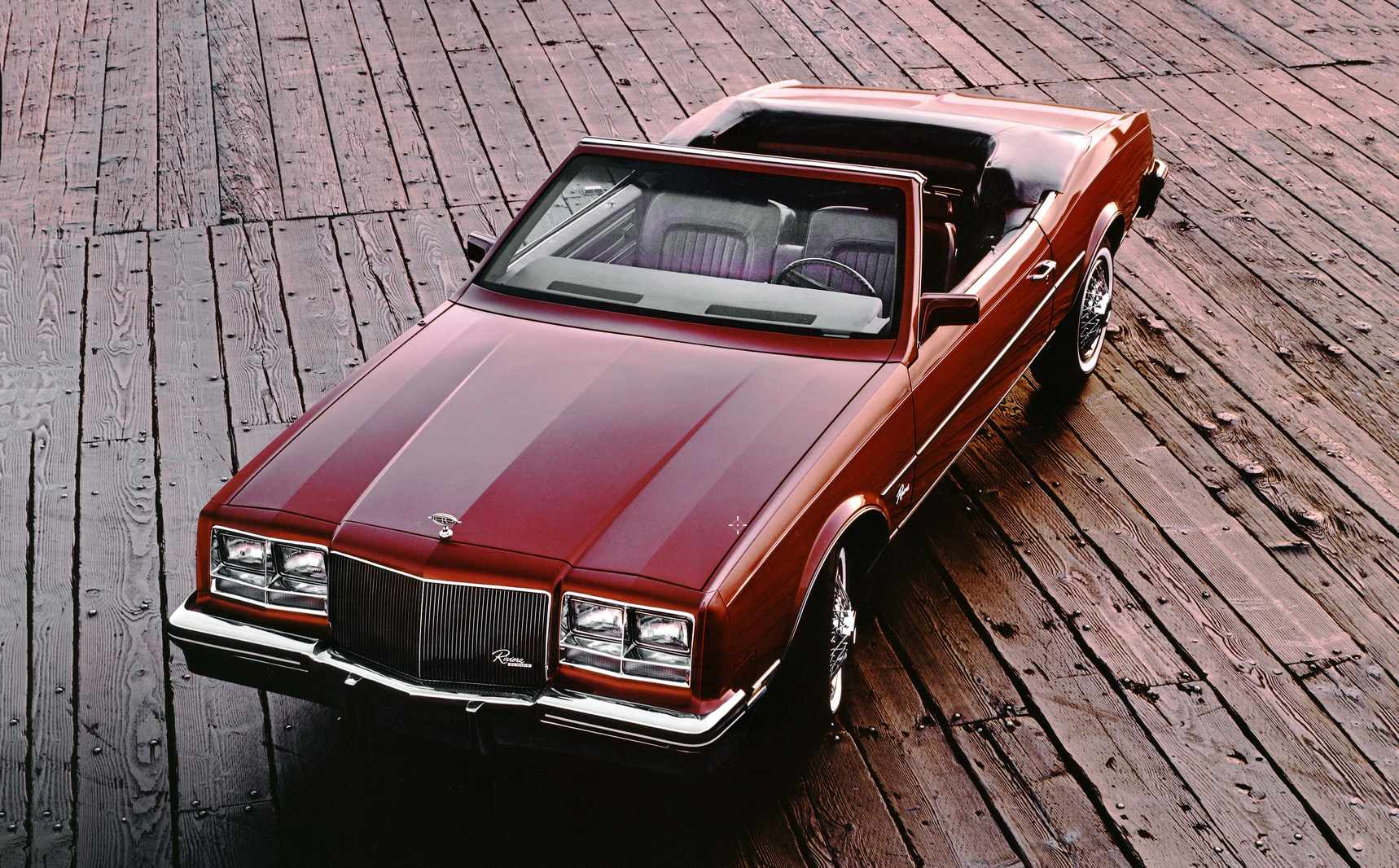 While styling, performance, and rarity have been the traditional tickets to collectibility, vehicles that offer features—styling or otherwise—that are monuments to their era or simply aren't likely to reappear also have a shot. It's why we believe cars of the Fifties are so treasured today; their chrome, tall fins, and sheer mass so perfectly characterized the jet-aged optimism of the time, and it's almost certain their likes will ever be seen again.
In only a partial effort to upset the apple cart with some examples that may not be obvious (who's ISN'T going to think of a Buick GNX, Corvette ZR-1, or Dodge Viper?), we realize that a goodly number of these choices are trucks—perhaps because this was an era when trucks expanded beyond the working world to become common everyday transportation. Convertibles made up another large batch, as did—predictably–performance cars.
Below, we've selected 25 years' worth of relatively recent potentially collectible vehicles–one (or two, in one case) for each year, beginning in 1984. We've cut things off at the 2009 model year–we appreciate the value of at least some hindsight when speculating on future collectibility.
The earlier vehicles seen below are eligible for cheaper collector-car insurance, and in many states, cheaper antique-vehicle license plates—both of which make them more practical to own as weekend joy rides. After all, cars are made to be driven, not parked.
Know of a future collectible that didn't make our list? Leave us a note down below.
13 Coolest Trucks of the Past 25 Years
Late-Model Collectible Cars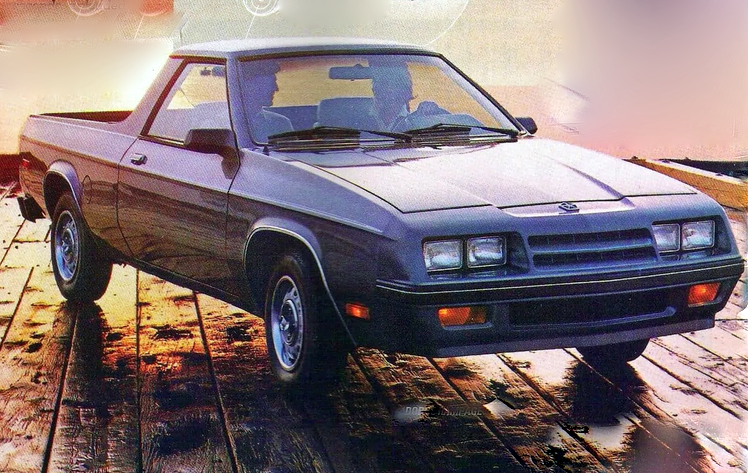 Jeep's CJ-pickup-based Scrambler was going to be our opening salvo, but a quick internet check revealed that nice examples are actually fairly expensive. So we chose instead this little front-drive El Camino knockoff from the Dodge Boys. Introduced for 1981, earlier versions were better looking, but about 250 of the swan-song '84s were fitted with turbocharged engines before Dodge pulled the plug. Rampages of any ilk are likely rare survivors these days, but one of these turbos would be pure gold.
Remember the Plymouth version of this pickup?
1985: Buick Riviera Convertible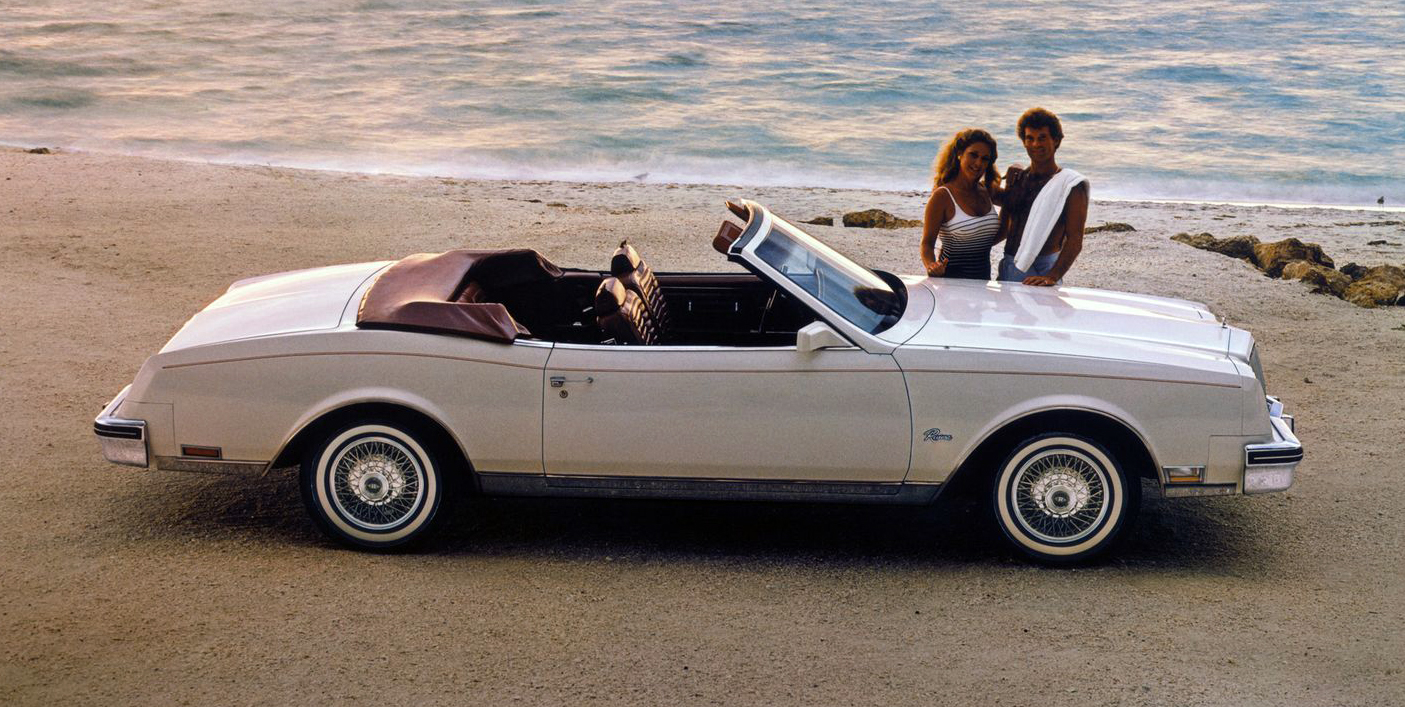 Convertibles were on the comeback by this time, but not even Cadillac's Eldorado could match the regal styling of the Riv.
Was the Buick Riviera one of the best looking cars of 1980?
1986: Dodge Omni Shelby GLH-S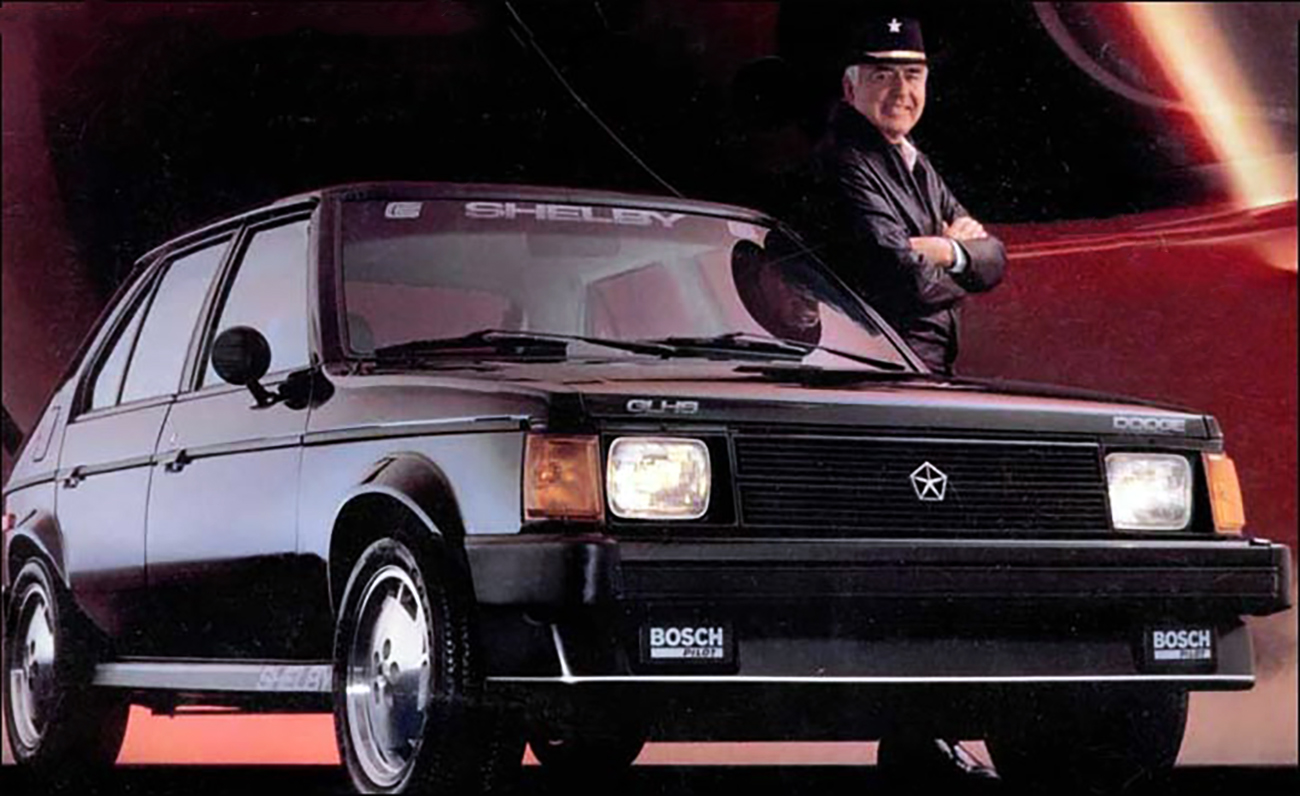 Based on the Dodge Omni GLH turbo four-door hatchback, the GLH-S was just more of the same—with the revered Shelby name. Some called them blasphemy, but we drove a plain old GLH around Chrysler's test track back in '85, and it was incredible—particularly for its day—and the GLH-S was even hotter.
Cheap Wheels: 1980-1981 Dodge Omni 024 De Tomaso
1987 Subaru Brat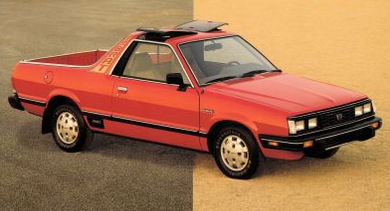 The nicer-looking second-generation Subaru Brat debuted in 1981, while the peak came with turbocharged models in '83 and '84. This unique little 4×4 trucklet was best known for its rear-facing hard-plastic "lawn chairs" solidly mounted in the bed, an idea that took the feds years to figure out was hideously dangerous. The Brat was dropped from the North American market after 1987, but Subaru tried a similar concept with the 2003-2006 Baja, a four-door car/pickup that was based on the Outback station wagon and did NOT have seats in the pickup bed.
Watch this vintage Subaru Brat TV commercial
1988: Mercedes-Benz 560 SL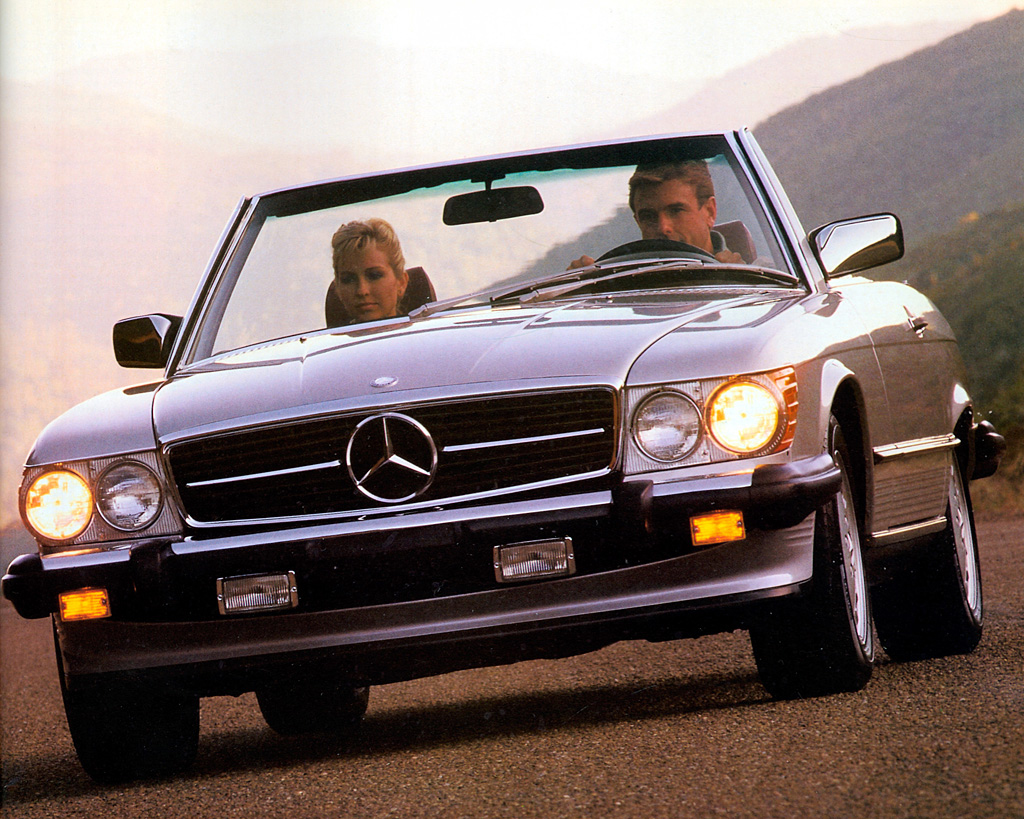 This generation of SL two-seat convertibles that started way back in 1973 can still be found at semi-reasonable prices–as can M-B's majestic big SEL sedans of the era—but we doubt these cars will remain "reasonable" much longer. Just look at those that preceded them.
Stuttgart Madness! 10 Classic Mercedes-Benz Ads
1989: Dodge Dakota Sport and Dodge Shelby Dakota

While Pontiac's ferocious 20th Anniversary Trans Am turbo is perhaps the obvious choice here, these two Dodge pickups deserve mention. As far as we can tell, the convertible was the first—and so far, only—postwar soft-top convertible pickup truck. Offered in four-cylinder and V6 form, it carried into 1990, and supposedly, a handful of '91s were built. The Shelby Dakota was a one-year wonder powered by a 175-hp 5.2-liter V8 and was the first rear-drive vehicle to carry the Shelby name in 20 years. Both were unique enough looking to draw the attention of fellow drivers—and future collectors.
1990: Mazda RX-7 Convertible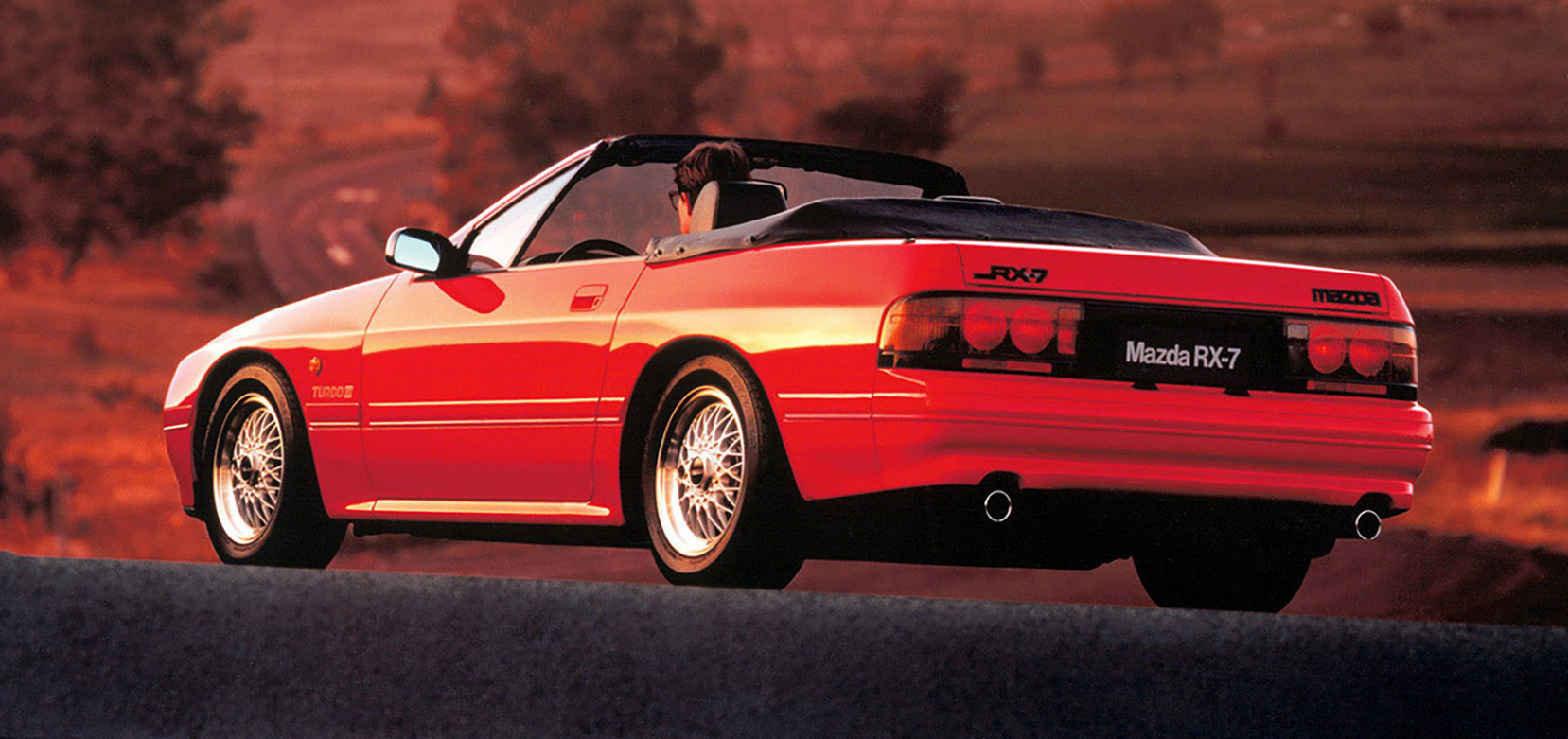 This generation of RX-7s was hardly notable—despite Mazda's unique rotary engine—but this one's both rare and a ragtop, a combination that almost always ups the ante. The Cadillac Allanté and Chrysler TC by Maserati are also solid 1990 pics.
1991: Jeep Wrangler Renegade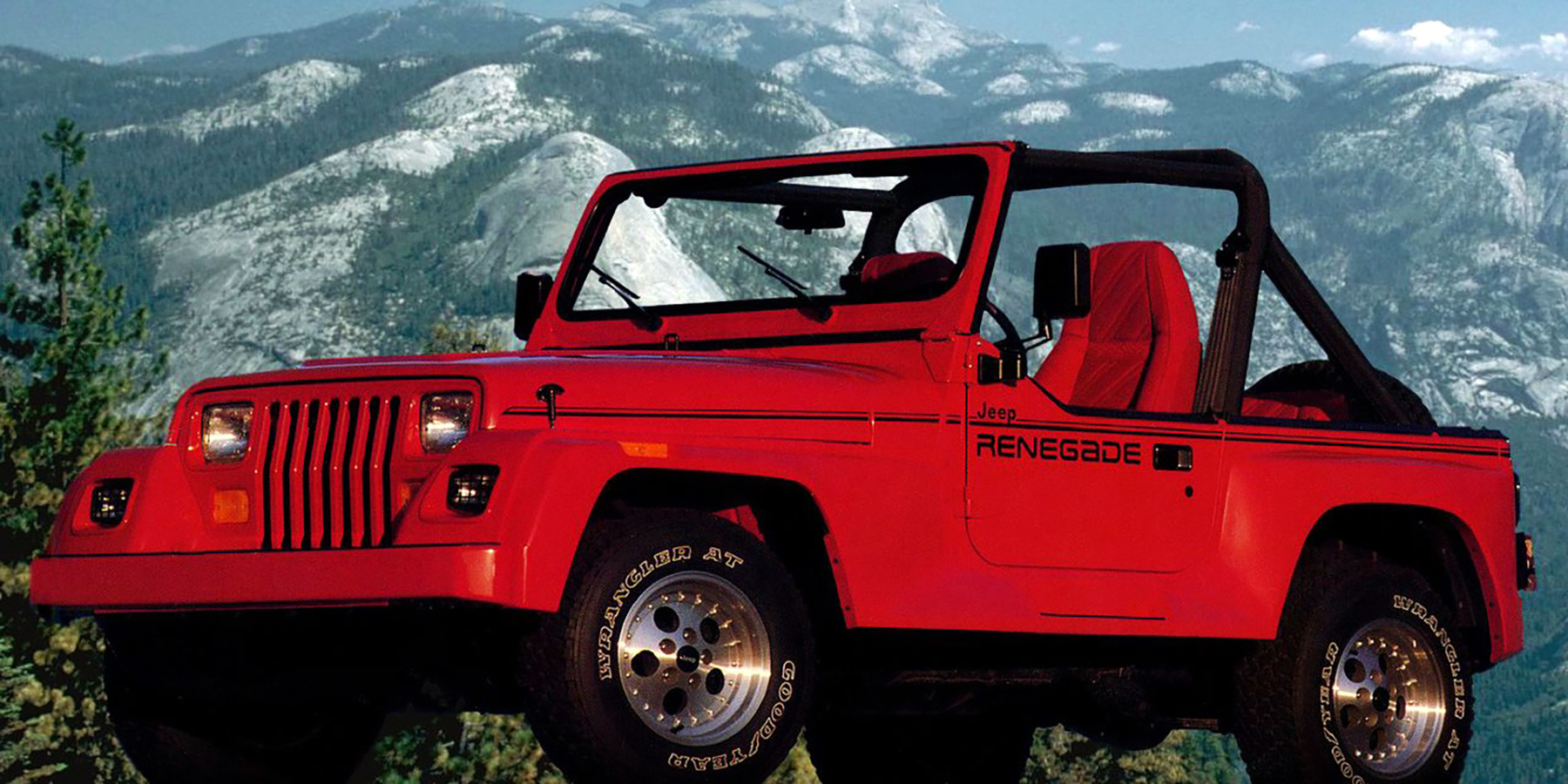 Impractical as they are, we've always liked Jeep CJs and Wranglers, but their vast numbers don't make them anything special from a collector's standpoint. Except, that is, the flare-fendered Renegade. Although the Renegade ran through 1994, the inaugural '91 is especially compelling; it was the last year for the angled roll bar, and the first for the spunky fuel-injected inline six.
1992: GMC Syclone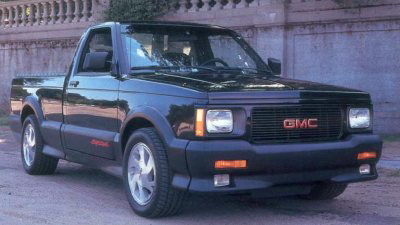 GMC's masterminds may not have been able to spell, but they sure knew how to put together one heck of a hot truck. With a potent turbo V6 powering all four wheels through an automatic transmission, tapping its abundant speed potential required absolutely zero skill.
Forgotten Concept: GMC Terradyne
1993: GMC Typhoon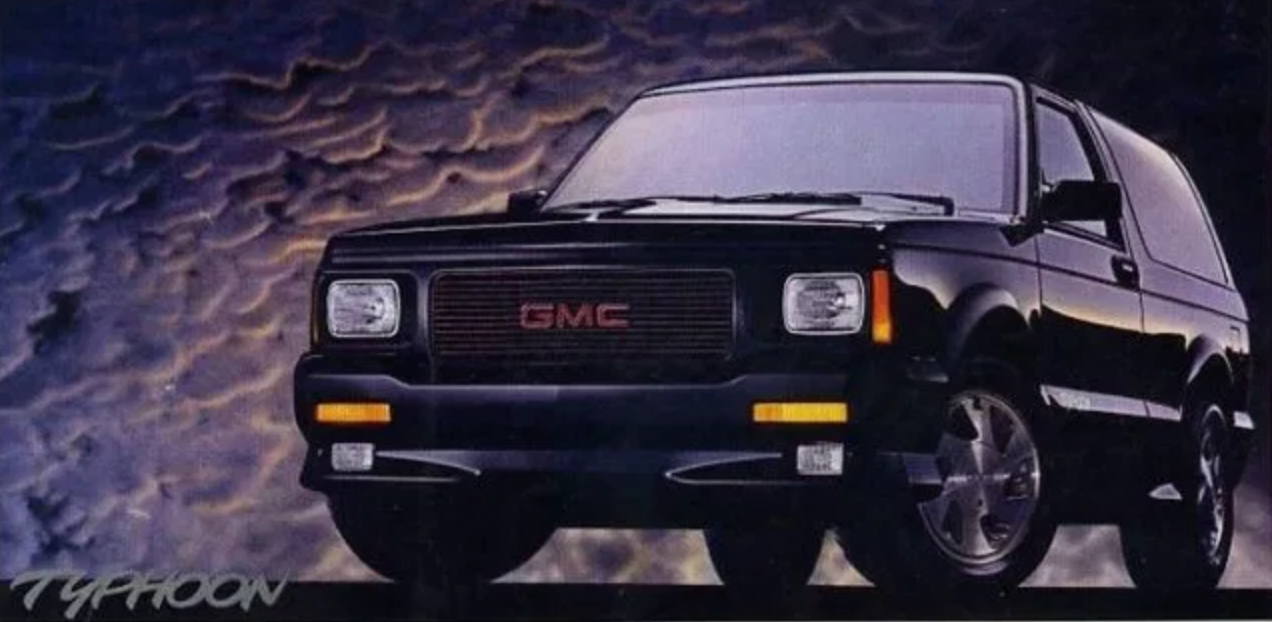 GMC simply applied the Syclone formula to a slightly heavier SUV—and evidently took spelling lessons in the interim.
1994: Mazda RX-7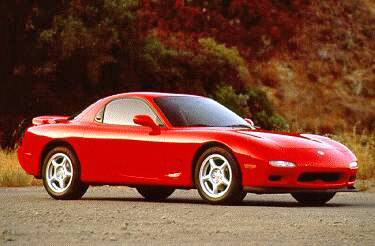 A low-production screamer that only appeals if you fit—which most Americans don't. But for those who do, this is essentially a racing glove for your body, offering the kind of wicked, hard-edged performance no other car of its time did.
1995: Mitsubishi 3000GT VR-4 Spyder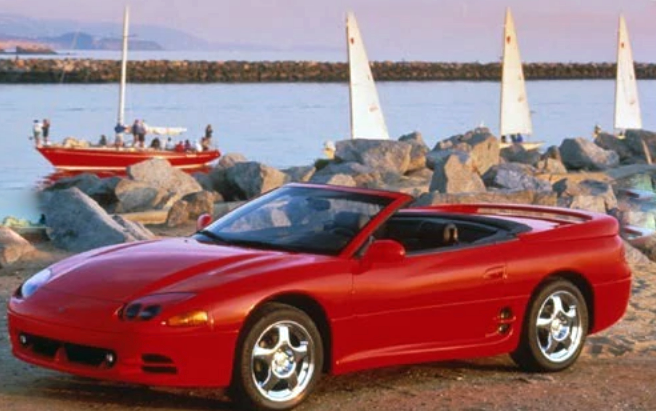 This first of the modern "hardtop convertibles" is neat, rare, all-wheel drive, and very, very quick—a combination we doubt collectors will overlook much longer.
Complete Mitsubishi 3000GT specs
1996: Acura NSX-T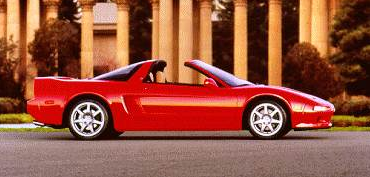 Yes, the Impala SS is the obvious choice here—the last of the breed being the best—but the NSX was a landmark car. Nevertheless, it was overlooked by many due to its V6 engine; it really needed a V8 to compete at its $60,000 price level, though more for image than for performance, which was already quite striking. Added for 1996 was a targa top and the resulting NSX-T badge, which further added to the car's exotic appeal.
Review Flashback! 2005 Acura NSX
1997: Plymouth Prowler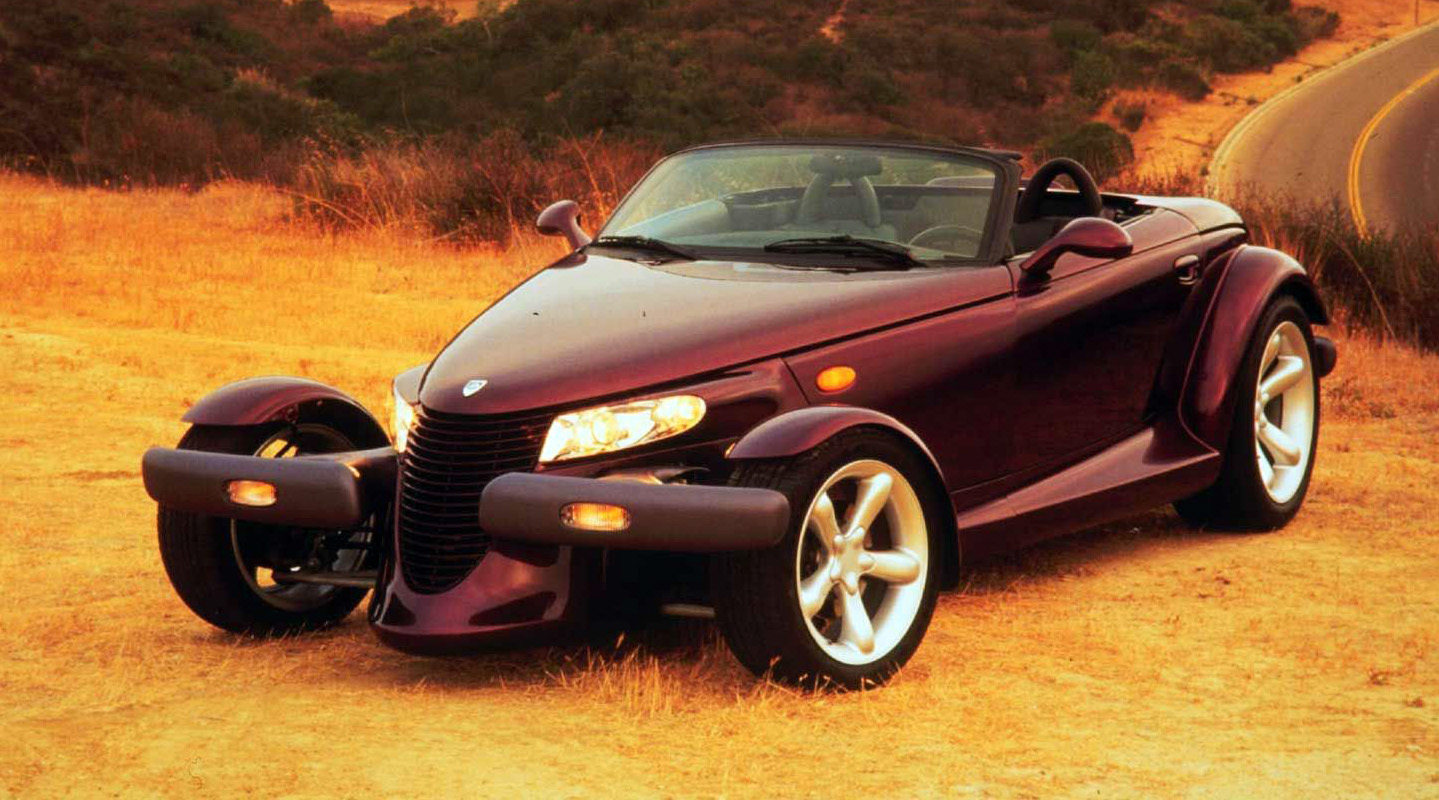 If you weren't car cognizant at the time, it's hard to convey the shock generated when Plymouth—of all nameplates—brought this hot rod concept car to the showroom nearest you. Yes, Dodge had done it earlier with the Viper, but somehow, this was different. And it didn't die when Plymouth did, it just switched to a Chrysler badge. Built through 2002, after which crash regulations made it unfeasible, your choice of colors really dictates your choice of years, as the palette was about the only thing changed during its all-too-brief run.
1998: Suzuki X-90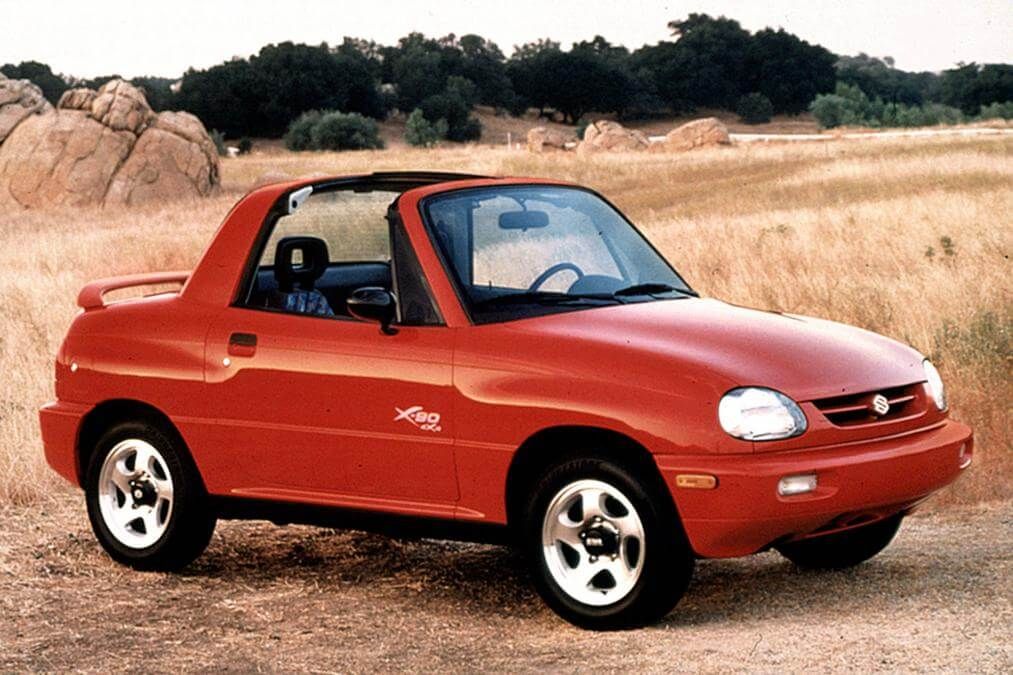 Seemingly styled by a freshman designer with a lingering fondness for his Little Tikes Cozy Coupe, this clownish car/truck is surprisingly rare these days, and strange enough to pique the interest of car-loving eccentrics with a little garage space and some extra cash. And before you argue that this wee SUV will never be collectible, take a look a Pontiac Aztek prices.
Cheap Wheels: 1996-98 Suzuki X-90
1999: Lexus SC 400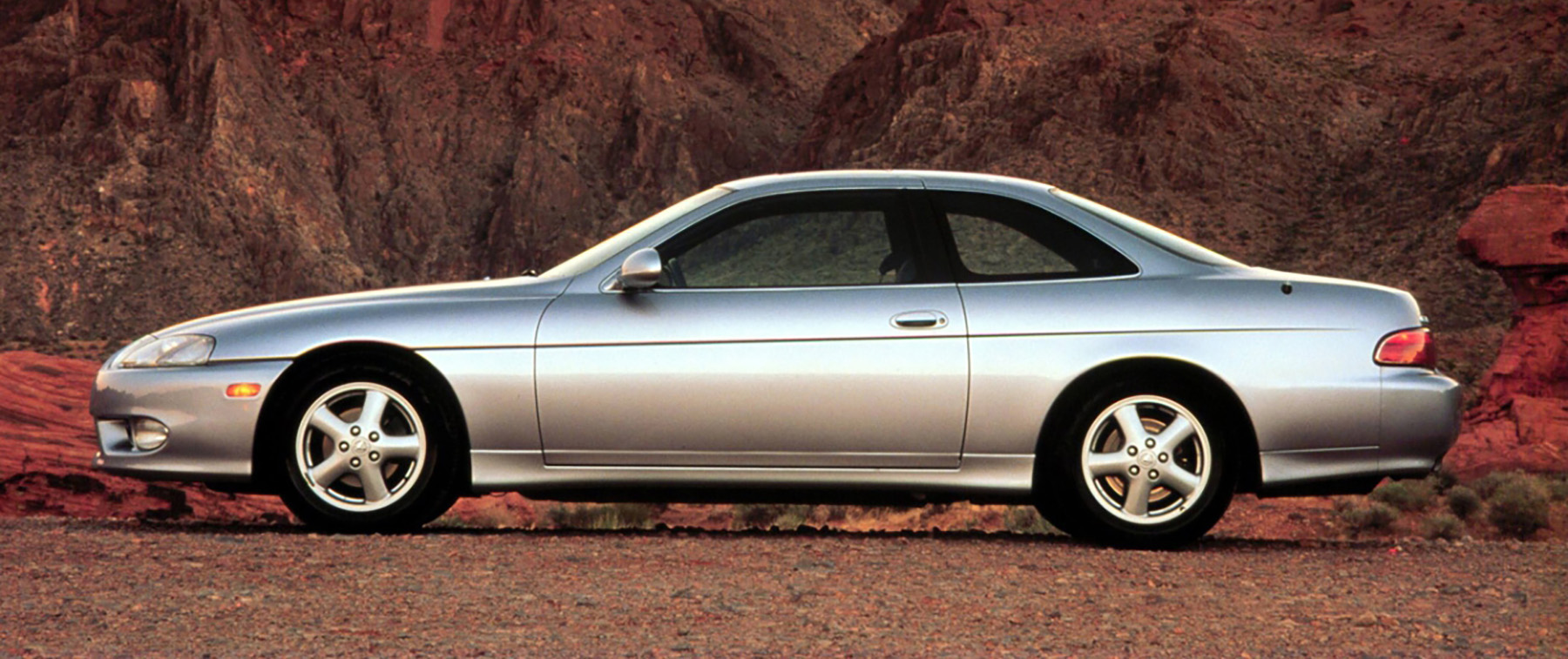 Frankly, earlier models of the stunning Lexus coupe are better looking, but these later versions drew a bit more power from their silky V8.
How good looking was the Lexus SC?
2000: Honda Insight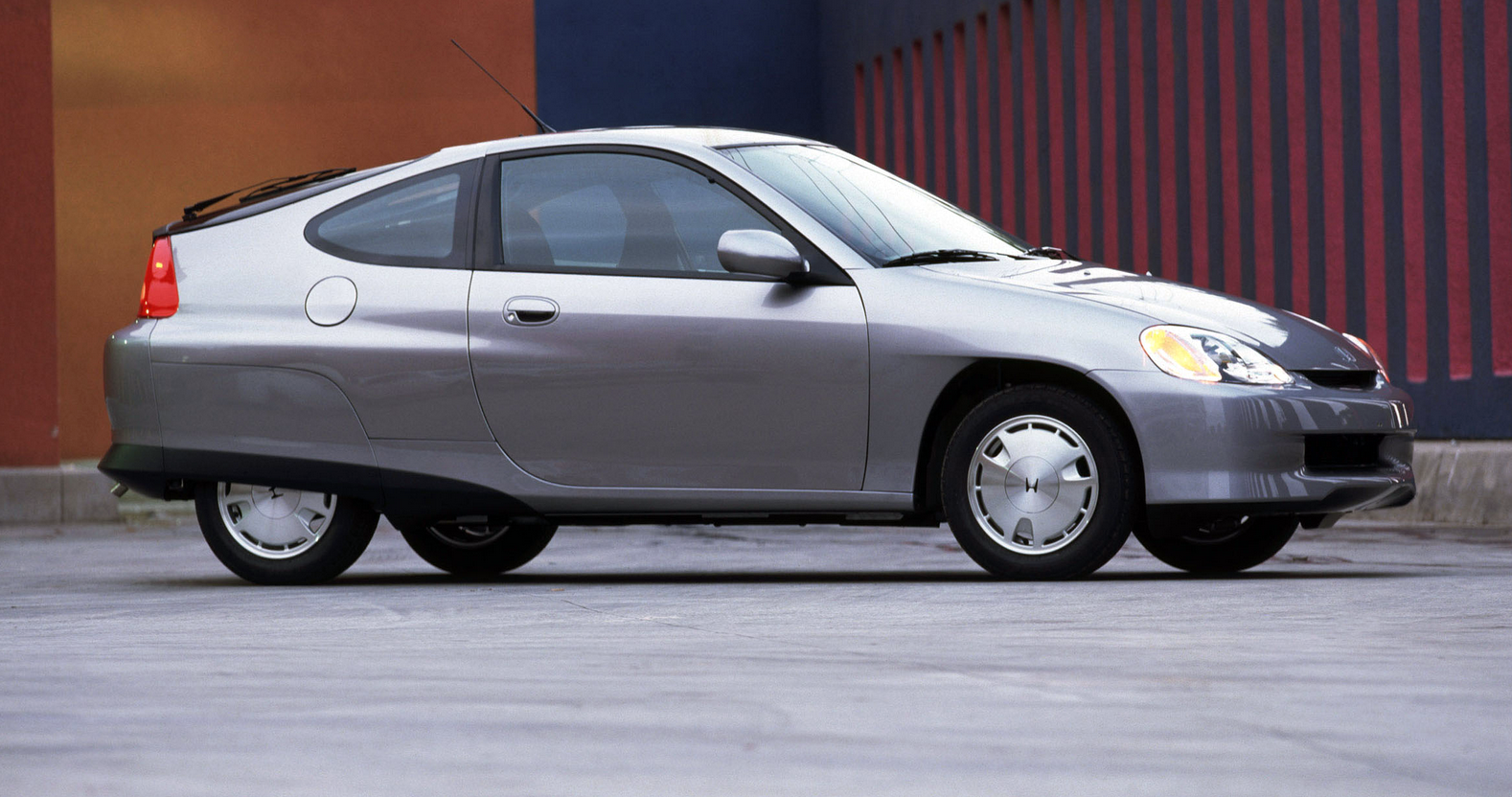 It always surprised us that the Insight wasn't more popular, but the fact this futuristic car—in both styling and engineering—didn't sell well when new does nothing but increase its value as a collectible.
The 4 Most Important Vehicles of the Past 30 Years
2001: Ford F-150 SVT Lightning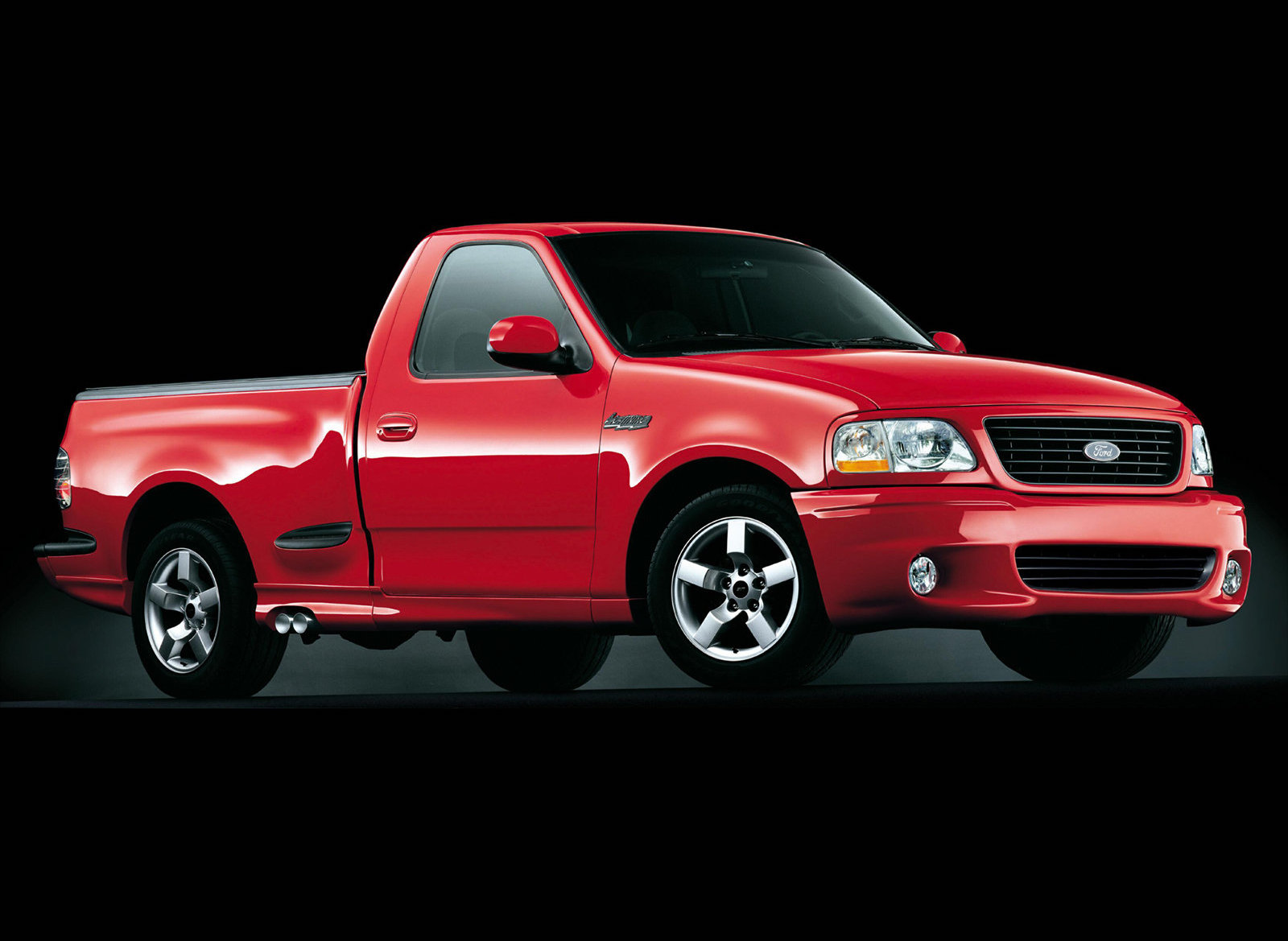 With its 380 supercharged horses, the SVT Lighting was one potent pickup, distinguished by its Flareside bed and meaty, 18-inch tires. If you occasionally have a need to haul—in either sense of the word—this is a fine vehicle to have in the garage while awaiting its ascension to collector status.
Sporty EcoBoost-Powered Tremor joins 2014 F-150 Lineup
2002: BMW Z8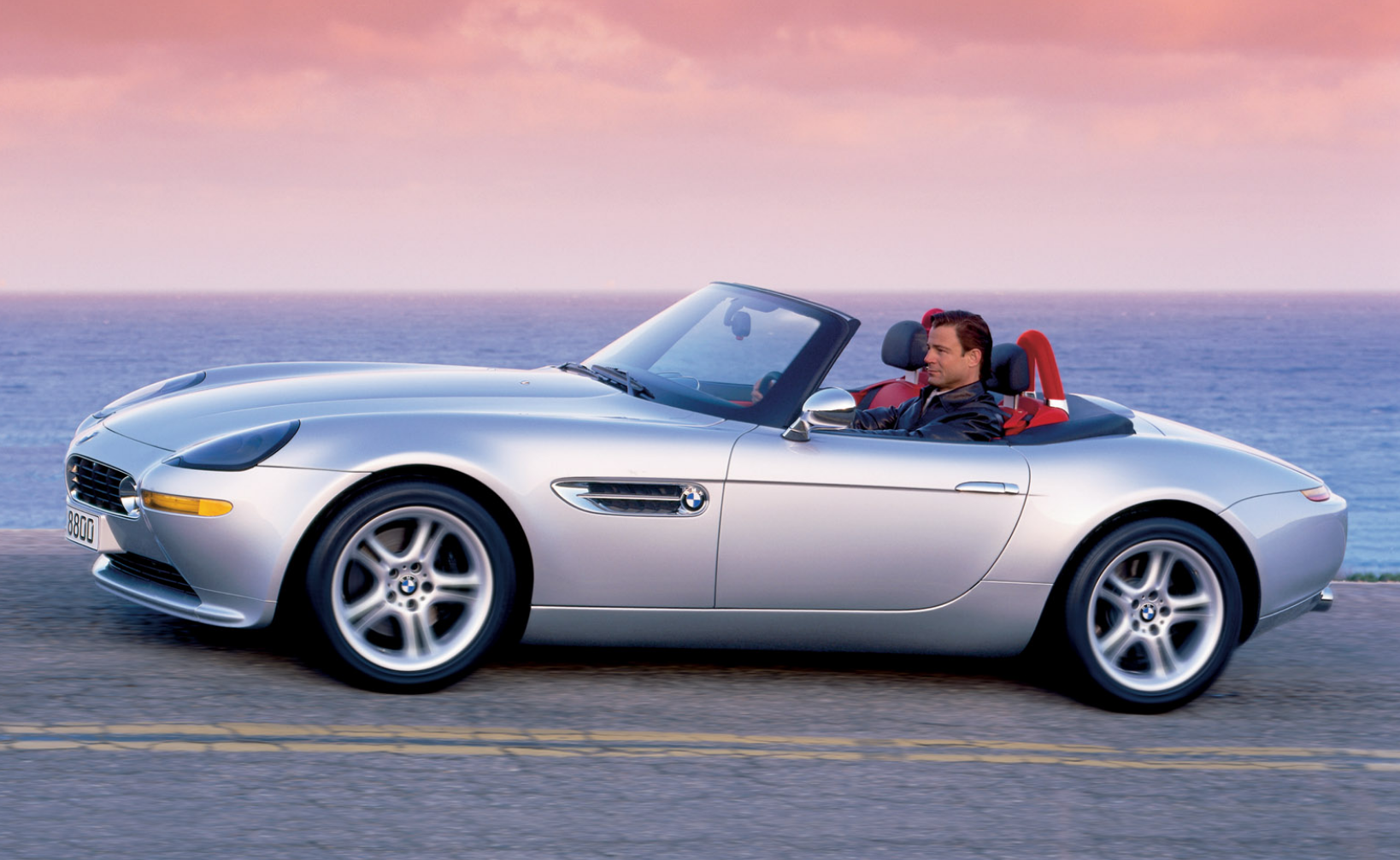 Uber costly when new, these rare Bimmers may not be the best investment anymore, as used examples now go for 50-100 percent above their original $130,000 sticker. That said, they are unlikely to depreciate, so buying one as a weekend fun car won't hurt much—provided you have $200,000 available for such a toy.
Quick Look: 2003 BMW Alpina Roadster
2003: Honda S2000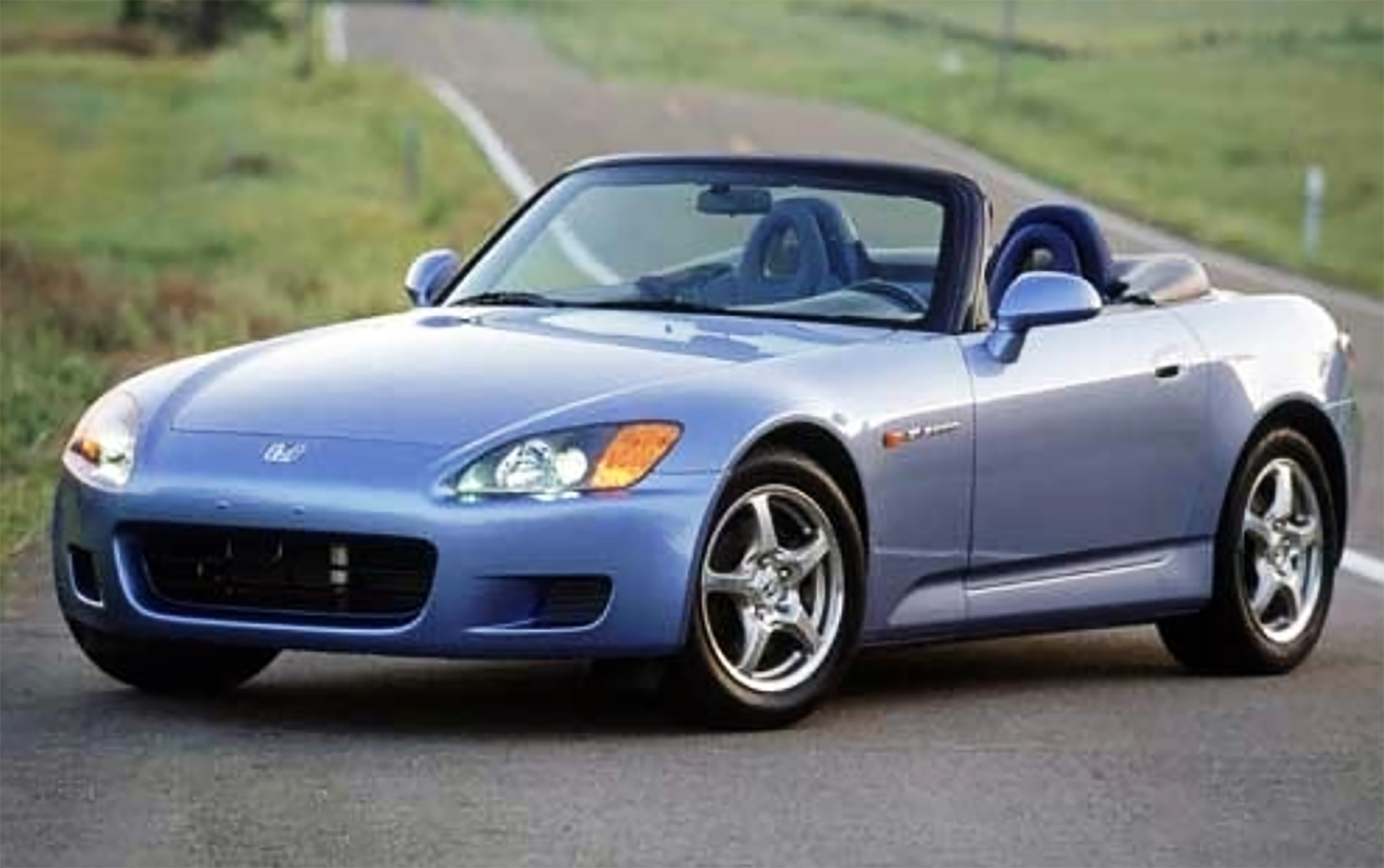 Most reviewers praised the S2000's move to a larger 2.2-liter engine for 2004, even though it didn't share the crazy 9000-rpm redline of the original 2.0. Any S2000 is a blast to drive, however, and this car's relative rarity guarantees its value is only going to increase over time.
2004: Dodge Ram SRT-10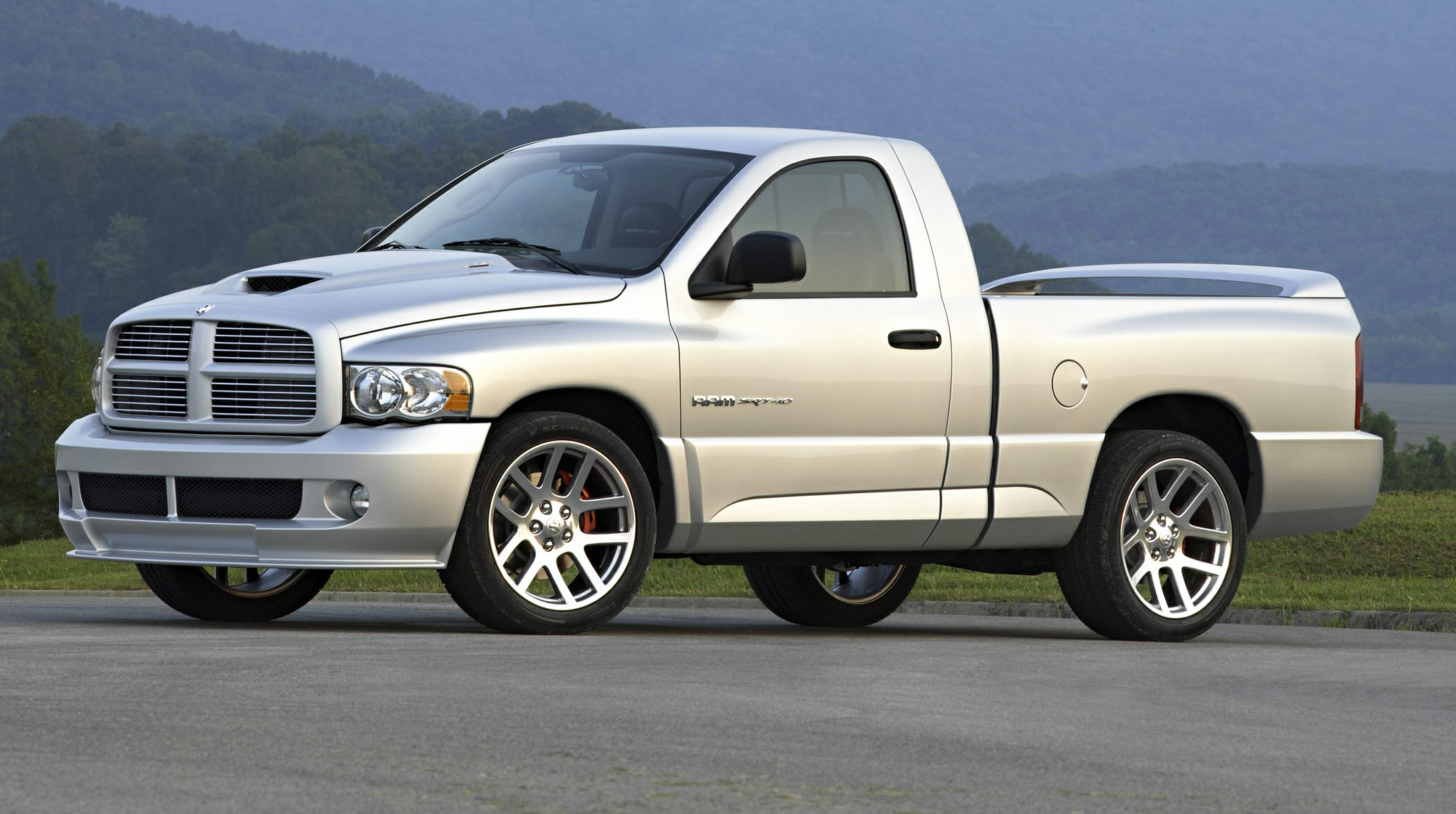 This Ram-bunctious truck can't accelerate with the ferocity of a GMC Syclone, but it sure is happy to fry its tires trying. The allure of a 500-horsepower Viper V-10 in a pickup simply can't be overlooked.
Future Collectibles: 2012-2017 Jeep Grand Cherokee SRT8
2005: Mini Cooper S Convertible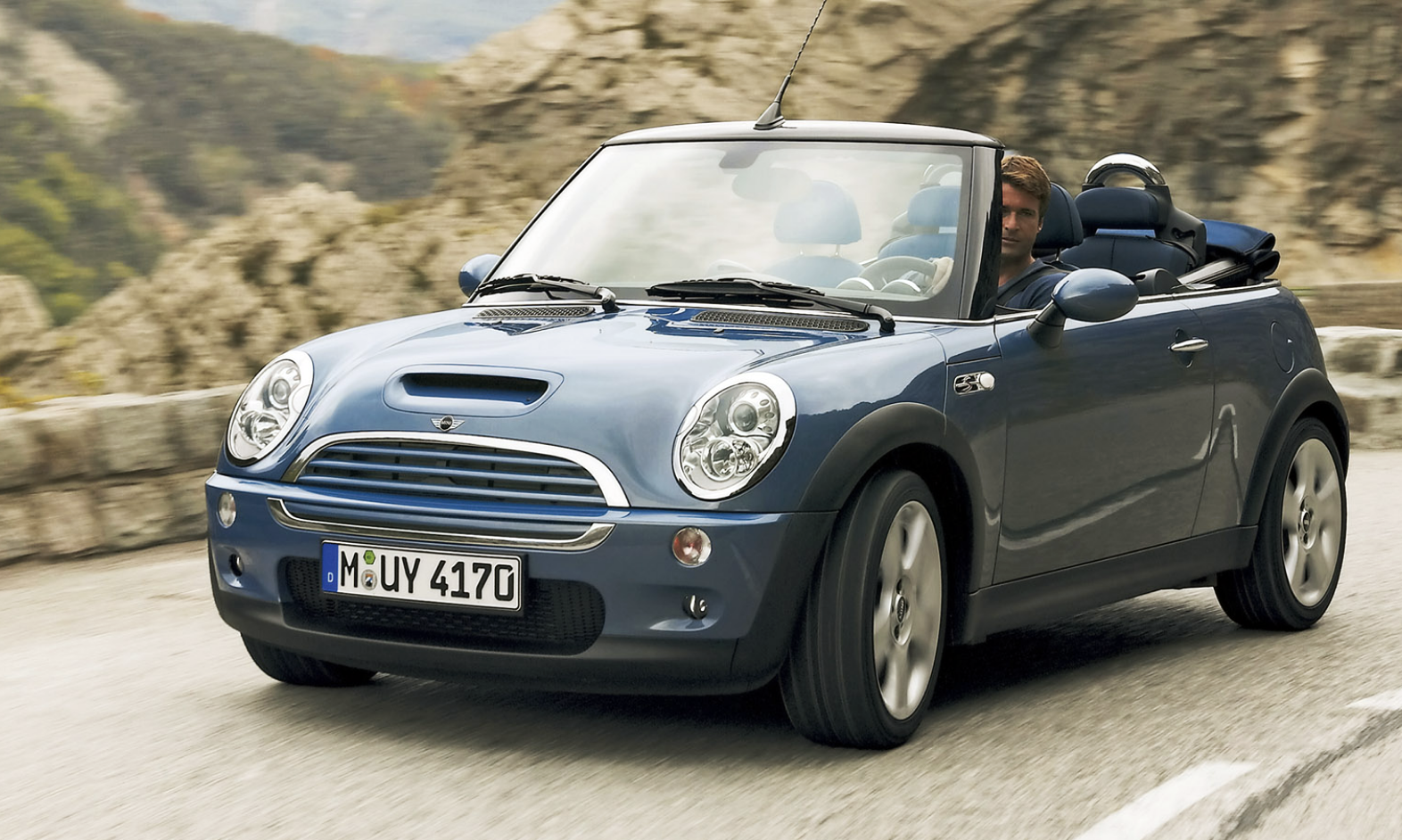 Okay, it's a long shot. But this car is such a blast to drive that you may not care whether it goes collectible or not. Working in its favor is that droptop versions will be relatively rare.
2006: Chevrolet SSR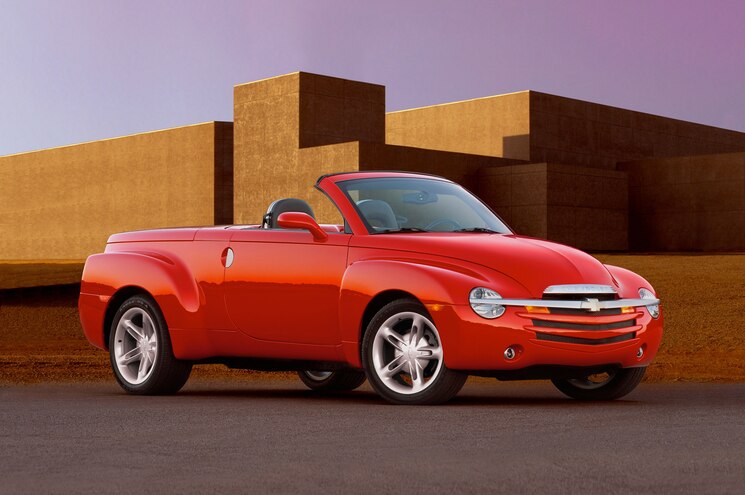 Introduced for 2004 with a 300-horsepower 5.3-liter V8 and automatic only, the nifty SSR got a big infusion of power for 2005 with a 390-horse 6.0 V8 and, just as importantly, an available 6-speed manual transmission. In this guise, it was essentially a muscle car with a pickup bed and trick convertible top—hardly a bad combination. The horsepower count went to 400 hp the next year, which was, sadly, its last. That makes the '06 the best choice as a collectible with the '05 close on its heels, but any SSR is likely to be coveted as the type of adventurous exercise Chevrolet may never have the luxury of trying again.
Review Flashback! 2006 Chevrolet SSR
2007: Subaru Impreza WRX STi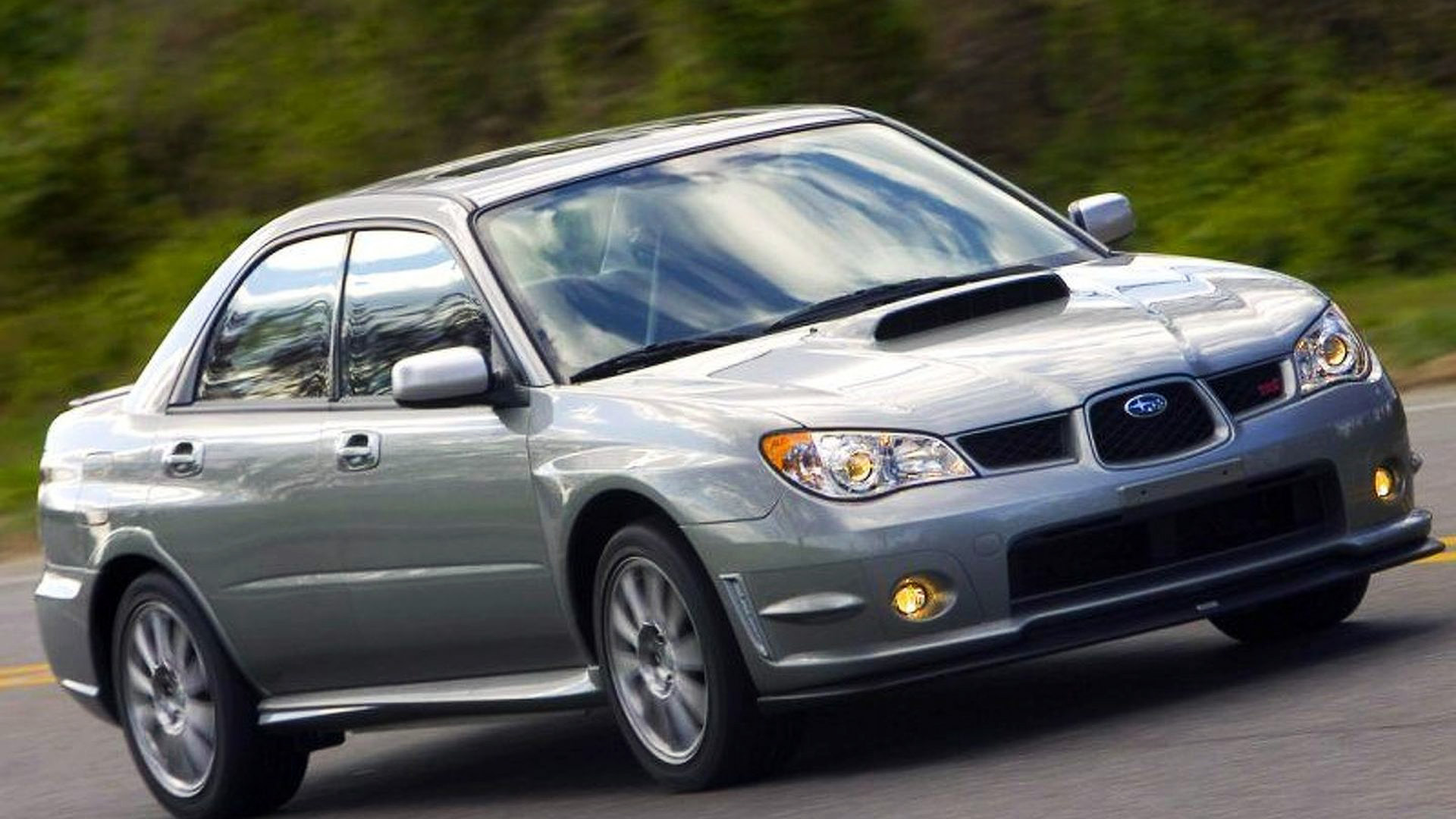 25 years from now, kids who drooled over these pocket rockets when new, but couldn't afford one, will be waiting with cash in hand to finally fulfill their fantasies. And I doubt they'll be disappointed; these are really sweet rides—as long as your fillings are firmly cemented in place. Mitsubishi's Lancer Evo will likely be in similar vogue. What GTOs and SSs were to previous generations, these are to the Gen-Yers.
Future Collectibles: 2018 Subaru WRX STI Type RA
2008: Dodge Challenger SRT8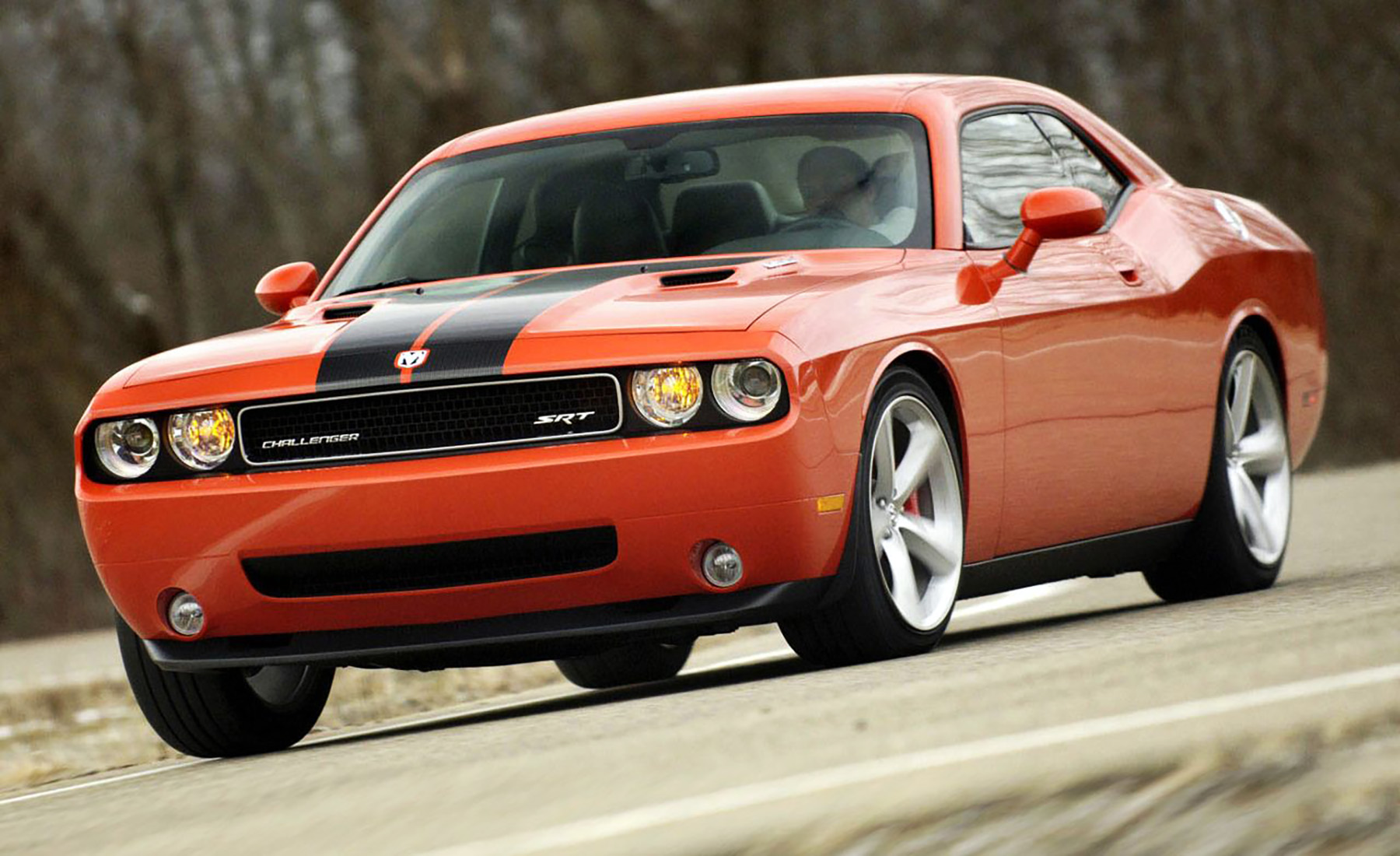 It's possible the next generation of collectors won't covet manual transmissions as much as those of the present, in which case the inaugural '08 Challenger will probably be as valuable as any. But those of us of the old school still place value on shifting for ourselves, which means the 2009 version with the newly available 6-speed manual is the favored pick. Of course, the value of the SRT8 has been diminished somewhat by the bevy of Challenger Hellcats and other special editions since offered, but there's something to be said for the styling of the earlier cars.
More Dodge Challenger news and reviews
2009: Nissan GT-R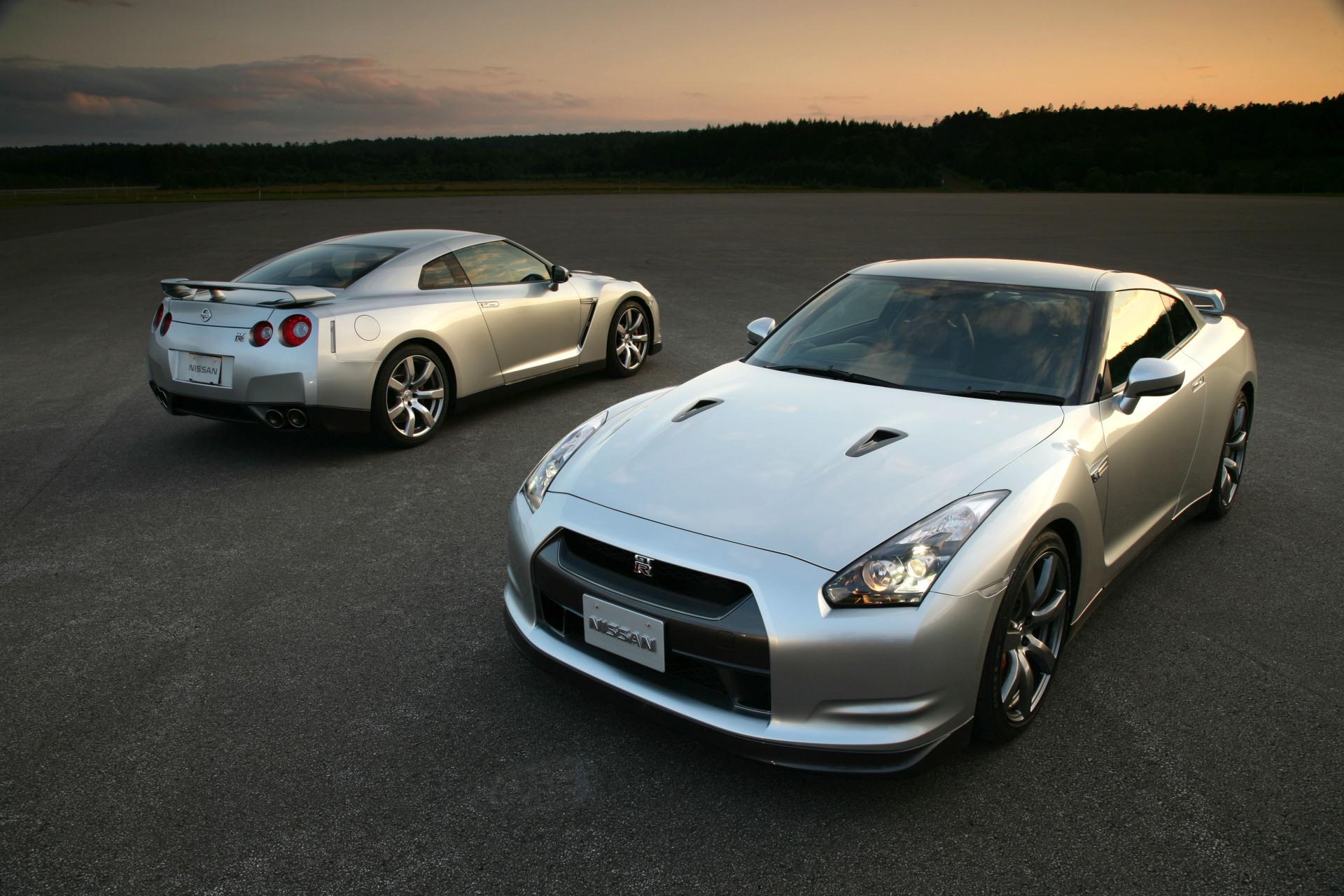 For decades and through several design generations, Nissan's hyper-performance Skyline GT-R has been the stuff of legend. Sold legally only in Japan, few here in the U.S. ever drove one that wasn't flickering on a gaming screen. What caused the company to export its AWD rocket to America (which they finally did for the 2009 model year) is unclear, but we're glad they did.
Click here for a complete index of Consumer Guide Car Stuff Podcast episodes
Late-Model Collectible Cars