Honda began running its "We make it simple" television and radio campaign in the late Seventies. The ads, which included an arguably catchy jingle, made the point that Honda automobile ownership was simple and uncomplicated. One 1978 television ad, for example, demonstrated that the Civic came with just a single key which worked in the ignition, doors, glove box, and locking fuel-filler door.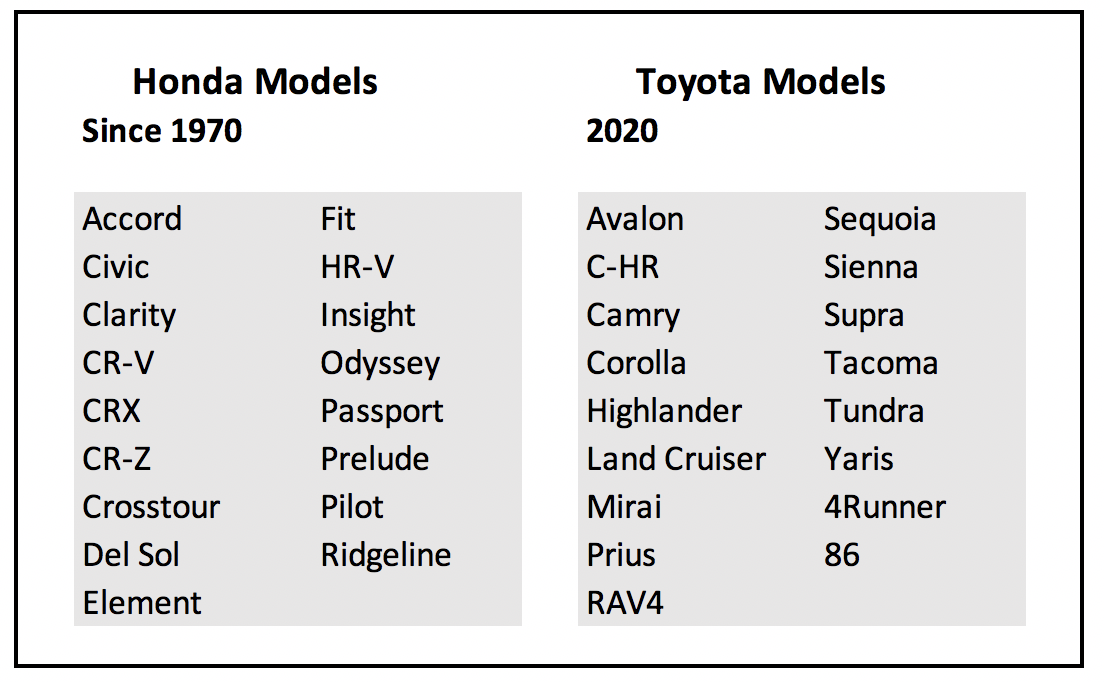 If you've driven a late-model Honda car or crossover, you'll find that the Japanese carmaker still tries to keep its controls and digital interfaces as uncomplicated as possible.
There's another area in which Honda has kept things simple, and that's in model proliferation. By our count, Honda has sold just 17 different models in the U.S. since 1970–11 of which are still part of the brand's lineup. By comparison, Toyota will have a total of 17 models in its dealership for just the 2020 model year.
We mention Honda's modest model count because you will be seeing a number of ads for the same nameplates in the classic Honda ads gallery below.
If you owned one of these "simple" Hondas, please tell us about it. The place for comments is down below.
Classic Honda Ads
1966
Model-Year Madness! 10 Classic Ads From 1966
1966
Paris Madness! 12 Classic French Car Ads
1968
Model-Year Madness! 10 Classic Ads From 1968
1972
Model-Year Madness! 10 Classic Ads From 1972
1974
Model-Year Madness! 10 Classic Ads From 1974
1976
Model-Year Madness! 10 Classic Ads From 1976
1978
Model-Year Madness! 10 Classic Ads From 1978
1978
The 8 Best-Looking Cars of 1978
1980
Model-Year Madness! 10 Classic Ads From 1980
1980
5 Cheapest American Cars of 1980, Inflation Adjusted
1981
Model-Year Madness! 10 Classic Ads From 1981
1982
Model-Year Madness! 10 Classic Ads From 1982
1983
Model-Year Madness! 10 Classic Ads From 1983
1984
Model-Year Madness! 15 Sporty Car Ads from 1984
1984
5 Wagons You've Completely Forgotten
1985
Model-Year Madness! 12 Classic Ads From 1985
1986
5 More Cars I Never See On The Road Anymore
1986
1988
Honda Civic Growth Curve: 1986 Versus 2016
1992
Classic Honda Ads