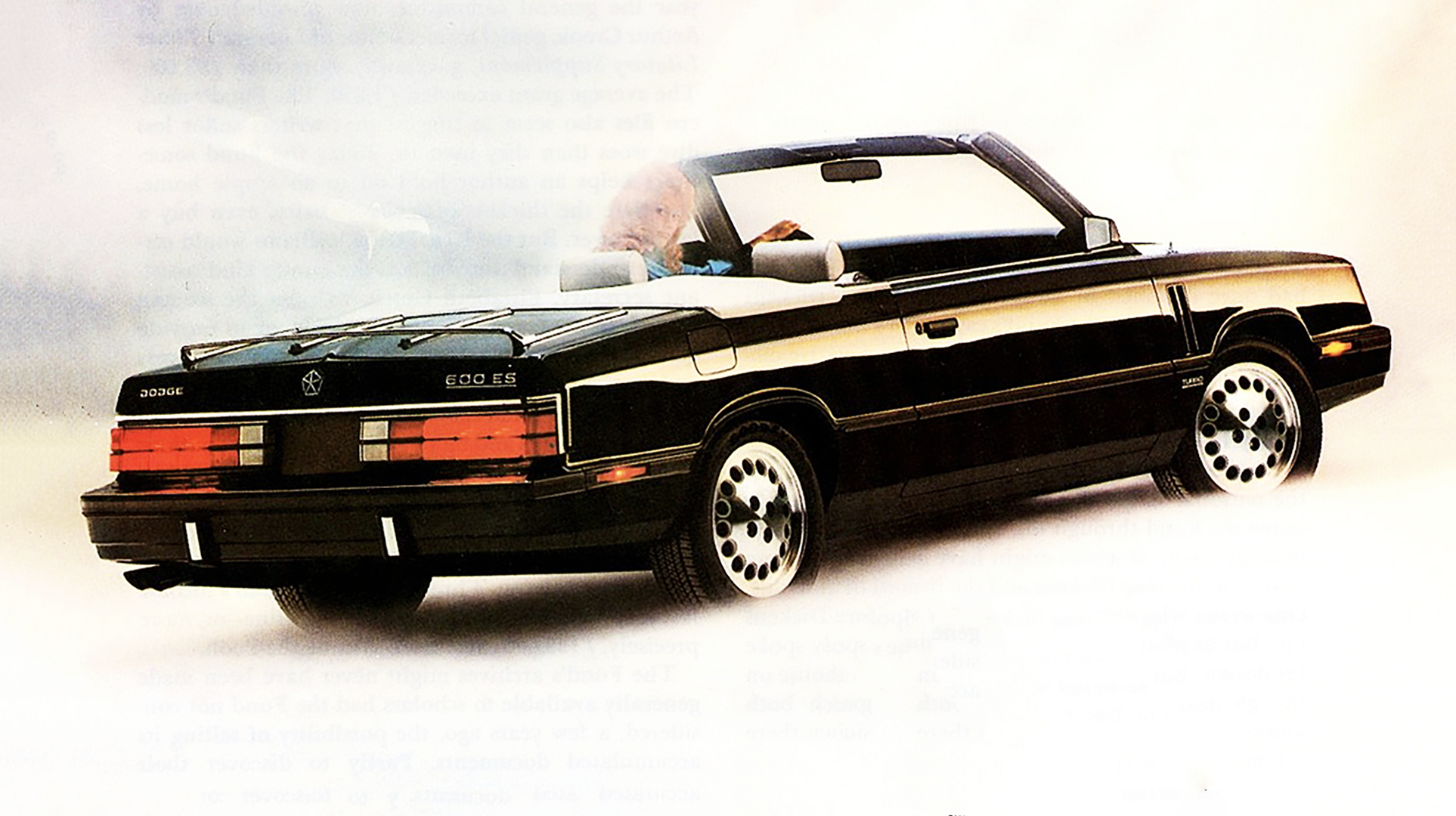 The bad news is that fewer than one of every hundred cars sold in the United States is a convertible. (I will spare you the fractional math required to pass along the number of manual-transmission-equipped convertibles sold on our shores last year, but it's fewer still.)
The good news is that American has a rich heritage of top-down motoring, and no downward pointing trendline can take that from us.
One question, however, is when did Americans begin buying convertibles because they were convertibles? Obviously the earliest automobiles were topless—but they did not "convert," as no provisions were made for weather protection. If it rained while you were out in your Curved Dash Oldsmobile, you got wet.
For some insight on this matter, we turned to Collectible Automobile Editor-in-Chief John Biel, who explained:
There were some convertible-like cars in the Teens (I know Ford and Buick had them) with roll-up glass side windows and fully enclosing fabric tops, but they weren't called convertibles. Ford used the name "Coupelet" for instance. Then in the mid Twenties the idea caught on again, and this was the start of the modern convertible. Packard listed a Dietrich-bodied two-passenger car it called a convertible coupe as early as 1925, and some independent coachbuilders may have been using the term for similar bodies around the same time. In 1927 Cadillac, LaSalle, and Buick all added weathertight (no snap-in side curtains) soft top cars they called "convertible coupes," so the word was coming into common use for this type of car by the end of the decade. To confuse things, there were some cars with this same type of design that didn't use the term convertible, but called them cabriolets. Others may have used the term convertible in conjunction with a roadster because, well, the top did convert. . . .   
There's not much confusion about the cars seen below. We have collected 20 classic convertible print ads, and one bonus truck for good measure.
If you have owned a convertible at some point in your life, please tell us about it. The place to leave comments is down below.
Classic Convertible Ads
1927 Packard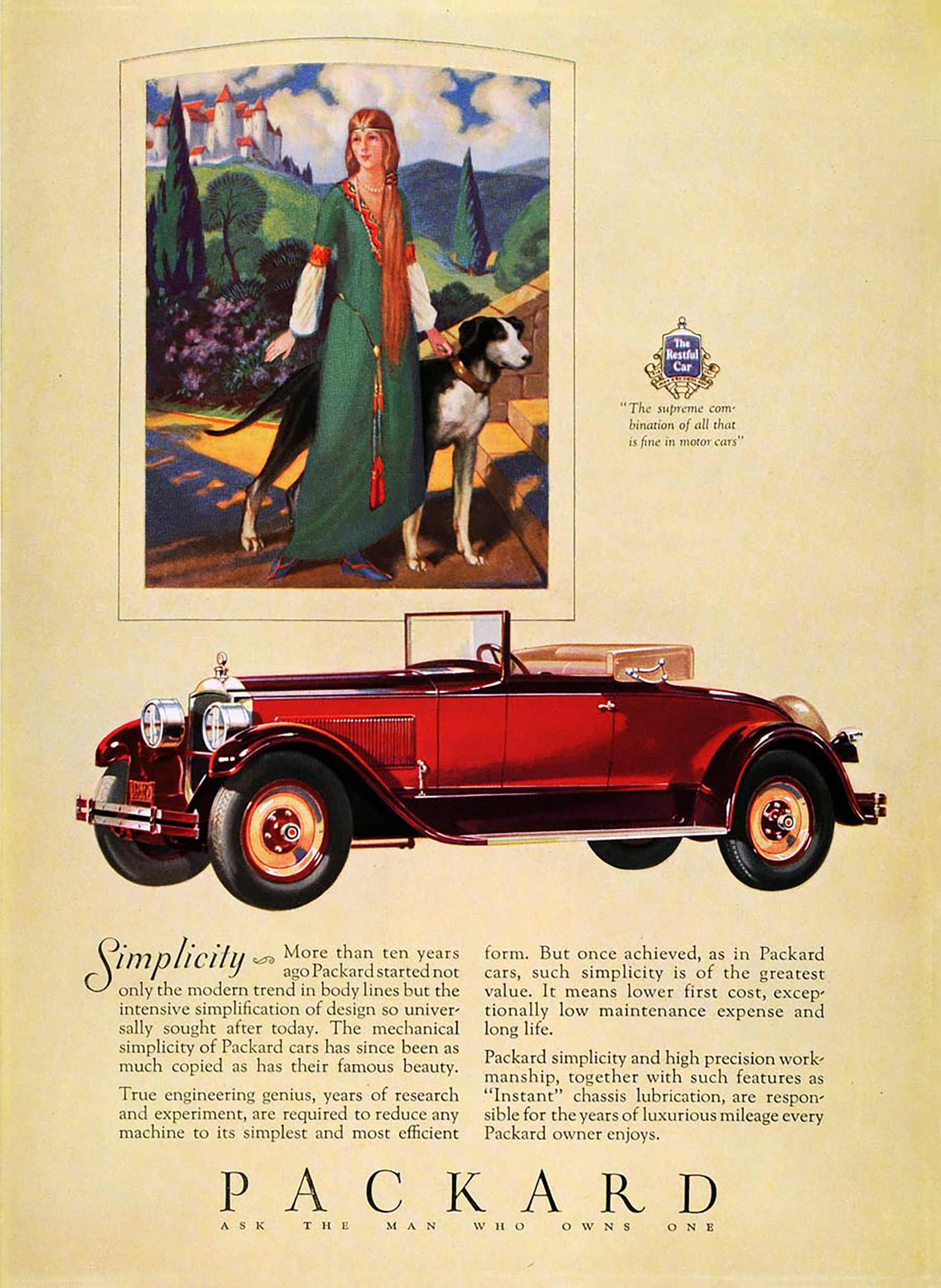 What Was the Mercury Cougar Bostonian Edition? (Gallery)
1937 DeSoto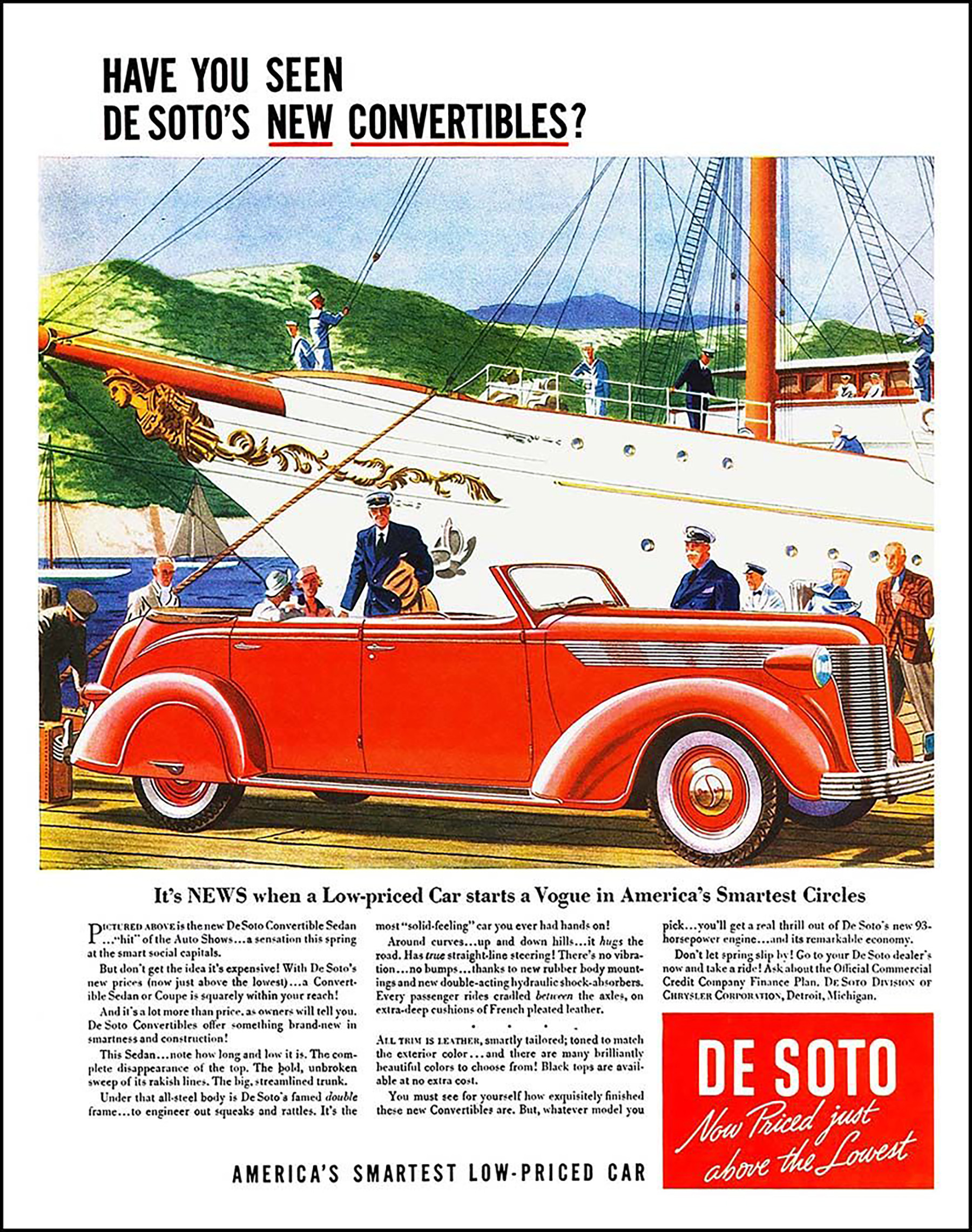 X-Ray Madness! A Gallery of Classic Car Ads Featuring Cutaway Art
1949 Plymouth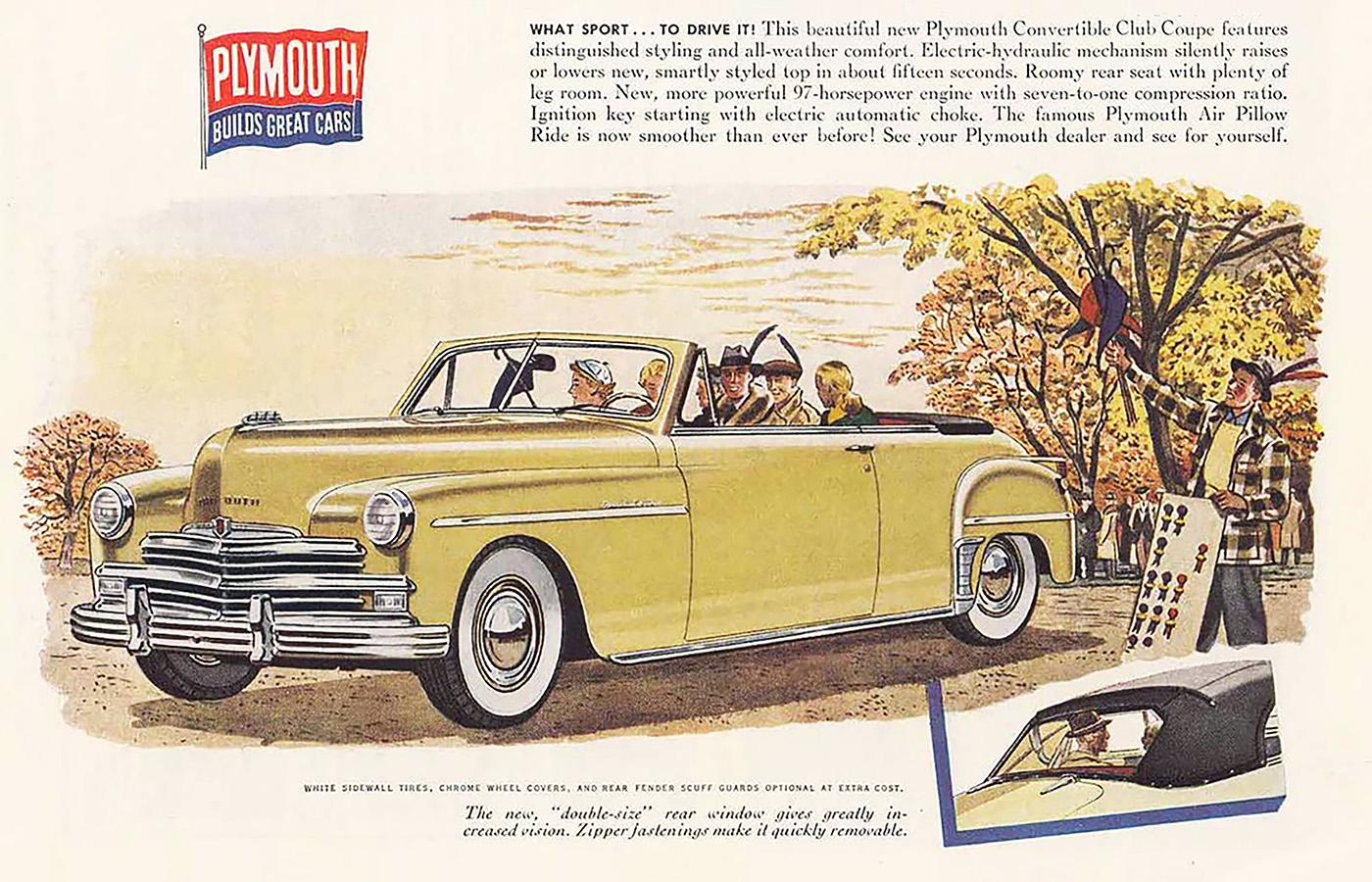 Rear-View Madness! Classic Ads Featuring the Backs of Cars
1952 Mercury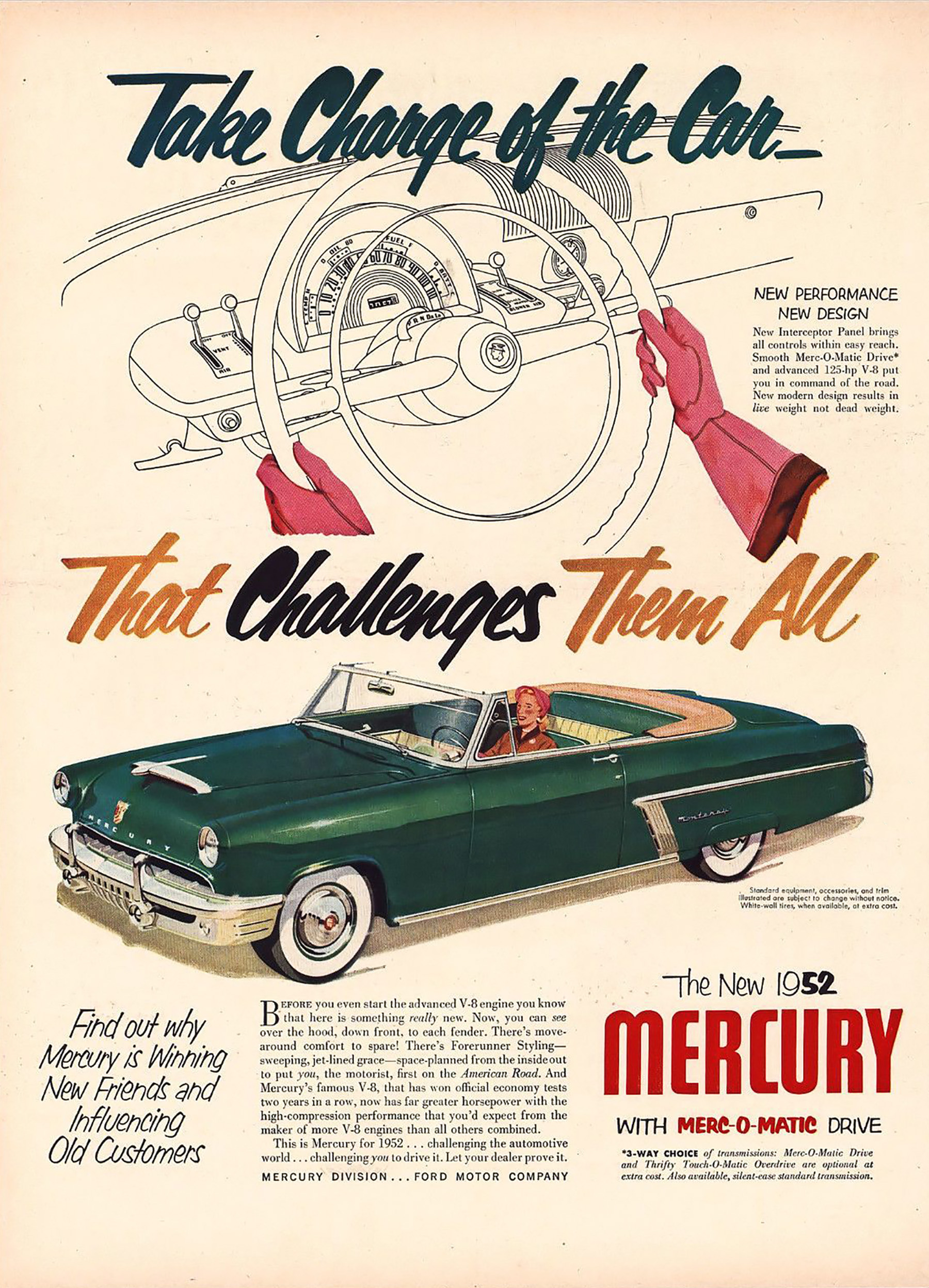 Longroof Madness! More Classic Wagon Ads
1953 Ford Pace-Car Promotion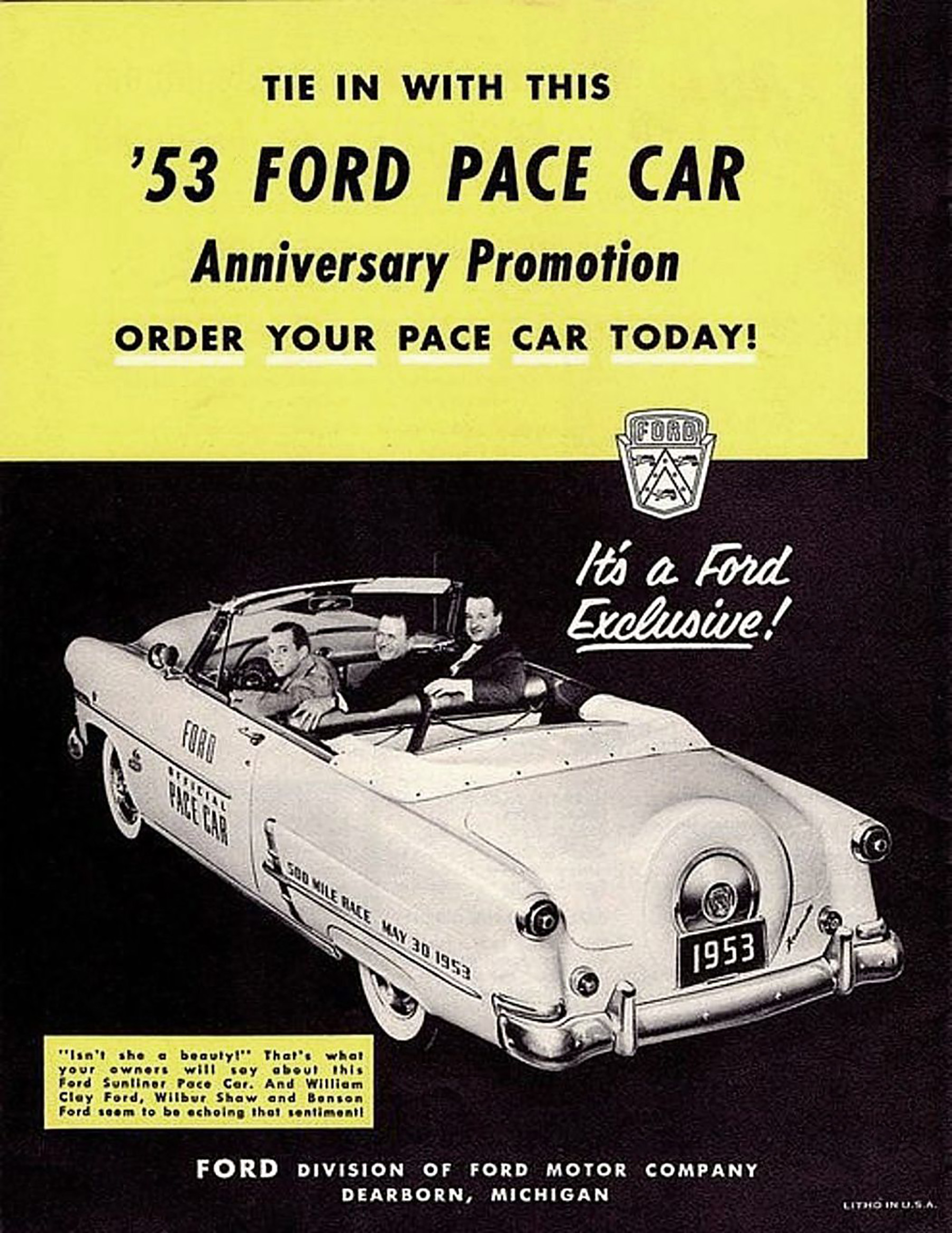 Velour Madness! An Ad Gallery Featuring Classic Auto Interiors
1955 Buick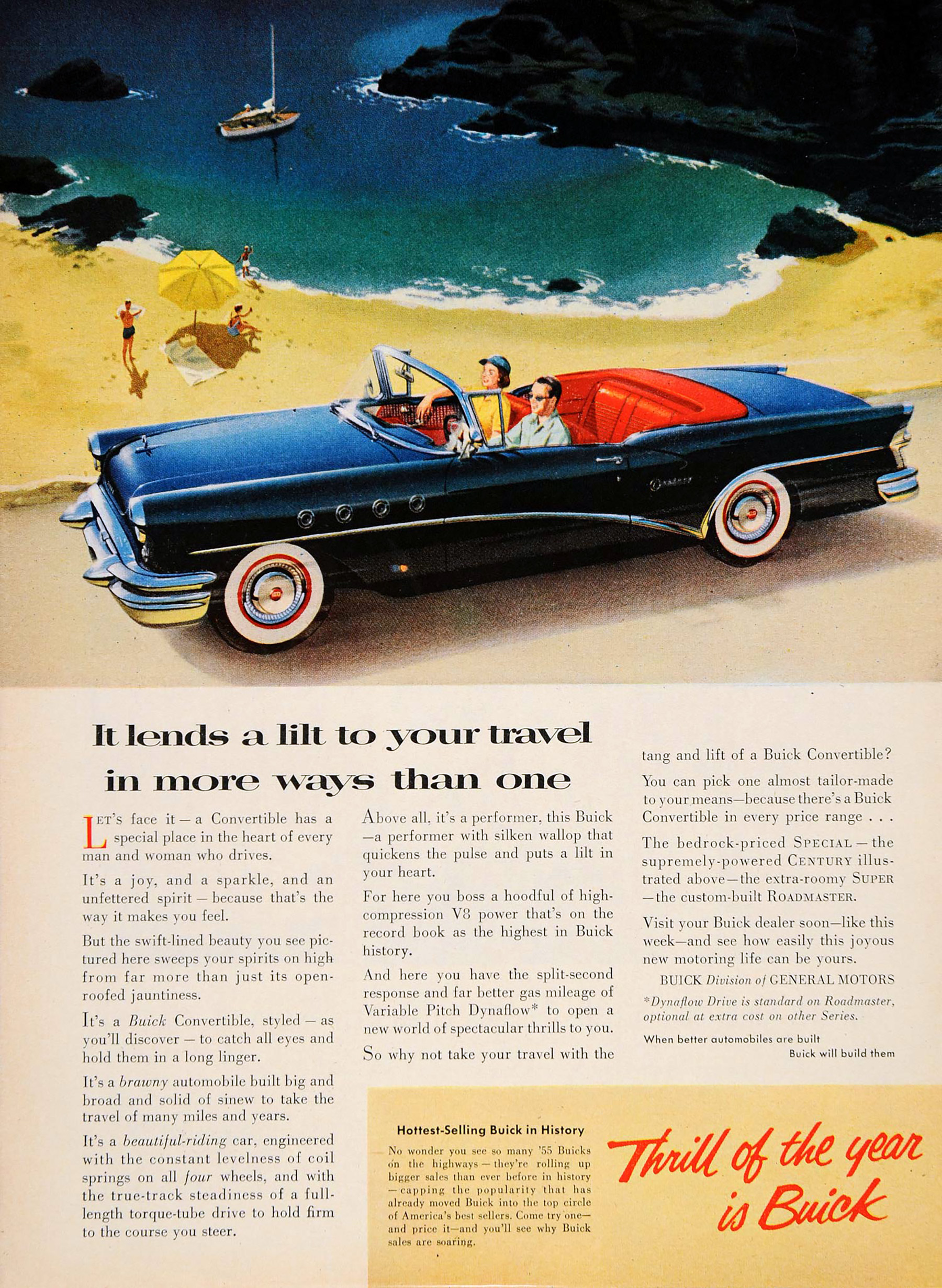 Model-Year Madness! 10 Luxury Car Ads from 1987
1956 Chevrolet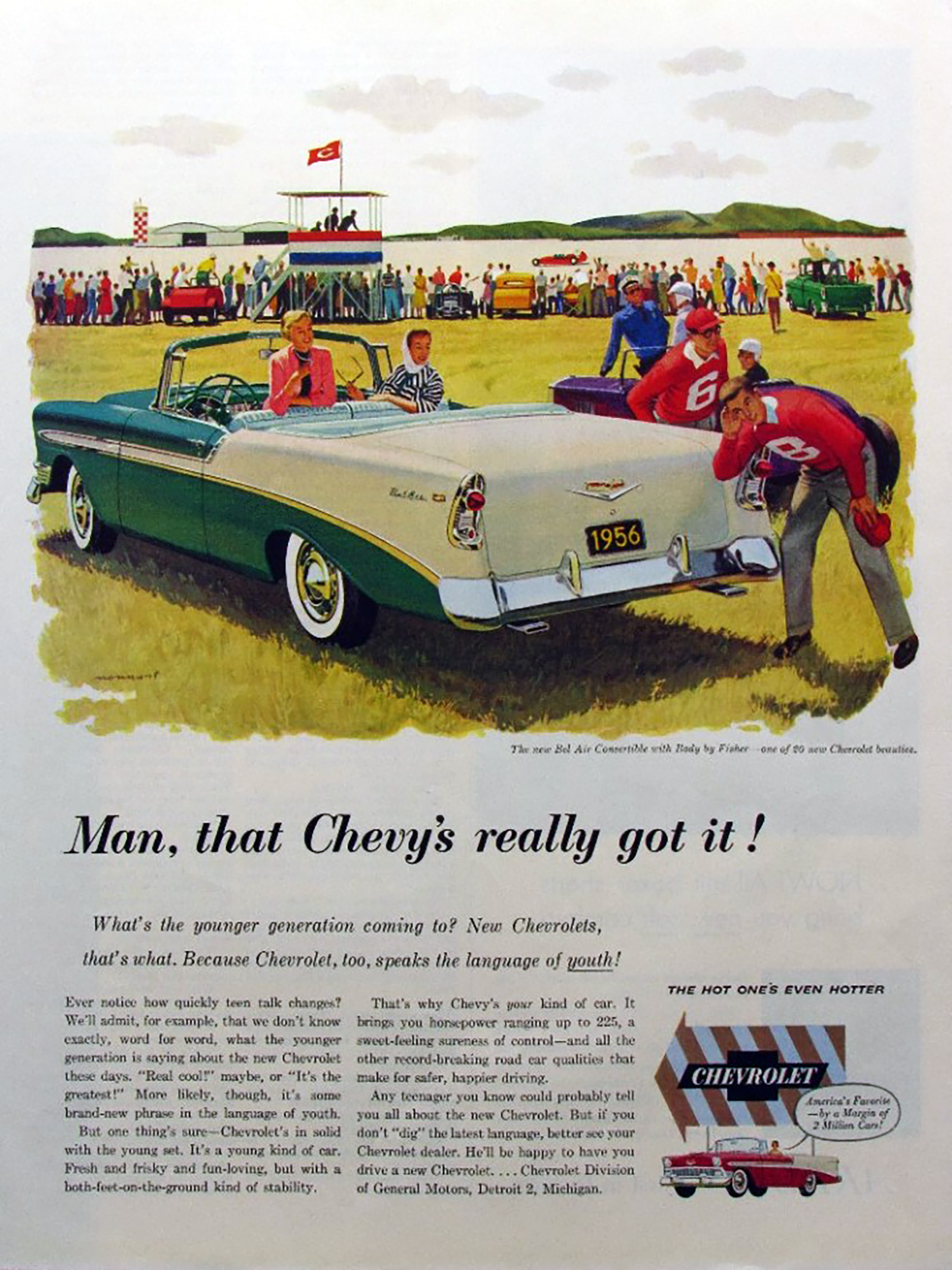 Action Madness! A Gallery of Classic Ads Featuring Cars in Motion
1960 Pontiac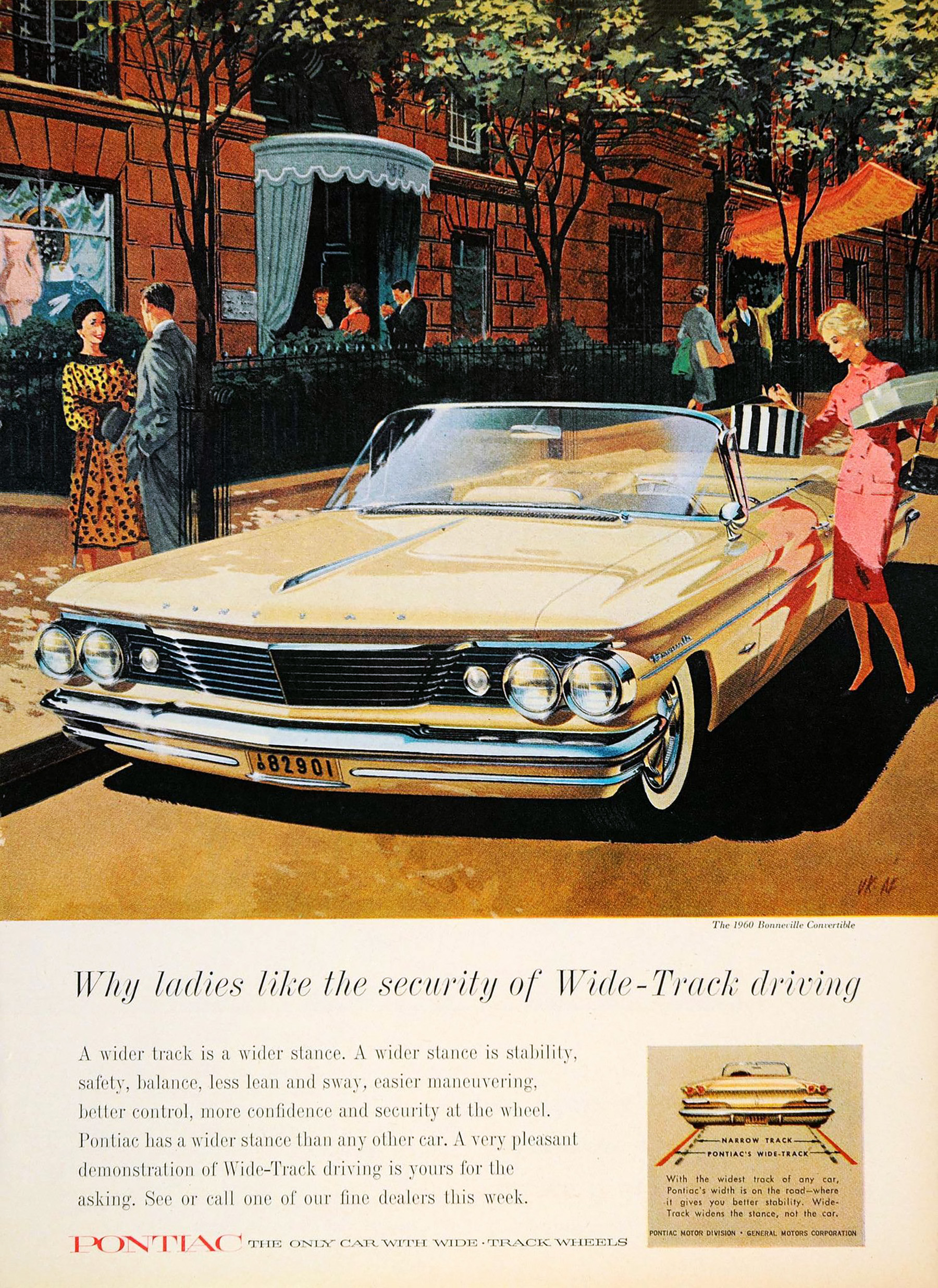 Designer Madness! Fashion in Classic Car Ads (Gallery)
1961 Rambler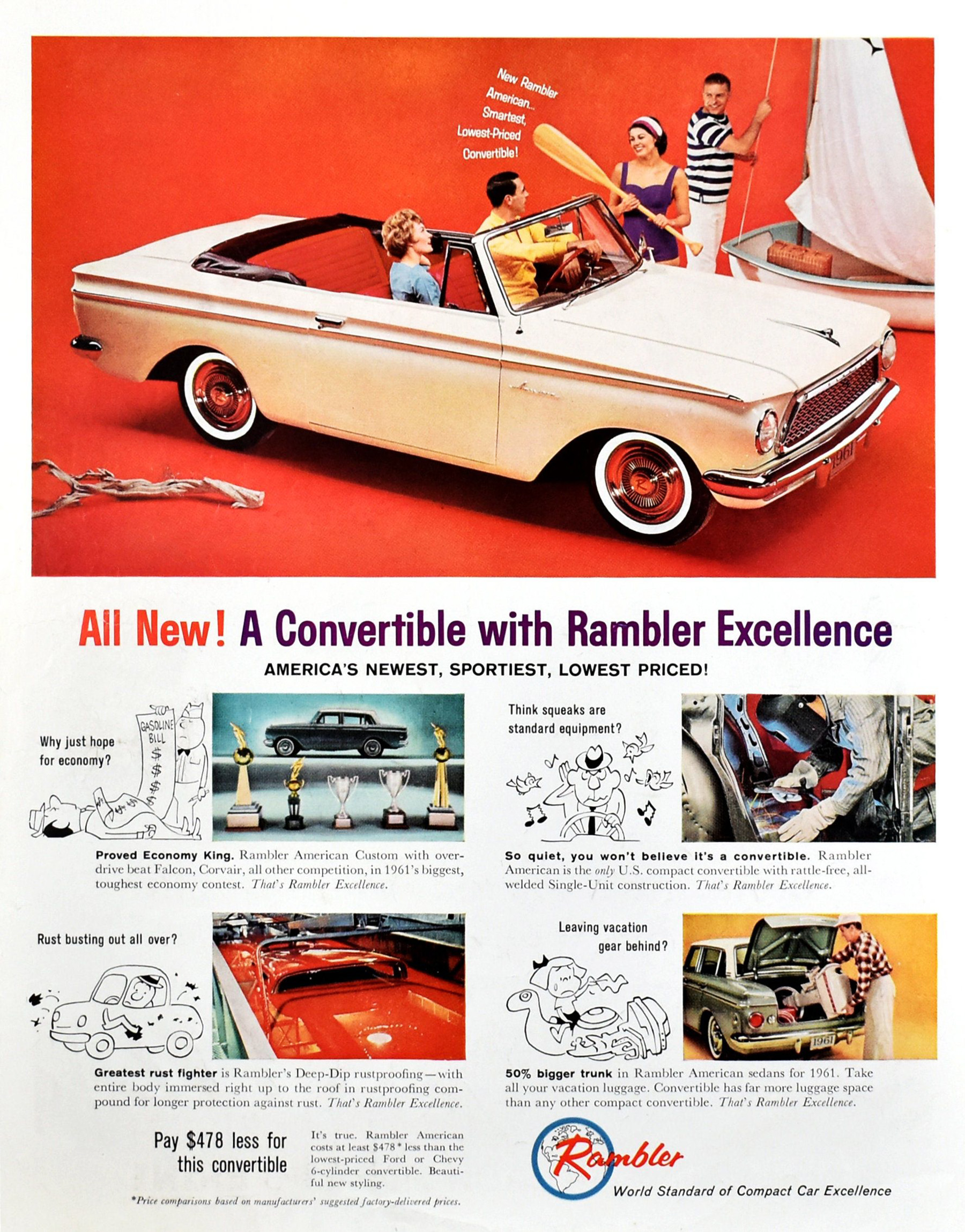 Aviation Madness! A Gallery of Classic Car Ads Featuring Airplanes
1962 Chevrolet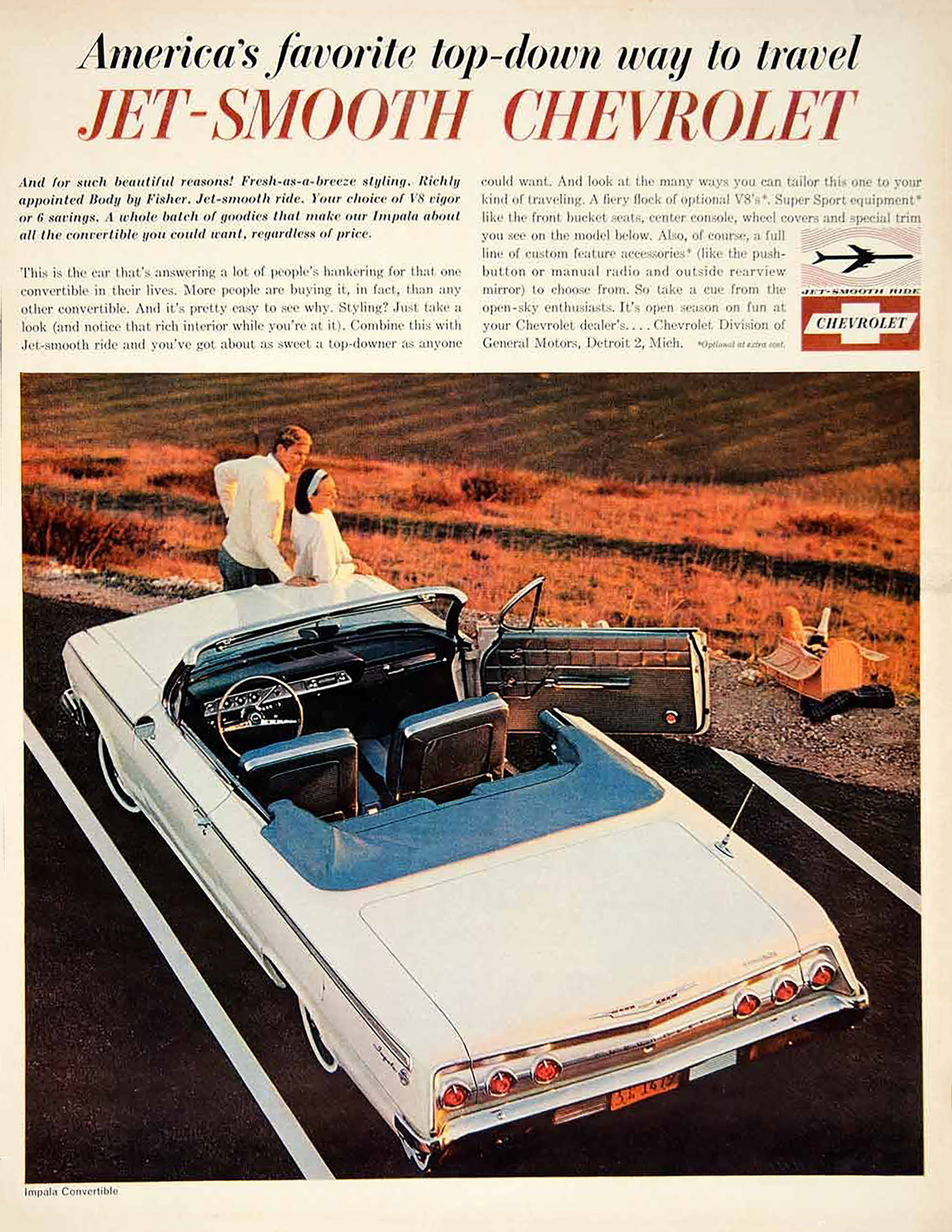 Utility Madness! A Gallery of Classic SUV Ads
1962 Studebaker Lark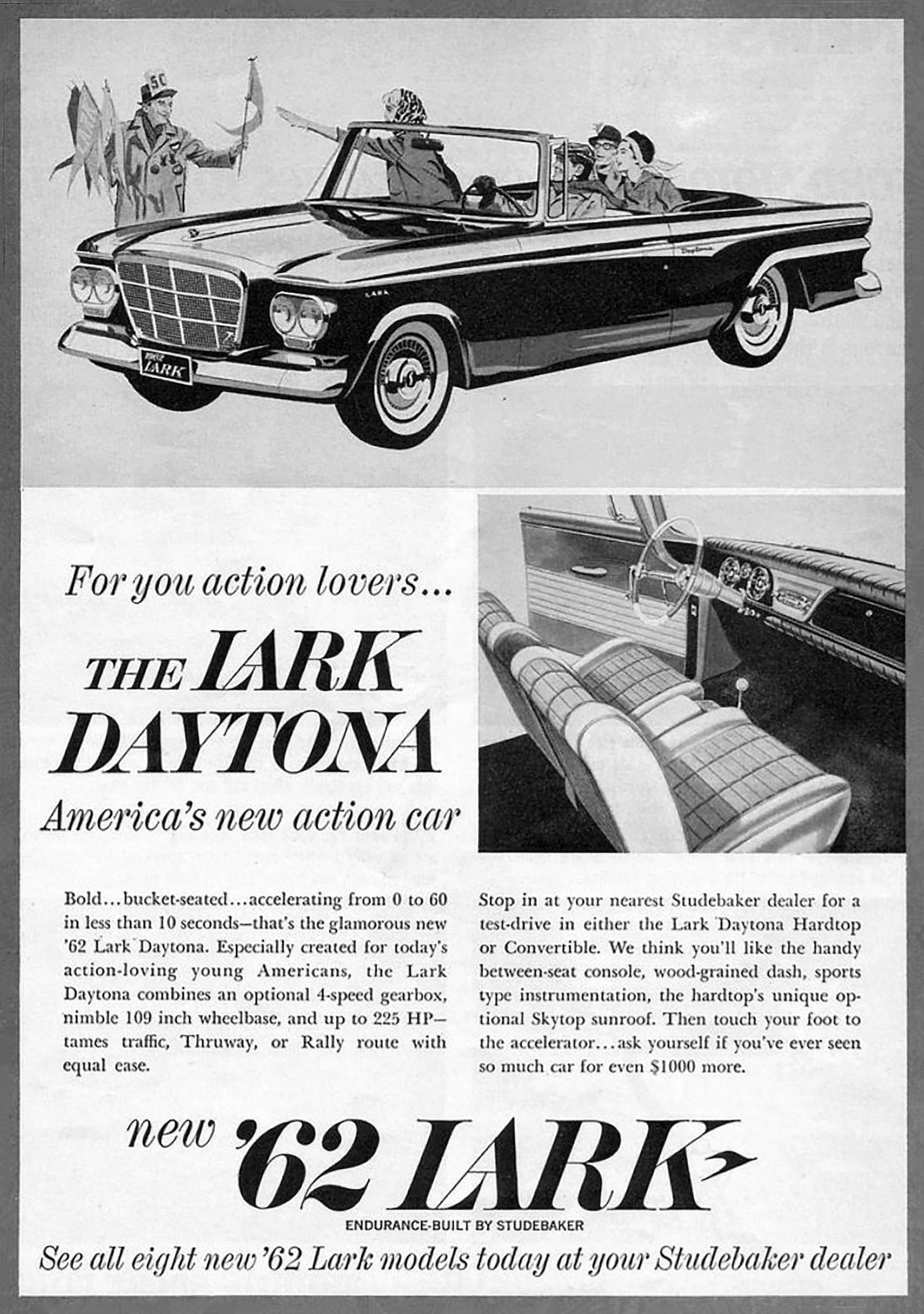 Market Crash Madness! A Gallery of Depression-Era Car Ads
1964 Dodge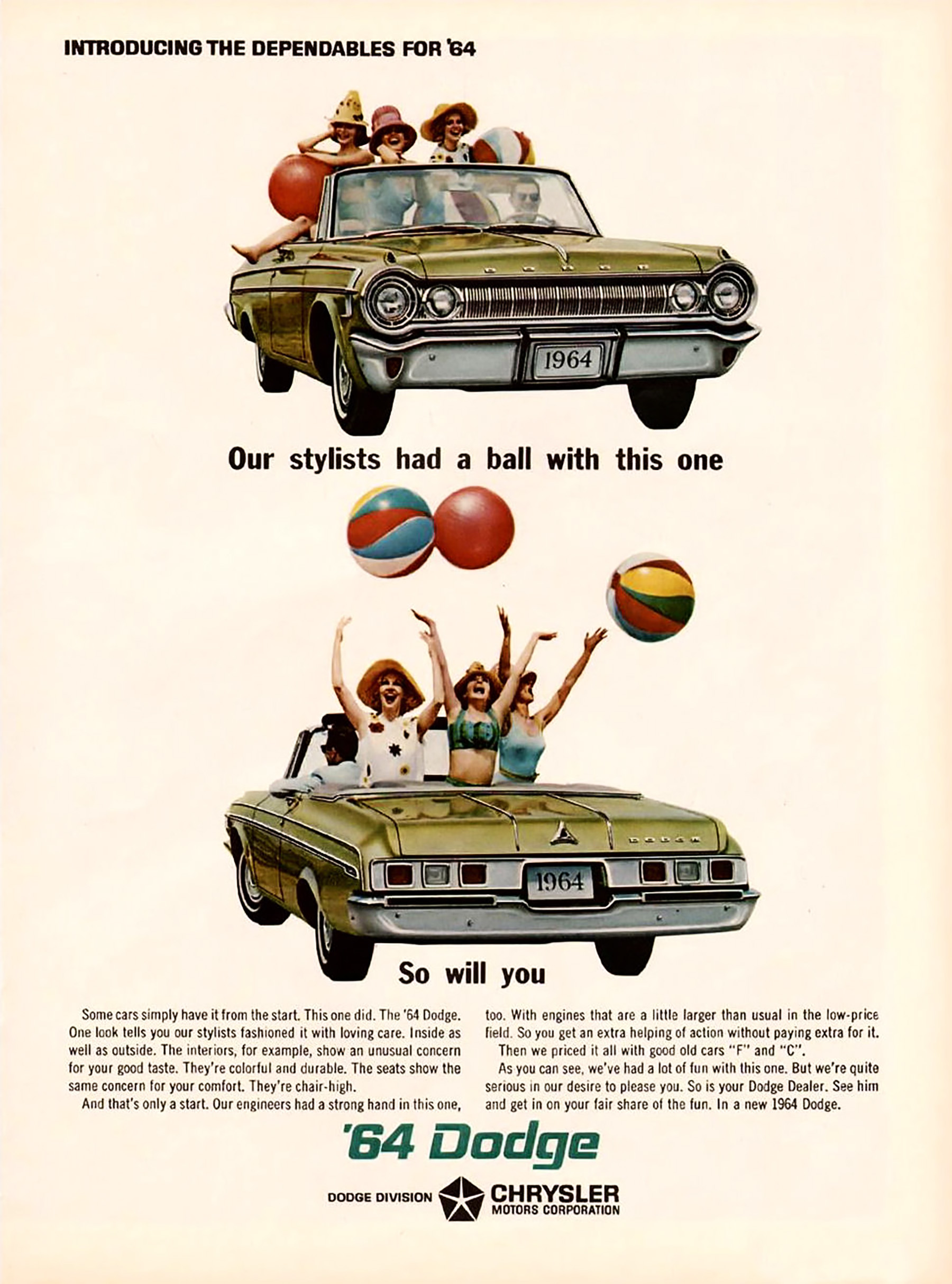 Travel Madness! A Gallery of Classic Rental Car Ads
1975 Cadillac Eldorado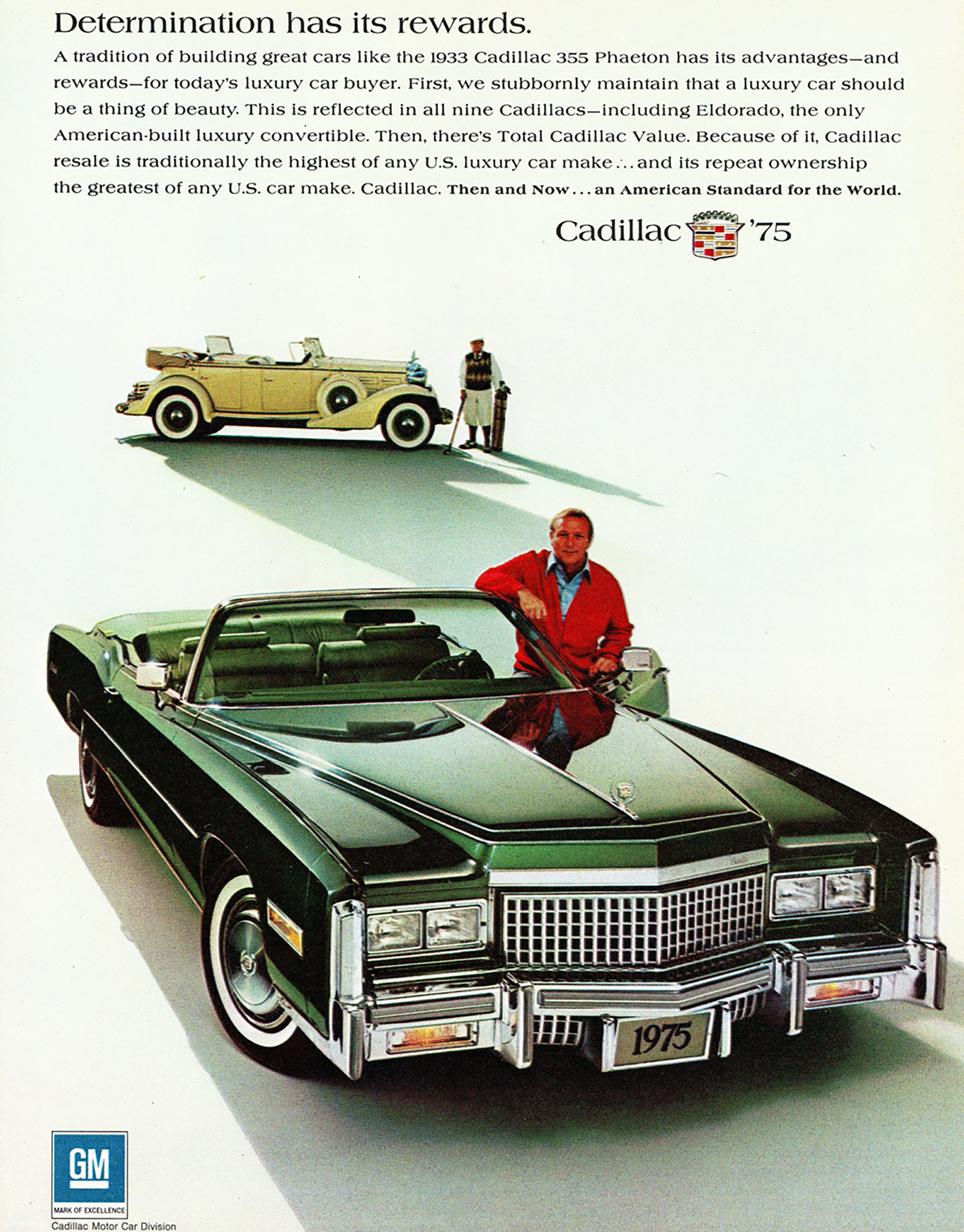 Memory Lapse Madness! A Gallery of Forgotten Car Ads
1977 Cadillac Seville San Remo Conversion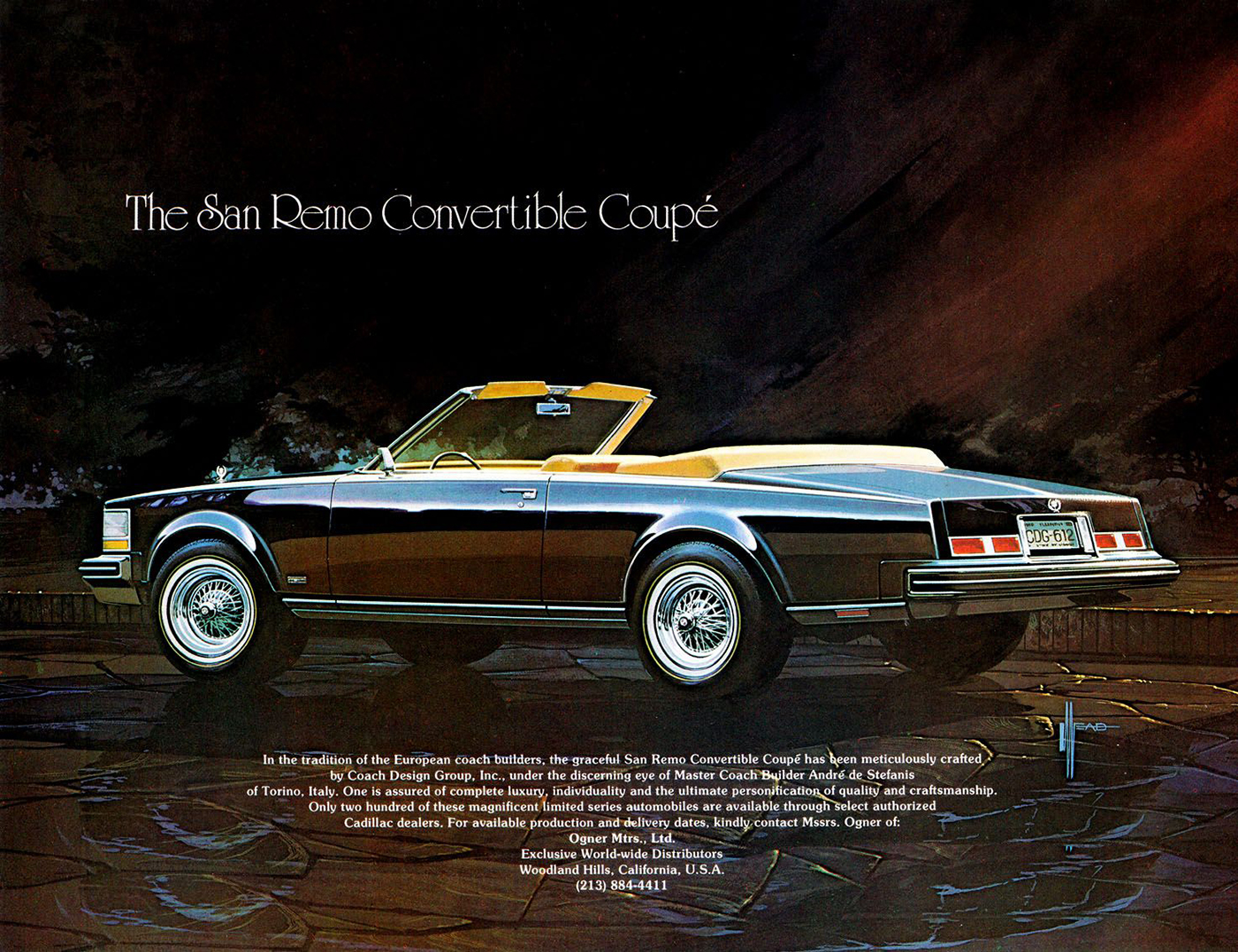 CVCC Madness! A Gallery Of Classic Honda Ads
1980 Oldsmobile Ninety Eight Hess & Eisenhardt Conversion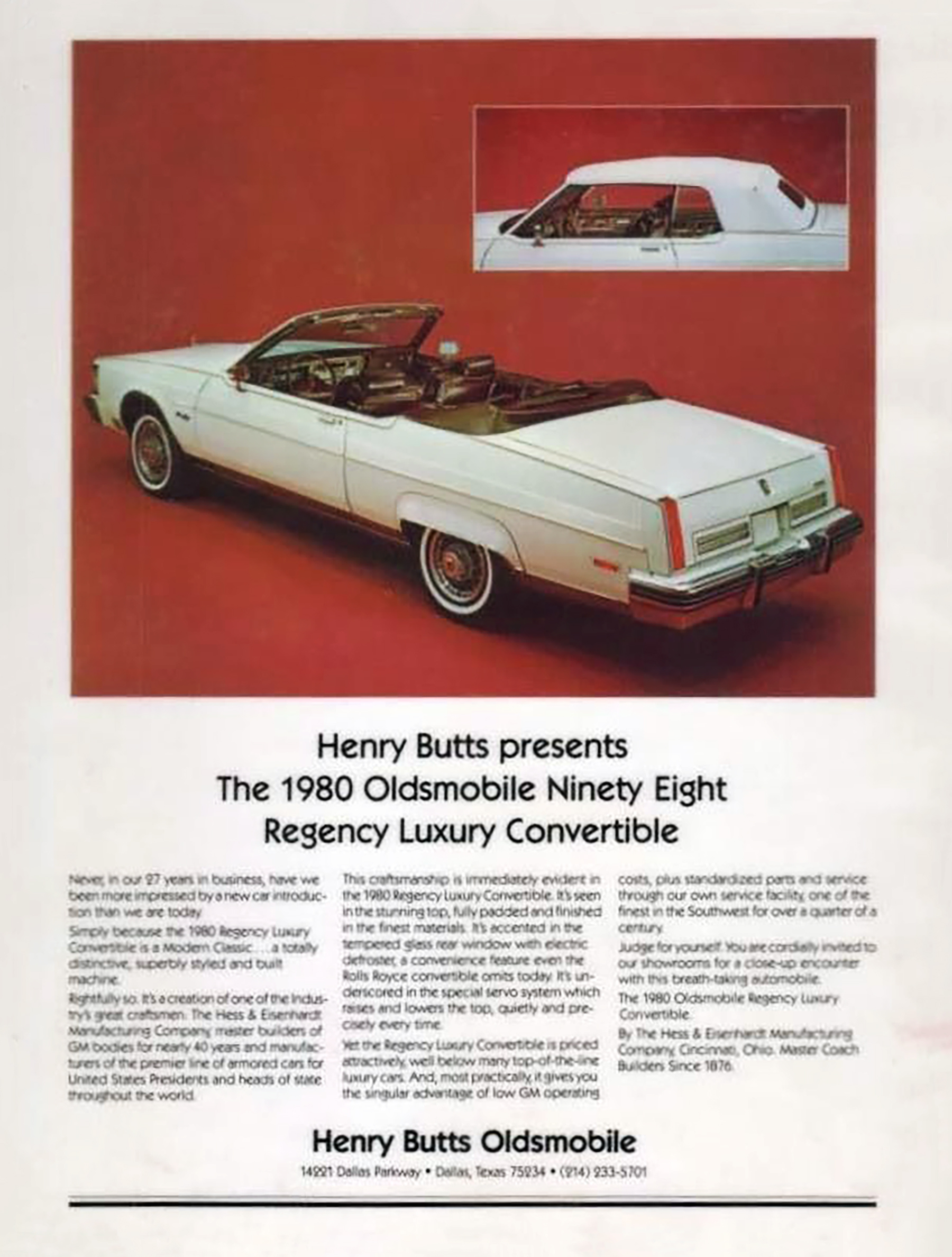 Luxury Madness! A Gallery Of Classic Lincoln Ads
1981 Volkswagen Rabbit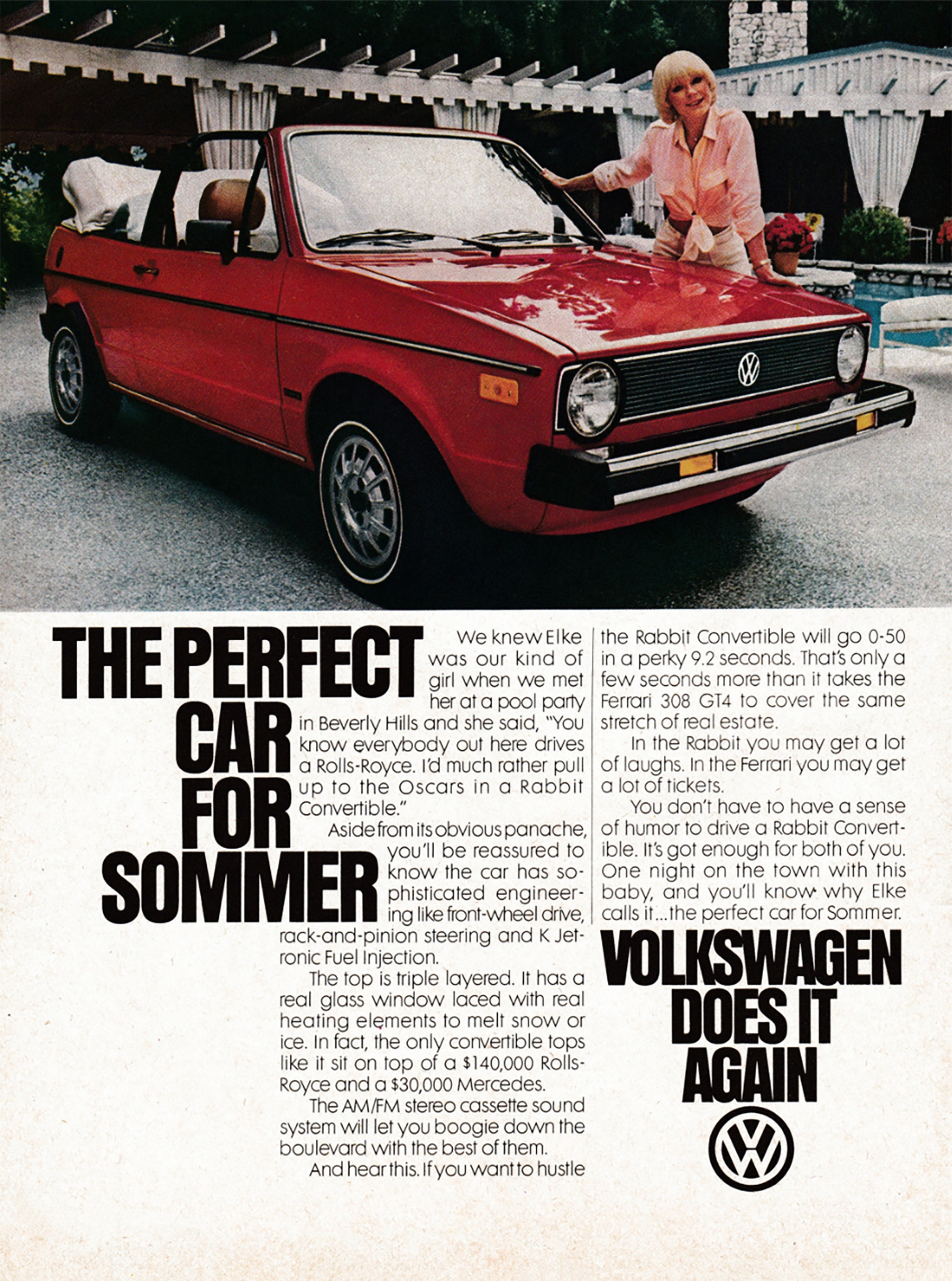 Dynaflow Madness! A Gallery Of Classic Buick Ads
1985 Dodge 600 ES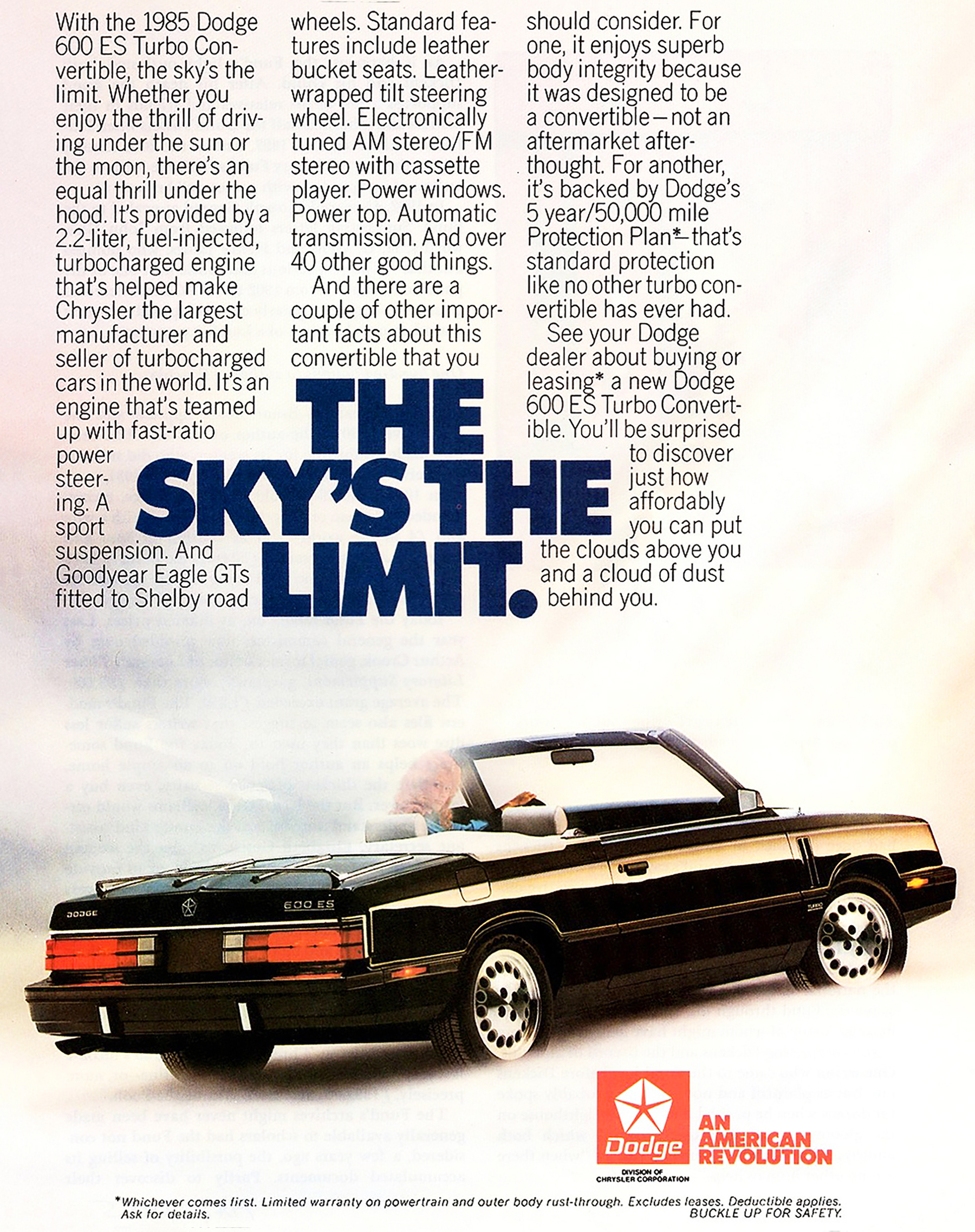 Performance Madness! 10 Classic Car Ads Featuring Horsepower Numbers
1989 Saab 900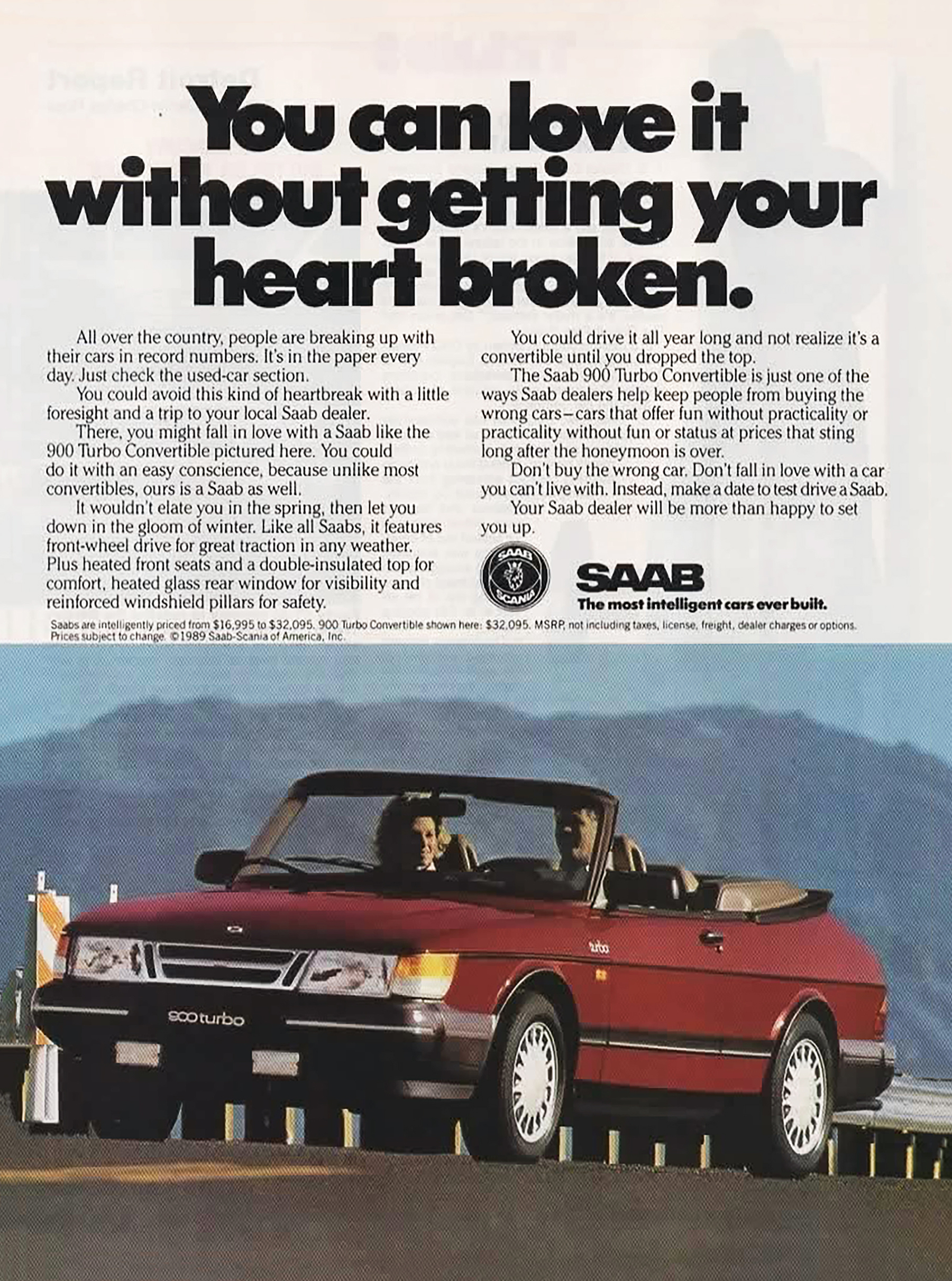 Hollywood Madness! 12 Classic Celebrity Car Commercials
1990 Ford Mustang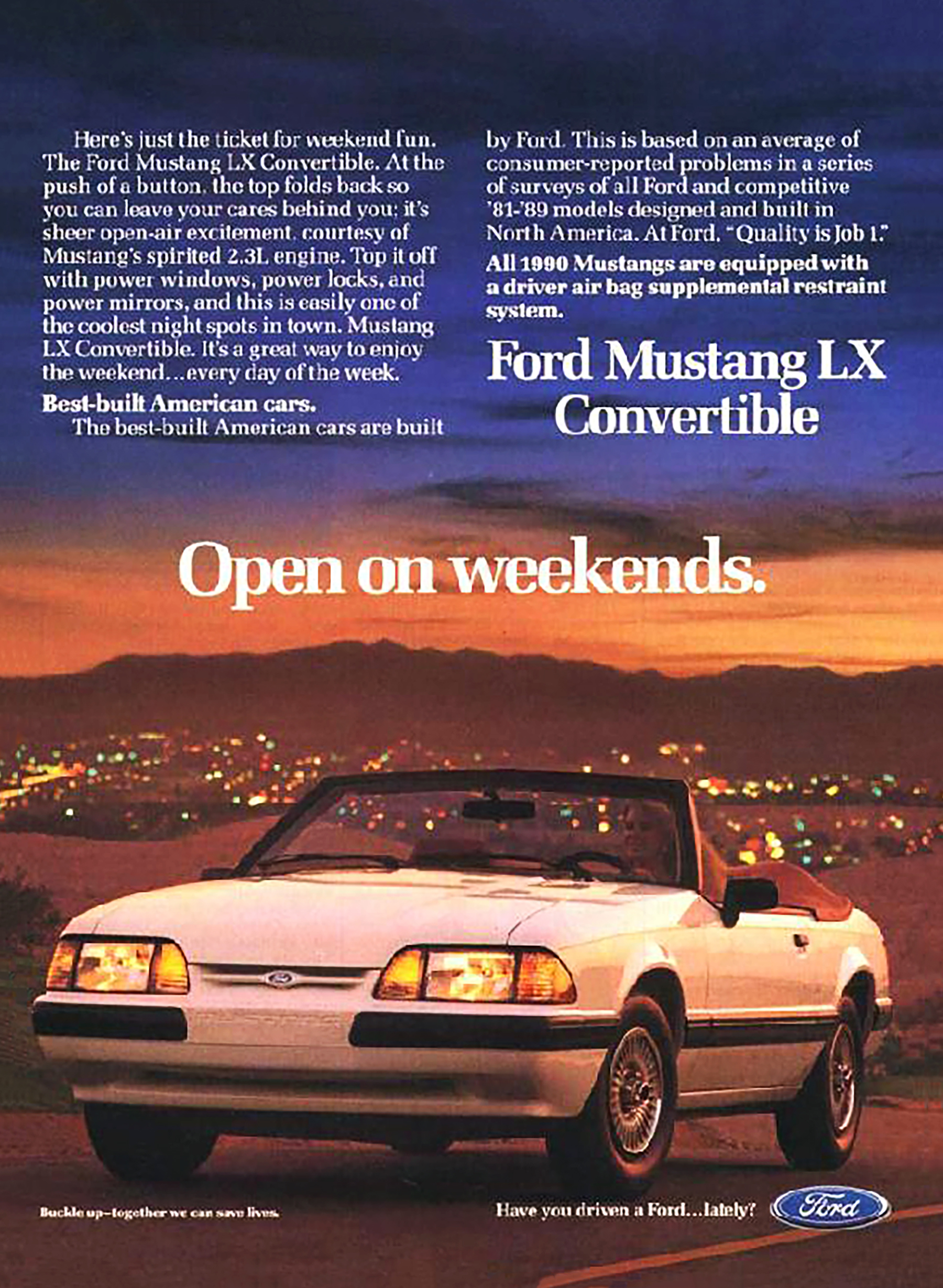 Model-Year Madness! 15 Sporty Car Ads from 1984
1990 Rolls-Royce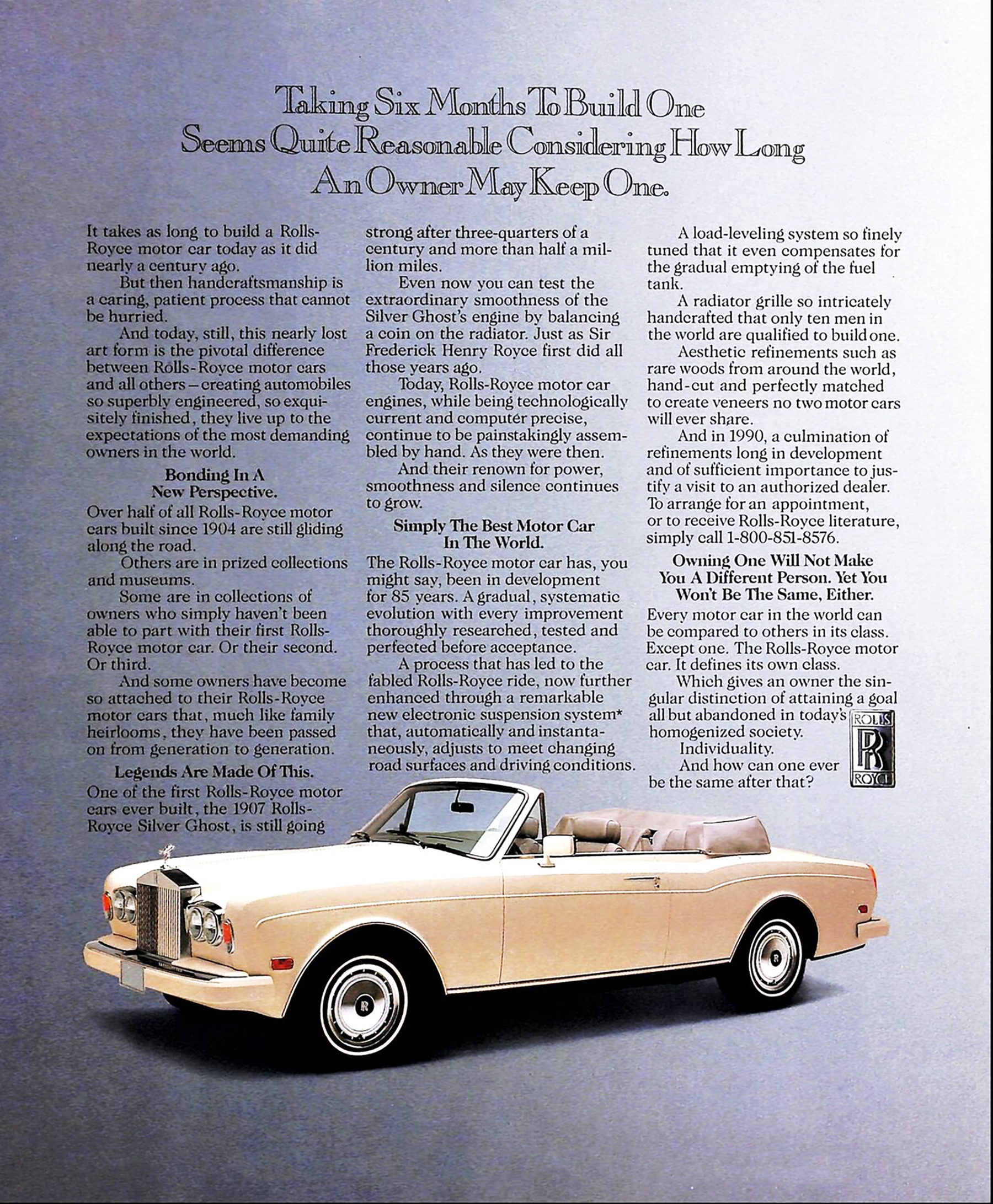 Worst Car Commercials: The 80s
Non-Car Bonus: 1981 Dodge D-50 Ragtime Mini Conversion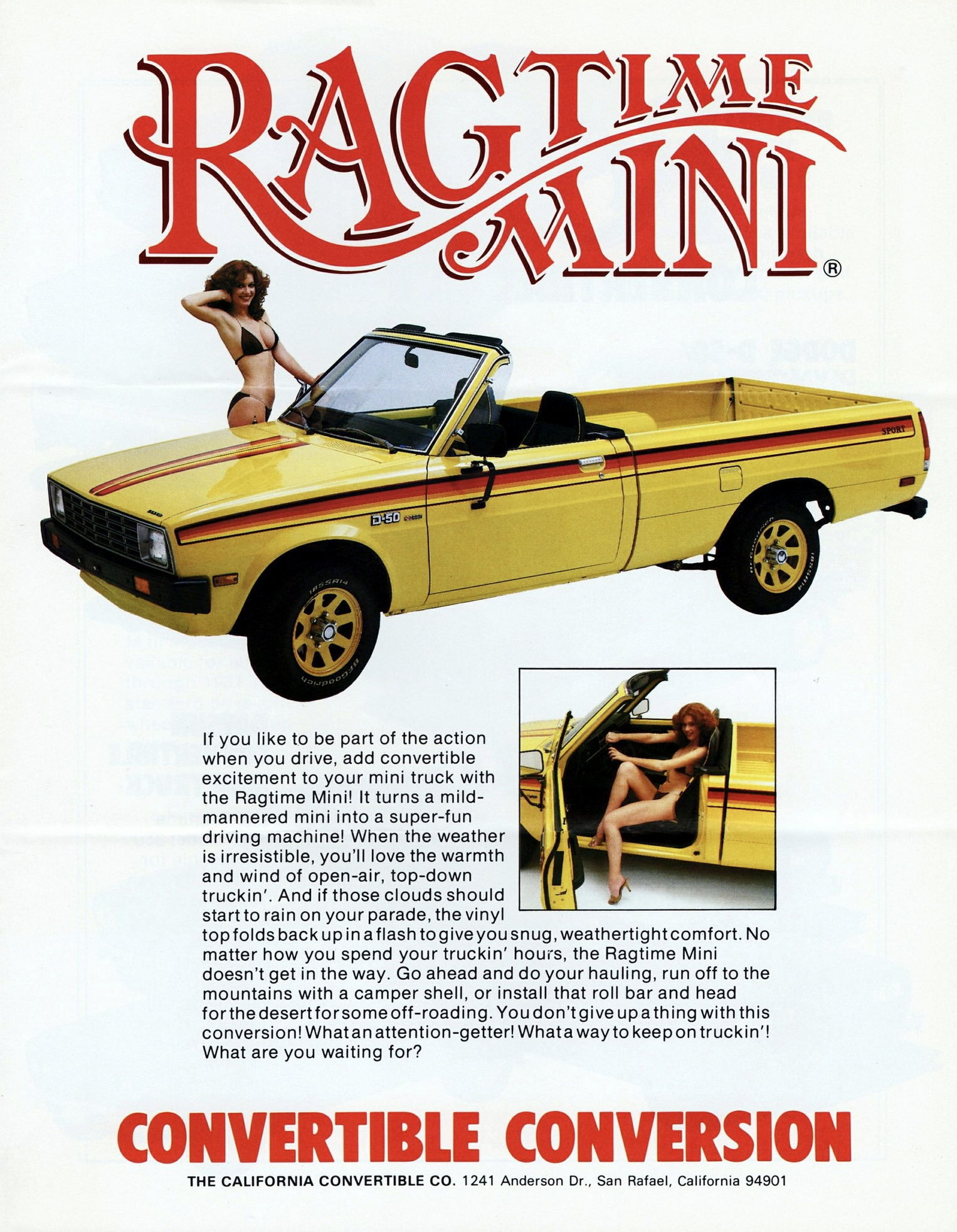 Check out the Consumer Guide Car Stuff Podcast
Classic Convertible Ads
Classic Convertible Ads Gallery
Classic Convertible Ads