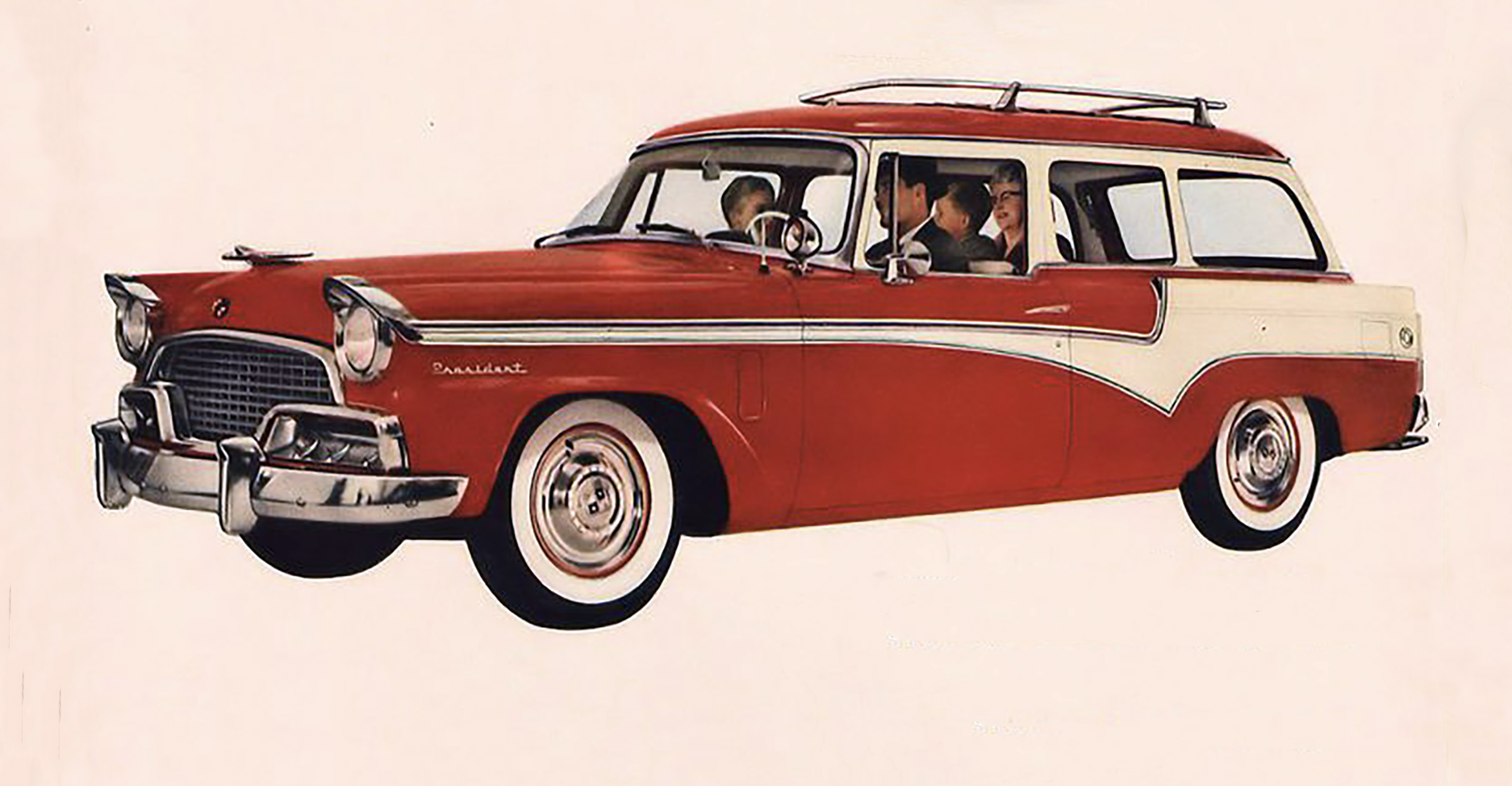 We have shared classic wagon advertisements before, but the bounty of great ads out there has compelled us to revisit the subject.
Collected here are 20 more awesome classic station wagon ads, and one entertaining television commercial. As you peruse the ads below, we ask you to do us a favor: Tell us if you think that Buick ad depicts a stunning sunset, or a raging forest fire. The ad's copy makes no reference to the potential danger.
Also, if you've ever owned a station wagon, please tell us about it. The place to leave comments is at the bottom of the page.
Classic Wagon Ads
1935 Hercules/Chevrolet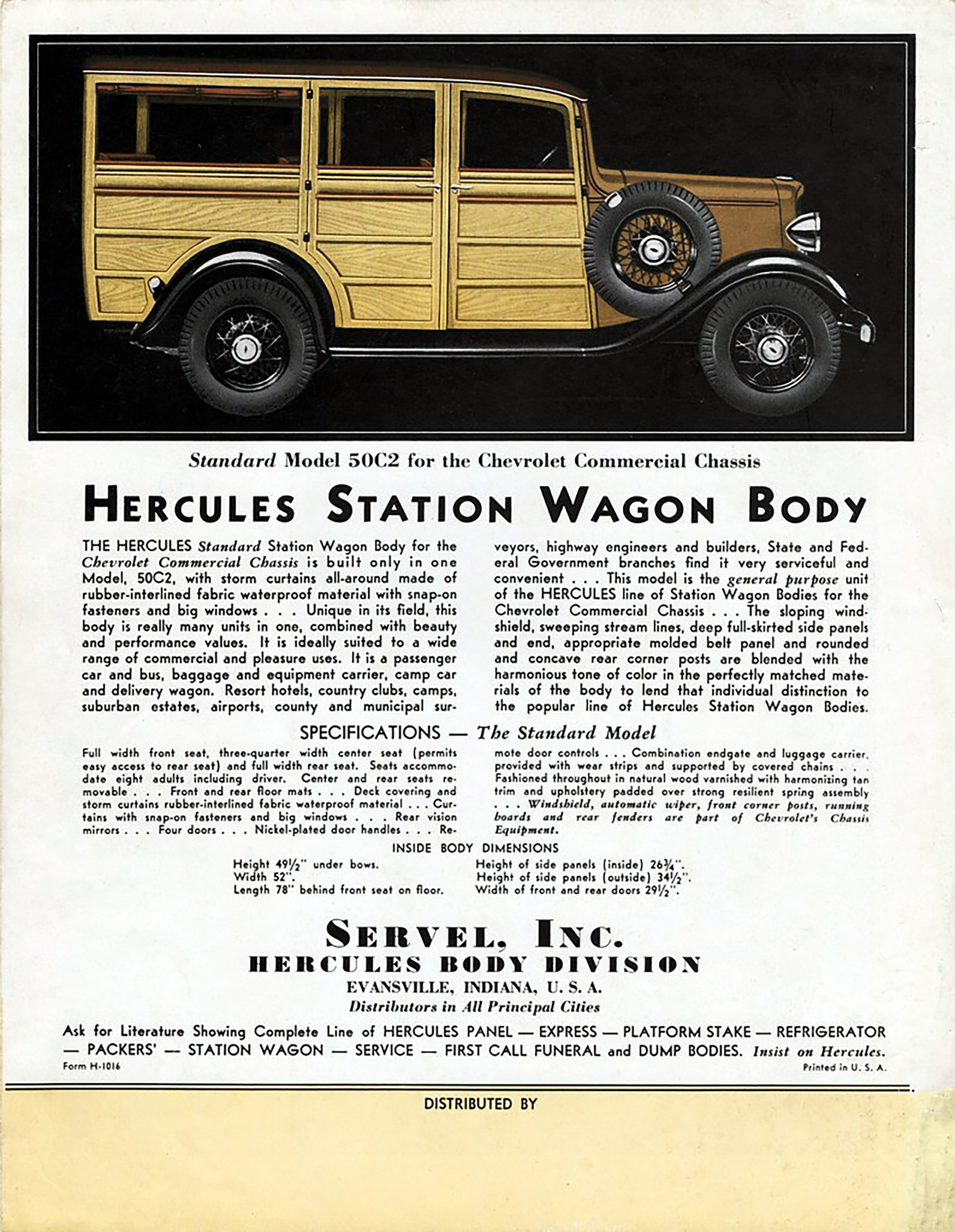 Velour Madness! An Ad Gallery Featuring Classic Auto Interiors
1940 Pontiac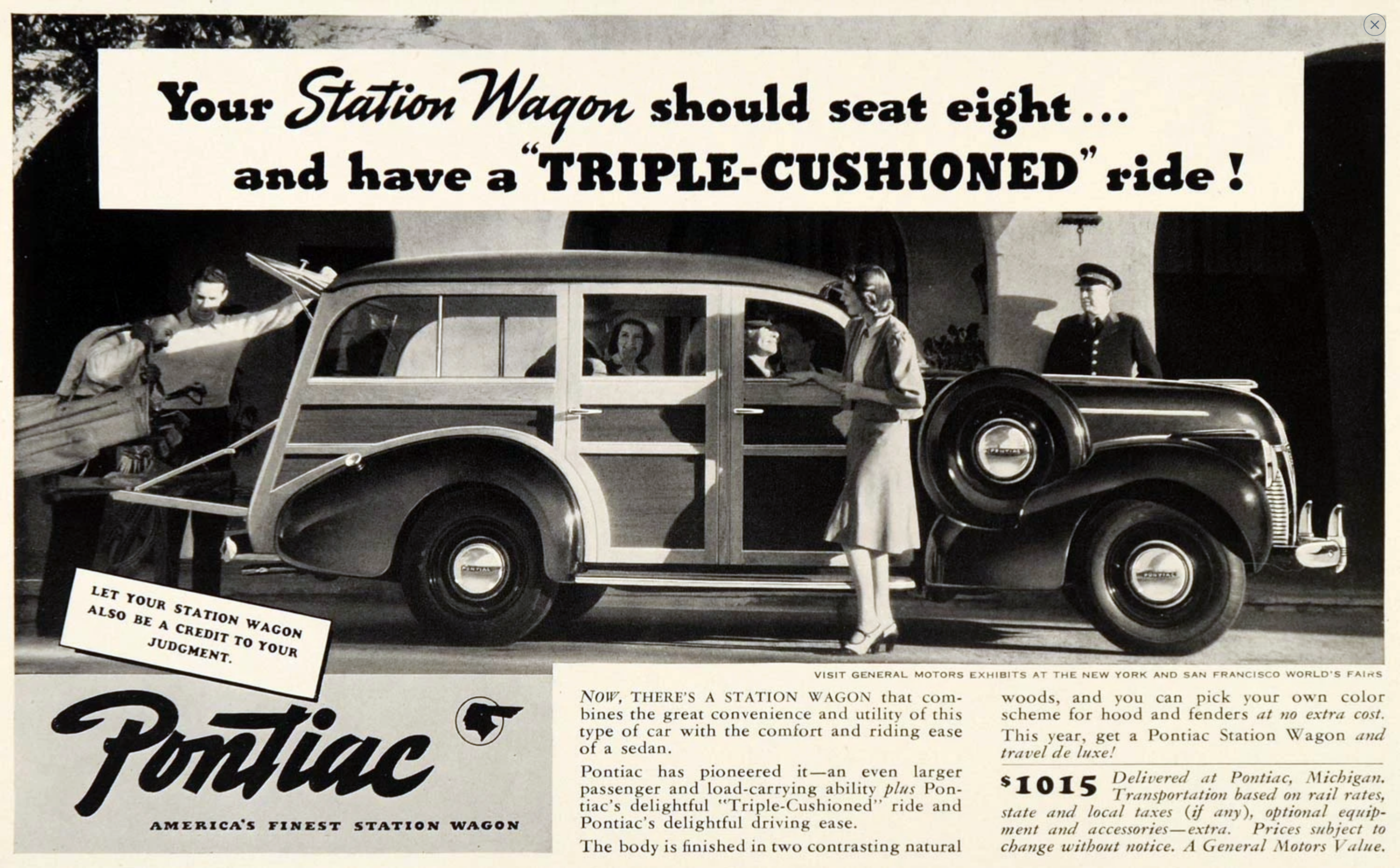 Poncho Madness! 10 Classic Pontiac Ads
1946 Jeep Station Wagon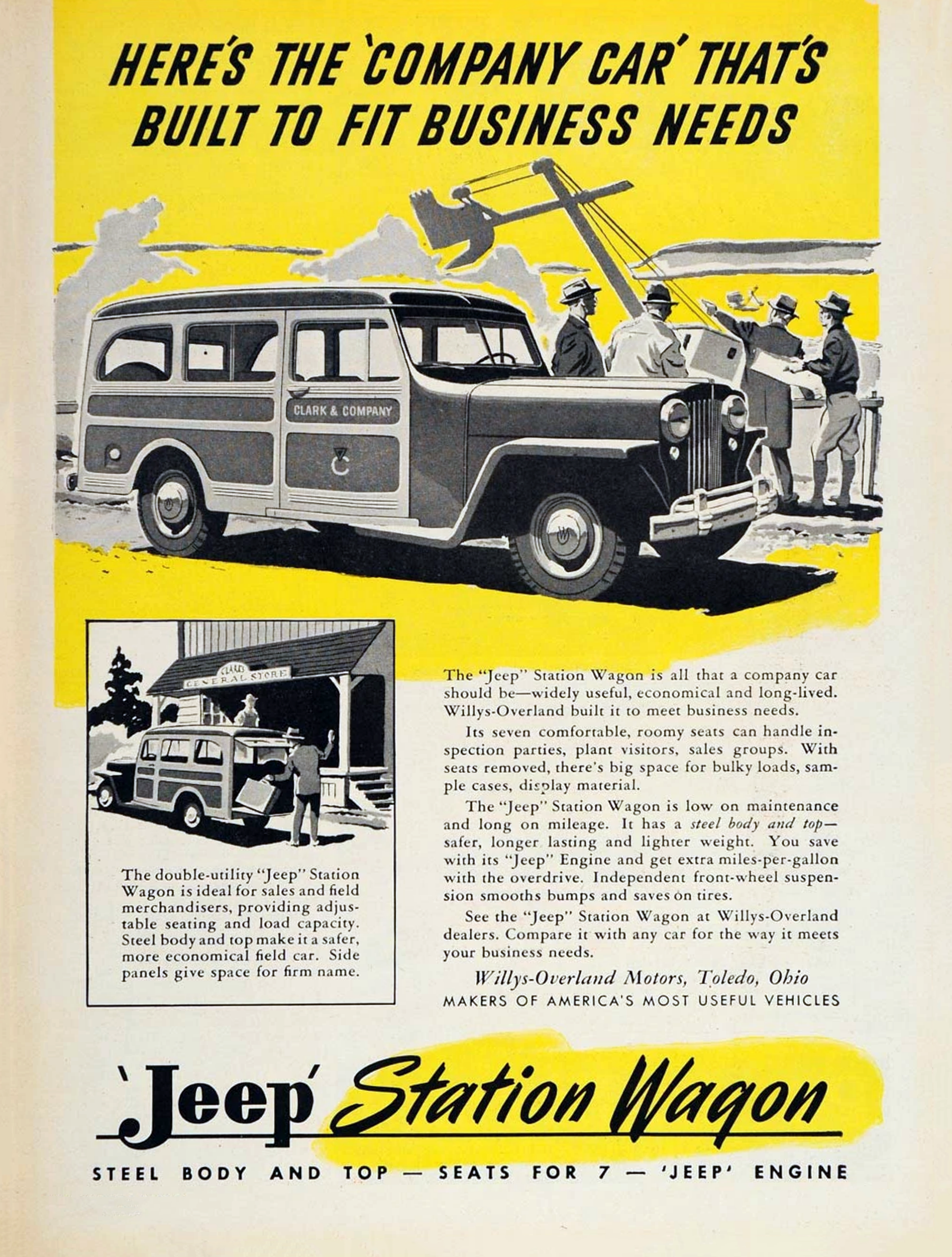 1954 Pontiac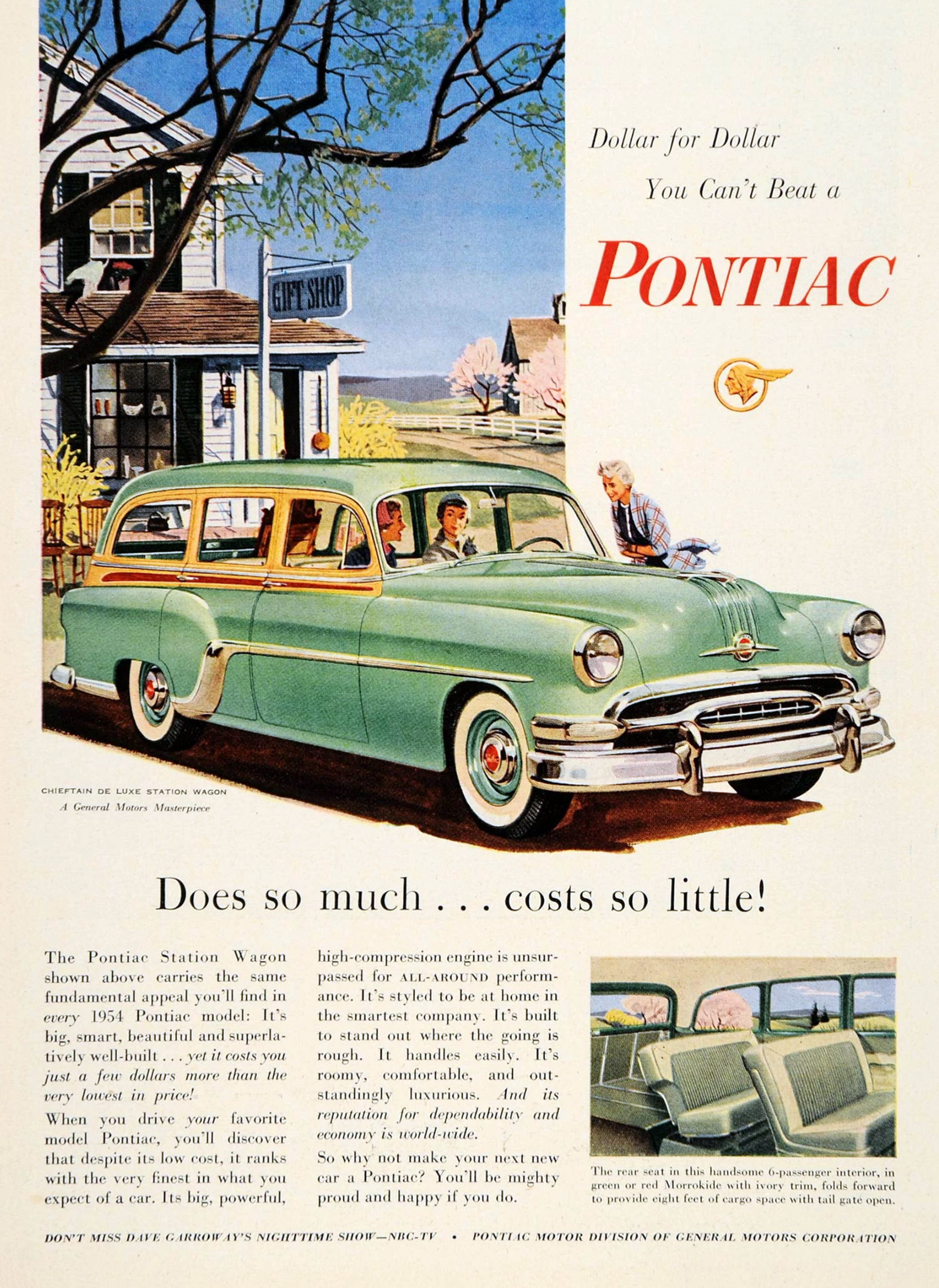 1956 Dodge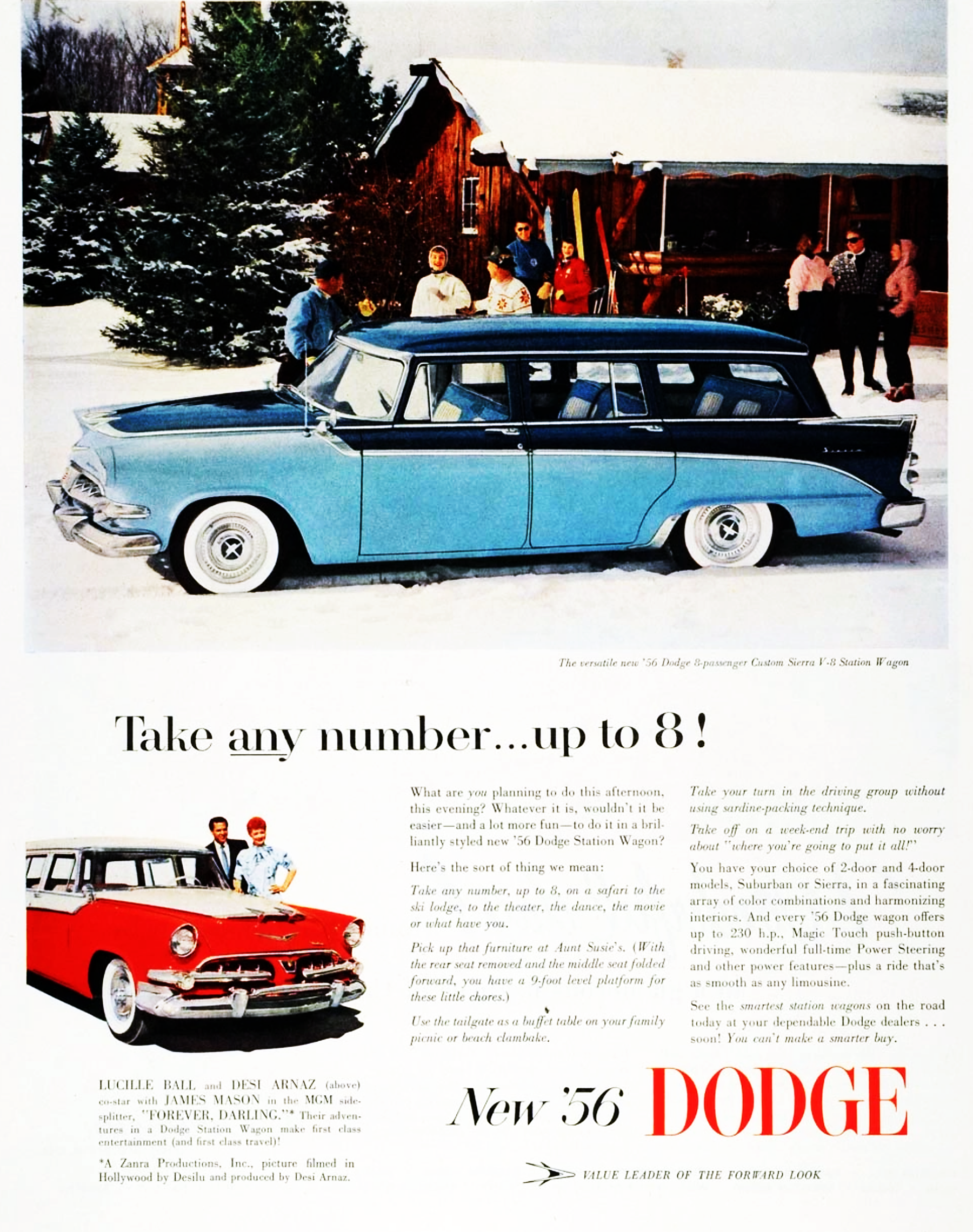 Goofy Grins: 5 Ugly Late-Model Grilles
1956 Studebaker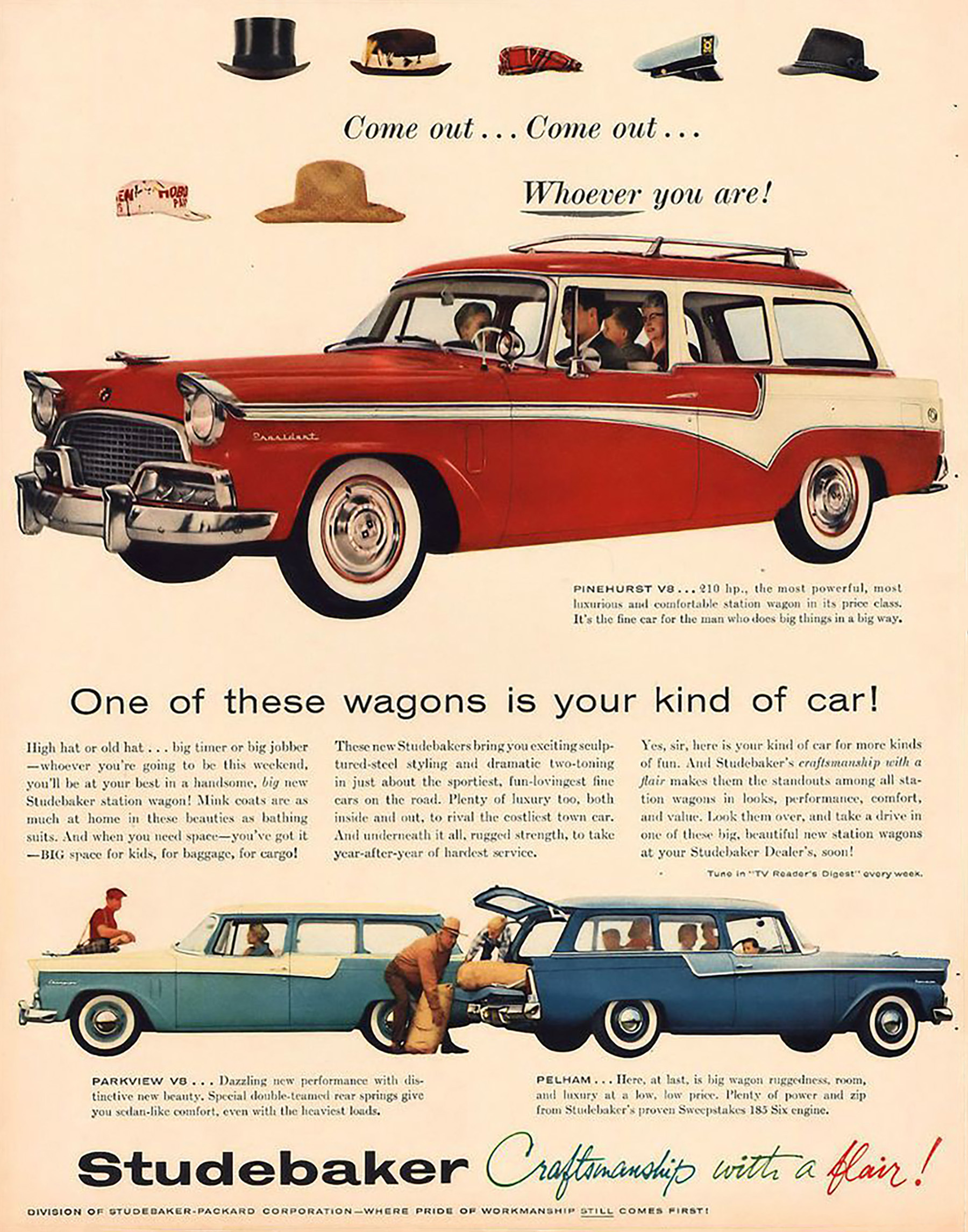 South Bend Madness! 10 Classic Studebaker Ads
1958 Dodge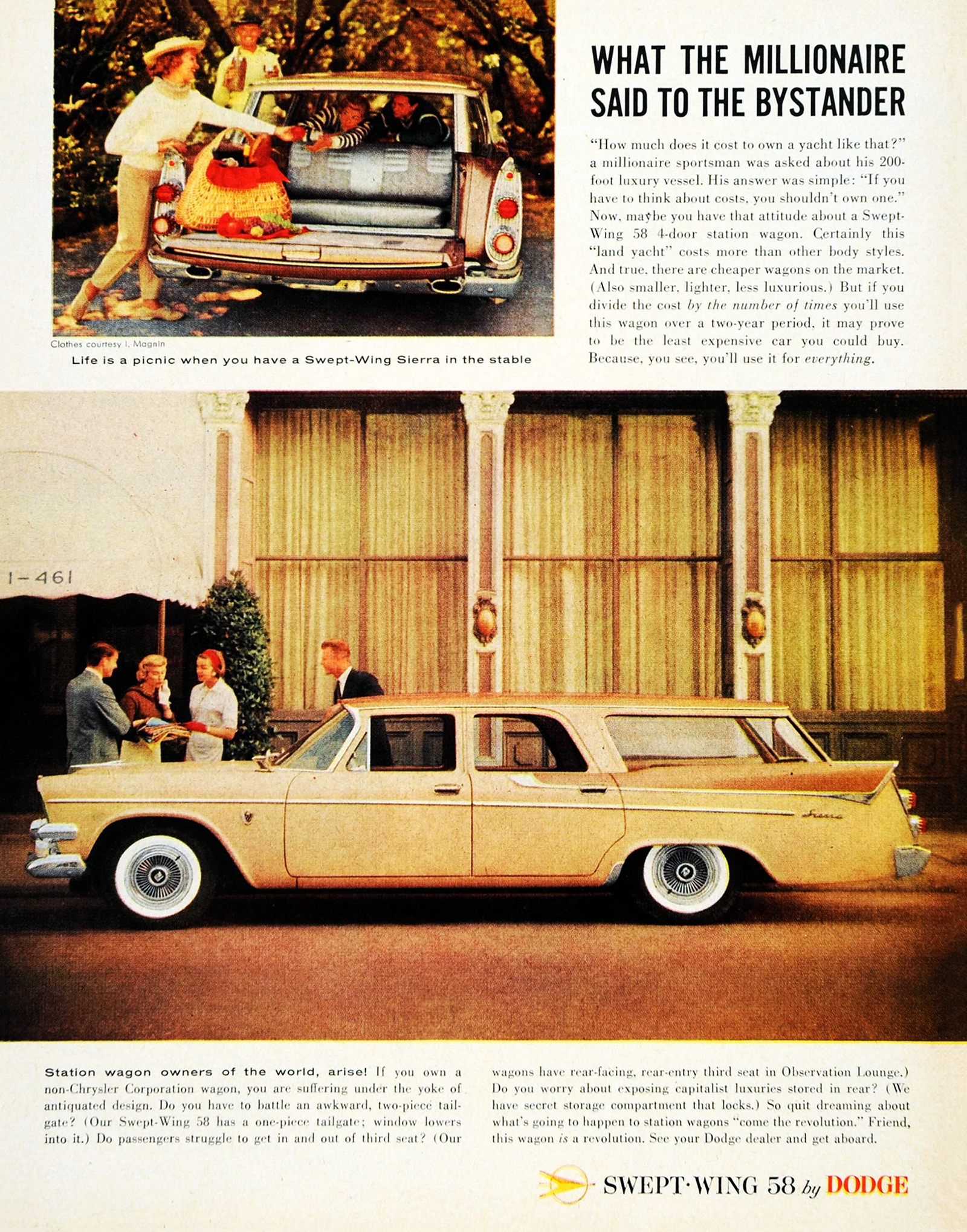 Photo Feature: 1954 Studebaker Commander DeLuxe Conestoga
1958 Plymouth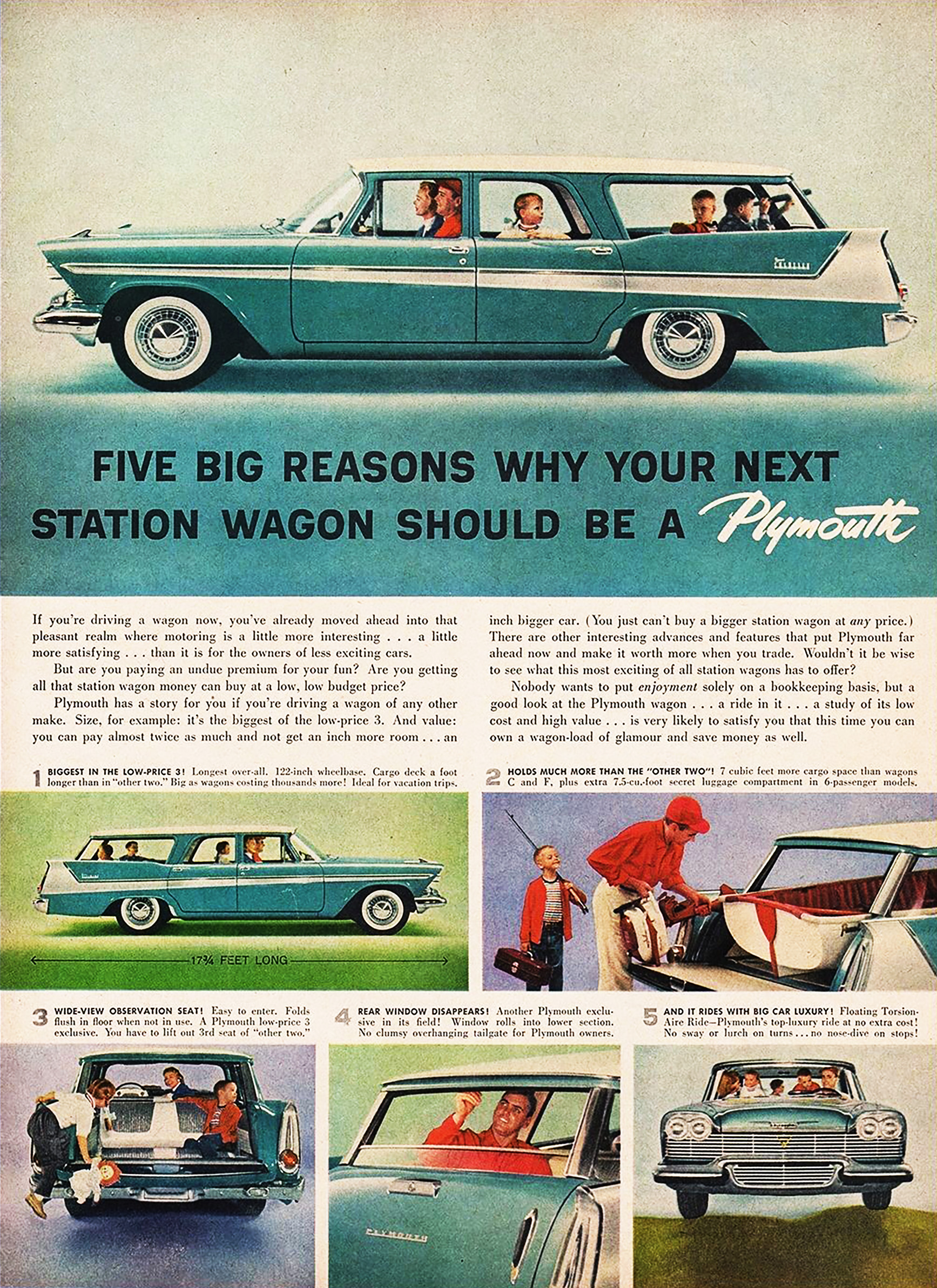 Action Madness! A Gallery of Classic Ads Featuring Cars in Motion
1961 American Motors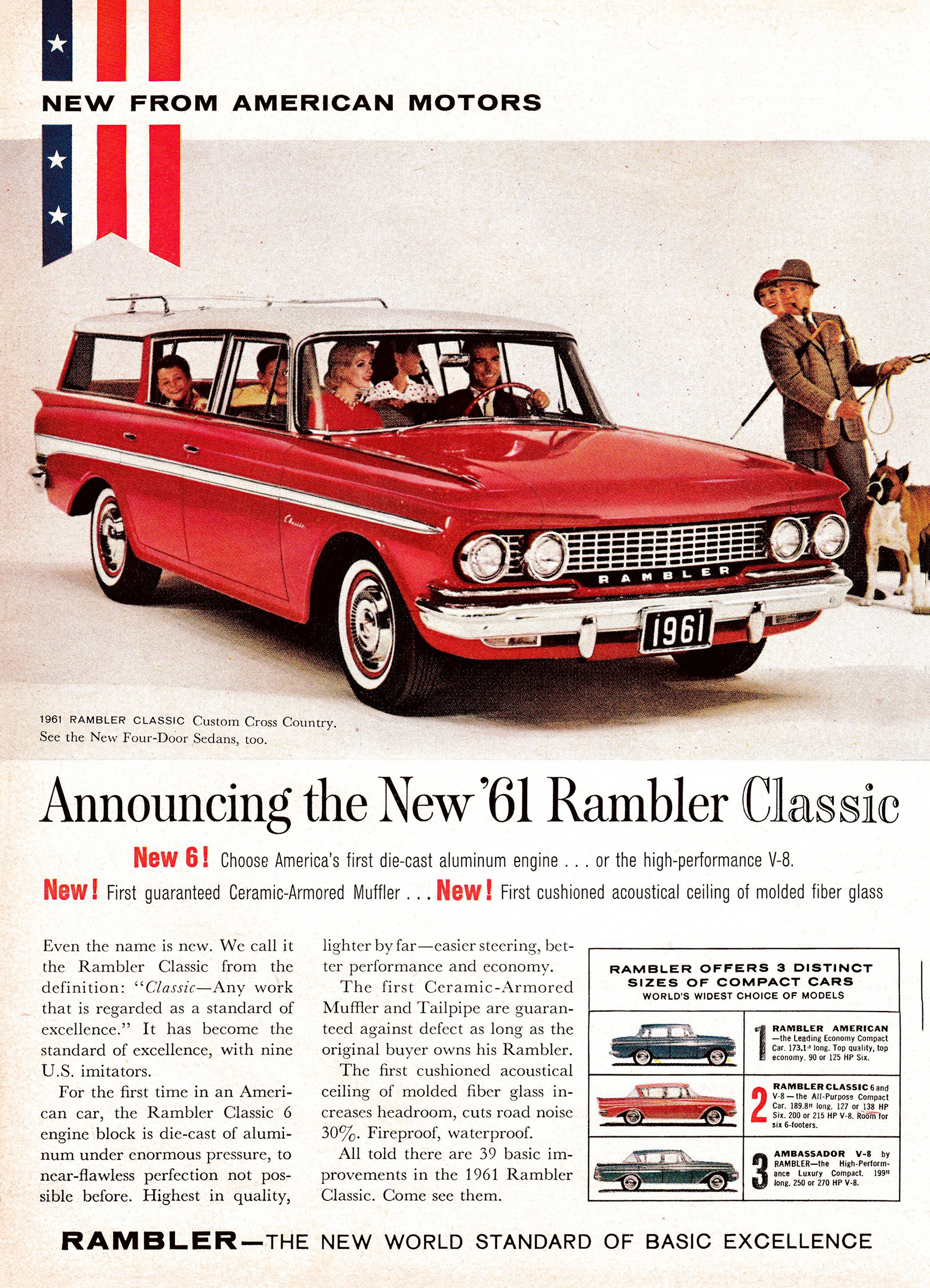 What Was Radial Tuned Suspension?
1961 Ford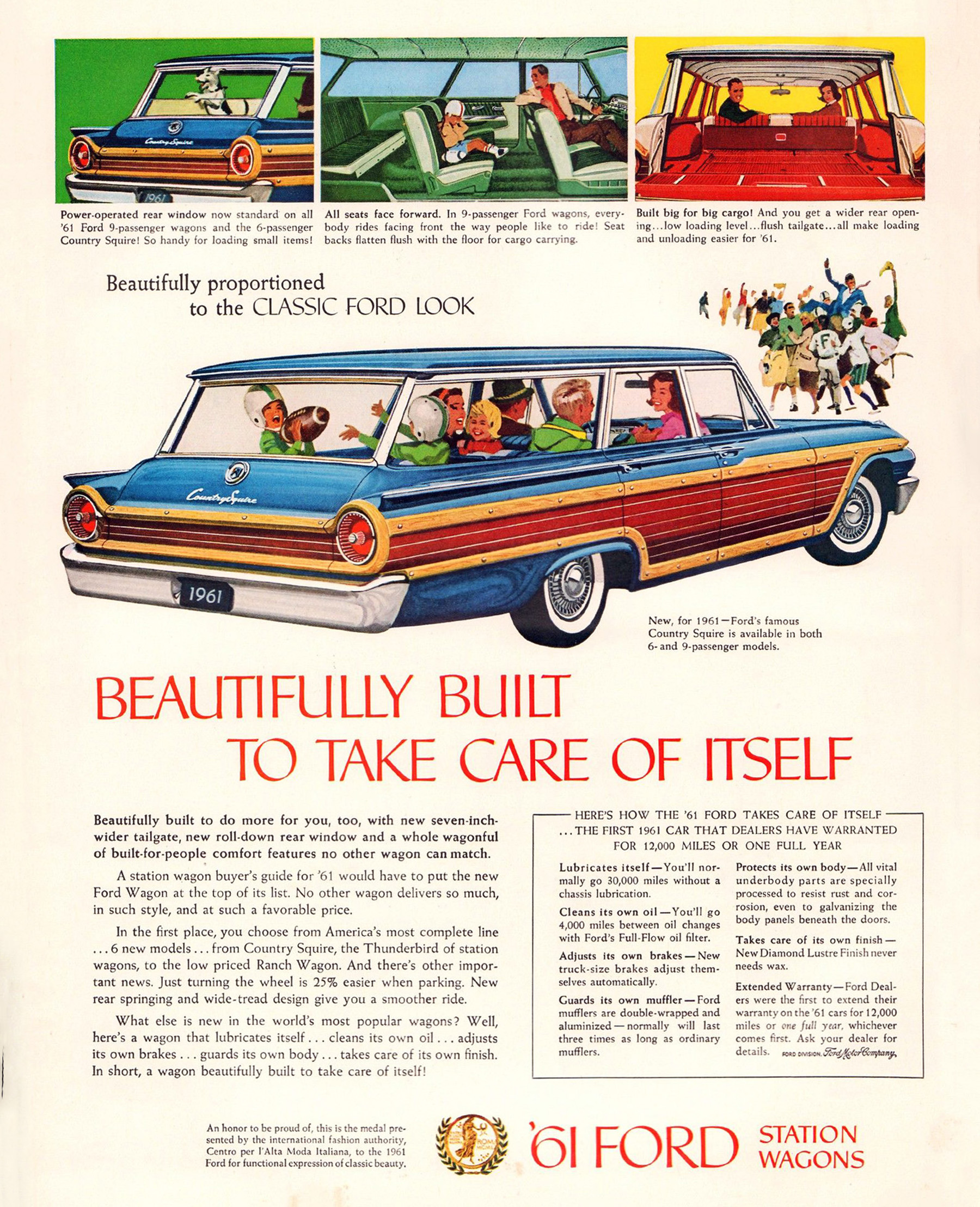 1963 Ford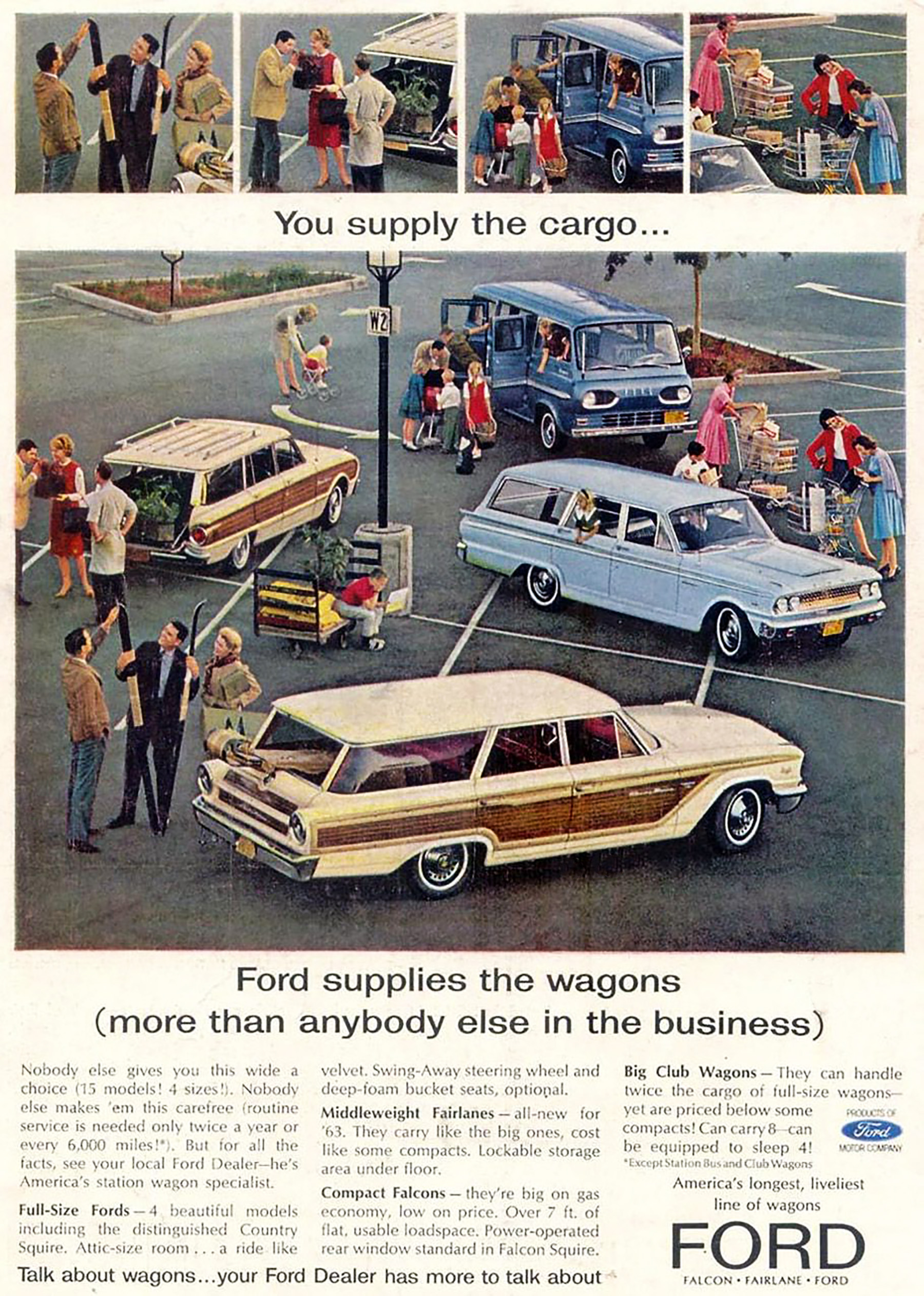 What Was The Packard Twelve Concept?
1965 Chevrolet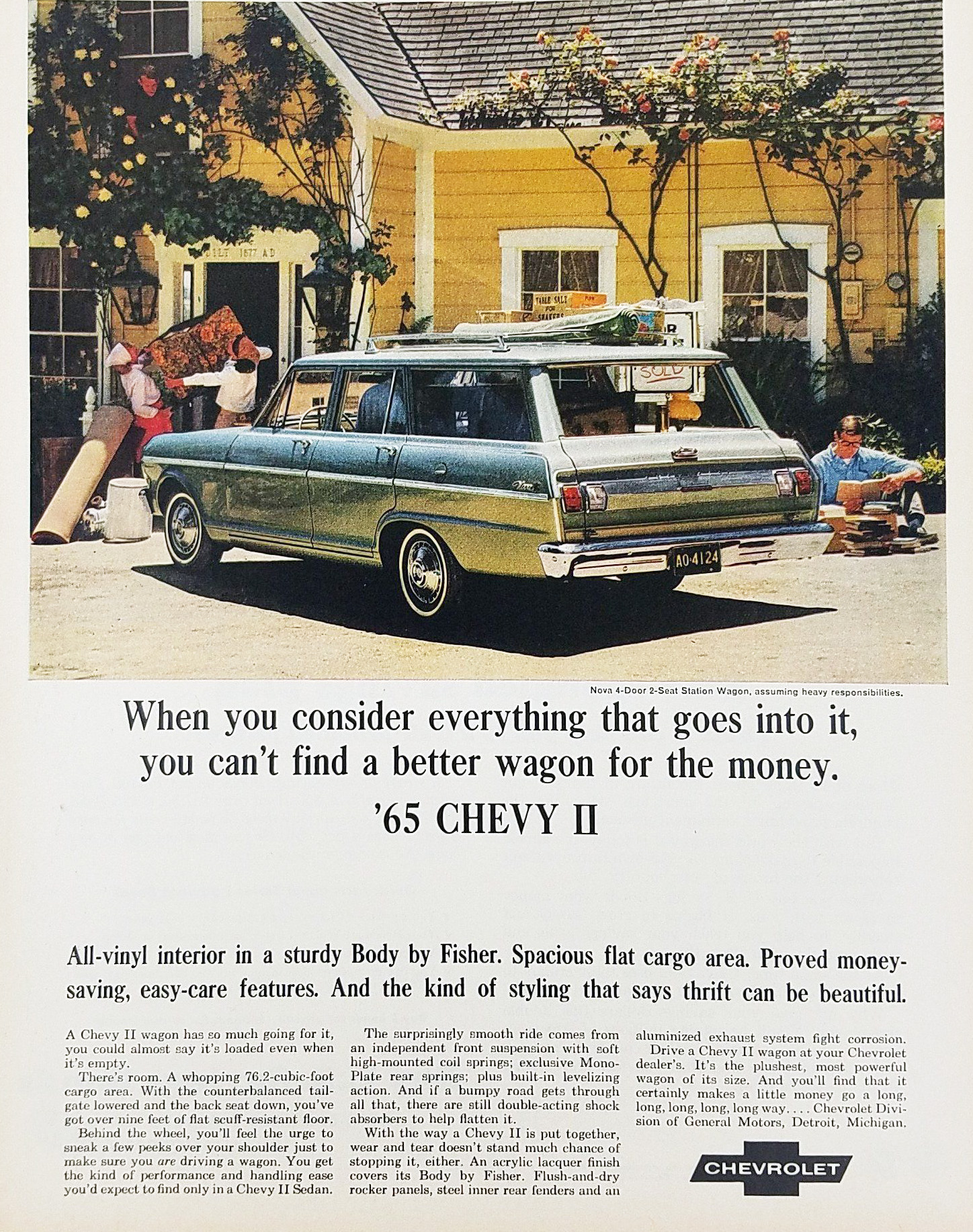 5 More Wagons You've Completely Forgotten
1966 Datsun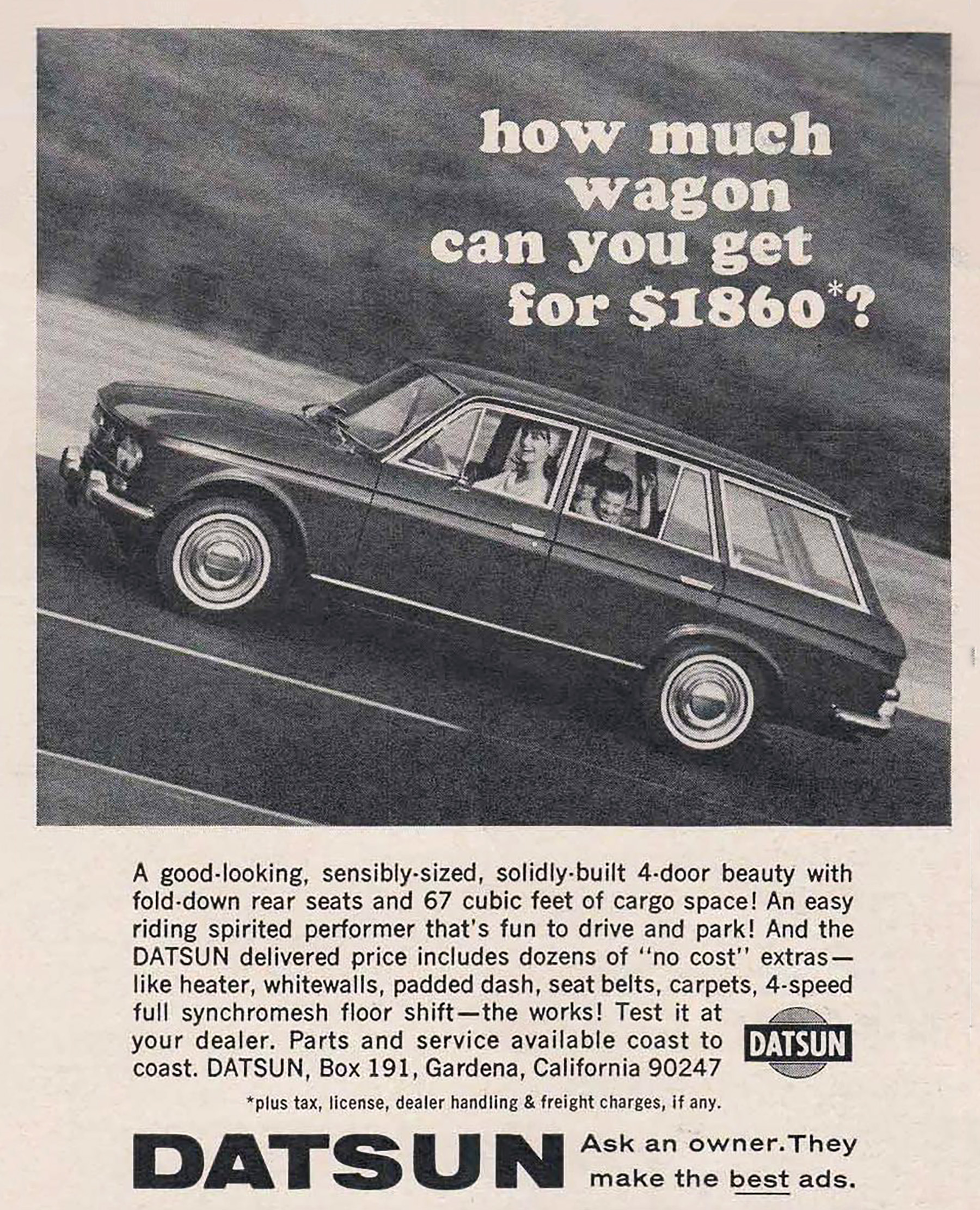 1966 Oldsmobile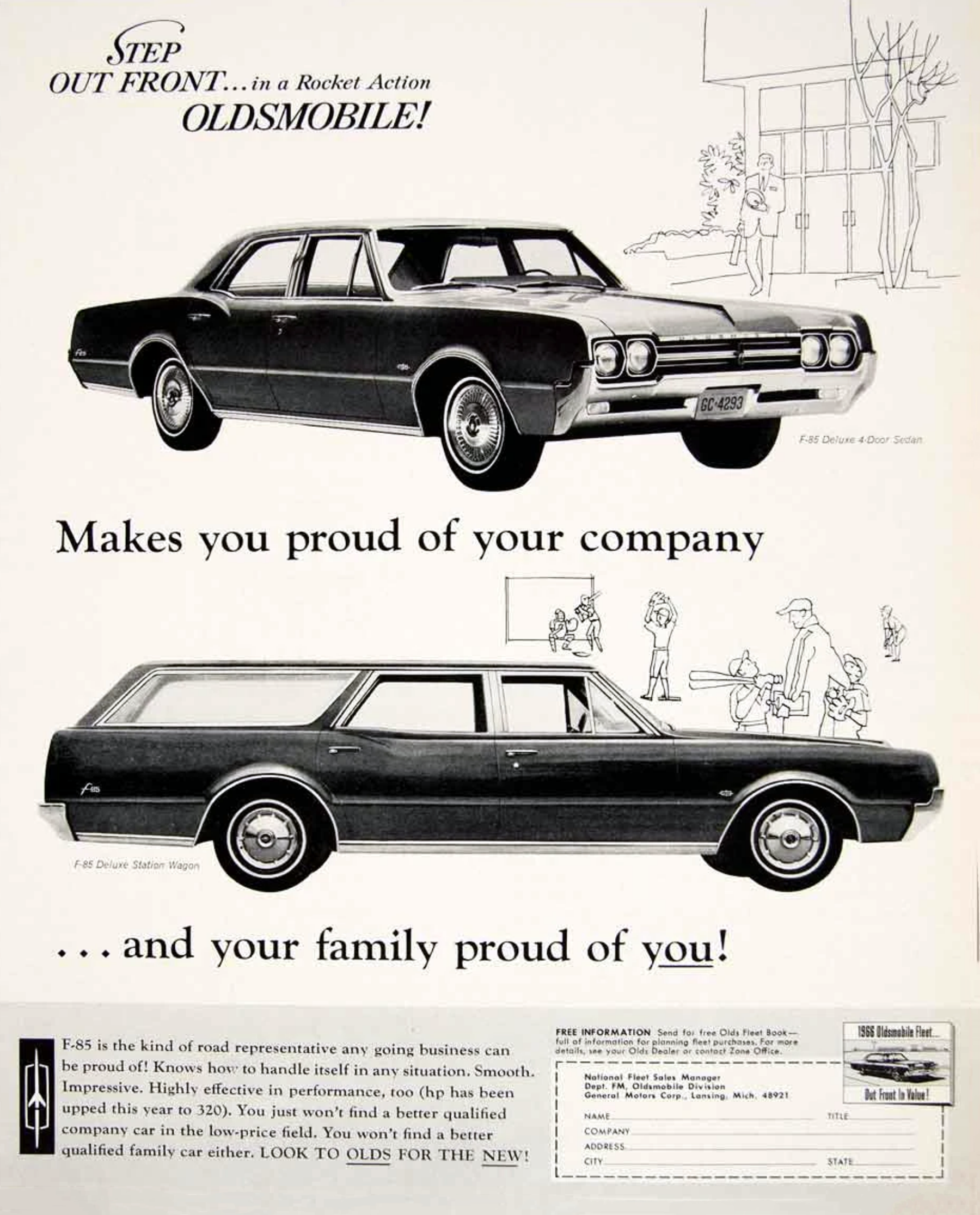 10 Most-Expensive Wagons of 1983
1968 Dodge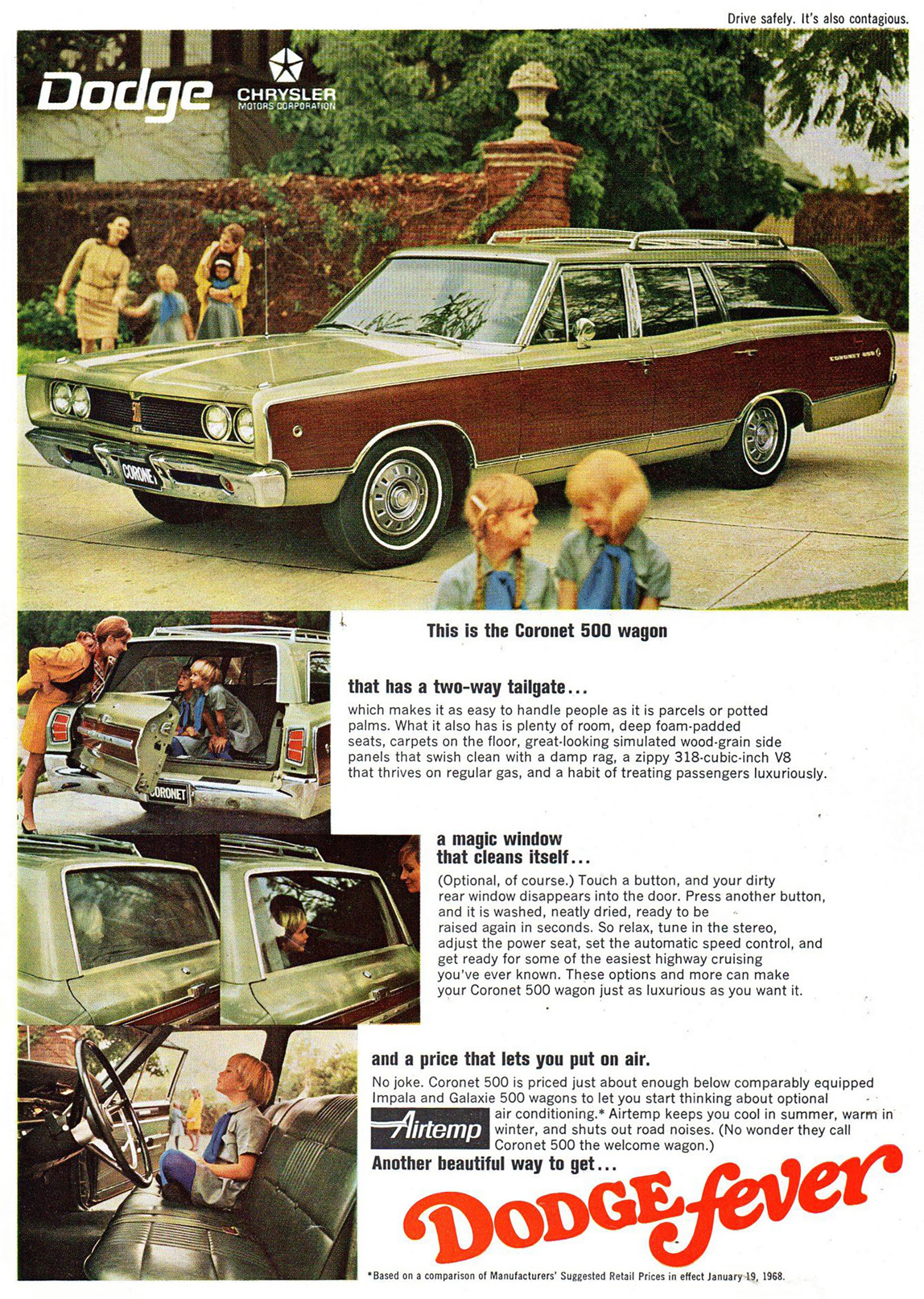 1971 Plymouth and Dodge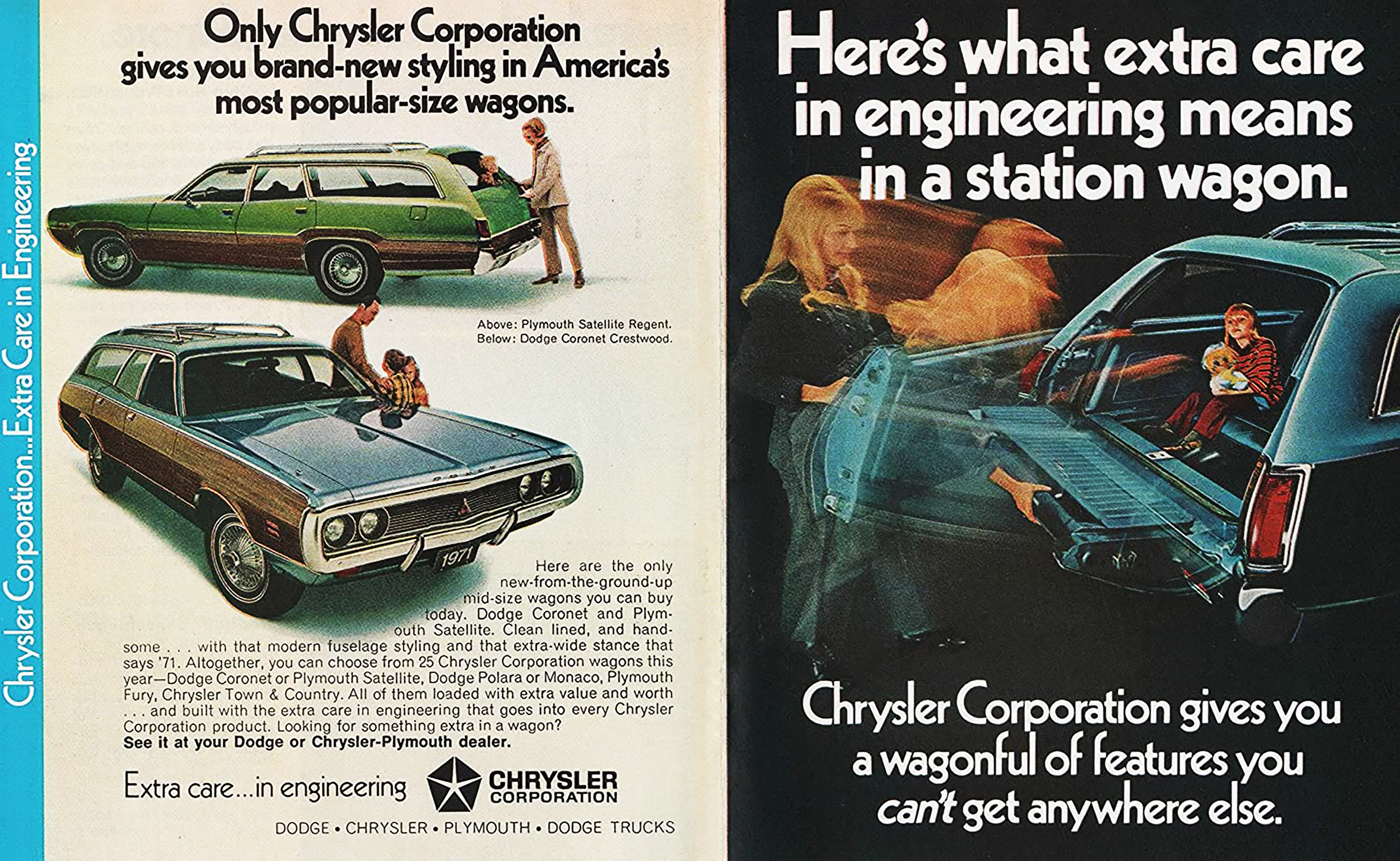 5 Most-Expensive American Wagons of 1974
1972 Chevrolet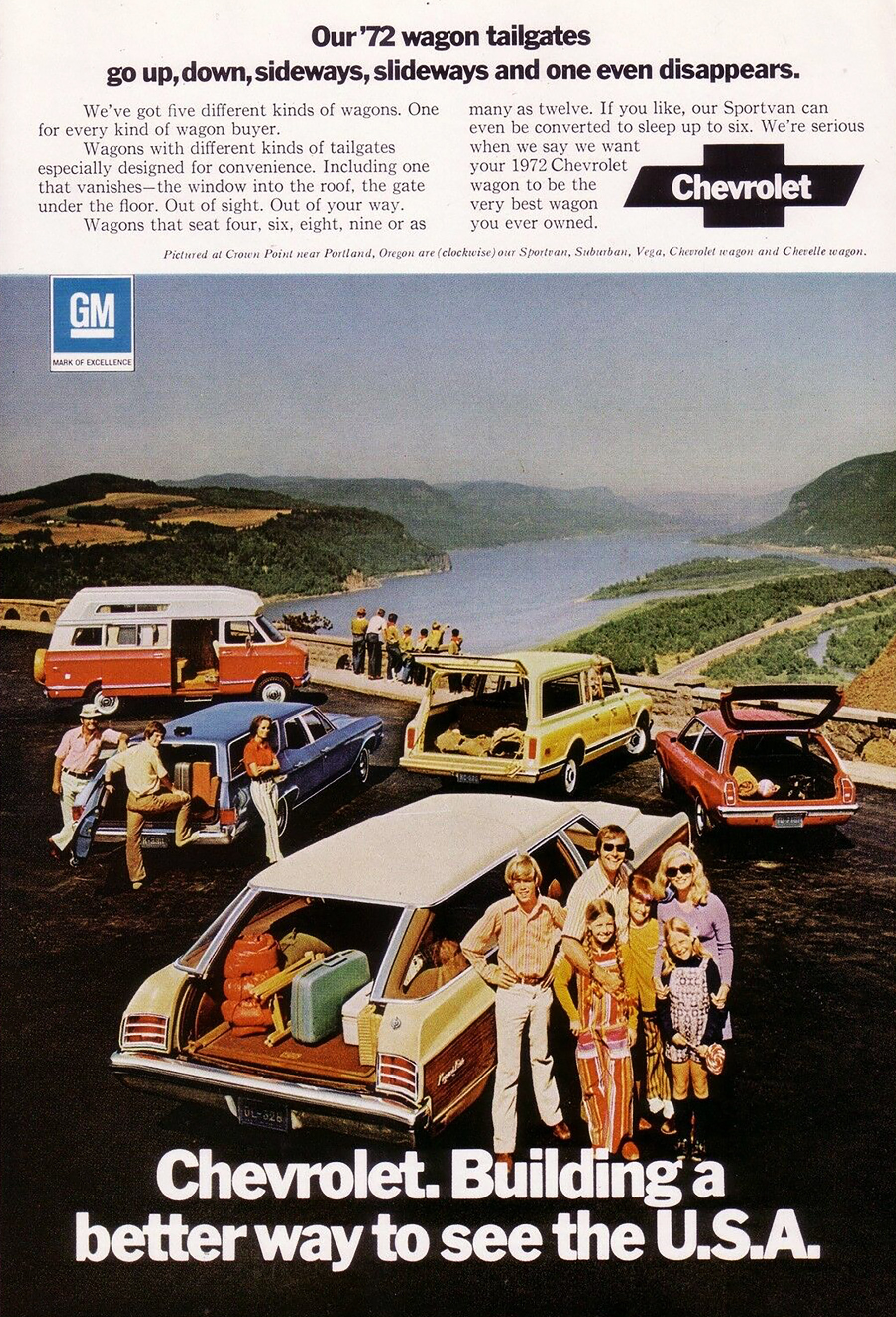 The 5 Most-Expensive American Wagons of 1969
1977 Buick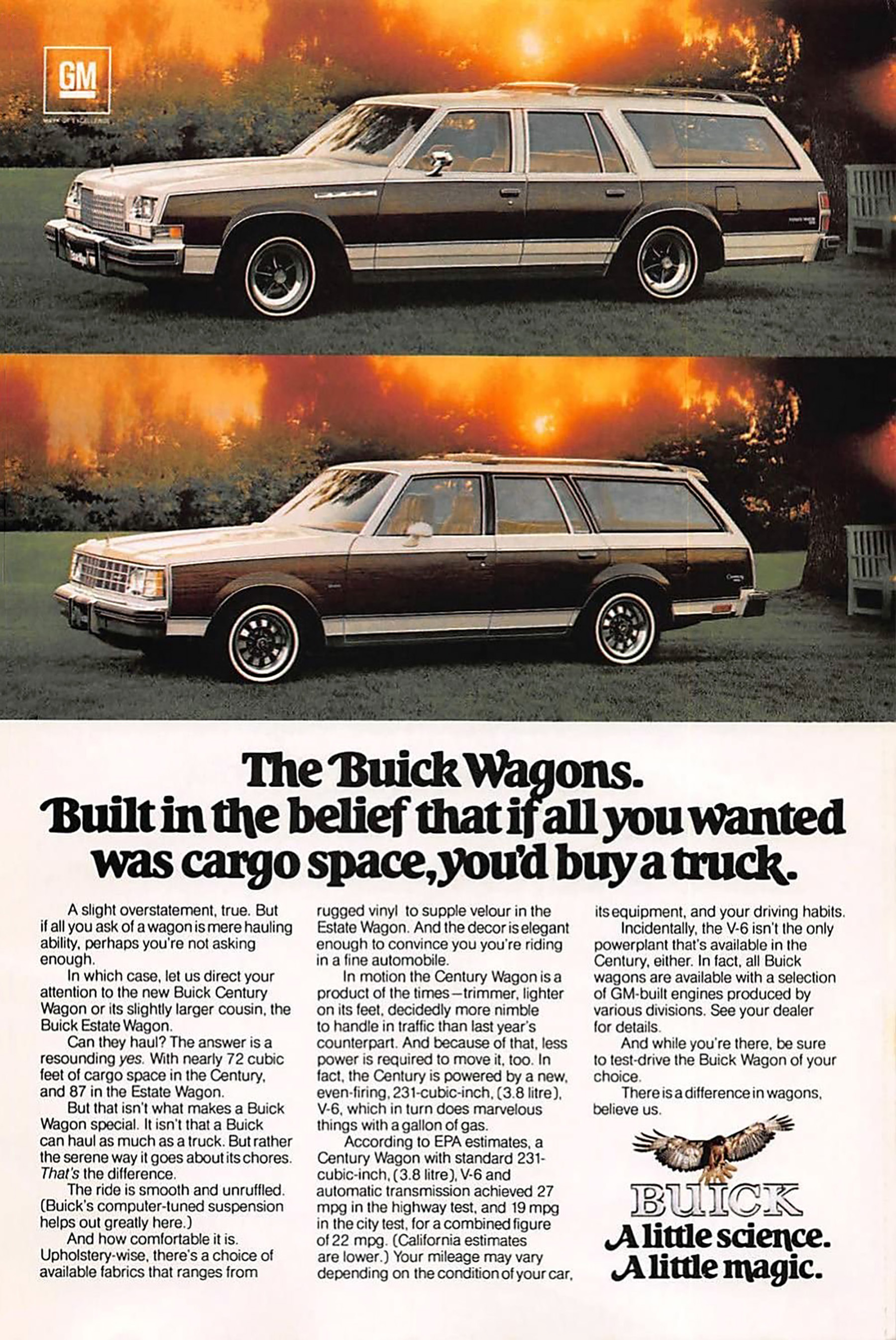 1979 Chevrolet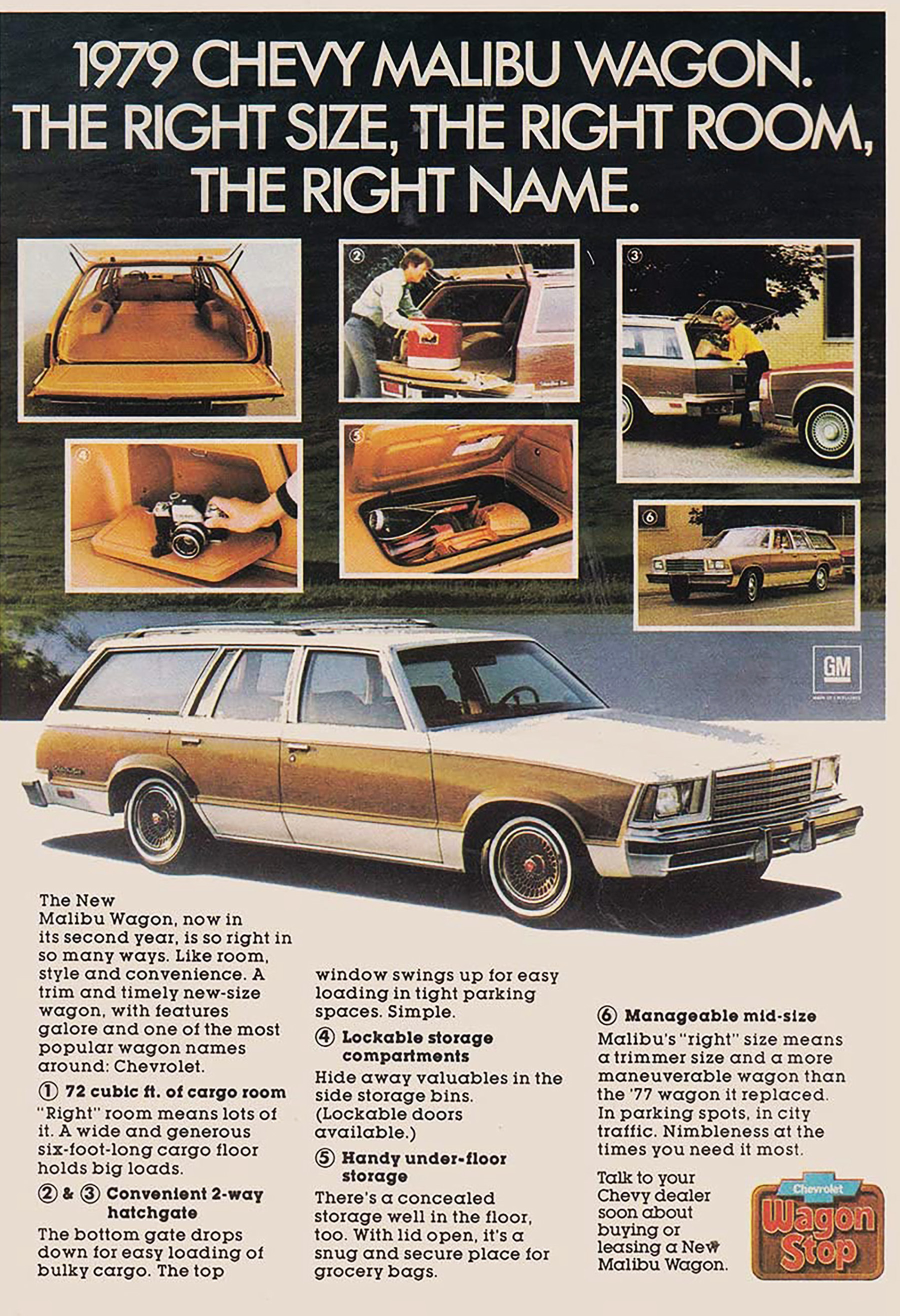 5 Best-Looking Sedans and Wagons of the New Century
1991 Toyota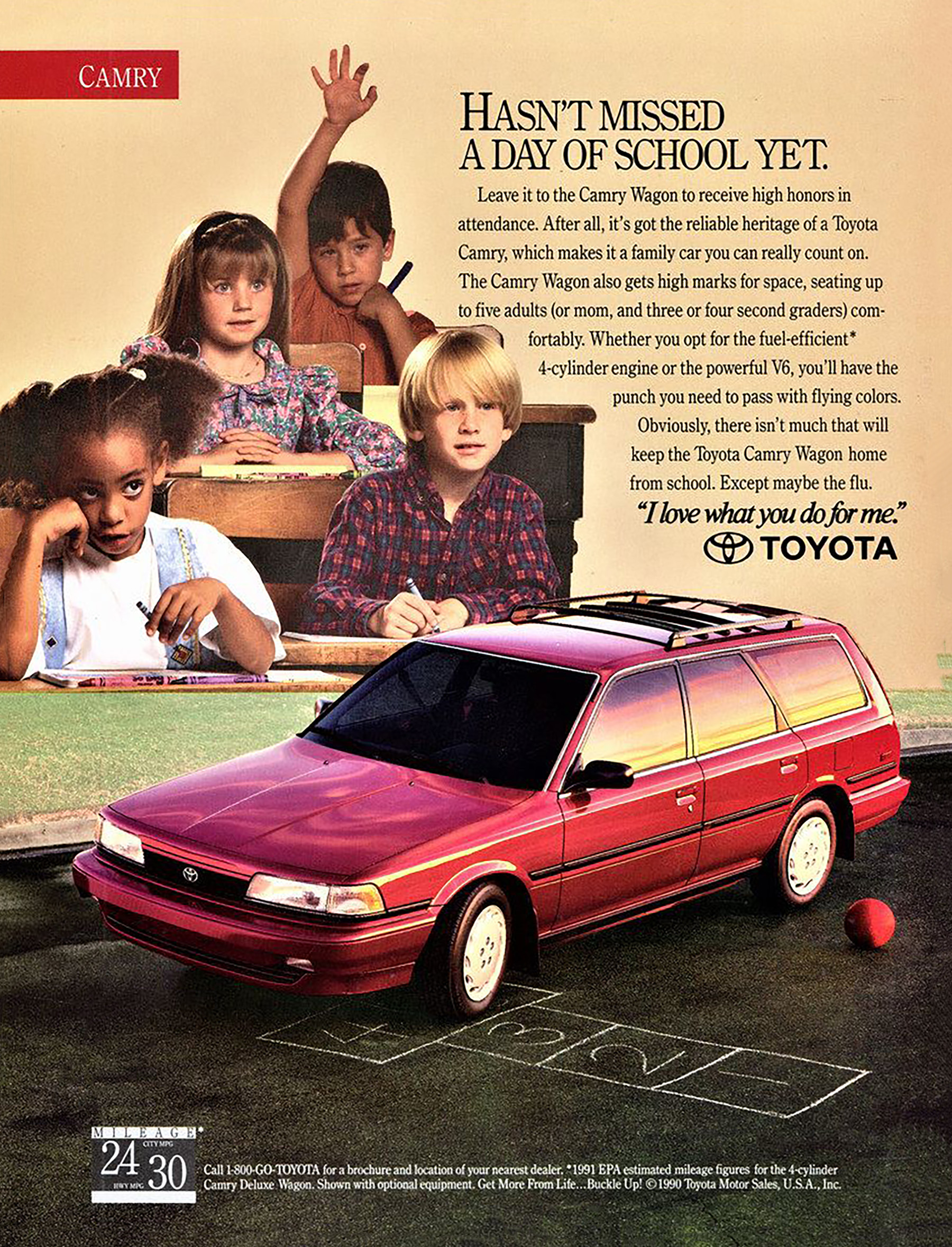 Aichi Madness! 10 Classic Toyota Ads
classic wagon ads
Classic Wagon Full-Size Image Gallery