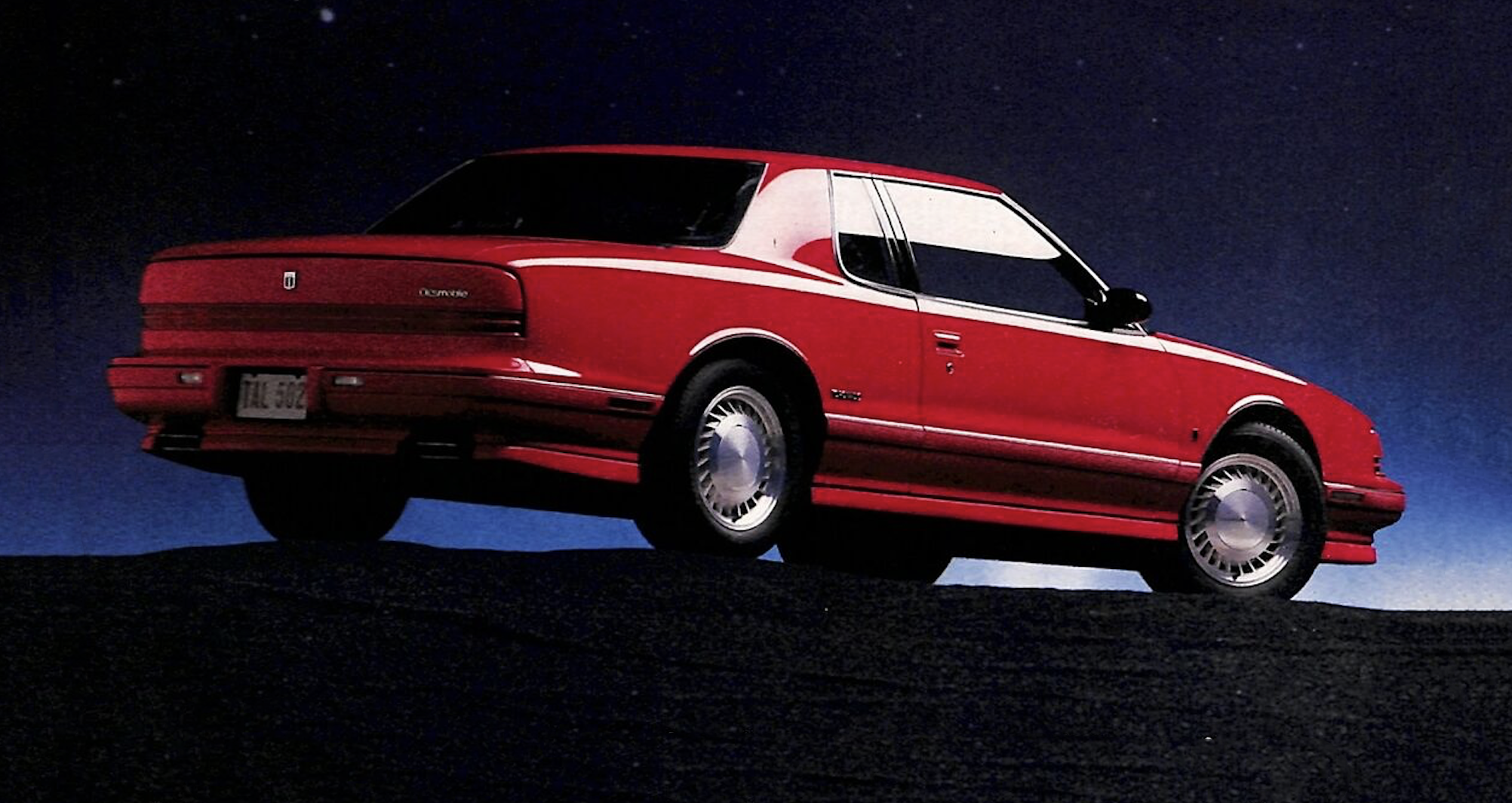 What would be the the automotive equivalent of a leg man? I'm guessing it's a wheel-and-tire guy. But whether or not your type is brunettes or redheads, you have to admit it's always fun to admire the things we love from a new perspective.
For the most part, I'm not sure car marketing types would agree with me on this point. Of all the ads I perused looking for the best rear-end shots, roughly one in 20 actually featured the backside of the vehicle.
There are probably plenty of reasons for this. Back when cars were substantially changed on an annual basis, there wasn't enough time to devote to showcasing a car from any perspective but the traditional front-three-quarter angle–as the car was likely to be updated again in just a few months. Of course, the tail-fin era sort of put the emphasis back on the hind quarters.
Today we invite you to reconsider some of your favorite rides while paying attention to the back ends. If you've got a favorite automotive rear view, tell us about it. The place to leave comments is down below.
1948 Chevrolet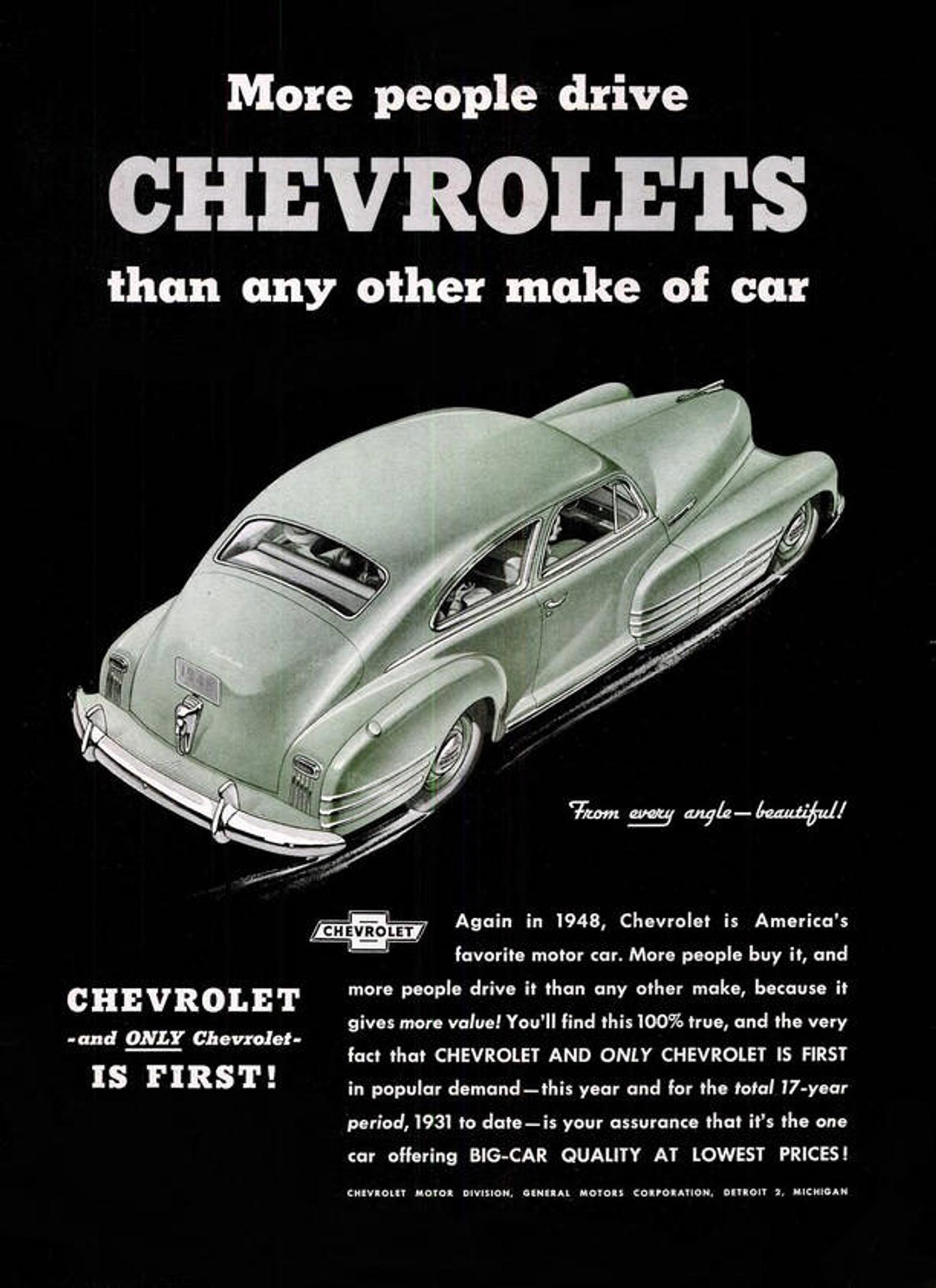 Market Crash Madness! A Gallery of Depression-Era Car Ads
1956 Chrysler Corporation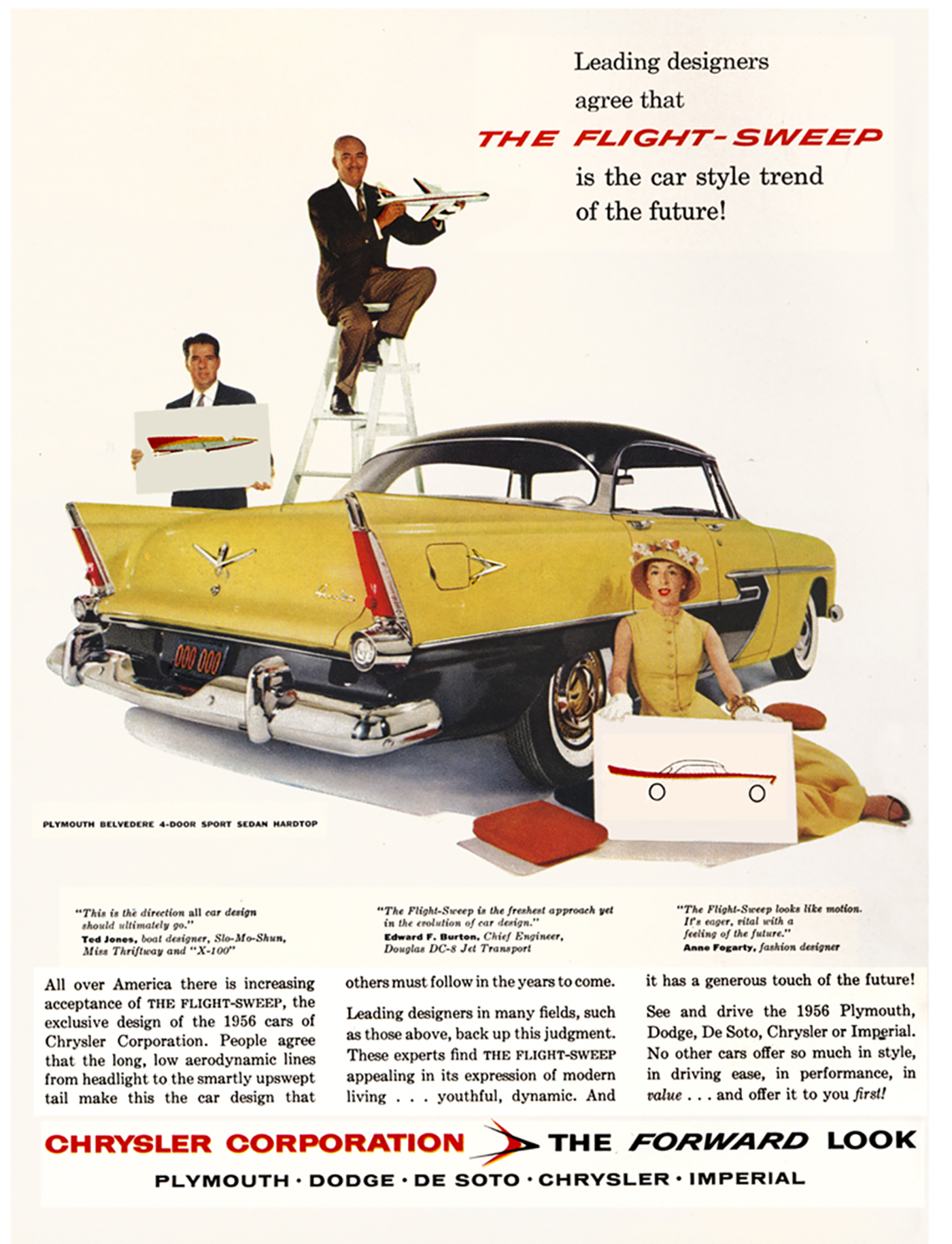 Designer Madness! Fashion in Classic Car Ads (Gallery)
1957 DeSoto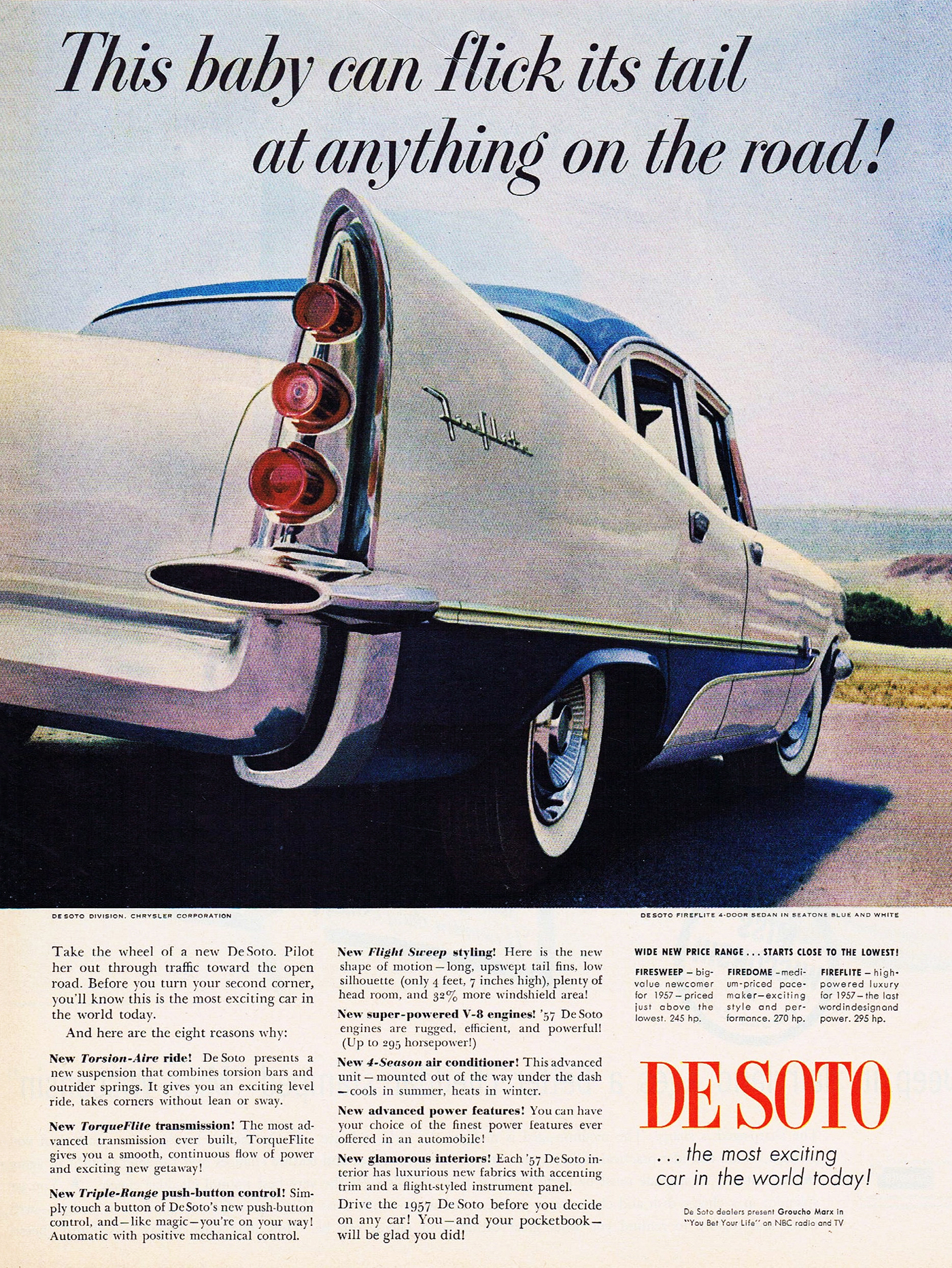 My 5 Favorite Taillights: Early '50s Edition
1957 Monarch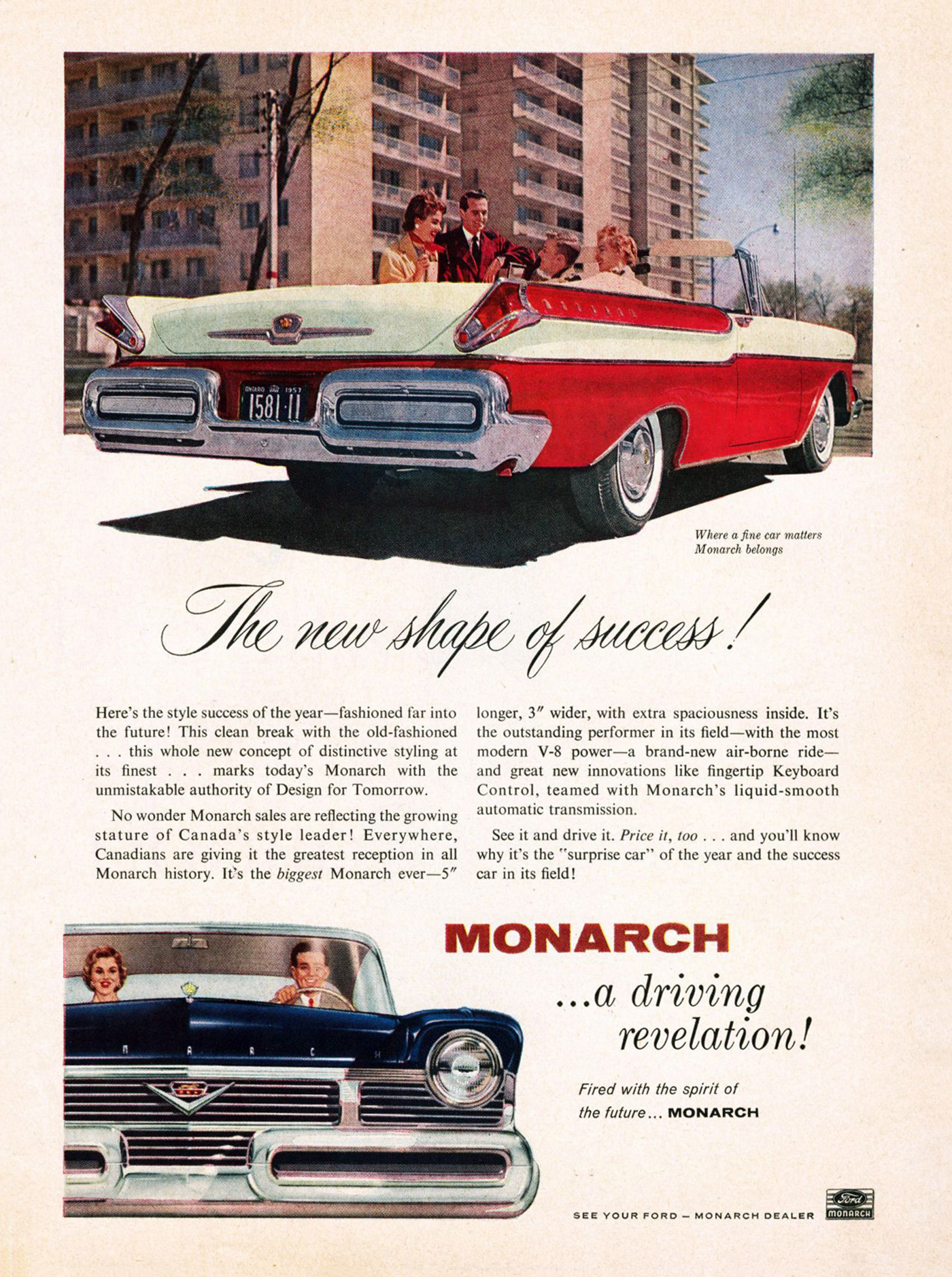 Canadian Confusion: GM's Short-Lived Passport Dealerships
1959 Lincoln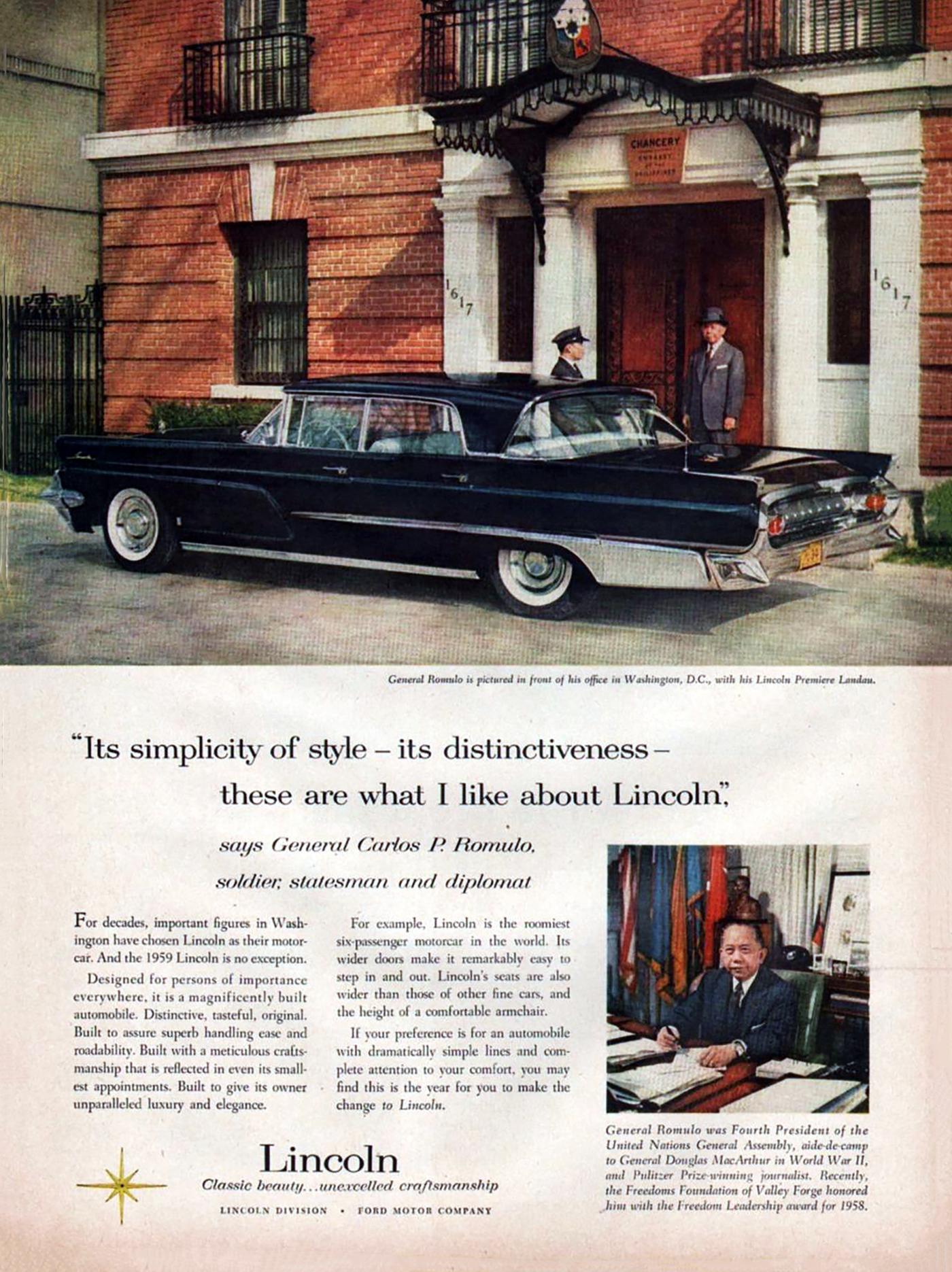 Luxury Madness! A Gallery Of Classic Lincoln Ads
1960 Mercury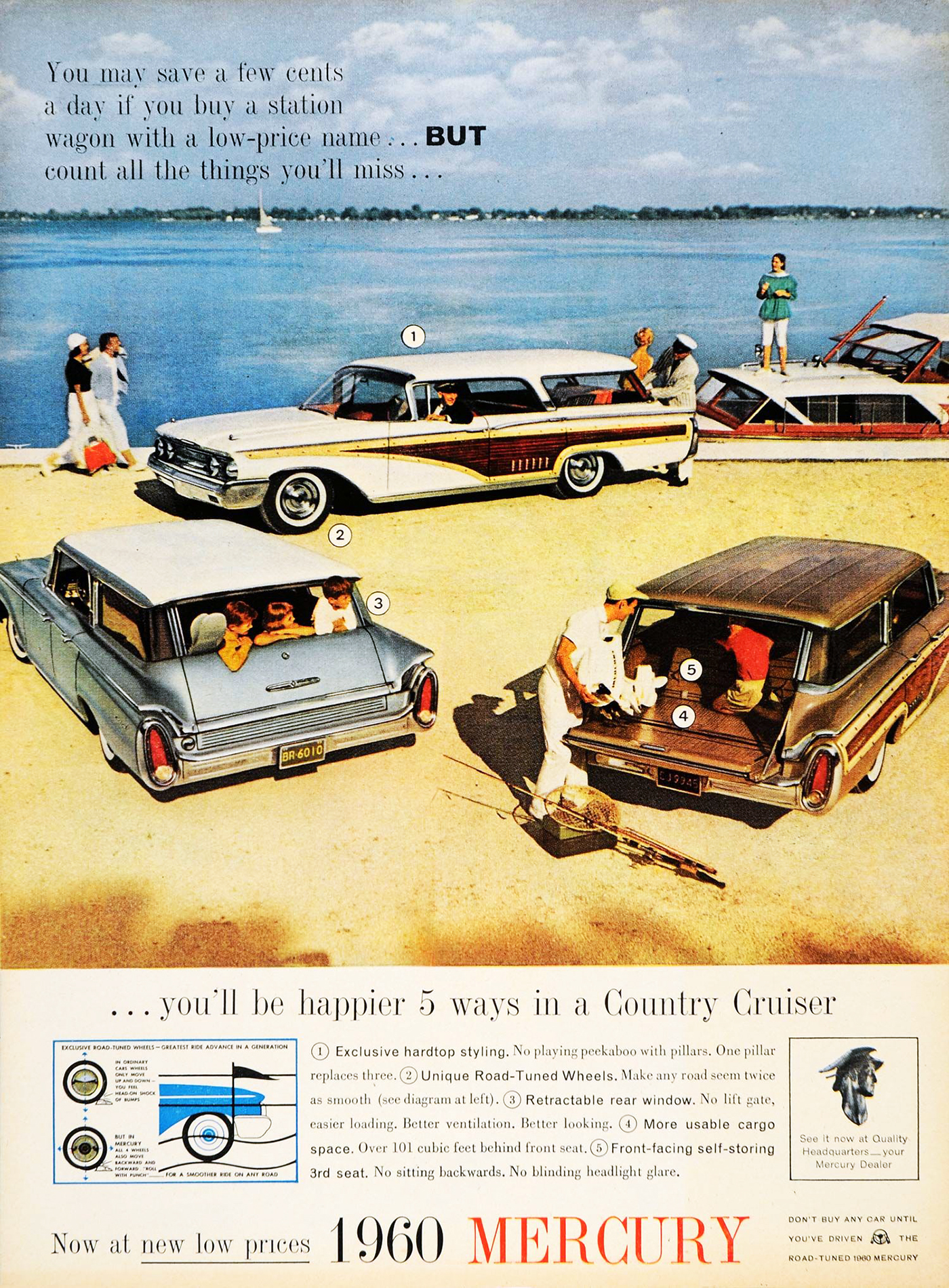 Quicksilver Madness! 15 Classic Mercury Ads
1961 Chevrolet Corvair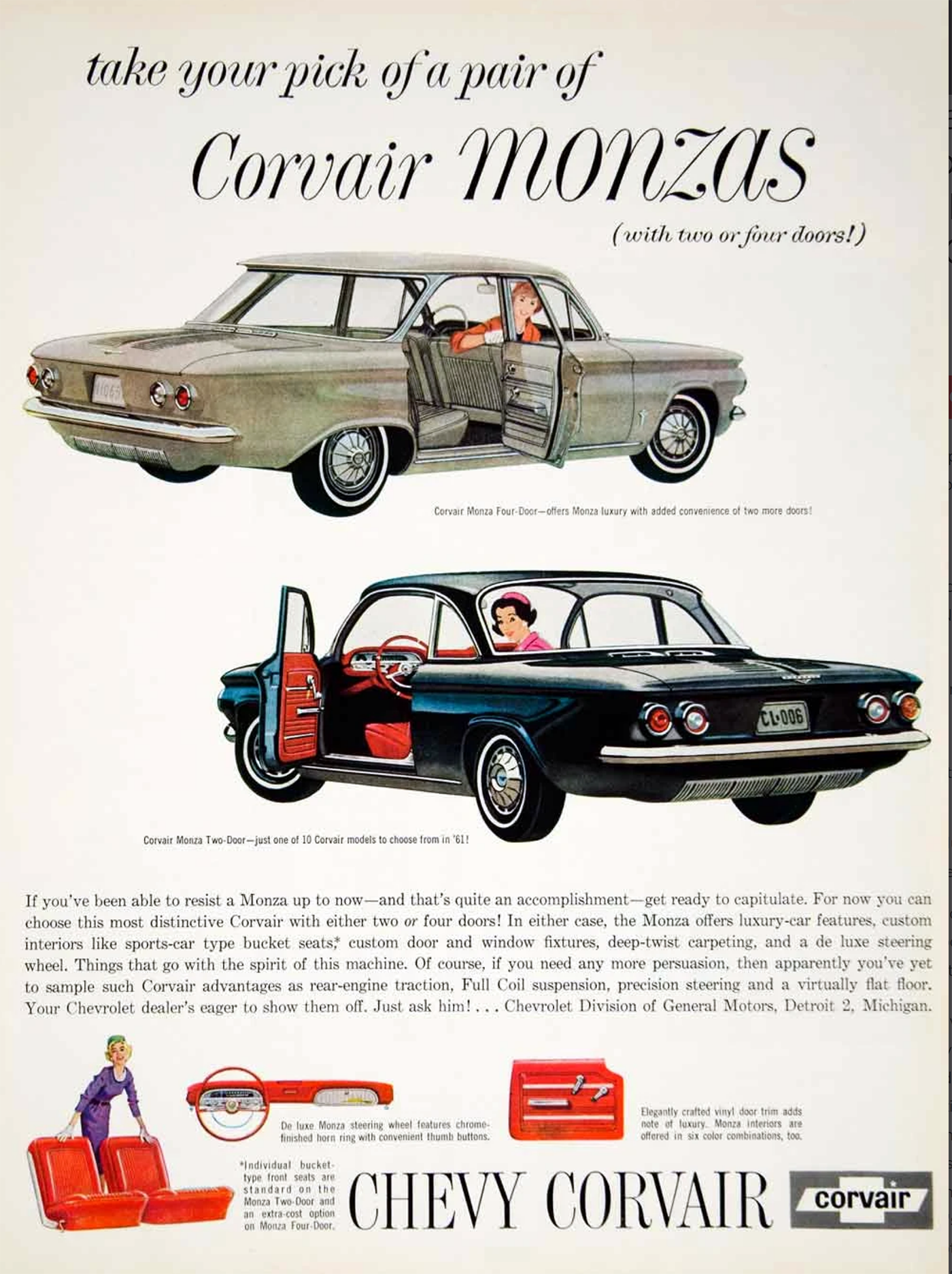 What If…General Motors, Ford, and Chrysler Had Designed Small Cars the Studebaker Way?
1964 Oldsmobile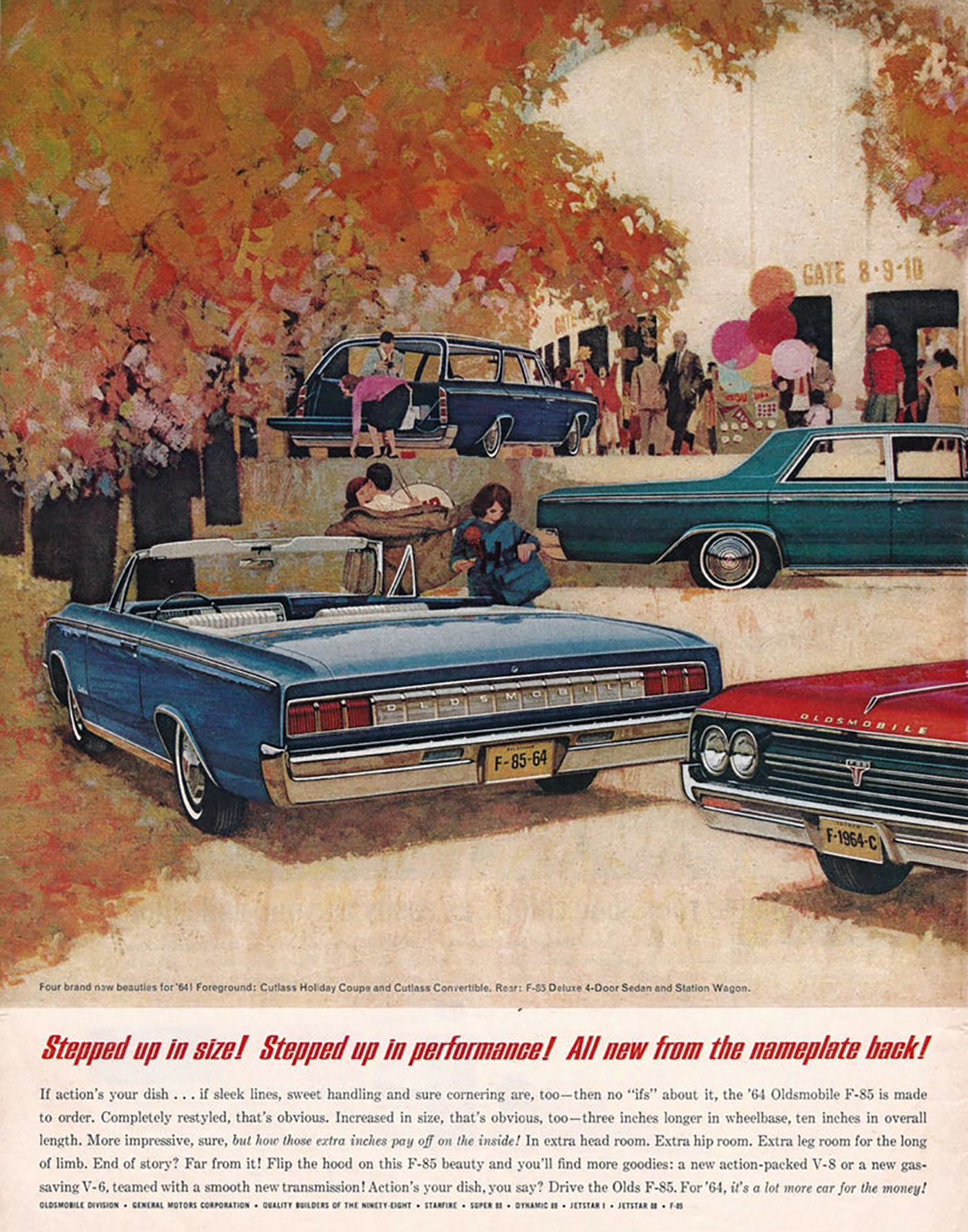 Rocket Madness! 10 Classic Oldsmobile Ads
1966 Imperial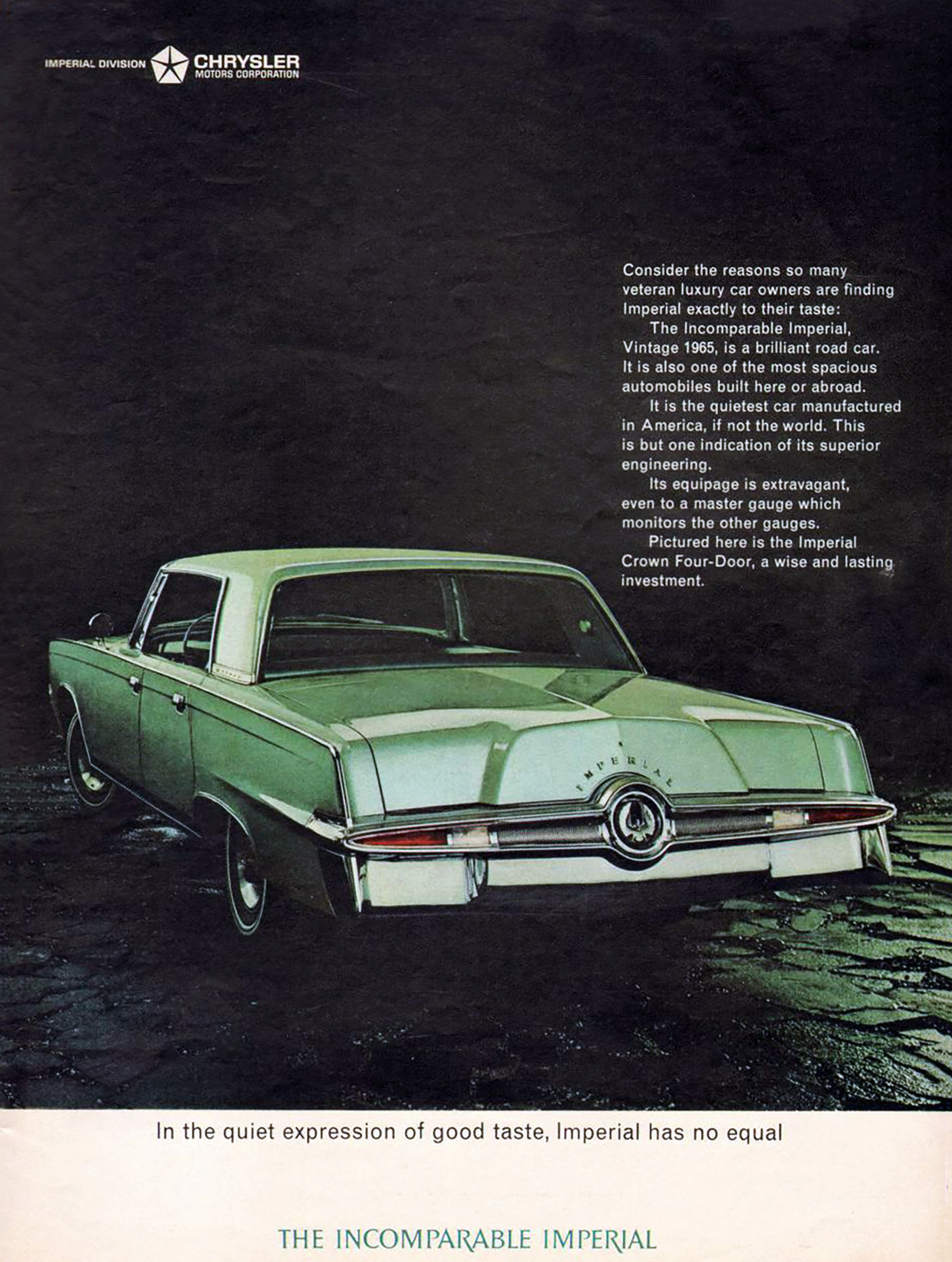 Forgotten Concept: Chrysler Imperial
1968 Shelby Cobra GT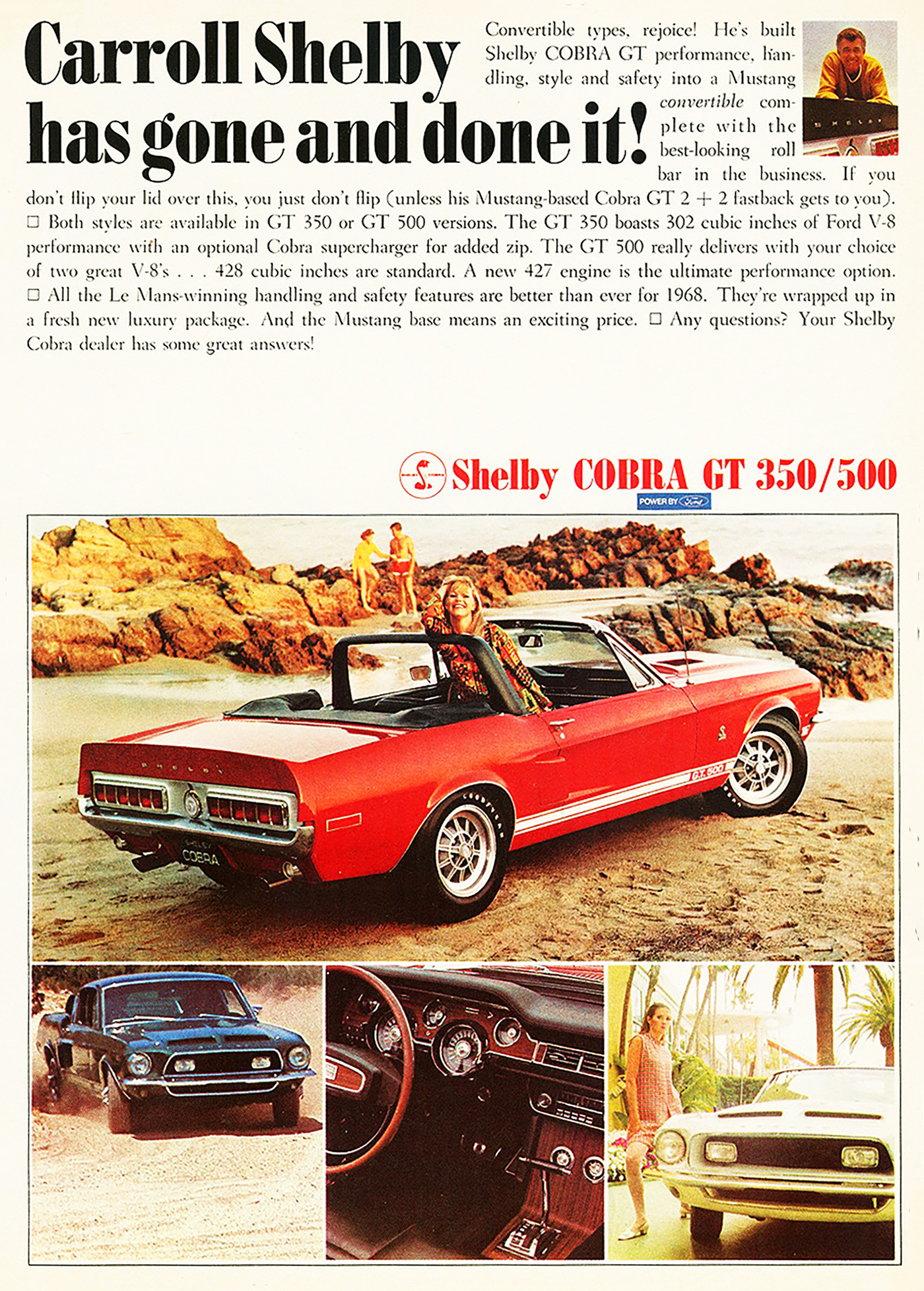 1970 AMC Gremlin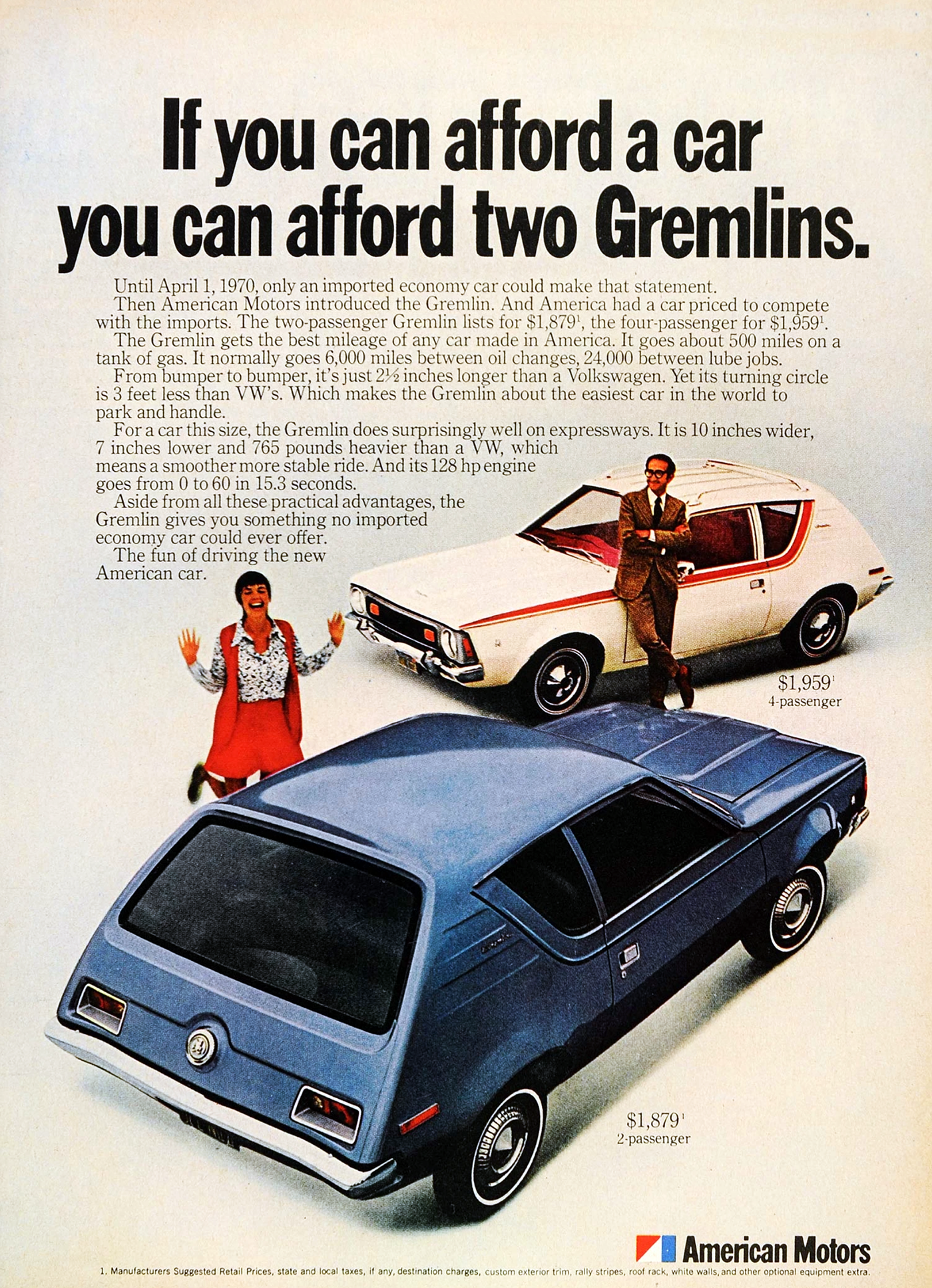 Photo Feature: AMC 1972 Gremlin X
1970 Cadillac Fleetwood Brougham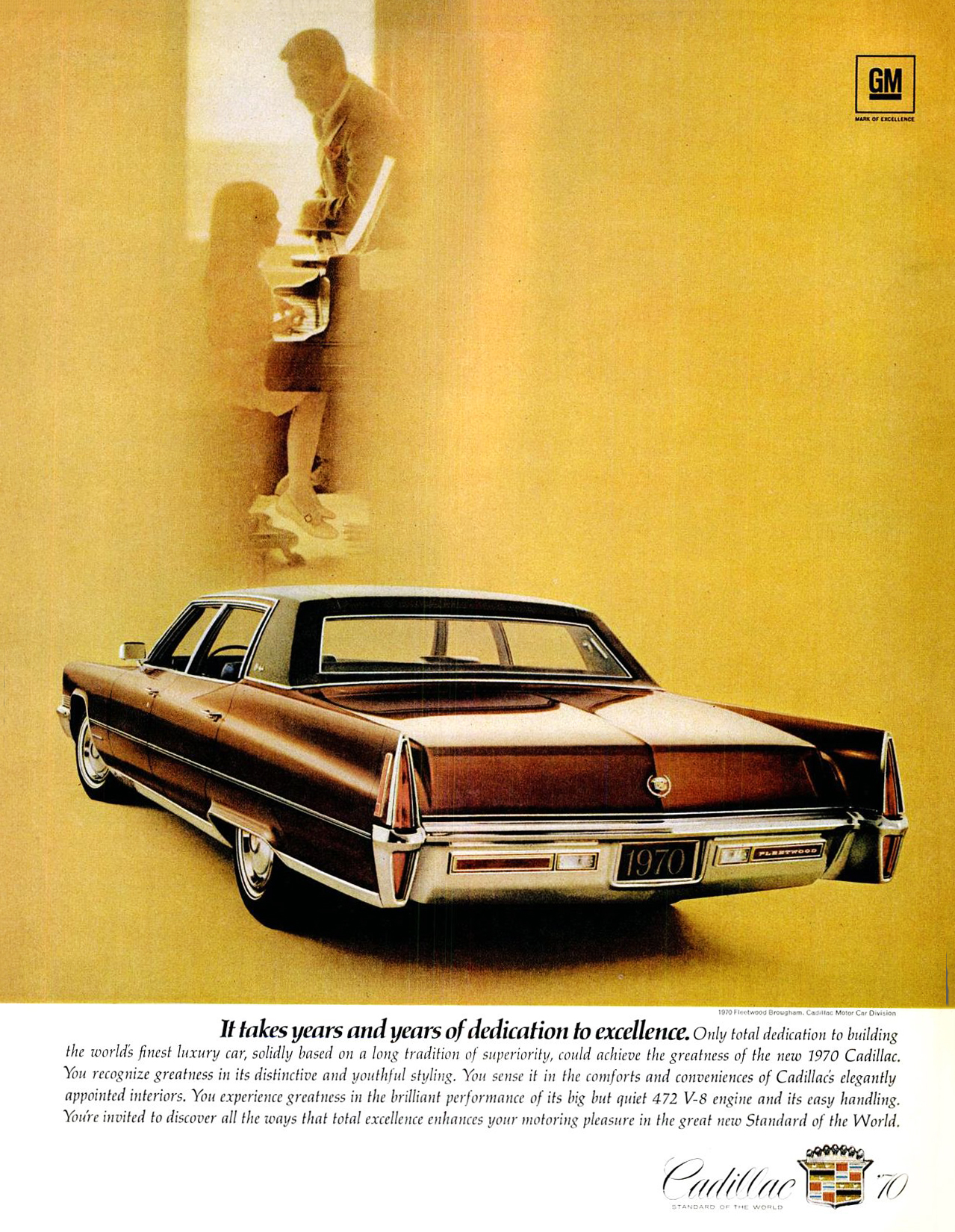 The Cars of Once Upon a Time…in Hollywood
1971 Dodge Demon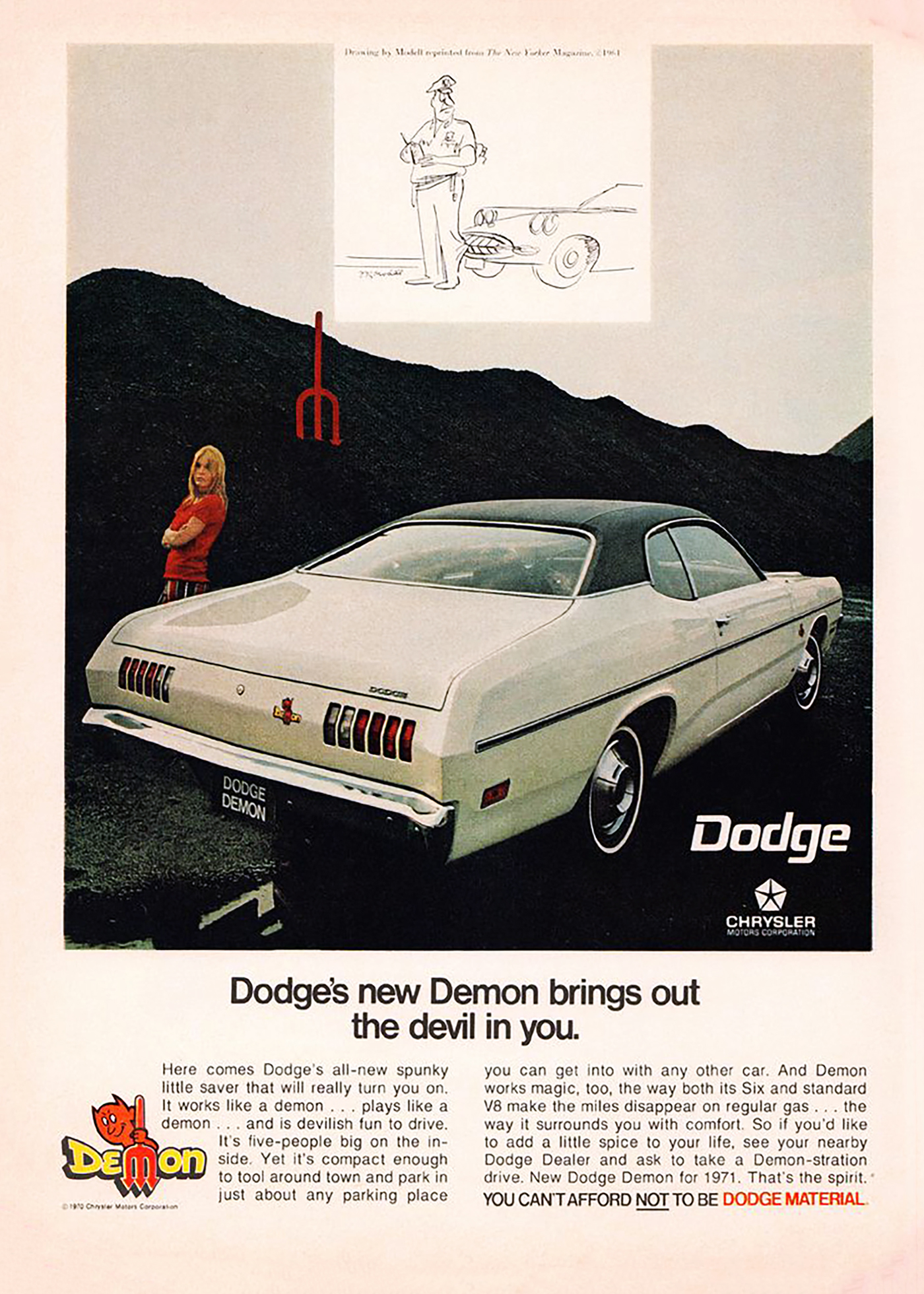 Chrysler Gives Dart the Mopar Treatment
1974 Chevrolet Nova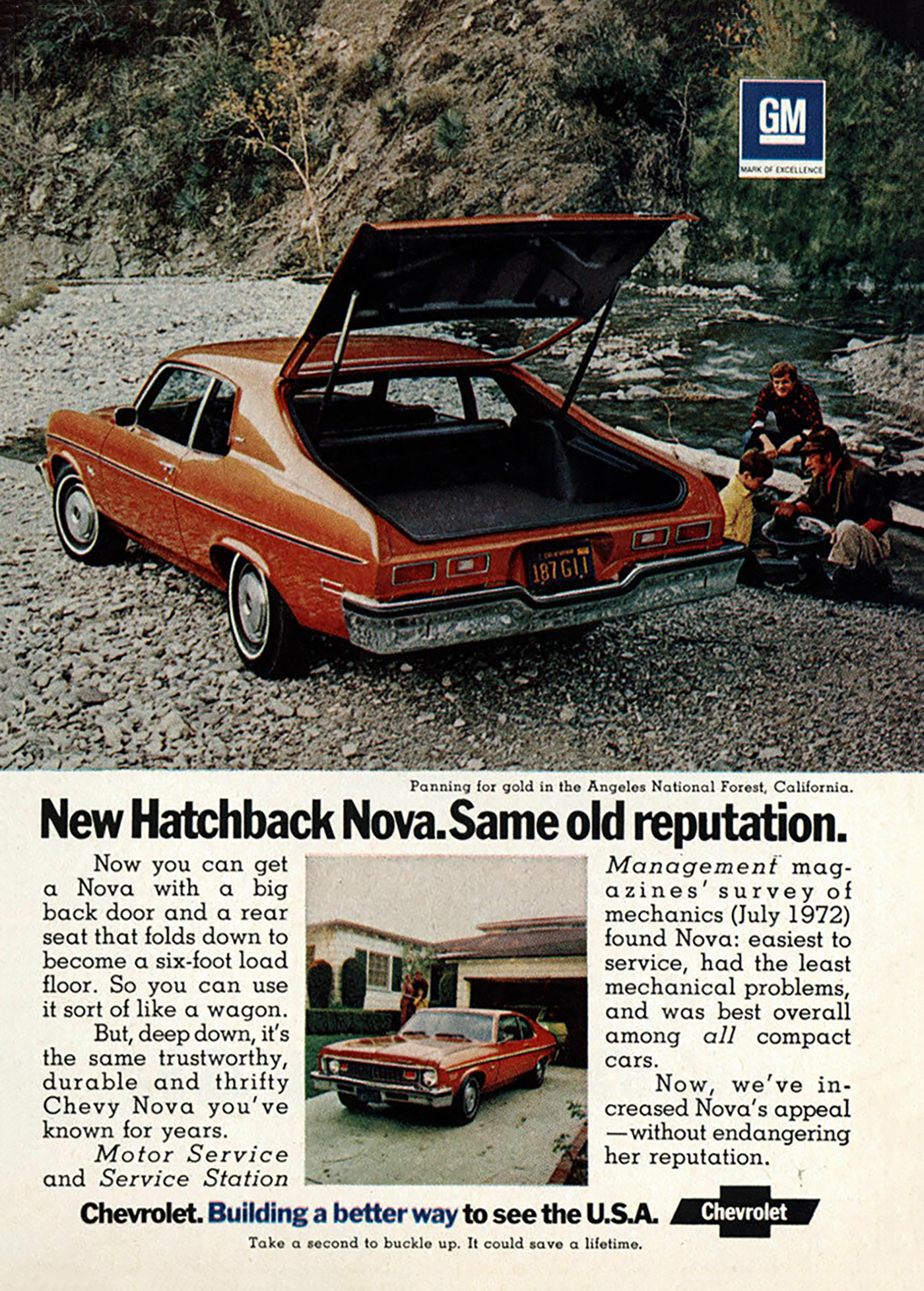 The Chevrolet Brochure Covers of 1973
1984 Cragar Black Magic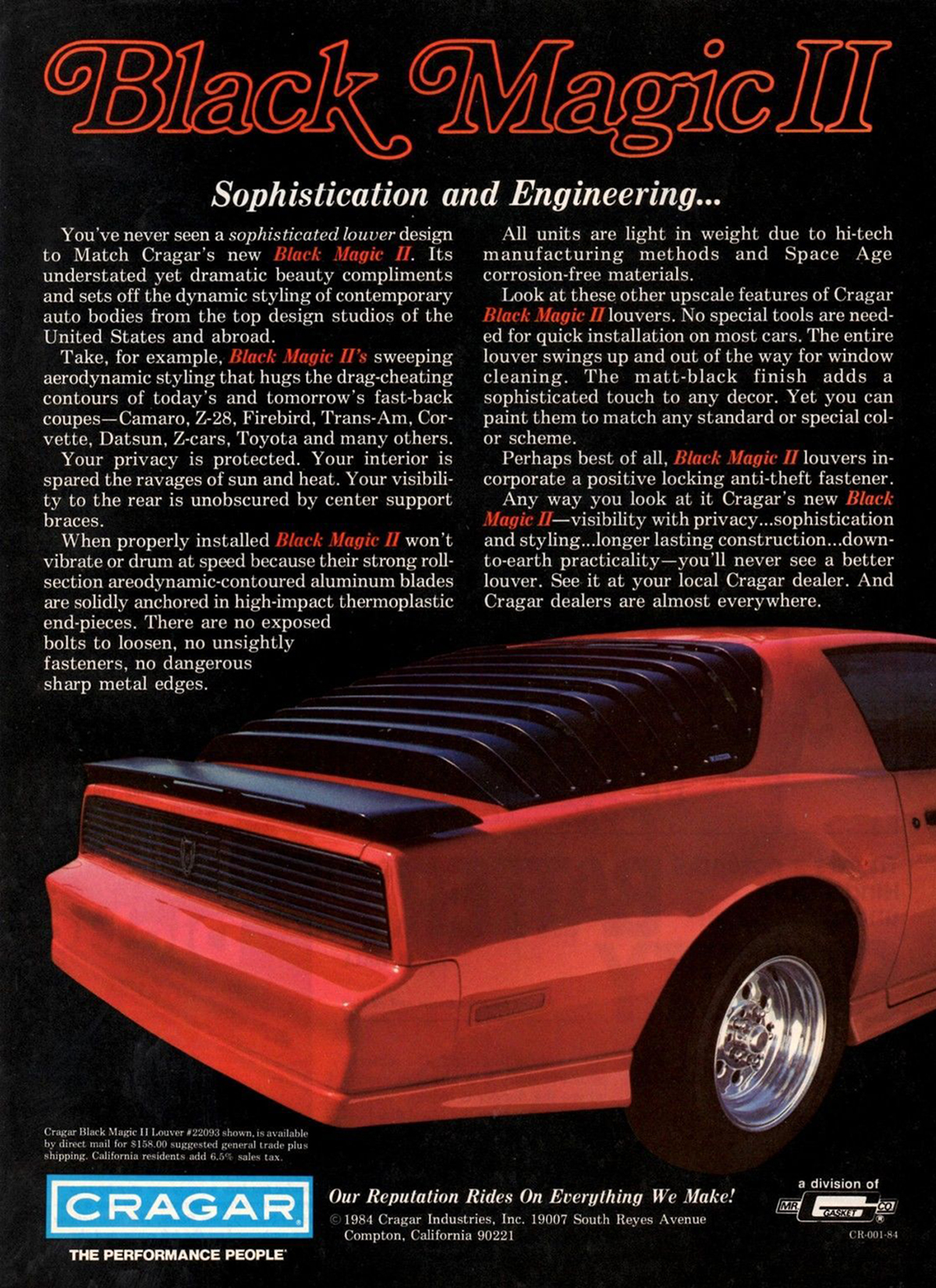 Pony-Car Madness! 10 Classic Firebird Ads
1987 Ford Tempo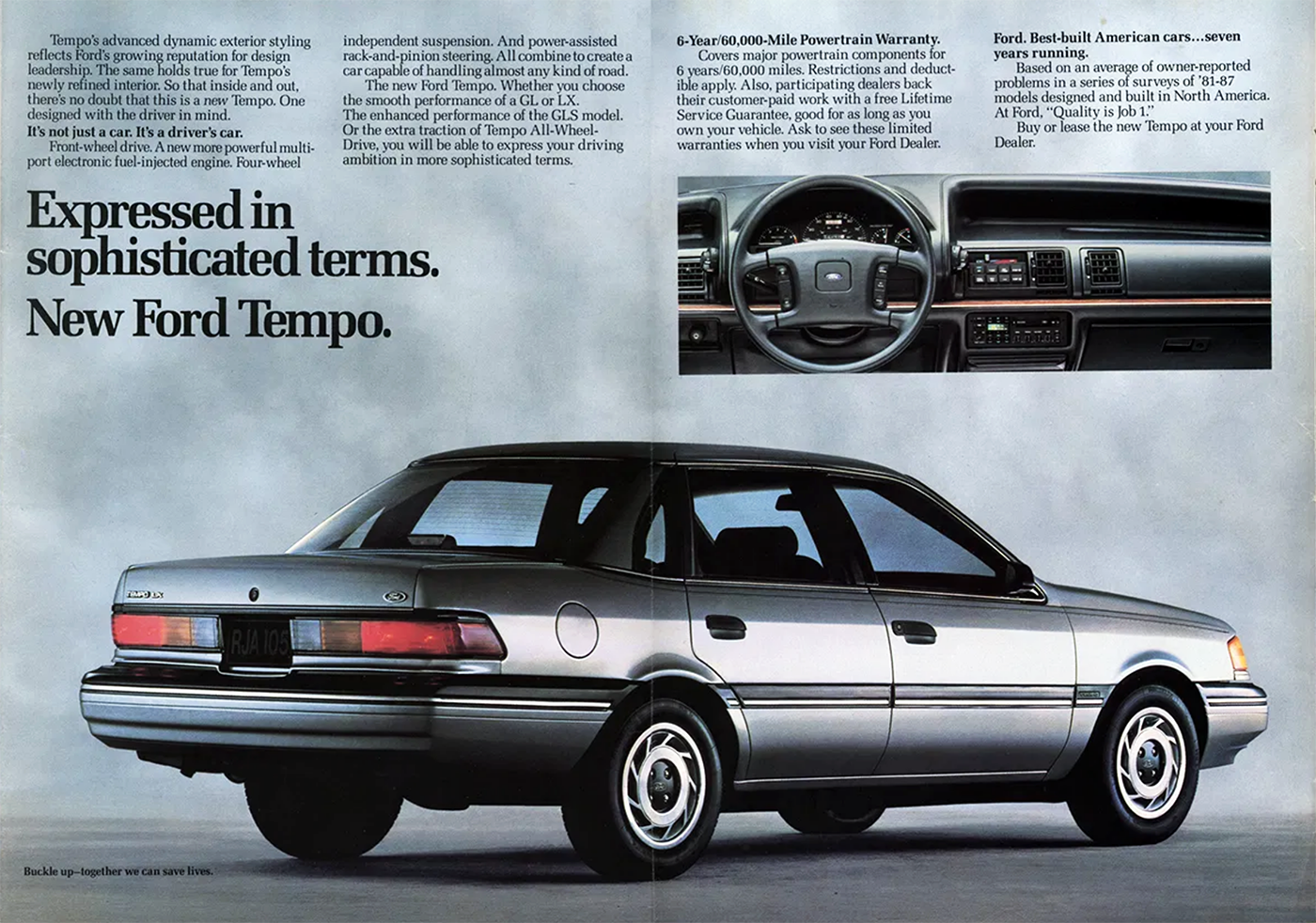 Cheap Wheels: 1987-91 Ford Tempo All Wheel Drive
1990 Buick Riviera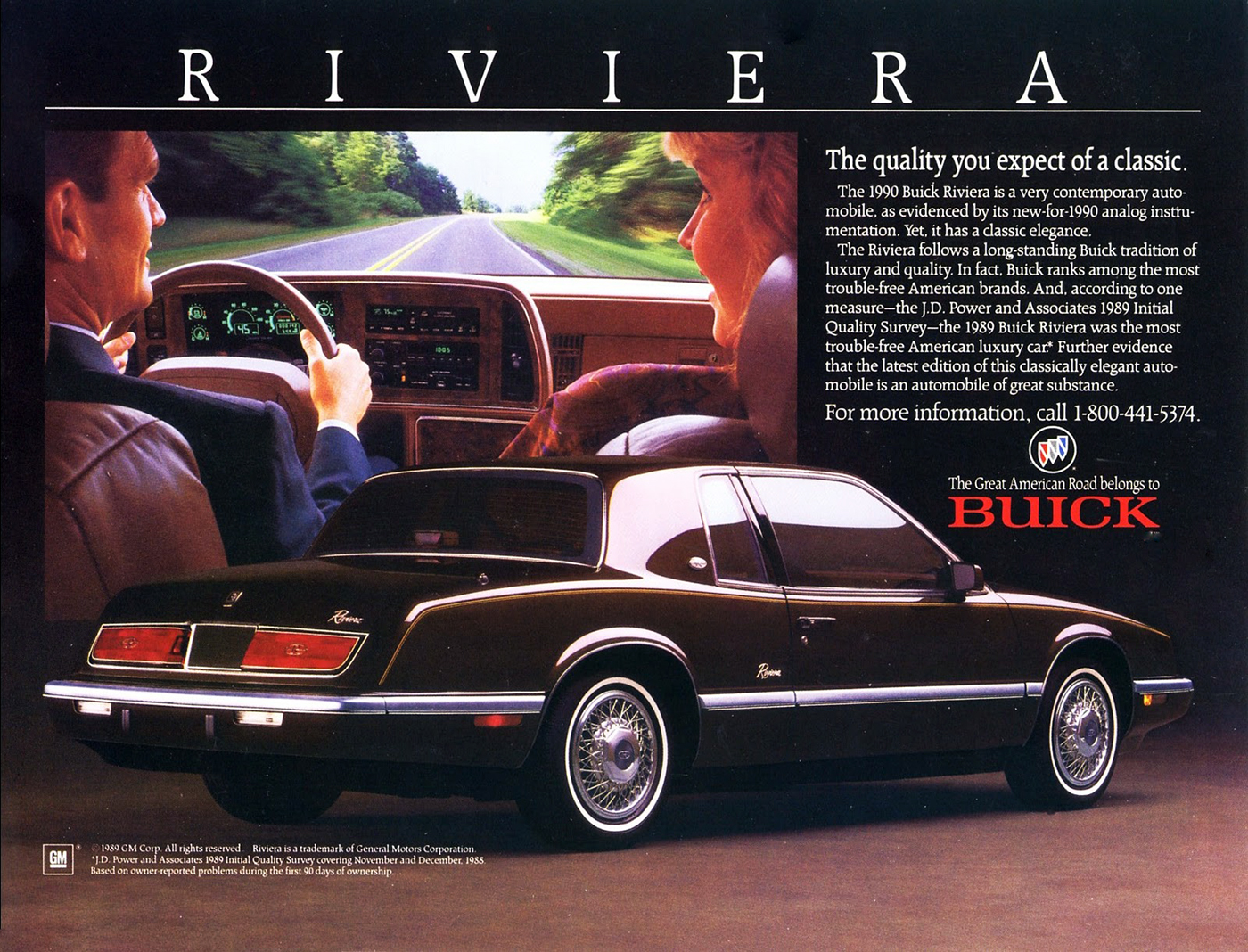 What If: A Gallery of Alternate-Universe 1963 Buick Riviera Designs
1991 Oldsmobile Toronado Troféo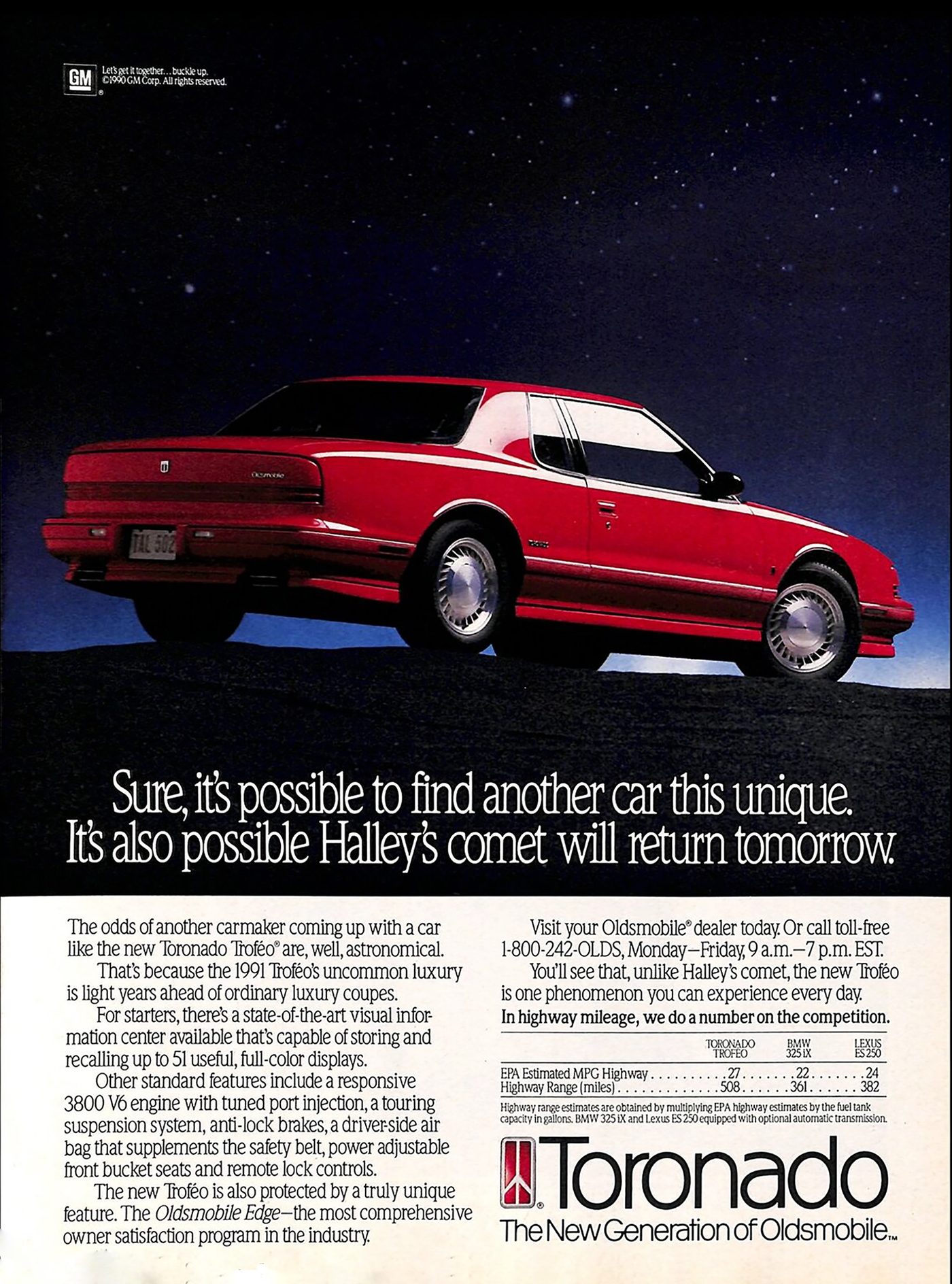 10 Most-Expensive American Coupes of 1976
Listen to the Consumer Guide Car Stuff Podcast
Backs of Cars
Rear-View Gallery